This is the potluck to end all potlucks
For every holiday party season, there's bound to be an invite to a potluck. Zee Lifestyle invites some foodies together to see what dishes they whip up, all for your inspiration.
Munchkins are a vivid part of my recollection of potluck parties from kindergarten through college. There's always that someone who mars the tablescape with these afterthoughts. Thoughtlessness, rather, I've always understood that to be. While most everyone brings their best, this person brings his own convenience. I brought these so we'd really be in the theme of the Pinoy potluck.
On one of their regular Monday dinners, food writer Michael Karlo Lim and his better half Vanessa East, foodtrepreneurs Cheanie and Kim Salacop, Ilaputi's Jan and Karen Rodriguez, and BOCAS Modern Patisserie's Jean Louis Leon join forces with Zee Lifestyle's managing editor Shari Quimbo and partner-in-crime Nath Ybanez for a potluck dinner to end all potluck dinners. Take inspiration from what these food creatives whipped up for your own gatherings this season.
We were graciously hosted by the Anzani's, who regrettably were unable to join the affair, at the loft of their food hall concept, District on 53rd. As with regular dining guests, we were treated to the house appetizer trays, the Food Sungka. Banana Chips done more like nachos and fragrant Turmeric Bread came with an assortment of dips: Hummus, Tahini Mango, Harissa and Tomato Salsa.
Mine and Vanessa's actual pledge paid homage to last year's adobo cook off. I'd daresay I can cook but, really, I'd rather just eat. My princess stepped up to the plate and offered to prepare Pork Adobo of her mom's recipe. The resulting dish had me offering her marriage. Pieces of pork rubbed with crushed garlic, then seasoned with salt and ground black pepper were slowly boiled in vinegar and water on low to a total reduction. A stir-fry in the rendered fat with soy sauce and bay leaves finished it. Simple and simply delicious.
Shari and Nath brought in the main starch to start with her Saffron Orzo. Garlic was sautéed in butter and chicken broth was poured in with the saffron steeped on low heat. Uncooked orzo was brought to a boil in the mix and simmered to al dente until the stock has been absorbed. Oil, seasonings and fresh parsley were stirred in, making a dish reminiscent of risotto.
Restaurant supply-allers Cheanie and Kim brought a Tininolahang Pinaupong Manok for our turkey. A whole dressed chicken was stuffed with herbs and spices, deep-fried and rested to drain oil before a slow simmering with lemongrass, ginger and sautéed onions. The final render gave the soup body and flavor intensity. The meat's flavors were sealed in the fry while the bath gave it back moisture.
There's my favorite overachiever, another one of my kindred spirits in appetite and palate, Jan, with his wife Karen, bringing in two dishes plus a surprise number. Stems peeking out of what looked like deep-fried breaded chicken pieces betrayed the vegetal actuality of his Roasted Buffalo Cauliflower. Florets were dipped in a light herb and spice batter, oven-roasted for thirty minutes, rested ten and brushed with Louisiana-style hot sauce before another thirty-minute toast. A flash deep-fry finish freshened it up for service with fresh carrot and jicama sticks, and a blue cheese dip.
Bacon fat and pureed bacon were emulsified into a chicken liver pate topped with Applewood and Hickory smoked bacon marmalade in his "Faux Gras." Here the regular chicken liver burst with the richness of bacon fat, making it quite like the real LeCoy. The savory-sweetness in the marmalade helped cut through the fatty goodness albeit its bacon base.
Jean-Louis, my favorite and inarguably the best pâtissier on the island to date, brought in "Pumpkin"-Spice Eclairs for a seasonal twist. Local squash figured into custard with cinnamon and piped generously on split choux pieces with Chantilly cream. Some croquantine gave a chocolate-hazelnut crunch to the spongy textures with boudoir biscuits and chocolates for garnish.
Jan's surprise was his take on the Salted Egg Potato Chips trend. Hand-cut fried potato chips painstakingly brushed with salted egg butter and sprinkled with roasted pepper flakes for a rich and flavorful profile more "salted egg" than most commercial availabilities.
Order of progression has never been established in informal gatherings around these parts. Everyone dipped into the box of Munchkins randomly throughout dinner, each one making some declaration or a Munchkin anecdote with some bravado as if to ease some or share guilt. I gathered that my attempt at bringing humor to the table worked. I also hoped the juxtaposition allowed us to really appreciate all our food experiences. After all, this is thanksgiving.
photography Oliver Echevarria
Trendy Renovation Ideas for the Home or Condo. Part 4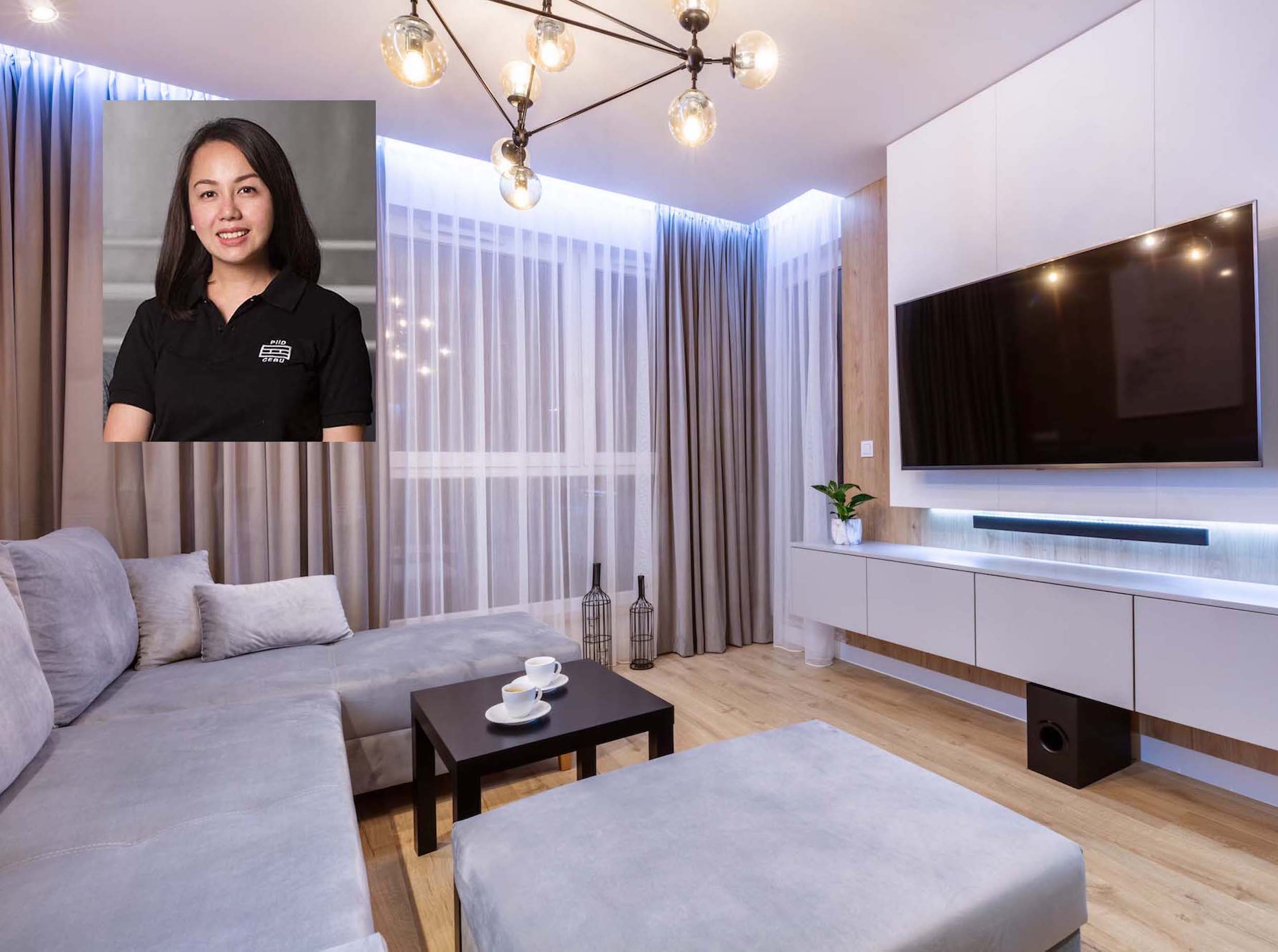 by Christa M. Cañizares IDr.
Part 4:  Upgrade your Choices
A.  Create different moods with lighting. The use of warm colored indirect lighting such as lamps, colored LED back lights, or even string lights can create a cozy and relaxing vibe after a day's work.
B.)  Convert to smart home systems. From door locks, CCTV cameras, you'll also be able to control and turn on lights, appliances even if you're away from home. All you need is a wifi connection and the applications on your mobile phone.
C.) Hire a professional interior designer. We always get an impression that hiring a professional would be expensive, but they actually help you make the best choices and save you from making bad purchases.
Trendy Renovation Ideas for the Home or Condo. Part 3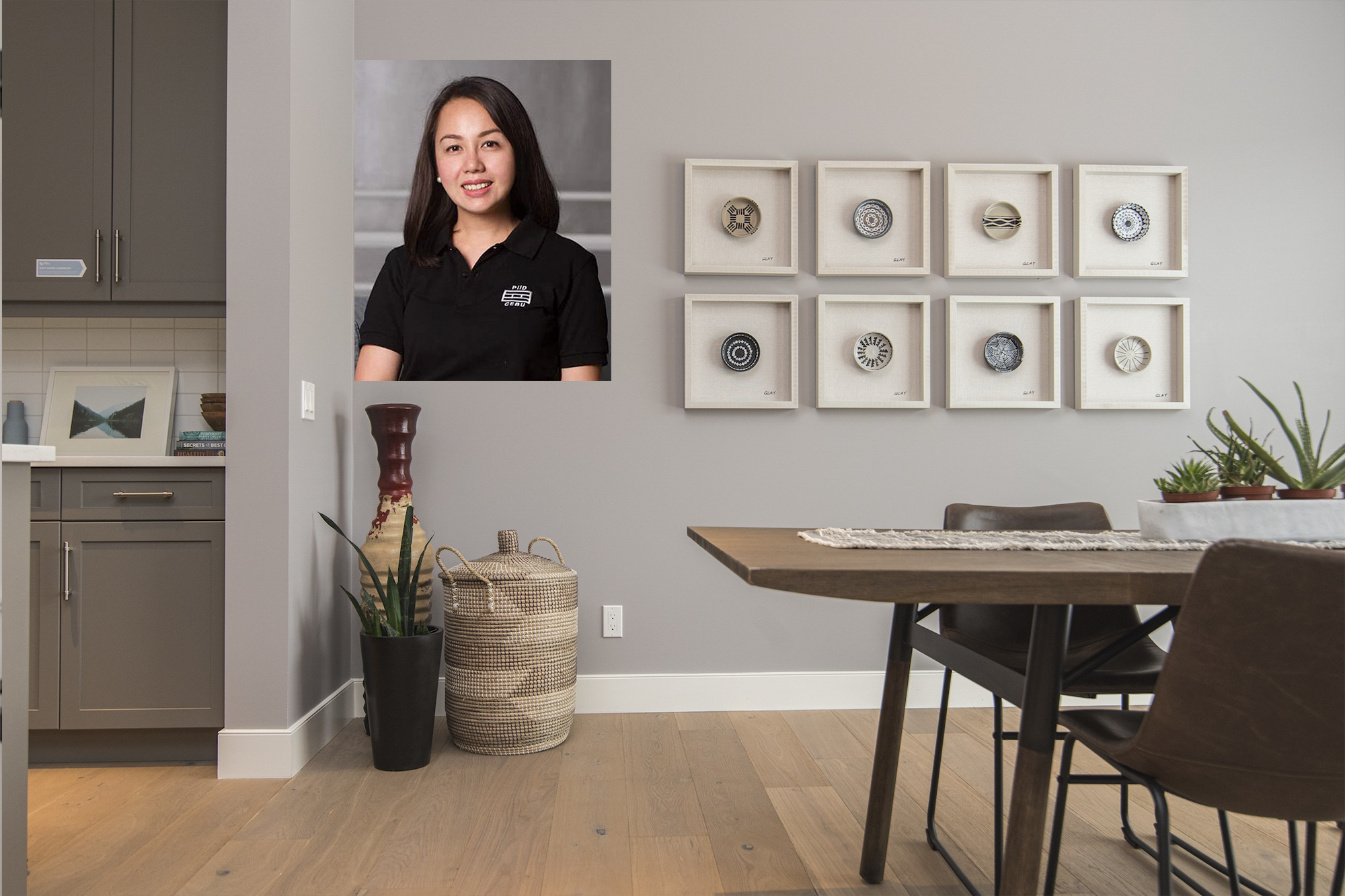 by Christa M. Cañizares IDr.
Part 3: Maximize Impact of Small Spaces
A.)  Storage spaces. You can go with concealed storage systems such as built-in cabinets on walls, under the bed or seating. Keep the items that you use often more reachable than the occasional ones. Choose what works best for your space and for your convenience.
B.)  Showcase your collection of interesting conversation pieces, like items you acquire from past travels, an artwork, an heirloom, coffee table books or a collector's item. Make sure to save a special place for them in your home.
C.)  Move things around to attract renewed energy into your space. May it be moving a sofa to the adjacent wall, creating a dining nook near a window, shuffling your accessories on to a different shelf? Little efforts go a long way.
Trendy Renovation Ideas for the Home or Condo. Part 2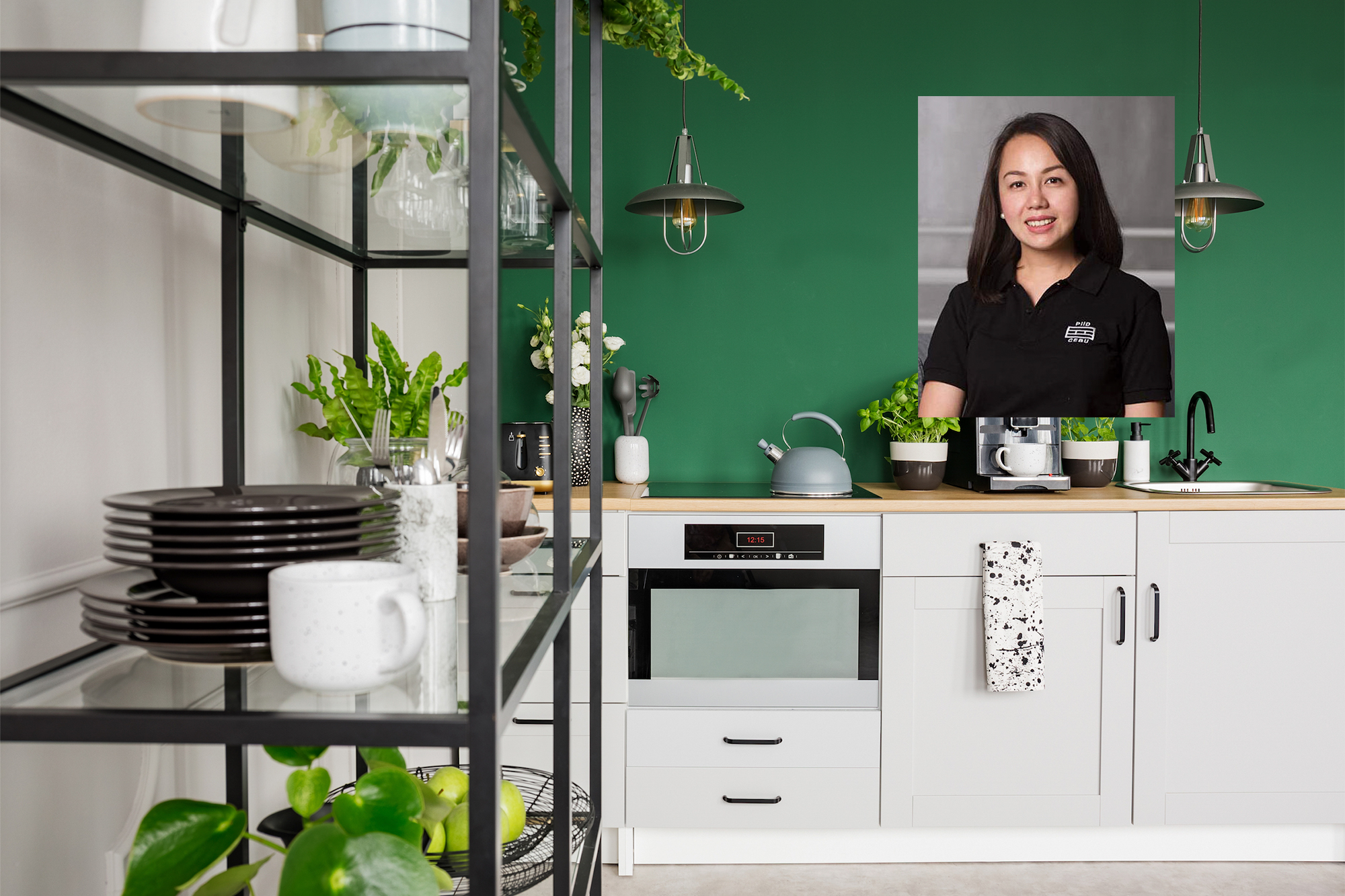 by Christa M. Cañizares IDr.
Part 2:  Create Visual Interest
A.)  Update your space with a fresh coat of paint. Some would love the white / minimalist theme, but one must also not be afraid to make a bold statement and have an accent wall, or even a wall mural.
B.)  Mix materials and textures to create depth and contrast. Wallpaper is an amazing decorative material that you can use for an instant upgrade. Another inexpensive approach is to use patterns and texture on soft furnishings such as curtains, pillows and sheets.
C.)  Setting up a coffee station, bar carts, vinyl corner, or workstation seems to be a trend to the young professionals nowadays.  Add functional pieces that serve as décor at the same time.