You're invited to Maris Holopainen's house
When you're the visionary behind one of Cebu's top art galleries, what would your home be like? Qube's Maris Holopainen shows us the answer.
Maris Holopainen is cheerful and chatty as she welcomes us into her home, offering the choice of beer and wine. "There's no such thing," she laughs amid playful protestations that it was too early. The large marble island dominates the home's open kitchen, punctuated with a piece from Michael Cacnio depicting a fisherman reeling in a net's catch. "It's my fake kitchen," she adds. "I don't cook."
There's something very light and affable about Maris, the force behind Qube Gallery and former chairperson of Southwestern University—and it's reflected in her home. Tucked away in one of the more elevated residential areas (and we mean tucked away—we had to go through two guardhouses and an "I'm lost" phone call to get there), the house's open floor plan, large windows and unassuming furnishings create an atmosphere of spaciousness.
"I'm a relaxed host," she says, and it's apparent in the way she easily carries conversations with the crew. Although she'd earlier confessed that she does not cook, she does occasionally have people over. "I love entertaining around the holidays, when I have more time to plan."
Of course, relaxed does not mean unprepared. Maris already has the makings of a great party on hand: a stocked bar cart positioned in one corner of the dining area, and an assortment of craft beers in the fridge that could rival that of a small pub's. Table settings, too, have quite a bit of character—the particular holiday set-up may feature minimal décor and a subdued color palette, but there are stories behind certain pieces. "The plates are from Thailand in the 70s," she says, gesturing to the mint green set with delicate curved patterns.
Considering Maris runs an art gallery, it's no surprise that she has a penchant for collecting items that have more value than décor. Far from creating a stuffy space, though, she puts them all together in airy quarters that somehow complement the mishmash of artwork.
Walking into the foyer already introduces guests to several paintings hanging from both walls of the short corridor, and there are pieces in nooks you wouldn't expect—a sculpture by Michelle Lua under the stairs, a pair of Indonesian wooden busts under the kitchen counter, a parade of wax sculptures on the stairs. "I hang the paintings I love at the moment, the paintings that speak to me at the time," Maris explains. "Having said that, it is therapeutic for me to move paintings around and repaint walls. I love color on my walls."
At the moment, one wall in the living room is painted bright red, mirroring the Mario de Rivera piece that hangs on it. But, based on how Maris describes it, it most likely won't stay that way for long. "I rotate things whenever I feel like it. Or more accurately, when I have a new purchase that I just need to make space for, everything changes."
It's not surprising then that Maris considers her house a work in constant progress. "My house evolves! It started off with just a few key items, and I wanted my place to have a minimalistic aesthetic," she shares. "But I ended up consolidating my belongings from Manila to Cebu, so now I look around and feel my house is so cluttered! So many things I love that remind me of different phases of my life and countries I have lived in. Chapters, really."
For all the things she's accumulated over the years, she's found editing down is not a strong suit. "My space is nothing like I originally imagined it to be," she admits. "I realized I couldn't find the strength to de-clutter. I've tried to be brutal with all my belongings but my furniture pieces all tell their own story. I have old pieces from when my family lived in Africa, pieces I picked up in Indonesia, and pieces picked up because of another major compulsion of mine—carpets from Kazakhstan and Uzbek fabrics."
Art, however, remains the primary compulsion, and Maris knows each piece in her house by heart. She walks us through many of the pieces that speak to her, including a textured piece by Eric Guazon of toy soldier shapes that come together to form a child's face, and yet another by Mario De Rivera with bright colored elements and graphic illustrations. "It's suggestive, no?" she says, pointing out to a small tile that showed off a Kama Sutra-esque drawing.
"I have too many favorite pieces—everything on my walls!" she says when I ask her which of the artwork on display is the most special. She enumerates the different reasons why a piece often makes its appearance in her home: "The paintings my mother gave me, although they do not necessarily reflect my aesthetics as of the moment, all remind me of her and the Cebu she knew. Those that I bought myself—I love too many genres to be consistent."
The home has also become a venue to showcase the work from local artists, an advocacy that she also pursues at Qube. "In the beginning, when I started collecting, I bought artwork in Manila, but now I am making a conscious effort to buy Cebuano," she says. "For a collection perspective, I prefer being able to 'follow' the careers of the artists I invest in. Also, I think in general, Filipino artists just speak to my cultural identity more." Of course, she also has pieces that reflect on her time spent abroad: "I have my Indonesian, Russian and Kazakh collections—they remind me of my story."
It may be that Maris doesn't play favorites with her art pieces, but a special spot is dedicated for those given as gifts. "I have a wall which is delegated to hanging the works that I have been given by friends and family. I have this in my bedroom to remind me of those people."
The amount of art pieces that Maris has in her home becomes surprising when you realize that she has dogs—a Great Dane, included. "I spend a lot of time apologizing that my home is clearly that of a dog lover," she laughs, pointing out to a pair of worn cans-turned-chew-toys on the coffee table. "But believe it or not, I don't need to make any design allowance for my dogs—they seem to respect the artwork, except for my carpets. I love central Asian carpets and wish I could cover every inch of flooring with them. But keeping them clean with dogs? Impossible!"
It might be this lived-in quality that keeps the home from feeling like a gallery, as is its resident's friendly openness. Maris brings together all these elements in a seemingly effortless way, to create a home that really reflects her personality—with comfortably diverse inclinations, cultured but in a casual, unpretentious way. There might be several art-related reasons to love the hilltop residence, but Maris' opinion is a little more basic. "My favorite part of living in my home is the quiet! I close the door, birds are chirping, dogs are playing and—when I'm really lucky—my kids are visiting. I wish I could spend more time at home."
photography Steffen Billhardt makeup Romero Vergara hair Jessie Egos
Trendy Renovation Ideas for the Home or Condo. Part 4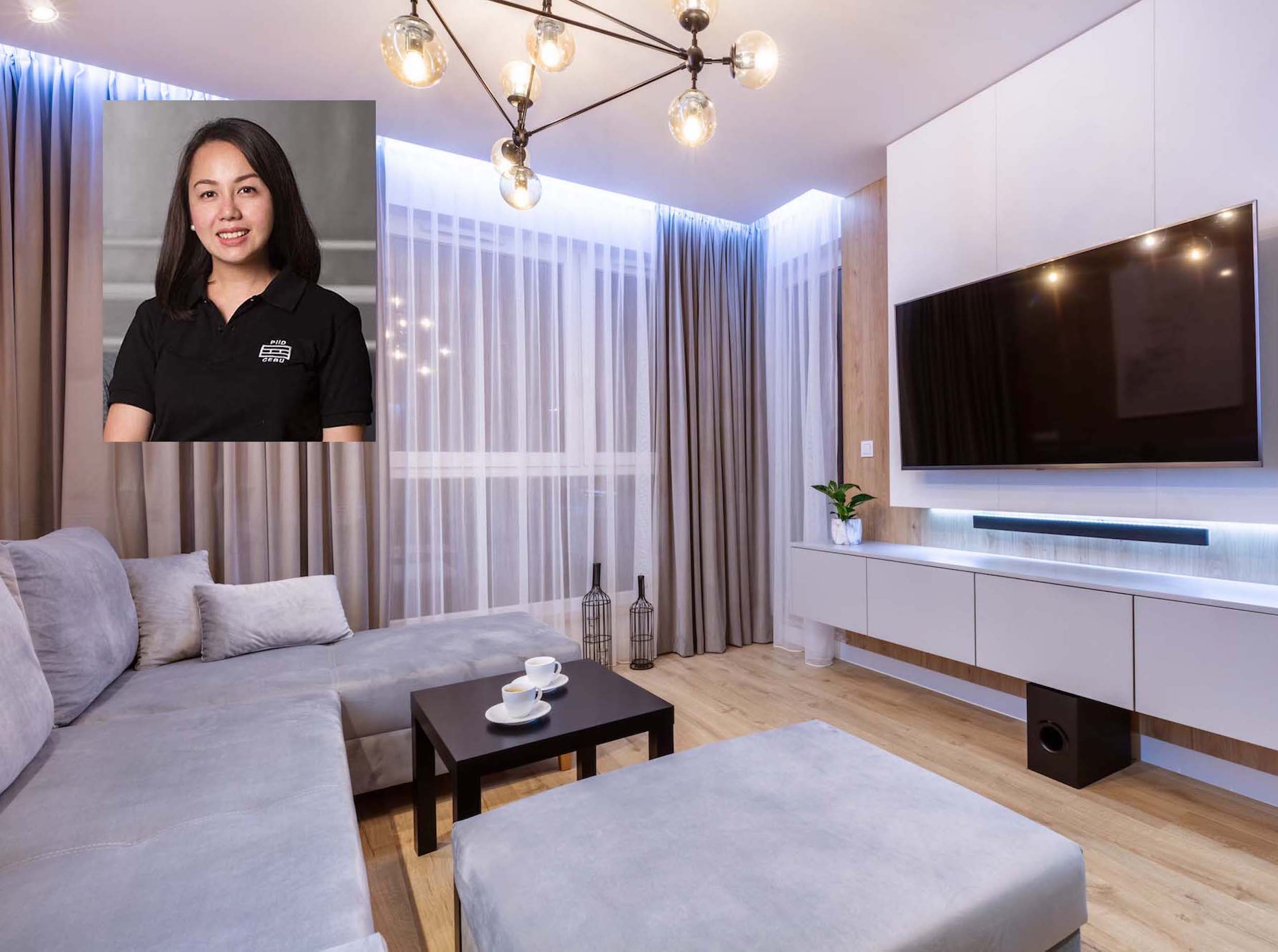 by Christa M. Cañizares IDr.
Part 4:  Upgrade your Choices
A.  Create different moods with lighting. The use of warm colored indirect lighting such as lamps, colored LED back lights, or even string lights can create a cozy and relaxing vibe after a day's work.
B.)  Convert to smart home systems. From door locks, CCTV cameras, you'll also be able to control and turn on lights, appliances even if you're away from home. All you need is a wifi connection and the applications on your mobile phone.
C.) Hire a professional interior designer. We always get an impression that hiring a professional would be expensive, but they actually help you make the best choices and save you from making bad purchases.
Trendy Renovation Ideas for the Home or Condo. Part 3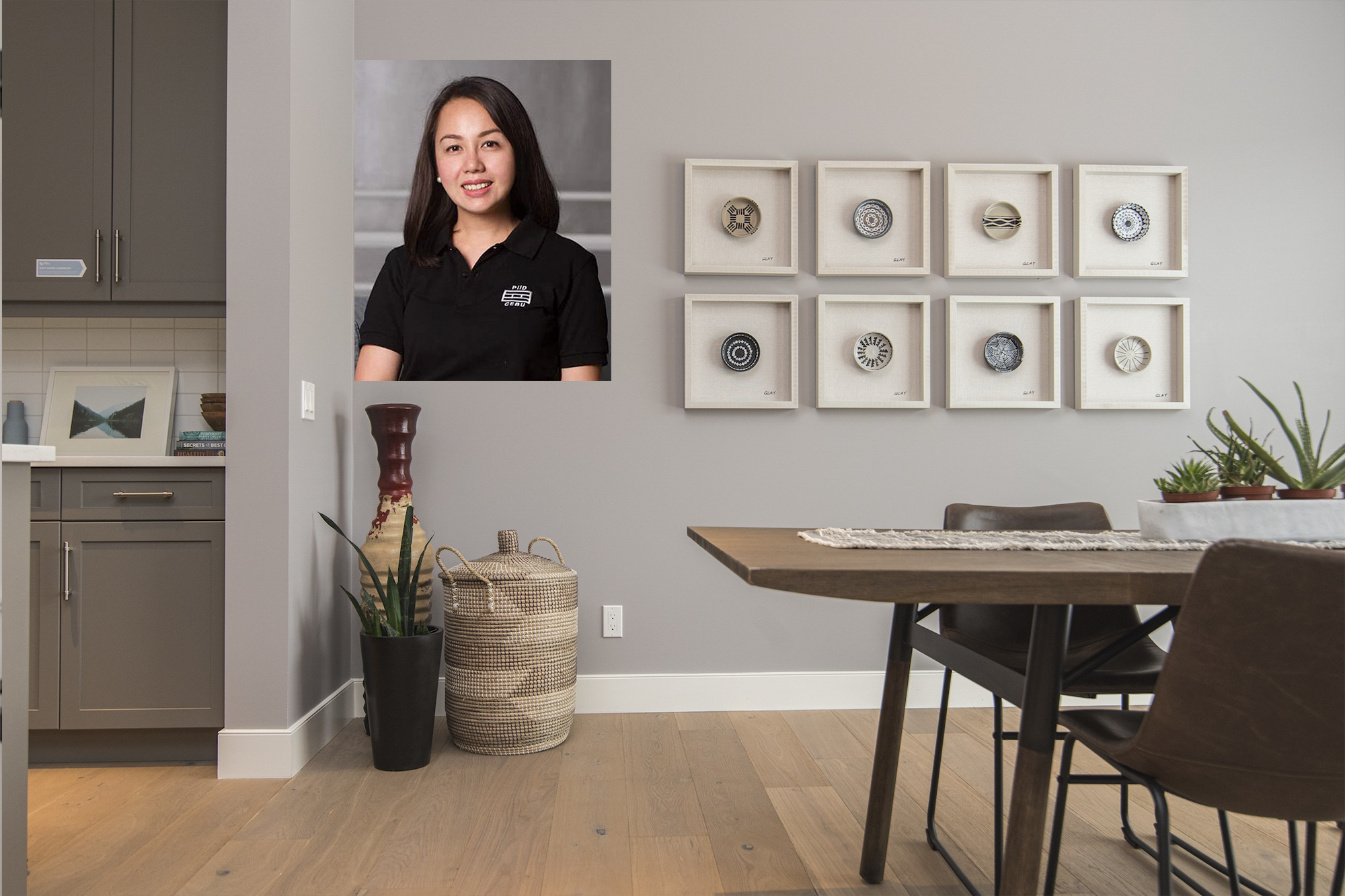 by Christa M. Cañizares IDr.
Part 3: Maximize Impact of Small Spaces
A.)  Storage spaces. You can go with concealed storage systems such as built-in cabinets on walls, under the bed or seating. Keep the items that you use often more reachable than the occasional ones. Choose what works best for your space and for your convenience.
B.)  Showcase your collection of interesting conversation pieces, like items you acquire from past travels, an artwork, an heirloom, coffee table books or a collector's item. Make sure to save a special place for them in your home.
C.)  Move things around to attract renewed energy into your space. May it be moving a sofa to the adjacent wall, creating a dining nook near a window, shuffling your accessories on to a different shelf? Little efforts go a long way.
Trendy Renovation Ideas for the Home or Condo. Part 2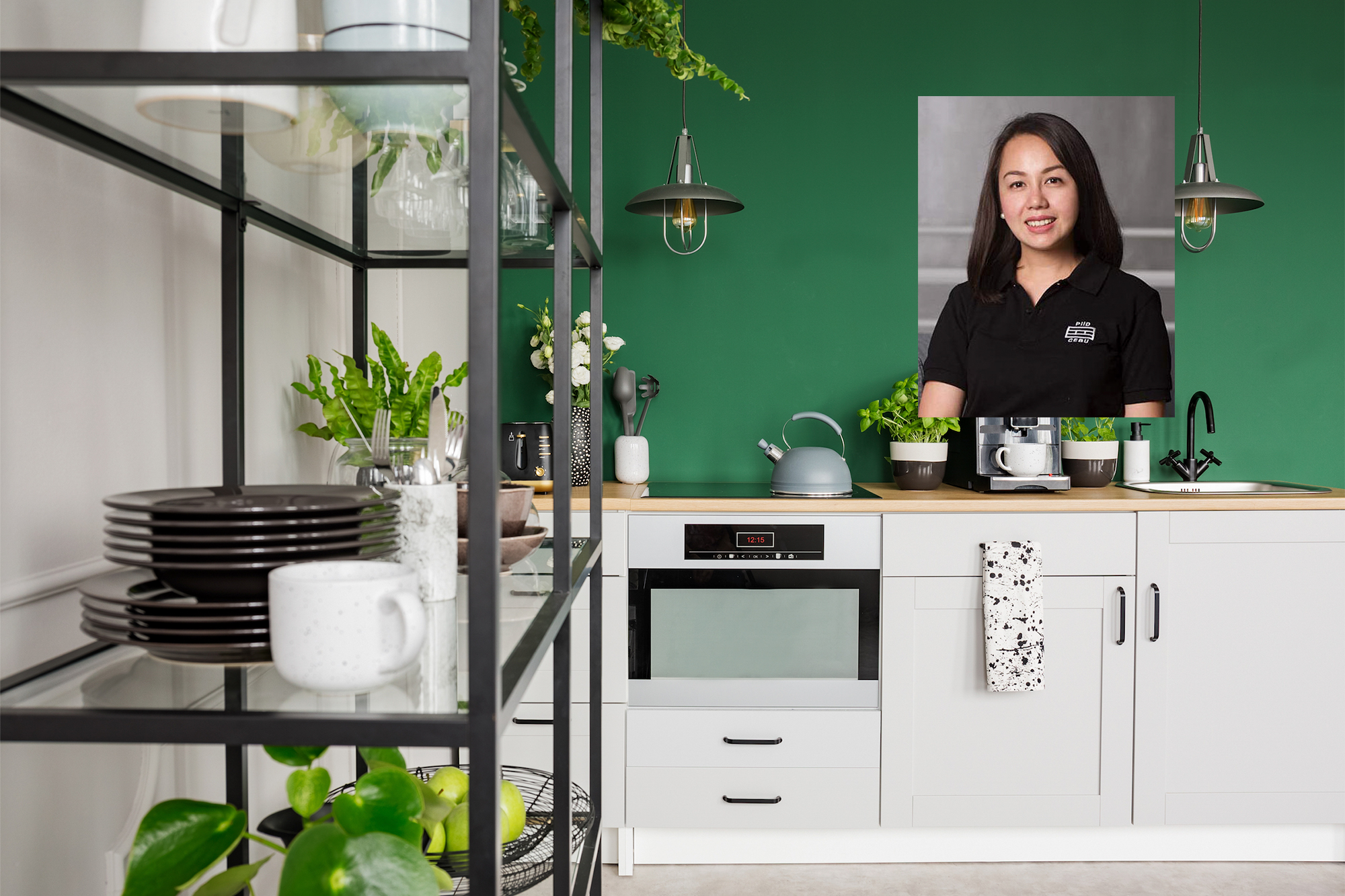 by Christa M. Cañizares IDr.
Part 2:  Create Visual Interest
A.)  Update your space with a fresh coat of paint. Some would love the white / minimalist theme, but one must also not be afraid to make a bold statement and have an accent wall, or even a wall mural.
B.)  Mix materials and textures to create depth and contrast. Wallpaper is an amazing decorative material that you can use for an instant upgrade. Another inexpensive approach is to use patterns and texture on soft furnishings such as curtains, pillows and sheets.
C.)  Setting up a coffee station, bar carts, vinyl corner, or workstation seems to be a trend to the young professionals nowadays.  Add functional pieces that serve as décor at the same time.