NOSTALGIA: Heart Evangelista's True Beauty
In the heart of her private abode, Heart Evangelista reveals a side of her that's turned away from the public eye and talks about beauty, the aftermath of the falling out with her family over her relationship, and why show business hasn't changed who she really is.
Sometime between finding a great love and surviving a public spat with people near and dear to her, Heart Evangelista—born Love Marie Payawal Ongpauco—has had to grow up fast.
These days, it's no longer a matter of just being a showbiz celebrity; a public persona should exude worldly sophistication. For someone who professes to be sheltered and quite dependent, the tether has been cut. But where some might have expected to see her afloat and drifting, Heart has never been more grounded in her life.
It's not everyday you get invited to someone's home, much less that of a celebrity. That this interview is happening on home turf, a place that isn't just where they are comfortable but is also representative of their personality—thus, conversely, a little exposed from the inside—says a lot about what Heart is prepared to say.
The townhouse looks indistinct from every other one in the identical rows, a metaphor for watching stars onscreen share a stage. They are all beautiful, to be sure, but some feel lost in the crowd and almost interchangeable with each other—they seem to employ a veneer, a certain persona that shields their personality from the spotlight and the intrusive nature of celebrity.
Once inside this particular townhouse, though, the veil is lifted, allowing a glimpse of who they are, albeit briefly.
Heart's home is simple but beautiful. Despite the seemingly prim-and-proper surroundings, it is homey—it feels lived in. There's a certain realness to it, not at all like some celebrity home on a magazine that feels cold, lifeless and forced to put on a show. Still, a visit to the home of someone you've only just met reveals a facet to their personality you would be hard-pressed to see otherwise. When it comes to the home of a celebrity, there's the allure of seeing them in their natural habitat, away from the glare of the spotlight.
"It drives you crazy when you keep watching yourself," Heart says when we talk about being in the public eye." There was a time that I was always so careful, that I'm being too maarte or I'm being too quiet. But I think there comes a time when you just let go. You know what, you can't please everybody."
In the stream of her reply, she minces no words to say, "You don't need a lot of people in your life to make you happy—I'm happy where I am." There is no hint of sorrow in the statement.
Heart, of course, recently figured in controversy when she began dating senator Francis "Chiz" Escudero, who is 15 years her senior. 28 at the time, Heart admits to still having "a mind of a 21-year-old." The problem wasn't the strange pairing or the considerable age gap—strange only to outsiders and naysayers—but the fact that Heart's own parents came out on a press conference to address the media, publicly appealing the senator to leave their youngest daughter alone.
"We were just starting out, so there were so many things going on," Heart says. "When something big happens to you, the first people you run to are your family. But I couldn't run to anyone, so it was really hard for me." She adds, "They're the most important thing, like, ever. I'd do anything and everything to make them happy, but there was just a point that I couldn't anymore."
Yet, she sees a silver lining. "I guess it was good for me, because I'd always depended on my parents for everything. I really needed to get plucked out of my comfort zone and face the world—it can be nice to you, or it can be cruel. I had to mature a lot."
It is a situation best left to the people involved to discuss and resolve among themselves, but it seems the woman her mother once described in a statement as "easily swayed" has grown quite a resolve. "I'm very proud of myself for getting through it," she now says.
Although people were thinking, even hoping, the relationship would fall apart—excitedly nursing an "I told you so" righteousness only had by strangers who have no full grasp on the situation—Heart says her relationship is more solid than ever.
"When something is so painful in your life, you kind of become numb. Maybe that's your survival mode kicking in. I'm not sad anymore, I'm not angry. Nothing. I just don't feel anything but I'm really good now. I'm in a better place," she shares.
That place is self-discovery, where, with Chiz's help, she says she's learned about things like making bank transactions and taxes, thoroughly thinking about decisions like buying a Birkin bag she'll only regret later, and more importantly, what kind of person she can truly be.
Heart may be basking in her newfound independence, but admits she's merely taking baby steps. She shares she used to live alone in a condo, though her mom lived on the 10th floor of the same building. Today, she lives in her own townhouse with a few companions—her cute dogs Casper, Chicina and Khaleesi, and a cat named Ming Ming. "And Chiz is just 128 steps away from here," she says with a smile.
The couple's closeness have already spurred a different kind of discussion—a quick online search sees controversial headlines giving way to talks of marriage. "I don't think they're ready for me to settle down with anybody. It's always been an issue whenever I got serious with somebody," she explains as the root cause of her parent's major anxiety, yet she states she and the senator "really want to get married, we're just waiting for the right time."
Show business discovered Heart when she was just 13 years old. "I performed for my family and I performed in front of the mirror. Things like practicing making my tear drop. I'd watch Mula Sa Puso. All these things—I really loved them," she recalls of her youth.
While she says her mom loved the performing side of her, her father would have preferred her to be a veterinarian, another childhood dream of Heart's. These days, aside from her showbiz commitments, she has rediscovered painting, something she loved to do as a child. "I had a messy childhood. I had paint everywhere—the magazines, the walls," she trails off, laughing.
As a hobby, Heart painted several small pieces but the senator encouraged her to "just make a big one." As with her own life, where she has the freedom of options, Heart was initially daunted by the big canvas. "I was always afraid to make a big painting. I didn't know how to fill it up; I didn't know how to do anything with the space. So I guess it had something to do with what was going on inside of me," she admits. Once she let go of the fear, though, she says, "I got so addicted to it and I felt so good about it. It was so therapeutic that I couldn't stop painting."
She then started producing one piece of artwork after the other. Her living room, one that began as a pristine sanctuary, started to reflect the battle scars of her self-examination through oil and colors. She jokes that the upholstery in her seats need to be replaced, though this might be what prompted her to acquire another unit in the compound to convert into a studio.
There is something frenetic about her work—there is so much going on and she admits it is reflective of where she is now. She paints mosaics, like stained glass church windows, but mostly her subjects are women. Women who look both sad and happy, content yet bothered. They appear once in a painting, or in flip images. The woman is often surrounded by various elements, like colorful doodles in school notebooks. Her brush strokes are clean and solid, even in-your-face—not without passion, but seemingly in a pursuit of self-assurance.
She's amassed enough paintings—her diary as she calls them—that she finally fulfilled another big dream: that of holding her own exhibit. Her first one, with its self-assured title: I Am Love Marie, the Art and Works of Love Marie Ongpauco. "It's to introduce the real me, not the showbiz person," she says of the exhibit, held at the Ayala Museum's Artist Space. It was attended by friends, celebrities and political figures. Special guests included world-renowned architect and glass sculptor Ramon Orlina, Fernando Zobel de Ayala who did the ribbon cutting with her, and of course, senator Chiz. It was successful in that she reportedly sold all paintings; a few already been bought before she had even brought them in to display.
If her paintings are beautiful and complex, so is she. Heart is, indeed, one of the most beautiful celebrities in the country. She may be someone people look up to and aspire to emulate, but she has her own list of beauty icons she admires—elegant women whose beauty exudes from within and from their strength of character, more than just their looks.
"Grace Kelly," she names one. "She went through so many scandals in her life, but then she carried herself so well. I think in the Philippines, we're so conservative that when somebody falls down and goes through something crazy, like a scandal, all of a sudden they're out of that list of your role models. For me, a role model would be somebody that's gone through life, faced the world and learned how to carry themselves in spite of everything. That's how life is. You want to admire somebody that can get through a certain situation scarless, and emerge stronger after. That's somebody you'd aspire to be, so that's why I look up to them."
She may have the face that has graced magazine covers and billboards, TV shows and movies, but Heart is not superfluous; she lauds inner beauty more. "Working in showbiz, you're exposed to a lot of beautiful people. Everybody is beautiful—different kinds, different heights, everything. But I've seen a lot of people who appear to be so beautiful but their personalities were not," she shares. "I've also seen people that may not have perfect features, but then their personality just shines and it makes a huge difference. I think it has a lot to do with, of course, your heart and confidence—how you carry yourself."
People, however, will inevitably criticize, and celebrities are easy targets. "A lot of people say that I got my nose and my eyes done," Heart says when the topic of physical beauty is broached. "There's always something that I got done with my face, according to them. I get hurt when people say I got plastic surgery on my face."
Growing older and shedding baby fat, with the face and body settling, Heart admits she doesn't look the same as she was. "I think it's because I used to be very chinita. As I got older, I started to look more like my mom. She's very Spanish-looking." She also hastens to add, "I'm super afraid of the knife or the needle," sharing she freaks out when she has to have her blood tested. Still, if there's anything she wants changed, she admits, "I wish I were 5'9". That's about it."
Curiously, her own fears in life somehow have something to do with her height. Heart shares that she's always been afraid to go to Europe or, say, to Paris; even more so, she fears having to go to airport restrooms alone—something she blames on the movie Taken. Her friend Solenn Heussaff would constantly arrange for trips with friends, but Heart would never come alone. Apparently her dad would constantly joke around about what could happen to her there.
"He would be like, 'sige ka, kapag pumunta ka ng Paris, mate-Taken ka. Si Solenn 'yong ibebenta nang mahal; ikaw, ilalagay ka lang sa mga bahay-bahay doon dahil mas maganda si Solenn,'" Heart reveals, pouting a little at the memory. Her father would laugh, and continue that her height—or lack of it—would her less desirable to her imaginary captors in Europe.
These days, though, her dreams of Paris have thankfully taken on a new life. She'd still want to go to the city of love one day. She's never been, not even with her ex-boyfriend—though they've taken trips together with his mom in Brazil, where she also had a panic attack for being too far away from home. "I'm going to Paris this June, my first time. I wanted to go to Paris with someone I was really sure I would end up with," she declared. There is no need to guess who would be traveling with her, then.
When it's not about looks, a celebrity issue Heart also has to deal with is people's perception of her. The biggest misconception of her, she shares, is "they think I'm snooty. I'm not the type na parang, when I enter a room I'll be like 'hi!' or expect everyone to know me. I just kind of mind my own business, so that's why I think people think I'm mataray."
Celebrities also get their fair share of followers, especially on social media. Heart's own Instagram page, where she has over 500,000 followers, shows off personal photos that somehow give people the impression that they know her. It's nothing new in the business—even in the era when fan interactions were reserved to set visits and fan mail, the public have the notion that their idols were their friends. On her IG account, Heart posts photos of accessories and things people give her, and things she likes. Perhaps this was why, as she notes, "I think people think that I'm super materialistic or high maintenance, when I'm actually really mababaw when it comes to everything. I have friends telling me, 'hindi ka pala maarte sa pagkain,' whenever we travel together," she shares. "I'm fine with whatever food."
Although it's not her problem what some people think of her, she nevertheless hopes to improve herself. "I'm a worrier. I overthink. I'm sometimes already a prisoner of my thoughts," she says of traits she wants to change. "I worry about the little things, like if I get cut by a nipper sa parlor—hindi na ako makatulog niyan. I'm very scared about everything. That's why I like painting. Whenever I paint or when I run, I'm free from my thoughts. So I like it a lot."
Heart is not among the fame-hungry breed of personalities who feel it is important to be in the center of things—she won't even detail her work with her foundations, for fear sharing it may be misconstrued. She is reserved when she wants to be, but curiously open enough to say, "I do think that showbiz can be shallow." However, she admits it gets people somewhere in life "because of their networking. There's nothing wrong with that naman."
Through all the pain of growing up in the public eye, Heart remains a trooper and has stayed true to herself. "I did consider giving it up," she says of showbiz. "But, you know, all these things happen for a reason. Sayang naman what I've worked hard for." The rumors eventually die a natural death. Life balances out and, in Heart's case, it gets a little less turbulent and holds a lot more promise.
Before we end, she shows me around her studio. We take pictures, her with her dog Casper. As I leave, she gives a wave and a smile—the same one she greeted me with when I entered her home. When someone greets you with a smile like that, it changes everything. I've been around celebrities before—the smile they give you, or don't, is an indication of whether or not you will enjoy their privileged company. Heart's is genuine and warm, a true testament to how much you can enjoy a conversation with her.
There are lessons to be learned from Heart, to be taken to heart. The big one might be that true beauty is strength of character and grace. We may not look like her, but we can certainly try to live and love like she does.
CEBU KALEIDO: A Night of Fashion and Celebration at Crimson Mactan Resort and Spa
Miranda Konstatinidou's beautiful beach wear and jewellery worn by her guests at an intimate beach party at Crimson Resort in Mactan. Konplott is Miranda's luxury fashion accessory brand sold in Europe, worn by fashion icons and celebrities (no, it's not sold locally) while her exclusive beach wear in silk are fabric designed by her, are also sold in high end resorts around the world. Meanwhile, Crimson Resort in Mactan will officially close temporarily for a makeover as most of their beachfront villas were damaged heavily by last December.s super typhoon Odette. Here's to a great reopening of Crimson in a few months. (photography by Steffen Billhardt)
Take a Closer Look at the Stunning Couture Wedding Dresses of The Brides At Triton Fashion Show
photography by Ephraim Basbas
The wedding industry, together with twenty of Cebu's leading as well as emerging fashion designers just made a glorious comeback in one magnificent fashion show, The Brides at Triton last March 12, 2022 at the Triton Grand Ballroom of the only 5-star premier resort & water park in the Philippines, Jpark Island Resort & Waterpark Cebu, in partnership with Danny Villarante, Emi Ayag and Cary Santiago.
Let's take a closer look at the exquisite bridal couture dresses showcased at the fashion show:
How to Manifest Pantone's 2022 Hue "Very Peri" in your Daily Deals as Listed by Fashion Editor Oj Hofer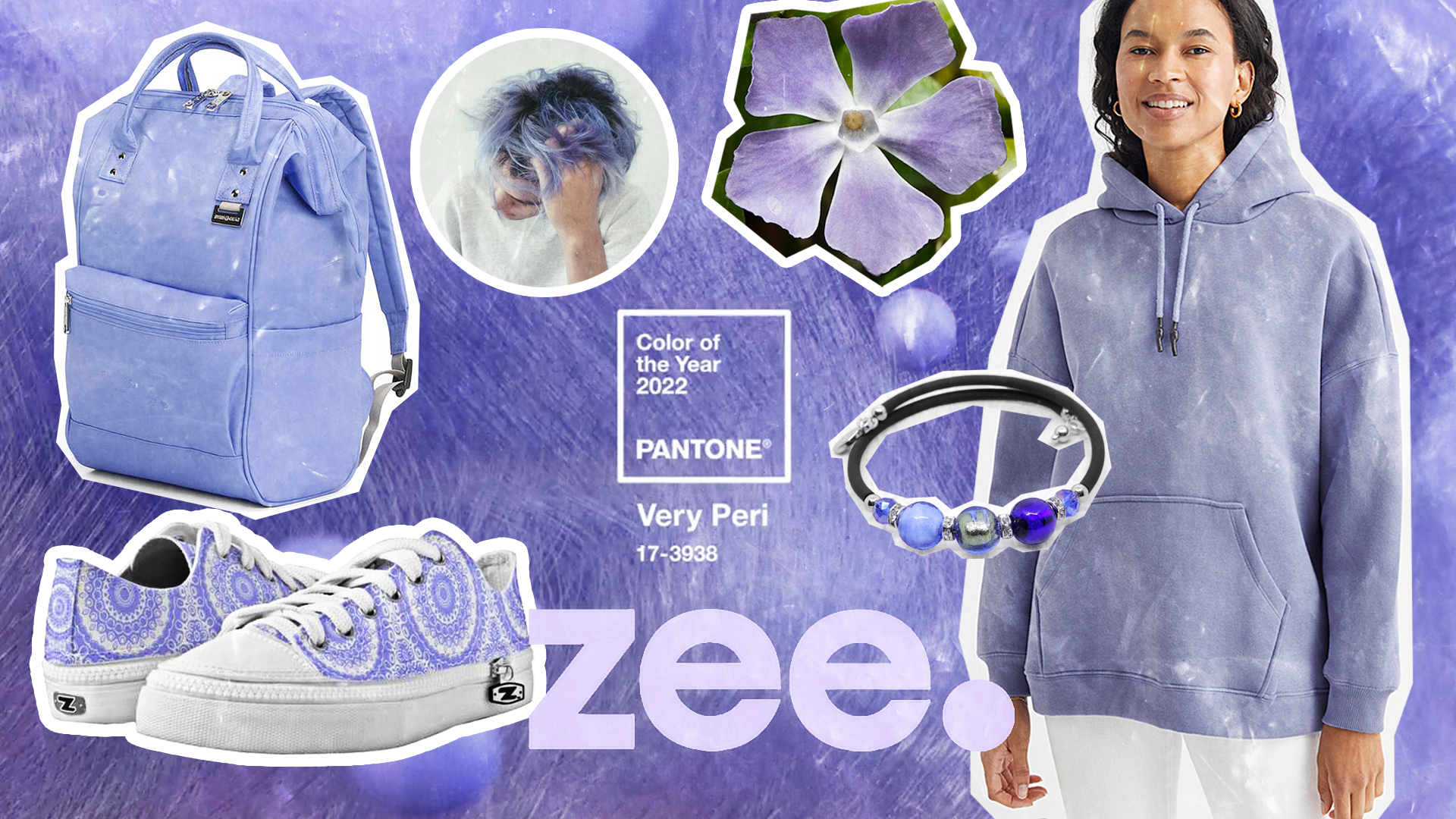 Winkling the Blues Away with Veri Peri
by Oj Hofer
Very Peri Pantone 17-3938 is the color of the year 2022. Pantone's dynamic Periwinkle blue hue with a vivifying red-violet undertone symbolizes "transformative times', displays carefree confidence, and daring curiosity. Its presence in fashion and accessories encourages inventiveness, creativity and optimism. It is the new happy, neutral color and here's how to fashionably manifest it in your daily deals.