Nickelodeon All-Star Brawl Is a Fun Nostalgic Time for the Nickelodeon Generation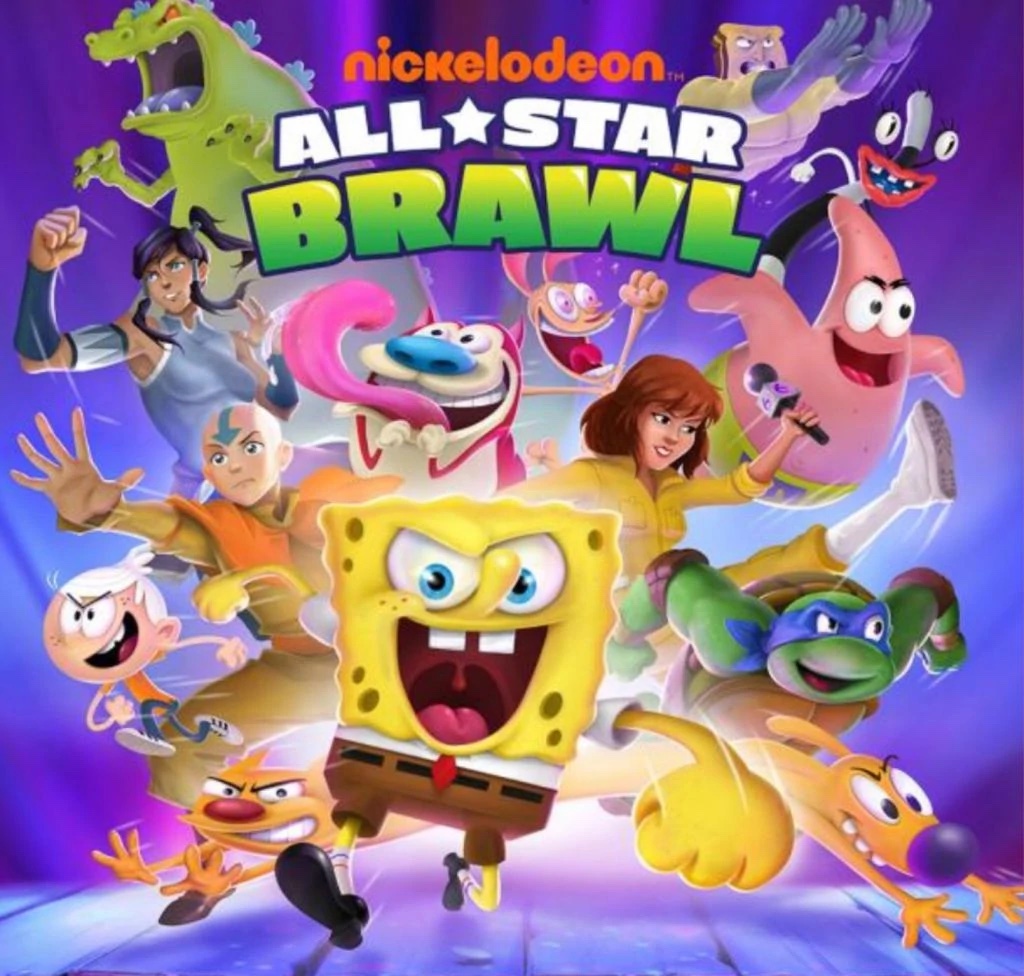 RATING: ★★★ / ★★★★★
There's a lot to like about the new Nickelodeon All-Star Brawl video game, especially if you're someone who spent many lazy days as a kid watching Nickelodeon cartoons. For starters, just seeing our favorite childhood cartoon characters like Spongebob Squarepants and Leonardo from Teenage Mutant Ninja Turtles fighting each other is a blast, especially when they're doing it on the Flying Dutchman ship.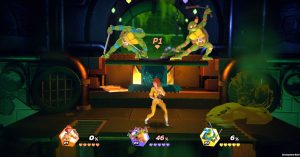 If all I've said so far sounds nostalgic to you, that's really the game's main selling point: nostalgia. Despite having a few characters in their roster from the new Nickelodeon toons like the Loud House characters, most of the playable characters are from the older Nickelodeon toons, like Invader Zim, CatDog, and Danny Phantom. The target audience here seems to be less the children of today and more people currently in their 20s and 30s who grew up with cable and spent their weekends watching Danny Phantom episodes back-to-back.
Considering that, it's a little disappointing to see so many characters from popular Nickelodeon shows missing from their roster. Currently, there isn't a single character from The FairlyOdd Parents, despite the fact that it's one of Nickelodeon's most recognizable shows. There are also no characters from Jimmy Neutron or My Life as a Teenage Robot and the only character present from Rugrats is Tommy's toy dinosaur Reptar. The Teenage Mutant Ninja Turtles are also missing two ninja turtles and Hey Arnold is missing, well, Arnold.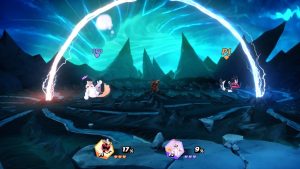 Nickelodeon has to be planning a ton of DLCs or even sequels for this game, given how long of a list their recognizable characters are and how short of a list the characters on this video game are. My best guess is that Nickelodeon plans on making this All-Star Brawl franchise as big and extensive as possible, which, given their plethora of iconic shows, isn't a far-fetched goal at all. By this time next year or next next year, we might be seeing a Nickelodeon All-Star Brawl 2.
Still, Nickelodeon All-Star Brawl remains a fun game, even if there really isn't much here once the novelty of watching your favorite childhood cartoon characters fight fades off. If this game wants to compete against its big brother Super Smash Bros., it's going to have to do a lot more than give us the gimmick of cartoon characters fighting. Sure, the Super Smash Bros. series also had the gimmick of iconic video game characters fighting, but more than that, it was a well-designed challenging fighting game. If you knew none of the characters, you would still have a blast playing it.
Nickelodeon All-Star Brawl, however, is a good game that unfortunately could be much much better. While non Nickelodeon fans could have fun here, it's hard to see them ever wanting to return to the game after. But let's be real here — the only people interested in this game are the ones who can instantly recognize a Spongebob quote from its golden seasons. In that regard, Nickelodeon All-Star Brawl does exactly what it needs to do — provide a fun nostalgic experience for the gamers of the Nickelodeon generation.
Hilarious Series ramps up with Season 2
These two comedy series are now airing their season 2 programs.  Highly acclaimed and are must-watch rib ticklers in our opinion.
Resident Alien 2: starring Allan Tudyk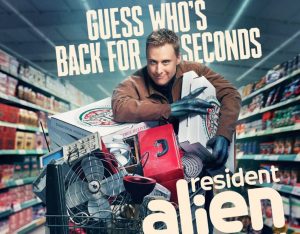 Space Force 2: starring Steve Carell
The Batman… now showing in theaters.
The Batman starring Robert Pattinson and Zoe Kravitz is now showing in selected local cinemas.  Critics' reviews have been good and it's a fresh intense take on the Batman story. They says it's a thinking man's version and I can't  disagree.  Catch The Batman now showing at Ayala Center Cebu and  SM City Cebu cinemas.
Scams are everywhere these days and here are 2 trending Netflix shows based on true events that have viewers obsessed about scammers and con artists.
Inventing Anna
February 2022 | 18+  | 1 Season |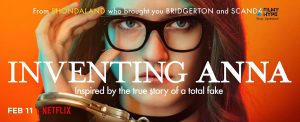 This February Inventing Anna began airing on Netflix. The drama series has a journalist chasing down the story of 25 year old Anna Delvey, who convinced New York's elite she was a German heiress and came close to swindling New York banks and high society out of millions of dollars.
Between 2013 and 2017, Anna Delvey (Anna Sorokin in real life) scammed her way across New York as a fake German heiress. She wore designer clothing, stayed at boutique hotels, and had dinners at expensive restaurants. She managed to swindle tens of thousands of dollars from friends to banks.  And she came so close to conning financial institutions into giving her $40million to fund her exclusive social club project, the Anna Delvey Foundation.  But soon after things began to unravel for Anna.
The Tinder Swindler
February 2022 | 18+  | 1 Season
This British true crime documentary follows the story of Simon Leviev, an Israeli con-artist who posed as the son of the "king of diamonds" Lev Leviev, a famed Russian-Israeli diamond oligarch in order to woo young women on the dating app Tinder and seduce them with travel by private jet, luxury hotels and expensive dinners.
Thereafter he manages to swindle them for millions and pay for his luxurious lifestyle.  This is the true story of  Cecilie Fjellhøy, Pernilla Sjöholm and Ayleen Charlotte, their heartbreak and financial ruin thereafter—just three of Simon Leviev's many victims across Europe.