ALBUM REVIEW: Red (Taylor's Version) by Taylor Swift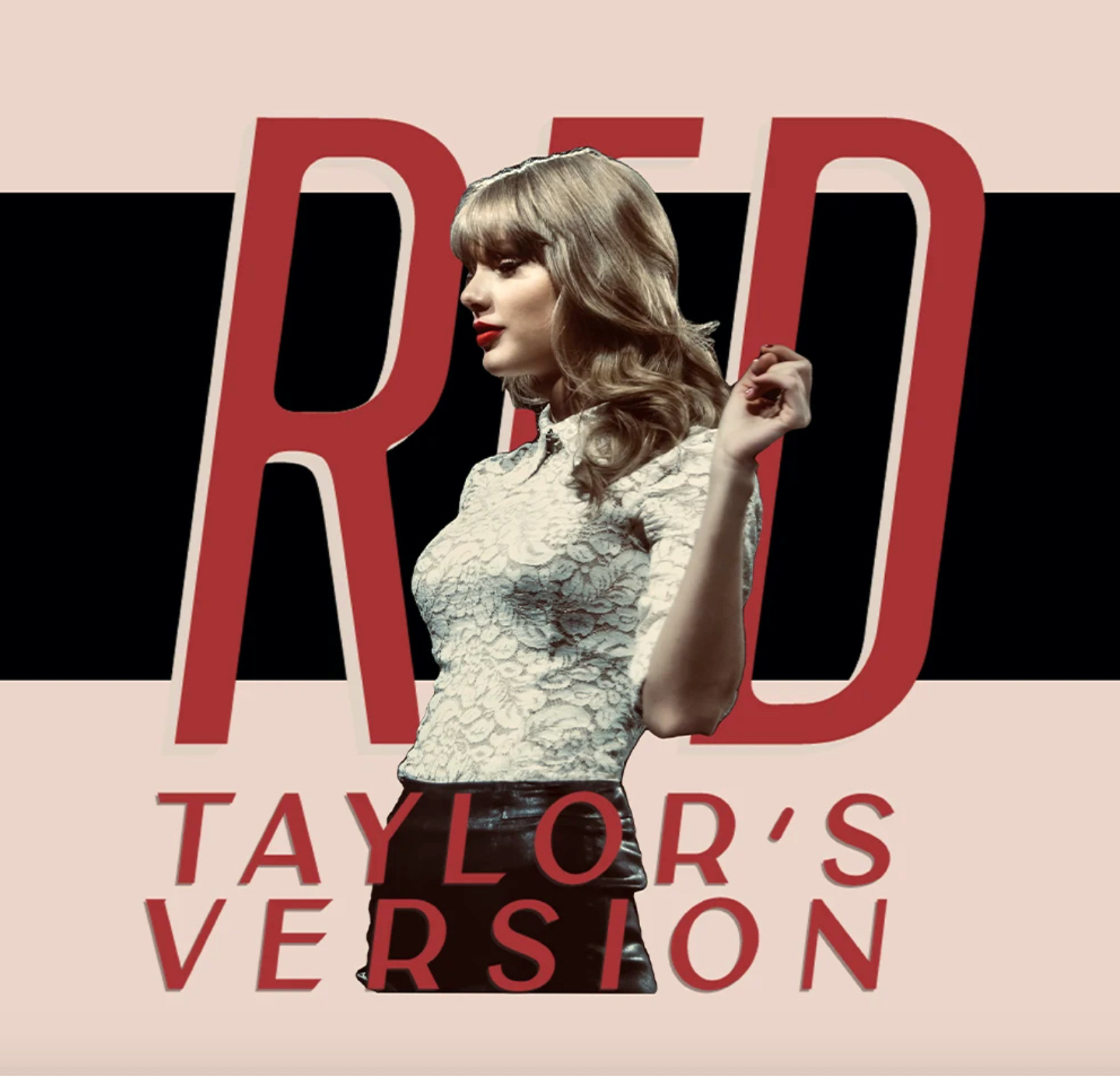 RATING: ★★★ / ★★★★★
You probably don't need to be reminded of why Taylor Swift has decided to release re-recordings of her previous albums, starting with Fearless (Taylor's Version) last year and now with Red (Taylor's Version). However, if you somehow missed one of the biggest music controversies in recent history, here's a quick summary: in 2019, talent manager Scooter Braun acquired the record label Big Machine and as part of the deal acquired ownership of the master recordings for the first six studio albums by Taylor Swift. Swift has been trying to buy the masters to her songs for years but she's been offered nothing but unfavorable conditions — therefore, as a countermeasure, she is re-recording all of her six albums and so far has released two.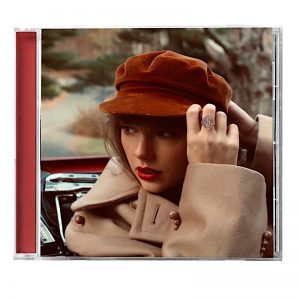 It's a bold move on Taylor's part, but lucky for her, the re-recordings have done incredibly well especially with the re-recording of her 2012 album Red. On its first day of release, Red (Taylor's Version) has broken two Spotify records: one for the most-streamed album in a day by a female and another for the most-streamed female in a single day both in Spotify history.
It's hard to review an album like this when Red (Taylor's Version) is, for the most part, just a recreation of the songs of Red. There are new songs, of course, but the majority of the tracks are simply re-recorded versions of her already existing songs. The Immaculate Collection by Madonna, this isn't — save for All Too Well, there are no new instrumentals or parts of the song here, just plain re-recordings of her previous songs.
Unfortunately for Taylor Swift, some of the songs don't really benefit from being re-recorded. The original version of We Are Never Getting Back Together, for instance, while far from Swift's best song at least had the energy and emotion you'd expect a bitter break-up song like it to have. In the new version, Taylor Swift just sounds lifeless and bored, especially when it comes to her spoken lines.
It's difficult to blame her when she's expected to still give convincing performances of experiences she's had over a decade ago. How do you expect a singer in her 30s to sing a song about how excited she is to be 22 and still make it sound as convincing as she made it when she was actually 22?
That being said, some of the songs also benefit from being re-recorded. There's a sense of nostalgia added to many of these songs. Taylor Swift sounds older and, in a way, that adds even more emotional depth to some of her tracks. And for anyone not wild about these songs simply being re-recordings, Swift has six new "From The Vault" tracks which should be enough to tide you over.
All in all, Red (Taylor's Version) doesn't always work, but for Taylor Swift fans, it's a way to listen to versions of her songs that are hers. It's why the "(Taylor's Version)" at the end of these songs are so important and it's great to know Taylor Swift finally has versions of the songs she wrote which she can call hers.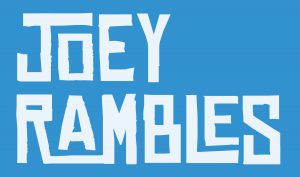 Arcane: League of Legends: Netflix Review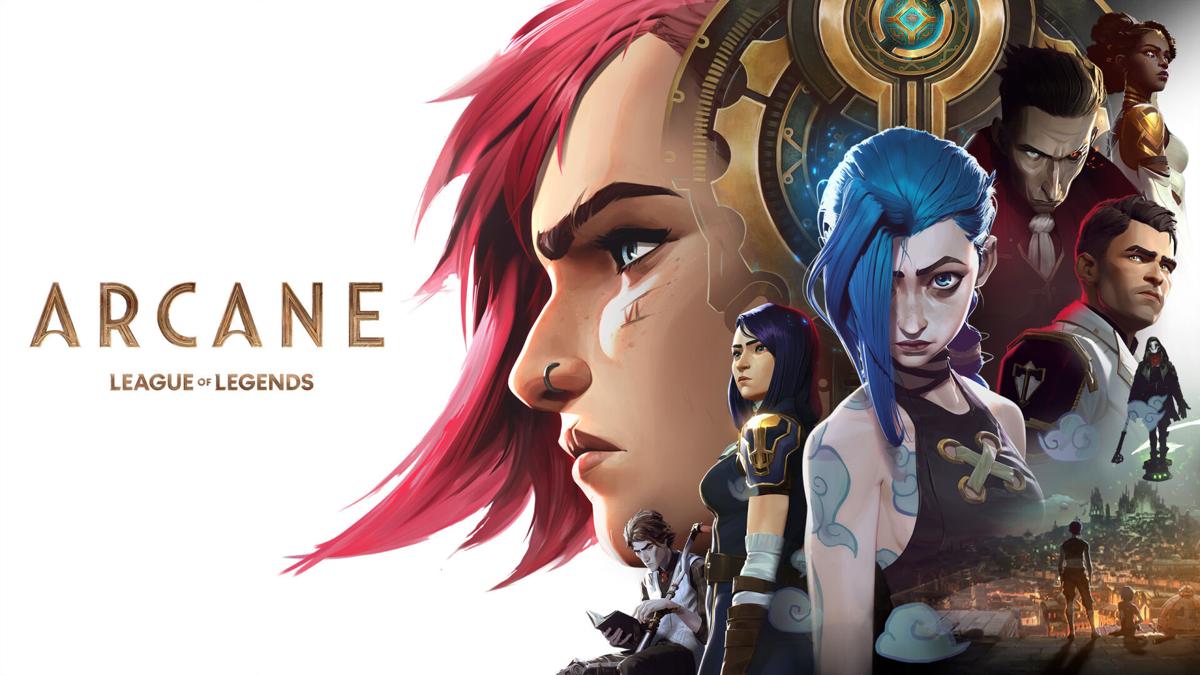 Rating: *****/*****
League of Legends a very popular video game that's been around for over a decade has now been adapted into an animated series on Netflix.  The series, Arcane: League of Legends was just released on November 6, 2021 and starring Hailee Steinfeld.  As a person who doesn't play LoL, I was very surprised by Arcane's story and the quality of the animation.  The title theme song is by Imagine Dragons and soundtrack is very cool.
Rottentomatoes gives the series a 100% score!  Here's what they say:
"Newcomers should be equally enthralled by Arcane's compelling narrative, richly developed characters … "
 Critics Consensus
"Arcane makes an arresting first impression, combining a spectacular mix of 2D and 3D animation with an emotionally compelling story to deliver a video game adaptation that could become legendary."
Well then, this is a must see for me!  Now out on Netflix
… zen
Nickelodeon All-Star Brawl Is a Fun Nostalgic Time for the Nickelodeon Generation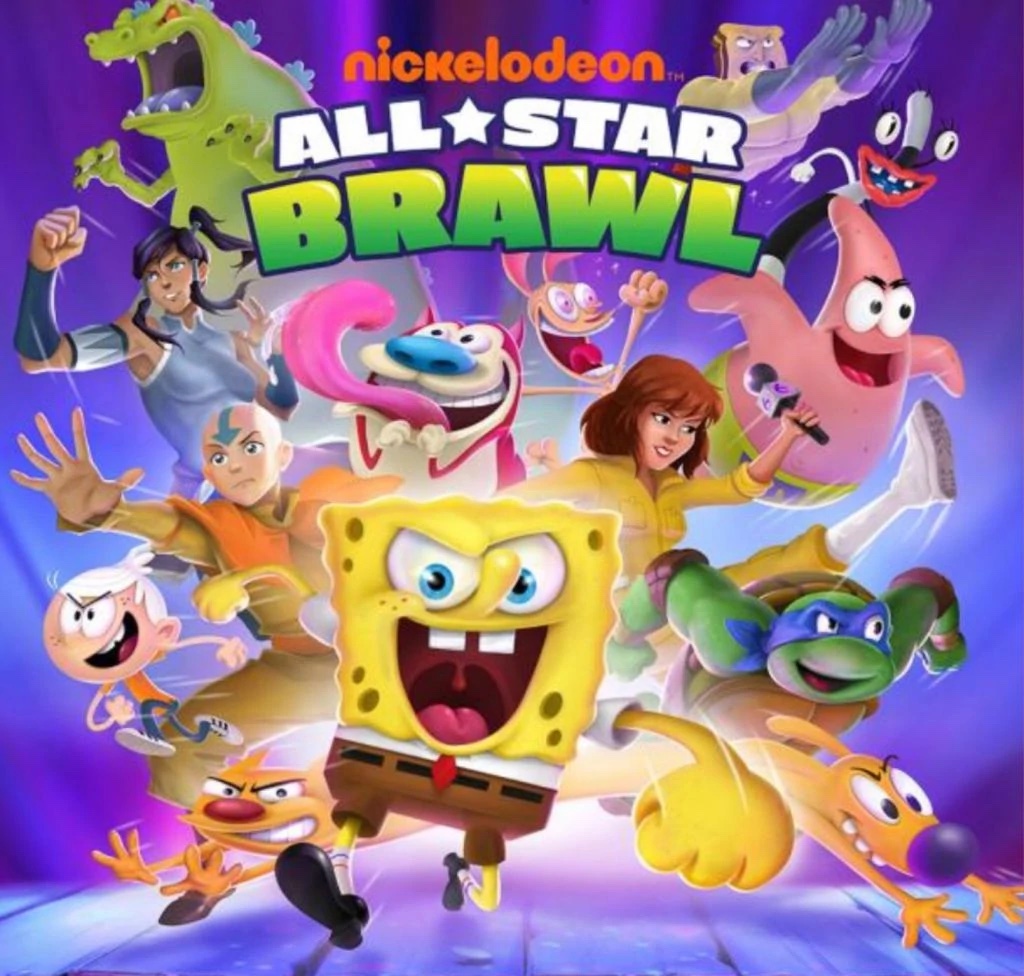 RATING: ★★★ / ★★★★★
There's a lot to like about the new Nickelodeon All-Star Brawl video game, especially if you're someone who spent many lazy days as a kid watching Nickelodeon cartoons. For starters, just seeing our favorite childhood cartoon characters like Spongebob Squarepants and Leonardo from Teenage Mutant Ninja Turtles fighting each other is a blast, especially when they're doing it on the Flying Dutchman ship.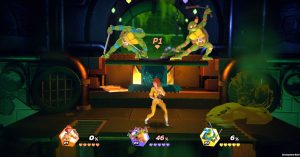 If all I've said so far sounds nostalgic to you, that's really the game's main selling point: nostalgia. Despite having a few characters in their roster from the new Nickelodeon toons like the Loud House characters, most of the playable characters are from the older Nickelodeon toons, like Invader Zim, CatDog, and Danny Phantom. The target audience here seems to be less the children of today and more people currently in their 20s and 30s who grew up with cable and spent their weekends watching Danny Phantom episodes back-to-back.
Considering that, it's a little disappointing to see so many characters from popular Nickelodeon shows missing from their roster. Currently, there isn't a single character from The FairlyOdd Parents, despite the fact that it's one of Nickelodeon's most recognizable shows. There are also no characters from Jimmy Neutron or My Life as a Teenage Robot and the only character present from Rugrats is Tommy's toy dinosaur Reptar. The Teenage Mutant Ninja Turtles are also missing two ninja turtles and Hey Arnold is missing, well, Arnold.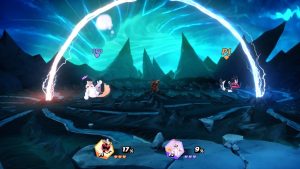 Nickelodeon has to be planning a ton of DLCs or even sequels for this game, given how long of a list their recognizable characters are and how short of a list the characters on this video game are. My best guess is that Nickelodeon plans on making this All-Star Brawl franchise as big and extensive as possible, which, given their plethora of iconic shows, isn't a far-fetched goal at all. By this time next year or next next year, we might be seeing a Nickelodeon All-Star Brawl 2.
Still, Nickelodeon All-Star Brawl remains a fun game, even if there really isn't much here once the novelty of watching your favorite childhood cartoon characters fight fades off. If this game wants to compete against its big brother Super Smash Bros., it's going to have to do a lot more than give us the gimmick of cartoon characters fighting. Sure, the Super Smash Bros. series also had the gimmick of iconic video game characters fighting, but more than that, it was a well-designed challenging fighting game. If you knew none of the characters, you would still have a blast playing it.
Nickelodeon All-Star Brawl, however, is a good game that unfortunately could be much much better. While non Nickelodeon fans could have fun here, it's hard to see them ever wanting to return to the game after. But let's be real here — the only people interested in this game are the ones who can instantly recognize a Spongebob quote from its golden seasons. In that regard, Nickelodeon All-Star Brawl does exactly what it needs to do — provide a fun nostalgic experience for the gamers of the Nickelodeon generation.
Catch Ted Lasso the Emmy Award Winning Comedy Series on Apple TV+
Rating: *****/ *****
The multi award–winning comedy series airing on Apple TV+ is one of my favorite shows.  Ted Lasso starring Jason Sudeikis is about a fun good-natured American football coached hired by a British soccer club (AFC Richmond in London) to become their new coach.  In spite of the fact that Ted has no experience or knowledge about British football/soccer, his positive demeanor and charm helps him overcome the animosity of the team's players, staff and fans.  Eventually Ted wins over the team and the locals as they fight for position in the English Premier League.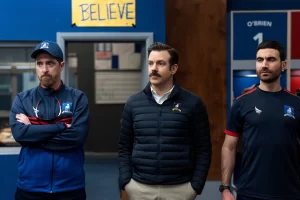 The show won the 2021 Primetime Emmy Award for Outstanding Comedy Series and 7 Emmy Awards in its 2 seasons and Season 3 is just around the corner.  You can catch Seasons 1 & 2 of Ted Lasso on Apple TV+