Magic Touch: Healing Power of Efficascent Oil
The inception of the country's most trusted body relief home remedy is rooted right here in Cebu.
The Philippines' number one liniment oil has journeyed through 50 years, from a humble alternative herbal remedy that has gradually evolved into a trusted household name. A signature product of Cebu-grown company International Pharmaceuticals, Inc. (IPI), the success story of this wonder oil is proof that sometimes innovation can lead us back to finding value in the most basic functions we oftentimes take for granted, like our senses. In this case it's the sense of touch—Efficascent Oil's significant other and without which the liniment couldn't have reached its full efficacy.
The inception of the country's most trusted body relief home remedy is rooted right here in Cebu.
During the 1950's the general public heavily relied and sought out manghihilot or native masseurs since health care fees and prescribed medicine were significantly beyond their spending capacity. The family of Castillo and Wong in Cebu was determined to propagate their credence in the importance of health and wellness through alternative medicine and came up with a liniment oil that would rival the bitter-smelling concoctions made from the extracts of exotic plants. A new, more pleasant-smelling liniment, with the addition of soothing eucalyptus oil, was produced. It was consistently potent and ensured efficacy with every drop. Efficascent Oil was born, a liniment formulated for fast relief of a myriad muscular pains like rheumatism, lumbago, arthritis, headache, gas pains, insect bites, minor bruises, and sprains.
For more than half a century, Efficascent Oil has always been a part of Filipino household, not just for its health benefits but above all, for the power of "touch." Recent studies approved that the benefits of touch to a person's health are unparalleled. Efficascent has consequently endured all odds in scientific and therapeutic justifications to bring about the strong healing image it has today.
The popularity of the Efficascent Oil touch can be accredited to the highly stressful conditions of contemporary living and a variety of harmful side effects of purported medicines today. Because of these factors, people are now progressively looking for holistic and natural health care methods for their ailing physical conditions. It is in this context that Efficascent Oil Massage Therapy has emerged as one of the mainly acknowledged forms of family health activity of our times. With the campaign, "Haplos, Haplos, Ayos!" Efficascent educates the masses with the notable benefits of touch therapy, offering complimentary massages, and giving away training and Efficascent Oil products to massage therapists.
A Cebuano brand that is number one in the country and is true to its mission of giving touch relief to every Filipino family, the products of Efficascent Oil are trusted by generations, tested through time.
LONDON IN FULL BLOOM: An Exclusive Look at the recent Chelsea Flower Show
The Chelsea Flower Show in London, one of the most prestigious horticultural events in the world, returned in full glory in May 2023, captivating visitors with its stunning displays and landscape designs. Held annually on the grounds of the Royal Hospital Chelsea in London, this year's show proved to be a true feast for the senses, showcasing an array of breathtaking gardens, vibrant floral arrangements, and innovative landscaping. The 3-day event showcased 36 outdoor gardens, including four balcony gardens for small spaces. Inside the giant pavilion, blooms compete with each other, exotic flowers, roses, and many more.
The 2023 Chelsea Flower Show embraced a Nature's Harmony theme, with a strong focus on sustainability and mental health. The show's organizers emphasized the importance of sustainable gardening practices and biodiversity conservation, inspiring attendees to create beautiful outdoor spaces while preserving and protecting the environment.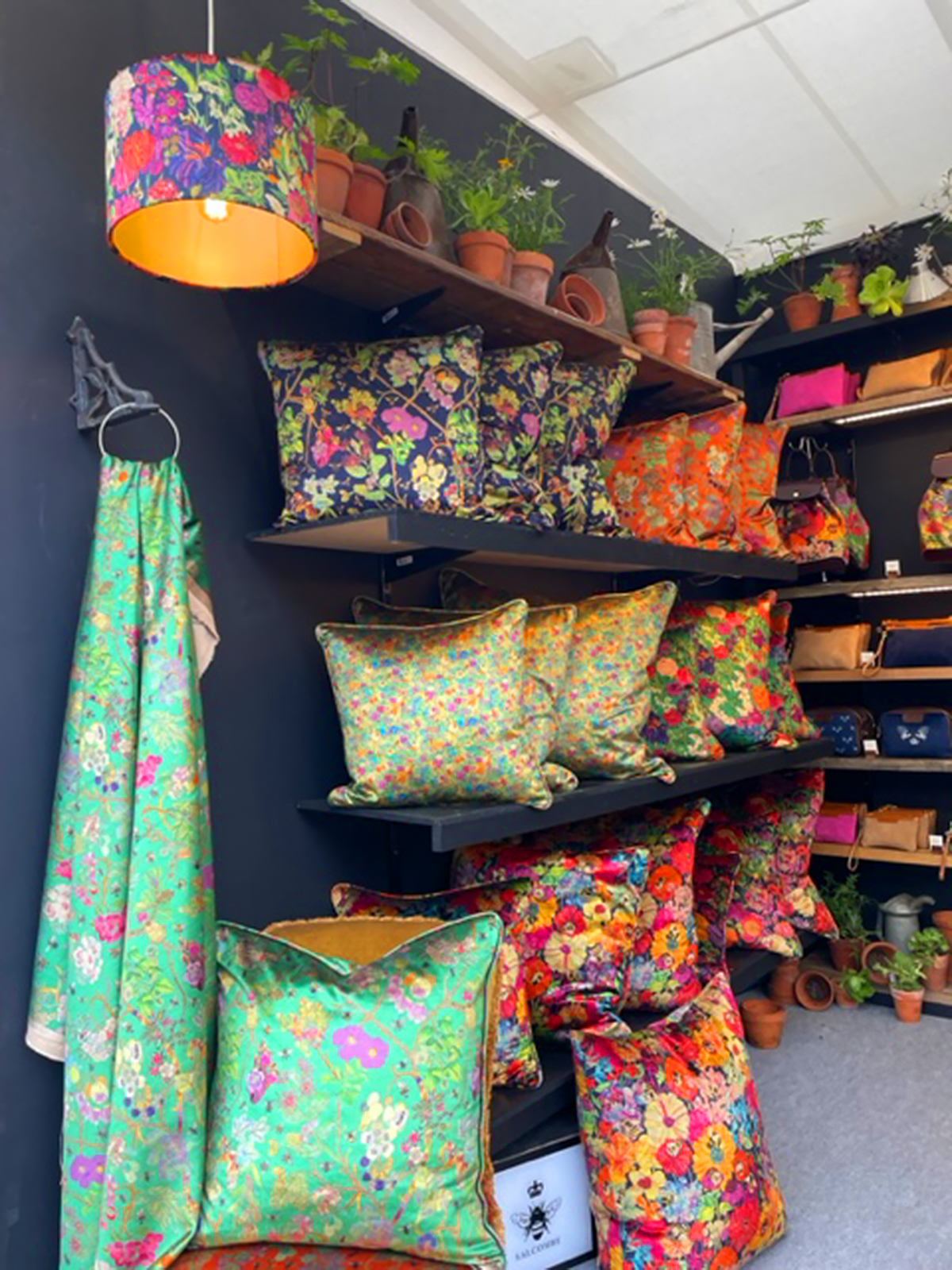 What's Cebu got to do with the Chelsea Flower Show in London? One person. James Doran Webb (https://www.jamesdoranwebb.co.uk), an Englishman working with driftwood, has been displaying his artworks for several years. James collects cast-off driftwood and shapes them into beautiful animal shapes that find places in some of the most iconic gardens. Leaping horses, owls, reindeer, and the occasional dragon, James Webb's creations are avidly collected by landscapers to add accent to gardens in all sizes, using cast-off wood, fitting perfectly with the sustainable element—something Mr. Webb has done quite well for the last decade.
***
The Philippine International Flower Festival will be held at the PICC in Manila from January 14 to 18, 2024. Watch out for more info from our website!