Jun Escario's Beach House is to Die For!
Jun Escario and Simon Miles' Bohol retreat is a tropical enclave with stylish design elements that exemplify its owners' design sensibilities.
When Australian interior designer Simon Miles viewed the impulsive purchase of his partner, fashion designer Jun Escario, for the first time, he knew right away it would be an "all or nothing" proposition for them. The humble bungalow on Panglao's Alona Beach had little going for it except its location. "We decided that our options were to either keep the house as it was and rent it out, or commit to a total renovation and extension."
In the end, though, the location justified the effort—having a home in a quiet and secure cul de sac just a five minute walk away from Alona Beach was hard to resist. "Now that it's done, we are glad that we decided to renovate," says Simon. "All our neighbors are foreigners. It's very multi-cultural and fun."
The renovation involved the total gutting of the interior, until all that remained was the roof supported on concrete columns. The rear of the house was extended to create a large master bedroom with an en-suite bathroom, while the rest of the house was reinvented with full height sliding glass doors installed to open the house to the garden.
The objective was to create space that allowed the inside to flow seamlessly into the outside, which gives the house a versatile look that can suit any occasion. The living room can be completely opened to the large covered terrace and swimming pool for big parties, or closed for more intimate gatherings.
The color palette is in restful shades of taupe, beige and steel blue, inspired by artwork by American artist Mi Fong, which Jun purchased in New York. These gentle colors are offset by the bold tones of deep fuchsia, teal and charcoal seen beyond the glass.
A large caterer-style kitchen opens directly to the terrace via bi-fold windows, making for easy serving of food and drinks. The L-shaped infinity lap pool runs beside the house, providing a mesmerizing vista.
"This was always intended to be a party house," comments Jun.
The new master bedroom is integrated into the living space, until you slide a concealed floor-to-ceiling door closed. Then, the room becomes a private retreat complete with a sandy beach courtyard and an outdoor shower.
Unashamedly devoid of any superfluous objects, the minimalist master bedroom is Zen-inspired. Shoji screens slide to conceal closet space. Electrically operated window blinds disappear into ceiling recesses at the touch of a button. "It is very restful to sit in bed at night and watch the water of the pool shimmering," Jun shares.
Simon recently acquired the next door neighbor's home in order to expand their property—the house is currently being converted into a separate guest house so that friends can come and stay, while enjoying some privacy.
From its humble origins to reborn chic, this house reflects two talented designers' styles coming together. Jun and Simon's beach getaway is proving to be a wonderful escape form the hustle and bustle of busy Cebu City.
Photography by Artem Levy
Trendy Renovation Ideas for the Home or Condo. Part 4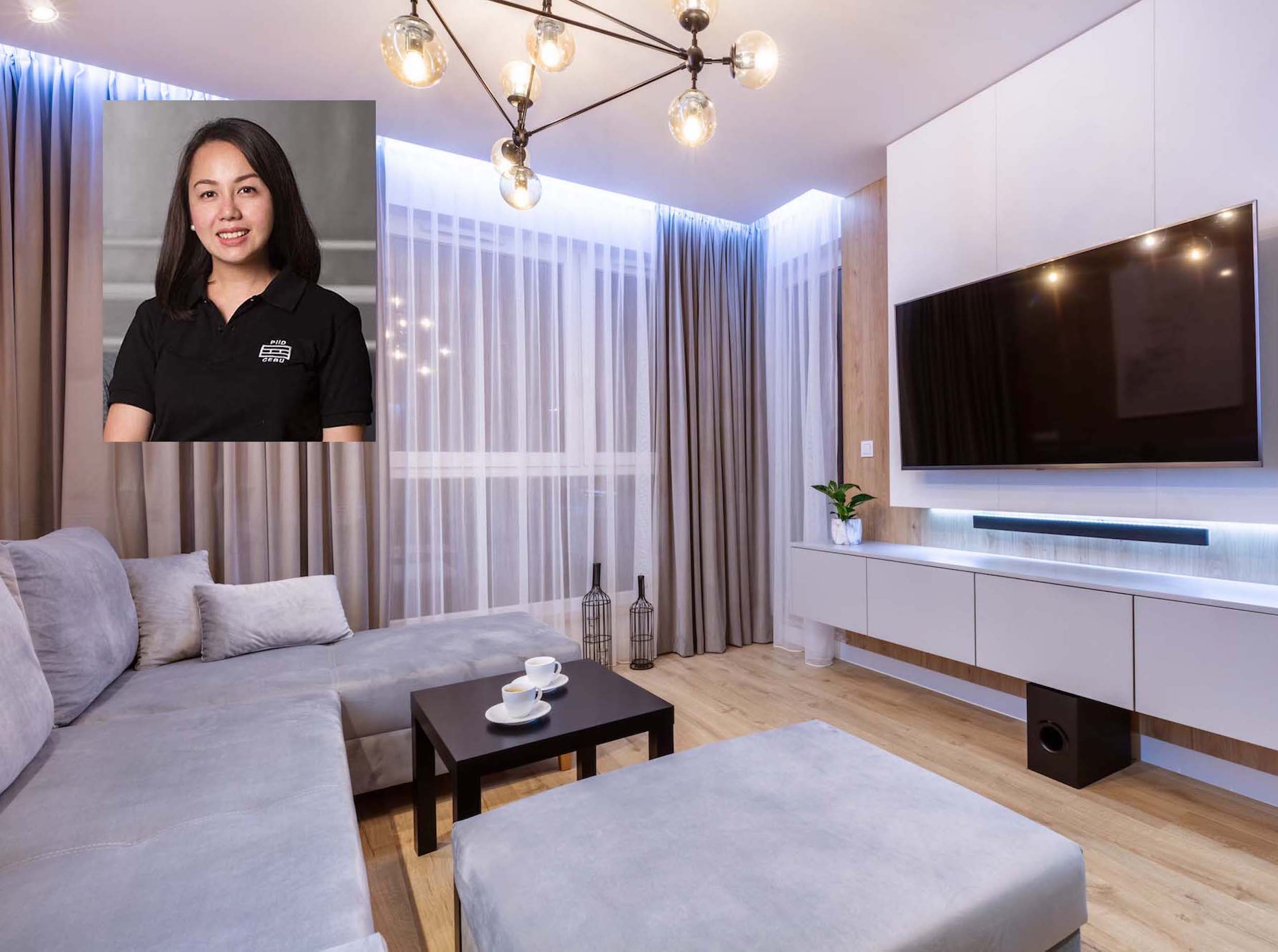 by Christa M. Cañizares IDr.
Part 4:  Upgrade your Choices
A.  Create different moods with lighting. The use of warm colored indirect lighting such as lamps, colored LED back lights, or even string lights can create a cozy and relaxing vibe after a day's work.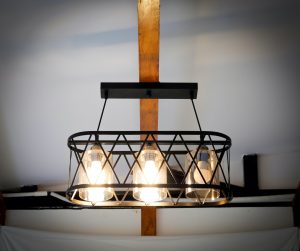 B.)  Convert to smart home systems. From door locks, CCTV cameras, you'll also be able to control and turn on lights, appliances even if you're away from home. All you need is a wifi connection and the applications on your mobile phone.
C.) Hire a professional interior designer. We always get an impression that hiring a professional would be expensive, but they actually help you make the best choices and save you from making bad purchases.
Trendy Renovation Ideas for the Home or Condo. Part 3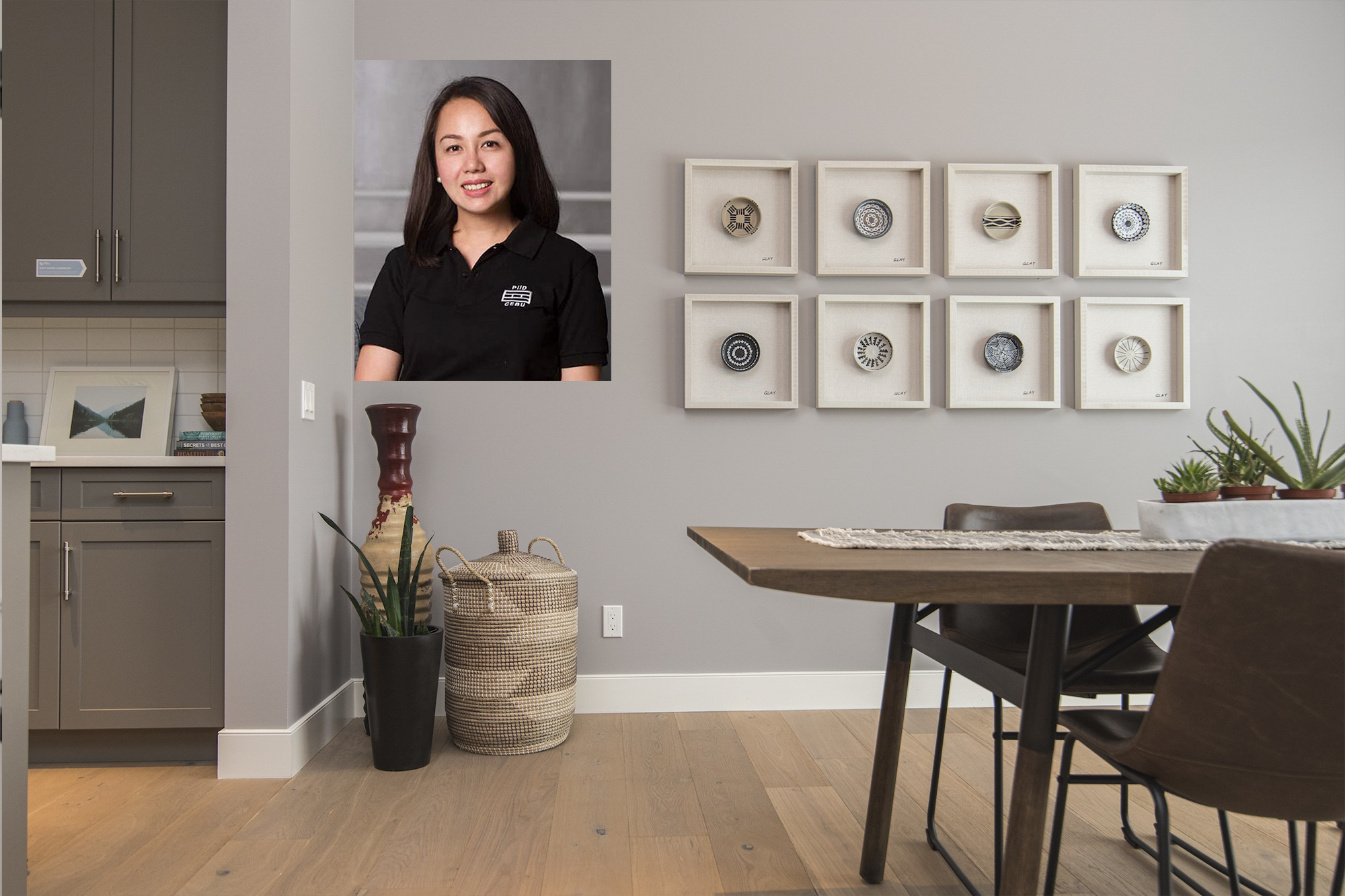 by Christa M. Cañizares IDr.
Part 3: Maximize Impact of Small Spaces
A.)  Storage spaces. You can go with concealed storage systems such as built-in cabinets on walls, under the bed or seating. Keep the items that you use often more reachable than the occasional ones. Choose what works best for your space and for your convenience.
B.)  Showcase your collection of interesting conversation pieces, like items you acquire from past travels, an artwork, an heirloom, coffee table books or a collector's item. Make sure to save a special place for them in your home.
C.)  Move things around to attract renewed energy into your space. May it be moving a sofa to the adjacent wall, creating a dining nook near a window, shuffling your accessories on to a different shelf? Little efforts go a long way.
Trendy Renovation Ideas for the Home or Condo. Part 2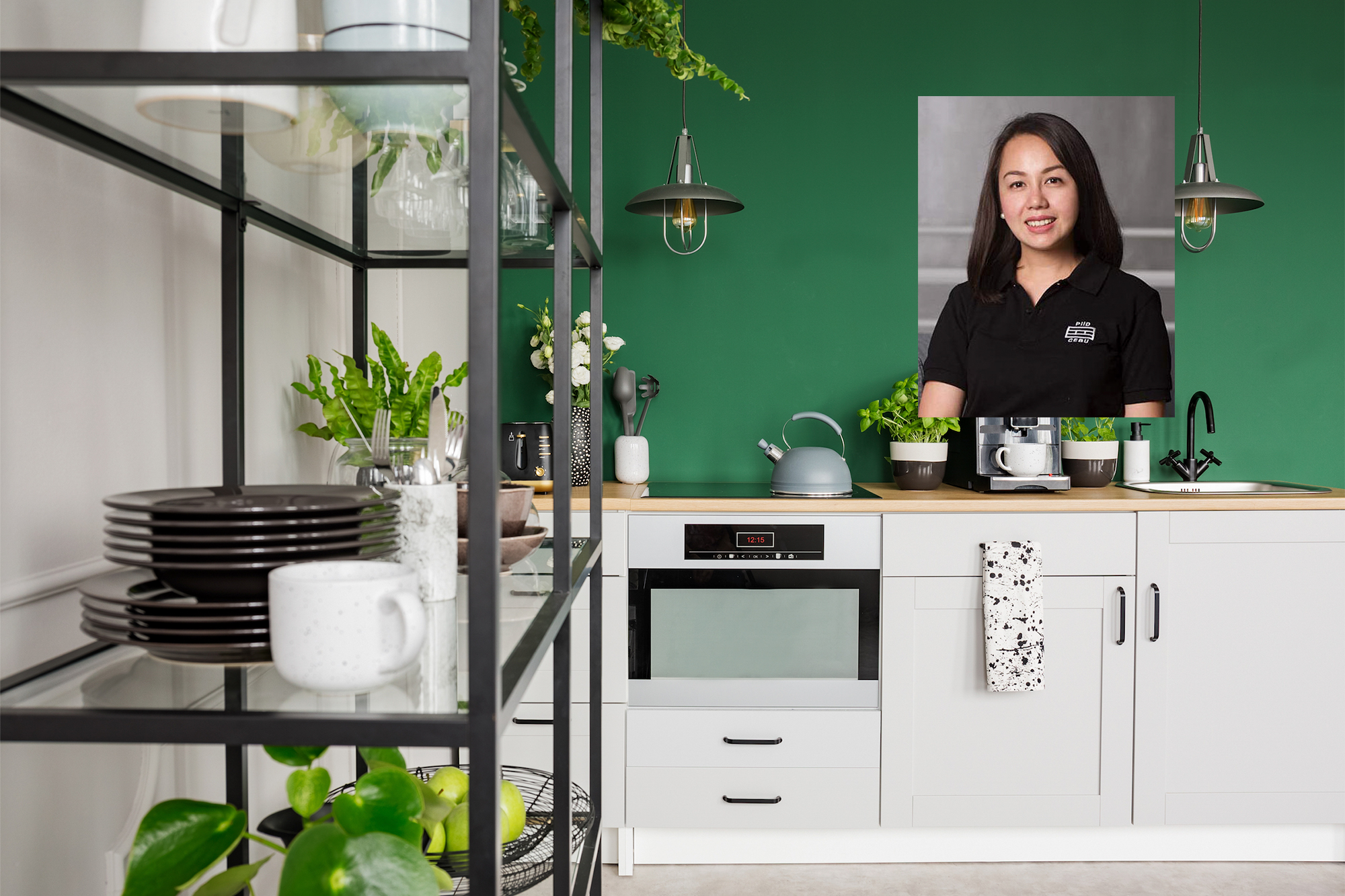 by Christa M. Cañizares IDr.
Part 2:  Create Visual Interest
A.)  Update your space with a fresh coat of paint. Some would love the white / minimalist theme, but one must also not be afraid to make a bold statement and have an accent wall, or even a wall mural.
B.)  Mix materials and textures to create depth and contrast. Wallpaper is an amazing decorative material that you can use for an instant upgrade. Another inexpensive approach is to use patterns and texture on soft furnishings such as curtains, pillows and sheets.
C.)  Setting up a coffee station, bar carts, vinyl corner, or workstation seems to be a trend to the young professionals nowadays.  Add functional pieces that serve as décor at the same time.