House Tour: A Traditional Eclectic Home in Cebu
Interior designer Hannah Lim brings character into a family home with accessories that play on colors, patterns and textures.
While a neutral palette can be anything but boring, it can sometimes shy away from more artistic adventures—at least, in the case of this house, this was the challenge faced by interior designer Hannah Lim. When presented with a contemporary family residence in one of the city's subdivisions, Hannah employed bright colors and artwork to give it a warm and homey atmosphere, without going over the top.
The homeowner had approached Hannah after purchasing the house, explaining that they wanted touches of femininity as the house had more of a masculine feel. "He just found it a little bare," Hannah added. "Basically, our scope of work was really accessorizing it."
The hardwood façade painted white opens up to a two-storey living room, where a white couch topped with a mix of patterned and solid pillows is the focal point.
Wooden blinds extend throughout the room as an elegant way to bring light, at the same time maintaining privacy, while understated décor hang from strategic spots on the wall.
"My inspiration was the house itself," Hannah says of how she put everything together. "A lot of the pieces they already had—the coffee table, dinner table, area rug. The couch is also an old one but we had these white slipcovers made to give it a new look." The homeowner knew he wanted to put in more accessories but just didn't know how to put them all together.
Hannah did just this by bringing in small pieces that brought character to the space. Geometric candleholders and a vintage chess set adorn a wood-topped table, while a pair of ottomans sits next to a fur rug. "Besides the ones the family already owned, we got a few accent pieces from Rustan's, H&M and Crate & Barrel," Hannah explains.
Adjacent to the living room is the dining area where the large wooden table is topped with a table runner with Aztec-patterned accents. "If you look, it actually matches the throw pillows in the living room," Hannah points out, explaining that she had these pieces custom-made for the residence. The candles sitting on minimalist holders echo the orange hue.
The kitchen is clean and modern, with one wall decorated by mandala-like hangings and framed prints. "The owners had originally wanted a TV there," Hannah recalls, continuing that when they'd decided against it, she had to find pieces that worked against the white wall, and it did—the pieces complement the kitchen's contemporary look of sleek cabinetry and appliances.
Hardwood stairs lead up to the bedrooms and cozy study area upstairs. This time, a different color scheme welcomes you—the cool shade of blue. "It's because his favorite color is blue," Hannah explains, and admits this was her favorite room in the house. The daybed is tucked into a niche beside the window, and flanked by the stone-topped work area. As Hannah later explains, a lot of little details tie the look together—she'd used different shades of blue and patterns in the pillows decorating the daybed, while the corkboard and valances are cut from the same fabric. The stripes of the valances are echoed by the area rug, although this time in opposing tones.
Despite the minimal approach to accessorizing that Hannah took, her attention to even the smallest design elements come together to create something that is more than the sum of its parts. The play on texture and color palettes makes the home's dominant neutral tones far from bland, and gives the family home a relaxed but sophisticated aesthetic.
Photography by Oliver Echevarria
Trendy Renovation Ideas for the Home or Condo. Part 4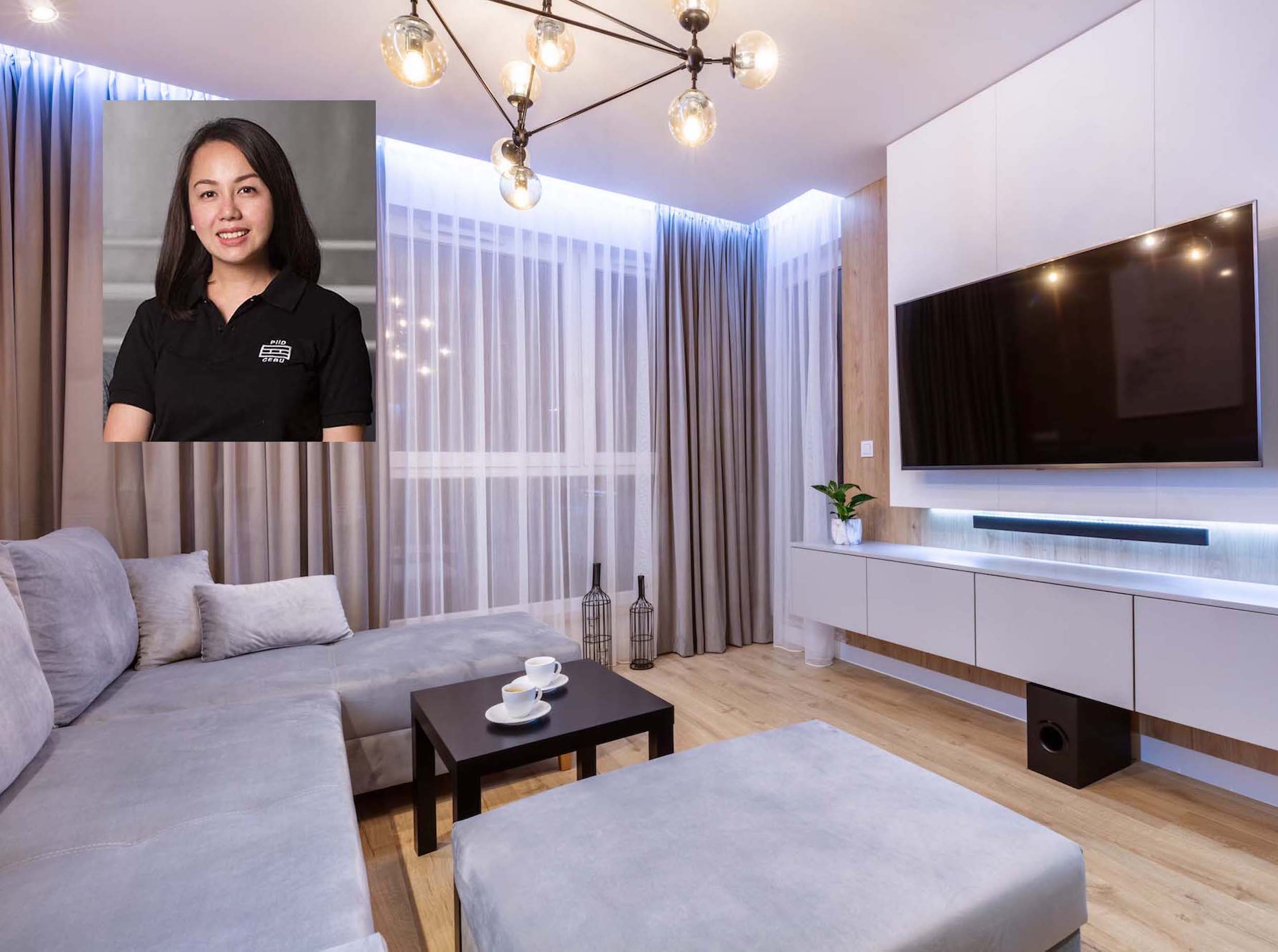 by Christa M. Cañizares IDr.
Part 4:  Upgrade your Choices
A.  Create different moods with lighting. The use of warm colored indirect lighting such as lamps, colored LED back lights, or even string lights can create a cozy and relaxing vibe after a day's work.
B.)  Convert to smart home systems. From door locks, CCTV cameras, you'll also be able to control and turn on lights, appliances even if you're away from home. All you need is a wifi connection and the applications on your mobile phone.
C.) Hire a professional interior designer. We always get an impression that hiring a professional would be expensive, but they actually help you make the best choices and save you from making bad purchases.
Trendy Renovation Ideas for the Home or Condo. Part 3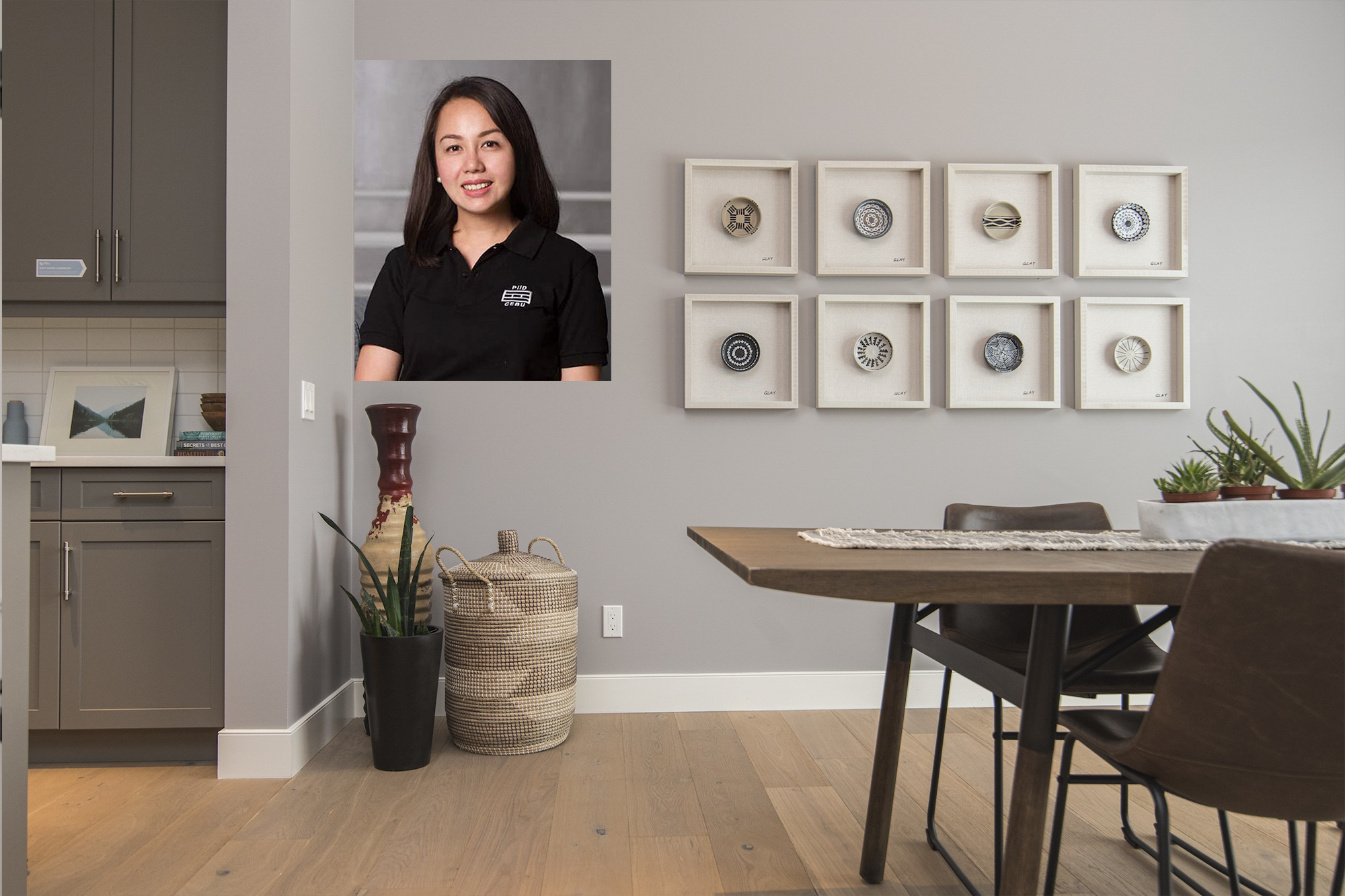 by Christa M. Cañizares IDr.
Part 3: Maximize Impact of Small Spaces
A.)  Storage spaces. You can go with concealed storage systems such as built-in cabinets on walls, under the bed or seating. Keep the items that you use often more reachable than the occasional ones. Choose what works best for your space and for your convenience.
B.)  Showcase your collection of interesting conversation pieces, like items you acquire from past travels, an artwork, an heirloom, coffee table books or a collector's item. Make sure to save a special place for them in your home.
C.)  Move things around to attract renewed energy into your space. May it be moving a sofa to the adjacent wall, creating a dining nook near a window, shuffling your accessories on to a different shelf? Little efforts go a long way.
Trendy Renovation Ideas for the Home or Condo. Part 2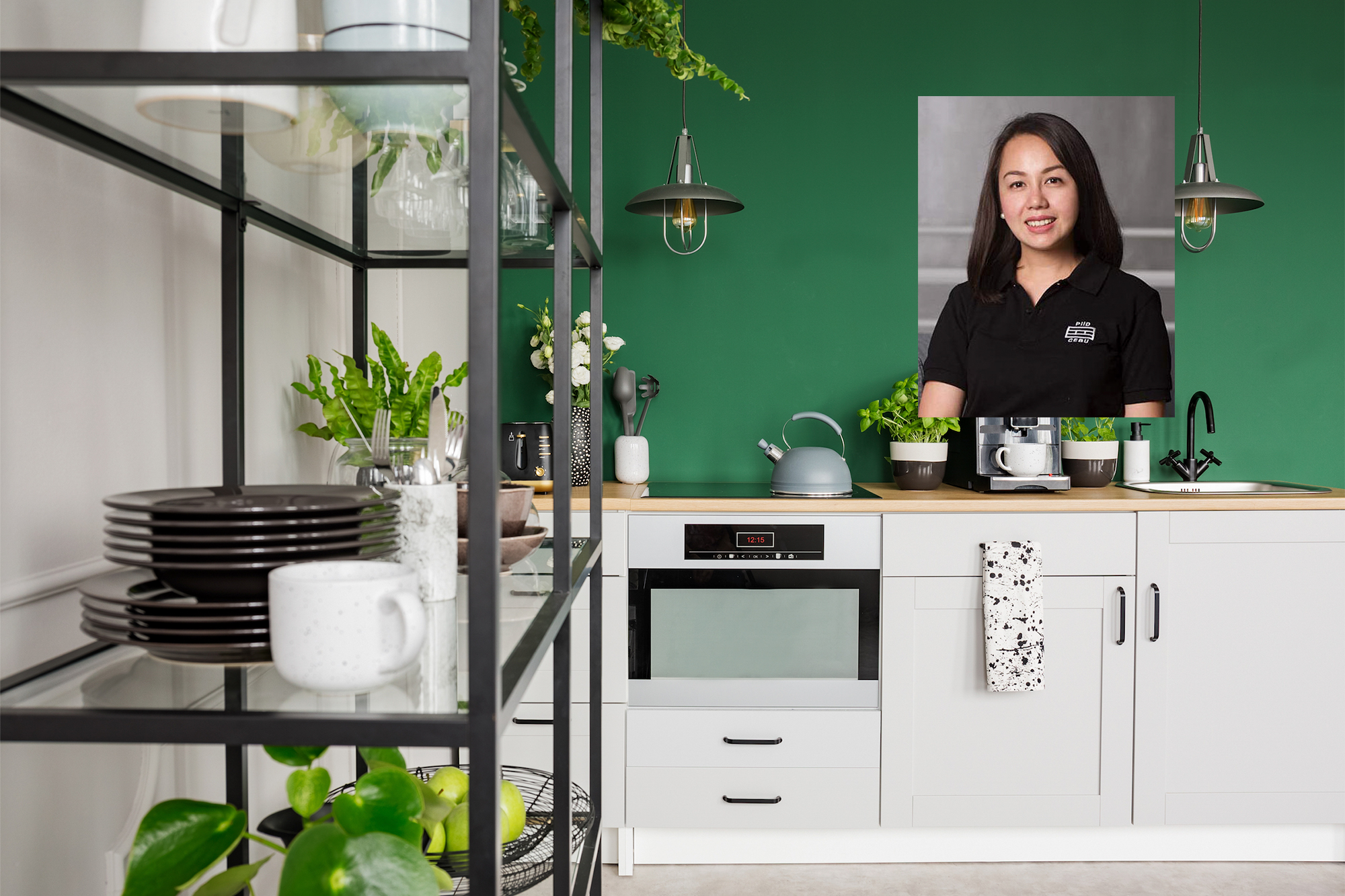 by Christa M. Cañizares IDr.
Part 2:  Create Visual Interest
A.)  Update your space with a fresh coat of paint. Some would love the white / minimalist theme, but one must also not be afraid to make a bold statement and have an accent wall, or even a wall mural.
B.)  Mix materials and textures to create depth and contrast. Wallpaper is an amazing decorative material that you can use for an instant upgrade. Another inexpensive approach is to use patterns and texture on soft furnishings such as curtains, pillows and sheets.
C.)  Setting up a coffee station, bar carts, vinyl corner, or workstation seems to be a trend to the young professionals nowadays.  Add functional pieces that serve as décor at the same time.