In Praise of the Metrosexual Man
I'll say it I love a Metrosexual man. I know many females who will cringe and think that Metrosexual is equivalent to Homosexual but these are of course women who have been living under a rock. Metrosexual is a "heterosexual usually urban male who pays much attention to his personal appearance and cultivates an upscale lifestyle."
I'll say it I love a Metrosexual man. I know many females who will cringe and think that Metrosexual is equivalent to Homosexual but these are of course women who have been living under a rock.  Metrosexual is a "heterosexual usually urban male who pays much attention to his personal appearance and cultivates an upscale lifestyle."
Who wants a man who still reminds us of Darwin's theory of Evolution.  I believe there is no reason to be dating a caveman with chest hair to rival a grizzly bear.  Men; wax or laser it off this is the 21st century.  If we do a brazilian you need to suffer for beauty too.
I like a man who isn't ashamed to wear pink, who smells good, goes to a stylist not a barber, wears designer jeans and has great shoes. And knows what clay and hair wax is. That is super sexy. He goes for facials, has great skin, no one wants to be dating a pockmarked, pimply man, those teenage years are over.  Great skin is in.
Think David Beckham, the poster boy the Metrosexual movement. He embodies metrosexuality from his hairstyles to his fashion sense not to mention the rippled physique. Then there are the models who grace the pages of GQ and the runways.
It is but only fair that we of the perfumed and powdered set, who care about our appearance (I speak for myself and a few friends) appreciate a man who knows what a Loubatin and a Goyard is. You can only reap the benefits from this. He will know what to get you.
Think about this when you enter a room with that hot, metrosexual on your arm, perfectly groomed, smelling yummy in envy of the other ladies whose dates may be retrosexuals (read: men who spend as little time and money possible on their appearance, the complete opposite of the eye candy you just walked in with). Who do you think is the luckier one?
–JT
LONDON IN FULL BLOOM: An Exclusive Look at the recent Chelsea Flower Show
The Chelsea Flower Show in London, one of the most prestigious horticultural events in the world, returned in full glory in May 2023, captivating visitors with its stunning displays and landscape designs. Held annually on the grounds of the Royal Hospital Chelsea in London, this year's show proved to be a true feast for the senses, showcasing an array of breathtaking gardens, vibrant floral arrangements, and innovative landscaping. The 3-day event showcased 36 outdoor gardens, including four balcony gardens for small spaces. Inside the giant pavilion, blooms compete with each other, exotic flowers, roses, and many more.
The 2023 Chelsea Flower Show embraced a Nature's Harmony theme, with a strong focus on sustainability and mental health. The show's organizers emphasized the importance of sustainable gardening practices and biodiversity conservation, inspiring attendees to create beautiful outdoor spaces while preserving and protecting the environment.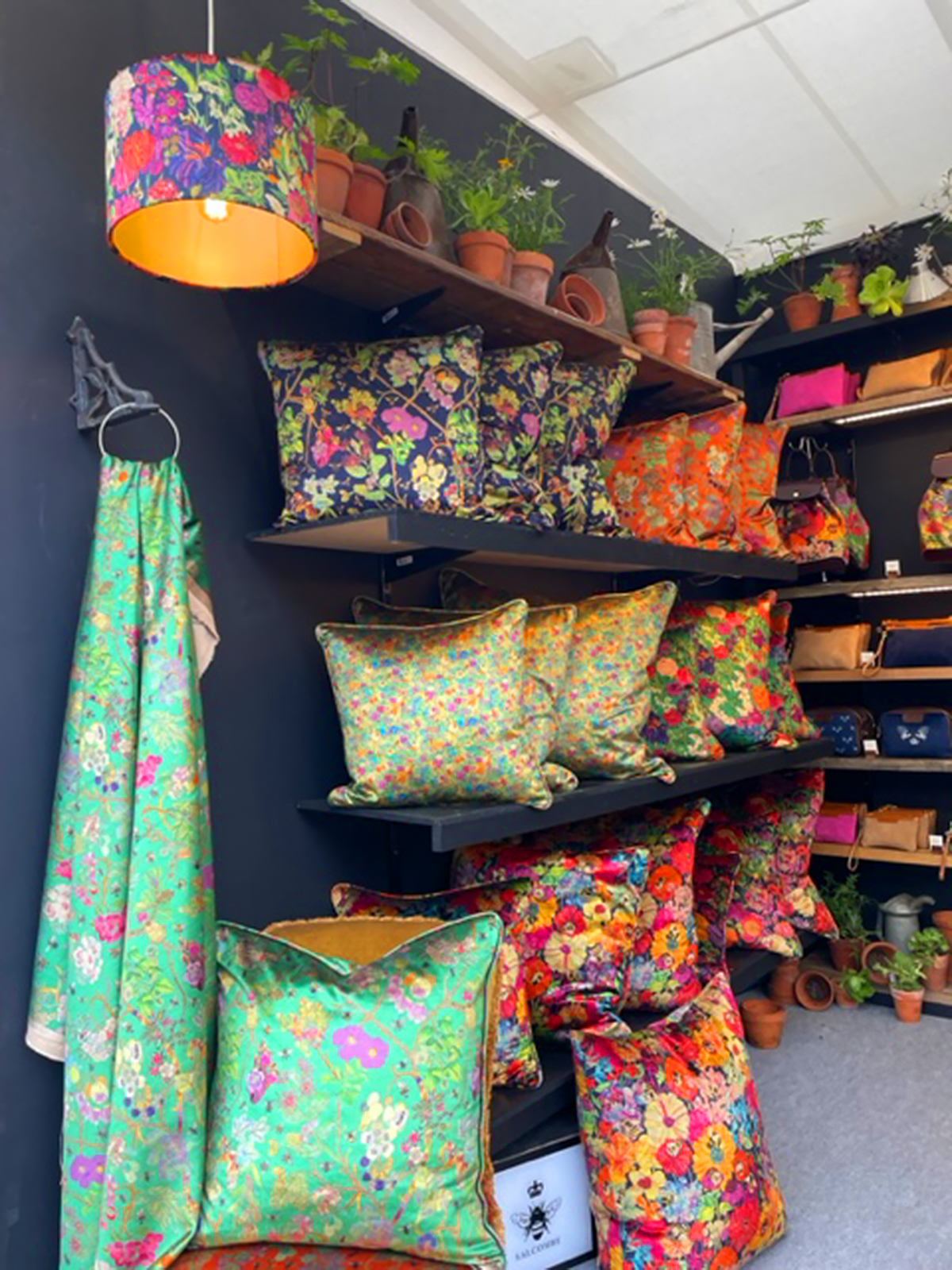 What's Cebu got to do with the Chelsea Flower Show in London? One person. James Doran Webb (https://www.jamesdoranwebb.co.uk), an Englishman working with driftwood, has been displaying his artworks for several years. James collects cast-off driftwood and shapes them into beautiful animal shapes that find places in some of the most iconic gardens. Leaping horses, owls, reindeer, and the occasional dragon, James Webb's creations are avidly collected by landscapers to add accent to gardens in all sizes, using cast-off wood, fitting perfectly with the sustainable element—something Mr. Webb has done quite well for the last decade.
***
The Philippine International Flower Festival will be held at the PICC in Manila from January 14 to 18, 2024. Watch out for more info from our website!