The Modern Girl's Guide to Cats
Although I am an avowed dog lover, I have been known to rescue the occasional feline. Now am speaking of the animal variety but in the modern mature girl's world there exists a whole new vocabulary.
Although I am an avowed dog lover, I have been known to rescue the occasional feline. Now am speaking of the animal variety but in the modern mature girl's world there exists a whole new vocabulary.
Lets start with the obvious the cougar:  The cougar is a sexy older woman, usually in her 40s or 50s, who is tired of the men in her age bracket or older. These men are usually balding, have large guts, are coach potatoes and have as much stamina as a bowling ball.  Meanwhile the cougar has reached her sexual prime and knows what she wants, certainly not the bowling ball.   True blue cougars are classy, dress well, have brains and have usually made it in the corporate world. They are successful in their own rights.  She knows her wine and doesn't drink moonshine. Cougars seek younger men, they don't have to sneak up and attack…they know their younger lovers are eager to have an experienced woman who has no inhibitions and is not clingy. Being a cougar is a positive thing. Think Demi Moore and Ashton Kutcher or  Halle Berry and Gabriel Aubry.  And who can forget Cher who has dated a whole string of younger men including Tom Cruise.
Then there's the puma. The puma is too young to be a cougar but older than the men she wants to date.  Men in her age bracket would prefer to date siliconed bimbos to educated women.  These stripper types (read: bimbos) in platform heels are hoping to be trophy wives where they can indulge in their fondness for plastic surgery.
Next is the bobcat. The bobcat is the baby of the group she is usually in her 20's and dates men at least two years her junior.  So say a woman in her mid twenties dating an eighteen year old.
Lets move on to the mountain lion.  She is similar to a cougar but that is where the similarity ends.  A mountain lion refers to an UN-ATTRACTIVE older woman however she still tries to  hunt younger men and may even succeed if the bars are really dark. Cougars and pumas are sleek and attractive the mountain lion is well unfortunately not.
We end with the sabertooth. She is so old she should be extinct but still attempts the prowl.  Key word here being attempt. . .
–JT
LONDON IN FULL BLOOM: An Exclusive Look at the recent Chelsea Flower Show
The Chelsea Flower Show in London, one of the most prestigious horticultural events in the world, returned in full glory in May 2023, captivating visitors with its stunning displays and landscape designs. Held annually on the grounds of the Royal Hospital Chelsea in London, this year's show proved to be a true feast for the senses, showcasing an array of breathtaking gardens, vibrant floral arrangements, and innovative landscaping. The 3-day event showcased 36 outdoor gardens, including four balcony gardens for small spaces. Inside the giant pavilion, blooms compete with each other, exotic flowers, roses, and many more.
The 2023 Chelsea Flower Show embraced a Nature's Harmony theme, with a strong focus on sustainability and mental health. The show's organizers emphasized the importance of sustainable gardening practices and biodiversity conservation, inspiring attendees to create beautiful outdoor spaces while preserving and protecting the environment.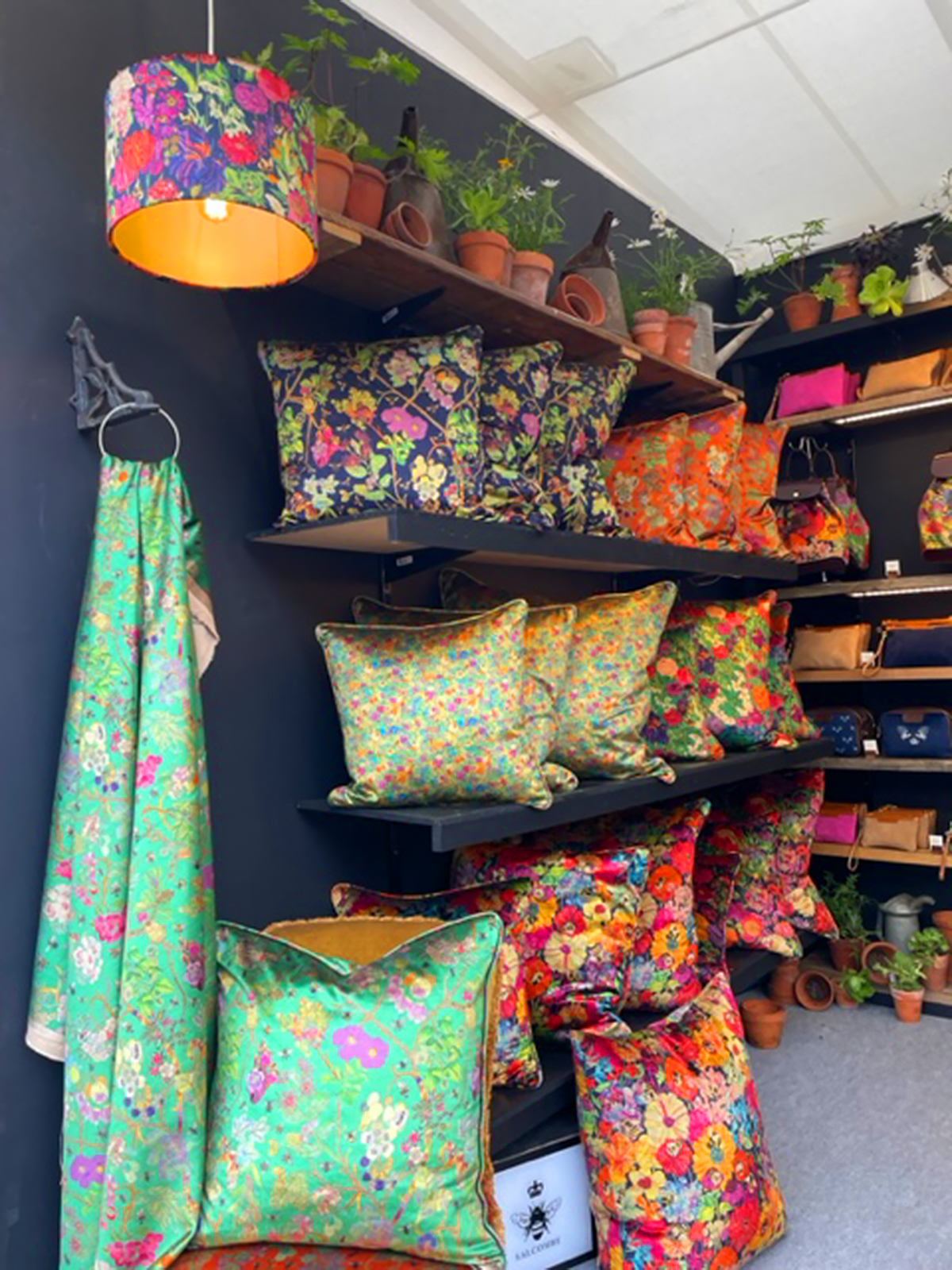 What's Cebu got to do with the Chelsea Flower Show in London? One person. James Doran Webb (https://www.jamesdoranwebb.co.uk), an Englishman working with driftwood, has been displaying his artworks for several years. James collects cast-off driftwood and shapes them into beautiful animal shapes that find places in some of the most iconic gardens. Leaping horses, owls, reindeer, and the occasional dragon, James Webb's creations are avidly collected by landscapers to add accent to gardens in all sizes, using cast-off wood, fitting perfectly with the sustainable element—something Mr. Webb has done quite well for the last decade.
***
The Philippine International Flower Festival will be held at the PICC in Manila from January 14 to 18, 2024. Watch out for more info from our website!