Here's Why All Eyes Are On Designer Victoria Yabut
Choosing Cebuano manufacturers to handcraft her intricate pieces using metals, resin and rattan, designer Victoria Yabut introduces two bag lines that feature a fun character matched with sophistication.
Victoria Yabut smiles graciously as the team gushed over the collection of bags and minaudieres that were unwrapped for the photo shoot (and by team, I really mean just me). "I've always loved bags and fashion," admits Victoria. "Growing up, I used to watch my mom get ready for work and events, and it was just something I grew up around. Rows of bags and belts and shoes and glasses in every shade."
The Manila-based designer had flown to Cebu in preparation for her brand's first launch in the City, which may come as a bit of a surprise considering her pieces are manufactured here. "If I wanted high-end and great craftsmanship, I knew I had to come to Cebu. Cebuanos are known for this," Victoria explains. "I wasn't wrong, because you will see their fine work in every piece that I have."
A strict standard for quality is enforced in the production of each of Victoria's pieces. Every finished bag is inspected, and made from only the finest available materials. Her current collections took ten months to complete, which included finding inspiration in different places. "Ideas just come to me. I am inspired by other people's work, may it be furniture or fabric, weaves, art galleries," she shares. "I start by drawing and, as of late, I have started painting my work on canvas. That way, you have a feel for the colors you want to use when I make it into a bag. I like touches of gold. Gold makes things more dramatic and expensive."
An element of glamour definitely prevails in Victoria's VSY Collection, a sophisticated line that features an array of handcrafted clutches. Playing on color and texture, each piece is a fashion statement of its own—some of my personal favorites include a minaudiere featuring colorful patterns in resin and a black and gold zebra print. The designer's most memorable piece, though, is her very first. "It would have to be the T'nalak clutch," she says, referring to the local fabric from Davao. "It's a strong, powerful design. I was completely happy with how it turned out, and it just gave me the desire to keep coming up with more designs."
But more than being satisfied with its aesthetic, Victoria has a deeper reason for being attached to this specific piece. "It's a tribute to the women weavers of the T'boli tribe. I guess it would be a good representation of single mothers—that life and their children have made them strong. That there is beauty in adversity."
Being a single mother herself, this is a statement that is close to Victoria's heart. "In the back of my mind, it's always my son that I think about. It's leading by example that teaches them the most," she says of the way motherhood inspires her. "He wants to be an architect. Someday, maybe he can join me in designing as well. I would love him to do something to complement his being an architect."
Working with T'nalak also shows off Victoria's other passion—working with local materials. "Being Filipino, you are also part of that story," she explains. "Indigenous materials are my favorite, mostly because you're bringing attention back to the Philippines."
The effort to use local materials also comes to play in Victoria's latest brand Vicsy. The line features a range of woven rattan bags shaped like fruits—the mango one, for example, is painted yellow and is a sunny accessory perfect for our tropical island. "I really wanted to focus on indigenous materials, but in a fun way, with bright colors to draw attention to what we usually bypass. Oftentimes, people take for granted the things they see everyday. I wanted to bring attention back to it in a fun and whimsical way."
Creating, it seems, is an innate part of Victoria's personality. Besides designing bags, she also paints and cooks. In fact, she is a chef by trade, graduating from the California Culinary Academy and Enderun, and had previously launched a baked goods line. Although that might not be completely related to bag design, she feels the principles that she picked up does help her in the process. "In the kitchen, I'm very quick. In my head, I know exactly what to combine. Sometimes I think it's very innate," she muses. "Once you master the basics, you have the confidence to deviate by removing and adding, and just coming out with a completely different dish. So in terms of hard work, I'm prepared. In terms of design, an artist will never run out."
Considering all she does, we had to ask: what is a normal day like for her? "I wake up and have coffee, and check on my two English bulldogs, Marcus and Monty. By that time, my son Diego is already awake so I check on him. I make sure that everything is in order for the day, the menus are planned and my house is OCD-level clean. I then go to mass, and work begins," Victoria narrates, before giving another smile. "I can't call it work, though, because I love what I do. I can get lost in art."
CEBU KALEIDO: A Night of Fashion and Celebration at Crimson Mactan Resort and Spa
Miranda Konstatinidou's beautiful beach wear and jewellery worn by her guests at an intimate beach party at Crimson Resort in Mactan. Konplott is Miranda's luxury fashion accessory brand sold in Europe, worn by fashion icons and celebrities (no, it's not sold locally) while her exclusive beach wear in silk are fabric designed by her, are also sold in high end resorts around the world. Meanwhile, Crimson Resort in Mactan will officially close temporarily for a makeover as most of their beachfront villas were damaged heavily by last December.s super typhoon Odette. Here's to a great reopening of Crimson in a few months. (photography by Steffen Billhardt)
Take a Closer Look at the Stunning Couture Wedding Dresses of The Brides At Triton Fashion Show
photography by Ephraim Basbas
The wedding industry, together with twenty of Cebu's leading as well as emerging fashion designers just made a glorious comeback in one magnificent fashion show, The Brides at Triton last March 12, 2022 at the Triton Grand Ballroom of the only 5-star premier resort & water park in the Philippines, Jpark Island Resort & Waterpark Cebu, in partnership with Danny Villarante, Emi Ayag and Cary Santiago.
Let's take a closer look at the exquisite bridal couture dresses showcased at the fashion show:
How to Manifest Pantone's 2022 Hue "Very Peri" in your Daily Deals as Listed by Fashion Editor Oj Hofer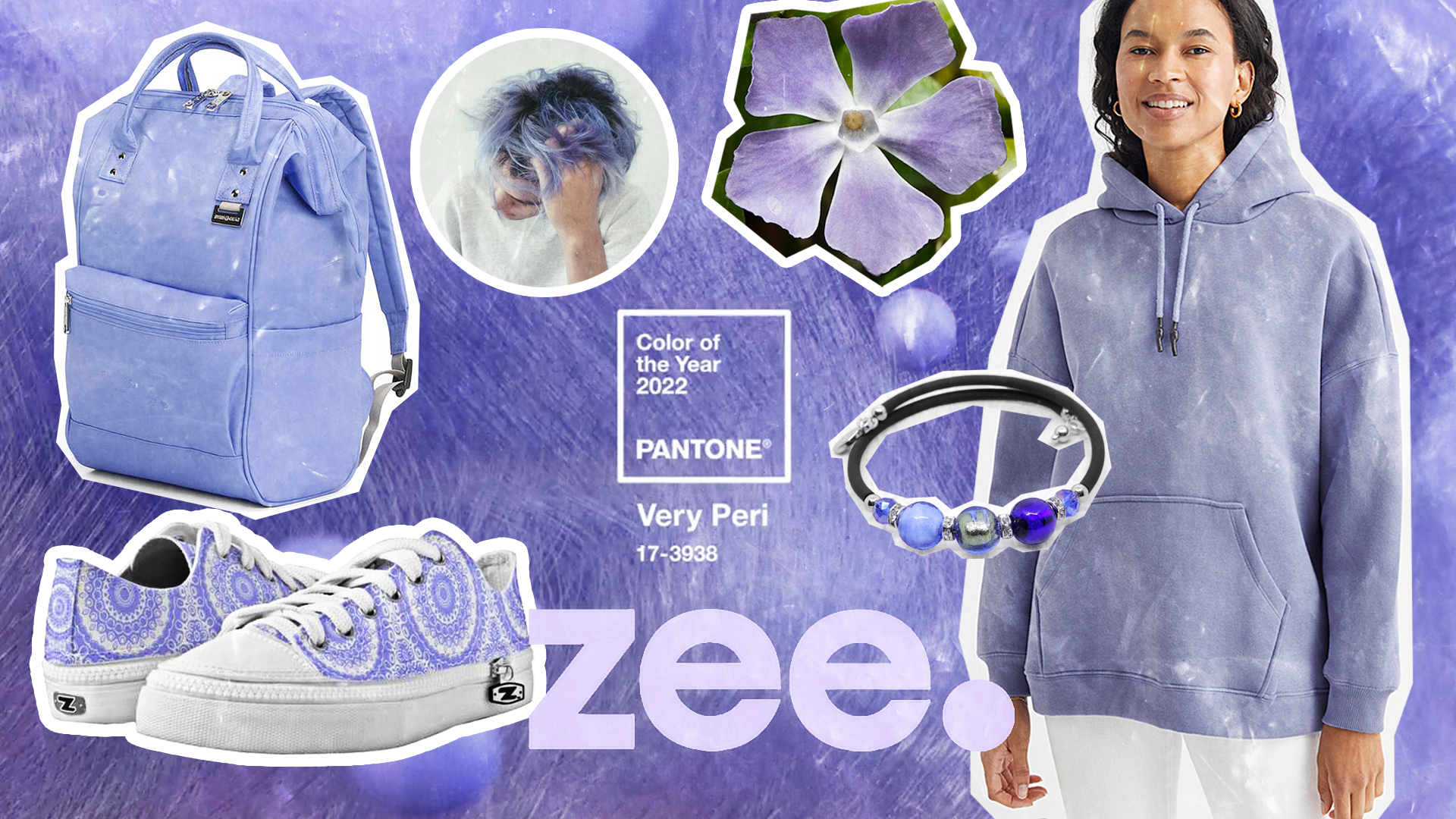 Winkling the Blues Away with Veri Peri
by Oj Hofer
Very Peri Pantone 17-3938 is the color of the year 2022. Pantone's dynamic Periwinkle blue hue with a vivifying red-violet undertone symbolizes "transformative times', displays carefree confidence, and daring curiosity. Its presence in fashion and accessories encourages inventiveness, creativity and optimism. It is the new happy, neutral color and here's how to fashionably manifest it in your daily deals.