Bee Urgello's Closet is as Glamorous as We Thought
Bags, shoes and couture gowns make the closet of this Cebuana Queen Bee a glamorous sight.
The crown is the first thing that caught our eye once we entered Bee Urgello's all-white closet. Sitting on a pillow in one of the most visible spots in the space, it's the diadem that's usually awarded to the lady who wins Queen Philippines, the pageant for alternatives. It's surprising that it's here then, considering Bee had won the title back in 2011. "Mommy Cary," she says, referring to revered designer and Queen organizer Cary Santiago, "told me that I can keep it here, because I'm the Queen that's most active in events."
Of course, it's not like Bee needs a crown to stand out. Whenever she makes an appearance, she does so in carefully thought-out ensembles that make the most of her enviable height and svelte figure—and the various Best Dressed awards certainly reinforce her sense of style.
"Dressing up makes me happy, and it completes me," Bee shares as she shows us the different outfits she had planned out for the shoot—namely a body-conscious red dress, and a black and white combination that she felt played up her proportions. As we go through the rest of the clothes, she told us to concentrate on the racks that stood by the closet door. "Those are the ones that I haven't worn yet," she explains.
The items that fell under that category actually took up two racks, filled from end to end with pieces from brands like H&M and Zara, as well as creations from local designers. "I always say that shopping is better than sex. A dress or shoes will never hurt or leave you like a man does," she says with a laugh.
The collection shows off different sides to Bee's style—from the trendy see-through sheaths with floral embroidery, to the more classic looks of jersey jumpsuits and black dresses. Then there's her collection of evening gowns, with figure-hugging silhouettes and intricate detailing, that she wears for her official appearances. A yellow dress with cut-out details from Cary Santiago and a blue one with a bejeweled neckline from Harvey Cenit hang at the end of one rack. "Those are really new. The one from Harvey Cenit I'd just picked up," Bee explains. "I can't wait to wear them!"
But it's not just about clothes—with its white walls and cabinetry, Bee's closet has various areas to display the other part of her collection: her shoes and bags. "They're my babies," Bee jokes as she shows us her Chanel bags, which occupy their own shelf on one end of the room. Next to it, a wooden shelf houses her designer shoes, organized by brand for easier dressing.
Drawers on one side are filled with various accessories, and Bee laughs as we move to open another cabinet. "Don't! Those are my pang-balay," she exclaims. "Not stylish at all."
The First Philippine Terno Gala at the Waterfront
On March 10, 2023, important guests and personalities entered the halls of Waterfront Cebu City Hotel & Casino to attend the first Philippine Terno Gala in Cebu brought to you by Cary Santiago.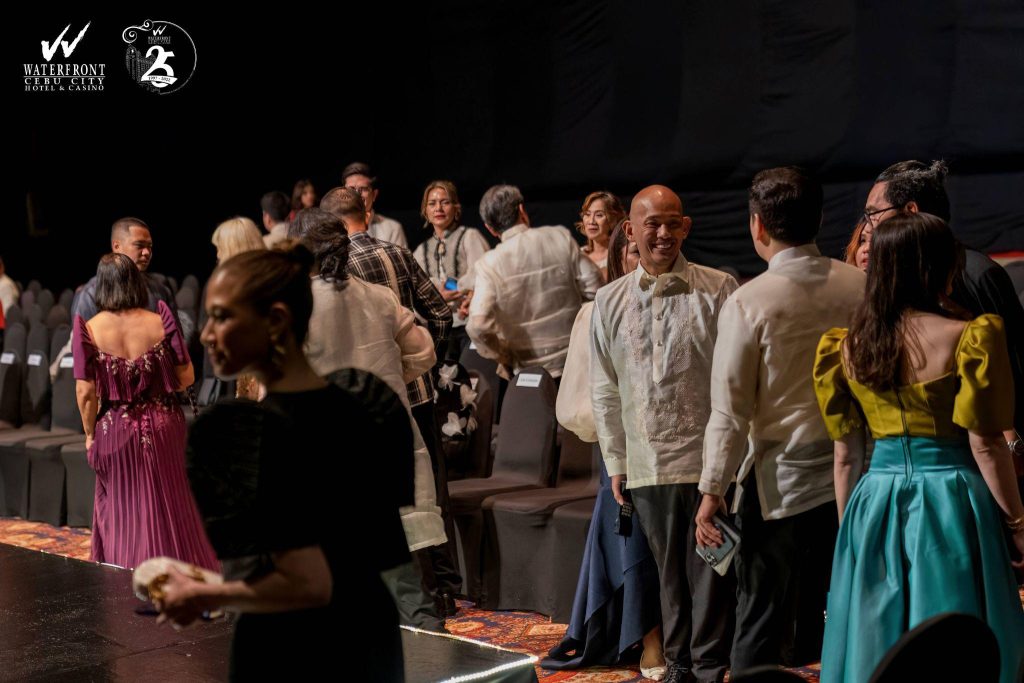 The Philippine Terno Gala's fashion show showcased couture pieces by world class Filipino designers: Rajo Laurel, Mark Bumgarner, Philip Rodriguez, and Cary Santiago.
The event started with Philip Rodriguez' daring designs that left the crowd with the need to see more.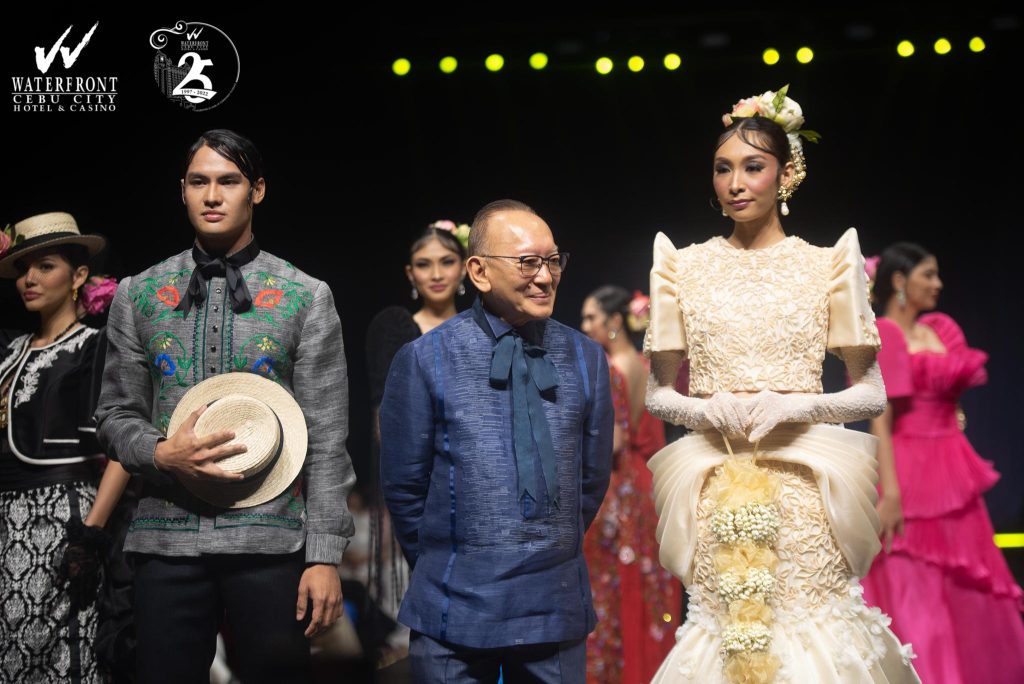 Followed by Rajo Laurel's contemporary pieces, keeping the ongoing gasps and cheers by the crowd alive to fill the ballroom's ambiance.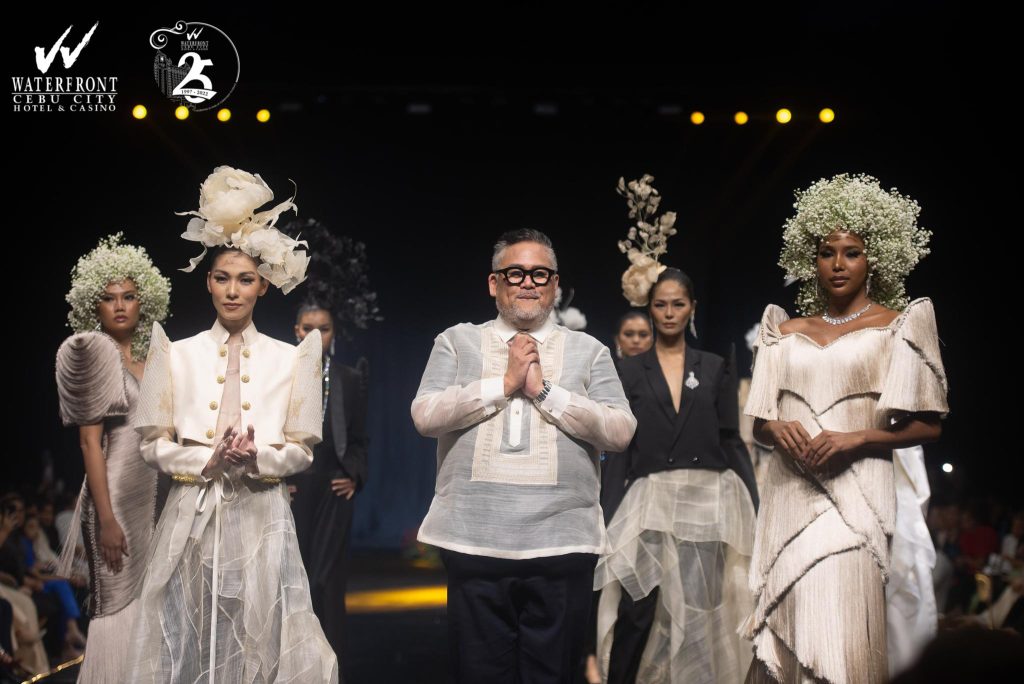 Next to grace the crowd is Mark Bumgarner's elegant designs had everyone raising their cameras to capture the admirable pieces.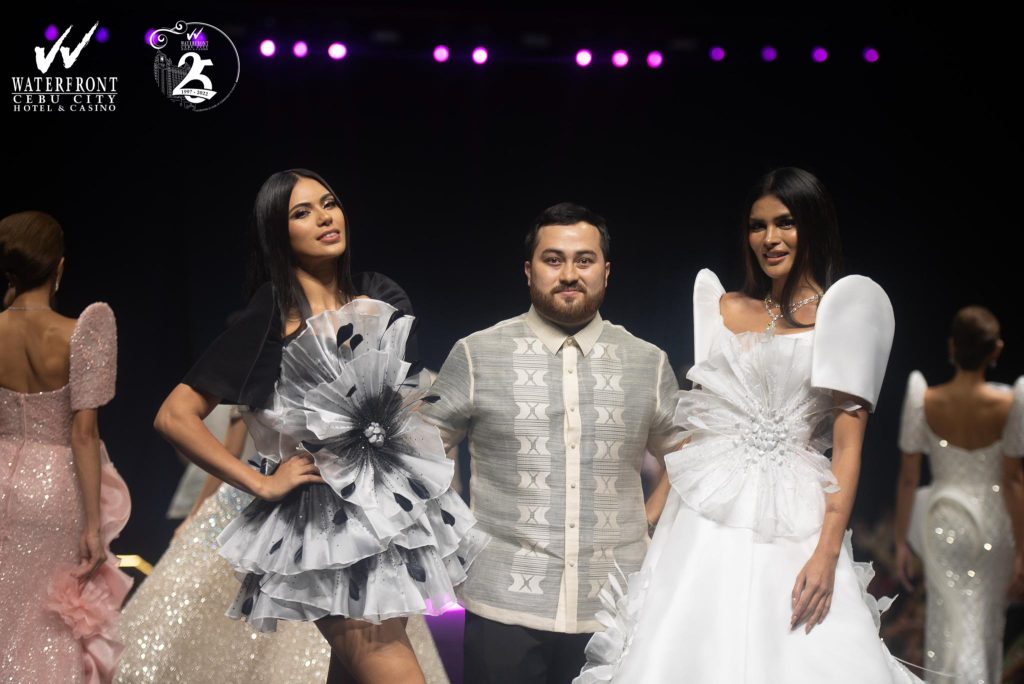 To end the fashion show, Cary Santiago left a statement as the runway welcomed stunning designs leaving the crowd in awe.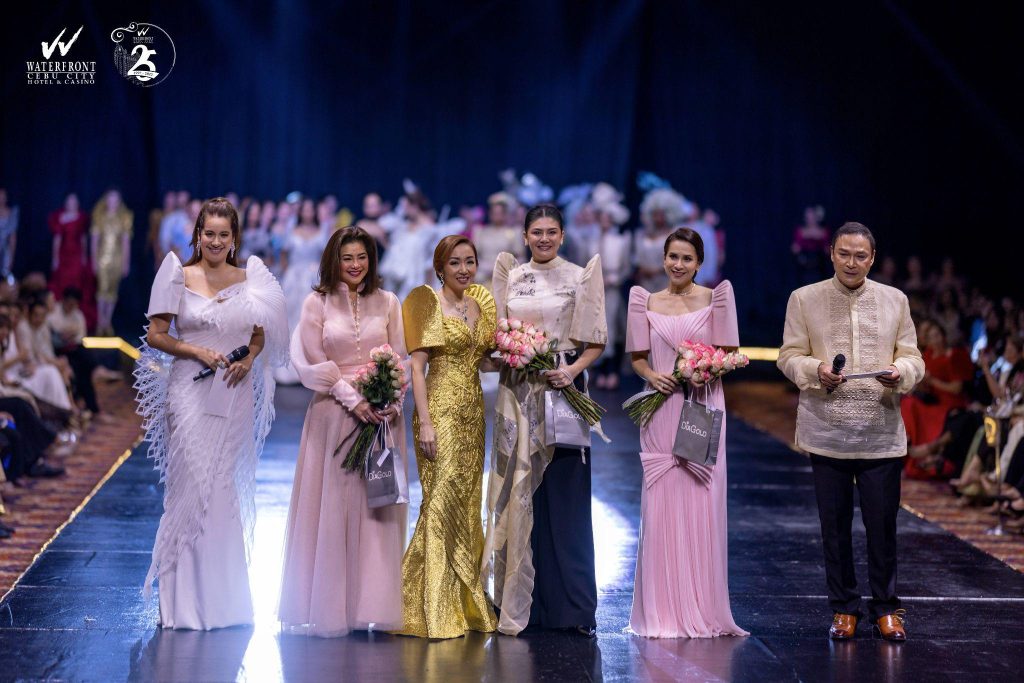 As a surprise to the guests, special rewards were given to the crowd stoppers of the night with special thanks to Dia Gold and Jun Villanel.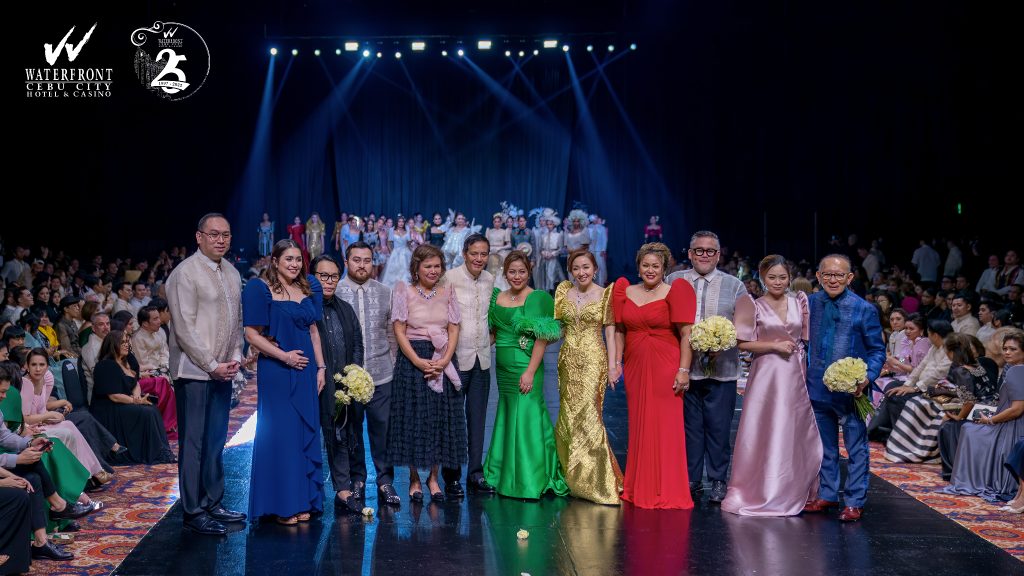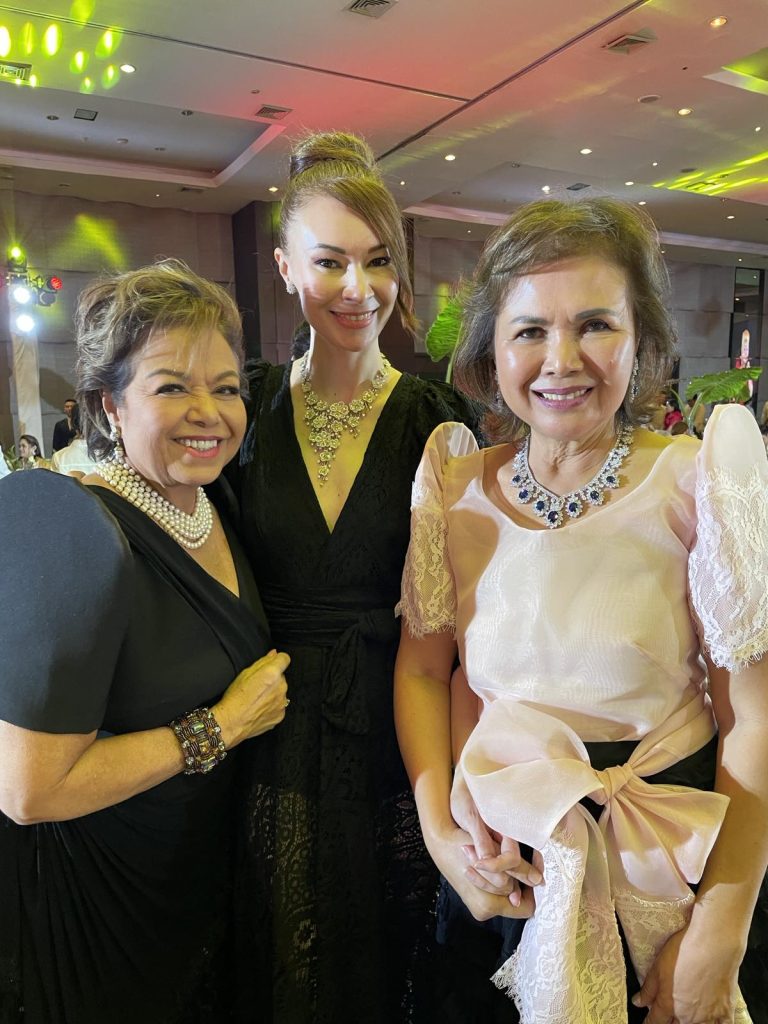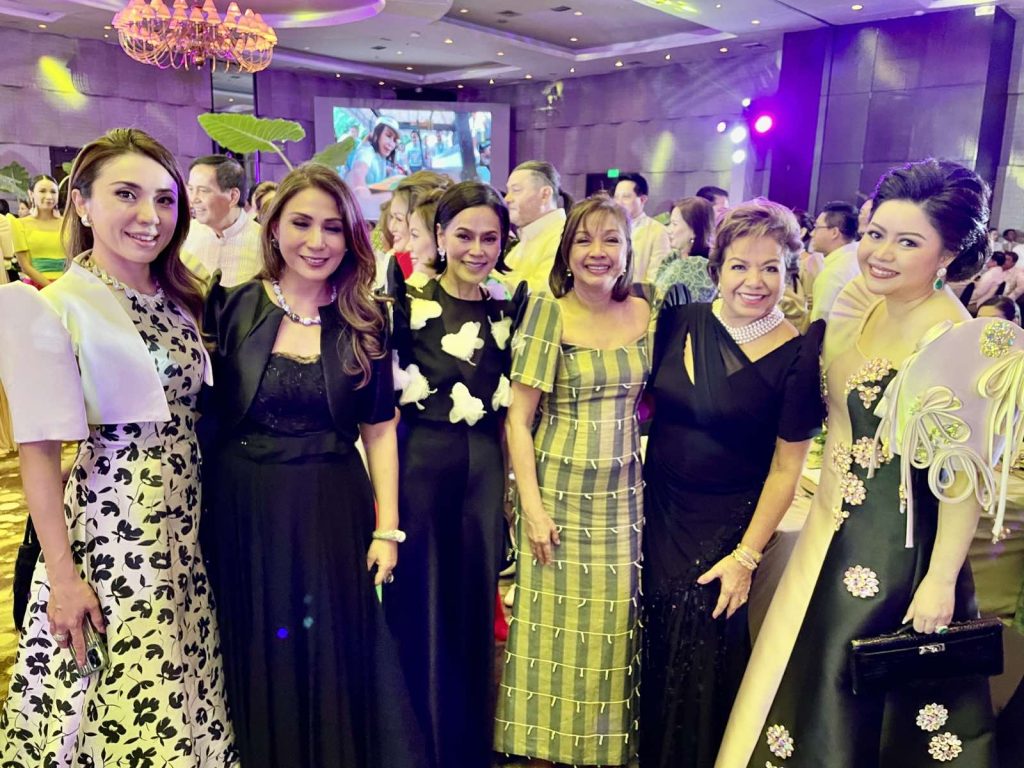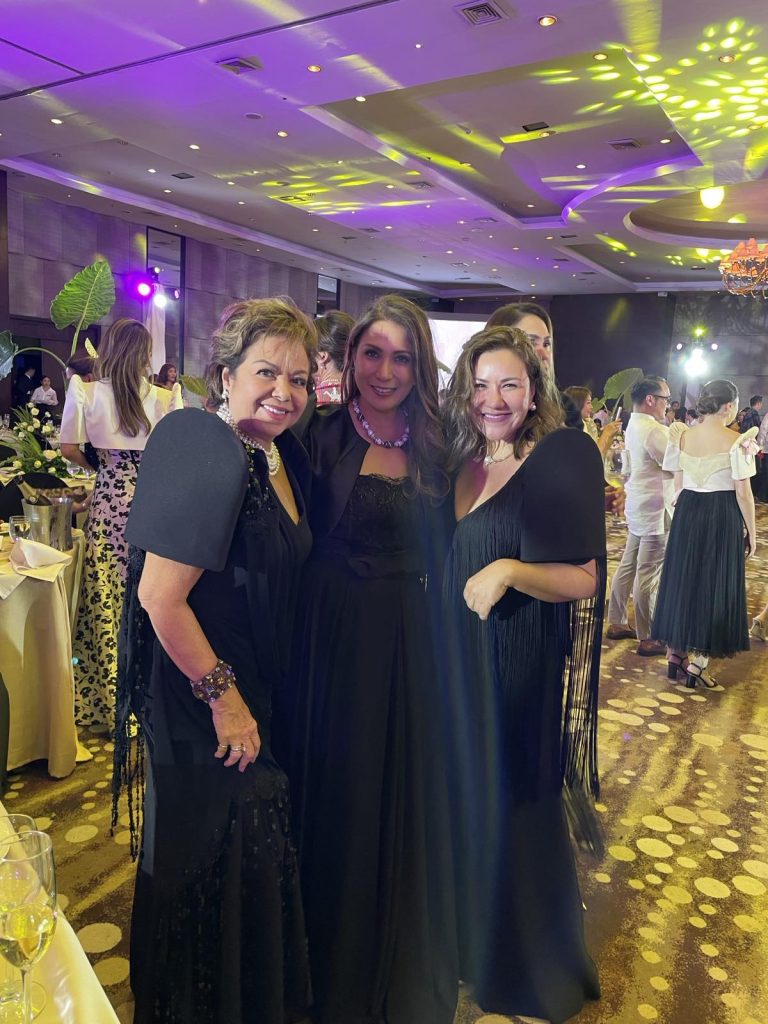 Waterfront Cebu City Hotel & Casino proved once more that they are the premier venue choice for grand events. Waterfront Cebu City Hotel & Casino will see you all in their upcoming events as a part of their year-long celebration of its 25th anniversary.
CEBU KALEIDO: A Night of Fashion and Celebration at Crimson Mactan Resort and Spa
Miranda Konstatinidou's beautiful beach wear and jewellery worn by her guests at an intimate beach party at Crimson Resort in Mactan. Konplott is Miranda's luxury fashion accessory brand sold in Europe, worn by fashion icons and celebrities (no, it's not sold locally) while her exclusive beach wear in silk are fabric designed by her, are also sold in high end resorts around the world. Meanwhile, Crimson Resort in Mactan will officially close temporarily for a makeover as most of their beachfront villas were damaged heavily by last December.s super typhoon Odette. Here's to a great reopening of Crimson in a few months. (photography by Steffen Billhardt)
Take a Closer Look at the Stunning Couture Wedding Dresses of The Brides At Triton Fashion Show
photography by Ephraim Basbas
The wedding industry, together with twenty of Cebu's leading as well as emerging fashion designers just made a glorious comeback in one magnificent fashion show, The Brides at Triton last March 12, 2022 at the Triton Grand Ballroom of the only 5-star premier resort & water park in the Philippines, Jpark Island Resort & Waterpark Cebu, in partnership with Danny Villarante, Emi Ayag and Cary Santiago.
Let's take a closer look at the exquisite bridal couture dresses showcased at the fashion show: