Entertaining the new Filipino with Zee Lifestyle's November 2015 issue
Zee Lifestyle, Cebu's premiere lifestyle bible, prepares for the holidays with the November 2015 Food & Entertaining Issue.
On the cover is a picturesque outdoor entertaining setup, shot on location at Rockwell Land's first venture outside Metro Manila. 32 Sanson by Rockwell brings the art of fine living outdoors, with verdant greeneries, open spaces, and amenities that establish a sense of community.
Dean Taylor Pasquet, Nico and Noreen Tseng-Fernandez, and Holly Dawn Dychangco showcase the art of entertaining by granting access to their homes and intimate gatherings to show how they celebrate.
For this issue's roundtable discussion, Jennifer Martinez, Mary Love Deen, Laurice Chiongbian, Oj Hofer, Marguerite Lhuillier, D'oro Barandino, Michael Karlo Lim, and guest editor Kate Dychangco-Anzani join The Lazy Chef's Chip Lopez for a healthy dinner to talk about vegetarianism in Cebu; while Lorenz Florendo, Barbra Sia-Famador, Komiko Onda, Gretchen Choa-Uy, Kenneth Kokseng, Cecile Cuisia, and Kristine Kahler-Go have lighthearted Conversations on their thoughts on food.
This month, Zee Lifestyle gathers Cebu's top chefs and challenges them to put a twist on a classic Filipino dish—the adobo. The Laguna Group's Raki Urbina, Marco Polo Plaza Cebu's Stefano Verrillo, Crimson Resort & Spa's Godfrey Laforteza and The Anzani Group's Marco Anzani create decadent versions of the adobo that you'd never thought possible.
Read more in Zee Lifestyle's Food & Entertaining Issue, out on stands this month. Grab your copies at National Bookstore and Fully Booked. For subscriptions, click here, or download the Magzter app on your device and search for 'Zee Lifestyle'.
LONDON IN FULL BLOOM: An Exclusive Look at the recent Chelsea Flower Show
The Chelsea Flower Show in London, one of the most prestigious horticultural events in the world, returned in full glory in May 2023, captivating visitors with its stunning displays and landscape designs. Held annually on the grounds of the Royal Hospital Chelsea in London, this year's show proved to be a true feast for the senses, showcasing an array of breathtaking gardens, vibrant floral arrangements, and innovative landscaping. The 3-day event showcased 36 outdoor gardens, including four balcony gardens for small spaces. Inside the giant pavilion, blooms compete with each other, exotic flowers, roses, and many more.
The 2023 Chelsea Flower Show embraced a Nature's Harmony theme, with a strong focus on sustainability and mental health. The show's organizers emphasized the importance of sustainable gardening practices and biodiversity conservation, inspiring attendees to create beautiful outdoor spaces while preserving and protecting the environment.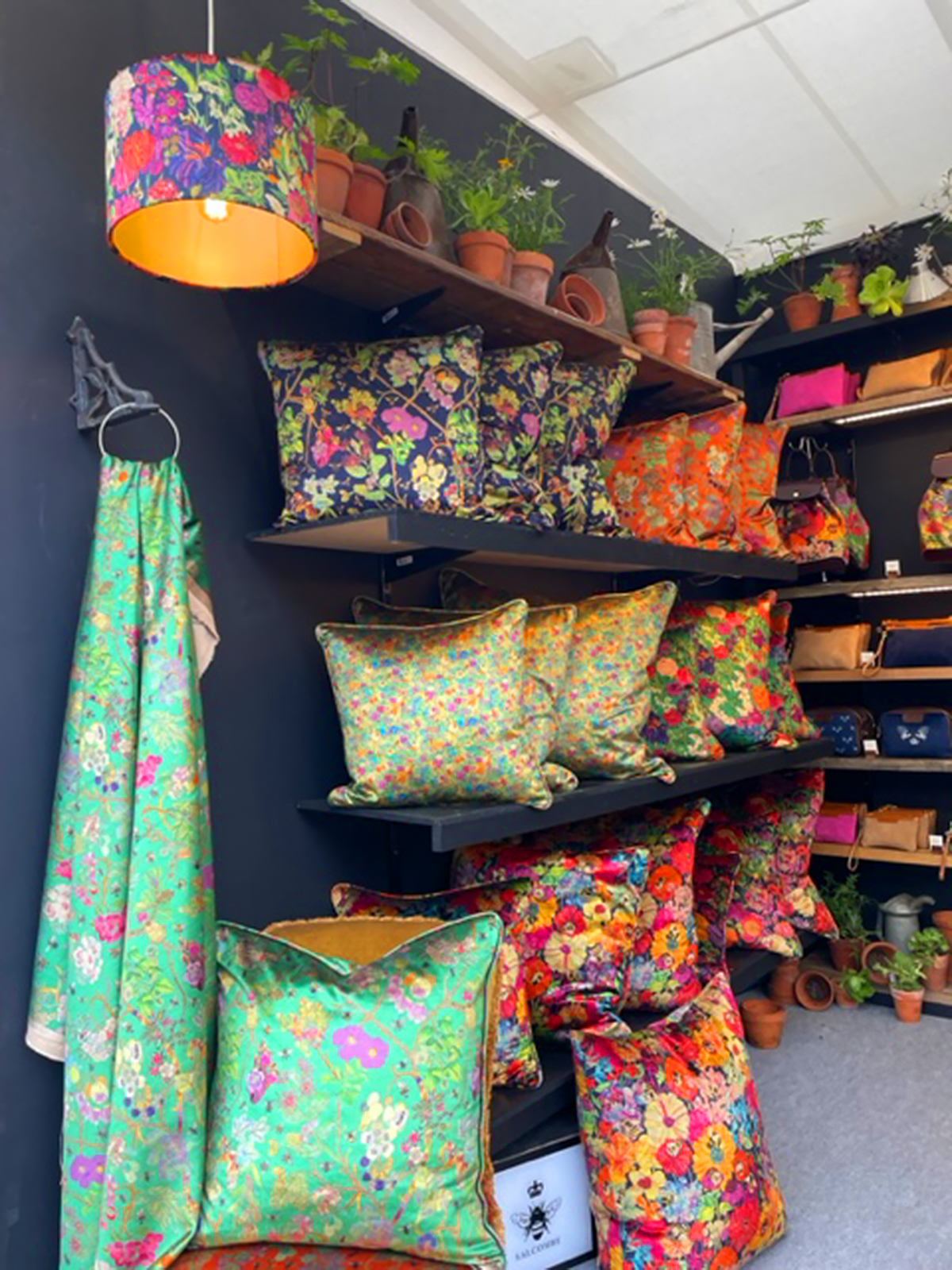 What's Cebu got to do with the Chelsea Flower Show in London? One person. James Doran Webb (https://www.jamesdoranwebb.co.uk), an Englishman working with driftwood, has been displaying his artworks for several years. James collects cast-off driftwood and shapes them into beautiful animal shapes that find places in some of the most iconic gardens. Leaping horses, owls, reindeer, and the occasional dragon, James Webb's creations are avidly collected by landscapers to add accent to gardens in all sizes, using cast-off wood, fitting perfectly with the sustainable element—something Mr. Webb has done quite well for the last decade.
***
The Philippine International Flower Festival will be held at the PICC in Manila from January 14 to 18, 2024. Watch out for more info from our website!