Crimson Resort & Spa receives World Luxury Hotel Awards
Over 1,000 hotels from 145 countries were nominated to participate in the world's most prestigious Awards initiative for luxury hotels in 2015. Competing alongside W, Conrad, Sheraton and Sofitel, some of the biggest and most popular names in the hotel industry, the Filipino owned and Filipino managed Crimson Resort & Spa in Mactan, Cebu bagged 2 awards in the recently concluded World Luxury Hotel Awards. The resort, that celebrated its 5th year in operation to date, nabbed the Luxury Thallaso & Spa award for the continent category and the Luxury Beach Resort in the country category. Global winners for these categories are W Retreat & Spa in Semanyak, Bali and Aldemar Royal Mare in Greece respectively.
The World Luxury Hotel Awards established in 2006 recognizes the worldwide luxury hotel industry and legendary hotels with respect to overall service excellence. It is positioned as the pinnacle of achievement for luxury hotels worldwide. The Awards account for over 50 categories in the luxury hotel industry and include amongst others Luxury Private Island Resorts, Casino Hotels, City Hotels, and Lodges. The awards are presented to luxury hotels in different categories on a country, continent and global basis.
"At Crimson we pride ourselves not just for a unique and remarkable product but that commendable service and the friendliest staff in the industry as proven by the many fantastic reviews we receive from our guests. Having an organization recognize the efforts we put into our product and service keep us inspired to be at the forefront of providing exceptional service and continue to innovate" shares Crimson Resort Manager, Kristofer Quadros.
This is the 3rd time Crimson has been recognized by the prestigious giving body. In 2013 it was named Country winner for the Luxury Beach Resort category and Global winner for Luxury Thallaso & Spa last year. Opened in 2010 the villa-focused resort has continuously set the benchmark for exclusivity, engagement and premium leisure experience in the region.
Known for its villa experience where guests stay in one of the coveted ocean, beach and pool villas and enjoy the service of a villa host to make all arrangement for a convenient stay, roundtrip airport transfers, exclusive breakfast venue at Tempo and nightly cocktails. Let's not forget to mention the unlimited spa massage at Aum Spa for the duration of the stay. Minibar items also come as complements in this extra-ordinary experience.
Winners of the WLHA are purely judged on service delivery and effective management voted for by International tour operators, travel agents and hotel guests who get the opportunity to cast their valuable votes annually, making the process fair and unbiased.
World Luxury Hotel Awards category winners serve as an inspiration to nominees and other luxury properties on the global front to raise their levels of service delivery in order to feel comfortable in competing on an international level and to set a benchmark for themselves.
Participation in the World Luxury hotel Awards encourages exclusivity and uniqueness, critical indicators that truly define a luxury hotel.
LONDON IN FULL BLOOM: An Exclusive Look at the recent Chelsea Flower Show
The Chelsea Flower Show in London, one of the most prestigious horticultural events in the world, returned in full glory in May 2023, captivating visitors with its stunning displays and landscape designs. Held annually on the grounds of the Royal Hospital Chelsea in London, this year's show proved to be a true feast for the senses, showcasing an array of breathtaking gardens, vibrant floral arrangements, and innovative landscaping. The 3-day event showcased 36 outdoor gardens, including four balcony gardens for small spaces. Inside the giant pavilion, blooms compete with each other, exotic flowers, roses, and many more.
The 2023 Chelsea Flower Show embraced a Nature's Harmony theme, with a strong focus on sustainability and mental health. The show's organizers emphasized the importance of sustainable gardening practices and biodiversity conservation, inspiring attendees to create beautiful outdoor spaces while preserving and protecting the environment.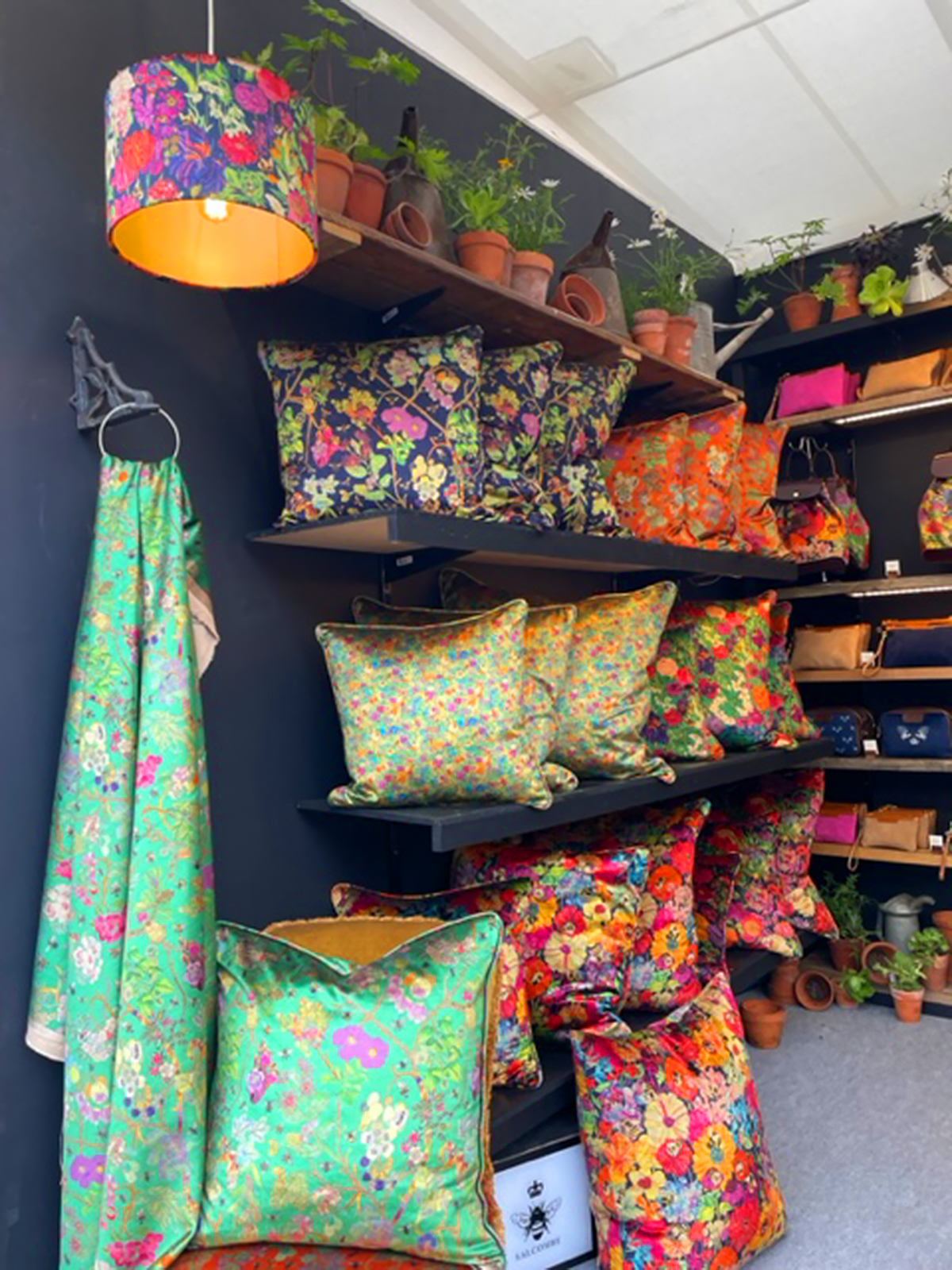 What's Cebu got to do with the Chelsea Flower Show in London? One person. James Doran Webb (https://www.jamesdoranwebb.co.uk), an Englishman working with driftwood, has been displaying his artworks for several years. James collects cast-off driftwood and shapes them into beautiful animal shapes that find places in some of the most iconic gardens. Leaping horses, owls, reindeer, and the occasional dragon, James Webb's creations are avidly collected by landscapers to add accent to gardens in all sizes, using cast-off wood, fitting perfectly with the sustainable element—something Mr. Webb has done quite well for the last decade.
***
The Philippine International Flower Festival will be held at the PICC in Manila from January 14 to 18, 2024. Watch out for more info from our website!