Eats in Cebu: 10 Dove Street
Hole-in-the-wall restaurants have a certain charm to them. Like secrets, they're something not meant for everyone to know, and that only adds to the appeal and the curiosity.
Stepping inside the 10 Dove Street at the Oakridge Business Park felt like being let in on a secret—one of Cebu's best-kept secrets, that is. Having been tucked into a quiet village in Banilad for the most part of a decade, 10 Dove Street became popular for those in the know, yet rather elusive for those who didn't.
After 12 years, the quaint café decided to build a new nest where more people could flock to them. Since it opened at the Oakridge Business Park last year, long-time patrons and new customers have reveled in the same cozy ambiance that it was known for.
10 Dove Street has a straightforward meal set system designed to allow diners to maximize the items on the menu: The 10 Dove Street Experience includes soup, salad, a sandwich, and dessert; while soup, an entrée, and dessert make up the Kitchen Favorites.
Some of 10 Dove Street's must-try dishes are the Roast Beef Dylan and the Awesome Burger Steak. The melted cheese added a unique flavor to the roast beef, while the homemade gravy made a winner out of the burger steak.
No visit to 10 Dove Street is complete without dessert. The restaurant has been known for their cakes as much as the place itself, and with good reason: The cakes were fluffy yet full of flavor, one bite leading to another until everything was gone.
It's easy to see why 10 Dove Street has been popular for such a long time, and it's no surprise that less than a year since the new branch has been open, it's already been packed with both old and new fans alike. With its good food and cozy ambiance, 10 Dove Street is a secret that can't be kept.
10 DOVE STREET
Oakridge Business Park
880 A.S. Fortuna St., Mandaue City
6332. 418 1010
Edited from the article originally published in Zee Lifestyle's July 2014 issue.
Hilarious Series ramps up with Season 2
These two comedy series are now airing their season 2 programs.  Highly acclaimed and are must-watch rib ticklers in our opinion.
Resident Alien 2: starring Allan Tudyk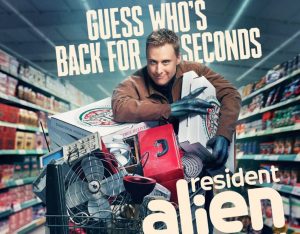 Space Force 2: starring Steve Carell
The Batman… now showing in theaters.
The Batman starring Robert Pattinson and Zoe Kravitz is now showing in selected local cinemas.  Critics' reviews have been good and it's a fresh intense take on the Batman story. They says it's a thinking man's version and I can't  disagree.  Catch The Batman now showing at Ayala Center Cebu and  SM City Cebu cinemas.
Imagene Bar Opens, Overlooking the City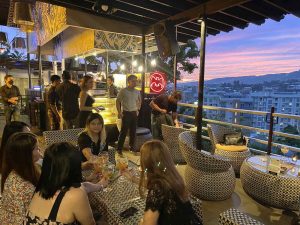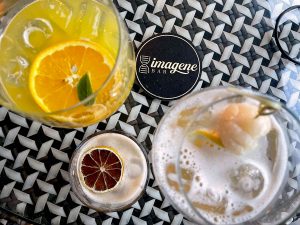 Enjoying some down time with a cocktail drink in hand among friends and a great view of the cityscape doesn't get any better at the newly opened Imagene Bar. If you've been meaning to find the right after-hours place, then head no further than Imagene Bar – a cozy enclave tucked along the hill-side of Nivel Hills on Cebu Veterans Drive.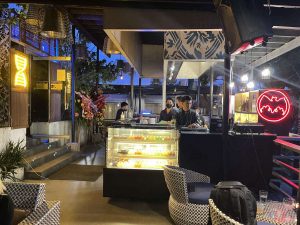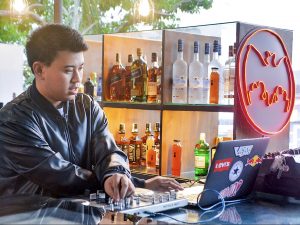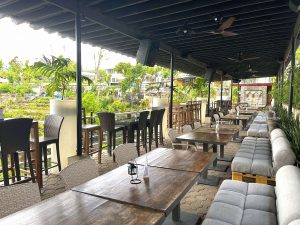 On the menu you'll find over 60 drinks and cocktails as well as some delectable Bar Chow put together by Imagene Bar founder Eugene Dy who's been serving up bottled cocktails online with a mobile event bar after a stint at the Spago in Marina Bay Sands Singapore.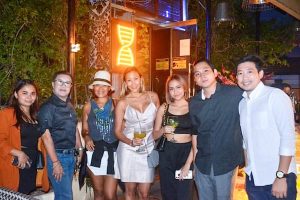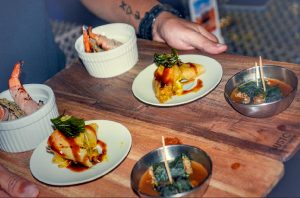 Imagene Bar accommodates up to 80 guests and is open Tuesdays to Sundays. Bar hours are from 5pm to 2am but it's best to make reservations on weekends.