THROWBACK THURSDAY. Discover Why This Airy, Modern Structure in Busay is Called the Sky House
Defying Gravity
YKC Premier's first venture in Busay floats over a cliff and introduces a new brand of living in Cebu.
by Shari Quimbo photography Ezekiel Sullano
YKC Premier's first venture couldn't be more aptly named—Sky House was spot on—the airy, modern structure that juts out of a ridge in the Busay Highlands couldn't be called anything else. The drive up the hill levels to a short plateau right before the entrance of the village, allowing ample time for everyone to look up and admire a house that seems to be in defiance of gravity.
"When I saw the property, it was everything you could ask for, and it's in limited quantities so we wanted to maximize all its assets," says Victor Consunji, one-third of the group behind the project. "The problem was the land is narrow. Since we have the experience and capability, we thought, why waste all the good things about this property by just building on the ridge? Why not build over the ridge?"
Slater Young and Stephen Ku complete YKC Premier, a group of men who have come together to redefine the art of living with a view in Cebu. "Slater and I have been friends for a while, and I bumped into him at a wedding here in Cebu," Stephen recalls. "And then we were talking about businesses that we could do together, and he mentioned that he had a nice piece of land that he wanted to fix up. He showed me the place, and I thought it was beautiful. On the way back to Manila, I thought about Vic because I'm also working with him on his project in Manila called Mahogany Tree."
Once the three sat down to discuss the venture, Victor was immediately interested and, in fact, already had a vision for the house's design in his mind. The partnership played up each one's individual strengths and backgrounds—Victor comes from the family behind DMCI Holdings Incorporated, which have constructed Philippine landmarks such as the Manila Hotel and Shangri-La's Mactan Island Resort; Slater has a background in engineering and his family is also in construction; while Stephen is at the helm of Eventscape Manila and is behind some of the hottest restaurants and nightspots in the Philippines. "Victor would be the CEO, the visionary. His expertise is what we brought in here," explains Slater. "And since I'm also in construction, I was sort of his eyes here in Cebu. I'd be the CTO, Chief Technical Officer, and Stephen would be the CMO, marketing."
Although YKC Premier already has three strong personalities behind it, the guys decided to bring in another design visionary to help them complete the look of the Sky House. "The Sky House is unlike any other home in Cebu, and it was a designer's dream to be part of it," says Vito Selma, who brought in his iconic pieces, along with some custom-made furniture to complete the look of the Sky House. "Given its location and the abundance of windows, I wanted the home to feel just as light and airy—to simulate the feeling of flight. And to stay true to my brand, we just wanted to bring nature into the home, which can be seen in the materials, textures and colors in the space."
The look is relaxed but sophisticated, with many art pieces that Vito had commissioned especially for this project. "The installation in the entry is by me," he says of the large textured slab with pieces of wood in different finishes scattered on it. "I made it in a way that when someone walks in the house, they see a reflection of that piece and its materials in other areas of the home." Other notable pieces are in the living room: a large rattan sculpture of interlocking loops by Vito's sister Selina Romualdez, and a long painting with strokes in various shades of gray by Tzaddi Esguerra. "I love working with her for all our projects," Vito admits. "We tell her what colours to work with, and she makes the magic happen."
With the house finished in just over a year, the guys are looking forward to constructing seven more houses to complete the project, offering a lifestyle that is incredibly appealing. "Young, hip urbanites. Young families. If they're young, they at least feel young," says Stephen of who they see living in the space. "People who want to balance work and play, because this place is like a residence and a resort at the same time."
"Nowadays, with the way things are going in the Philippines, there is a focus on taking vacations, but not everybody has that chance. Not everybody can just take off whenever they want," Victor adds. "I really don't believe that a home is just your home, your vacation spot is just your vacation spot and your work place is just for work. I think you can have the best of all three, and this design incorporates that."
"It'll feel like you're going home to a vacation every day," Slater adds.
Although these gents are focused on the Sky Houses for now, they look forward to bringing more of this brand of living to other locations. "We're just looking for the right project, but I think the boys are in agreement that we really want to explore Cebu, particularly because this is the emerging market we want to be in. We just need to look for the right spot, and the right design," Stephen says.
More than just creating modern and luxurious properties, YKC Premier hopes to change the perception of what living in Cebu can be. "That's what we want to bring to Cebu," Stephen shares. "I haven't seen a development like this in Cebu, and a lot of the times I'd ask Slater, and he goes, oh no, the Cebuanos wouldn't want to spend for something like this. I kept telling him that if we build it, they will come. Cebuanos are ready for something edgy and daring, and I think this project will be a testament to that." With the first house already sold, that's certainly been proven true. After all, with just one visit to the Sky House, it's hard to imagine a better place to live.
(This article has already been published in Zee Lifestyle's February 2016 Real Estate Issue, "Defying Gravity" on pages 68-73.)
Trendy Renovation Ideas for the Home or Condo. Part 4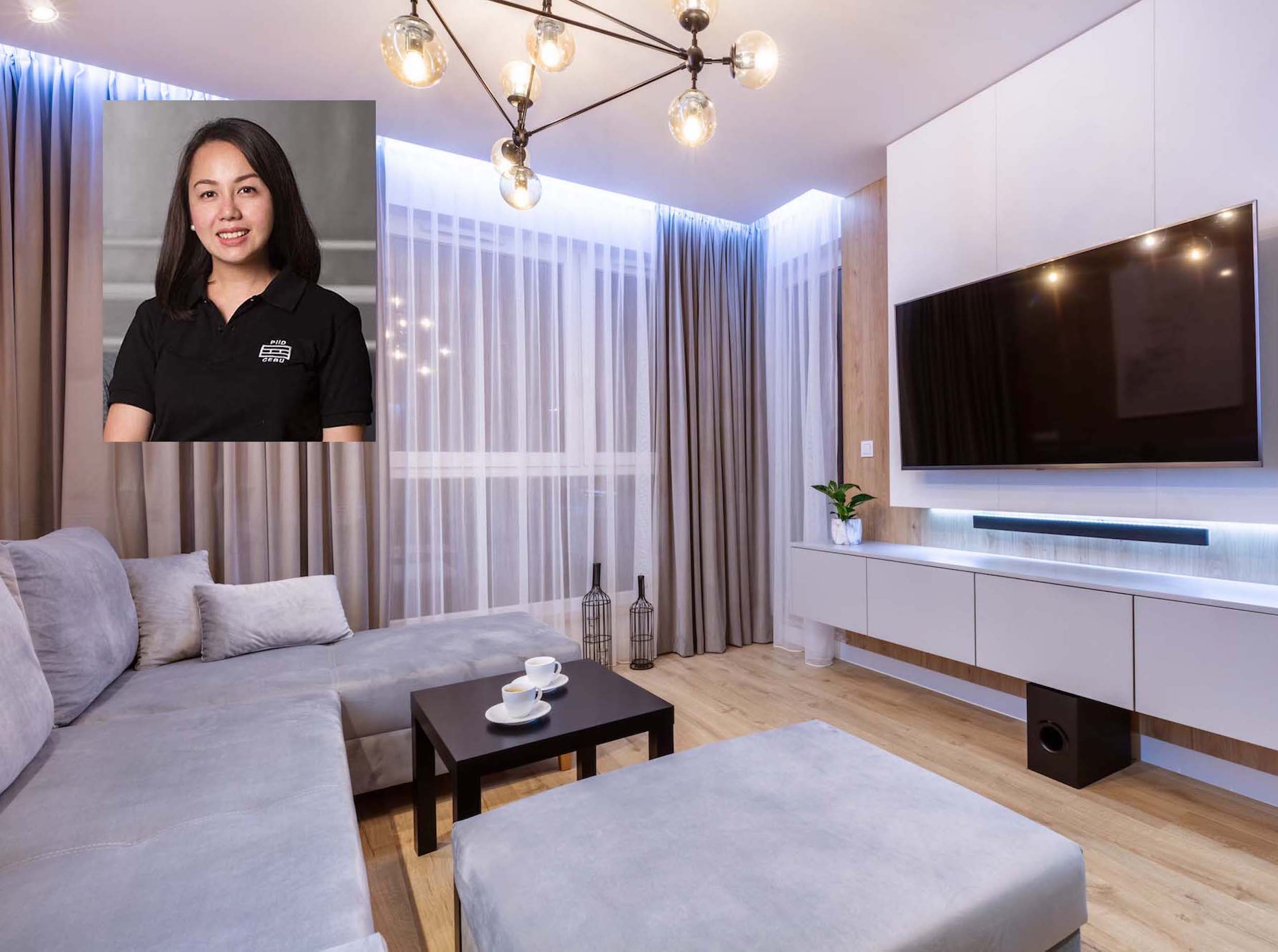 by Christa M. Cañizares IDr.
Part 4:  Upgrade your Choices
A.  Create different moods with lighting. The use of warm colored indirect lighting such as lamps, colored LED back lights, or even string lights can create a cozy and relaxing vibe after a day's work.
B.)  Convert to smart home systems. From door locks, CCTV cameras, you'll also be able to control and turn on lights, appliances even if you're away from home. All you need is a wifi connection and the applications on your mobile phone.
C.) Hire a professional interior designer. We always get an impression that hiring a professional would be expensive, but they actually help you make the best choices and save you from making bad purchases.
Trendy Renovation Ideas for the Home or Condo. Part 3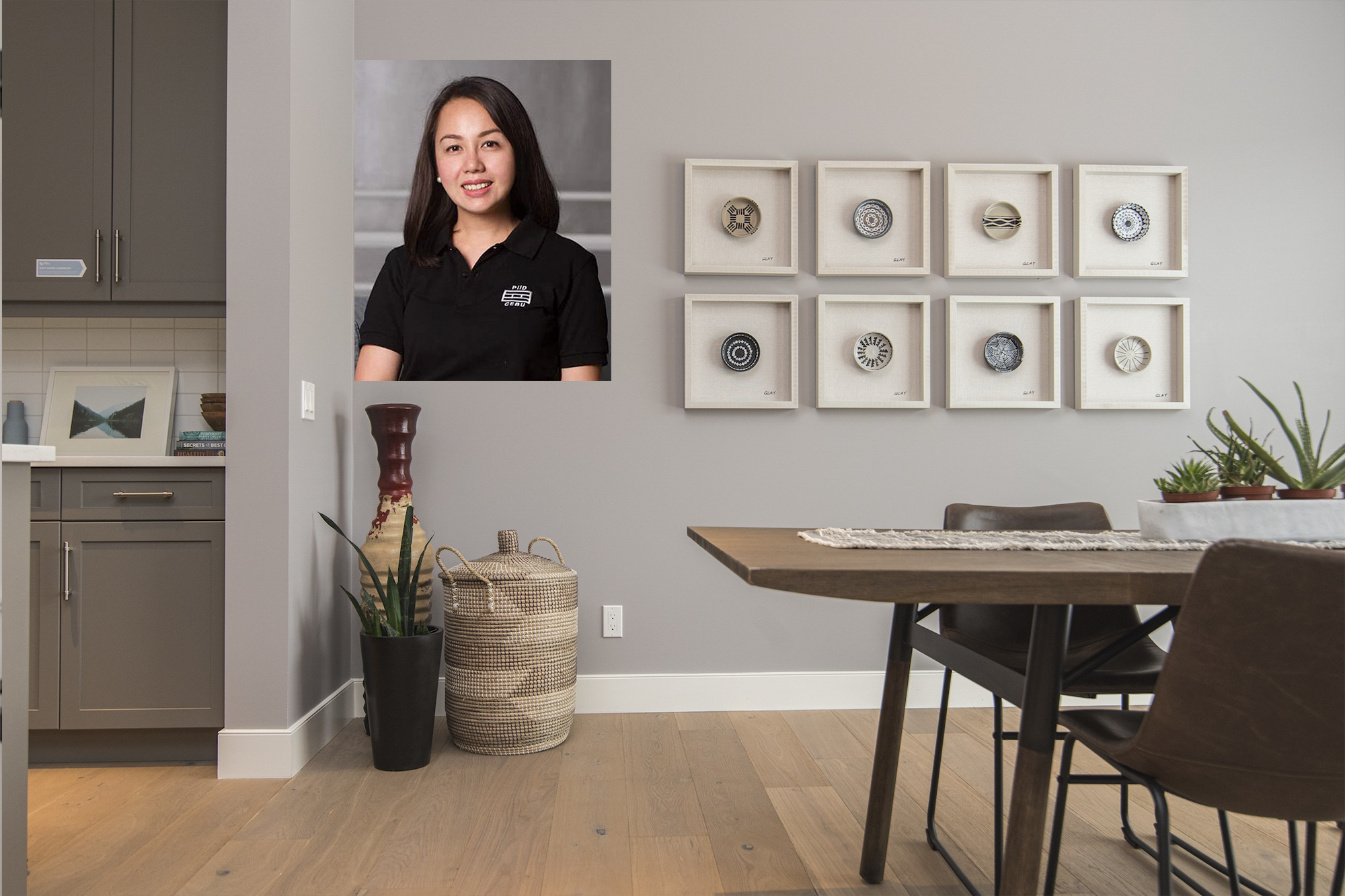 by Christa M. Cañizares IDr.
Part 3: Maximize Impact of Small Spaces
A.)  Storage spaces. You can go with concealed storage systems such as built-in cabinets on walls, under the bed or seating. Keep the items that you use often more reachable than the occasional ones. Choose what works best for your space and for your convenience.
B.)  Showcase your collection of interesting conversation pieces, like items you acquire from past travels, an artwork, an heirloom, coffee table books or a collector's item. Make sure to save a special place for them in your home.
C.)  Move things around to attract renewed energy into your space. May it be moving a sofa to the adjacent wall, creating a dining nook near a window, shuffling your accessories on to a different shelf? Little efforts go a long way.
Trendy Renovation Ideas for the Home or Condo. Part 2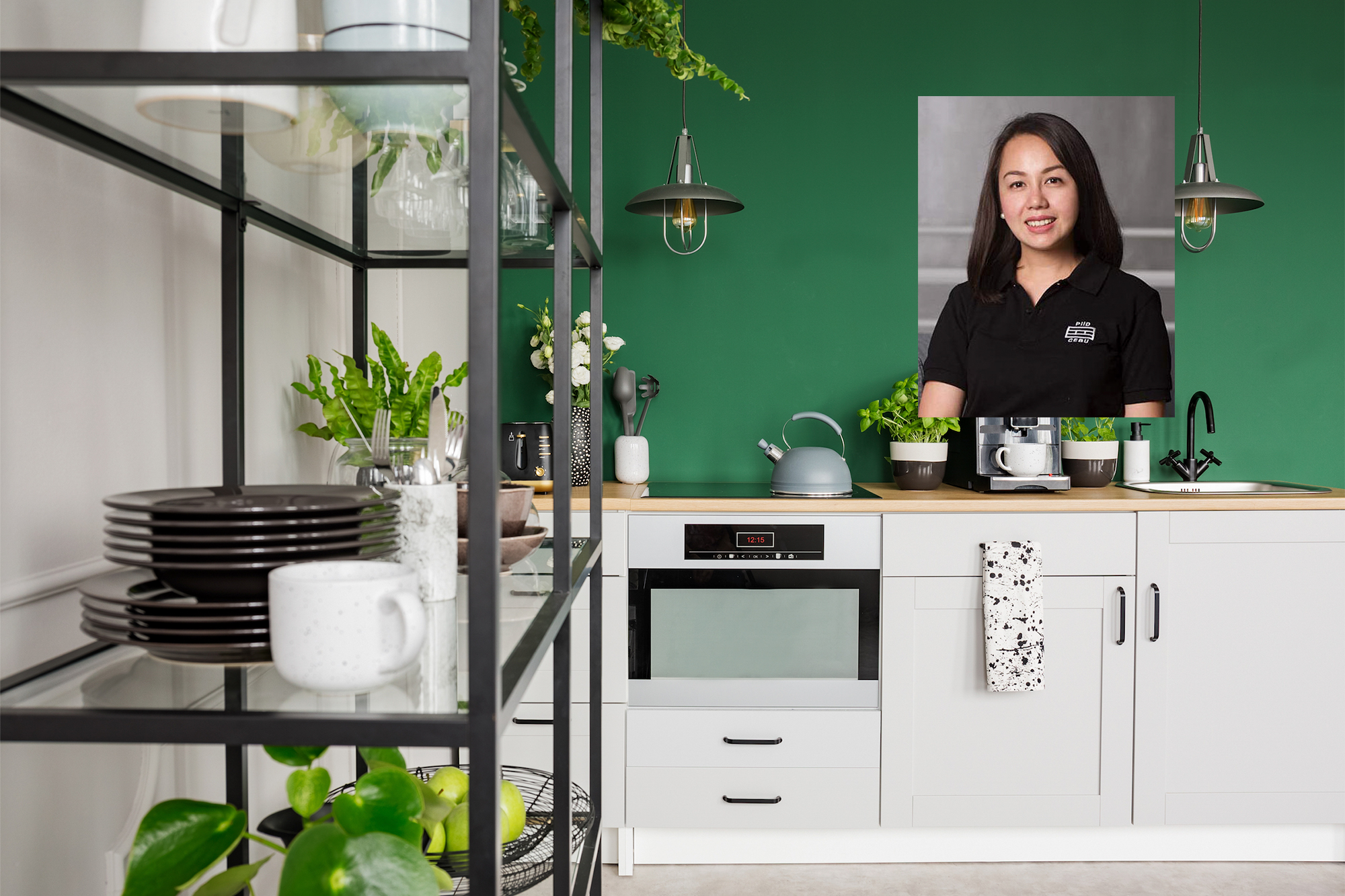 by Christa M. Cañizares IDr.
Part 2:  Create Visual Interest
A.)  Update your space with a fresh coat of paint. Some would love the white / minimalist theme, but one must also not be afraid to make a bold statement and have an accent wall, or even a wall mural.
B.)  Mix materials and textures to create depth and contrast. Wallpaper is an amazing decorative material that you can use for an instant upgrade. Another inexpensive approach is to use patterns and texture on soft furnishings such as curtains, pillows and sheets.
C.)  Setting up a coffee station, bar carts, vinyl corner, or workstation seems to be a trend to the young professionals nowadays.  Add functional pieces that serve as décor at the same time.