Celebrate Grander this Sinulog 2020: A Traffic Guide
by Chrissy Grey Resaba
Alas! 'Tis the season to be merry once again for Cebuanos. Cebu holds the record of being the city that celebrates Christmas the longest because it ends until the third of week of January. With that being said, the Queen City of the South becomes colorful and cheerful as Ceabunos revel the grandest festival in the Visayas and of the Philippines – the Sinulog Festival.
Sinulog Festival is celebrated every third Sunday of January to give honor to Snr. Sto. Niño, the patron saint of Cebu. This festival as well can be celebrated in two ways: solemn activity and cultural festivity.
Devotees from all ages and walks of life flock to Basilica Minore Del Santo Niño de Cebu to zealously attend the novena mass for nine days in the hopes of having their wishes be granted by the Holy Child Jesus. The novena holds masses plenty everyday until 7:00 in the evening ending with a traditional Sinulog dance. The first day of novena starts with Walk with Jesus procession and the last day ends with Walk with Mary together with Sto. Niño in which both routes begin in Fuente Osmeña Circle to the Basilica during the dawn of the day.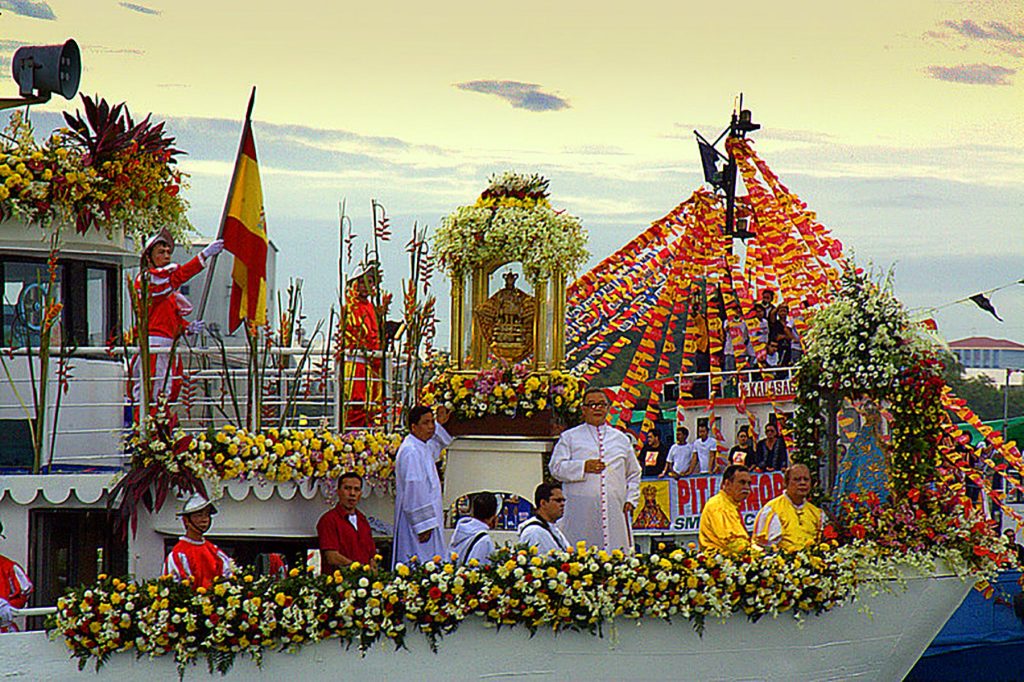 Part of the solemn celebration of the Holy Child, there is a fluvial procession that commemorates the coming of Snr. Sto. Niño to the shores of Cebu brought by Spaniards almost five centuries ago. Not only Cebu was introduced to Christianity in 1521, but it also became the foundation for the Sinulog's relevance. It is a holy and peaceful tradition held at the sea a day before the grand celebration.
Cultural festivity thrills the party-goers with excitement as well when they get to feast their eyes with the multicolored costumes and props parading along the streets of Cebu for the Sinulog Grand Parade. Not to mention the parties laid out by the organizers for the millennial and young-at-heart. Yet, street parties are prohibited within the 100-meter radius that is why parties are held far from the city center days before the grand celebration.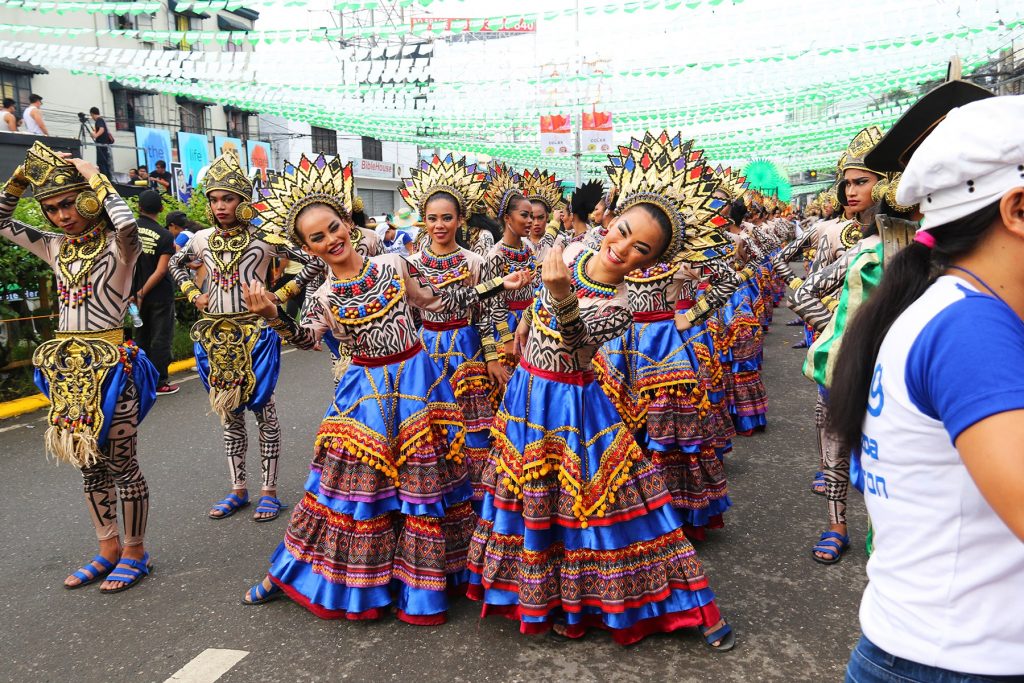 There may be a lot of things to do during Sinulog this year however, streets become busier during some days because of the activities, expect heavier traffic because some streets will close thus planning might be a good solution … or maybe the best.
Be it by a taxi, Grab car, Angkas, jeepney, or a private car avoid the routes that will surely get affected by the activity.
Avoid heading over to streets closer to piers because fluvial procession will take place at six to nine in the morning. Osmeña Blvd., MJ Cuenco Avenue, Legaspi Extension, and Pier Uno will be closed during these times for the short foot procession.
Traslacion is when Sto. Niño pays a visit to his father Saint Joseph in the National Shrine of Saint Joseph the Worker in Mandaue City and then to his Mother Mary in the National Shrine of Virgen de Regla in Lapu Lapu City that is to complete the Holy Family. Traslacion signifies the importance of family being together. The route starts at the Basilica then takes right to D. Jakosalem Street, right to Gen. Maxilom Ave., left to Gorordo Ave., right to Abp. Reyes Ave., then take the junctures MJ Cuenco Ave., and Banilad Road, takes a right to AS Fortuna St., right after to A. Del Rosario St., and ends by taking right to SC Cabahug St.
The streets of Mandaue and Lapu Lapu will be closed during the Traslacion of Sto. Niño. These streets are SC Cabahug, AC Cortes, Cebu-Mandaue (First) Bridge, Quezon Natl' Highway, Cy De la Cerna St., and lastly Osmeña St.
The moving of the Holy Child Jesus from Cebu to Mandaue and Lapu Lapu happens on January 17 – 18, 2020. Moreover, the first bridge is closed during this time.
The Solemn Foot Procession happens on January 18, 2020, at one in the afternoon. Thousands of pilgrims and devotees take part in the holy procession to say a prayer or ask Snr. Sto. Niño to grant petitions. The route of the procession starts at the Basilica then to Osmeña Blvd., Colon St., Leon Kilat St., J. Alcantara St., V. Rama St., B. Rodriguez St., Fuente Osmeña Circle, back to Osmeña Blvd., then to P. Del Rosario St., Junquera St., back to Colon St., lastly to D. Jakosalem St., and back to the Basilica.
The revelry and the grandiose party definitely will get the tourists' jaw dropped and be in awe as they witness a showcase of street pageantry accompanied by frenzied dance steps and choreography. Loud chants of "Pit Senyor" will also be ubiquitous. The Sinulog Grand Parade is the culminating activity of the Fiesta Señor. But, getting up early and going to the place where the street dancing is happening is a must because of the carousel route. The carousel route will take place starting outside the Cebu City Sports Center then along the N. Bacalso Ave., next to Imus Ave., then to Gen. Maxilom Ave., around the Fuente Osmeña Circle, next to Osmeña Blvd., and will end inside the CCSC.
Fare surge for Grab and Angkas will occur during peak hours especially when the procession and Sinulog parade happens. Jeepneys still have their minimum fare at Php 8 and taxis have its flag down rate at Php 40. Expect to have long walks as well when the streets will be closed. For people who have private cars, choose a spot where parking lots are closer to specific places.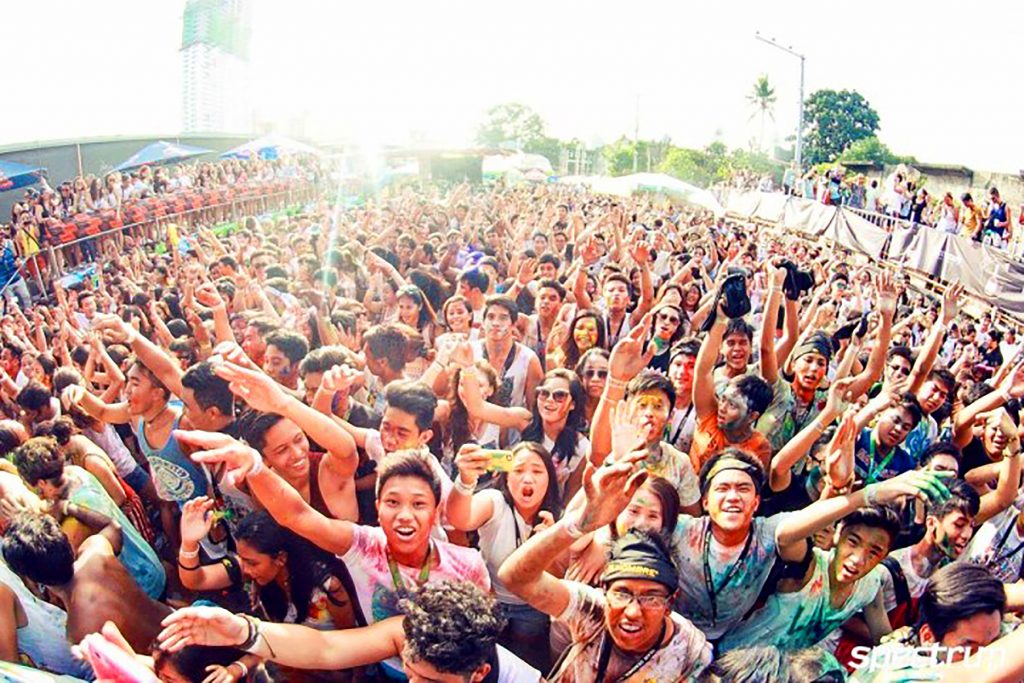 Cebu has a lot in store for all the revelers during Sinulog season and knowing what streets will close due to important events as part of the festivity can let the people go a long way. Free the worries up and celebrate a grander Sinulog 2020 in razzmatazz.
PANDEMIC DIARIES: Twelve Months Later
Photos taken by Pablo Quiza around Cebu City during the months of March, April and May 202
AS WE APPROACH ONE YEAR under pandemic times, we look back at March 2020 with fascination. And awe. We had 12 months of lockdown and survived the so called new normal. We lived with masks and alcohol even today. Carless roads and dark malls. Those were the early days of March, April and May.
It stretched to October and past Christmas. No Sinulog. Virtual parties on Zoom and virtual mass on You Tube and FB Live. We debated on the best meds to take if we get sick and whether to wear masks (please do!). We scampered for face shields and anti-viral sprays. Vitamins C and D and zinc. Later, we survived being swabbed and we learned the difference between a PCR and an anti-gene test. The latter cost less.
We dreaded the declarations of IATF mandated from Manila. And we got mad at the police chief who had a birthday party while his people were busy locking up everyone violating the lockdown. Most horrifying of all, we needed to produce IDs! Are you a resident of Barangay Lahug or Banilad? Are you employed and why are you still working? Everyone suffered thru endless checkpoints. Most sad of all are those using motorbikes, they seem to get the raw end of the deal since those with cars are not as scrutinized. We managed to trick the system by putting a big handwritten note in front of the car: COMPANY CAR, and zipped tru the police desks in the middle of the road. Don't even think of travelling, by plane, boat or bus. The collection of the required documents is enough for one to get exposed to Covid.
We learned to shop online, order groceries and necessities thru delivery. We slowly moved towards cashless payments. Gcash and banks like Union Bank and China Bank with friendly apps are heroes for making life easy for most of us to spend what little cash we have to spend on Lazada or pay the VECO bill. Oh and we binged on K dramas on Netflix and You Tube, kamsaminada.
As 2021 enters, there are some good news. For those obsessed with news, you already know that 7,000 vaccines arrived last March 2 in Cebu, with more expected in the next few weeks. The death rate is not as high among those who caught this pesky virus, which tells us that doctors in the hospitals have some proven expertise in dealing with Covid. More cures should be in the horizon.
Meanwhile, lets continue dreaming of the day when we can cross borders again, even if its just Bohol or Boracay, Bangkok or Hong Kong. Ready those luggages and bags bought during the 3/3 sale in Shopee in preparation for the day when we can take the ferry or the plane for new adventures.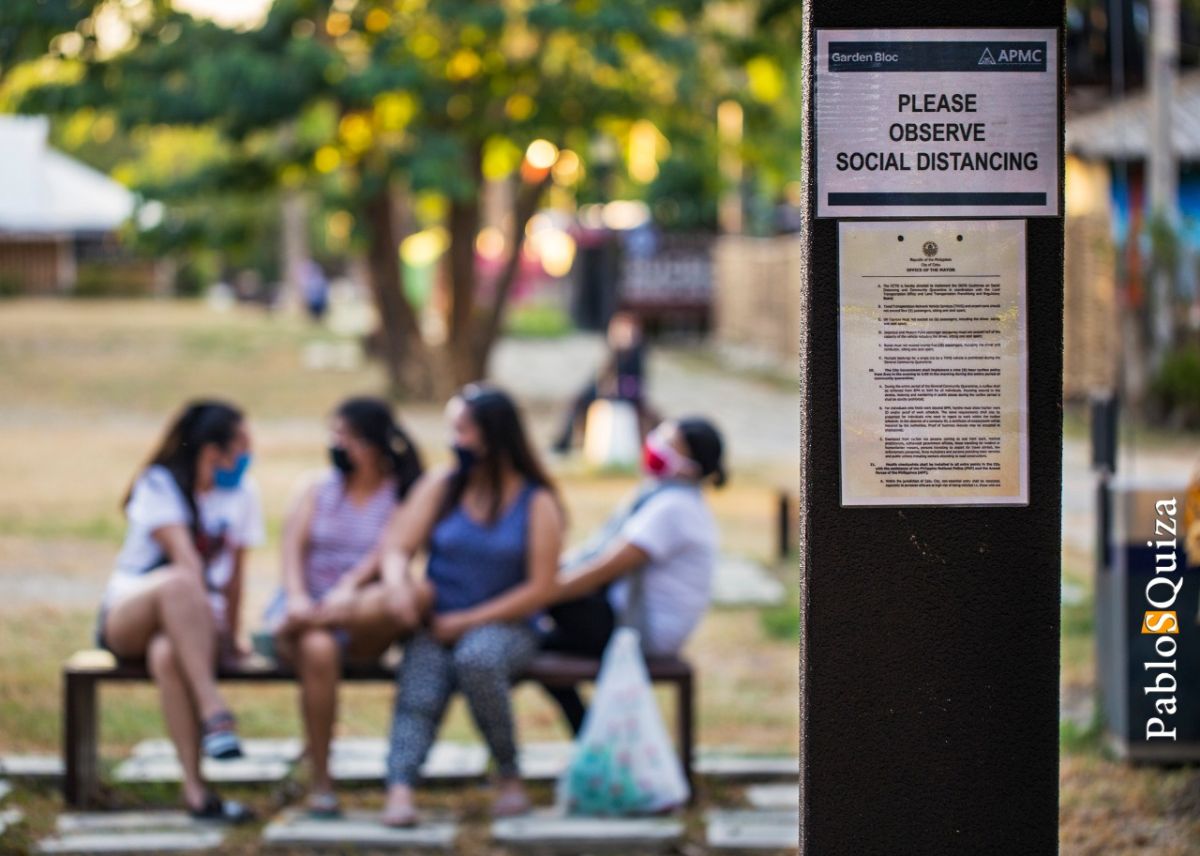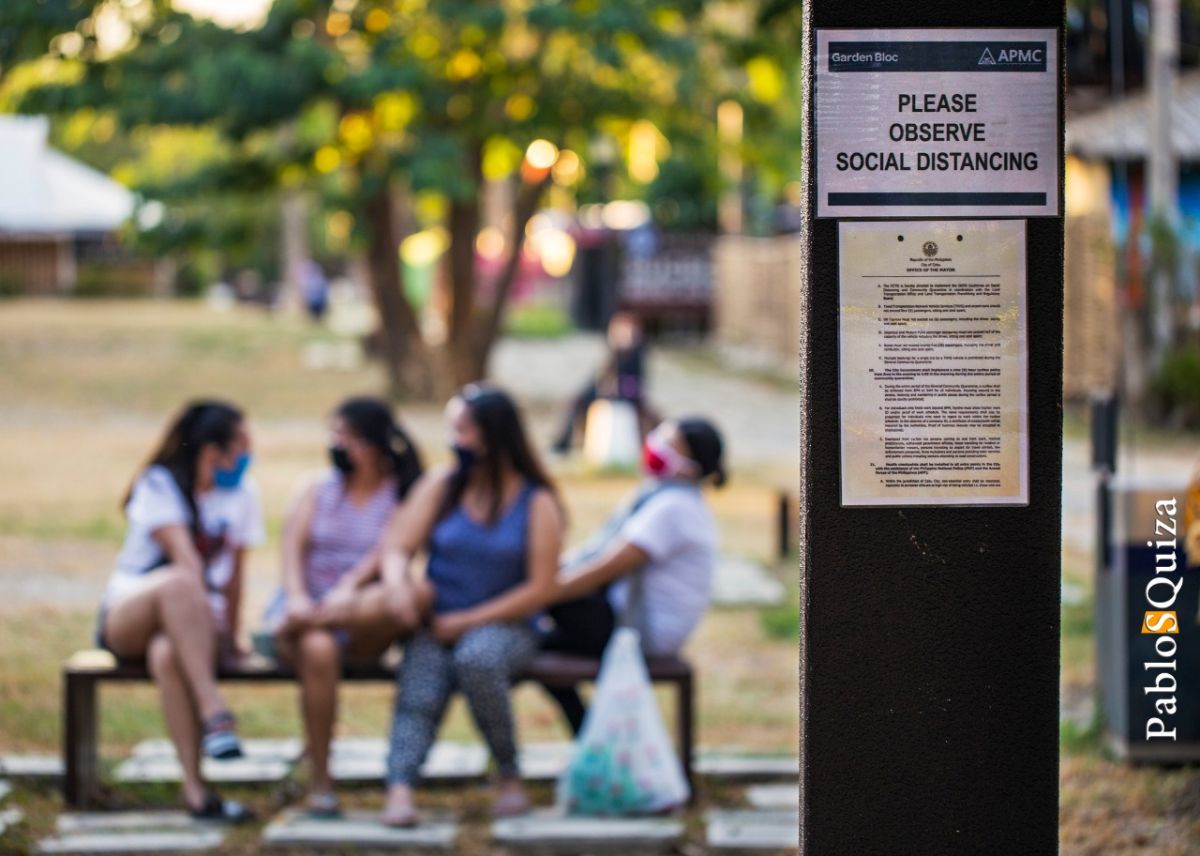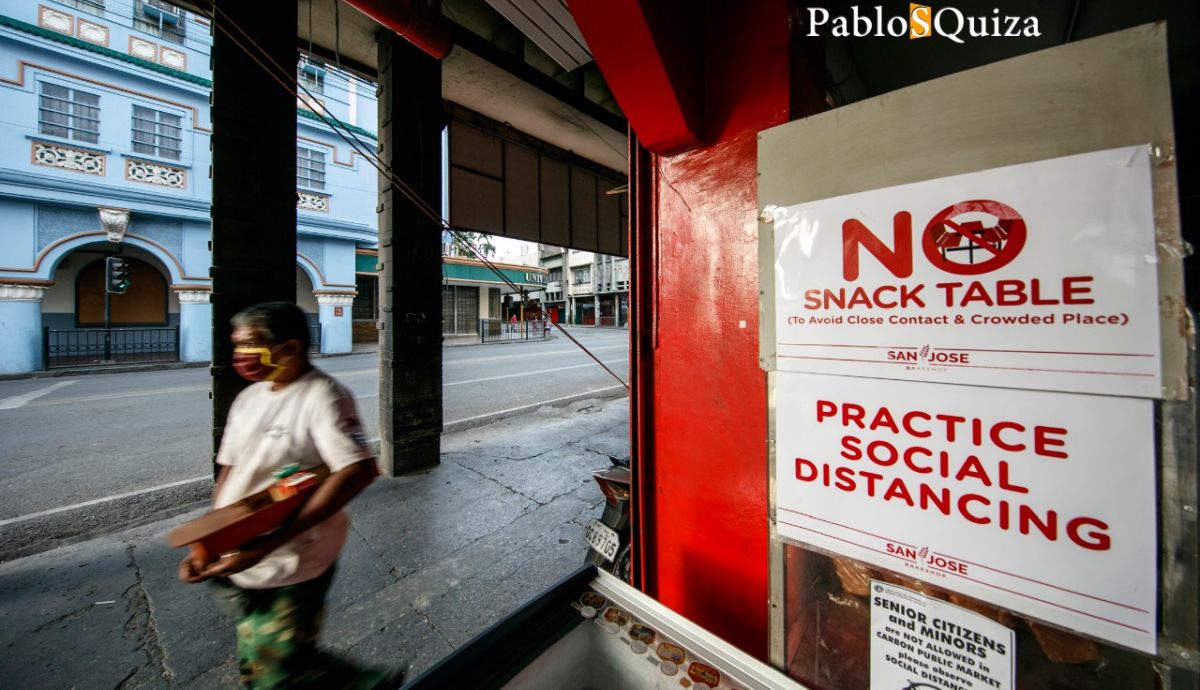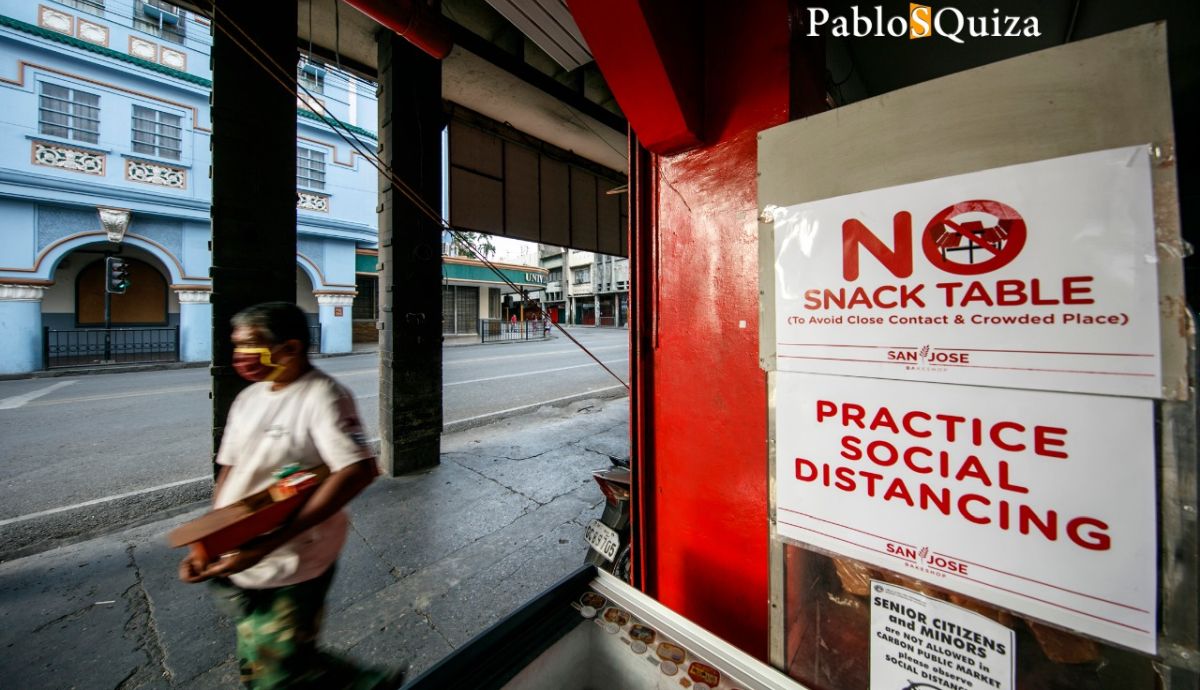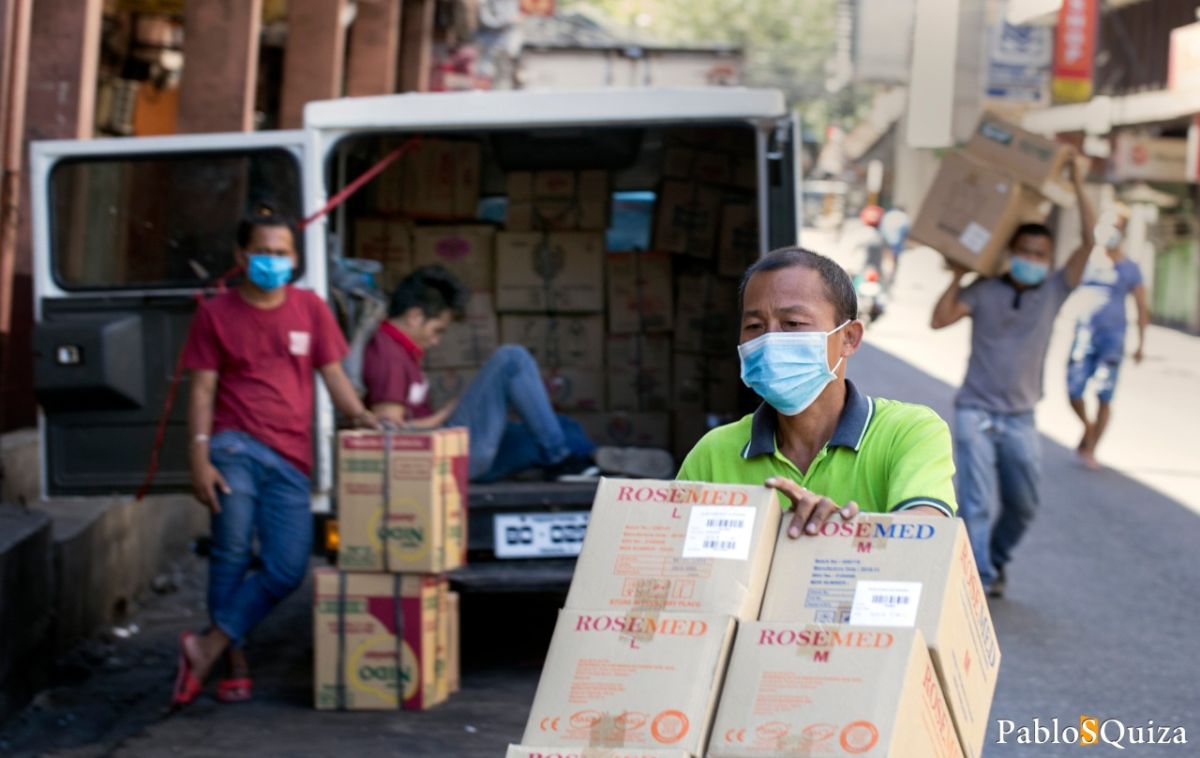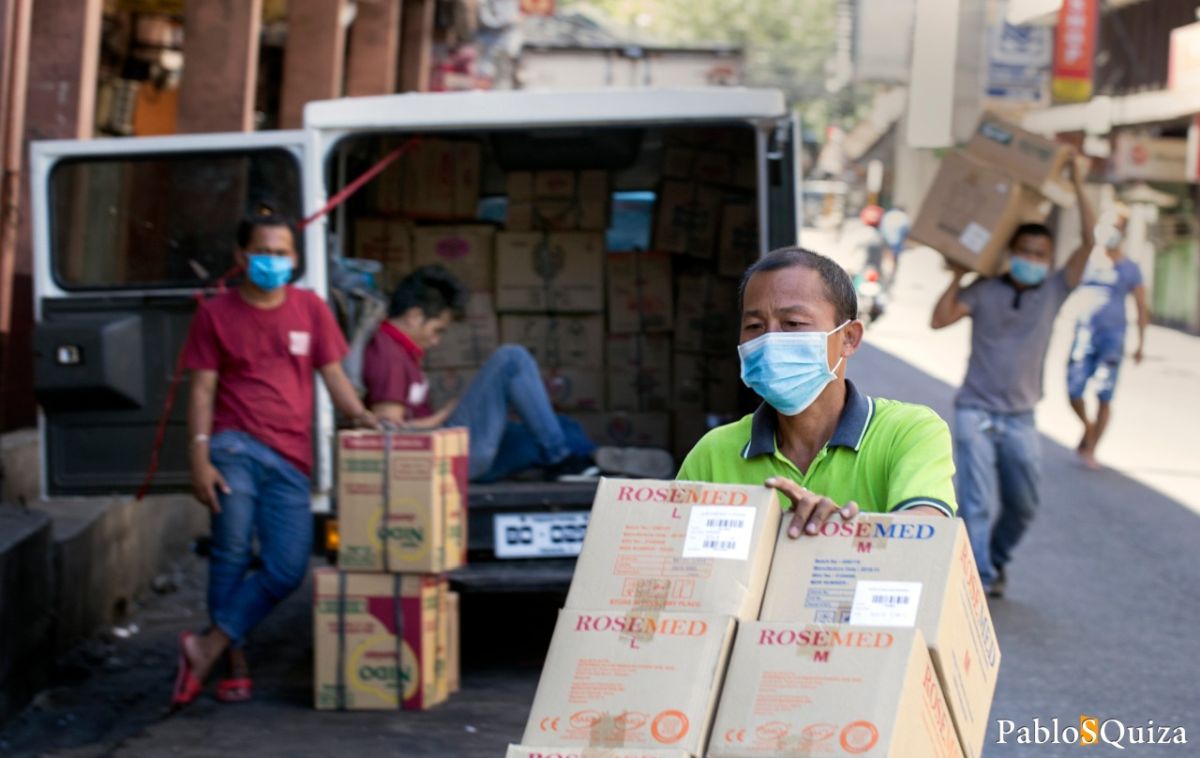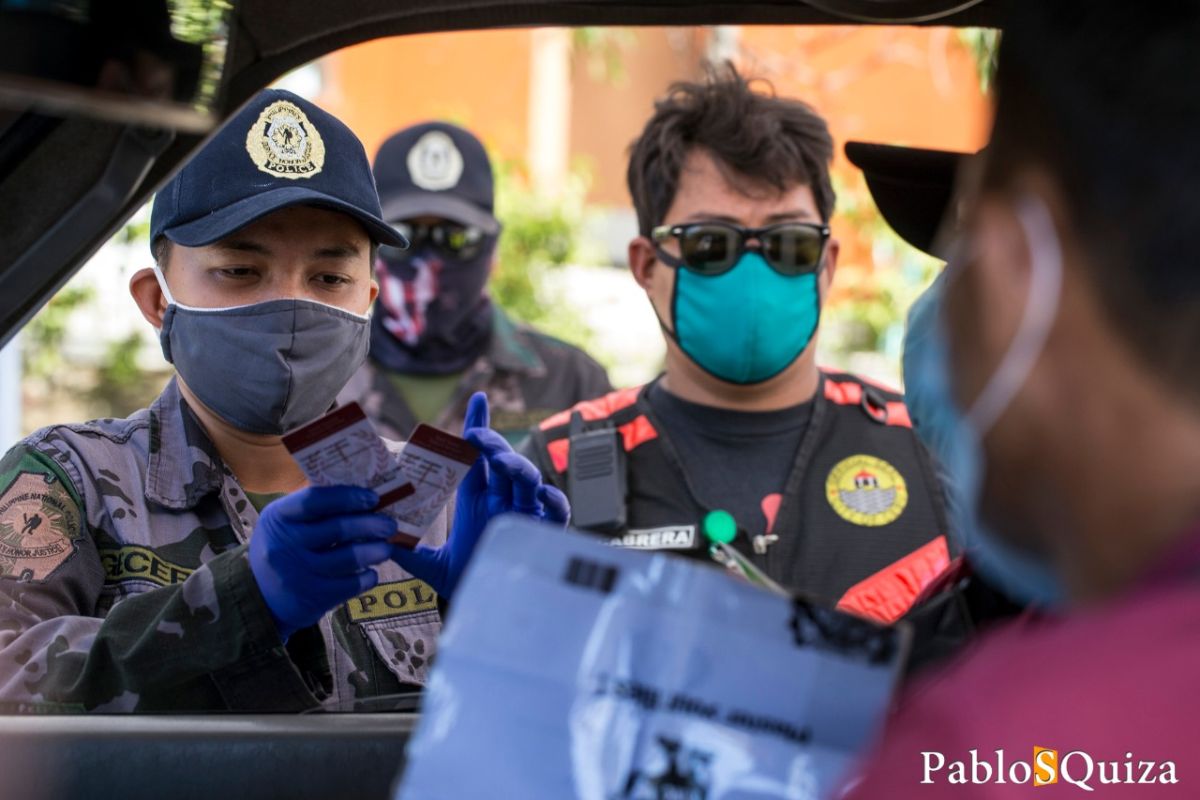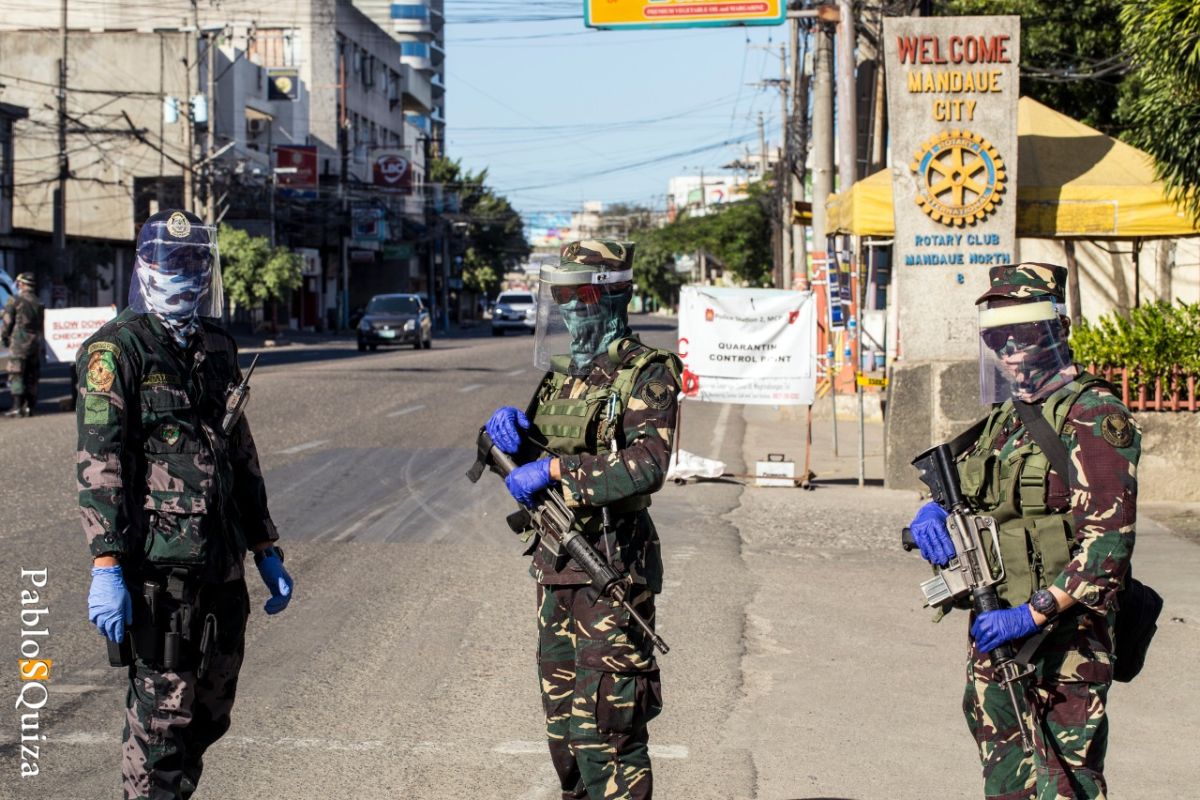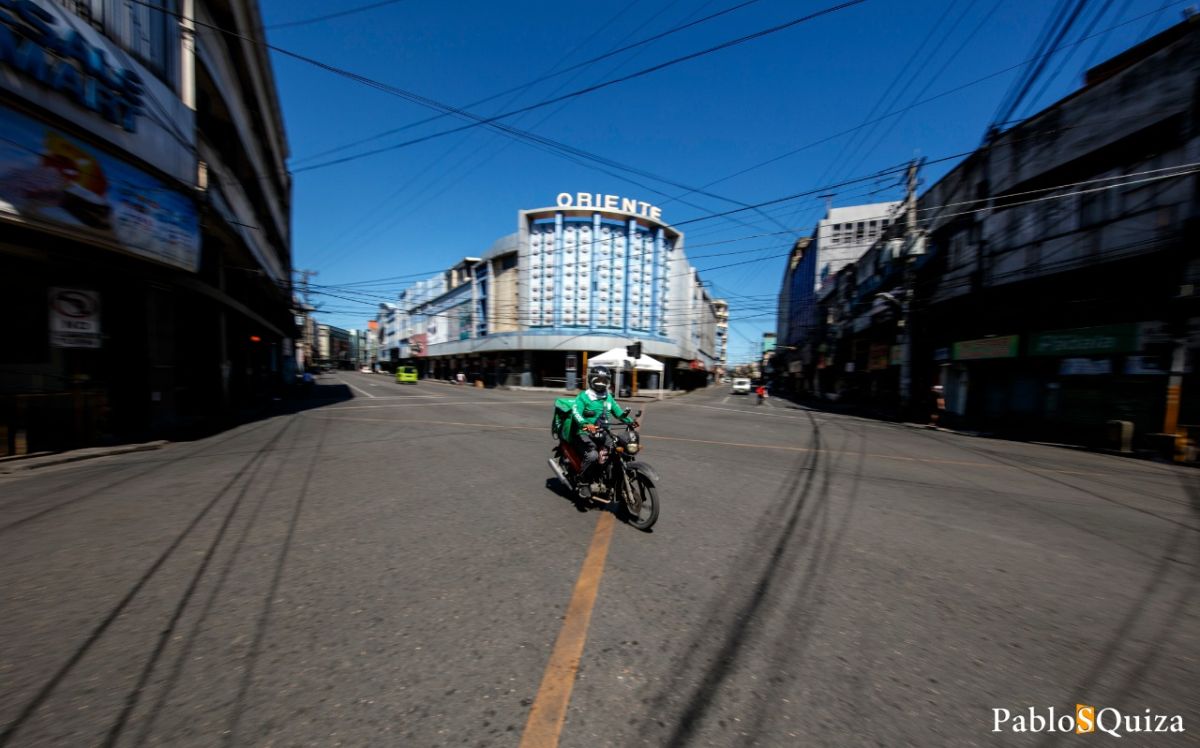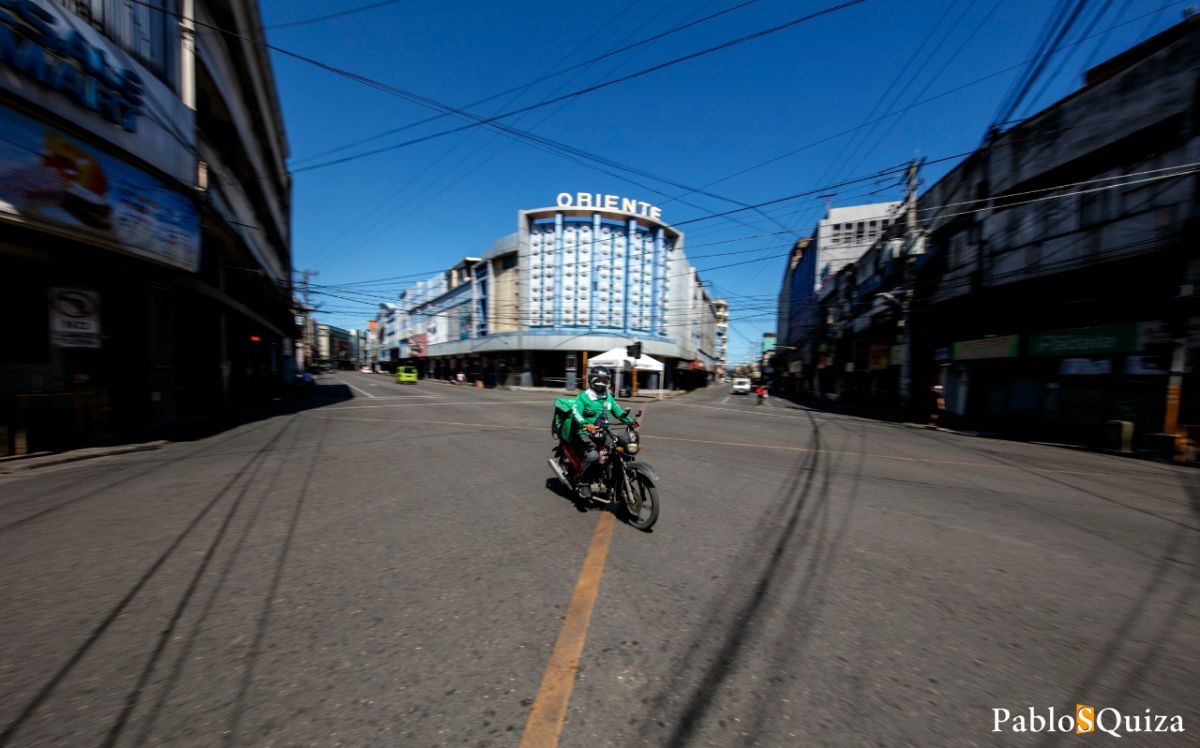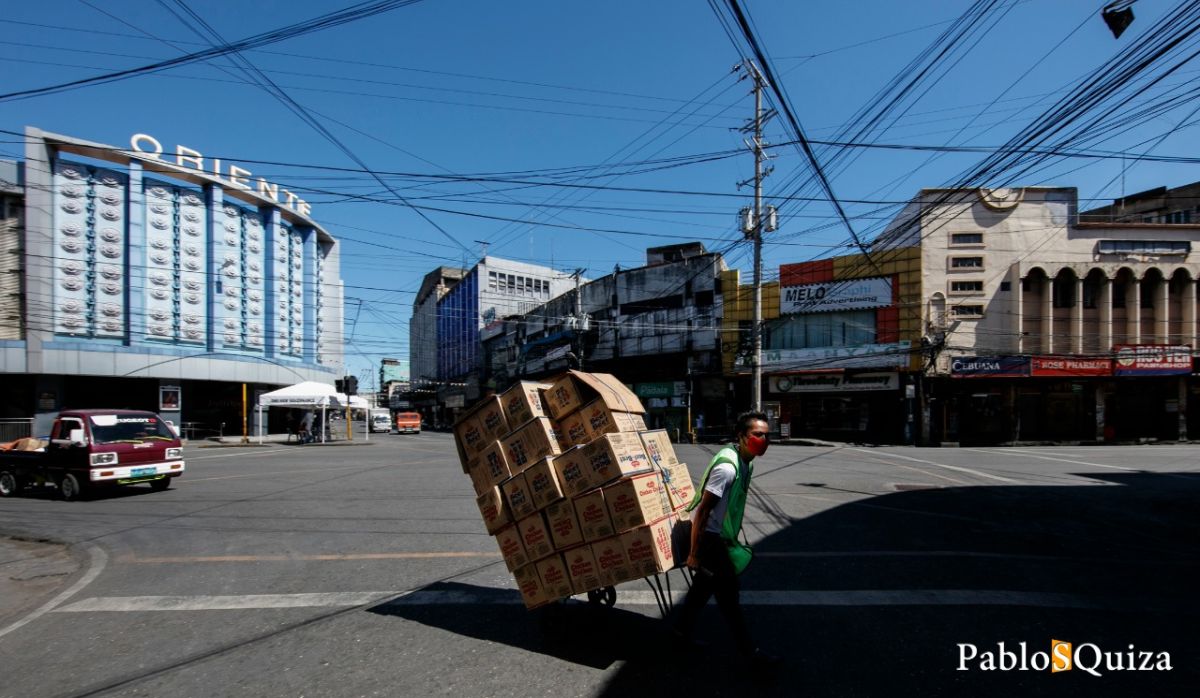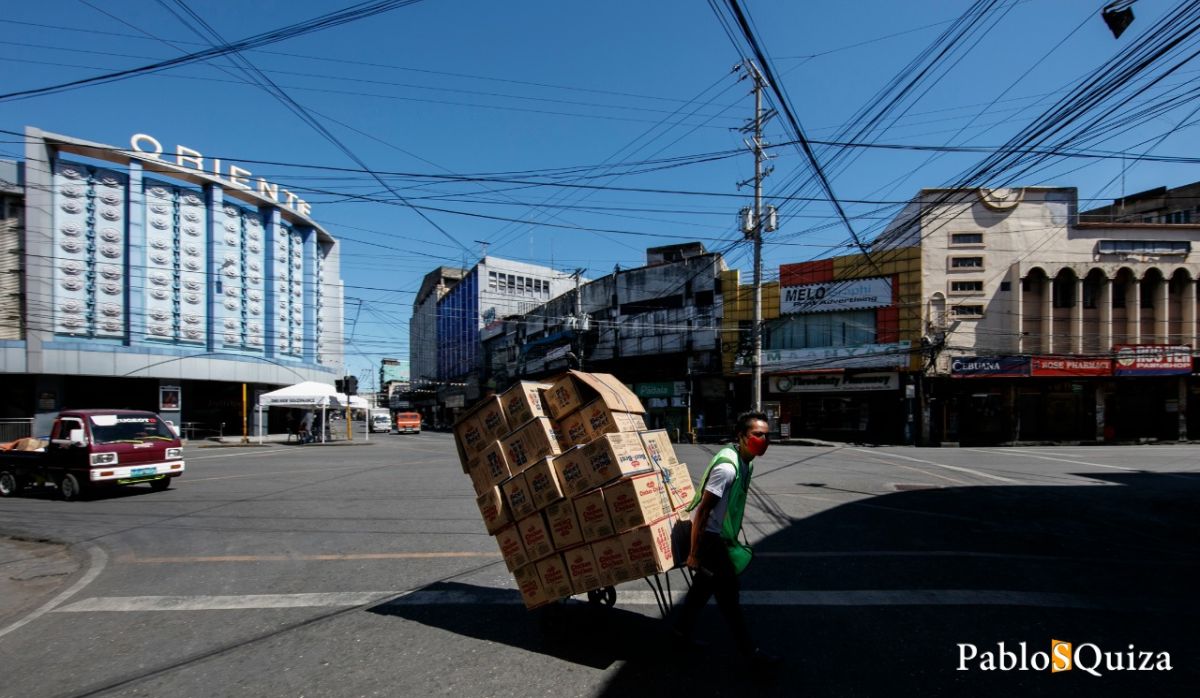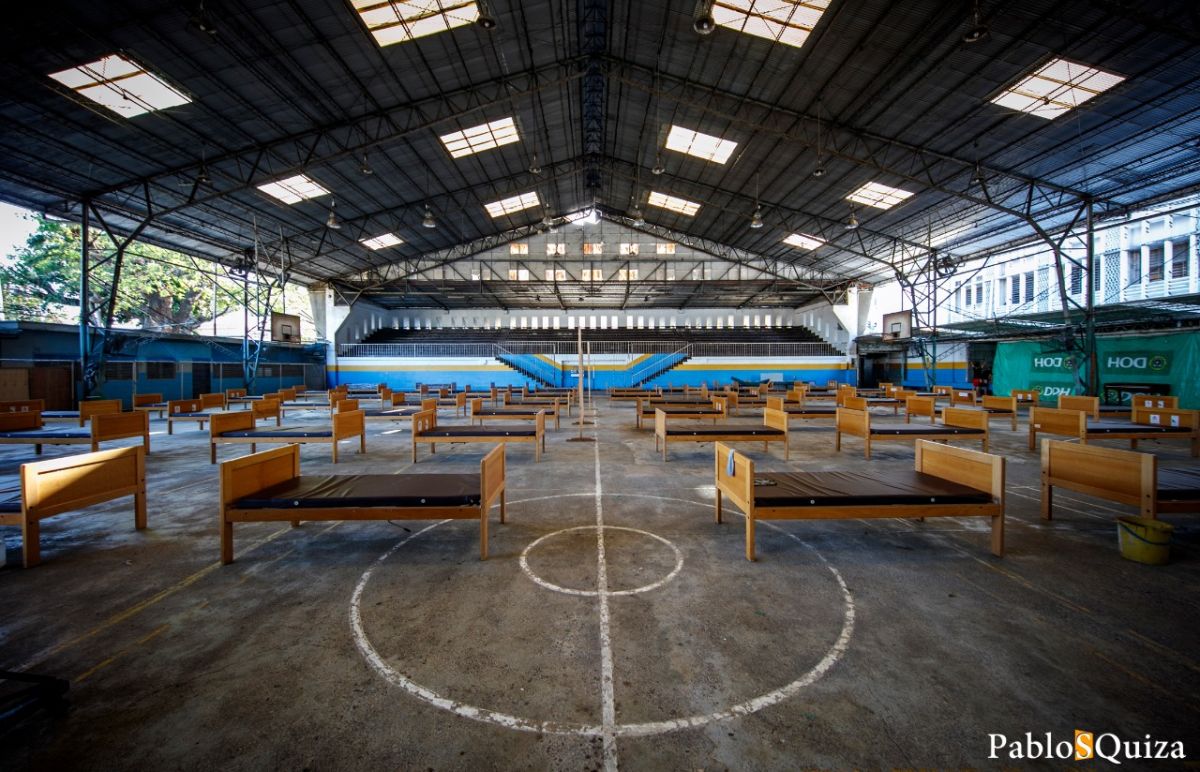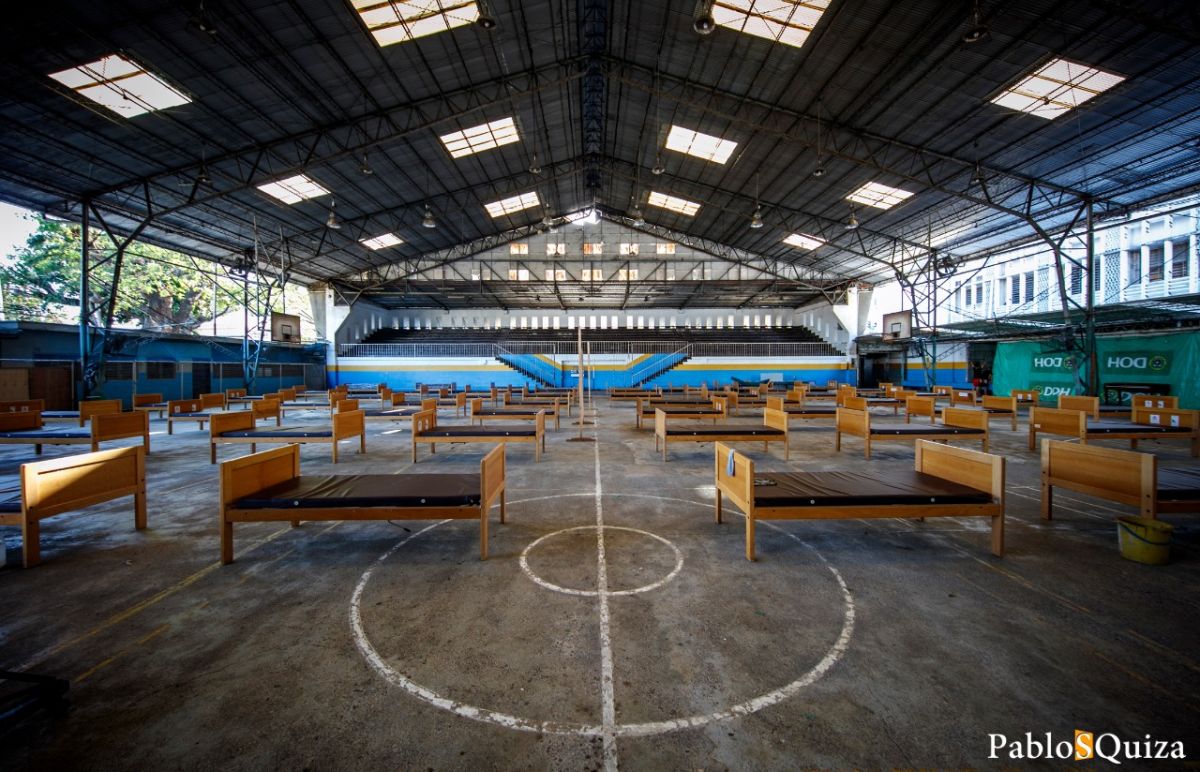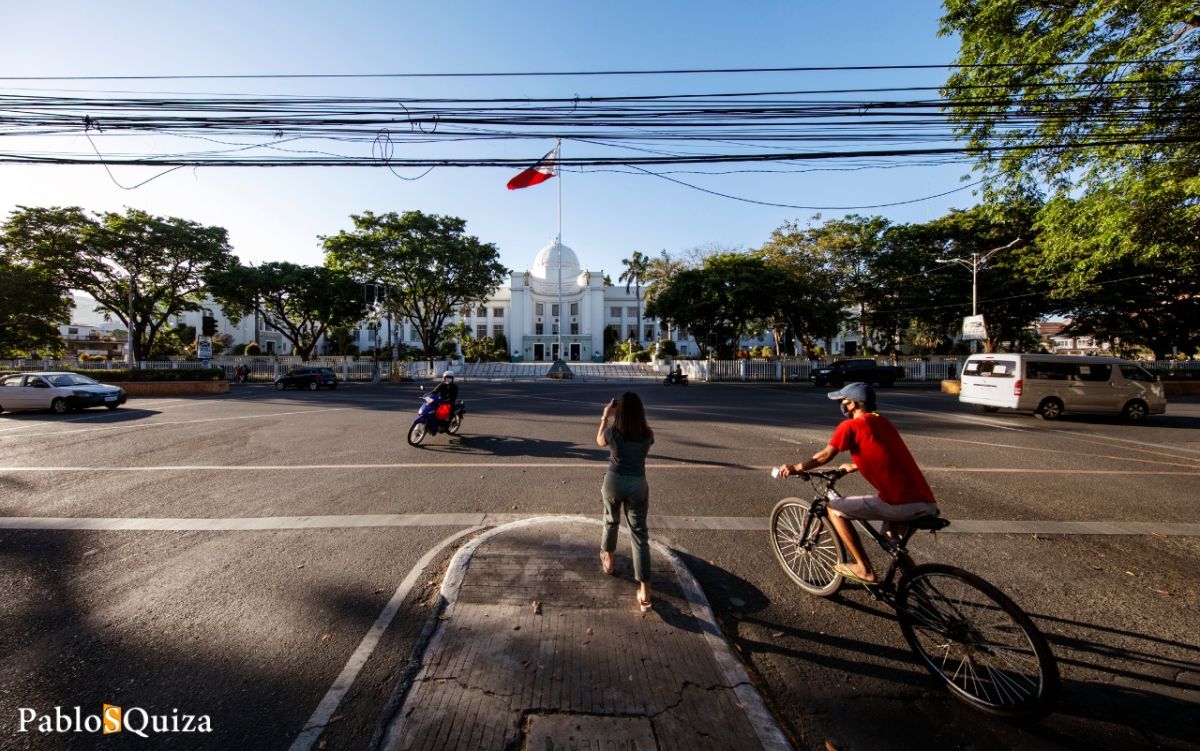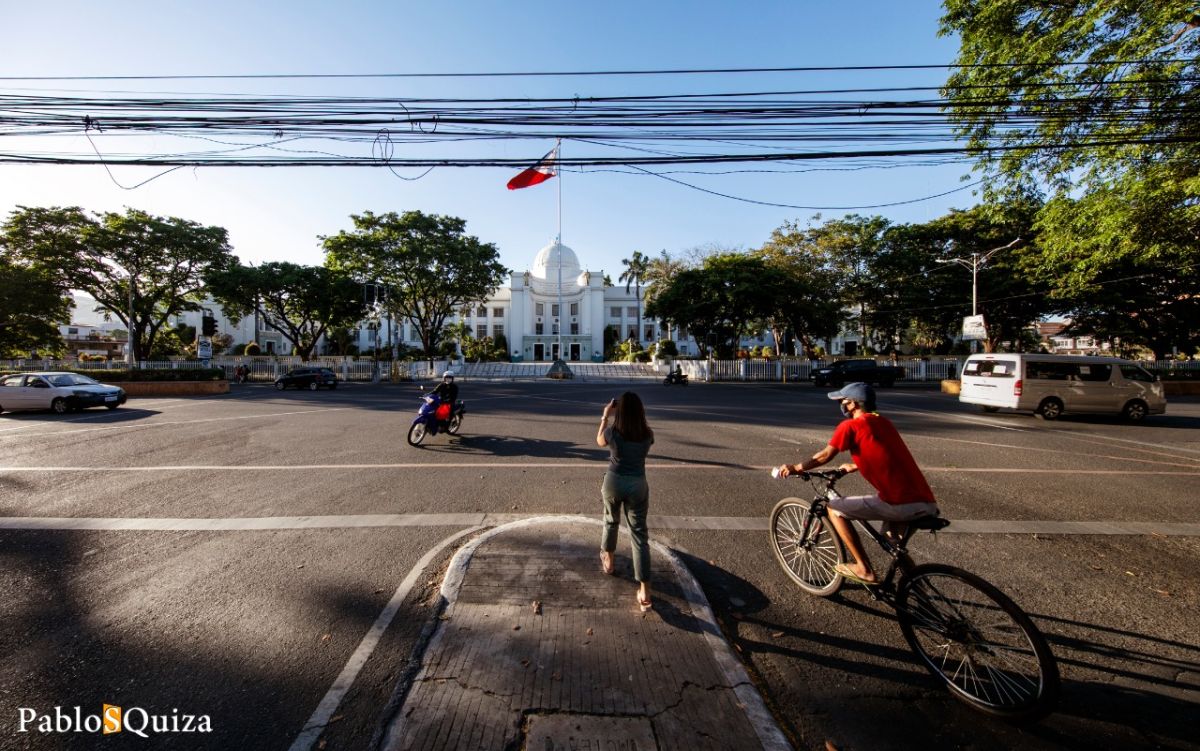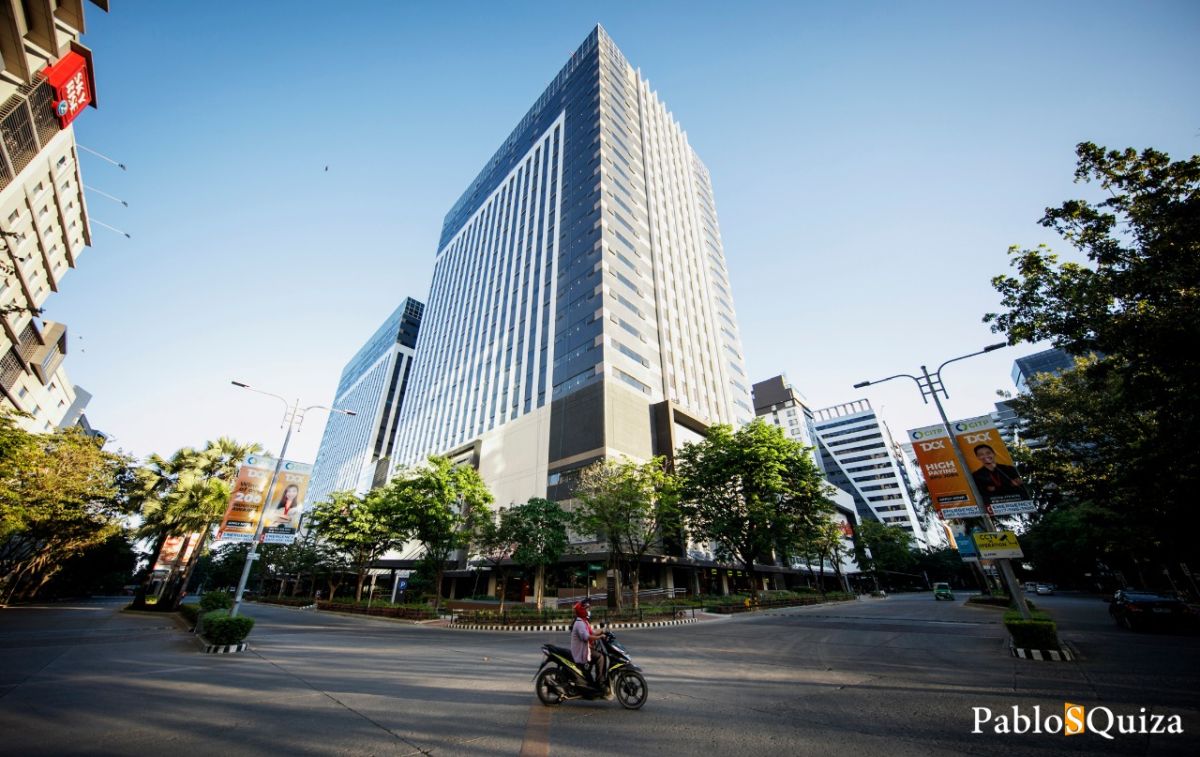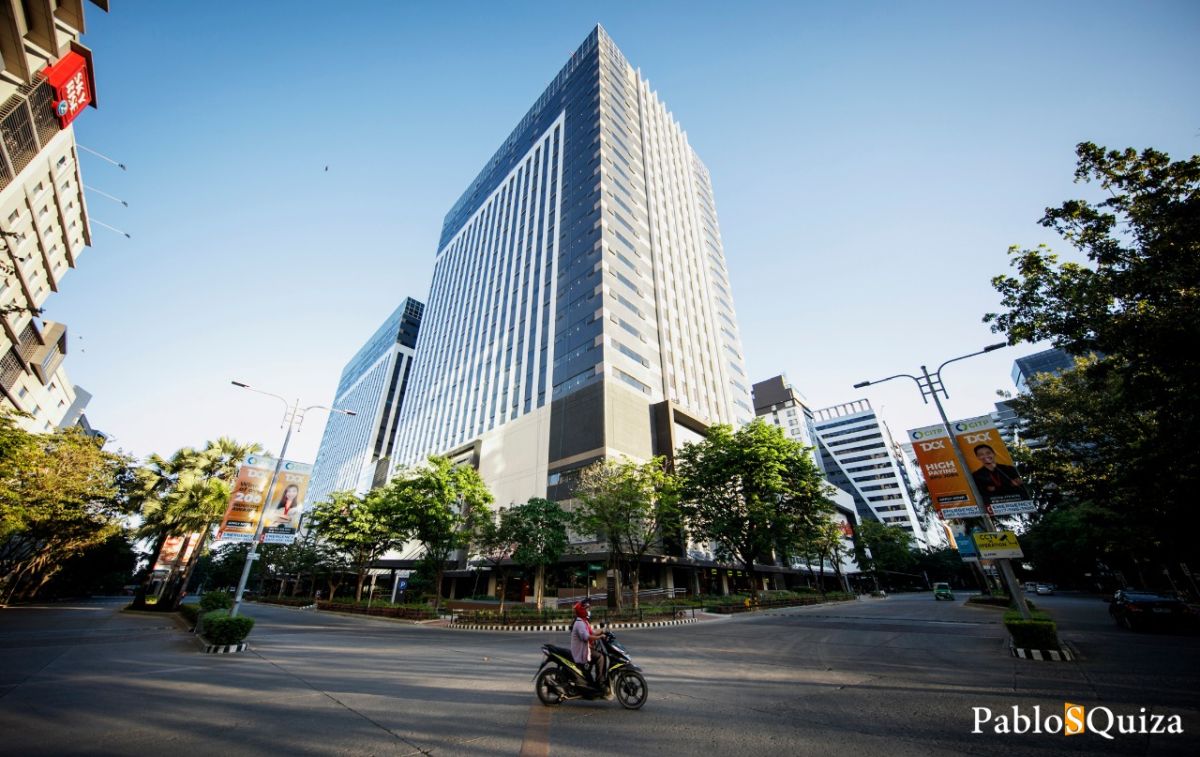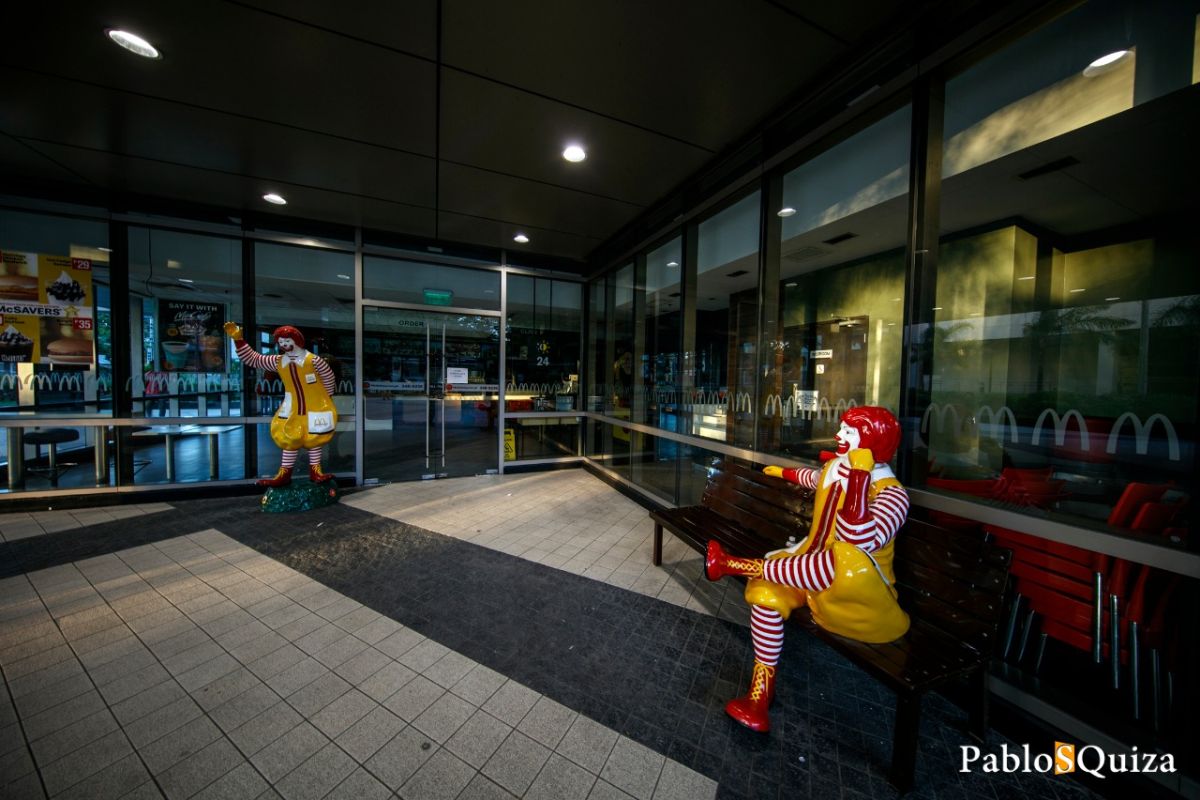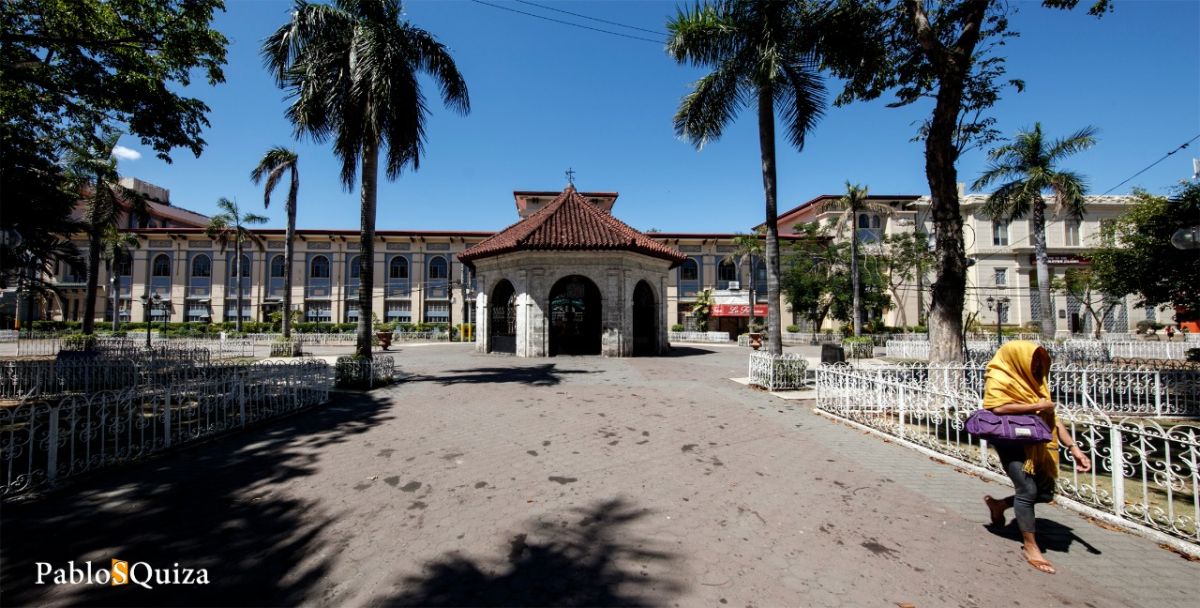 Keep Calm by Knowing These Myths About COVID-19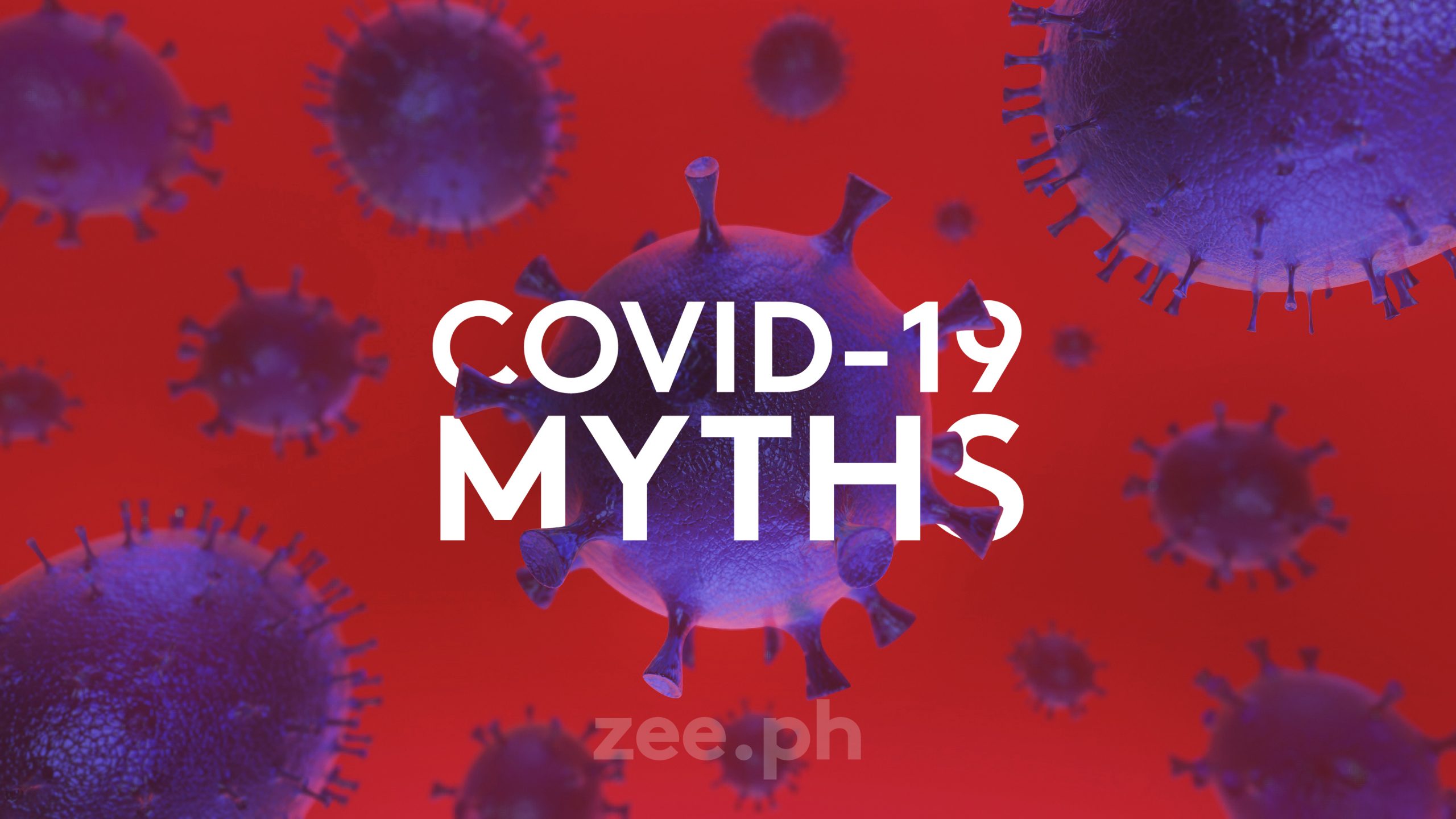 by Chrissy Grey Resaba
In these times of pandemic, hysteria and panic have taken over the world and nonchalance is a word not to be manifested for today. Worry and fear are enveloping around Cebu with enough evidence of the actions taken by the public – the hoarding of necessities and goods.
Cebu – both the city and the province – is working towards making the island a safe haven from the pandemic caused by the Novel Coronavirus. Entry points of both ports – aerial and naval – are now closed. Curfew hours are being implemented to secure that no one is outside during the hours indicated. Business and academic sectors shifted their modes to work-from-home and online classes. Medical professionals have been on the frontlines battling against the proliferation of COVID-19.
It is quite eerie to look at the main streets of the Queen City of the South having few crowds to none. The hustle and bustle of the metropolis has gone into an empty space. The actions taken by the government and the Republic of the Philippines are for better or for worse; it is only for the good of the public.
Cebu has been under the state of community quarantine and certain measures were implemented to ensure the public's safety and well-being. However, there are still myths making rounds in social media and the public in general about the ways to avoid COVID-19. These myths are not supported by scientific evidence. The scattering of fake news worsens the situation instead.
Here are some myths about the Novel Coronavirus: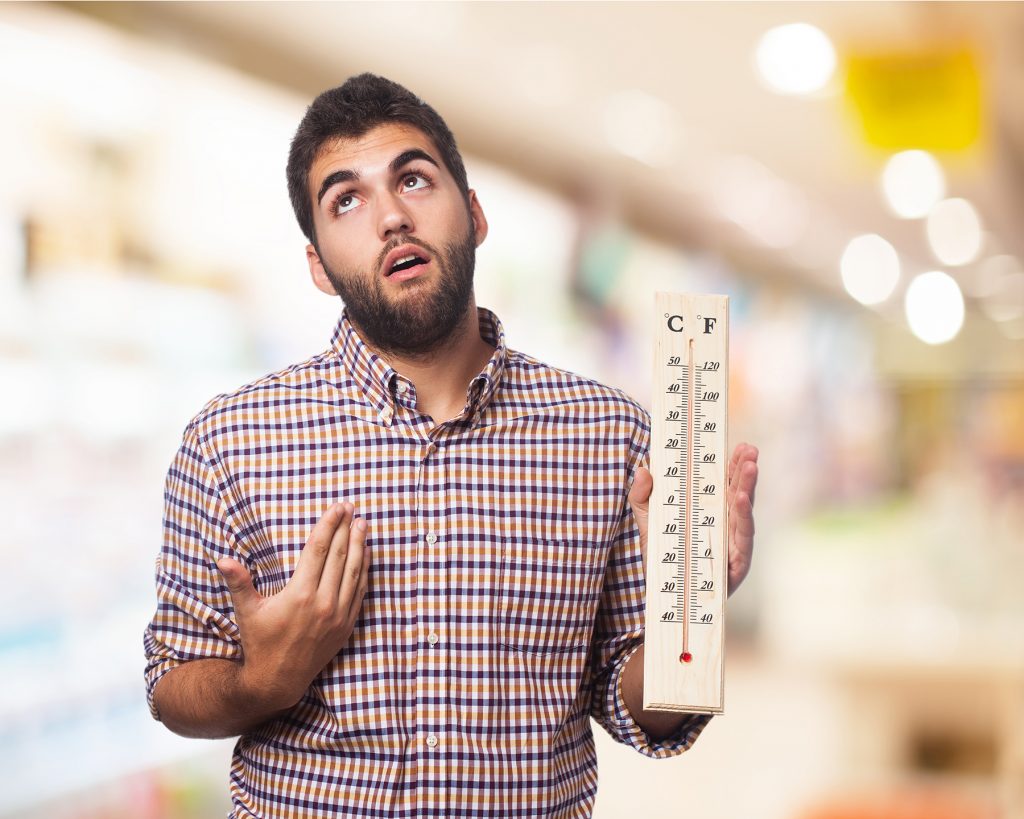 1. Hot and cold weather
Contrary to popular belief, the COVID-19 virus will never die when exposed to hot or cold weather. This type of coronavirus can be transmitted in all areas regardless of the weather.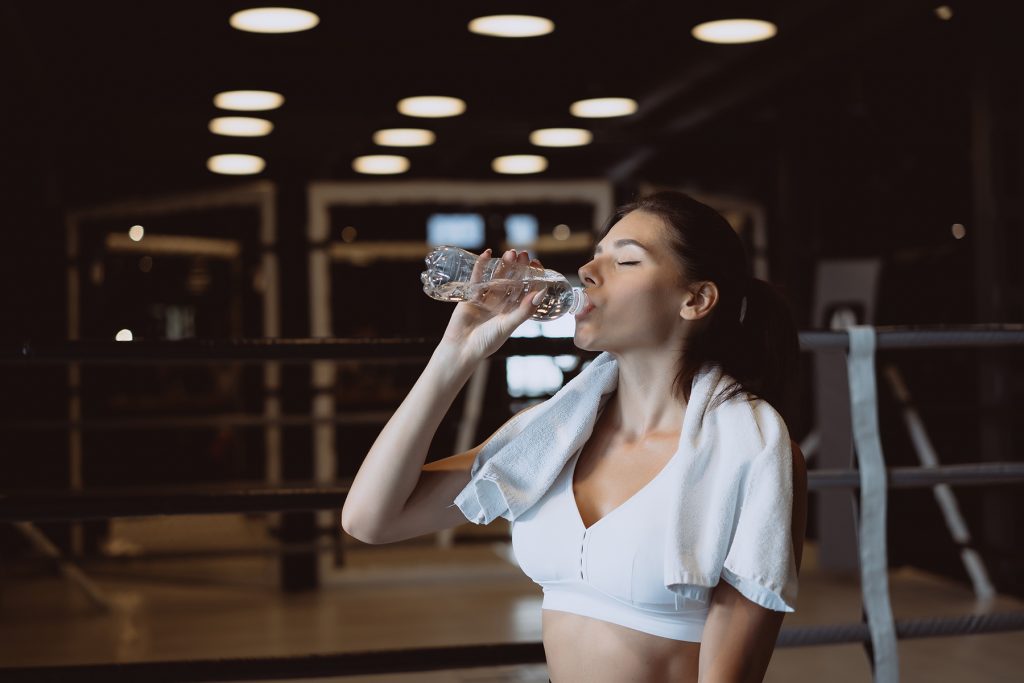 2. Drinking water
It is necessary to hydrate ourselves and to moisturize the throats but there is no scientific evidence that consuming volumes of water can flush out the virus.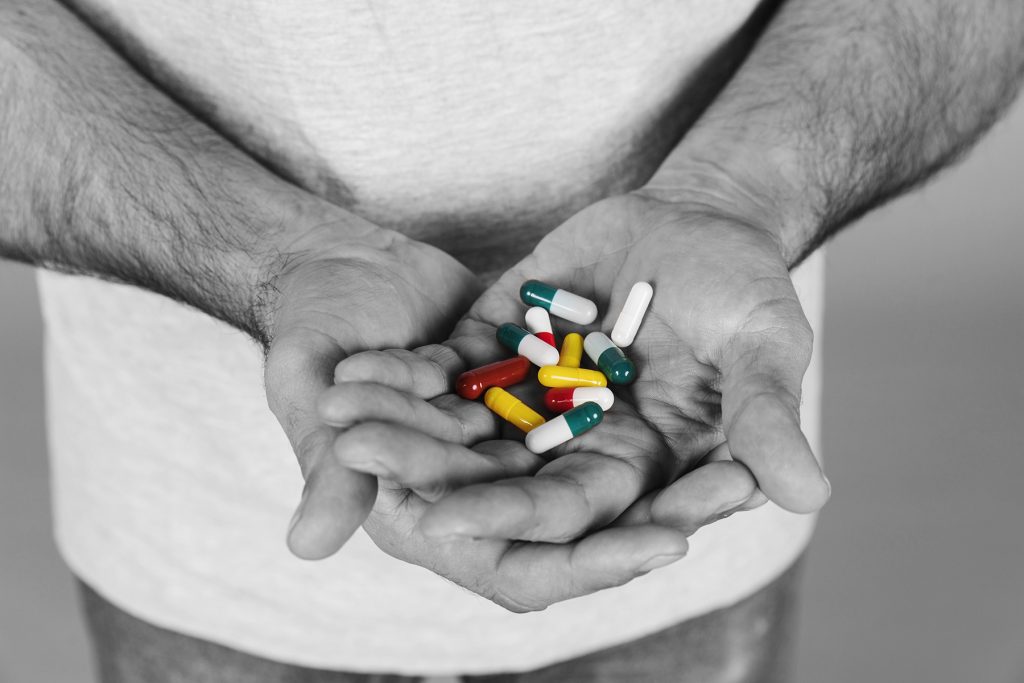 3. Antibiotics
Clear enough from the name of the medicine, antibiotic never kills the virus but bacteria instead. It is not advisable to take antibiotics to prevent COVID-19.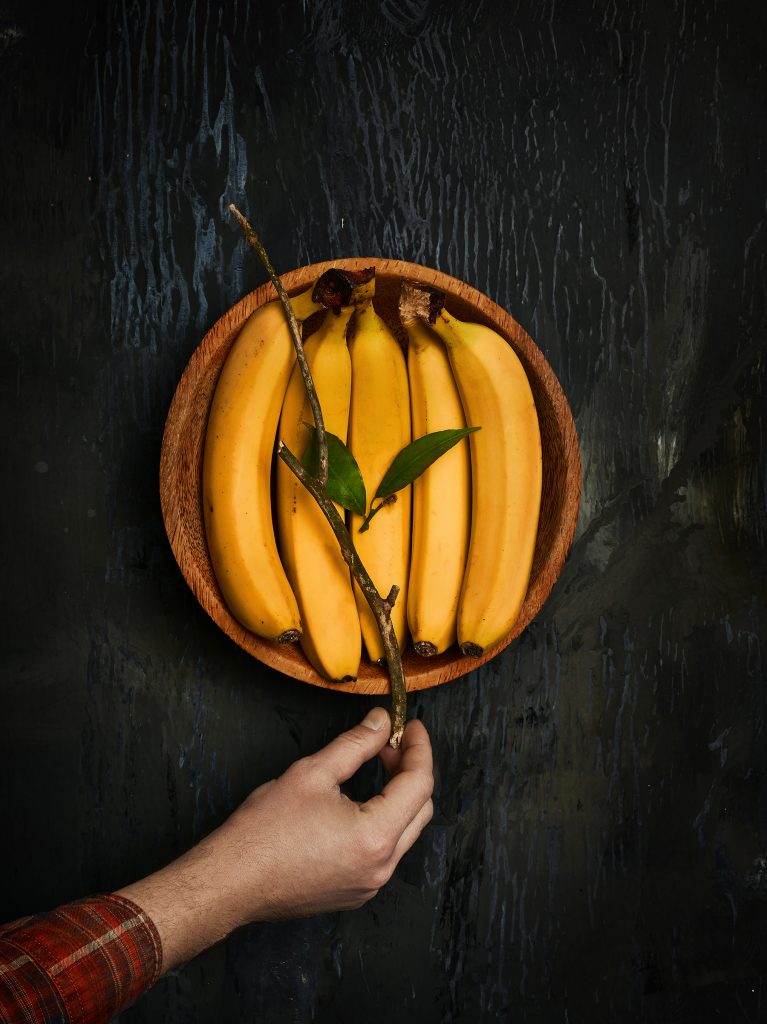 4. Eating banana
There is a video circulating in social media about the banana fruit that miraculously kills the COVID-19 virus. However, if one should be keen enough to examine the video, it is a hoax. To date, there are no approved treatments for the virus. Eating a banana and other fruits can boost the immune system instead but not kill the COVID-19 virus.
Practicing proper hygiene such as regular hand washing with soap and water remains to be an effective way of preventing infection since soap dissolves the structure of the virus. The public should not be very complacent enough to rely on hand washing alone. Maintaining social distance, staying at home, having proper coughing or sneezing etiquette, and putting oneself in self-quarantine if one traveled from outside Cebu or the country are some of the best ways to avoid the spread of the COVID-19 virus.
La Liga Henerales: Shaping History Awareness Back Again in Cebu
La Liga Henerales is a community of young talents passionately promotes historical awareness through periodic costumes carefully researched for its authenticity and accuracy and promoted as well in events and schools.
Only few individuals before were into pursuit in this historical awareness project until the age of communication where internet is convenient in the palm of our hands through our gadgets. New information travel fast and data is retrievable, yet also possess a disadvantage with the plethora of different social media platforms carried by various makers as well. In a daily basis, historical backgrounds are unearthed making its trend until now as new discoveries are released, but the idea of these information being shown and shared is as close as not valuing or commemorating to its sources leaving this information just a trend.
There is a certain community of Cebuanos that are taking a quest to rewrite and restructure what was in the past, filling the gaps in facts with further research of variable sources that are made debatable but sticks to it true cause, to unveil the truths of our heritage and our origins, as Cebuanos and as Filipinos as well.


La Liga Henerales is a Cebu-based, non-profit organization composed of a group of talented, committed and respectable individuals from different walks of life, schools and profession whose primary aim is to promote both, Cebuano and filipino culture and heritage that was depicted before in pre-colonial and colonial eras via re-enactment with costumes vested in proper research and investigation to achieve authenticity. They also push their cause on schools and other social gatherings promoting and spreading awareness about our local, and national heroes that we look up to. With these said, they also portray a closer look of the lifestyle of the past to where they perform stories, perform forgotten dances and rituals and portray their individual roles, vital in the fight of our country's future during those challenging times, and in honor to spread awareness of the lost practices we had in those times.
The Founder
Louis Kenneth Villaflor, an entrepreneur and an avid history enthusiast and costumer, founded the group on the purpose of re-educating the youth about real local and national history, he saw the opportunity to combine his favourite hobbies which is costuming and story role-playing and the process to instill the historical awareness and value among the youth and in schools, along with a group of fellow enthusiasts who shares his passion about research and history, they took it among themselves to be purposeful in the advocacy in spreading historical awareness in schools or events by wearing periodically correct costumes and sharing the stories and its value to the youth.
Behind the Garments
Meet Rodney "Pee-Wee" Senining, who has been in the fashion industry since the late 90's, strives  in concepts of avant-garde, innovation and cutting edge-fashion forward design. And also a teacher of Architecture, Fine Arts and Design of University of San Carlos, he had grown into research of books like the holy grail in the Library Resource Center and is always fascinated of the periodical times and how to preserve it; Hence, his interest had grown for the affinity of Periodical Costumes and Sustainable Fashion.
 Being part of the group La Liga Henerales, he was tasked to instantly be their mentor for the young talents and as the organization is still new and developing with limited funds, resourcefulness and research were done to come up with a good output of photo shoot and was quite proud of it and still promise on the next editions of pieces to be more historically accurate. Even as teacher for Fashion Design in SAFAD, his expertise comes hand in hand with the members as he helps them do research as well. His passion and interest somehow led him with enough knowledge to key the insights of the significant periods and historical backgrounds of it.
Historical Awareness in Cebu
The strength and progress of a country is anchored on how well they know and honor its history. The means of historical awareness in Cebu is almost non-existent among the Cebuanos, although we push forward in tourism and promote beauty through sceneries and other aspects of culture yet never commemorate deeply on historical icons such as our other local heroes, and ancient cultures as well that is almost been forgotten in an urban Cebu. Nevertheless, as long as communities' like La Liga Henerales are now evolving in a learning state by real discovery by multiple resources, this will always reflect of how we appreciate love, patriotism and honor to our country and would look forward to progress.