After the Razzmatazz and Razzle-dazzle: Post-Sinulog Thoughts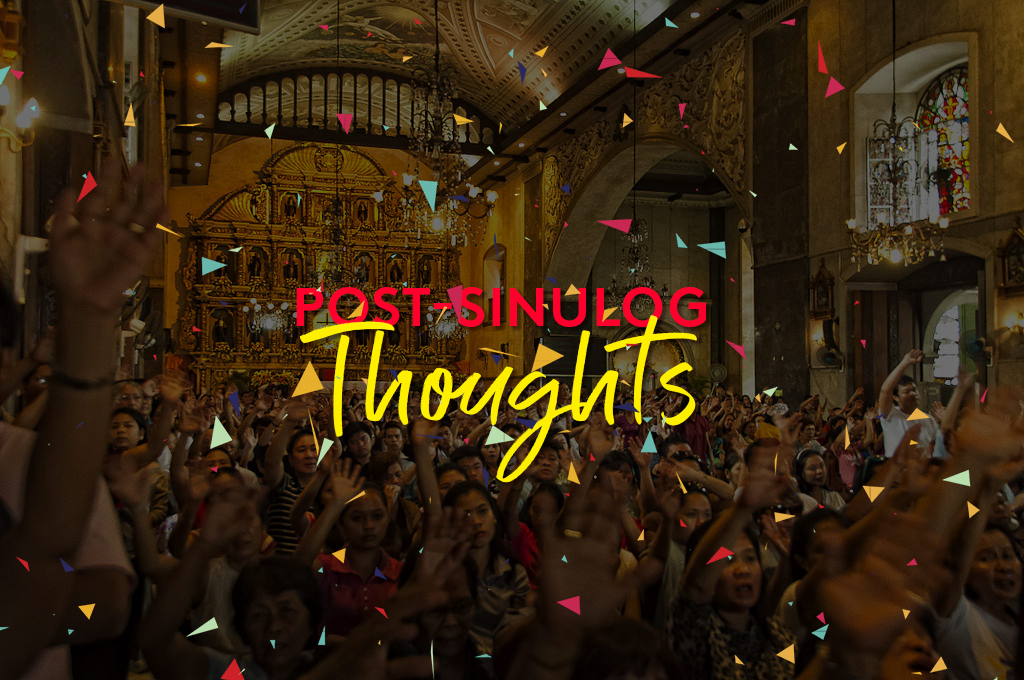 by Chrissy Grey Resaba
Buntings of red and yellow were removed from post to post. Streets were cleared and cleaned. Fireworks displays were faded in the sky. Beats of #prititit and tunes of tourism-booster Cebu tracks were being put to archive once again.
Contingents from different parts of Cebu and Central Visayas had gone back home. Party people had gone sober while some are still recovering. Traffic has gone back to normal. Businesses, as well, has gone back to normal.
However, all the fun and loud chants, smooth grooves, and frenzied choreographies are still replaying from the memory banks of the people who celebrated Sinulog 2020. The queen of all festivals in the Philippines has left again another mark of cultural and festive nostalgia to the people from all parts of the world and Cebuanos alike.
After all the razzmatazz and razzle-dazzle, let's get to know what are these IG and FB personalities' #PostSinulogThoughts about celebrating the newly-culminated Sinulog 2020 and how did they differentiate it to last year's.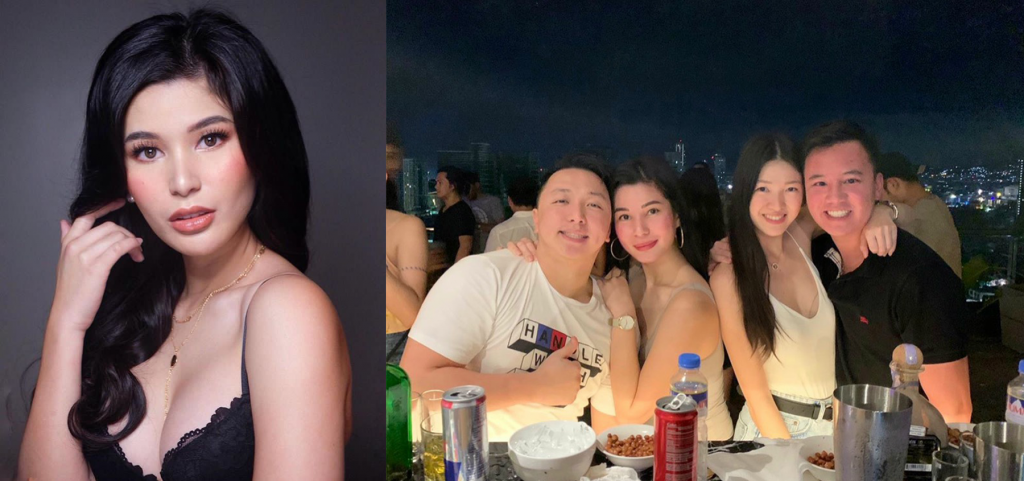 Eva Psychee Patalinjug, Binibining Pilipinas Grand International 2018 @evapatalinjug
I celebrated my Sinulog with my boyfriend and some of my close friends, we decided to choose a place where it's not very crowded where we can see the whole Cebu, talk, and chill the night away. We went to Verified Lounge – Cebu's newest premier sky lounge – located at the rooftop of the Avenir Building. It was something new for me as the night was calm as I was away from the busy streets of Cebu. It's definitely one way of enjoying such festivities.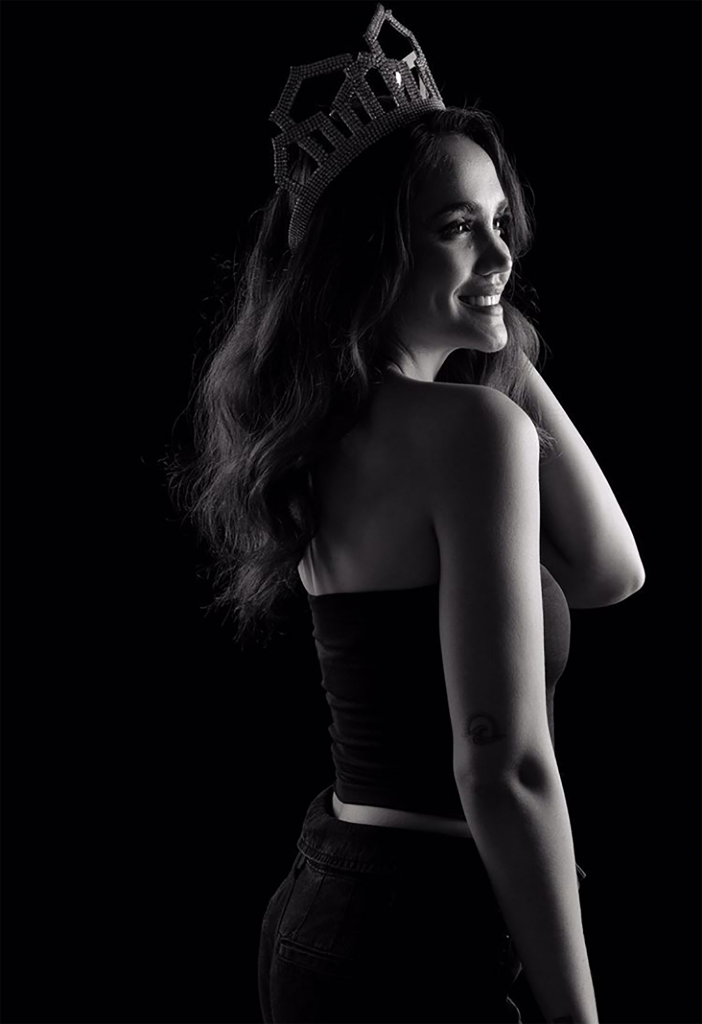 Kim Covert @kimcovert
The Sinulog celebration this year has been one of the most memorable events in my life. Not only was I invited to perform a few of my own songs during the weekend's festivities but I also turned over my Binibining Cebu Tourism crown to my successor. Last year, I was busy with work and was not able to completely grasp the events. This year's festival was more organized which is a great success for Cebu. Many have flown in and had spent time with their families in the "Pit Senyor" spirit, others have enjoyed spending time off with friends and colleagues. It was a great way for me to start my New Year and close my Cebu chapter before I leave to the US in a week.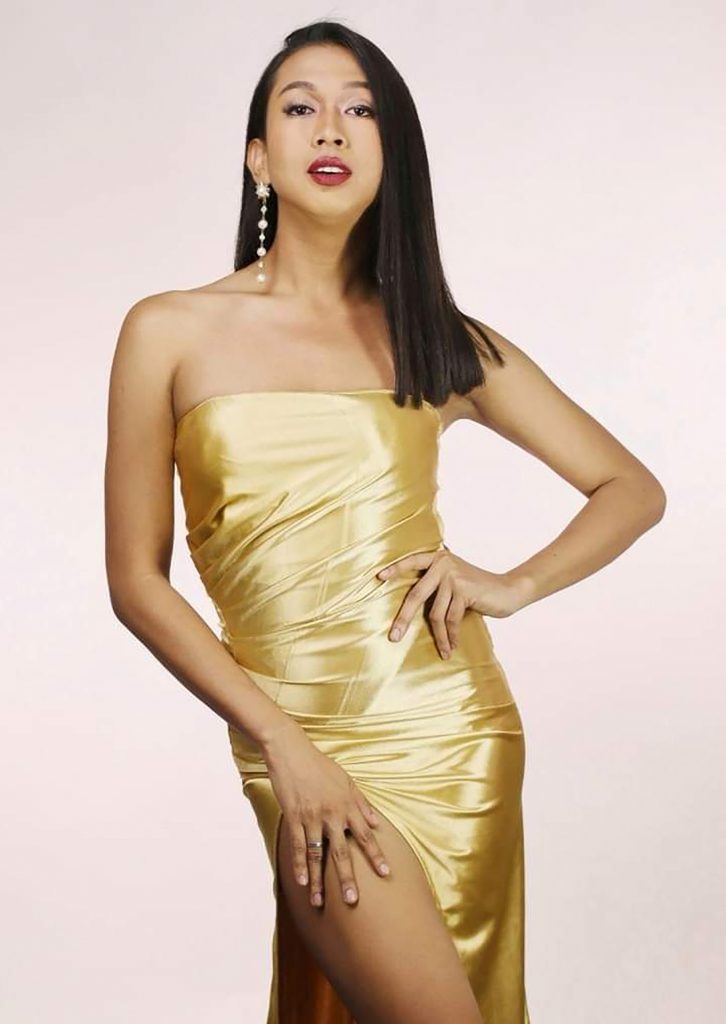 Alem Garcia @thealemgarcia
Well pretty much, I was still busy doing shows and events for Sinulog. But what made it different this year was the religious celebration made me believe even more that Sto. Niño is indeed miraculous and that He is meant to be celebrated. Even though you are successful in your chosen field, furthermore, everything will be meaningless if you do not have the faith.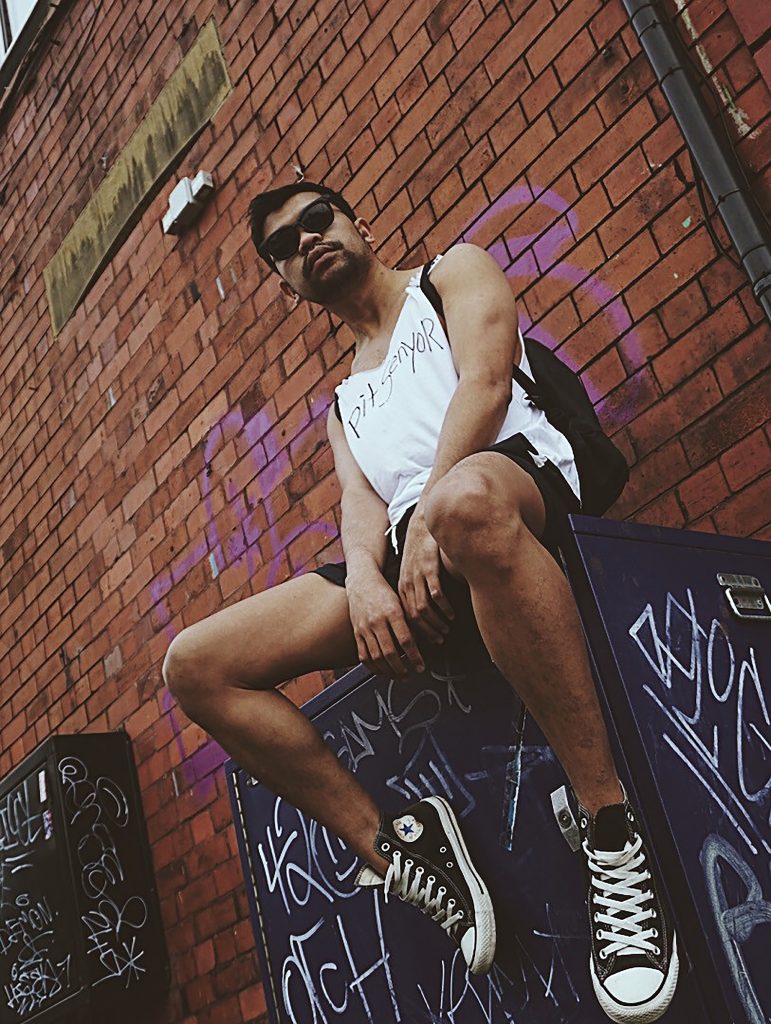 Philip Pingoy @almostablogger
We all have a Sinulog story to tell. It may be a story of losing faith and finding hope. But what is important is our devotion to the Holy Child Jesus (Señor. Sto. Niño). This year, my Sinulog experience was very different since I am already based in the United Kingdom. Thanks to the internet I was still able to watch the mass and all the festivities in Cebu. I am in UK because I prayed to Sto. Niño. So, let us not forget the reason we celebrate Sinulog and let us continue to share to the rest of the world why Sinulog is the grandest festival in the Philippines. Pit Senyor everyone! I hope you had a good one!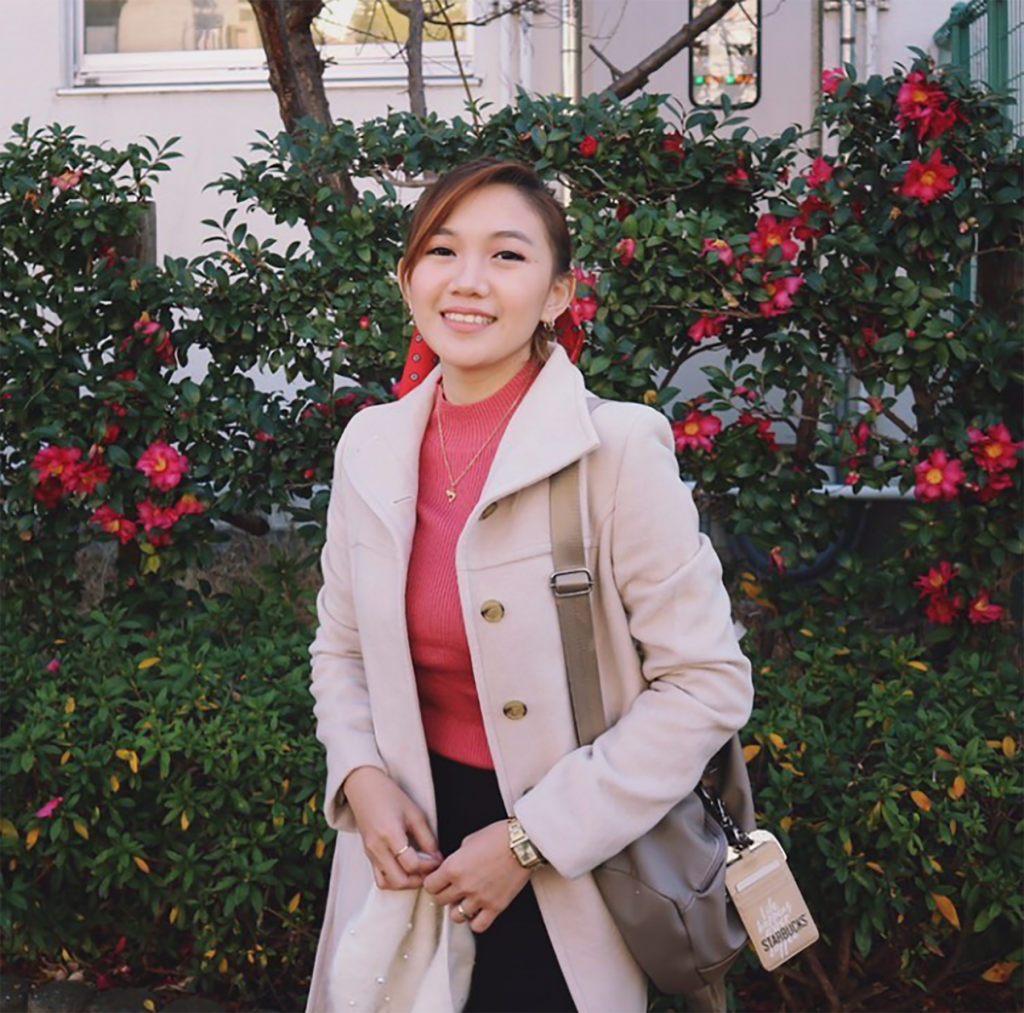 Lyssa Amor @lyssaamor
Sinulog celebrates Filipinos' acceptance of Christianity. This year, I celebrated Sinulog by hearing the word of God. I went to church which I do every Sinulog but the difference now is that I am not in Cebu. It's my first time to celebrate Sinulog away from home because I'm currently in Japan. Although I didn't dance the traditional Sinulog dance this year, I wasn't able to watch the fireworks in Ayala, and didn't spend time with my friends in Mango and IT Park. Snr. Sto. Niño will always be in my heart and I am forever grateful that our ancestors accepted Christianity and we continue to embrace it up until today.
Kevin Geniston @kgeniston
Sinulog will always be a highlight for me as a Cebuano. This year has been fulfilling as I was able to brave the crowd in the Basilica Minore del Santo Niño de Cebu three times to attend the novena mass which had also become like bonding time with my family, daughter, friends and loved ones. I ended the celebration of the Sinulog festivities with a bit of the usual partying and/or clubbing.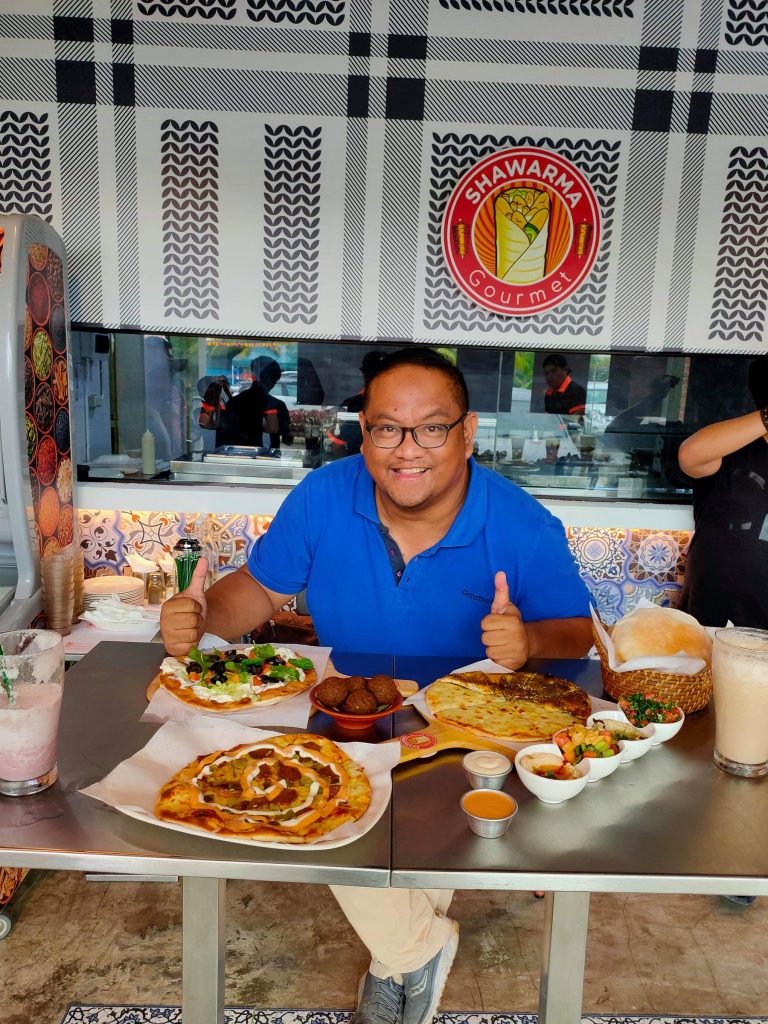 Carlo Andrew Olano @kalamicebu
My Sinulog this year was a great mix of religious and secular activities. I was able to go to the church and somehow witnessed the Traslacion and the fluvial procession. I also went to many side events like parties, mall events, and fireworks exhibitions. Sinulog 2020 had a fantastic balance of fun, faith, and festivities.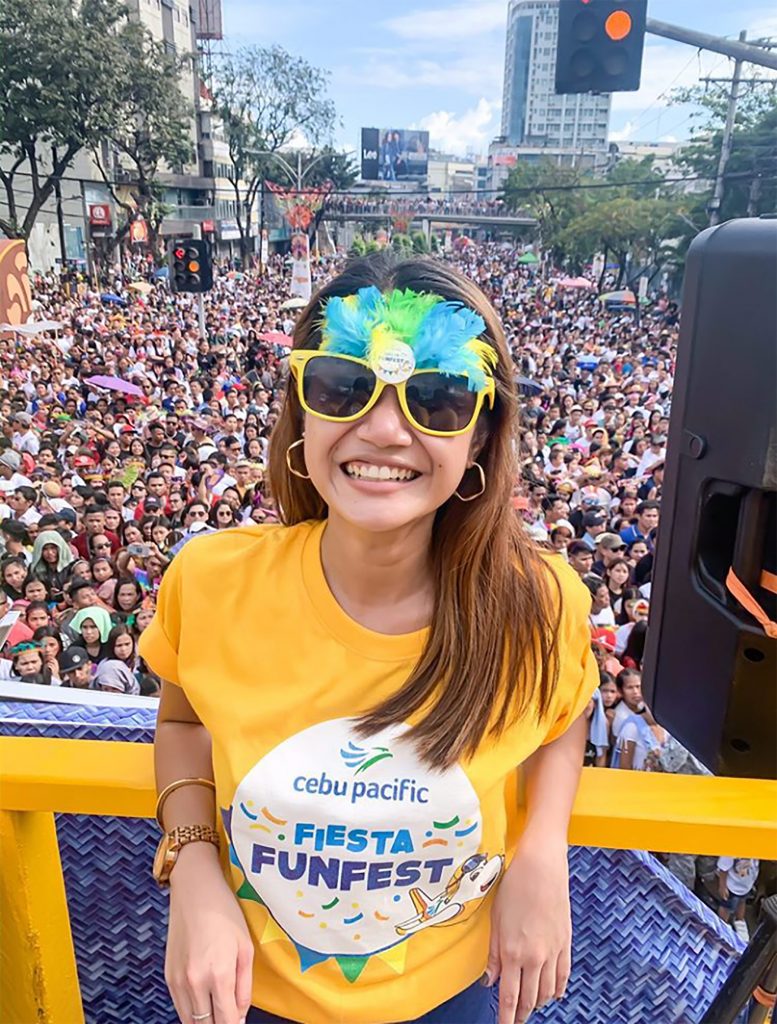 Danna Bacolod @dannabacolod
This is the second time I spent Sinulog with Cebu Pacific. We had series of events prepared during its entire week and participated the grand parade by having a float last Sunday. I always feel excited to join Sinulog Grand Parade and see a lot of people celebrating their own way of Sinulog along the streets of Cebu. Guess it's safe to say that I had so much fun. Even if this was work-related, I didn't feel like I'm actually working as it was always joyful doing events like these.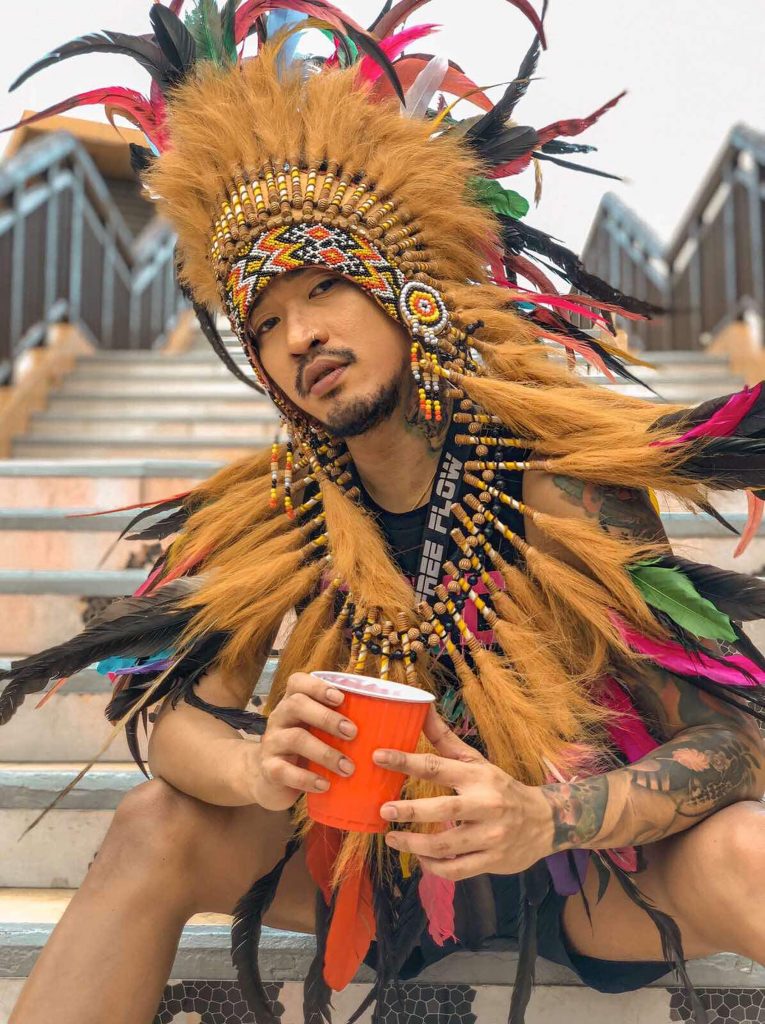 Nimo Hideki @nimo_scheming
You prolly knew this already but, Sinulog 2020 was by far the most phenomenal Sinulog experience: more laidback than the previous years'. The music in every corner of the streets were still there to help you let loose and enjoy the experience. The surge of people had tested you both mentally and physically. But it was an experience you cannot miss like mingling with people from different walks of life and shouting out "Pit Senyor" to everyone. Summing up my Sinulog experience, I was able to get crazy and enjoy all aspects of the fest.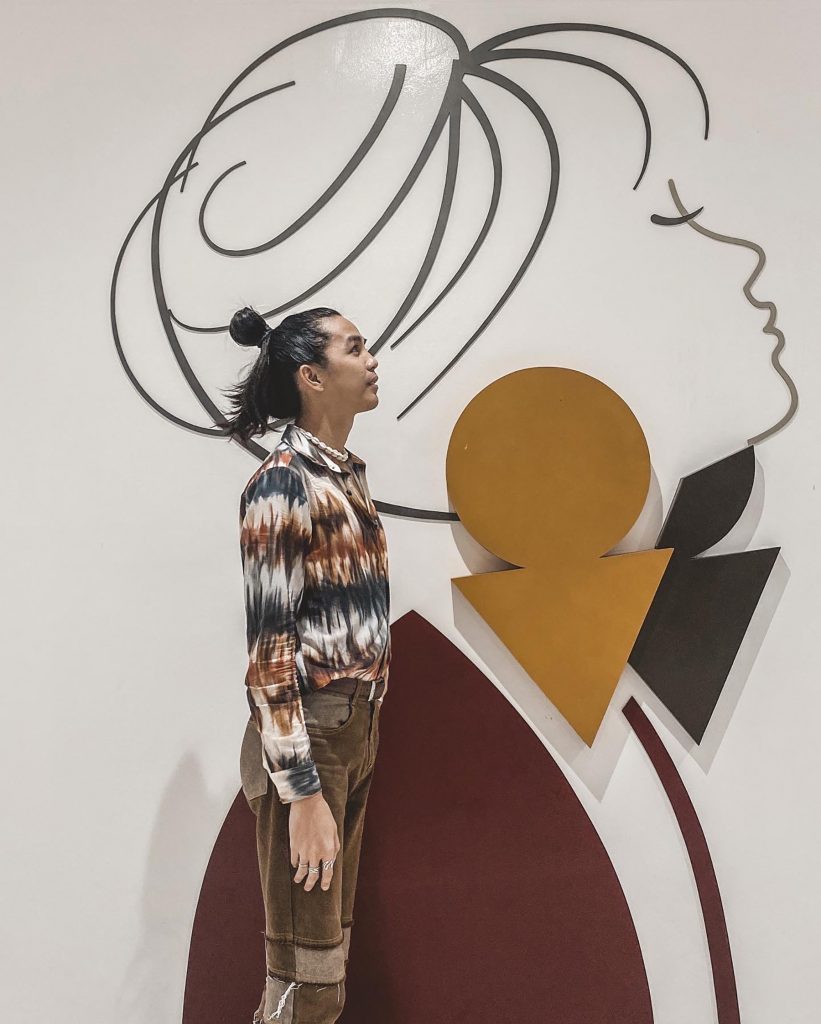 Michael Rey @michaelsomewhere
I had the most relaxed Sinulog experience this year. I did not party and preferred to witness the grand parade instead. I do think that this year's celebration was more colorful and much safer as establishments strictly abided the rules imposed by the Cebu City Government. I was also amazed at how the festival of fashion here in Cebu has evolved throughout the years.
Now, how about you? What are your #PostSinulogThoughts this Prititit 2020? Viva Pit Senyor!
Cebuano Pride: The National Museum of Cebu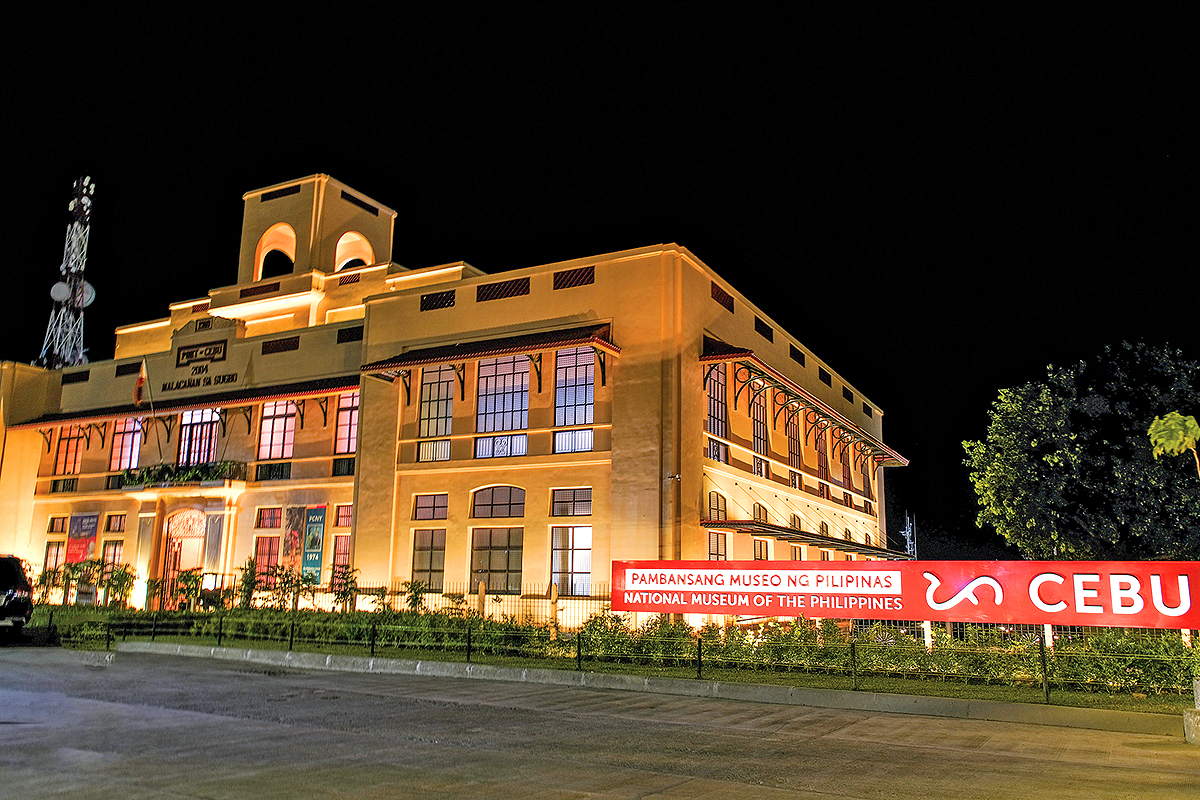 Pride of Cebu
By Eva Gullas 
photos courtesy of DOT
"With the National Museum of Cebu, the cradle of Christianity in the country, we open the doors to a temple in history and culture, inviting tourists and locals to witness our archaeological and natural treasures. The NMP-Cebu is not just a museum but a bridge to our past and a window into our future," declares Christina Frasco, our Secretary of Tourism, at the ceremonial opening last July 28.
Located at the heart of the city's historic port area, the former colonial Customs House, built in 1910, was transformed into an elegant edifice worthy of the city's place in history. It was in Cebu where the Spanish conquistadors first landed in 1521 and where Magellan met his end at the hands of the local chieftain Lapu-Lapu. Starting August 1, the National Museum of Cebu will open its doors daily from 9 am to 5 pm except Monday.
Worth checking is the first floor, where a few art pieces from national artists like Cebu's own Martino Abellana, Fernando Amorsolo, and Jose Joya take pride of place. On the right wing are finds from archeological digs found all over the islands. Called Ang Karaang Sugbo or Old Cebu, they include a gold death mask and ancient vases from China. There's also Kinaiyahan: Cebu's Natural Wonders, which features an impressive wall containing the different layers underneath our soil. There is also a display case that interactively showcases the various elements around the area, like gold, copper, and gypsum. Another wing is Paglawig: Cultural Movember Across the Seas, showcasing the islands' maritime history and sea bounty, including rare shells.
It is on the second floor, though, where the museum shines. Up the grand staircase, guests are greeted by Elmer Borlongan's massive Battle of Mactan, facing a facsimile of the Sta Maria galleon, Magellan's flagship. Then on to a limited-time exhibit on loan from the Philippine Center New York Core Collection of 1974, a treasure trove of almost 90 paintings collected by former First Lady Imelda Marcos, including Ang Kioks, Sanso, Manuel Rodrigues, and many more representing both avant-garde and classic Filipino masters. The New York collection is only available until March 2024 and is not to be missed.
The National Museum Cebu has been years in the making, and this cultural milestone has finally been made possible under the new administration of President Ferdinand Marcos Jr., who famously said during the inauguration, "I am a museum fan, and I can stay in art museums for hours and hours." He added, " museums are considered valuable natural assets to a nation as they build a sense of community, document history, inspire creativity, promote tourism, and unite people through a shared heritage." Kudos to the National Museum Board of Trustees, chaired by Andoni Aboitiz and Museum Director Jeremy Barnes, for this cultural gift to Cebu!
The Uncommon Traditions that Mexicans and Filipinos share when celebrating the Day of the Dead.
Dia de los Muertos
By Allain Dumon Fonte
The 2nd of November is All Soul's Day, a holiday that is very important to many Filipinos to remember our loved ones who passed on. This is also widely celebrated in Mexico as "Dia De los Muertos" or in English, "The Day of the Dead". And Mexicans celebrate the 2nd of November grander than they celebrate Christmas. Well, you can witness it from the Disney movie, "Coco".
As All Soul's Day or Dia de los Muertos is about to end, here are some interesting traditions and superstitions that Filipinos and Mexicans share:
1. IT IS NOT ON THE 31st OF OCTOBER
Dia de los Muertos or All Soul's Day is not practiced on October 31st or on the Hallow's Eve as many other western cultures practice; but we celebrate it on the 2nd of November. We celebrate November 1st as All Saint's Day or the Day of the Holy, while in Mexico they call it Dia de los Innocentes or Dia de los Angelitos to commemorate the children who died too early in life.
2. THE RITUAL
Both in Mexico and in the Philippines, we visit the grave of our loved ones and we clean it well. This is a ritual to honour their resting places and to let them know that they are never forgotten.
3. FLOWERS INVITE SPIRITS
In Mexico, they believe that the scent of flowers attract spirits. So the flower offerings are invitation to their dead loved ones to visit the living families. While in the Philippines, we believe that flowers offered to the dead exalt the souls and somehow fill in the sadness that we feel when missing our dead loved ones.
Most of the time, Filipinos choose all-white flowers to offer because white is the absence of colour, which means the absence of Joy and happiness. White also symbolises purity of soul which we hope our dead loved ones will attain as they journey to heaven. While in Mexico, they have the yellow Mexican marigolds as the official flowers of the dead that will guide them in their journey to the afterlife.
4. THE LEGEND OF THE MONARCH BUTTERFLIES
Both cultures believe that monarch butterflies are dead loved ones who visit us and show their appreciation that we have not forgotten them. A presence of monarch butterflies also means that our dead loved ones are always there guiding us and looking after us.
5. A PICNIC IN THE GRAVEYARD
Spending a night at the graveyard and picnicking with the rest of the family may sound very creepy to many; but to both Filipino and Mexican cultures, picnicking and spending a night at the cemetery is a must to show our love to our dearly departed. It is the only time in the year that families gather and tell stories of the dead loved ones and how colourful or how great their lives were.
6. FOOD FOR THE DEAD
In Mexico, they have what they call "ofrendas" or an altar where the pictures of their dead loved ones are displayed and offered with flowers, candles, and their favourite food. Very similar to the Filipino culture of cooking the favourite food of our dead loved ones and everyone in the family enjoys the food for dinner.
My family tradition involves me driving all the way to Colon street and buy that famous Snow Sheen's "pancit canton". This is my granddad's favourite snack. Sadly, the old Visayan Restaurant is no longer there. My late uncle and my late grandpa love their sweet ad and sour fish. We also set up an "ofrenda" on their graveyard and eat their favourite food while picnicking in the cemetery. We do not spend a night in the cemetery; but while we are picnicking there, we usually play the songs of Pilita Corrales and Susan Fuentes that my late grandpa used to listen every afternoon while enjoying his coffee, pan de sal, and pancit canton.
What about your family traditions? Share your thoughts by commenting to this article.
MODEL: Michael Joseph Mortola Enriquez & Alexis Wingfield
PHOTOGRAPHER: Gianne Paolo Anciano
HMUA/DESIGNER: Hazel Ocaba
STYLING: GPA Lifestyle + Clothing
Catch Ted Lasso the Emmy Award Winning Comedy Series on Apple TV+
Rating: *****/ *****
The multi award–winning comedy series airing on Apple TV+ is one of my favorite shows.  Ted Lasso starring Jason Sudeikis is about a fun good-natured American football coached hired by a British soccer club (AFC Richmond in London) to become their new coach.  In spite of the fact that Ted has no experience or knowledge about British football/soccer, his positive demeanor and charm helps him overcome the animosity of the team's players, staff and fans.  Eventually Ted wins over the team and the locals as they fight for position in the English Premier League.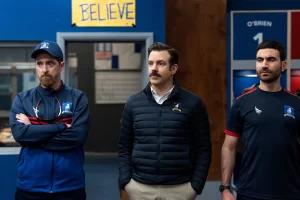 The show won the 2021 Primetime Emmy Award for Outstanding Comedy Series and 7 Emmy Awards in its 2 seasons and Season 3 is just around the corner.  You can catch Seasons 1 & 2 of Ted Lasso on Apple TV+