CEBU'S GALLERY OF ROUGE: Mistress of Disinfo, Vixen of Vexation and the Duchess of Disorder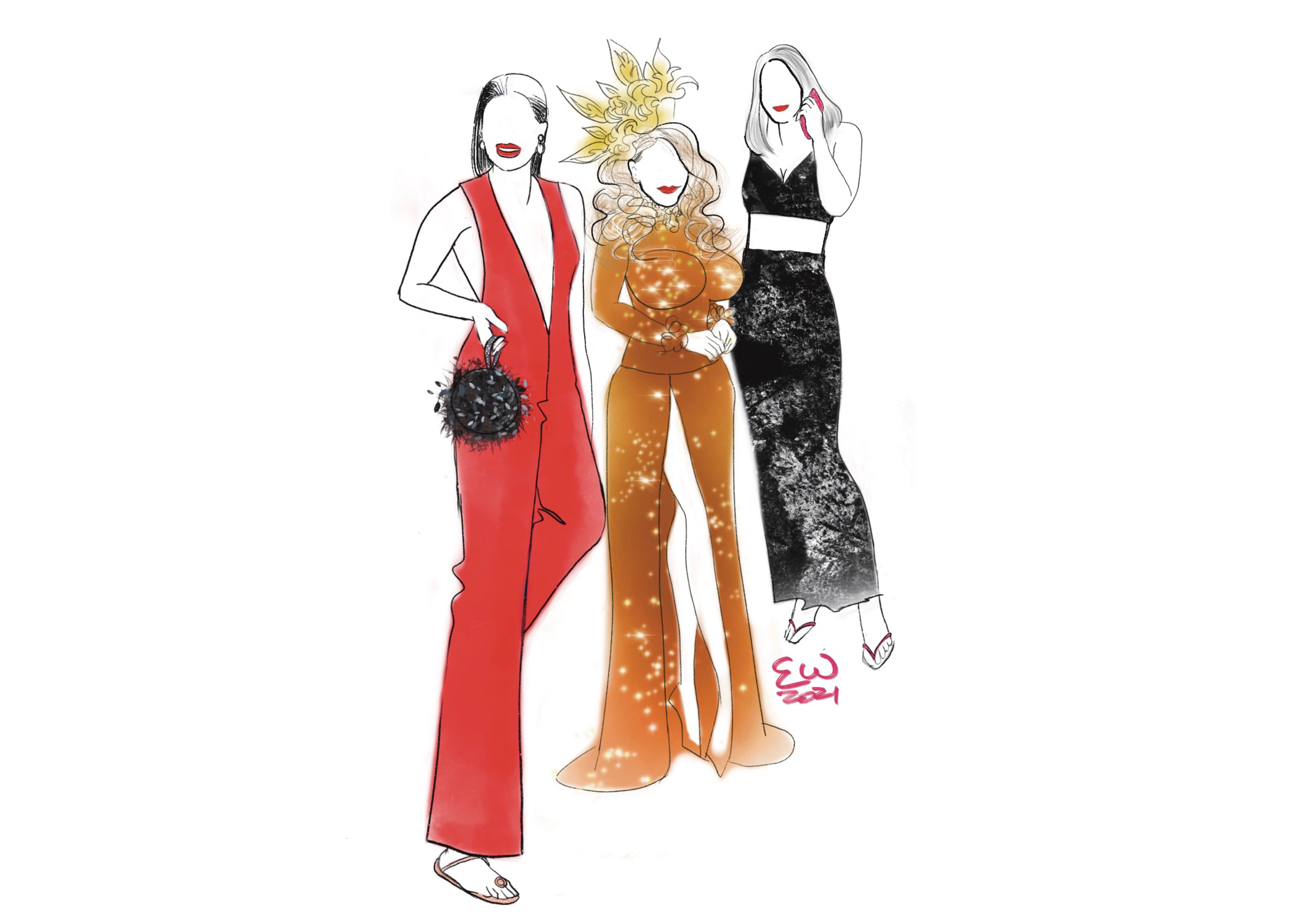 Ogle La La
By Alexandra Fortabat de Hermès
Cebu's own Lady Whistledown is back after a long hiatus and talks about the naughty ones who comprise the initial #TroubleTrifecta, three ladies who you may or may not know…
It's been eight years since someone's picked up this particular (jewel-encrusted) quill so thought it rather apropos to begin sharpening those French-manicured talons and polishing our sardonic wits once again. After all — dear amigas — there is only so much Netflix one can watch, or peloton one can engage in, or caviar-topped foie to prepare, while we've all been locked down in our kubôs for well over a year!
To be sure the last twelve months have been a rollercoaster of emotions, a carousel of follies and a series of blunders that have reversed decades of growth resulting in historical levels of unemployment while a very few have been channeling  Winston Churchill's adage of "never waste a good crisis" a bit too much. While we can go on and on about the bungled and disastrous government response, we will limit our political commentaries here as we have no interest – nor inclination — to open that rather voluminous Pandora's box. 
The armoires that we will explore will belong to three types of our island's "alta" sociedad who – in this last revolution around the sun – made us cringe and bust out many tubs of popcorn through their sheer audacity, lack of sensitivity, and overall dopiness.  This –  ladies (and lady wannabes) – is therefore the debut edition of the  #TroubleTrifecta.
The first is that amiga who, by choice or plain predilection, just cannot keep her facts straight.  Let's call her Mistress of Disinfo coz one simply cannot trust what comes out of her well-lined lips or read from her often convoluted (and run-on) status updates. In this age of ubiquitous and nearly instantaneous information and the proliferation of fake news, the least one can do is check the veracity of what one puts out in the social media realm.  As with anything else, quality is key!
The next Vixen of Vexation is that overbearing arriviste who is desperate to bowdlerize her courtesanal past by plastering her obviously enhanced and Gluta-enabled mug on every surface (and platform) known to modern man.  This self-proclaimed Madame Multiverse is quick to brandish her (dubious) accomplishments, has an affinity for B (or C?) rated actors and milks her closeness to certain members of the Old Guard.   In her perpetual quest for legitimacy and acceptance by the upper echelons, perhaps this Señorita aspirant should heed the advice of  Malcolm Forbes when he declared: "How to Succeed: Try Hard Enough; How to Fail: Try Too Hard."
Our last Duchess of Disorder is definitely NOT the least in this Gallery of Rouge and has actually been the source of not just consternation but of many a disruption – and not in a good way.  This Soaper Woman is so-called due to her propensity to air out all her filthy lavada to anyone who will listen or bother to read her IG stories. Besides giving any Grammar Nazi a massive coronary, this Fräulein of Fracas has been known to commit acts of arson, has no qualms of engaging in online character assassinations AND seems to have a never-ending bevy of skeletons that are constantly feasting in her many closets. 
Ladies, please!  While we have to admit that we derive a certain guilty pleasure from your virtual explosions and implosions, they do get very prosaic – very quickly.  Discretion, like intelligence and proper manners, truly never goes out of style.
So there you have it folks. These tumultuous times we live in certainly do not need any more brouhaha so  please remember to be precise, don't try too hard and always maintain a  certain sense of delicadeza. Not only will your lives be simpler and more pleasurable but maybe, just maybe, you may finally crack that clique that you've been clawing your way to be a part of.  
CEBU KALEIDO: A Night of Fashion and Celebration at Crimson Mactan Resort and Spa
Miranda Konstatinidou's beautiful beach wear and jewellery worn by her guests at an intimate beach party at Crimson Resort in Mactan. Konplott is Miranda's luxury fashion accessory brand sold in Europe, worn by fashion icons and celebrities (no, it's not sold locally) while her exclusive beach wear in silk are fabric designed by her, are also sold in high end resorts around the world. Meanwhile, Crimson Resort in Mactan will officially close temporarily for a makeover as most of their beachfront villas were damaged heavily by last December.s super typhoon Odette. Here's to a great reopening of Crimson in a few months. (photography by Steffen Billhardt)
Take a Closer Look at the Stunning Couture Wedding Dresses of The Brides At Triton Fashion Show
photography by Ephraim Basbas
The wedding industry, together with twenty of Cebu's leading as well as emerging fashion designers just made a glorious comeback in one magnificent fashion show, The Brides at Triton last March 12, 2022 at the Triton Grand Ballroom of the only 5-star premier resort & water park in the Philippines, Jpark Island Resort & Waterpark Cebu, in partnership with Danny Villarante, Emi Ayag and Cary Santiago.
Let's take a closer look at the exquisite bridal couture dresses showcased at the fashion show:
How to Manifest Pantone's 2022 Hue "Very Peri" in your Daily Deals as Listed by Fashion Editor Oj Hofer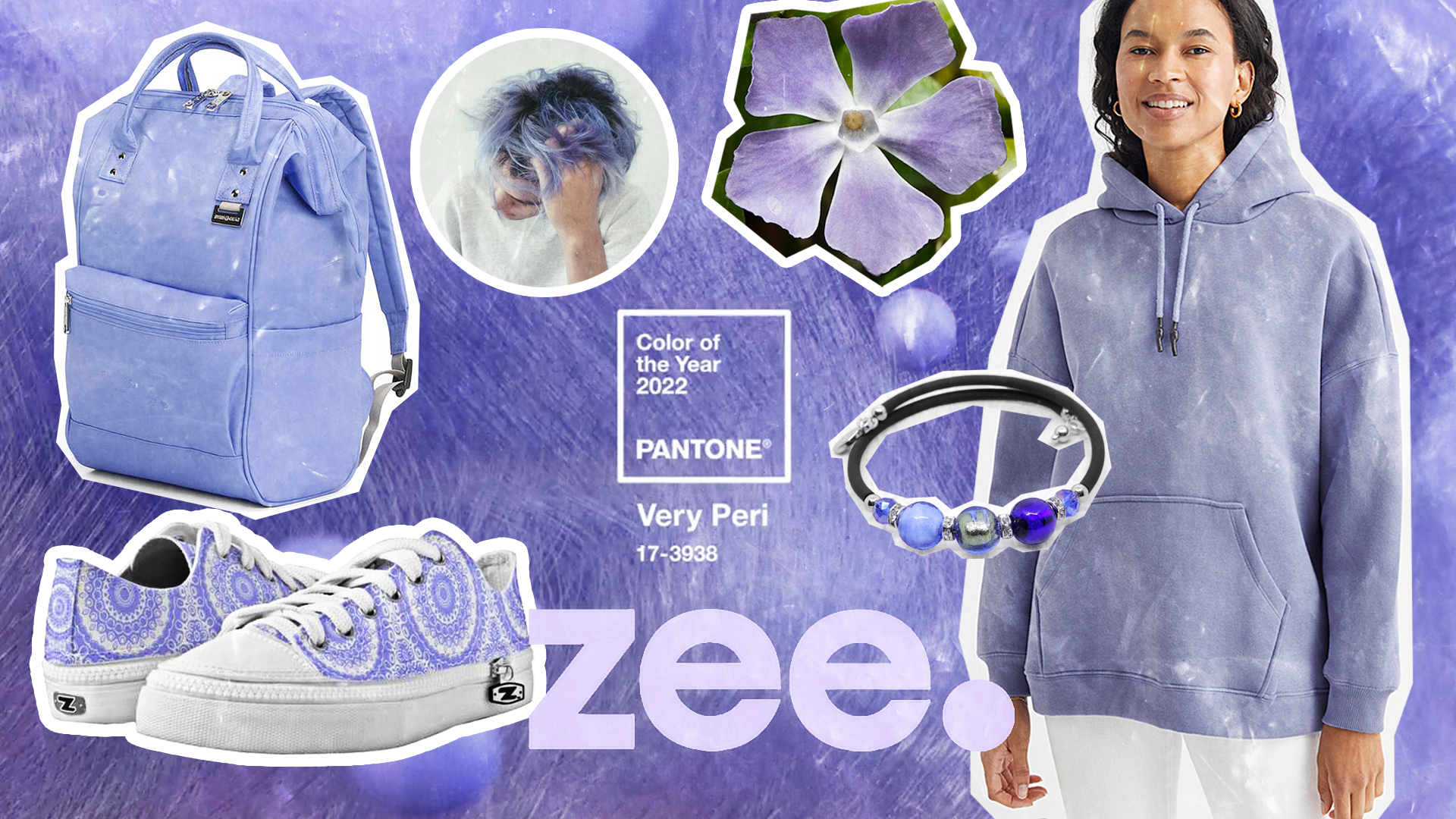 Winkling the Blues Away with Veri Peri
by Oj Hofer
Very Peri Pantone 17-3938 is the color of the year 2022. Pantone's dynamic Periwinkle blue hue with a vivifying red-violet undertone symbolizes "transformative times', displays carefree confidence, and daring curiosity. Its presence in fashion and accessories encourages inventiveness, creativity and optimism. It is the new happy, neutral color and here's how to fashionably manifest it in your daily deals.