New Year's Eve Dressing for 2020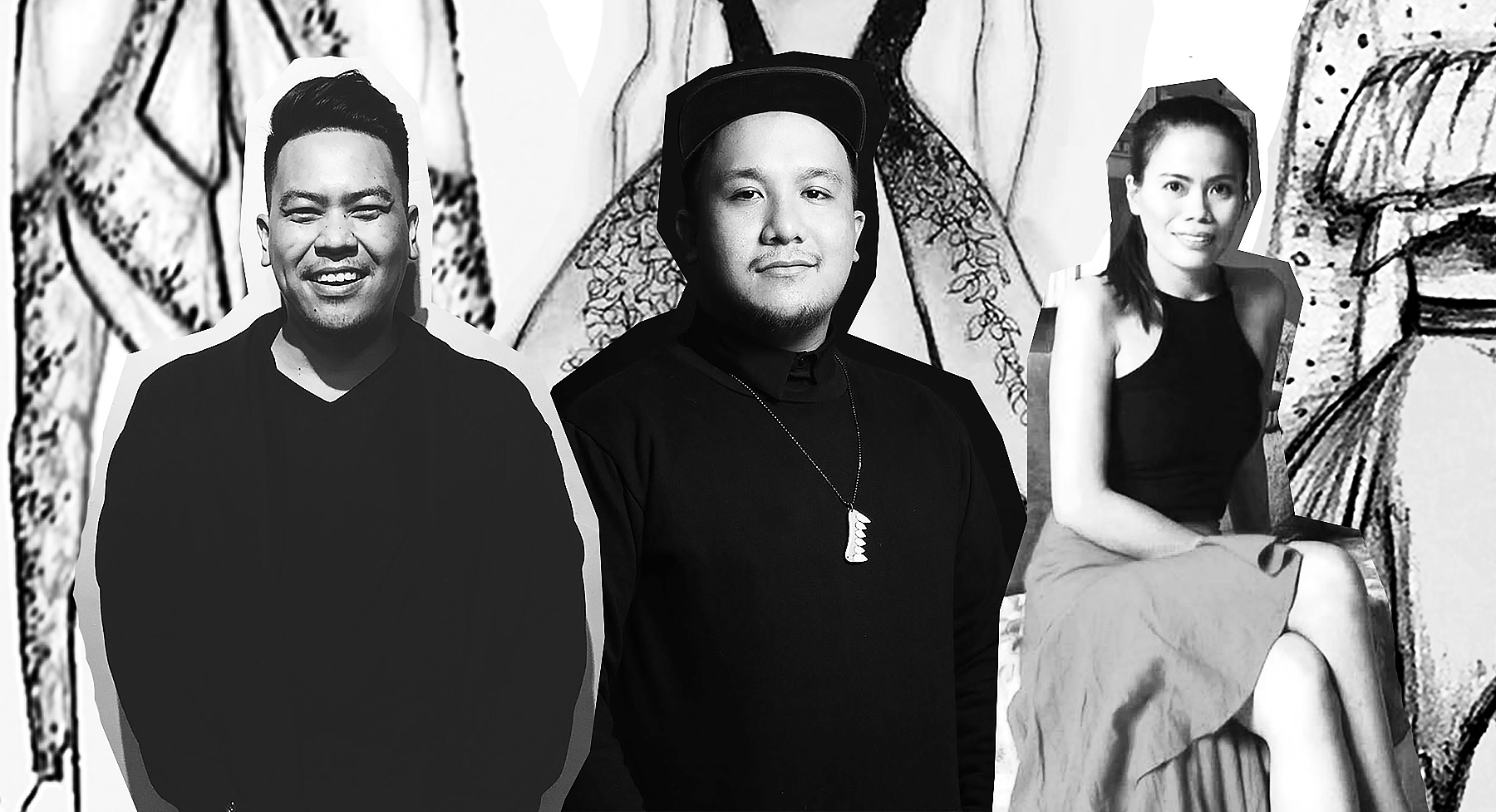 What's an ideal New Year's Eve soirée outfit? Three of Cebu's young fashion designers share their suggestions for the ladies on how to ring in the year 2020 in style…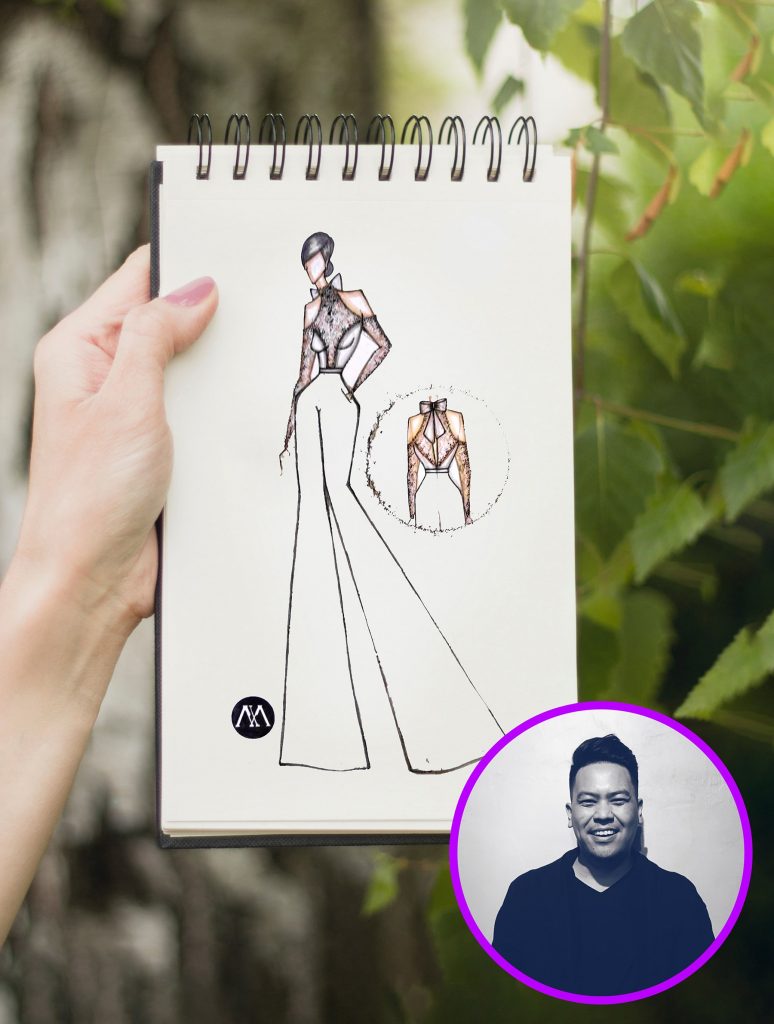 "Holiday dressing is all about sheer skin and comfort. A silver gray palazzo jumpsuit with sheer lace cut-outs is in order." -Mikhail Achas, Fashion Designer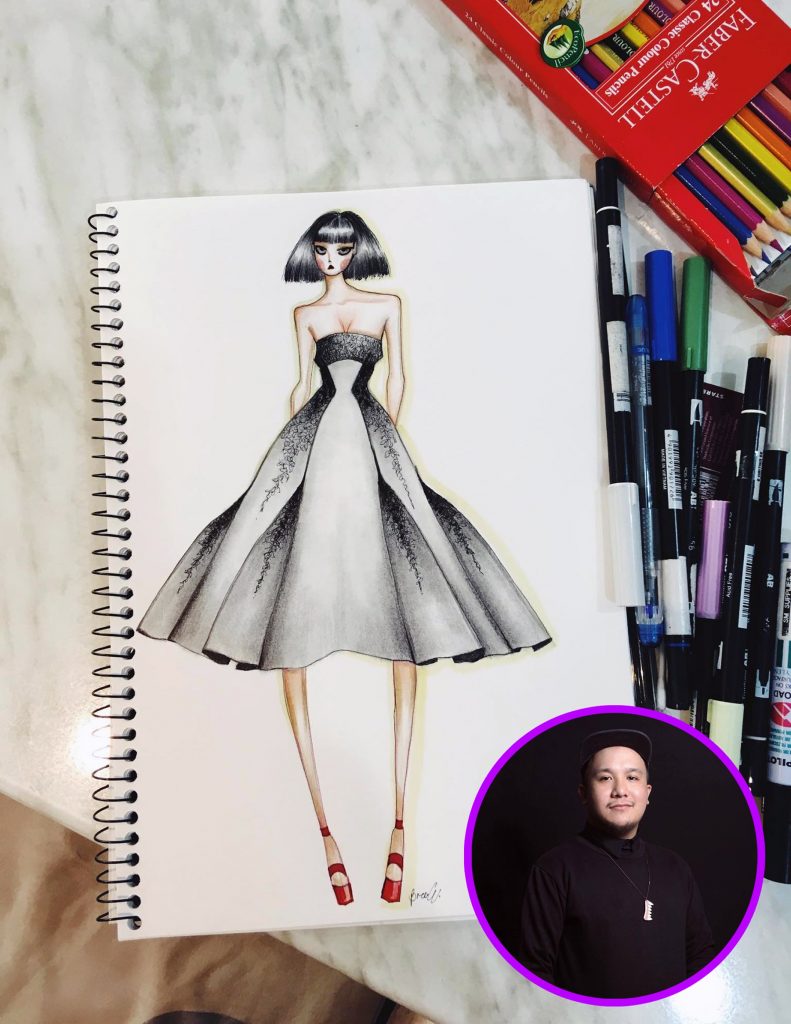 "Holiday dressing is all about clean lines and sophistication. A tailored blacked tea dress with godet insertions will totally give out a modern vibe with a toast to the 50s." -Bree Esplanada, Fashion Designer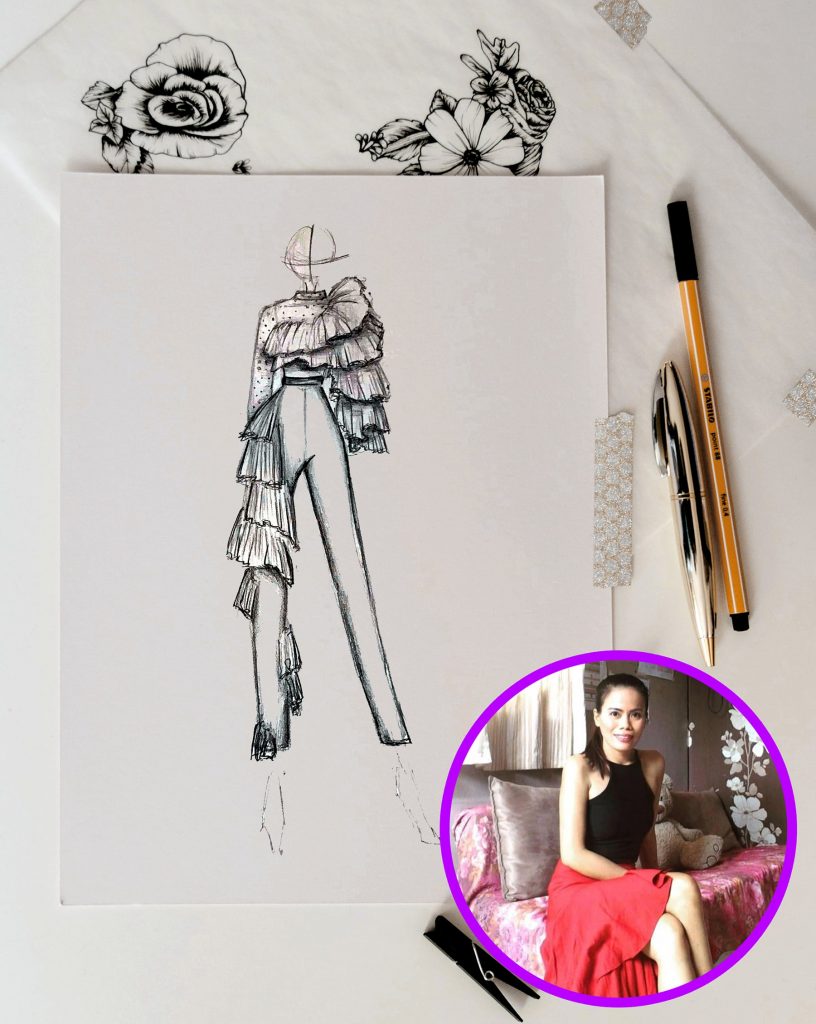 "I chose this design because it is so comfy and light. The raffles make it look elegant and versatile for different events, like awarding ceremonies or a New Year's Eve party." -Eve Navales, Fashion Designer
***
Something to watch out for this year from these young designers will be their collection exclusively designed for the cast of Eve Ensler's The Vagina Monologues for V-Day Cebu 2020, which will be staged in March. For more information, visit the Facebook page V-Day Cebu.
Rajo Laurel, Amina Aranaz-Alunan, and Bianca King Share Tips on How to Take Better Care of Your Clothes
To help keep your clothes in the best shape, check out these tips from Electrolux FashionCare Ambassador Rajo Laurel, along with the FashionCare Council members Amina Aranaz-Alunan and Bianca King.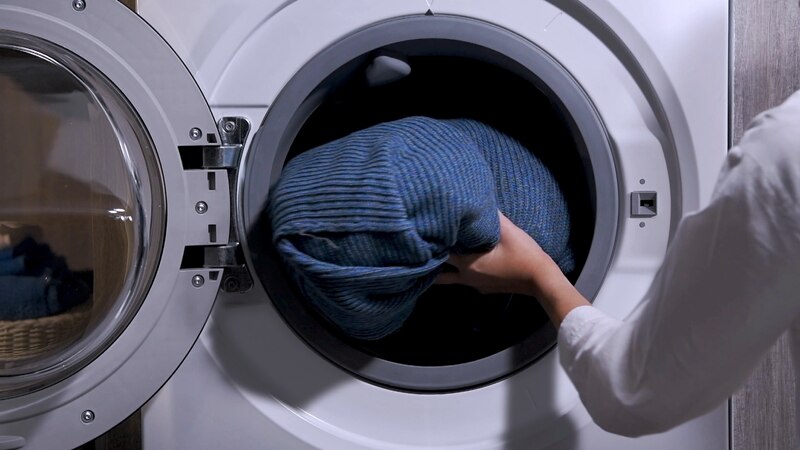 Wear it well without wearing it out! That is the fashion philosophy shared by Electrolux, a
leading global appliance company from Sweden, when it comes to clothes. You don't
need a lot of clothes to look stylish – just give them some TLC, especially when doing
your laundry.
To help keep your clothes in the best shape, check out these tips from Electrolux
FashionCare Ambassador Rajo Laurel, along with the FashionCare Council members
Amina Aranaz-Alunan and Bianca King. From washing to storing, these practical hacks
will help keep your clothes looking new for longer.
Check the Label
Acclaimed fashion designer Rajo Laurel shared that his number one rule when it comes
to caring for clothes is to check the care label, which teaches you everything from the
temperature, the kind of cycle and even instructions on drying, bleaching and ironing.
And if those laundry symbols look like hieroglyphics to you? Executive director and
teacher of SoFA Design Institute, and Creative Director of fashion accessories and bag
label ARANÁZ Amina Aranaz-Alunan's practical tip: print out a guide that explains the
symbols for laundry instructions.
Caring for White Shirts and Tops
A staple in anyone's wardrobe, the classic white tee is a great piece to build your
wardrobe around. It's easy to dress up and down, going from casual to business-chic.
To keep your white shirt looking new, before washing, unbutton your shirt including its
cuffs and collar. Check the label recommendations for care guidelines. Use a laundry
detergent that contains bleach to really make your whites, white.
And if your white shirt or polo gets wrinkled easily, check if your washing machine has a
Steam or Vapour Care setting – this relaxes the fibres and removes odours to bring back
that soft, fresh feel to your white top.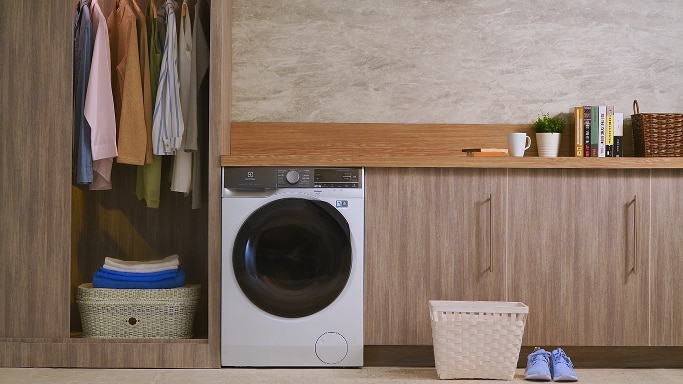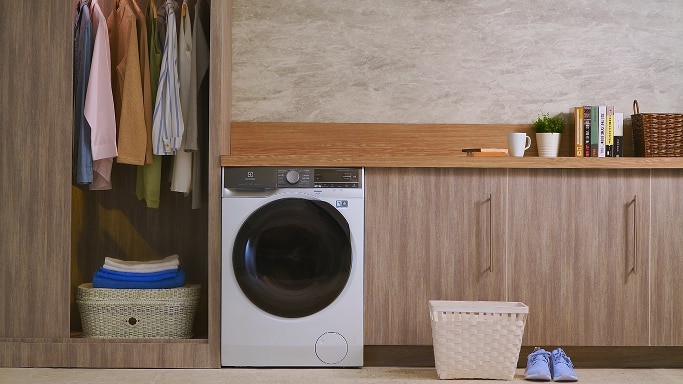 Caring for Colours
Having coloured pieces is a great way to make a look pop but they are also prone to
fading faster than dark or white clothing. To help make sure your coloured garments
don't lose their vibrance, sort your garments by colour before doing the laundry. Bright
clothes such as purples, reds and oranges can be washed together, so can bright blues
and greens. If a colour stands out on its own, consider washing it alone. Then check the
garment for stains and apply a small amount of liquid detergent to the stain and shake
gently in water. Turn your garments inside out to minimize rubbing of fibres. Choose a
low temperature and avoid hot settings that can cause fading. You can also use a gentle
wash cycle.
Caring for Jeans
Denim is durable but to make them last longer, especially the coloured and printed
denims or anything with a deep indigo wash, you need to give them extra special care.
The key to a long life is to wash at a low temperature and avoid over washing. First off,
be sure to wear your jeans for as long as possible before they are first washed to give
them a comfortable shape and a natural fade. Separate your jeans from white or other
brightly coloured clothes because they might bleed colour. Turn them inside out before
washing as well.
Dealing with Stains
The FashionCare Council members all share that it's best to deal with stains
immediately. Soak or try to wash them off right away. For food and wine stains, Laurel
shares that he uses salt and soda water on the stains before washing as these help to
lift the stains.
Here are some other helpful tips to remove common stains: For ink stains, blot the
stained area with alcohol using a clean cloth and rinse thoroughly. For coffee stains,
first try using cold water through the back of the stain for 10-15 minutes. If the stain is
not fully removed, use liquid laundry detergent and a little cold water, or try using dish
washing liquid. Gently rub the liquid detergent or dish washing liquid with your thumb to
loosen the stain for about five minutes.
Proper Storage
The FashionCare Council members also shared that storage can play a role in keeping
clothes looking their best. Model and actress, Bianca King advised people to keep their
closets neat so you have a full account of everything you own and to know which items
should be hung or folded (if it's a knit or weave). And speaking of hanging, Laurel and
Aranz-Alunan both mentioned the importance of using proper hangers – Laurel
mentioned avoiding those without foam defense as they could ruin the shape of clothes.
Another advantage of keeping a closet organized is it could help you plan your wardrobe
– you can rotate your pieces, as shared by Laurel, to help prolong their life.
This Watch Collection by Seiko Prospex is Perfect for the Adventurous
With several outdoor activities for adventure-seekers, Cebu is never without any options. Take Seiko Prospex's watches on your next adventure!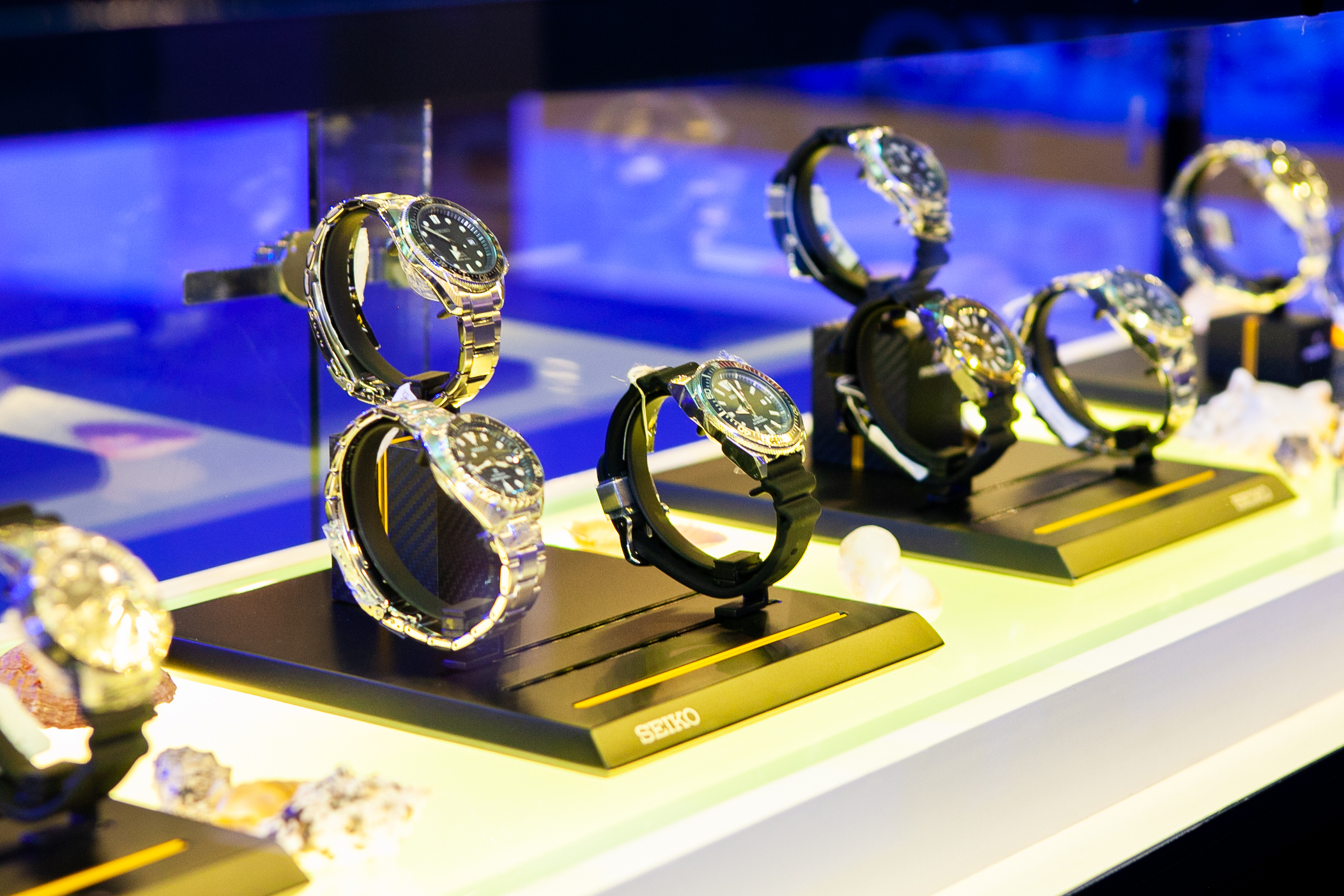 With several outdoor activities for adventure-seekers, Cebu is never without any
options. There's skydiving in Bantayan; snorkeling, canyoneering and scuba diving in
Moalboal; and mountain climbing in Dalaguete, Cebu's highest peak, to name a few. All
these activities require a quality timepiece that matches one's active lifestyle.
With this in mind, Seiko Watch Corporation opened the first Prospex Boutique outside
Japan to provide quality outdoor timepieces for sports lovers and thrill-seekers. The
Seiko Prospex Boutique in Cebu is located at Level 2 of Ayala Center Cebu.
Prospex is Seiko's leading sports watch collection renowned for its high functionality
whether on land, at sea or in the sky, and has won acclaim and the trust of
professionals across the world. It stemmed from Seiko's introduction of Japan's first
diver's watch in 1965 which used innovative technology and changed global standards
in producing timepieces for diving.
Leading the opening of the Prospex Boutique in Cebu last September 27, 2019 were
Timeplus Corporation Vice President and Digital Marketing Officer Edric Dy; Timeplus
Corporation President Karl Dy; SEIKO Watch Corporation Director and Senior Vice
President Yoshikatsu Kawada; and Hana Harada from the SEIKO Prospex
Management Planning Department.
Guests were treated to drinks and cocktails in the exhibit area at Level 1, near Oh
Georg! where select Seiko Prospex timepieces were on display, highlighting the
collection's heritage, features and functions. The event was also graced by mom and
actress, Kaye Abad-Castillo; Cebu City Councilor and former Philippine Basketball
Association player Dondon Hontiveros; and Maria Noella Zosa, a member of the
Philippine freediving team—Seiko's brand ambassadors who got the first glimpse of the
Prospex timepieces.
"I'm so glad to have opened the second Prospex Boutique here in Cebu because it is a
sacred destination for marine sports lovers," said Kawada.
The Prospex collection features five unique series: the Sea, Sky, Land, Street and LX,
all of which embody wearability, comfort, the fusion of practicality and aesthetics, as
well as functionality for all kinds of outdoor adventures.
The Sea Series is the ideal timepiece for all types of water activities from swimming to
scuba diving, the Sky Series is designed for pilots and frequent world travellers, and the
Land Series is perfect for trekking and camping. The Street Series is a line of sports
watches for the urban explorer, designed with enhanced durability for everyday use like
exploring, shopping, or running errands in the city.
Seiko Prospex's latest series, the LX Line, incorporates its Land and Sky models with its
classic 1968 divers watch, and features a spring drive movement in its timepieces,
promising reliability in various sports activities, from diving to mountain climbing.
The Seiko Prospex Boutique in Cebu is the seventh Seiko boutique in the country. An
eighth boutique will open in November 2019 at Ayala Malls Manila Bay, Parañaque City.
For more information and updates, follow @seikophilippines on Facebook and
Instagram or view its collections at www.seikowatches.com/ph-en.
Get That Glow Up at Rustan's Beauty Addict
Cebu's favorite annual celebration of skincare, haircare, fragrance, makeup and all things beauty is back for its fourth run this Thursday, October 10 in Rustan's Cebu, Ayala Center Cebu.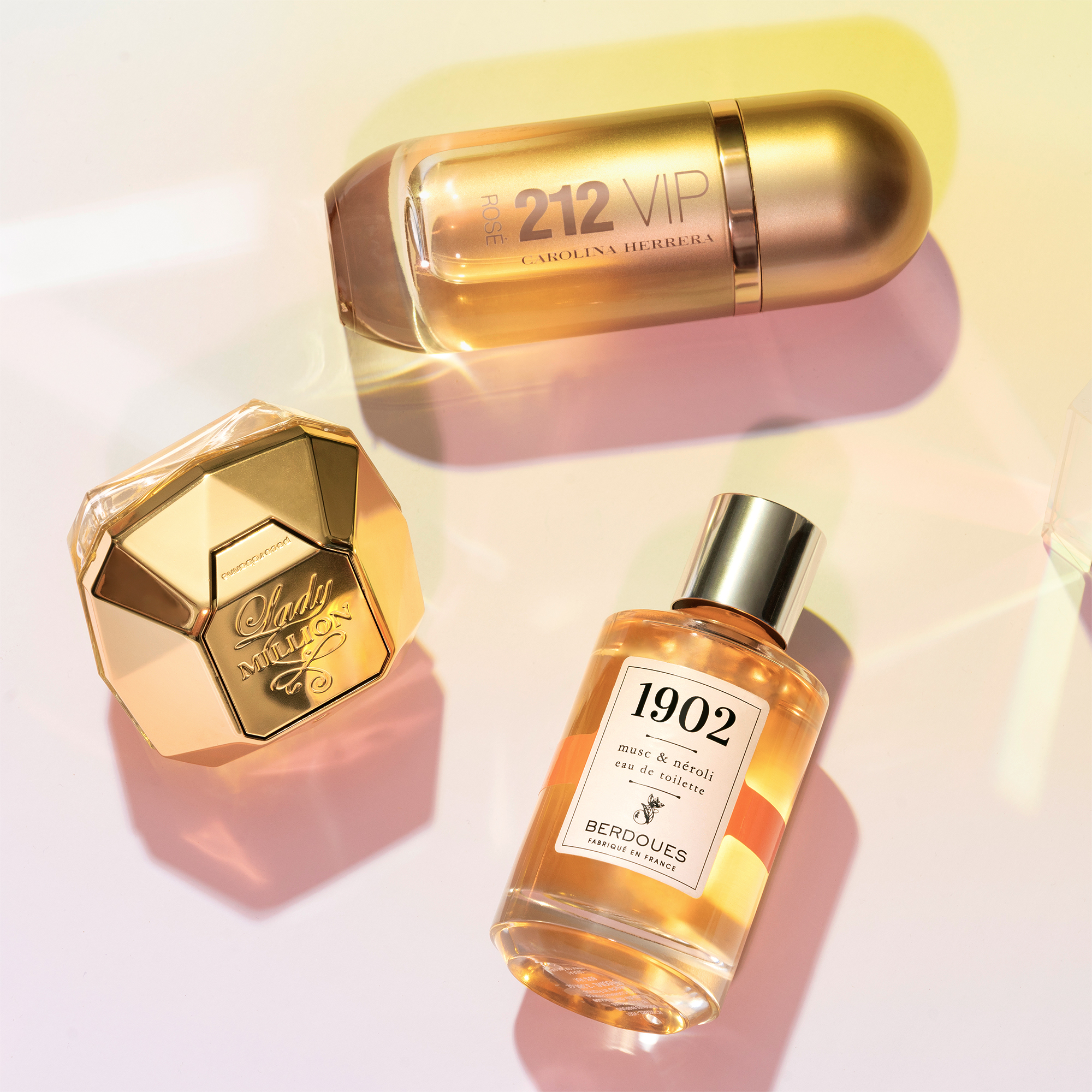 Heads up, Beauty Addicts! The metro's favorite annual celebration of skincare, haircare, fragrance, makeup and all things beauty is back for its fourth run. Say hello to Rustan's Beauty Addict's 2019 iteration: the GLOW Beauty and Beats Festival. Happening on October 10 at Rustan's Cebu, the first-of-its-kind festival brings together beauty gurus, skinfluencers and makeup aficionados alike in a celebration of two things we're guilty of loving most: beauty and music.
READY, SET, GLOW
Music has long been recognized as an avenue for self-expression and freedom, which makes it the perfect counterpart to the color, spirit and playfulness of the beauty realm. The GLOW Beauty and Beats Festival joins these creative forces to fashion an all-new Beauty Addict experience.
For Beauty Addict 2019, Rustan's Cebu as we know it will transform into a wonderland of bright lights, fun installations and vibrant palettes, setting the scene for a festival getaway right in the heart of the city. Attendees can shop Rustan's the Beauty Source's ever-growing roster of beauty brands including CHANEL, La Prairie, Clarins, Jo Malone, Perricone, Nuxe, MAC, L'Occitane, Phyto, Diptyque, Jane Iredale, Stila, Deborah Lippmann, Acca Kappa, among others.
There will also be activity booths where Beauty Addicts in attendance can amp up their festival-worthy looks even further with a sprinkling of glitter, braid bar or an additional pop of color. Photo walls and a ball pool made specifically for snaps and Boomerangs will also ensure plenty of 'gramming opportunities. To add more flair to your posts exclusive Beauty Addict Glow Instagram stickers, wallpapers and quizzes are available for your use!
That's not all: what good is a festival without music? Live performances by DJ Gio Visitacion, The Wonggoys and Pandora await GLOW-goers. In between sets, attendees can listen to the specially curated Rustan's Beauty Addict: GLOW Spotify Playlist (bit.ly/RustansBeautyandBeats) as they post away on social media from the comfort of the lounge and cocktail area.
DEALS, DISCOUNTS AND DIGITAL DELIGHTS
Making the Beauty Addict experience even better for shoppers this year, Rustan's the Beauty Source is delivering on the digital front, too. Generating more buzz for the annual celebration of all things beauty, Rustan's has created a variety of exclusive Beauty Addict Glow Instagram stickers, wallpapers and quizzes for Beauty Addicts to enjoy.
This year's event also marks the launch of the Beauty Addict mobile app. Simply download the Rustan's FSP App on Google Play or the App Store and instantly gain access to all your Beauty Addict card privileges! Points earned on purchases made during the event can now be credited through the mobile app.
Any purchase made during the GLOW Beauty and Beats Festival promises an automatic Beauty Addict membership. For existing Beauty Addict members, we encourage you to download the app to get a 50-point reward equivalent to a Php10,000 purchase. Even better, points earned by members from purchases made on the day of the event will be multiplied by 10!
This year's celebration is in partnership with Metrobank Femme Visa and Metrobank Femme Signature Visa. Guaranteed to be bigger and grander this time around, don't miss out on taking special snaps and make sure to have your photos taken by Sweet Escape Photography. Enjoy drinks and cocktails from local craft beer brand Engkanto Brewery.
Keep up with the latest deals, promos and brand offerings by following Rustan's the Beauty Source on Facebook  and Instagram (@RustanstheBeautySource) or visiting their official website at Rustans-thebeautysource.com
Follow and listen to the curated Glow Beauty and Beats Spotify playlist here: bit.ly/RustansBeautyandBeats
Official hashtags: #RustansBeautyAddict #RustansTheBeautySource and tag us @rustansthebeautysource