Bunny Pages' Classic Modernist Home is a Beauty
Cebuano businessman Bunny Pages has a lot of food brands under his belt. His hectic schedule had him wishing for a peaceful and uncomplicated home.
Living life on a full and hectic schedule, the owner of the house, restaurateur Bunny Pages, wanted to create an oasis where he can relax and pursue his love for cars. The outcome was an uncomplicated and compact house in collaboration with architect Ed Gallego.
On a steep slope in Maria Luisa Estate Park, the four-level home was cantilevered to conform to the contours of the terrain. Ceilings and doors were built tall, perhaps as the homeowner himself is on the towering side, and an open design was used to maximize open space, much to his liking.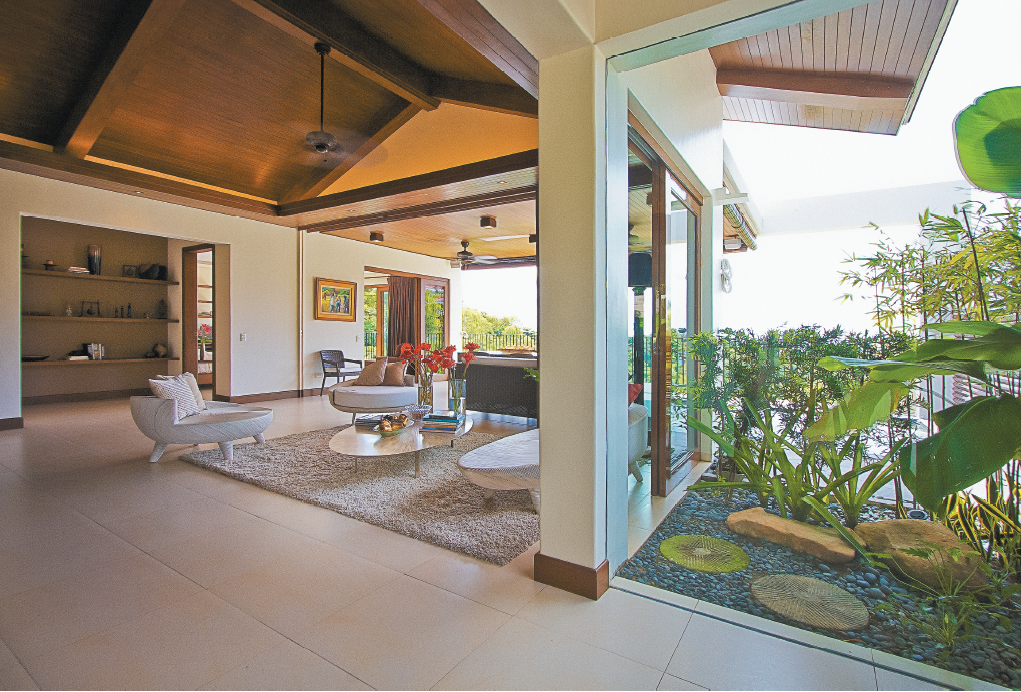 The architecture of the house is classic modernist with touches of industrial. The view from the windows of the house, the ample ventilation, and a healthy dose of monochromatic colors make it breathe. Sliding glass panels blur the line between the interior and exterior.
The living room spills out into the dining area and the kitchen on one side. At the opposite end, the master's bedroom directly adjoins the lanai and a den with a most advanced movie projector. The home theater system in here can actually rival a hi-tech movie house in terms of audio-visual equipment and acoustics. The lower levels contain the guest rooms for Bunny's visiting children, as well as extensive area to house his growing car collection.
At the west end of the property, a soaking pool was built for one to enjoy the view of the city. It also overlooks the nearby island of Mactan. "This is where I have coffee in the morning," enthuses Bunny. "And when the sun is down and the lights of the city come out, the view looks great."
"The most interesting aspect of the house," says Architect Ed Gallego, "is the garage located in the lower level to indulge the owner's obsession with cars." Indeed, Bunny Pages also often plays host to fellow car buffs in a comfortable lounge, which opens to the garage. On the same level, a huge room connects to a gym complete with state-of-the-art fitness equipment.
Trendy Renovation Ideas for the Home or Condo. Part 4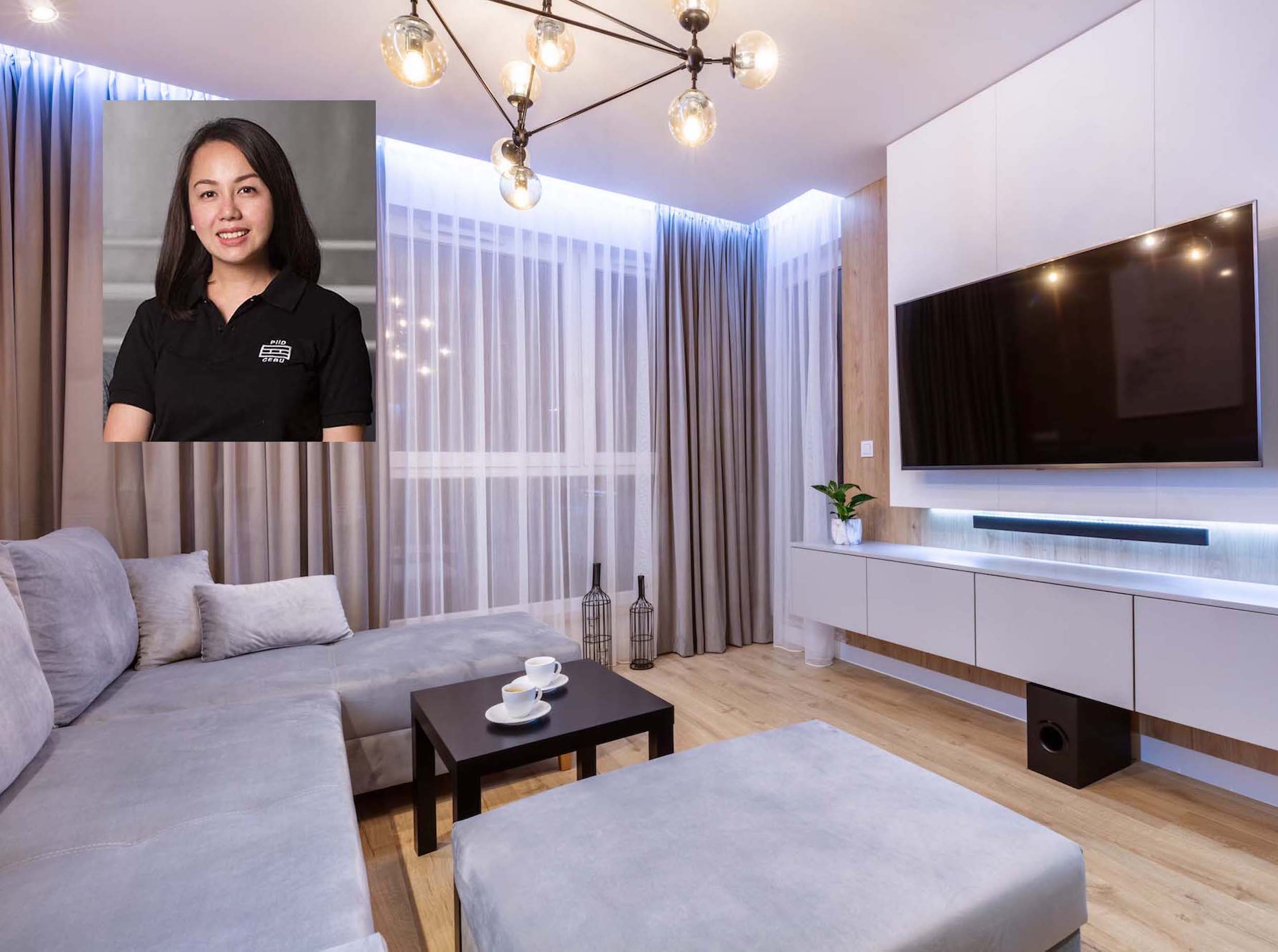 by Christa M. Cañizares IDr.
Part 4:  Upgrade your Choices
A.  Create different moods with lighting. The use of warm colored indirect lighting such as lamps, colored LED back lights, or even string lights can create a cozy and relaxing vibe after a day's work.
B.)  Convert to smart home systems. From door locks, CCTV cameras, you'll also be able to control and turn on lights, appliances even if you're away from home. All you need is a wifi connection and the applications on your mobile phone.
C.) Hire a professional interior designer. We always get an impression that hiring a professional would be expensive, but they actually help you make the best choices and save you from making bad purchases.
Trendy Renovation Ideas for the Home or Condo. Part 3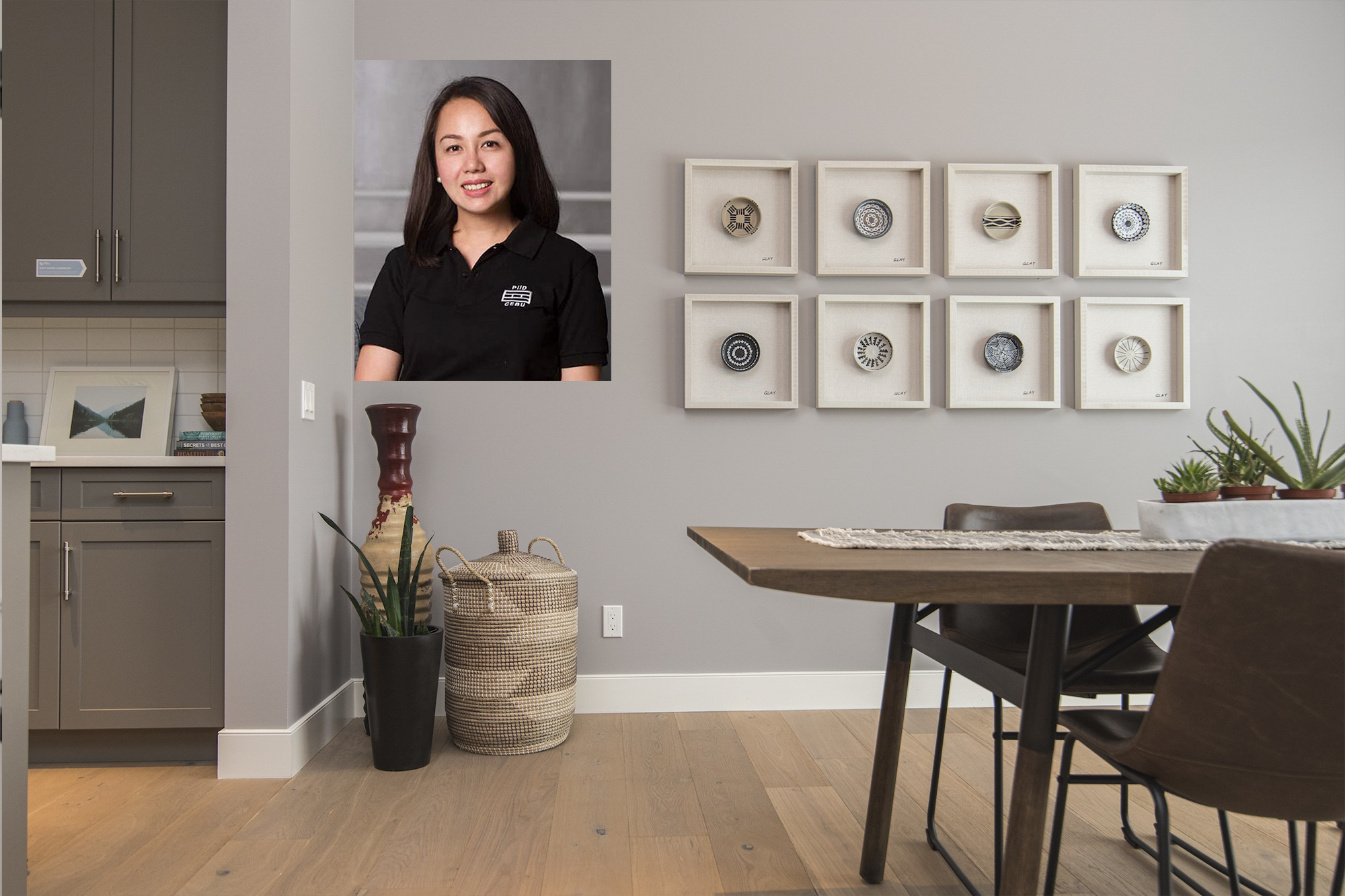 by Christa M. Cañizares IDr.
Part 3: Maximize Impact of Small Spaces
A.)  Storage spaces. You can go with concealed storage systems such as built-in cabinets on walls, under the bed or seating. Keep the items that you use often more reachable than the occasional ones. Choose what works best for your space and for your convenience.
B.)  Showcase your collection of interesting conversation pieces, like items you acquire from past travels, an artwork, an heirloom, coffee table books or a collector's item. Make sure to save a special place for them in your home.
C.)  Move things around to attract renewed energy into your space. May it be moving a sofa to the adjacent wall, creating a dining nook near a window, shuffling your accessories on to a different shelf? Little efforts go a long way.
Trendy Renovation Ideas for the Home or Condo. Part 2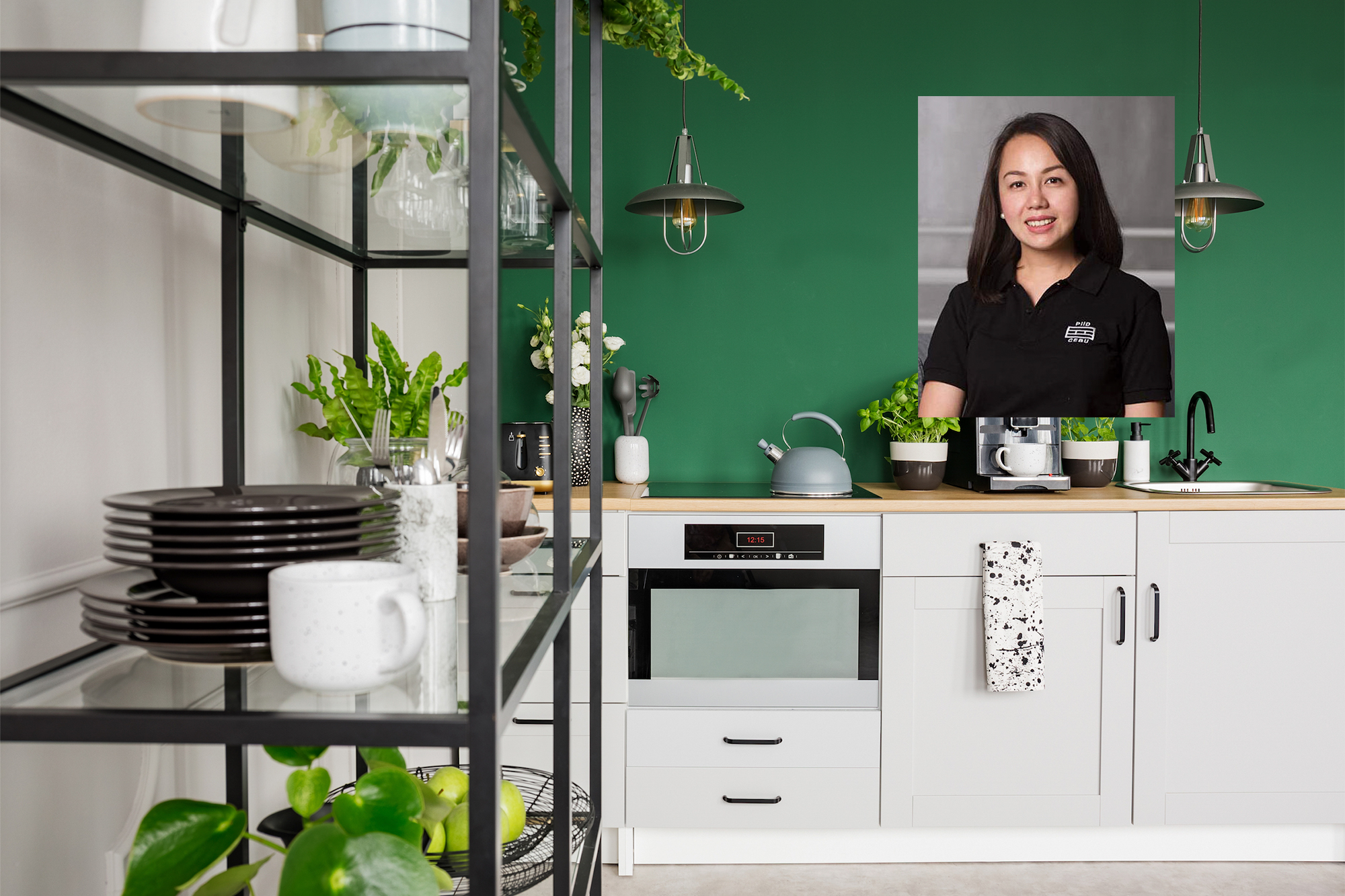 by Christa M. Cañizares IDr.
Part 2:  Create Visual Interest
A.)  Update your space with a fresh coat of paint. Some would love the white / minimalist theme, but one must also not be afraid to make a bold statement and have an accent wall, or even a wall mural.
B.)  Mix materials and textures to create depth and contrast. Wallpaper is an amazing decorative material that you can use for an instant upgrade. Another inexpensive approach is to use patterns and texture on soft furnishings such as curtains, pillows and sheets.
C.)  Setting up a coffee station, bar carts, vinyl corner, or workstation seems to be a trend to the young professionals nowadays.  Add functional pieces that serve as décor at the same time.