An Exclusive Look at 856 G Gallery Founder Annie Chen's Artsy, Indochine-Inspired Home
In designing her home in Cebu, 856 G Gallery Founder Annie Chen wanted to create something that would give her comfort with a bit of pared-down luxury.
This story is taken from our archives. Originally published in Inside Cebu.
By profession Annie Chen is a jewelry designer as well as an art gallery owner in Cebu. She divides her time between her home in Singapore where she lives with her three children, and this home in her native city of Cebu. In designing her home here, Annie, wanted to create something that would give her comfort with a bit of pared-down luxury.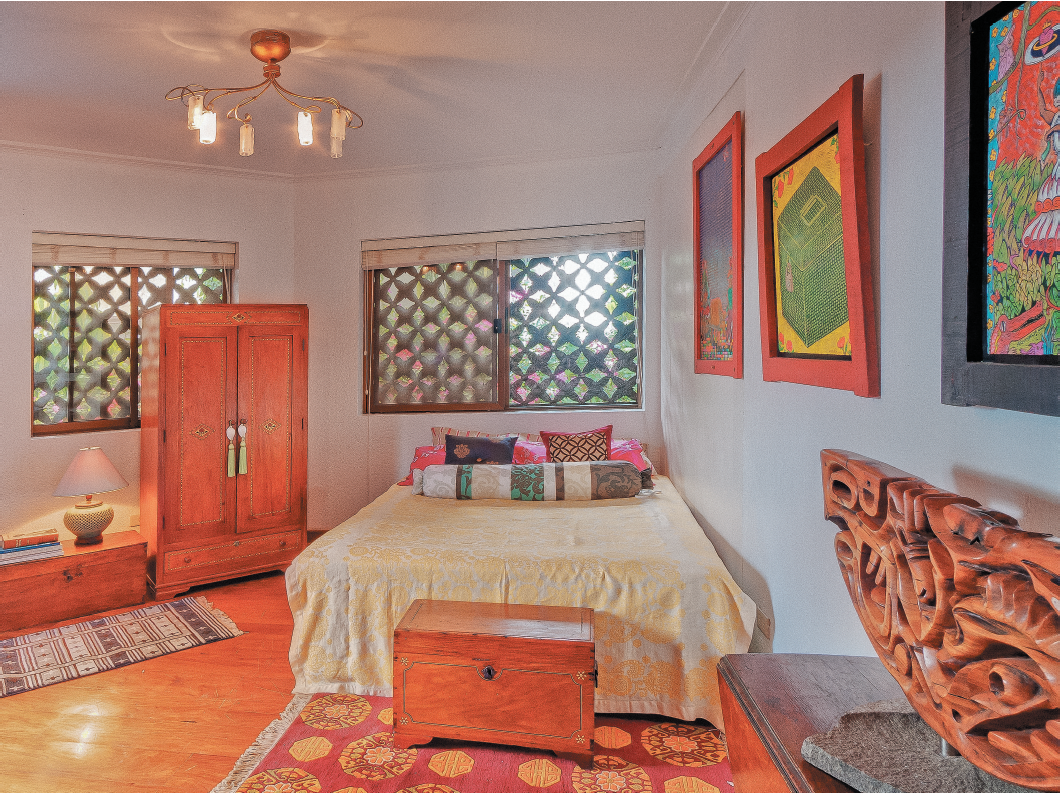 When the owner of this house decided to renovate the interiors, she specified to the architect that she wanted to bring the Indochine theme, which captivated her during a trip to Hanoi; there that cultural hybrid is quite evident. The entrance to the house is a barely perceptible gate in a cul-de-sac dominated by tall fences and breathtaking views of the Alta Vista Estate. Inside, however, the house speaks loudly of its owner's artistic sense. She has had her house built as nothing more than walls to display art, thus, the interiors are pointedly stark, with bursts of color coming mainly from framed paintings, wall décors, vibrant-color fabrics, and rare antique pieces displayed quite imaginatively.
An avid collector of what could only be described as art exotique, Annie Chen has taken advantage of her many trips abroad to amass a wonderfully unique and diverse art collection. A pair of eclectic montages flanks the entrance door, radiating texture and immediately capturing the visitor's interest. There are unglazed terra cotta jars and wood sculptures by Jet Florendo.
Many of the paintings are by Nepalese and Filipino artists. Complementing the gallery feel of the house, designer furniture is used in functional precision, as revealed by interior windows and thick-lattice wood-screens. A massive wooden table dominates the dining room as well as a Kenneth Cobonpue two-seater upholstered in bright silk. Most passages are discreet and set in playful floor patterns, but a wrought-iron spiral staircase with solid wooden steps leads down to the more private spaces— three bedrooms, particularly—all furnished and accessorized with natural vibrancy.
"I required romance in the interiors, but I was not also afraid of simplicity," says Annie. The classic modernist architecture was designed to maximize open space. Says Architect Arsenio D. Abella, "A renovation is an update on an existing building. The architect's duty is to link his discipline with the client's dream, passion, and love of life." And this he has done with remarkable results.
Trendy Renovation Ideas for the Home or Condo. Part 4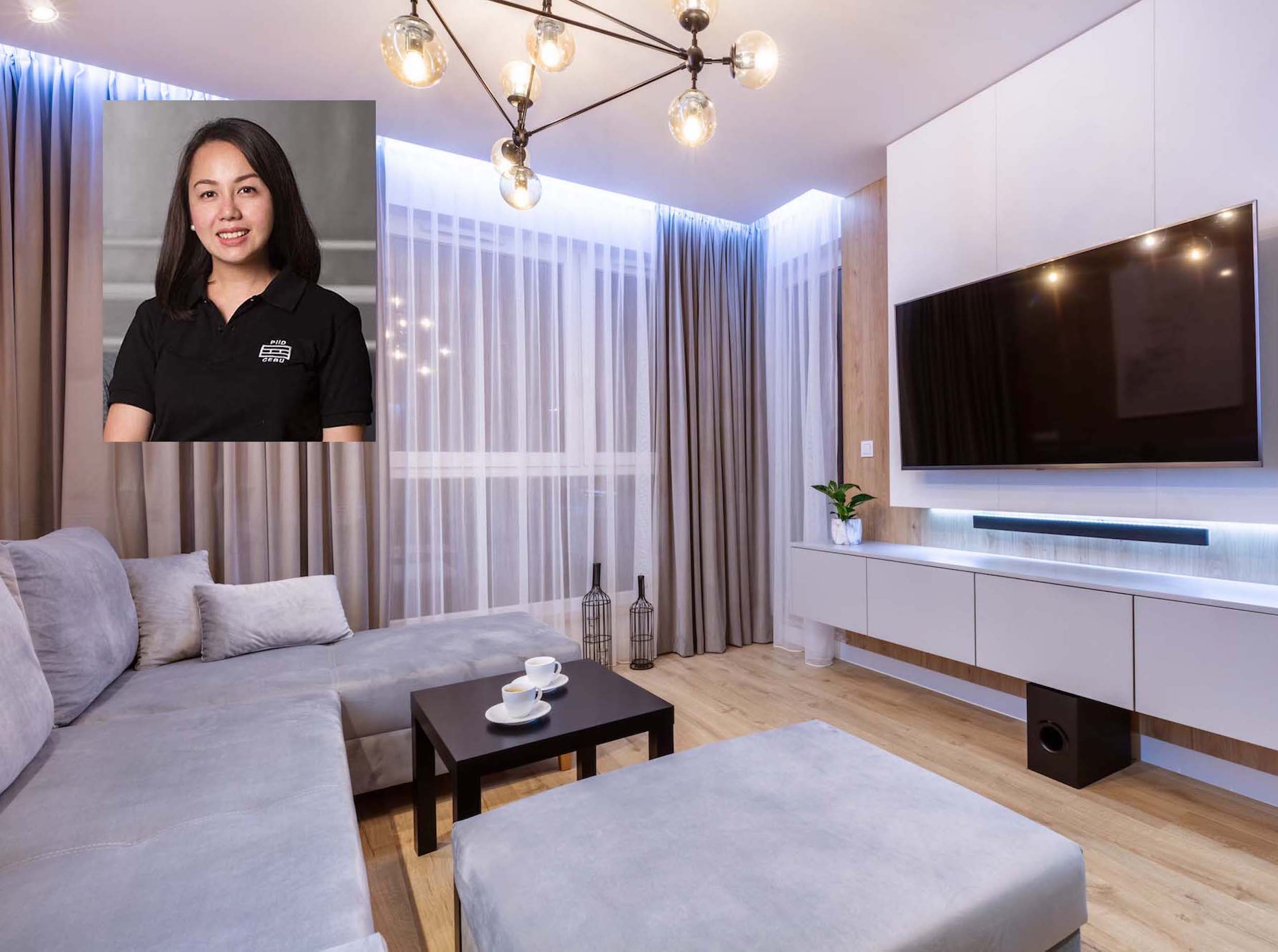 by Christa M. Cañizares IDr.
Part 4:  Upgrade your Choices
A.  Create different moods with lighting. The use of warm colored indirect lighting such as lamps, colored LED back lights, or even string lights can create a cozy and relaxing vibe after a day's work.
B.)  Convert to smart home systems. From door locks, CCTV cameras, you'll also be able to control and turn on lights, appliances even if you're away from home. All you need is a wifi connection and the applications on your mobile phone.
C.) Hire a professional interior designer. We always get an impression that hiring a professional would be expensive, but they actually help you make the best choices and save you from making bad purchases.
Trendy Renovation Ideas for the Home or Condo. Part 3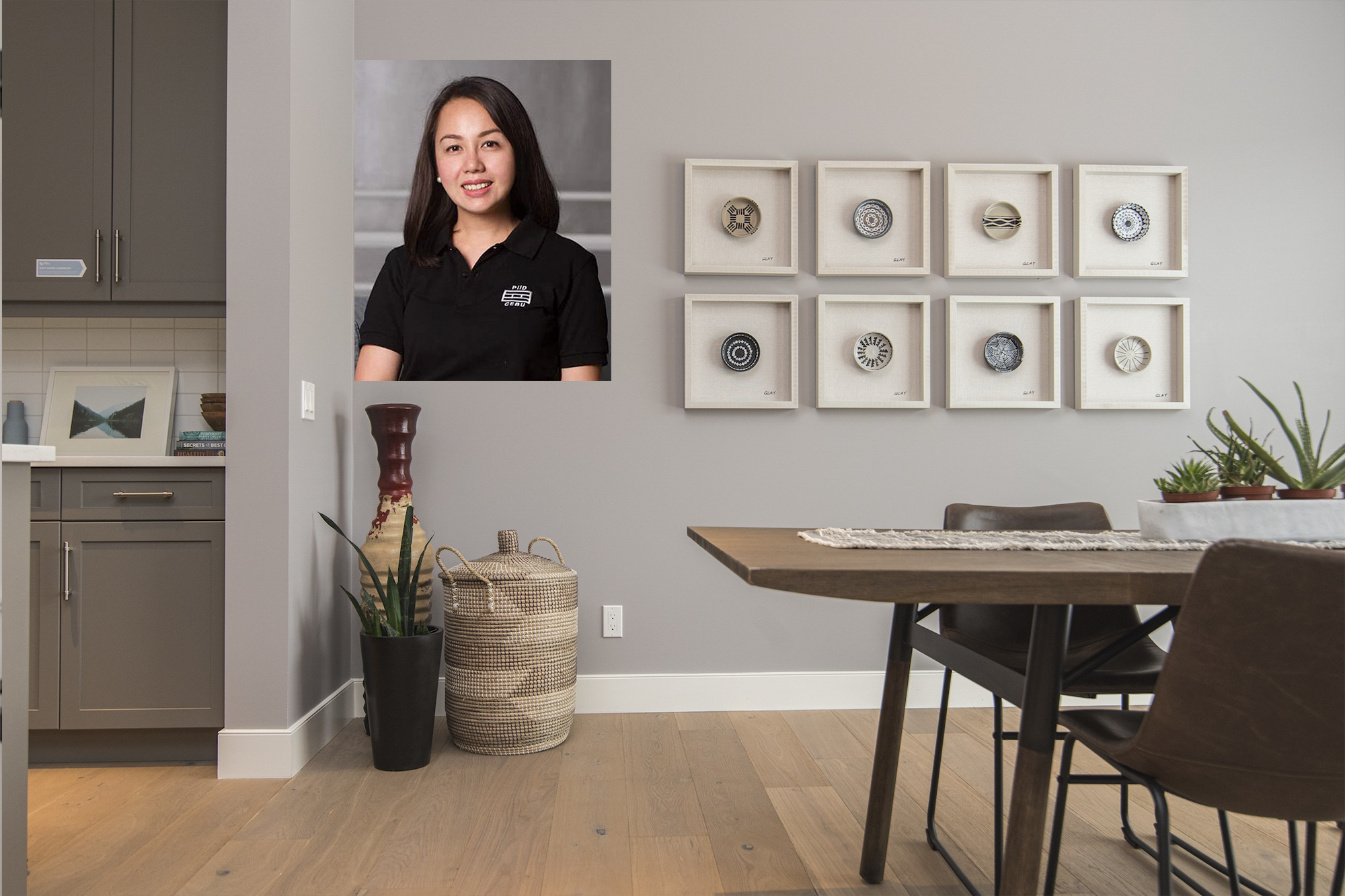 by Christa M. Cañizares IDr.
Part 3: Maximize Impact of Small Spaces
A.)  Storage spaces. You can go with concealed storage systems such as built-in cabinets on walls, under the bed or seating. Keep the items that you use often more reachable than the occasional ones. Choose what works best for your space and for your convenience.
B.)  Showcase your collection of interesting conversation pieces, like items you acquire from past travels, an artwork, an heirloom, coffee table books or a collector's item. Make sure to save a special place for them in your home.
C.)  Move things around to attract renewed energy into your space. May it be moving a sofa to the adjacent wall, creating a dining nook near a window, shuffling your accessories on to a different shelf? Little efforts go a long way.
Trendy Renovation Ideas for the Home or Condo. Part 2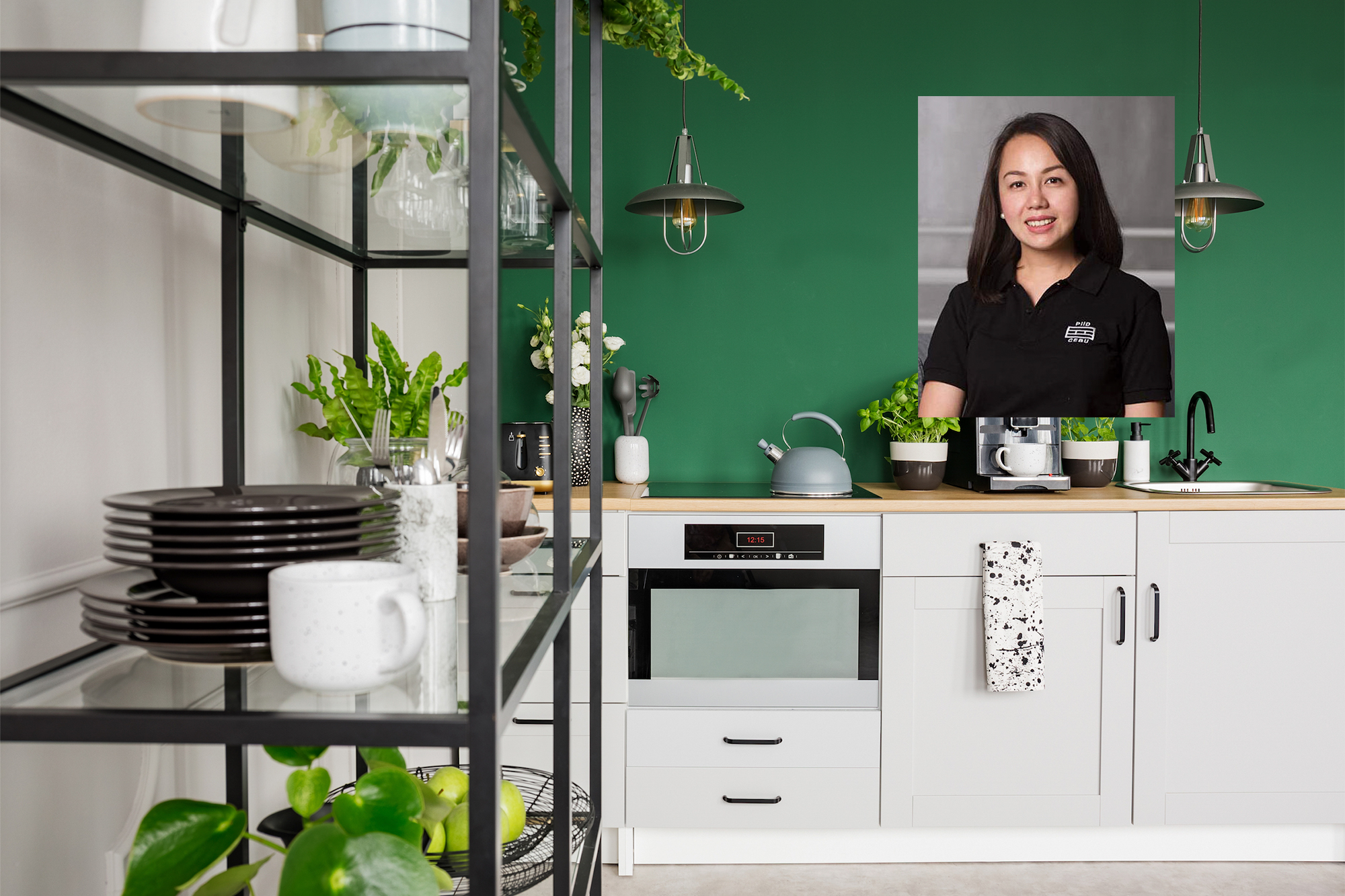 by Christa M. Cañizares IDr.
Part 2:  Create Visual Interest
A.)  Update your space with a fresh coat of paint. Some would love the white / minimalist theme, but one must also not be afraid to make a bold statement and have an accent wall, or even a wall mural.
B.)  Mix materials and textures to create depth and contrast. Wallpaper is an amazing decorative material that you can use for an instant upgrade. Another inexpensive approach is to use patterns and texture on soft furnishings such as curtains, pillows and sheets.
C.)  Setting up a coffee station, bar carts, vinyl corner, or workstation seems to be a trend to the young professionals nowadays.  Add functional pieces that serve as décor at the same time.