Are You Lucky This Year 2015?
Welcome the Year of the Wooden Sheep by knowing more about your animal sign as Feng Shui expert Dr. Andy Tan of Rockwell shares secrets and tips on how to invite luck and fortune into your life.
Year of the Rat (1912, 1912, 1924, 1936, 1948, 1960, 1972, 1984, 1996, 2008, 2020)
Expect to receive much support from friends, colleagues and relatives. Unfulfilled tasks during 2014 will become productive this year. Harmonious relationships will be built.
Year of the Ox (1913, 1925, 1937, 1949, 1961, 1973, 1985, 1997, 2009, 2021)
A lot of challenges will come with regards to work and relationships. Tight financial conditions will be experienced. Therefore, increased patience and hard work is needed.
Year of the Tiger (1914, 1926, 1938, 1950, 1962, 1974, 1986, 1998, 2010, 2022)
Expect good luck in money matters, but remember to avoid being greedy. You can invest or start new business ventures as this may experience a lot of gains this year.
Year of the Rabbit (1915, 1927, 1939, 1951, 1963, 1975, 1987, 1999, 2011, 2023)
Expect to be blessed with family and love relationships. Progressive and productive financial conditions will come your way.
Year of the Dragon (1916, 1928, 1940, 1952, 1964, 1976, 1988, 2000, 2012, 2024)
Expect to encounter a lot of opportunities resulting to financial gains. Be wise to avoid getting into arguments or disputes. Stay healthy.
Year of the Snake (1917, 1929, 1941, 1953, 1965, 1977, 1989, 2001, 2013, 2025)
Second quarter of the year 2015 is the best time for career moves. Avoid getting into emotional misunderstandings. Stay low-profile.
Year of the Horse (1918, 1930, 1942, 1954, 1966, 1978, 1990, 2002, 2014, 2026)
This year will be better than 2014. A stable financial status can be expected. Furthermore, you may experience a lot of work together with stress and obstacles. Health will be stable.
Year of the Sheep (1919, 1931, 1943, 1955, 1967, 1979, 1991, 2003, 2015, 2027)
Misunderstandings in the work environment may occur. Expect a lot of challenges and stress this year. Try to be more health conscious.
Year of the Monkey (1919, 1931, 1943, 1955, 1967, 1979, 1991, 2003, 2015, 2027)
Overcoming tasks and chores will be easier as the working environment will have a positive energy. It's a good time for a business expansion or career move this year.
Year of the Rooster (1945, 1957, 1969, 1981, 1993, 2005, 2017, 2029)
Refrain from being confrontational. Work on keeping your cool. Do not speculate with finances nor invest in unchartered fields.
Year of the Dog (1922, 1934, 1946, 1958, 1970, 1982, 1994, 2006, 2018, 2030)
Expect to experience a roller-coaster ride with regard to career and profession. This year will bring a stable but slow financial condition, thus, learn to save. Healthy and happy relationships are to come your way.
Year of the Pig (1947, 1959, 1971, 1983, 1995, 2007, 2019, 2031)
It is a good time for business expansions and career moves, especially along the third quarter of 2015. Expect to have a progressive and productive financial conditions. It is the year where respect and recognition from colleagues, bosses and relatives will be received; this will contribute in building harmonious relationships.
Source: Dr. Andy Tan
Hilarious Series ramps up with Season 2
These two comedy series are now airing their season 2 programs.  Highly acclaimed and are must-watch rib ticklers in our opinion.
Resident Alien 2: starring Allan Tudyk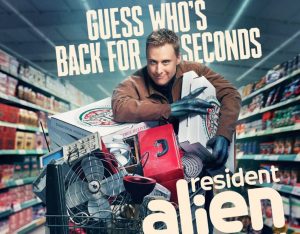 Space Force 2: starring Steve Carell
The Batman… now showing in theaters.
The Batman starring Robert Pattinson and Zoe Kravitz is now showing in selected local cinemas.  Critics' reviews have been good and it's a fresh intense take on the Batman story. They says it's a thinking man's version and I can't  disagree.  Catch The Batman now showing at Ayala Center Cebu and  SM City Cebu cinemas.
Imagene Bar Opens, Overlooking the City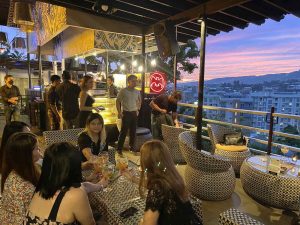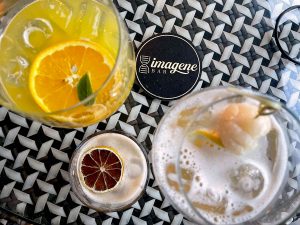 Enjoying some down time with a cocktail drink in hand among friends and a great view of the cityscape doesn't get any better at the newly opened Imagene Bar. If you've been meaning to find the right after-hours place, then head no further than Imagene Bar – a cozy enclave tucked along the hill-side of Nivel Hills on Cebu Veterans Drive.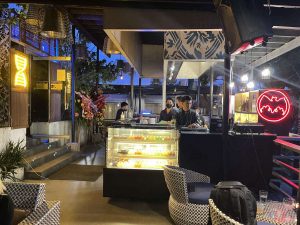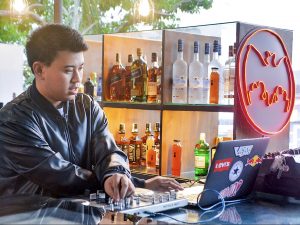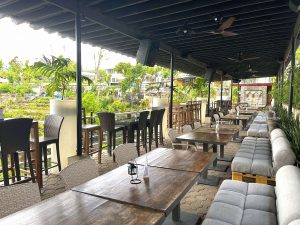 On the menu you'll find over 60 drinks and cocktails as well as some delectable Bar Chow put together by Imagene Bar founder Eugene Dy who's been serving up bottled cocktails online with a mobile event bar after a stint at the Spago in Marina Bay Sands Singapore.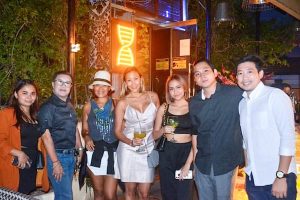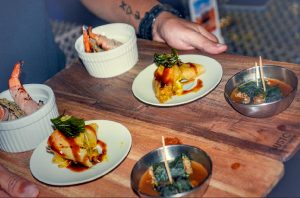 Imagene Bar accommodates up to 80 guests and is open Tuesdays to Sundays. Bar hours are from 5pm to 2am but it's best to make reservations on weekends.