Are You Lucky This Year 2015?
Welcome the Year of the Wooden Sheep by knowing more about your animal sign as Feng Shui expert Dr. Andy Tan of Rockwell shares secrets and tips on how to invite luck and fortune into your life.
Year of the Rat (1912, 1912, 1924, 1936, 1948, 1960, 1972, 1984, 1996, 2008, 2020)
Expect to receive much support from friends, colleagues and relatives. Unfulfilled tasks during 2014 will become productive this year. Harmonious relationships will be built.
Year of the Ox (1913, 1925, 1937, 1949, 1961, 1973, 1985, 1997, 2009, 2021)
A lot of challenges will come with regards to work and relationships. Tight financial conditions will be experienced. Therefore, increased patience and hard work is needed.
Year of the Tiger (1914, 1926, 1938, 1950, 1962, 1974, 1986, 1998, 2010, 2022)
Expect good luck in money matters, but remember to avoid being greedy. You can invest or start new business ventures as this may experience a lot of gains this year.
Year of the Rabbit (1915, 1927, 1939, 1951, 1963, 1975, 1987, 1999, 2011, 2023)
Expect to be blessed with family and love relationships. Progressive and productive financial conditions will come your way.
Year of the Dragon (1916, 1928, 1940, 1952, 1964, 1976, 1988, 2000, 2012, 2024)
Expect to encounter a lot of opportunities resulting to financial gains. Be wise to avoid getting into arguments or disputes. Stay healthy.
Year of the Snake (1917, 1929, 1941, 1953, 1965, 1977, 1989, 2001, 2013, 2025)
Second quarter of the year 2015 is the best time for career moves. Avoid getting into emotional misunderstandings. Stay low-profile.
Year of the Horse (1918, 1930, 1942, 1954, 1966, 1978, 1990, 2002, 2014, 2026)
This year will be better than 2014. A stable financial status can be expected. Furthermore, you may experience a lot of work together with stress and obstacles. Health will be stable.
Year of the Sheep (1919, 1931, 1943, 1955, 1967, 1979, 1991, 2003, 2015, 2027)
Misunderstandings in the work environment may occur. Expect a lot of challenges and stress this year. Try to be more health conscious.
Year of the Monkey (1919, 1931, 1943, 1955, 1967, 1979, 1991, 2003, 2015, 2027)
Overcoming tasks and chores will be easier as the working environment will have a positive energy. It's a good time for a business expansion or career move this year.
Year of the Rooster (1945, 1957, 1969, 1981, 1993, 2005, 2017, 2029)
Refrain from being confrontational. Work on keeping your cool. Do not speculate with finances nor invest in unchartered fields.
Year of the Dog (1922, 1934, 1946, 1958, 1970, 1982, 1994, 2006, 2018, 2030)
Expect to experience a roller-coaster ride with regard to career and profession. This year will bring a stable but slow financial condition, thus, learn to save. Healthy and happy relationships are to come your way.
Year of the Pig (1947, 1959, 1971, 1983, 1995, 2007, 2019, 2031)
It is a good time for business expansions and career moves, especially along the third quarter of 2015. Expect to have a progressive and productive financial conditions. It is the year where respect and recognition from colleagues, bosses and relatives will be received; this will contribute in building harmonious relationships.
Source: Dr. Andy Tan
LONDON IN FULL BLOOM: An Exclusive Look at the recent Chelsea Flower Show
The Chelsea Flower Show in London, one of the most prestigious horticultural events in the world, returned in full glory in May 2023, captivating visitors with its stunning displays and landscape designs. Held annually on the grounds of the Royal Hospital Chelsea in London, this year's show proved to be a true feast for the senses, showcasing an array of breathtaking gardens, vibrant floral arrangements, and innovative landscaping. The 3-day event showcased 36 outdoor gardens, including four balcony gardens for small spaces. Inside the giant pavilion, blooms compete with each other, exotic flowers, roses, and many more.
The 2023 Chelsea Flower Show embraced a Nature's Harmony theme, with a strong focus on sustainability and mental health. The show's organizers emphasized the importance of sustainable gardening practices and biodiversity conservation, inspiring attendees to create beautiful outdoor spaces while preserving and protecting the environment.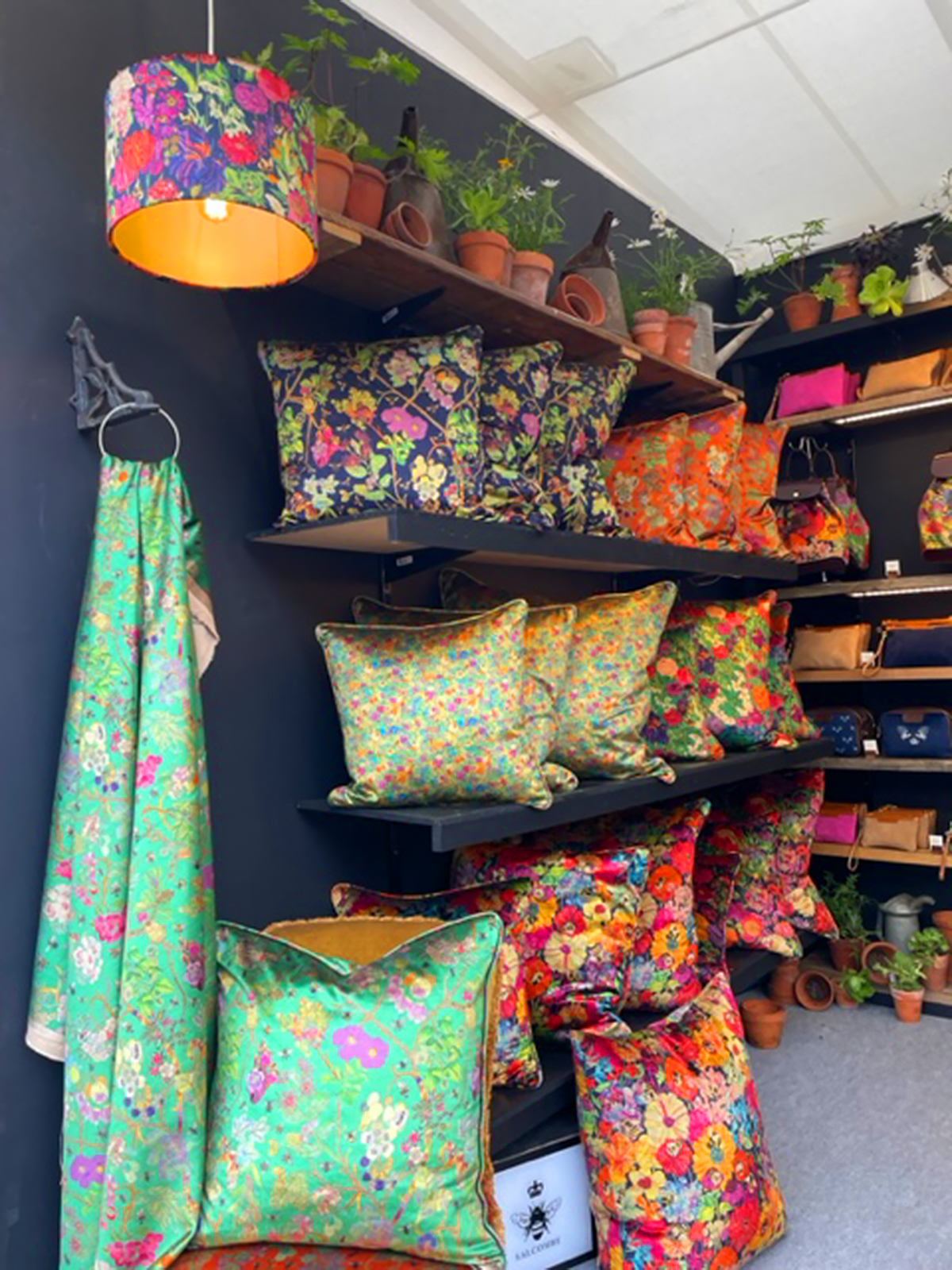 What's Cebu got to do with the Chelsea Flower Show in London? One person. James Doran Webb (https://www.jamesdoranwebb.co.uk), an Englishman working with driftwood, has been displaying his artworks for several years. James collects cast-off driftwood and shapes them into beautiful animal shapes that find places in some of the most iconic gardens. Leaping horses, owls, reindeer, and the occasional dragon, James Webb's creations are avidly collected by landscapers to add accent to gardens in all sizes, using cast-off wood, fitting perfectly with the sustainable element—something Mr. Webb has done quite well for the last decade.
***
The Philippine International Flower Festival will be held at the PICC in Manila from January 14 to 18, 2024. Watch out for more info from our website!