THROWBACK THURSDAY: Thanksgiving with the Woolbrights
THE GIFT THAT KEEPS ON GIVING
The holiday season kicks off officially with Thanksgiving. A time to be grateful for family, friends and blessings. Although this is not usually practiced in our tropical country, there are, however, families like the Woolbrights for whom this is a time-honored tradition.
by Janine Taylor sittings editor Katsy Borromeo fashion stylist Mikey Sanchez food stylist Nicolette Gaw-Yu production manager David Jones Cua intern Danica Ronquillo hair and make-up Jessie Glova assistant Jojo Embalzado photography Joseph Ong locale Woolbright Residence
Eddie Woolbright was among the thousands of G.I.'s that landed on the shores of the Philippines during the Japanese occupation. After the war, a few enterprising American soldiers came back, including the 24-year old Eddie who made Tacloban his home, before settling down in Cebu in the 1950s and opened a restaurant and a hardware store downtown—Eddie's Log Cabin and Eddie's Hardware and Auto Supply, respectively.
Eddie's Log Cabin quickly became the hub of social, political and even military scene. It was the first air-conditioned café in town, and more importantly, it offered American diner food including a soda fountain and an ice cream parlor. It was patronized by one and all for its reputation for good food and service.
It also didn't take long for the fearless Eddie Woolbright to realize that the real estate in the sleepy hillside suburbs was ripe for development. "I will show Cebu what a good planned subdivision is," Eddie had said, when the late Senator Marcelo Fernan, then a young legal counselor for Columbian Rope Co., took Eddie to see the property. Pretty soon, Eddie had purchased over thirty-three hectares of otherwise undeveloped land from the heirs of the late Arlington Pond.
"Buy land," Eddie Woolbright was known to quote the late humorist Will Rogers, "because they ain't gonna make more."
With his added access to army surplus, he bulldozed tracts of land, and a decade later, Beverly Hills, the first major subdivision in Cebu City, was created, and marketed to the city's growing well-to-do locals, with the subdivision's connotations of Hollywood and colonial American aesthetic. Eddie's belief in the business potentials of central Cebu city enabled him to see much growth in his investments in land development, water drilling, construction, and general trading.
Eddie had nine children: Rick, Anita, Marc, Gilbert, Alice, Kathy, Kristy, Karen and Joy. All recall that each holiday was as important to them as Christmas. Turkey Thanksgiving dinners, for example, as it was known in the Woolbright household, began when Eddie's mom, Nell, came to visit sometimes in the 1960s. Eddie would buy a butterball turkey from the American base in Clark and she whipped up a traditional feast complete with cornbread stuffing, cranberry jelly, candied yams, garlic mashed potatoes and her famous giblet gravy which was poured literally all over the bird, as they do back in her home in Oklahoma. Grandma Nell also taught the cooks at Eddie's Log Cabin to make the famous Coconut Cream Pie, another Eddie's Log Cabin standard. Kathy also recollects, "It was also dad's idea that the restaurant and the hotel should serve breakfast 24 hours, and since I loved my Mexican omelet, sliced ham, buttered toast I enjoyed being able to eat breakfast any time of the day." 
My dad taught me how to be humble. He told us stories about his younger days jumping trains, eating nothing but grapes for days just to go pick cotton. He had a hard life growing up and I guess he wanted us, his children, to know the meaning of hard work. He would say, "Nobody owes you a life in this world". I didn't understand it then but I do now. -Alice Woolbright
Shortly after, turkey was introduced in the menu of Eddie's Log Cabin, both Americans and Cebuanos, with a penchant for this wholesome meal, look for it when November came, and more especially on Thanksgiving Day. "Dad loved quality meat, and passed on this fondness to us, his children," noted Karen, "So special meals always consisted of a good steak or the tender Prime Rib Roast. Of course, the year was never complete without a Turkey once or twice."
As the sisters change into various outfits for the photo shoot in their childhood home, each one recalled the happy memories this holiday brings.  
Alice, recalls disliking the giblet gravy as a child but since her dad would serve her at the dinner table she had no choice but to eat it. She adds, "He would get upset if we did not try everything." Funnily enough, she now looks forward to the giblet gravy and can't imagine turkey without it.  Her dad, she said, employed the same tactic with his customers at the restaurant so after a while, they ended up getting used to it, and will not have their turkey any other way.
Between brothers and sisters coming home from out of town and family members in the States, there was always some degree of traveling or entertaining company. Dad valued the family bond and holidays were the best time to reinforce that. –Karen Woolbright
Joy Woolbright-Sotto fondly remembers watching her dad carve the bird. "He made sure that each one of the kids learned how to do it properly, with the white meat sliced thinly enough, and followed last by the dark meat," she says. A feat she now does with ease. Future doctor Karen says that her dad would always carve the wings and serve it to her, which is still her favorite part of the fowl. Kathy though, considers turkey her comfort food. But she says that she loves the Coconut Cream Pie, which is also served on the restaurant's menu, and that as a child she could eat half a pie in bed. 
Cebu in the 60s and 70s was a very small town, if you wanted to celebrate Thanksgiving, you went to Eddie's. Eddie's Log Cabin, like its owner was a trailblazer, the balut dice game originated there, many singers' careers such as Elizabeth Ramsey's were given their first break there.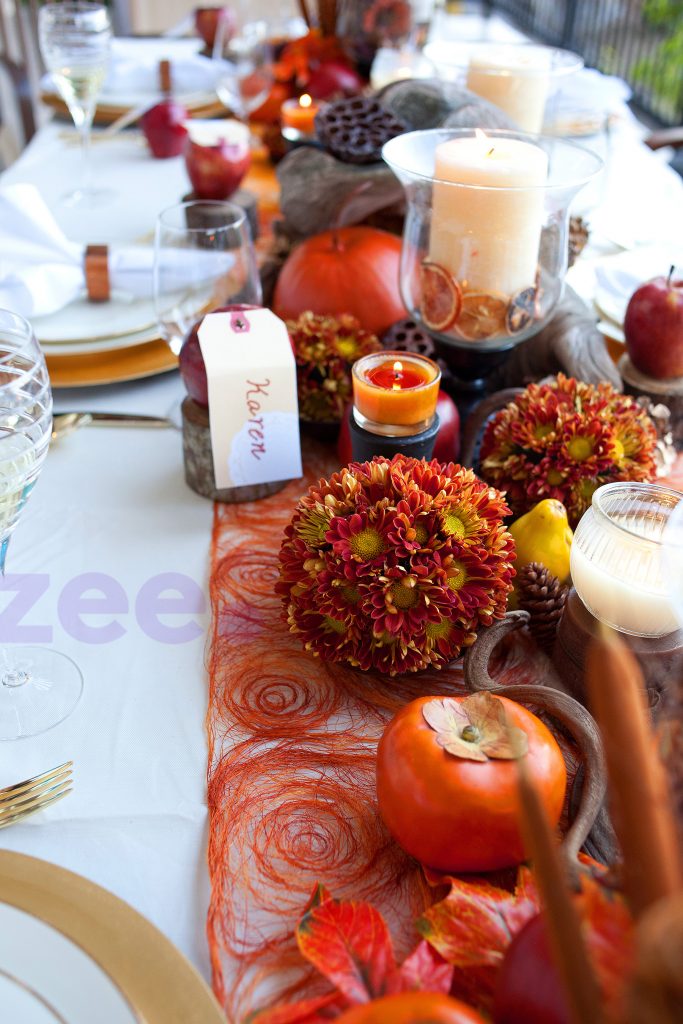 The torch has been passed on to his children, and they too celebrate it with turkey dinners and all the trimmings, ensuring that the restaurant still serves the traditional menu, down to the Coconut Cream Pie.  Thanksgiving will always be celebrated at their homes, and the Beverly Hotel, the last legacy that Eddie Woolbright gave his children to run.
Another legacy that Eddie left to his children was a love for food and Alice was quick share that she got it too, "I'm usually home during the day and I find myself in the kitchen trying to cook up new dishes to serve."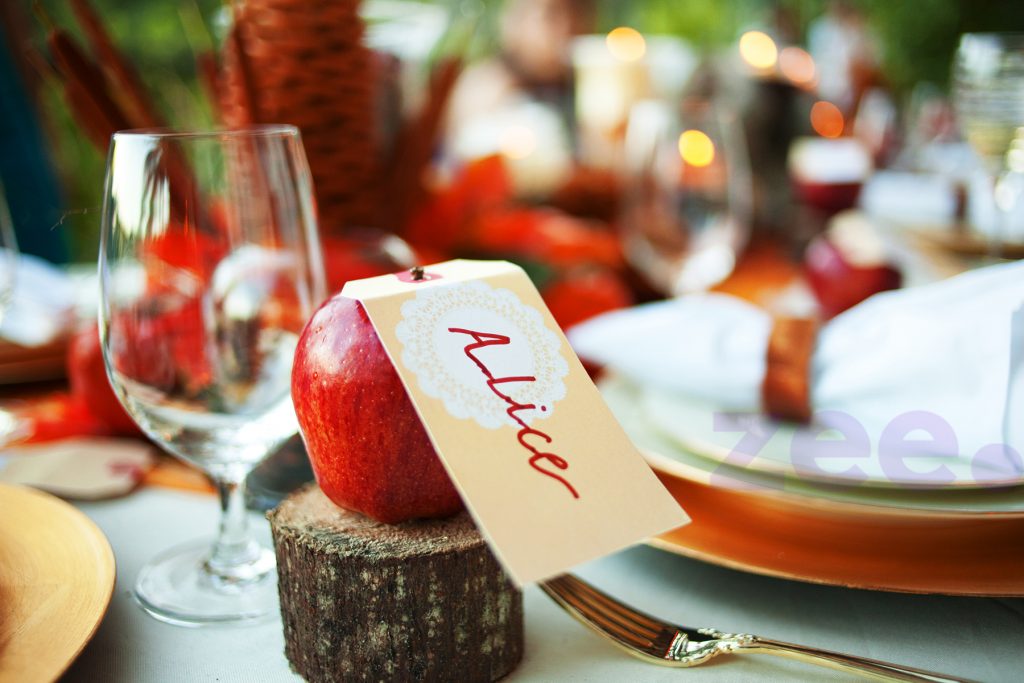 Back at the Woolbright ancestral home, which is also now Alice's home, the dining table has been set, evoking autumn and harvest, the candles are lit, the wine is being poured, the buffet table is groaning under the weight of the Thanksgiving repast. The sisters are seated at the table, each with a glass of wine discussing whose turn it is to carve. The annual Woolbright turkey dinner is about to start and I am glad to be invited to join them at their family home. Happy Thanksgiving, indeed.
(This article has already been published in Zee Lifestyle's November 2011 Entertaining Issue, "The Gift that Keeps on Giving" on pages 72-77.)
The Suites at Gorordo: Setting our Sights on Singapore-Inspired Living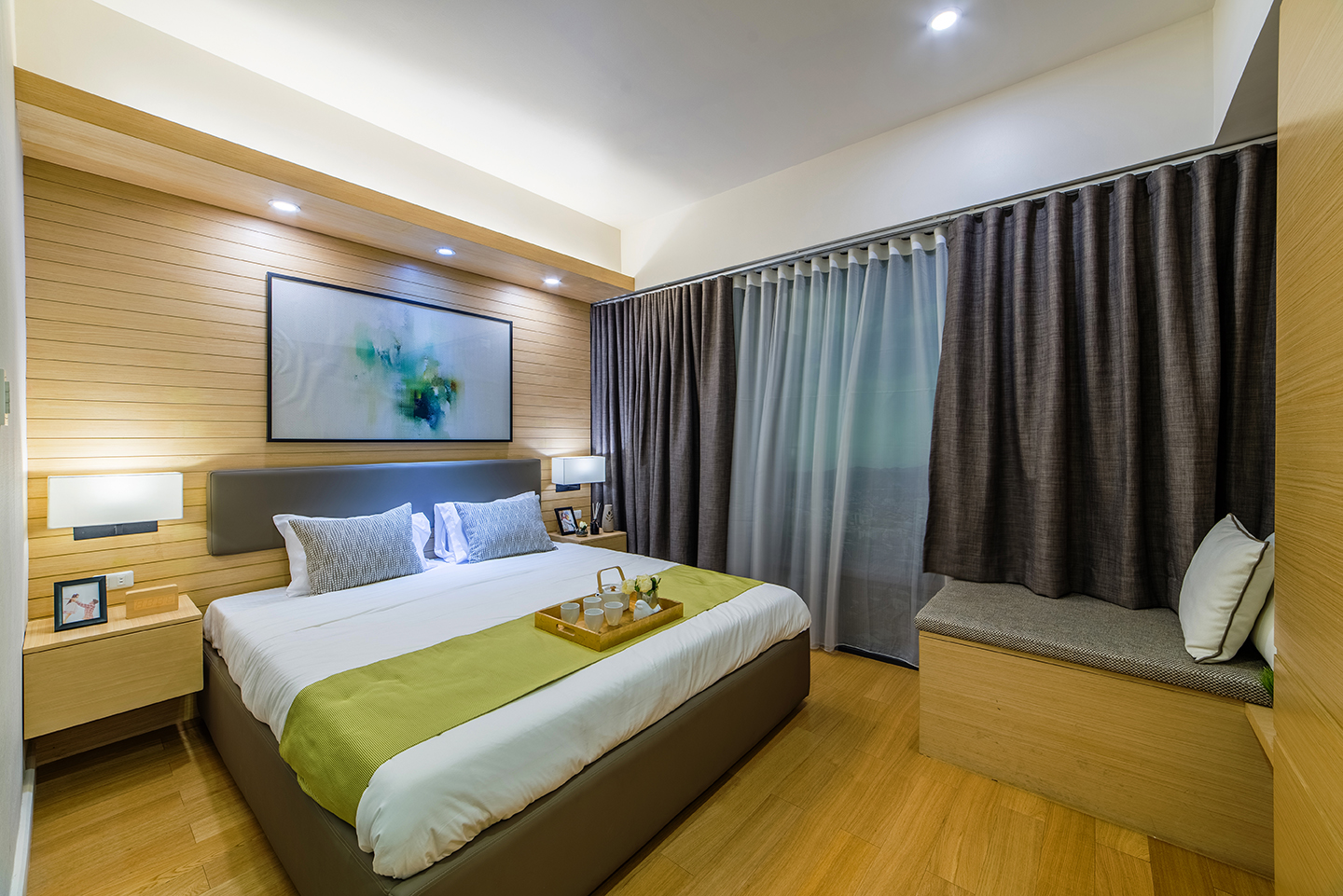 by Ryan Daniel R. Dablo
"Singapore-inspired living is all about living the good life," says Ann Leslie Ngo, CEO for World Central Properties Inc. (WCPI), in a roundtable talk last June 16, 2022 at City Sports Club Cebu to welcome the rise of The Suites at Gorordo, a majestic 29-story crystalline high-rise tower at the corner of two major thoroughfares, Gorordo Avenue and Archbishop Reyes Avenue in uptown Cebu.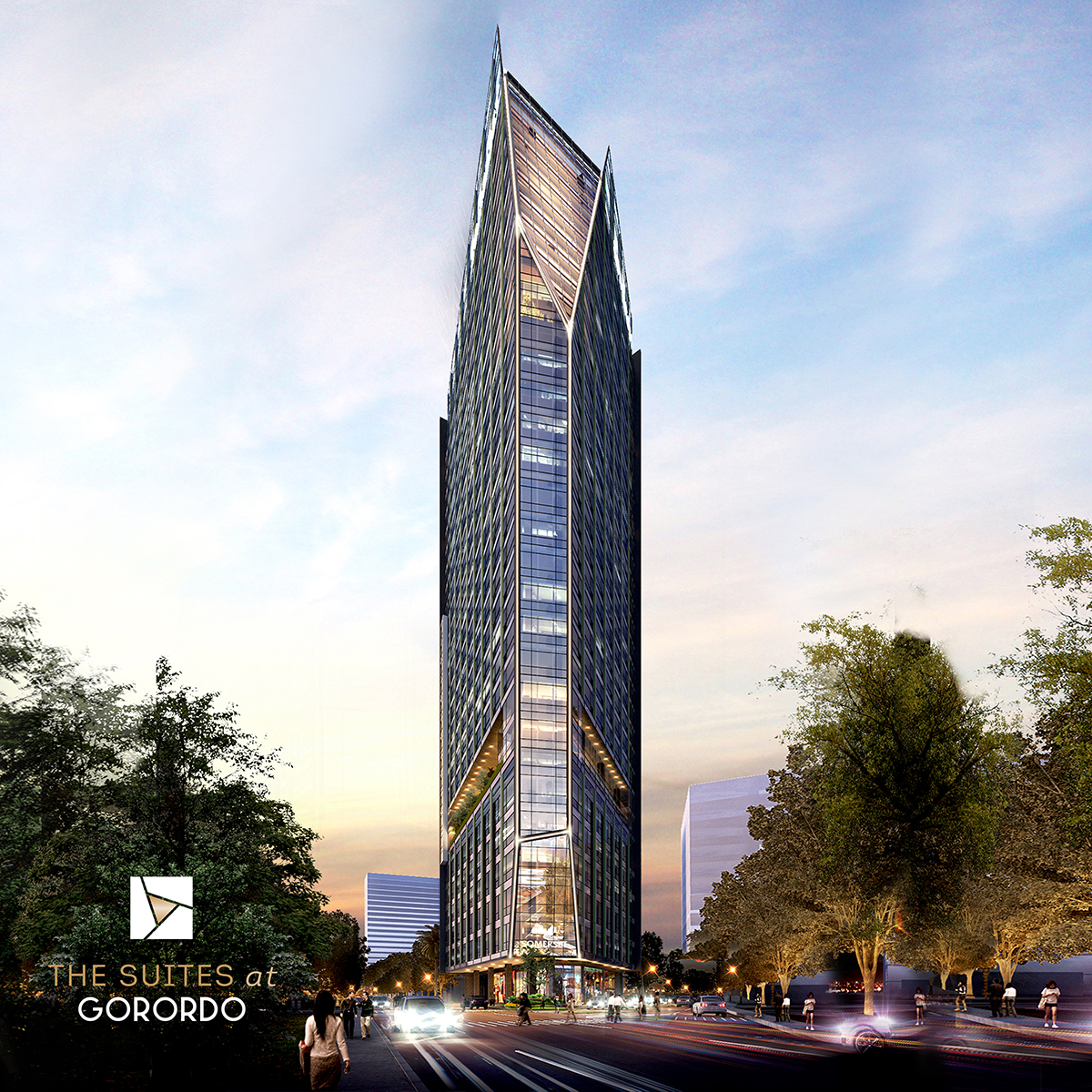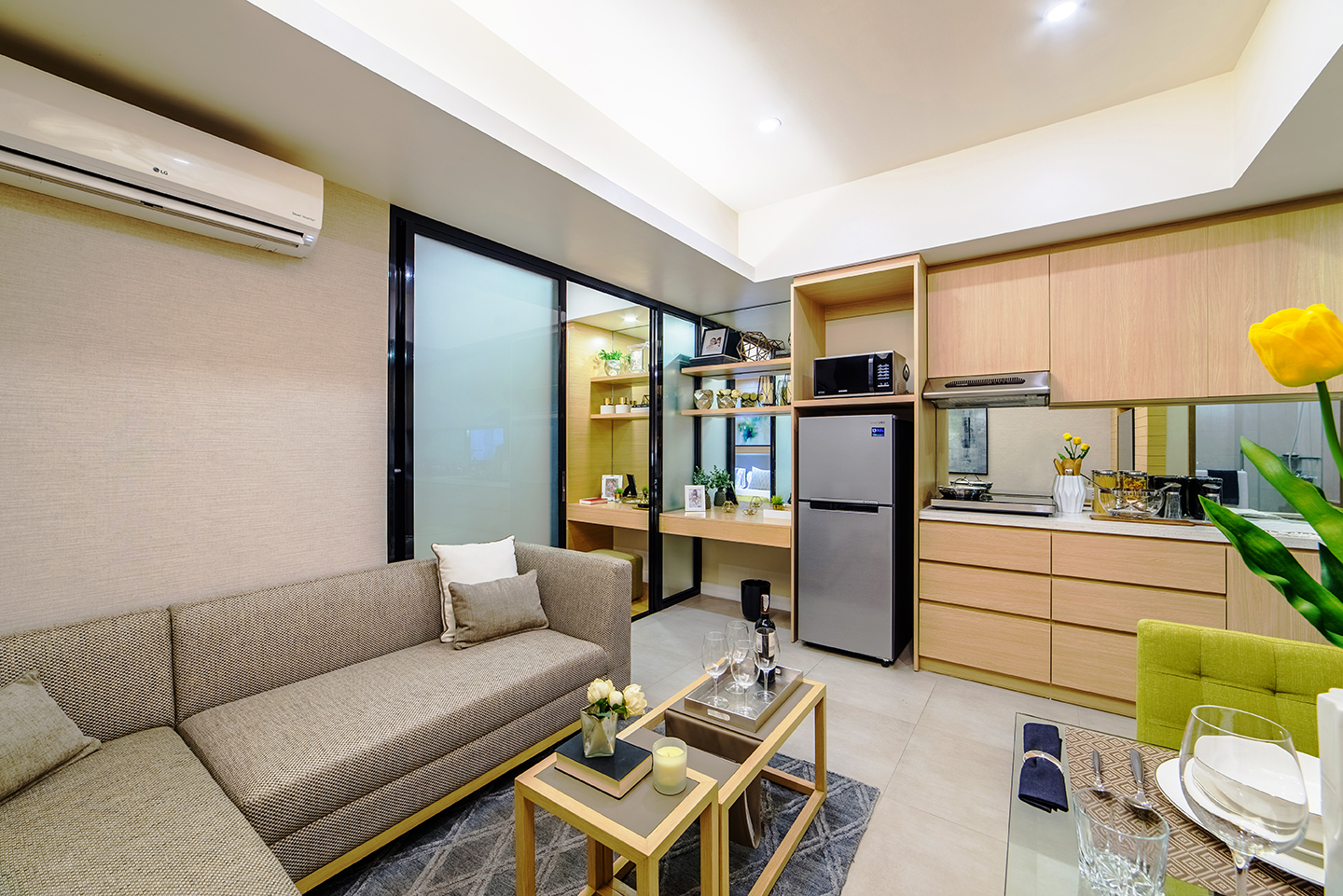 The Suites at Gorordo is developed by World Central Properties Inc., and is set to epitomize upscaled modern-day living at its finest. Reminiscent of New York's Flatiron building, The Suites at Gorordo boasts of an iconic sculpted design that will dominate the Queen City's skyline. It will feature both residential units and serviced suites, and with the service managed by The Ascott Limited, a leading hospitality brand in business circles, living at The Suites at Gorordo will be a luxury . The seeks to be an idyllic city home that emphasizes family-centric ideals, with services that provide modern essentials: the innovative list includes babysitting, housekeeping, laundry and dry-cleaning services, business center use, and conference room rental. This is on top of the amenities that patrons can also enjoy such as the residential lobby and lounge, fitness center, swimming pool, and a sky garden with a gazebo and grilling station. Minutes away from Cebu Business Park and replete with panoramic views of Cebu, The Suites at Gorordo caters to the good life whether it be on the fast lane or on an easy, laidback pace.
No wonder then, that the development has already caught the discerning eye of the Philippine Property Awards, bagging four awards in 2021 including Best High Rise Condominium Development and Best Mixed Use Architectural Design in the Philippines. With many developments in Metro Manila offering stiff competition, The Suites at Gorordo won the judges over with its management, sustainability initiatives, dedication to the service industry, and bevy of features. "Don't take our word for it," intones Cyndy Tan Jarabata, President of Tajara Hospitality Group and head judge during the 2021 Philippine Property Awards, "go see it for yourself, and see."  A  WCPI  representative further enthused that the company wanted to make high end living accessible to as many people as possible. This is why The Suites at Gorordo is cheaper by 20-30% compared to other high end condos in Cebu."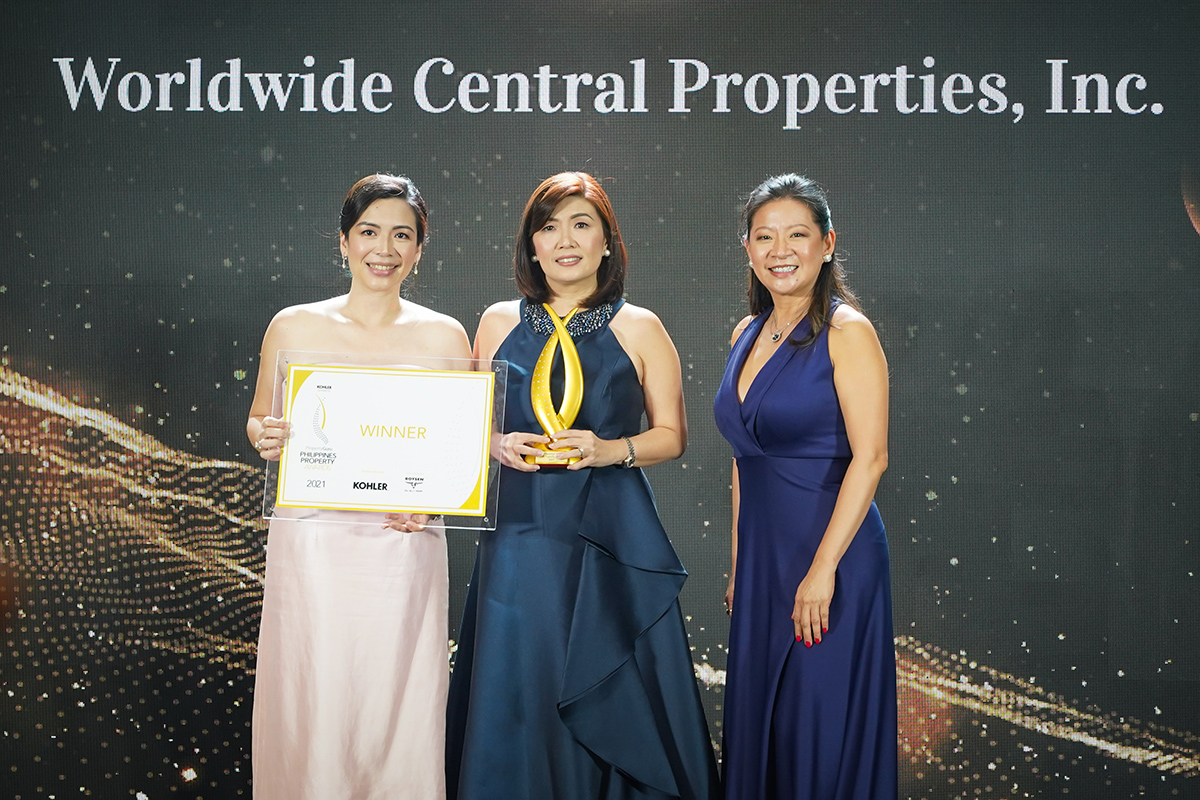 Speaking before an audience of developers, brokers, realtors, and the press, Cyndy Tan Jarabata is optimistic about Cebu's real estate, and The Suites at Gorordo is primed to be its crowning achievement. With the rest of the panel – Ann Leslie Ngo, WCPI CEO, Sharon G. Ong, WCPI COO, Philip Barnes, Country Manager for Ascott Philippines and Orathai Chirapornchai, Regional Solutions Manager of  Property Guru Philippines – voicing out their agreement, little was left to the imagination as to how truly pioneering this project is. With this pre-eminent Cebuano icon and landmark looking forward to its opening in the early third quarter of 2023, a new age of Singapore-inspired living may yet dawn on the Queen City.
A Father's Day Feast at the Marco Polo
Marco Polo Plaza Cebu joins Father's Day Celebration with a bevy of special treats for our beloved fathers. Café Marco lays out a feast for buffet brunch and dinner on June 19, treating guests to their upscale international cuisine.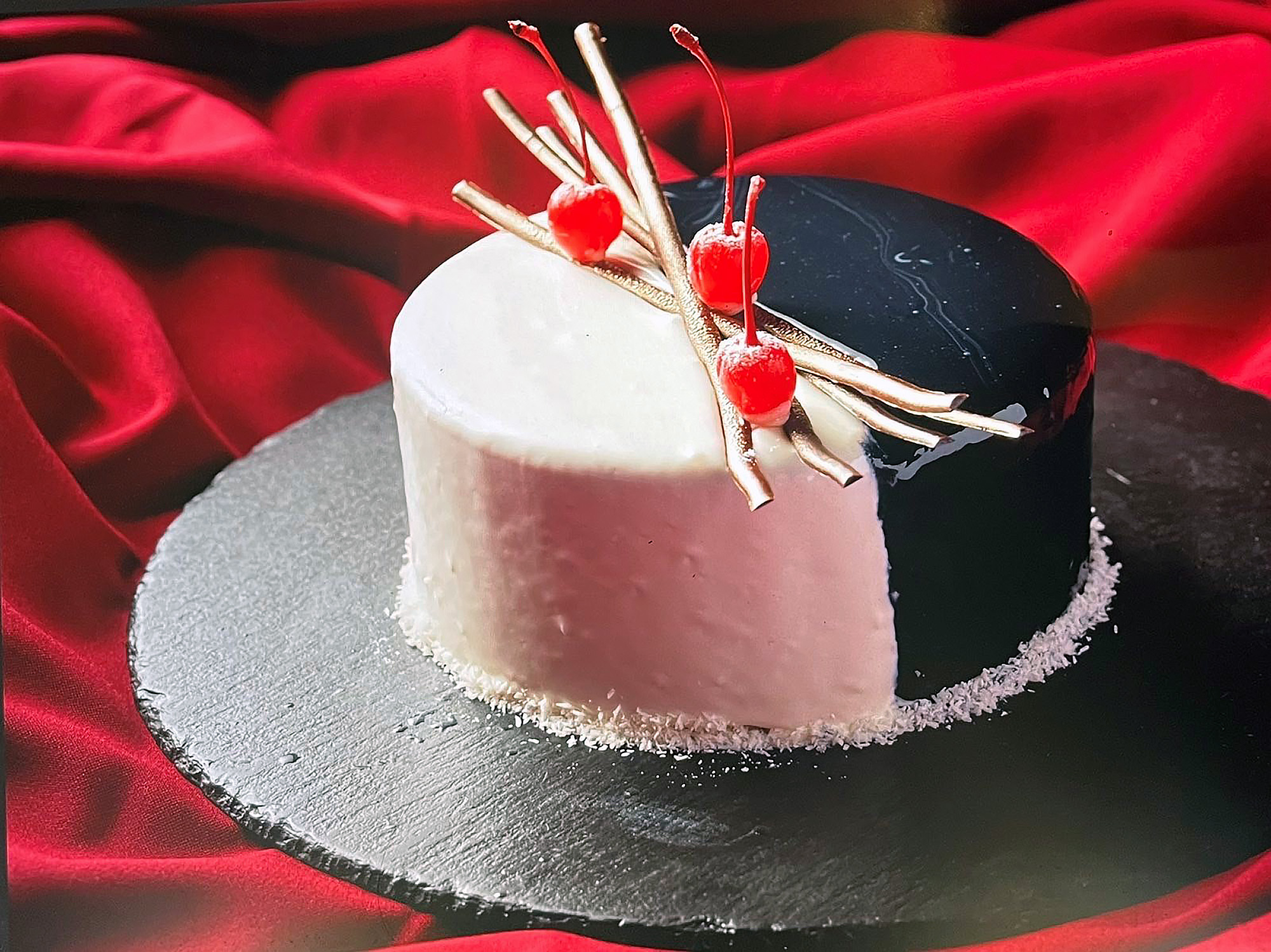 As a perfect gift for Dad, try their special deluxe Chocolate Mango Truffle – a delicious amalgamation of dark chocolate and mango mousse, replete with mango cubes, rum infusion, and chocolate ganache. You can pre-order on or before June 17 in time for picking up for Father's Day weekend.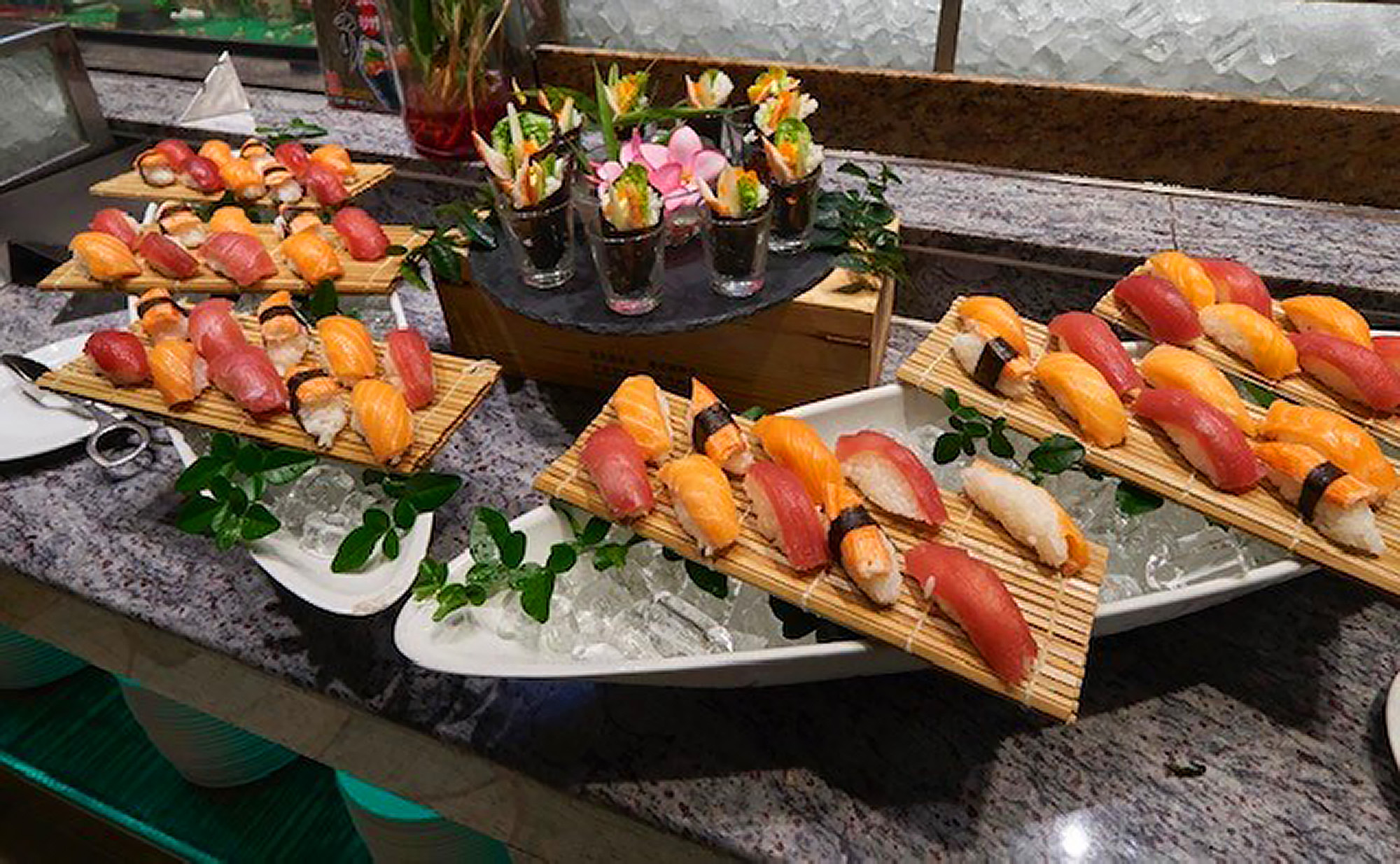 Cheers to our fathers! Happy Father's Day!
FIT FOR A KING
Father's Day Buffet
June 19, 2022 | Sunday | Café Marco
Lunch: P1,700
Dinner: P1,988
*Rates include service charge and government taxes.
Reserve a Table:
+639190836768
hospitality.ceb@marcopolohotels.com
Happy Father's Day!
King-size Treats Await Dad this Father's Day at Seda Central Bloc
King-size Treats for the King!
by Ryan Daniel R. Dablo
Seda Central Bloc celebrates the hardworking hero and steadfast lynchpin of the home with its offerings for Father's Day weekend. 
At the Misto, Seda's restaurant, Dad gets to sample the delicious international cuisine for free when dining with five full-paying adults. If an evening dine-out is more the family's speed, the Straight Up bar offers a dinner buffet with a continental menu and mocktails, all enjoyed amid a backdrop of excellent cityscape views from the rooftop. Staycation at the hotel comes packed with perks for the weekend as well, such as complimentary lunch at the Misto, drinks at the Straight Up bar, and breakfast for two.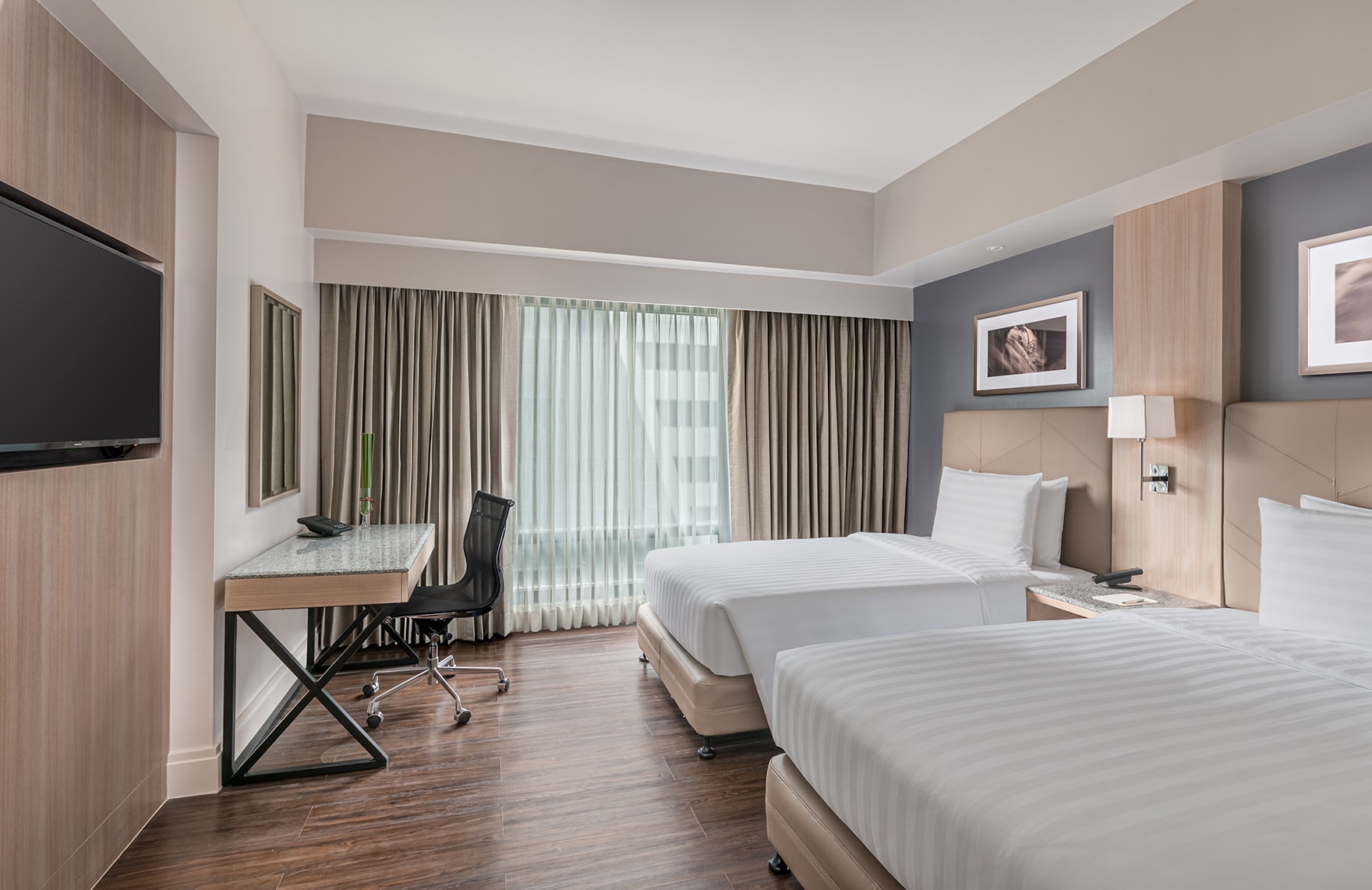 Honor your number one hero and highlight the love you have for him this Father's Day weekend. Celebrate at Seda Central Bloc!
For more information, please call  (032) 411 5800. Follow their Facebook page or visit their website at www.sedahotels.com.