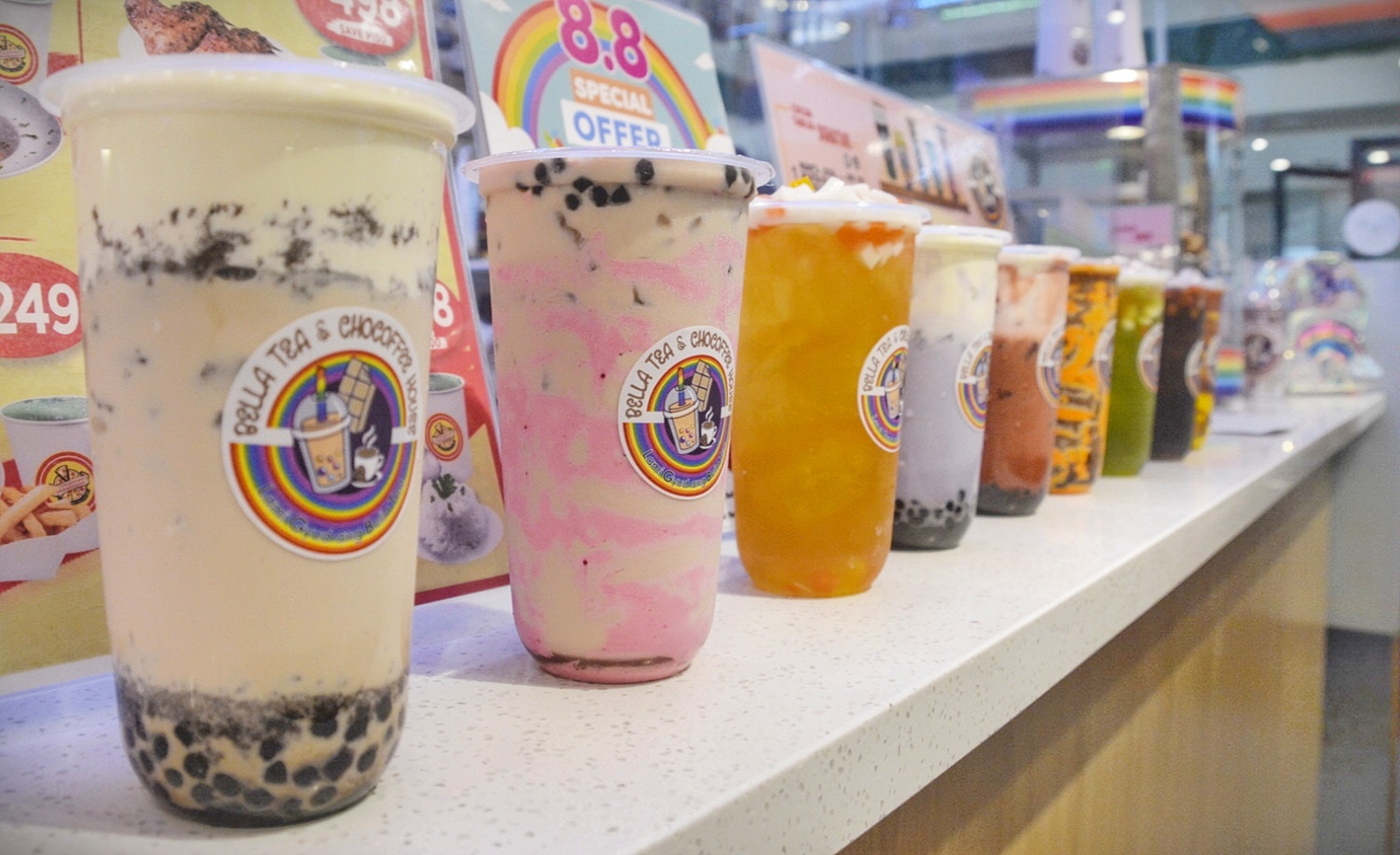 Cebu's Newest Summer Quencher
Photos by Ephraim Basbas
The milk tea drink started its craze in Thailand.  In Thailand it is called Chanom, cha which means tea and Nom which means milk.  Milk tea became popular to the Thais because it lessens the sting of spicy food on the tongue.  Hence, with milk tea as their drink, they can enjoy more of the spicy food.  In the Philippines. milk tea also captured the sweet lovers, especially with their various flavors; not to mention the extreme heat index and humidity, milk tea is every Filipinos perfect comfort drink.
Zee picks an interesting milk tea shop because of their wide array of flavors, and most of all their unique Tablea infused milk tea and their Macha flavored tea.
Tablea is a native chocolate hand made in the Philippines, especially in the northern localities of Cebu.  Here in Bella Tea and Chocoffee House, they served a milk tea that is infused with the traditional handmade tablea.  The Tablea milk tea really brings back memories of childhood and of home in Bantayan Island because it captured the authentic taste of the handmade chocolate drink.
The Japanese Macha tea which was used to balance the sweetness of the Japanese pastries is innovated here in Bella Tea and Chocoffee House with a selection of sugar level from 0% to 100%; allowing drinkers to enjoy the taste of authentic Macha powder and balancing sweetness even without the pastries.
Bella Tea and Chocoffeehouse is at the lower ground floor of the Iconique Mall Colon.
Follow Bella Tea and Chocoffee House on their Instagram and Facebook for promotions.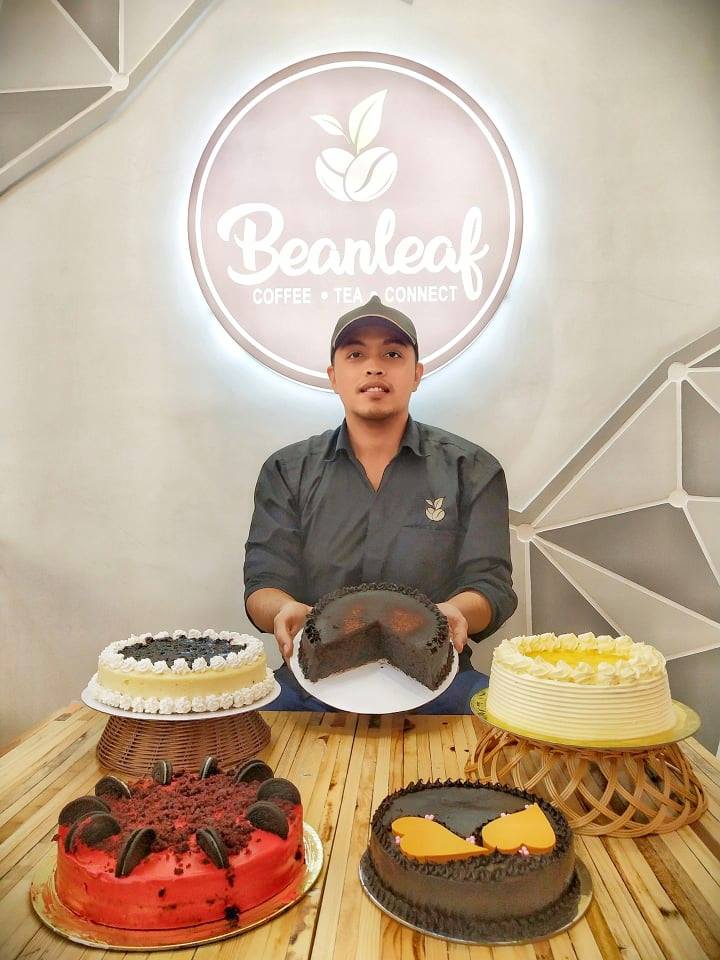 A Chocolate Love Story
By  Allain Dumon Fonte
If I am to choose between "sex or chocolate", the obvious choice is chocolate.  Who would choose sex over chocolate?  Everybody loves chocolate!  Thanks to Dr. James Baker who discovered how to grind cocoa beans in 1764.  This started the chocolate revolution.  Now, chocolates have evolved from drinks to cakes.
Speaking of chocolate cakes, my friends know how I love them and how picky I am with chocolate cakes.  I want them smooth and silky to just slip from my lips to tongue and down to the throat. They must be sweet enough to tickle my taste buds but not too sweet to hurt my tonsils.  I also like my chocolate cake to be soft and tender that they melt in my mouth.  Most of all, I want my chocolate cake to be very moist.
It is quite challenging to find the perfect chocolate moist cake.  In my pre-pandemic travels, The Le Don Bock in Rue Dancourt in Paris has a chocolate moist cake that brings happy thoughts in every bite.  During the lockdown, I craved for Le Don Bock's chocolate cake; until I found a chocolate moist cake in Cebu that satisfied my cravings.  It has ticked every criterion in what I am looking for in a perfect chocolate cake, and it is Beanleaf Coffee and Tea's chocolate moist cake.
Beanleaf Coffee and Tea's chocolate moist cake is a must try if you are in Cebu City.  From the taste to the softness, and to the silkiness, Beanleaf Coffee and Tea's chocolate moist cake will surely raise the bar higher on chocolate cakes.
Photos by:  Ephraim Basbas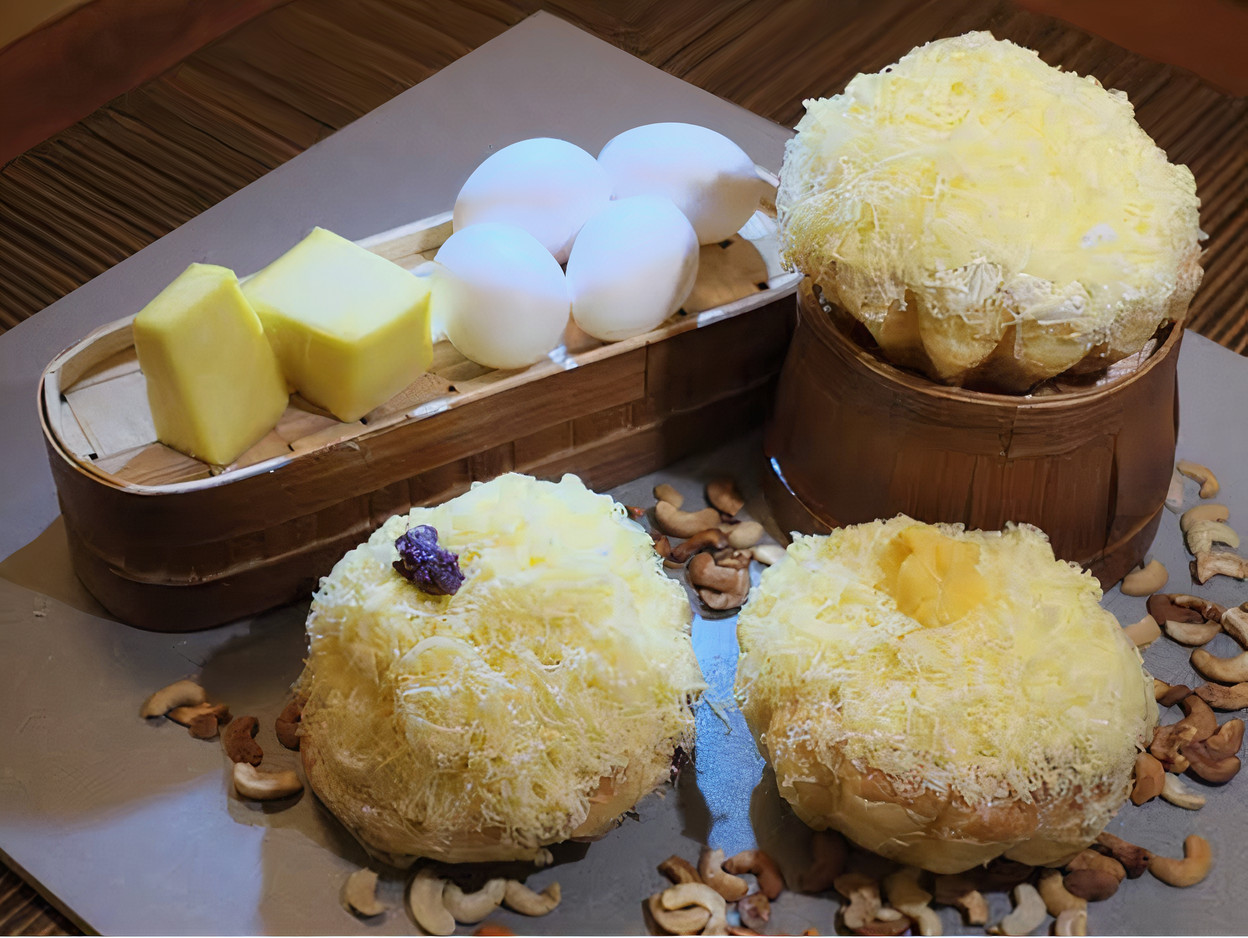 What Can You Sai?
The ensaimada is probably one of the oldest pastries being served and is still enjoyed by many of us today.  For this week, Zee's pick for the week is the famous Filipino afternoon delight, the ensaimada.  The ensaimada can be traced back to the 17th century.  Its origin is in Mallorca, Ballearic Islands in Spain.  The name ensaimada is rooted from the Catalan word saim which literally means pork lard.  This is because the basic ingredients in making an ensaimada are flour, water, sugar, eggs, mother dough, and a reduced pork lard.  Hence, ensaimada is one of the legacies left by the Spanish influences.
When we talk about ensaimada in Cebu, there is only one patisserie in town that is known worldwide for the softest, cheesiest, and tastiest ensaimada, and that is Marco Polo Plaza Cebu.  The hotel's ensaimada was initially offered as a dessert or an afternoon pair to your cup of coffee; however, guests are mesmerized by the perfection of the ensaimada that they want to share the experience with their family and friends.  Now, anyone can order the world-renowned Marco Polo ensaimada in a box of 3 or in a box of 6 to bring home or to give as gifts.
Please check Marco Polo Plaza Cebu for the flavours, prices, and promotions of their ensaimada.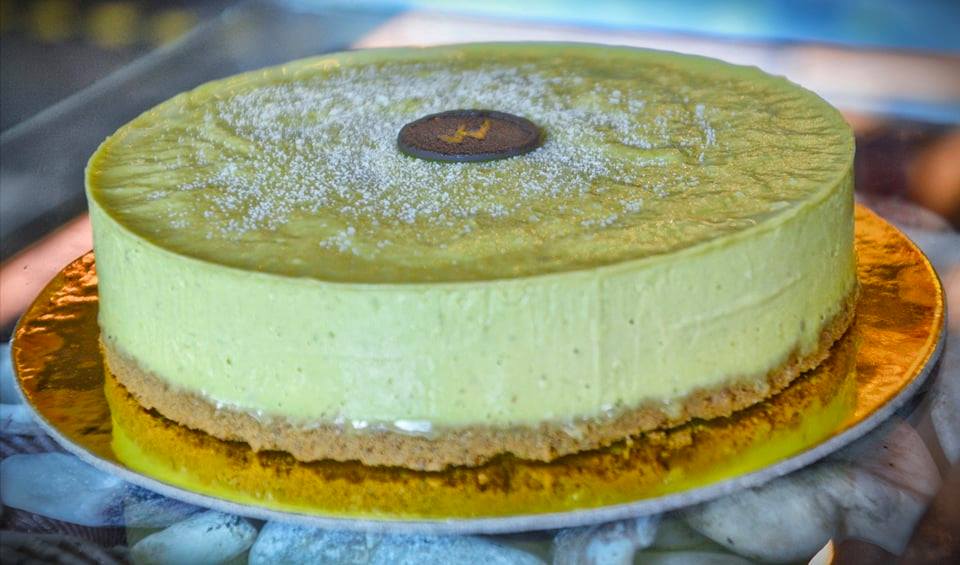 Delight in Every Bite
Photos by Ephraim Basbas
Zee's creative writer, Allain Fonte, was treated to a unique and sweet but healthful dessert.  Celebrity chef Tristan Encarnacion of the Waterfront Cebu City Hotel and Casino crafted a masterpiece like no other, and it is the Avocado Cheesecake.  The avocado cheesecake is Chef Tristan's signature confectionary treat to his patrons and followers; and is now Waterfront Hotel's most sought-after last course.
The Avocado Cheesecake is perfect for anyone who is craving for a creamy, soft, and out-of-this-world kind of sweet dish.  Truly, the avocado cheesecake gives delight to every bite.
The avocado cheesecake can only be pre-ordered at Café Uno at the Waterfront Cebu City Hotel and Casino or at the Waterfront Airport Hotel and Casino for only PhP790.00.
Please also check other cooking videos of Chef Tristan Encarnacion at Weekly Eats with Waterfront Chefs youtube channel.