A Look at the Creations of the Country's World-Class Fashion Designers
Five of the most-celebrated creative minds in the Philippine fashion scene gathered together for a World-Class fashion show—here are our favourite looks.
In celebration of its 20th year, Waterfront Cebu City Hotel and Casino brought together five of the most celebrated minds in the Philippine fashion industry last October 6. The hotel boasts this momentous year's pinnacle event by bringing in Michael Cinco, Francis Libiran, Furne Amato, Ezra Santos and Cary Santiago for the World Class fashion show. Interestingly enough, each letter in the word 'class' stands for the designers' last names. Is it a coincidence? We think not.
Though many would raise a brow at the prospect of attending a bridal show, thinking it would be boring, the five designers' creations proved to be anything but that. Of course, you've got to remember that these are designers who've made names in the fashion scene across the globe. That raised eyebrow of skepticism will turn into raised eyebrows of wonder once you get a glimpse of the creations.
That being said, it isn't hard to see why access to the show was by invitation only, or how no seat was left unoccupied. Let's not forget that celebrities like Dawn Zulueta and Derek Ramsay were in attendance, as well as Cebu's high-profile personalities like Margot Osmeña, Christina Garcia-Frasco, Marguerite Lhuillier, Claudia Yeung, and many more.
Michael Cinco, Furne Amato and Ezra Santos flew in all the way from Dubai for this event. The three designers carried a total of almost 800 kilos of luggage—all full of gowns! Francis Libiran flew in from Metro Manila, and Cebu-based Cary Santiago readily got everything in place for the show.
C for Michael Cinco
Michael's the first Filipino designer to showcase his collection at Paris Fashion Week and has built an international clientele, dressing celebrities like Beyoncé, Jennifer Lopez, Rihanna, Lady Gaga, Carrie Underwood, Mariah Carey, Mila Kunis, Sophia Vergara, Tyra Banks, Paris Hilton, and many more. He's also designed the million-dollar wedding dress for heiress, Victoria Swarovski, in June 2017.
At the World Class fashion show, his ethereal designs were showcased in Cebu for the first time. His collection featured his signature crystal-embedded designs, with the airy notes of the opera music in the background.
L for Francis Libiran
Francis' designs are as charming as he is. Since he was 8 years old, he knew that he wanted to get into fashion design. He's dressed Nikki Reed at the Oscars, Miss International 2016 Kylie Verzosa, Miss World 2013 Megan Young, and Miss Universe 2015 Pia Wurtzback.
His collection featured dreamy, billowing silhouettes. Fresh and reminiscent of spring, the colour palette made use of pastels like lavender, blue, and pink. Each model that walked down the runway was like a fairy that relished in the spring blooms.
A for Furne Amato
Furne has made a name for himself in Dubai for the past decade, dressing an exclusive private clientele with his creations, with most of them residing in the UAE, Saudi Arabia, and Qatar, and others gracing the covers of magazines and attending red-carpet worthy events in Hollywood in his creations. He's designed for Katy Perry, Nicki Minaj, Amber Rose, Vice Ganda and Maymay Entrata.
Perhaps the most avant garde collection, Furne's designs were boldly in white—so white, that even his models wore white-blond wigs to complete the look! Coupled with the hauntingly beautiful background music of church bells ringing, it was a collection that gave us goosebumps.
S for Ezra Santos
The Dubai-based Filipino designer is one of the leading fashion figures in the Persian Gulf, boasting a reputable clientele, such as Arab and European royalties, along with Bollywood and Hollywood celebrities, including Lady Gaga.
Ezra's collection showcased crips and classic silhouettes, and seemed to be inspired by the fashion worn by British royalty like Kate Middleton. His designs were dainty and feminine, like something you'd wear to enjoy afternoon high tea with royalty.
S for Cary Santiago
He's designed for the women of the presidential family, the beauties of the most recent Miss Universe 2018 and Binibining Pilipinas pageants.
His collection was a mixture of textures that meshed together perfectly, such as satin and thick, heavy lace. Inspired by avian species such as the dove and the swan, the designs had flowy, airy silhouettes.
Landers Cebu Turns Two
How do you celebrate turning two? With a 50% OFF sale, of course.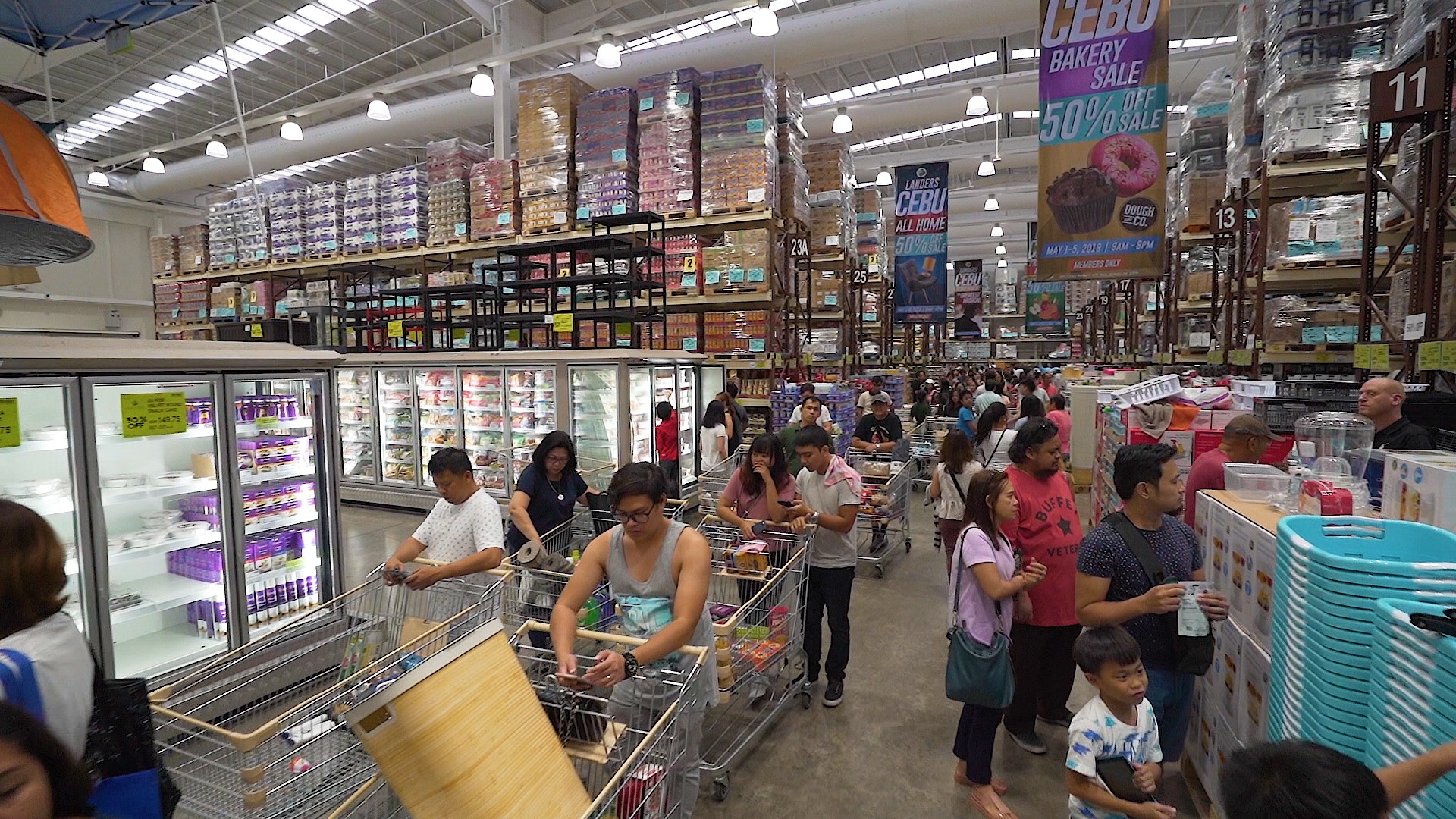 Landers Superstore Cebu celebrates its 2nd anniversary with a super shopping experience for its members full of spectacular deals and fun activities from May 1 to May 5, 2019.
Indulge in 50% off on all Home, Doppio, and Dough & Co. items until May 5 and 50% discount on all fruits and vegetables in its fresh section on May 4. On Sunday, May 5, bring the kids for a fun and fantastic family day with their storytelling activity and The Greatest Musical Show at 4 p.m.
Get 50% off on new memberships and renewal until May 15 exclusively at Landers Cebu. Aside from the convenient shopping experience and bargains on thousands of products Landers members get to experience true membership privileges that add value, give back and complement their everyday lifestyle from getting a free haircut, shampoo, and blowdry at Federal Barbers and the lowest-priced medicines in the market at Capital Care Pharmacy, and discounts of up to PHP 10 per liter when you gas up at the Landers Caltex gas station.
Join Landers Cebu's 2nd Anniversary Celebration to enjoy five days of great finds, huge savings, and spectacular fun. Visit Landers Superstore on Facebook and Instagram @LandersPH and their website landers.ph.
Enjoy a Funtastic Easter Sunday with the Kids at Rustans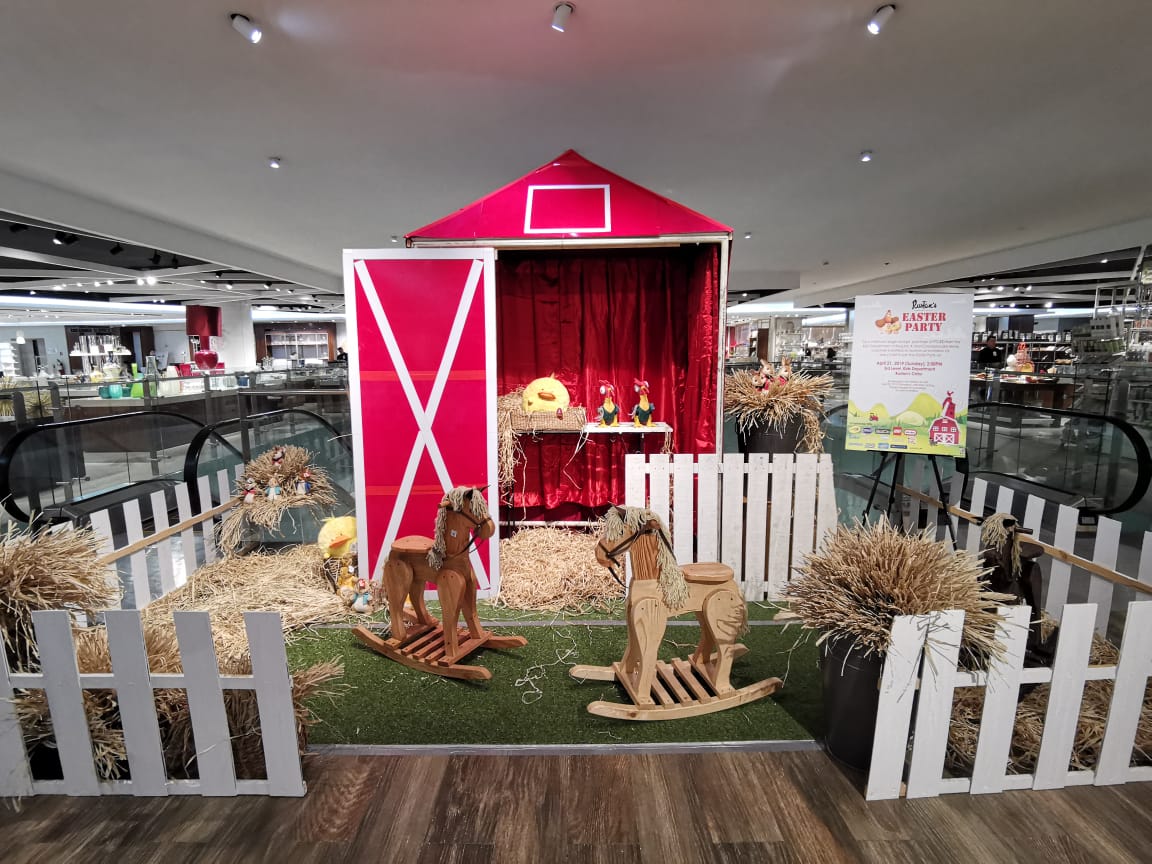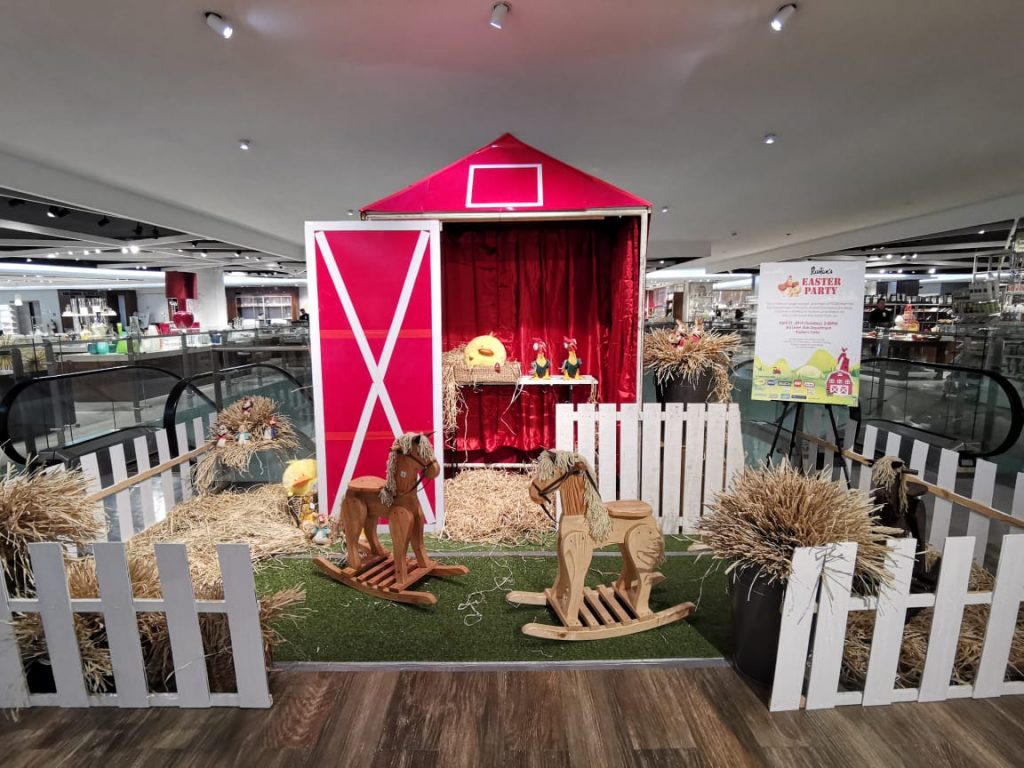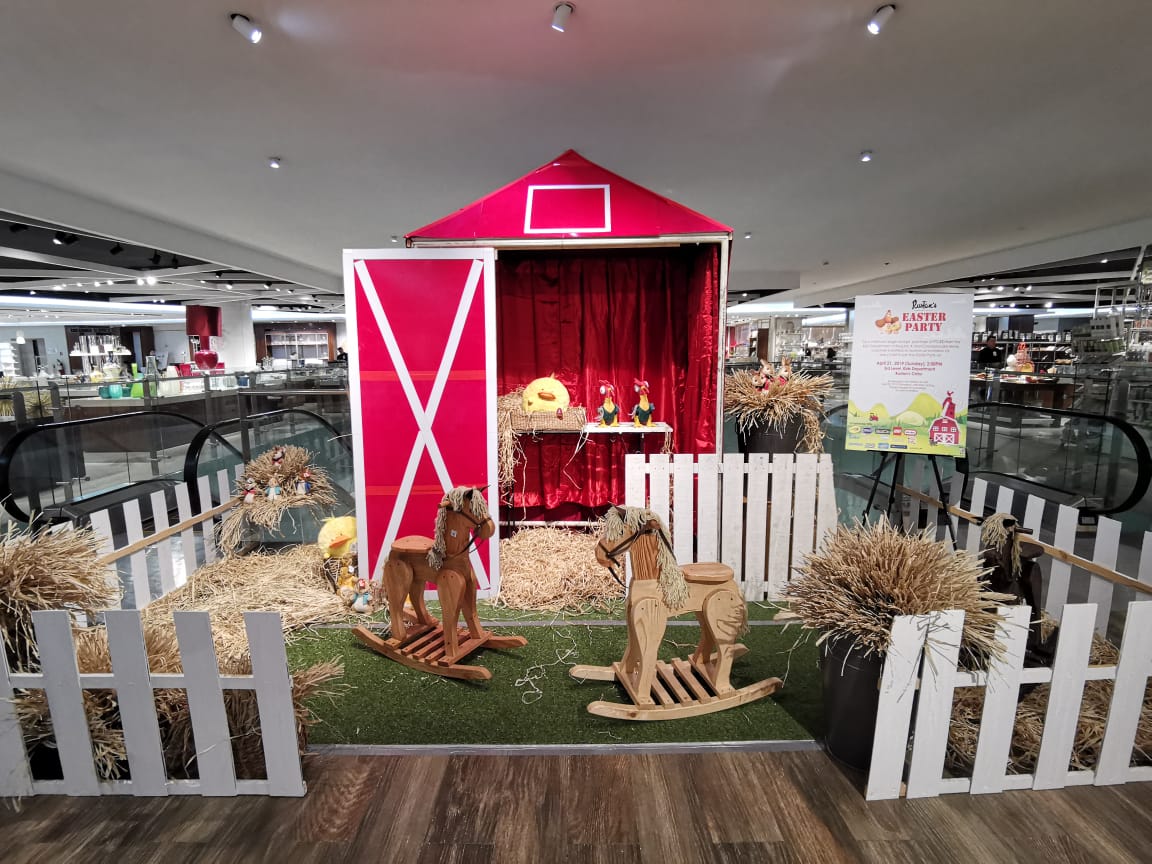 Easter is just a skip away, and for kids it's really a super fun holiday.
Egg-citing treats and surprises await them at the Rustan's Easter Party on Sunday, April 21, 2 p.m. at the Rustan's Children's Department, Ayala Center Cebu. For a minimum single receipt purchase of P 3,000 from the Kids' Department, come and enjoy the following:
Food Carts
Sure to delight kids are a selection of food carts filled with yummy sweet and savory snacks.
Easter Egg Hunt
The Easter Bunny hid many colorful Easter eggs at the barnyard for our precious little hunters to find. Hop along and join the search for a chance to win special prizes from our different kids' brands. Each participant also gets a Kinderjoy egg!
Easter Egg Decorating
Kids get to design and take home their one-of-a-kind egg creation at the Easter egg decorating station.
Crayola Art Activity
Let your kid's inner artist shine. Make a splash with pastel shades, bright patterns or rainbow colors.
Lego Building Contest
Fancy building an Easter bunny or a giant Easter egg? Let kids' imaginations take flight with the Lego Building Contest at the Lego Corner. Exciting prizes are in store for those with the most creative and imaginative Lego creations.
It's going to be a very hoppy Easter celebration at the Rustan's Department Store.
For more information and updates, visit https://rustans.com.ph and @rustansph on Facebook and Instagram
Hotels Where You Can Spend Your Valentine's Day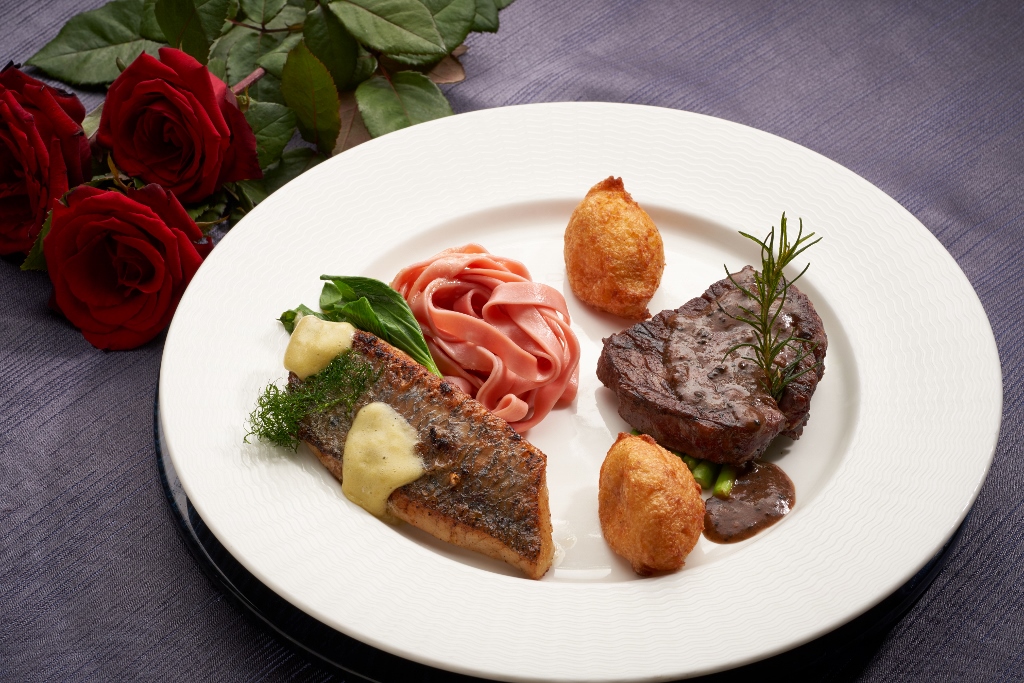 Marco Polo Plaza Hotel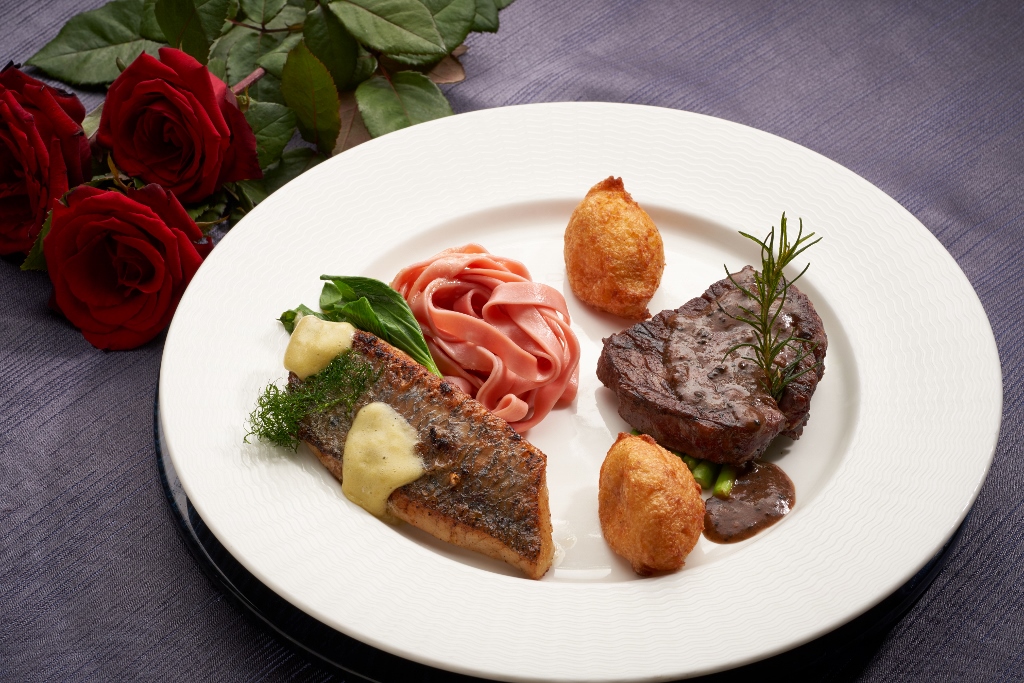 You can spend the classic Valentine traditions with fancy dinners, long-stemmed roses, romantic music entertainment and love letters! Café Marco, El Viento or the Lobby Lounge will have a special Valentine feast featuring our international dinner buffet spread. If you choose to experience romance at a thousand feet up with your special someone, In the hotel's Blu Bar and Grill you can also enjoy it with an exquisite six-course dinner. Your date will get a complimentary long-stemmed rose along with a souvenir photo of this special occasion.
Radisson Blu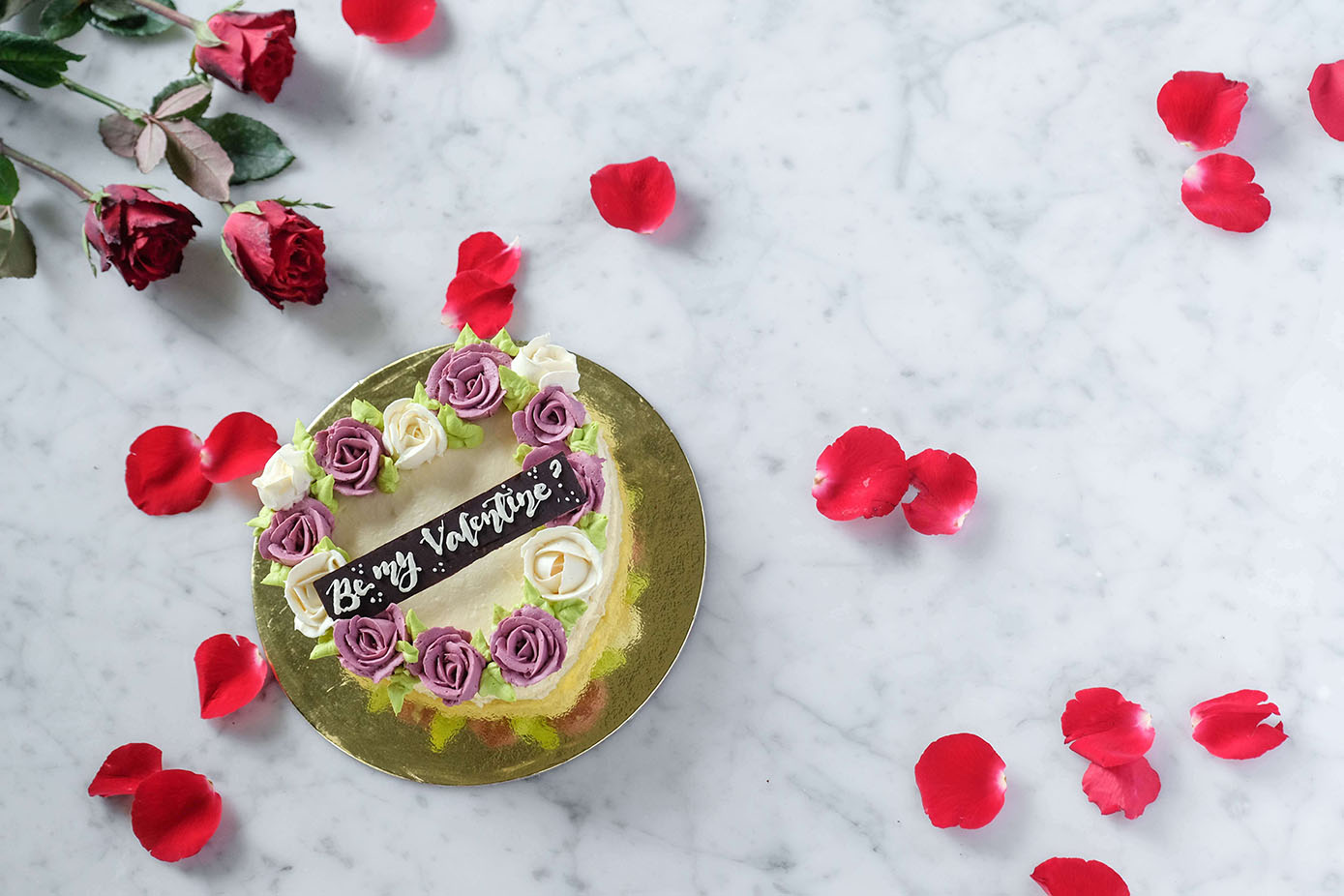 Adorn the month of love at Radisson Blu where you can indulge with offers that will sure woo you in together your passionate love ones. You can have couples dining at Feria, where they will serve a delectable dinner buffet with free-flowing beverages and sweet roses. Or an all exquisite and tasteful 5-course dinner presentation of scrumptious dishes paired with glasses of red and white wine. There will also be a dreamy ballads by a live duo at the Lobby Lounge. But if you lover birds are planning an afternoon rendezvous in February you can go over Tea for Two at the Lobby Lounge. Where an exquisite preparation of delightful treats and refreshing tea for twosomes is available daily from 2:00 PM to 5:00 PM.
Harold's Hotel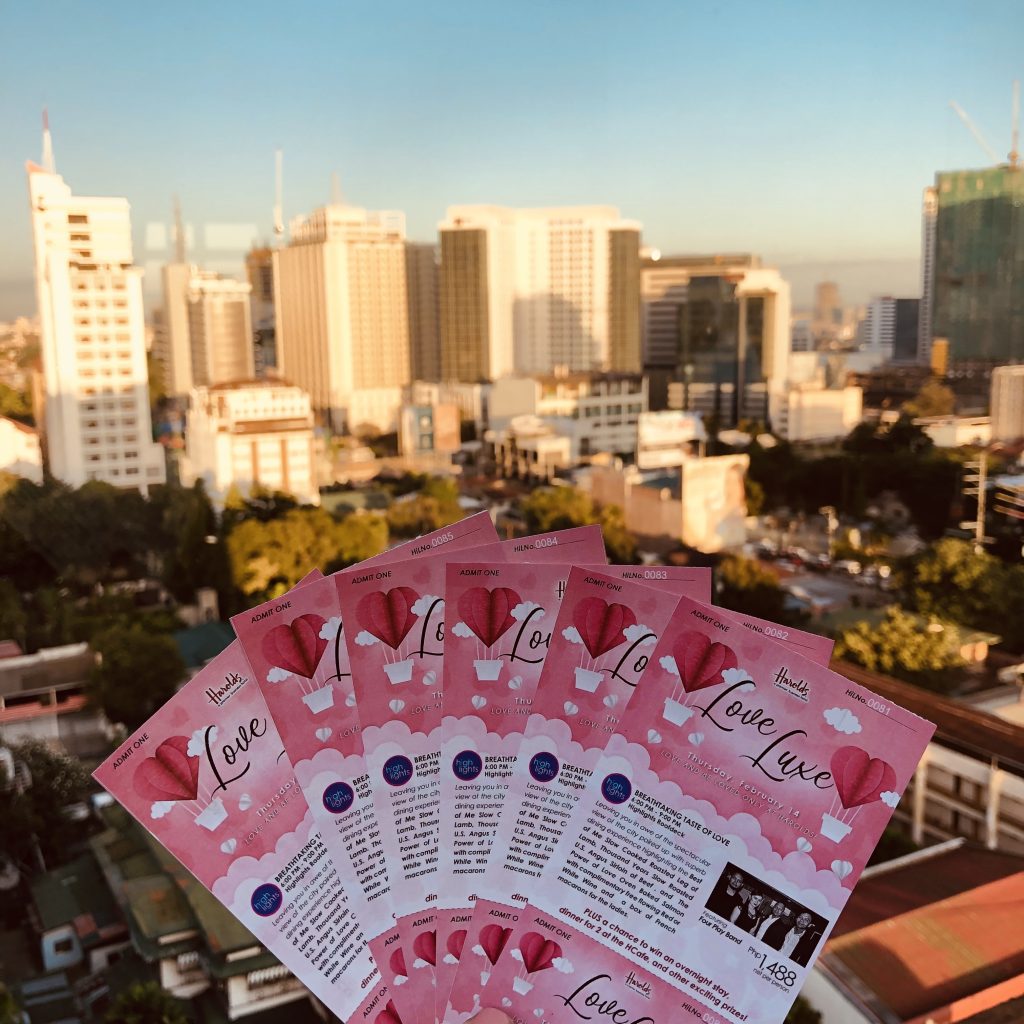 A luxurious night with a spectacular buffet spread, live music, romantic ambiance, and a chance to win exciting prizes—all this and more paired up with free flowing Red or White Wine all throughout the night. Tickets at Php 1,088 net per person for the Grand Ballroom and Php 1,488 net per person for the Highlights Roofdeck are now available at the Front Desk. Buy your tickets now and spread luxe of love!