Upgrade Your Beauty Regimen With These Skincare Tips
If you're new to skincare or you want a reference of what products would be suitable for you, here's a list of skincare tips from Zee's managing editor.
Growing up, there was a time when I used to watch my mother as she did her skincare routine. Each night before going to bed, she would be at her vanity table, where she had at least four bottles containing different kinds of substances. While she applied them onto her face, I would sit on the bed and watch her through the mirror. Sometimes I asked her what a certain bottle contained or what it did, and sometimes I just keep silent until she finished.
It's been a while since then; mum doesn't keep to a skincare routine as religiously as she used to because of her work. Interestingly enough, the situation is now reversed—I'm the one who's fully immersed in having a full-blown skincare routine, and she's the one watching me through the mirror.
She asks me things like "What does that do?" and "What's the difference between this and that?", and it amuses me to no end that she's now the one who's curious about things that used to make me curious. What makes me respond with raised eyebrows, though, is when she asks me: "Why are you doing a skincare routine when you're still young?".
My mother poses a good point—why am I starting a skincare routine young? It's a common misconception that taking care of your skin is something that should be done by people in their 30s or 40s. Research shows that as early as 25, our skin's two structural proteins—collagen (which keeps it firm, taut, and resilient) and elastin (which gives skin its flexibility, enabling it to stretch out and then snap back into place)—decrease, according to Dennis Gross, MD, founder of 900 Fifth Dermatology in NYC.
Backed up by other recent research on skin aging, it's only understandable how the idea of a skincare routine appeals to the younger generation now—this, and how beauty enthusiasts and influencers all over social media are hopping on the skincare bandwagon.
That being said, it's best to start taking care of your skin as soon as possible; don't wait until you see signs of aging. Personally, I've been sticking to a skincare regimen as early as 17 years old. Since then, my routine has changed quite a bit, as I've figured out what works for me and what doesn't.
If you're new to skincare or you want a reference of what products would be suitable for you, here's a list of skincare tips I've learned and put together over the years.
Remove Your Makeup Properly
If you're someone like me who wears makeup almost on the daily (in my case, it's not just for work—I do love playing with makeup), it's a MUST that you take it all off.
The first step would be to remove your makeup with a gentle product like Garnier's Micellar Water, which you apply on a cotton pad and gently wipe across your face. It's important to remember that with this, you're only removing what's on the top-most layer of your skin; that is, breaking down the layer of makeup or other products.
Do a Double Cleanse
This step goes hand-in-hand with the first one. After removing your makeup, you have to make sure that you wash your face to remove the residue. For this step, it's best to choose a water-based cleanser such as gel or foam to deep clean the pores and get rid of impurities.
I recommend the Banila Co. Foam Clean It Zero or the Glossier Milky Jelly Cleanser, two products which I alternately use depending on what best suits my mood at the time.
Don't Forget to Exfoliate
Exfoliation not only cleans out clogged pores, but it also sloughs off dead skin cells. When you remove this dull layer of cells, brighter skin is revealed. This step is not recommended for daily use. If you have sensitive skin, you'll only want to exfoliate once a week; otherwise, you may opt to exfoliate up to thrice a week.
Personally, I prefer to exfoliate only once a week, especially since it's an added step of my already-long regimen and I don't always have the time to exfoliate. This gentle exfoliator, Dermalogica Micro Exfoliant, leaves skin feeling refreshed and clean, and isn't tough on the skin.
Deep Cleanse with a Clay Mask
Clay masks are used to draw all the toxins and impurities from the skin. It's said that clay is best for oily skin as it sucks out all the oil that's built up deep in the pores.
Apply the clay mask (try the Aztec Indian Healing Clay, in which you combine equal amounts of the product with apple cider vinegar or water) to your T-zone and cheeks two to three times a week, depending on how much you need it. Once your skin has gotten better, cut down the usage to only once a week or when necessary. If you have combination skin, you can multi mask. Apply a hydrating or tightening mask on the areas where you did not apply the clay mask.
Apply a Sheet Mask
Sheet masks are something that I enjoy putting on, especially after a day's worth of work. While sheet masks generally have moisturizing and soothing properties for normal, dry or sensitive skin, these masks also have variants that are best for oily skin, which include ingredients like tea tree, lemon, witch hazel, honey, and so on.
If you do a deep cleanse, there's nothing wrong with doing a sheet mask right after. I recommend using Korean brands when it comes to picking out sheet masks; my personal favourite are those from The Face Shop.
Use a Toner
A toner is a way to prep the skin especially after putting it through a thorough cleanse. It resets the skin's pH to help maintain moisture levels, minimize acne-causing bacteria, and quell inflammation. While I think each of the steps listed here are important, I always think it's wise to not skip out on toner.
As someone with oily skin, I was constantly looking for the right toner that could balance out the double (and deep) cleanse that I do and improve my skin's moisture level. I found Human Nature's Balancing Face Toner works the best among all the toners I've tried. Aside from that, it's an organic, cruelty-free Philippine brand that supports the local community, so that's a plus in my book!
Invest in Serums, Essences and Ampoules
Popularized by the Korean wave, these are products that give an added boost to your skin. While there's very little difference between the three (don't worry too much, as it's a marketing tactic more than anything else), such as texture and consistency, it's best to figure out which suits your skin.
I typically use Korean products for this step, such as the It's Skin Power 10 Formula PO Effector, although I've been using the Nuxe Nuxuriance Ultra Replenishing Serum for about two months now and it achieves a similar result.
Use Sunscreen—Even on Cloudy Days
Aside from being an often-disregarded product, it's a very common misbelief that there's no need to wear sunscreen when the sun isn't out. That's quite wrong, to put it simply. Even when the sun can't be seen for a whole day when you're out, its UV rays are still able to affect you and your skin negatively.
Try Nivea sunscreen, a product that's made a name for itself when it comes to products containing SPF.
Moisturize Your Skin
You're probably thinking—we've already put on our sheet masks and applied toner, essence, serum, and whatnot, and we're still going to moisturize our skin? Yes, we definitely are.
It's best to have to moisturizing creams; one for the day, and one for the night. The difference? The day cream is typically lightweight and contains SPF, and the night cream is usually thicker in consistency and can be left on overnight. Try the Nuxe Nuxuriance Ultra Day Cream SPF20, which in my case, doubles as my night cream because of its thick consistency.
Make Sure You Apply Eye Cream
Your eyes tend to be the quickest to show signs of aging. Depending on the eye cream you choose, its effects could range between lightening dark circles or get rid of fine lines and wrinkles. Most people omit this step, thinking that a regular moisturizer will do, but our eye area needs extra care beyond that.
Give MAC Cosmetics' Fast Response Eye Cream a try, a favourite among makeup artists and enthusiasts. Side note: you can also use this product on your smile lines or the fine lines on your forehead.
Prime Your Face Before You Do Your Makeup
While primer, for most people, is more of a makeup product than a skincare product, I'd like to think that it's both. Aside from ensuring that you have a smooth base to apply the makeup, primer also preps the skin and makes it so that the layer(s) of makeup on top doesn't penetrate too deeply into the pores.
I can't apply my makeup without priming my face first, and the Banila Co. Classic Matte Primer is my all-time favourite primer in the world. Nothing compares to it—at least in my opinion.
These steps may seem daunting to most people, especially for a first-timer. Admittedly, this routine does take a good amount of my time, but let me tell you: it's worth it. You can always omit steps that you find irrelevant to your case, and there's no problem with that, really; not everything works for everyone. So go out and don't be afraid to explore!
Lastly, I am by no means an expert in skincare, but this is what works for my skin type and my lifestyle. I'm still constantly on the lookout for products or methods that can help improve my current skincare routine.
5 Things We Love About Nailplay, a Luxury Nailspa
Tucked into a quiet area in the hustle and bustle of Banilad, you can find a haven where you can look fabulous and fresh in one go.
Nailplay is a luxury nailspa that was a brainchild of five ladies, who wanted a place that was clean, had a relaxing ambience away from the city, and basically, was their own secret getaway.
Upon seeing the studio, a lush landscape is the welcoming sight. To get into the nailspa, guests have to cross a little wooden bridge, above a pond filled with koi fish. Immediately, it's obvious that a trip to Nailplay guarantees a relaxing experience.
Faye Louise Veloso, the woman who manages Nailplay, explains that the studio's overall concept is more in line with wellness.
"It's really a cross between an ordinary nail salon and a spa, so we refer to Nailplay as as Nailspa," Louise says.
The nailspa, as it's lovingly called, offers services such as their Luxury Urban Escape, which involves an hour of relaxation through their SpaPlay Mani and Footspa, followed by your choice of a deep back and shoulders massage, or their 30-minute hair treatment.
Of course, Nailplay also offers nail services, with a choice of regular or gel nail polish. For those who want a fancier take on nails, you may also get nail art done by their staff. To complement the massage and nails, try Nailplay's Signature Mink Eyelash Extensions These are lightweight and natural-looking, as it comes in three different lengths to match one's natural eyalashes. And, to round off the pamper session, they also offer eyebrow waxing and threading! There's no need to hop from one place to another to get all these services done.
For those who want to have bridal showers or a pamper-filled birthday bash, Nailplay also offers packages that fit the client's needs. The package includes the exclusive use of the venue for three hours, manicure and pedicure for all the guests and light catering for the event. During the event, guests may upgrade to any of the other services that the nailspa offers.
"It's been quite popular with bridal showers, but we recently hosted a children's birthday party," Louise shares. "I've been told the kids had a blast!"
Louise believes that Nailplay's venue plays a huge role in its success.
"The landscaping was done beautifully, and it doesn't even feel like you're in the heart of Cebu!" She says. "Our friendly beauty therapists are also what make Nailplay what it is—our top customer service is why our clients keep coming back."
While Louise is often between Cebu and Sydney, she shares that treating herself is as simple as taking the time to eat well, do some exercise, or get a footspa—at Nailplay, of course. Her personal favourite service though, is their Signature Mink Eyelashes.
"One of the beauty therapists even thought I had naturally long lashes," she recounts, "without realising I just had them done!"
While Nailplay has only one store in Cebu, Louise divulges that they have plans of expanding in the future.
"I think the wellness market in Cebu is ready for our luxury and boutique Nailspa services," she states. "Hopefully within the next five years, you'll see more Nailplay stores in similar unique locations."
Check out the video below to know the 5 Things We Love About Nailplay, or visit their website at www.nailplayphilippines.com.
<iframe width="560″ height="315″ src="https://www.youtube.com/embed/HaWipecGhE8″ frameborder="0″ allow="accelerometer; autoplay; encrypted-media; gyroscope; picture-in-picture" allowfullscreen></iframe>
These Four Women Show Us How They Empower Themselves Through Pole Fitness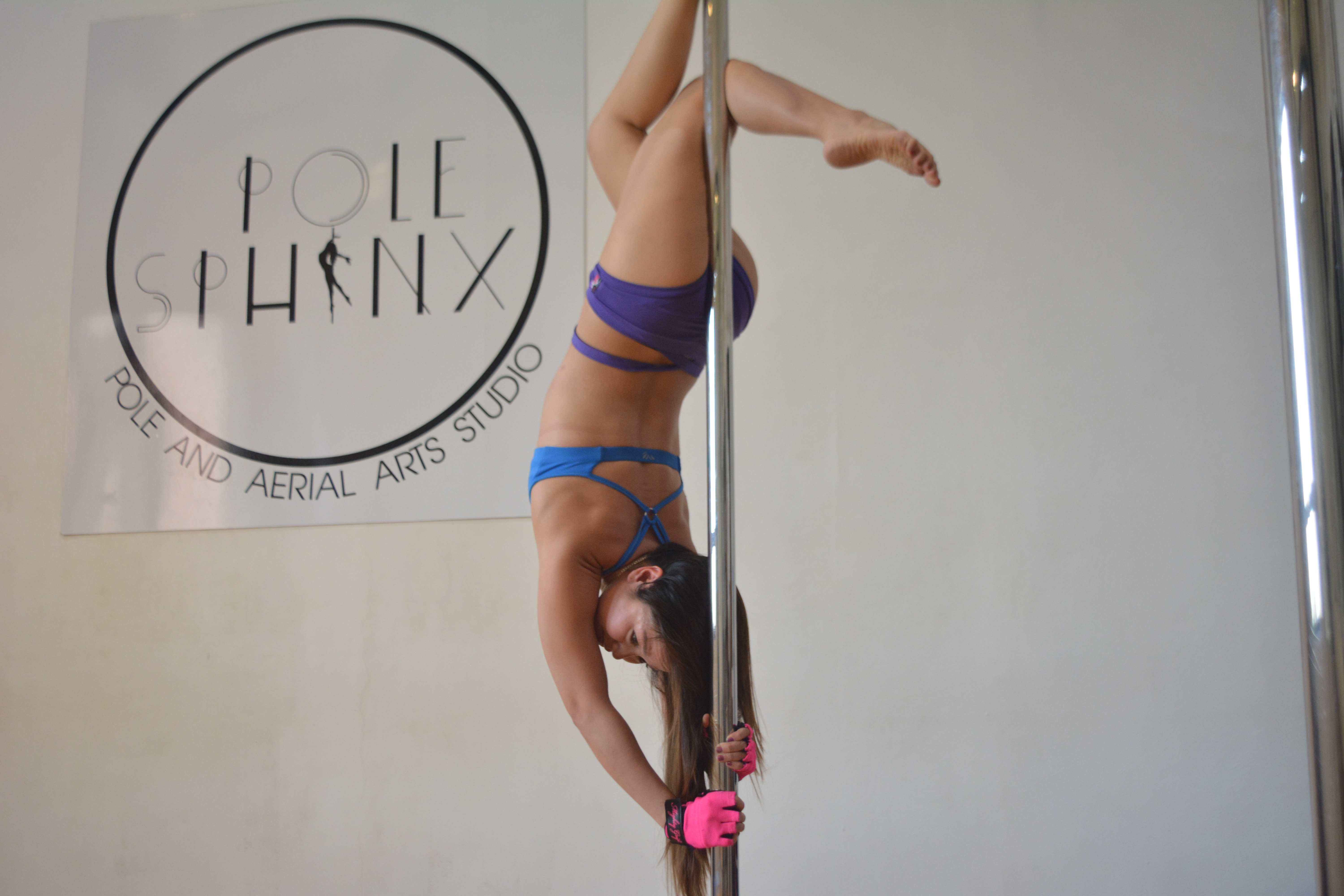 Charmaine, Jane, Ginie, and Ant are four women who take women empowerment on another level. With their daily morning routine of working their day jobs and attending to other matters, they all meet up in the afternoon to do one thing – Pole Fitness. Inside their studio, Pole Sphinx, they practice and teach other men and women about the beauty and grace of Pole Fitness and how it has helped them achieve much of what they are today.
Zee takes you inside their studio to fully know how these women empower others through Pole Fitness.
<iframe width="560″ height="315″ src="https://www.youtube.com/embed/LH-zKLUulHE" frameborder="0″ allow="accelerometer; autoplay; encrypted-media; gyroscope; picture-in-picture" allowfullscreen></iframe>
Get That Glow Up at Rustan's Beauty Addict
Cebu's favorite annual celebration of skincare, haircare, fragrance, makeup and all things beauty is back for its fourth run this Thursday, October 10 in Rustan's Cebu, Ayala Center Cebu.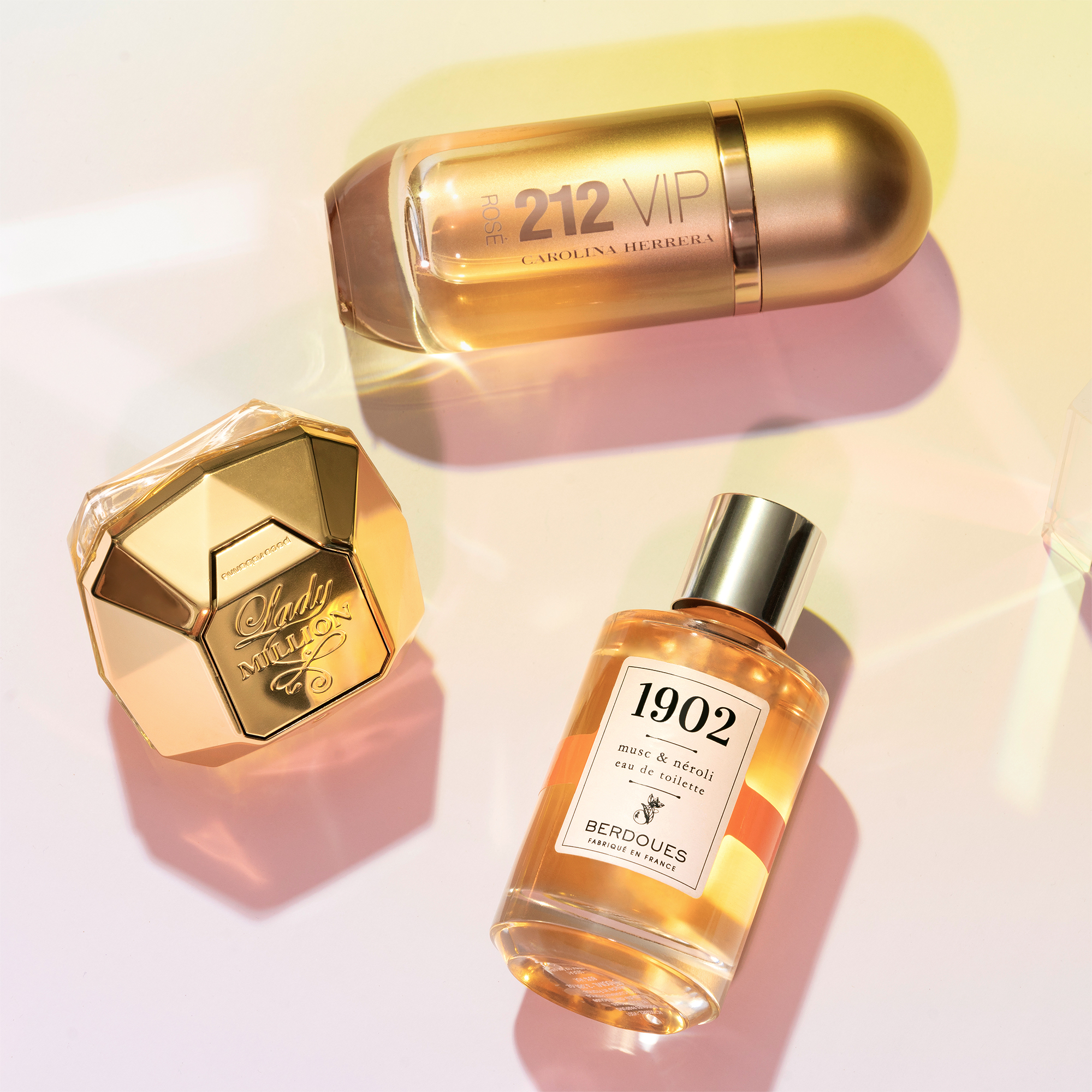 Heads up, Beauty Addicts! The metro's favorite annual celebration of skincare, haircare, fragrance, makeup and all things beauty is back for its fourth run. Say hello to Rustan's Beauty Addict's 2019 iteration: the GLOW Beauty and Beats Festival. Happening on October 10 at Rustan's Cebu, the first-of-its-kind festival brings together beauty gurus, skinfluencers and makeup aficionados alike in a celebration of two things we're guilty of loving most: beauty and music.
READY, SET, GLOW
Music has long been recognized as an avenue for self-expression and freedom, which makes it the perfect counterpart to the color, spirit and playfulness of the beauty realm. The GLOW Beauty and Beats Festival joins these creative forces to fashion an all-new Beauty Addict experience.
For Beauty Addict 2019, Rustan's Cebu as we know it will transform into a wonderland of bright lights, fun installations and vibrant palettes, setting the scene for a festival getaway right in the heart of the city. Attendees can shop Rustan's the Beauty Source's ever-growing roster of beauty brands including CHANEL, La Prairie, Clarins, Jo Malone, Perricone, Nuxe, MAC, L'Occitane, Phyto, Diptyque, Jane Iredale, Stila, Deborah Lippmann, Acca Kappa, among others.
There will also be activity booths where Beauty Addicts in attendance can amp up their festival-worthy looks even further with a sprinkling of glitter, braid bar or an additional pop of color. Photo walls and a ball pool made specifically for snaps and Boomerangs will also ensure plenty of 'gramming opportunities. To add more flair to your posts exclusive Beauty Addict Glow Instagram stickers, wallpapers and quizzes are available for your use!
That's not all: what good is a festival without music? Live performances by DJ Gio Visitacion, The Wonggoys and Pandora await GLOW-goers. In between sets, attendees can listen to the specially curated Rustan's Beauty Addict: GLOW Spotify Playlist (bit.ly/RustansBeautyandBeats) as they post away on social media from the comfort of the lounge and cocktail area.
DEALS, DISCOUNTS AND DIGITAL DELIGHTS
Making the Beauty Addict experience even better for shoppers this year, Rustan's the Beauty Source is delivering on the digital front, too. Generating more buzz for the annual celebration of all things beauty, Rustan's has created a variety of exclusive Beauty Addict Glow Instagram stickers, wallpapers and quizzes for Beauty Addicts to enjoy.
This year's event also marks the launch of the Beauty Addict mobile app. Simply download the Rustan's FSP App on Google Play or the App Store and instantly gain access to all your Beauty Addict card privileges! Points earned on purchases made during the event can now be credited through the mobile app.
Any purchase made during the GLOW Beauty and Beats Festival promises an automatic Beauty Addict membership. For existing Beauty Addict members, we encourage you to download the app to get a 50-point reward equivalent to a Php10,000 purchase. Even better, points earned by members from purchases made on the day of the event will be multiplied by 10!
This year's celebration is in partnership with Metrobank Femme Visa and Metrobank Femme Signature Visa. Guaranteed to be bigger and grander this time around, don't miss out on taking special snaps and make sure to have your photos taken by Sweet Escape Photography. Enjoy drinks and cocktails from local craft beer brand Engkanto Brewery.
Keep up with the latest deals, promos and brand offerings by following Rustan's the Beauty Source on Facebook  and Instagram (@RustanstheBeautySource) or visiting their official website at Rustans-thebeautysource.com
Follow and listen to the curated Glow Beauty and Beats Spotify playlist here: bit.ly/RustansBeautyandBeats
Official hashtags: #RustansBeautyAddict #RustansTheBeautySource and tag us @rustansthebeautysource