Keep Your Chin Up With Defined Contour: Clinique Repairwear Sculpting Night Cream
There is something to be said for getting a good night's sleep. Waking up on the right side of the bed gives you the motivation to seize the day. So what if you could wake up well rested and with better skin? Imagine the confidence feeling and looking great would give you. Now you can with one simple step. Introducing the new Clinique Repairwear Sculpting Night Cream, a targeted overnight moisturizing treatment that works while you sleep to restore skin's youthful definition, giving you a visibly lifted, defined and firmed contour.
8 potent ingredients, 8 hours of sleep, 8 weeks to impressive visible results. Leveraging the powerhouse Repairwear technology and specially formulated for Asian skins, the Clinique Repairwear Sculpting Night Cream is clinically proven to help redefine and rebuild skin's support structure to lift and firm slackened facial skin while also replenishing lost moisture. After 8 weeks of nightly use, the formula helps firm the jawline and minimize the appearance of lines and wrinkles, including necklines.
The new Clinique Repairwear Sculpting Night Cream is a luxurious hydrating cream-gel appropriate for all skin types. With instantly softer and smoother skin, you'll look forward to waking up with your chin up.
Available at Rustan's Department Store, Ayala Center Cebu New Wing
CEBU'S GALLERY OF ROUGE: Mistress of Disinfo, Vixen of Vexation and the Duchess of Disorder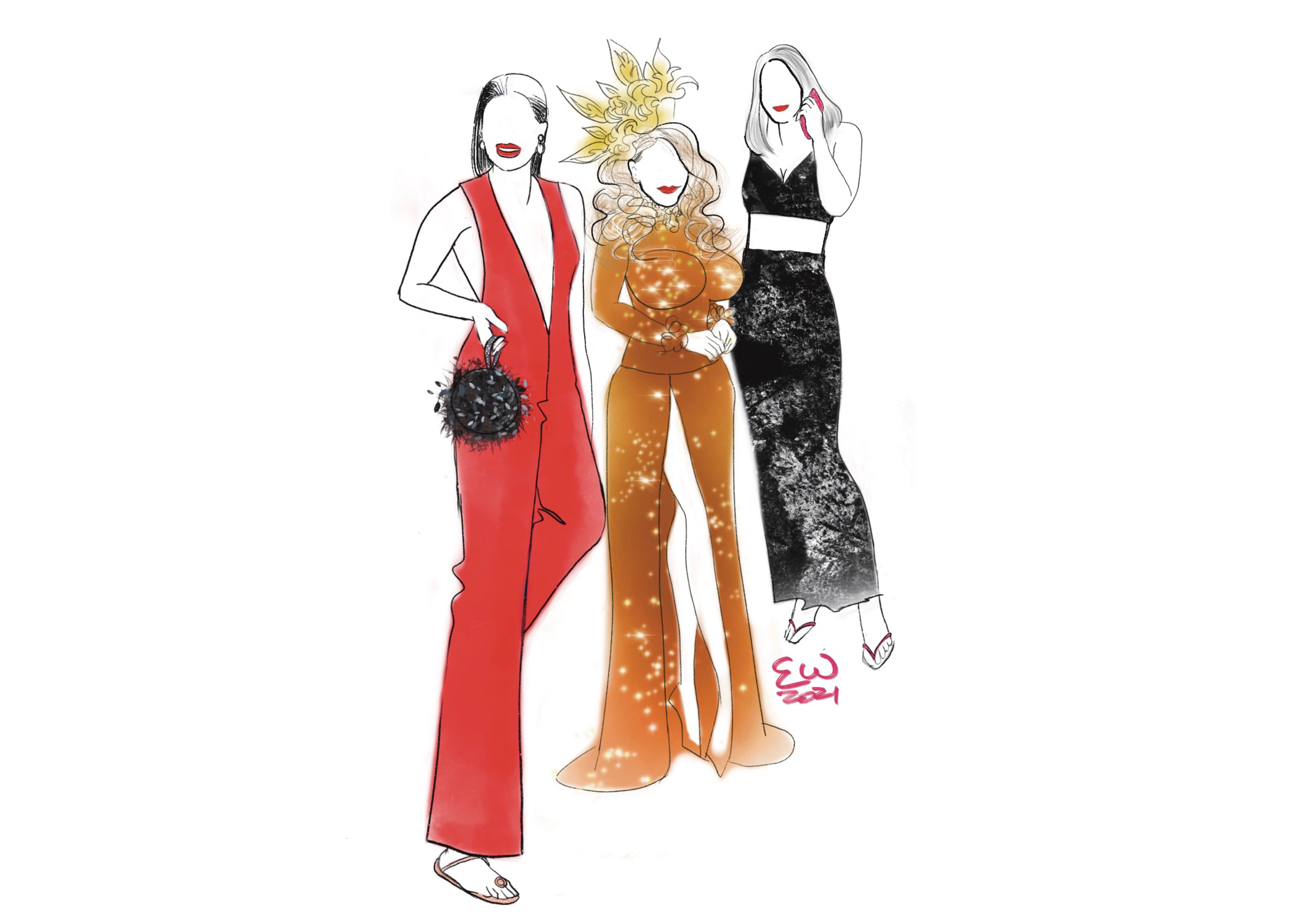 Ogle La La
By Alexandra Fortabat de Hermès
Cebu's own Lady Whistledown is back after a long hiatus and talks about the naughty ones who comprise the initial #TroubleTrifecta, three ladies who you may or may not know…
It's been eight years since someone's picked up this particular (jewel-encrusted) quill so thought it rather apropos to begin sharpening those French-manicured talons and polishing our sardonic wits once again. After all — dear amigas — there is only so much Netflix one can watch, or peloton one can engage in, or caviar-topped foie to prepare, while we've all been locked down in our kubôs for well over a year!
To be sure the last twelve months have been a rollercoaster of emotions, a carousel of follies and a series of blunders that have reversed decades of growth resulting in historical levels of unemployment while a very few have been channeling  Winston Churchill's adage of "never waste a good crisis" a bit too much. While we can go on and on about the bungled and disastrous government response, we will limit our political commentaries here as we have no interest – nor inclination — to open that rather voluminous Pandora's box. 
The armoires that we will explore will belong to three types of our island's "alta" sociedad who – in this last revolution around the sun – made us cringe and bust out many tubs of popcorn through their sheer audacity, lack of sensitivity, and overall dopiness.  This –  ladies (and lady wannabes) – is therefore the debut edition of the  #TroubleTrifecta.
The first is that amiga who, by choice or plain predilection, just cannot keep her facts straight.  Let's call her Mistress of Disinfo coz one simply cannot trust what comes out of her well-lined lips or read from her often convoluted (and run-on) status updates. In this age of ubiquitous and nearly instantaneous information and the proliferation of fake news, the least one can do is check the veracity of what one puts out in the social media realm.  As with anything else, quality is key!
The next Vixen of Vexation is that overbearing arriviste who is desperate to bowdlerize her courtesanal past by plastering her obviously enhanced and Gluta-enabled mug on every surface (and platform) known to modern man.  This self-proclaimed Madame Multiverse is quick to brandish her (dubious) accomplishments, has an affinity for B (or C?) rated actors and milks her closeness to certain members of the Old Guard.   In her perpetual quest for legitimacy and acceptance by the upper echelons, perhaps this Señorita aspirant should heed the advice of  Malcolm Forbes when he declared: "How to Succeed: Try Hard Enough; How to Fail: Try Too Hard."
Our last Duchess of Disorder is definitely NOT the least in this Gallery of Rouge and has actually been the source of not just consternation but of many a disruption – and not in a good way.  This Soaper Woman is so-called due to her propensity to air out all her filthy lavada to anyone who will listen or bother to read her IG stories. Besides giving any Grammar Nazi a massive coronary, this Fräulein of Fracas has been known to commit acts of arson, has no qualms of engaging in online character assassinations AND seems to have a never-ending bevy of skeletons that are constantly feasting in her many closets. 
Ladies, please!  While we have to admit that we derive a certain guilty pleasure from your virtual explosions and implosions, they do get very prosaic – very quickly.  Discretion, like intelligence and proper manners, truly never goes out of style.
So there you have it folks. These tumultuous times we live in certainly do not need any more brouhaha so  please remember to be precise, don't try too hard and always maintain a  certain sense of delicadeza. Not only will your lives be simpler and more pleasurable but maybe, just maybe, you may finally crack that clique that you've been clawing your way to be a part of.  
New Year's Eve Dressing for 2020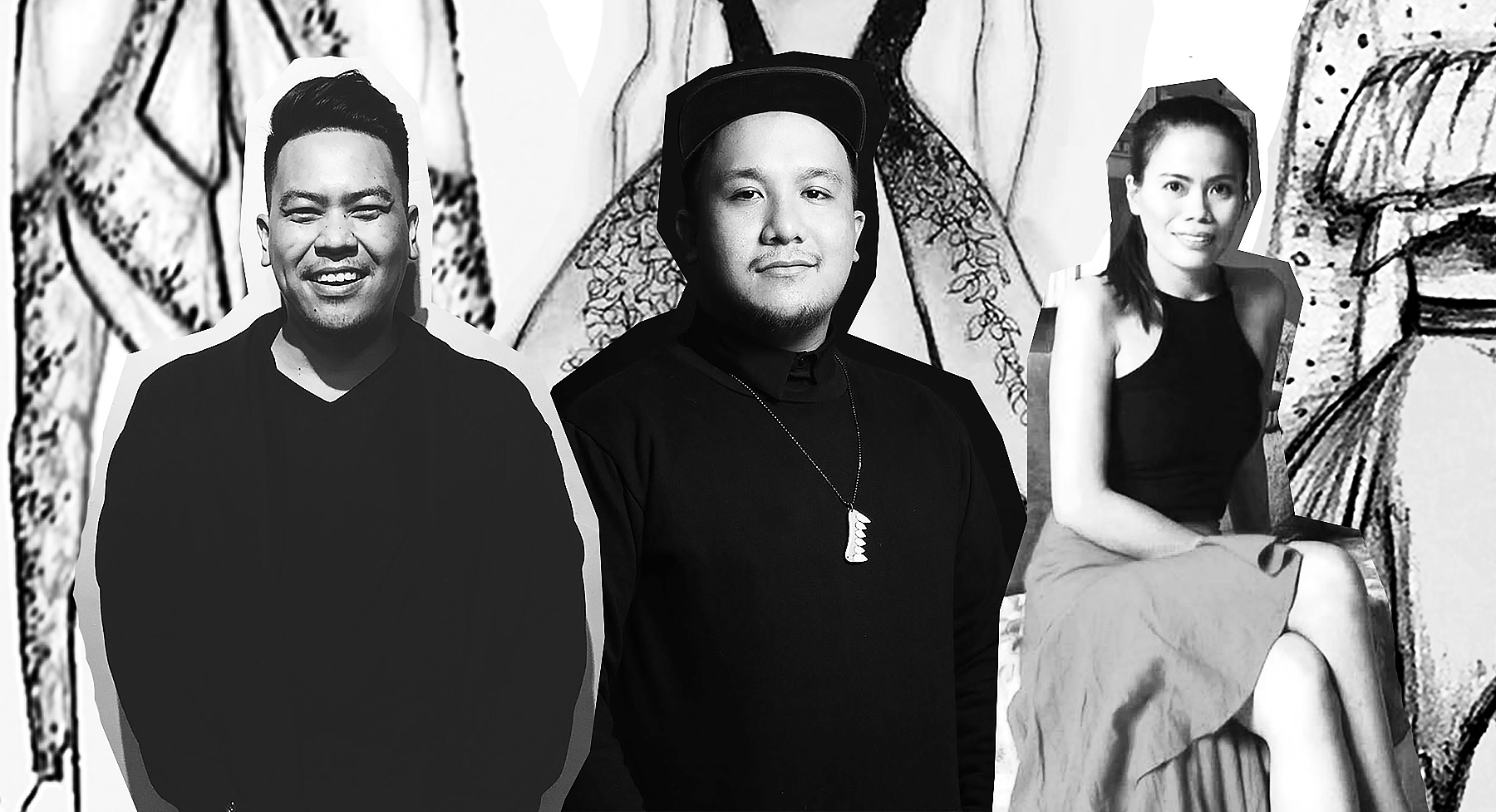 What's an ideal New Year's Eve soirée outfit? Three of Cebu's young fashion designers share their suggestions for the ladies on how to ring in the year 2020 in style…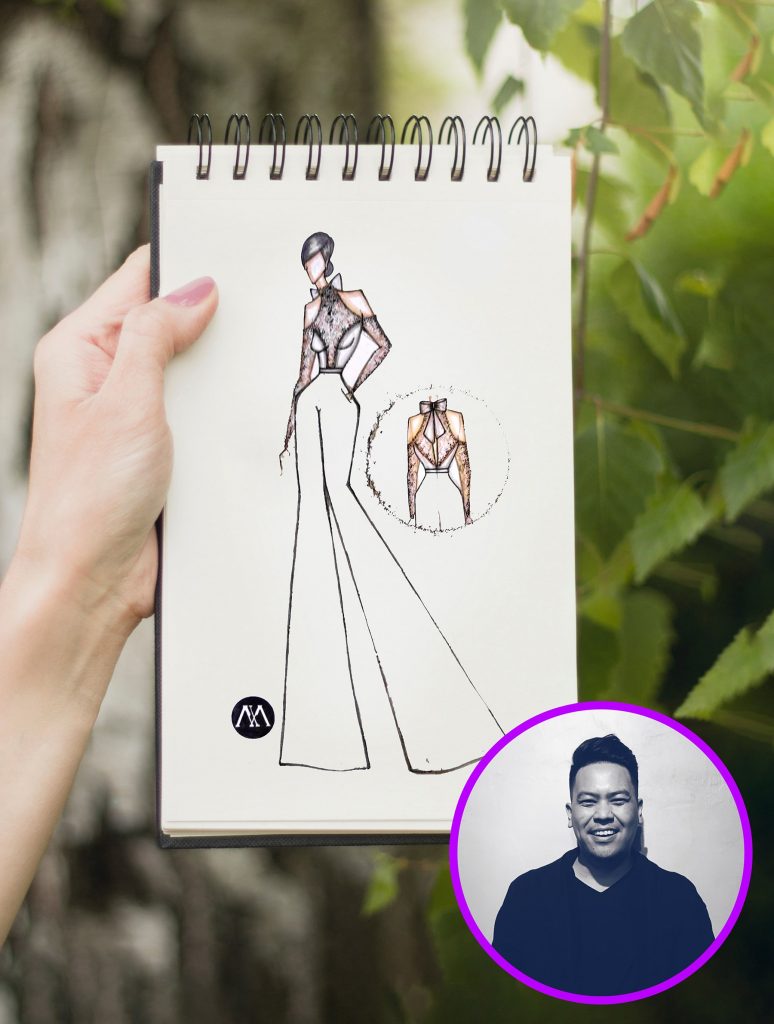 "Holiday dressing is all about sheer skin and comfort. A silver gray palazzo jumpsuit with sheer lace cut-outs is in order." -Mikhail Achas, Fashion Designer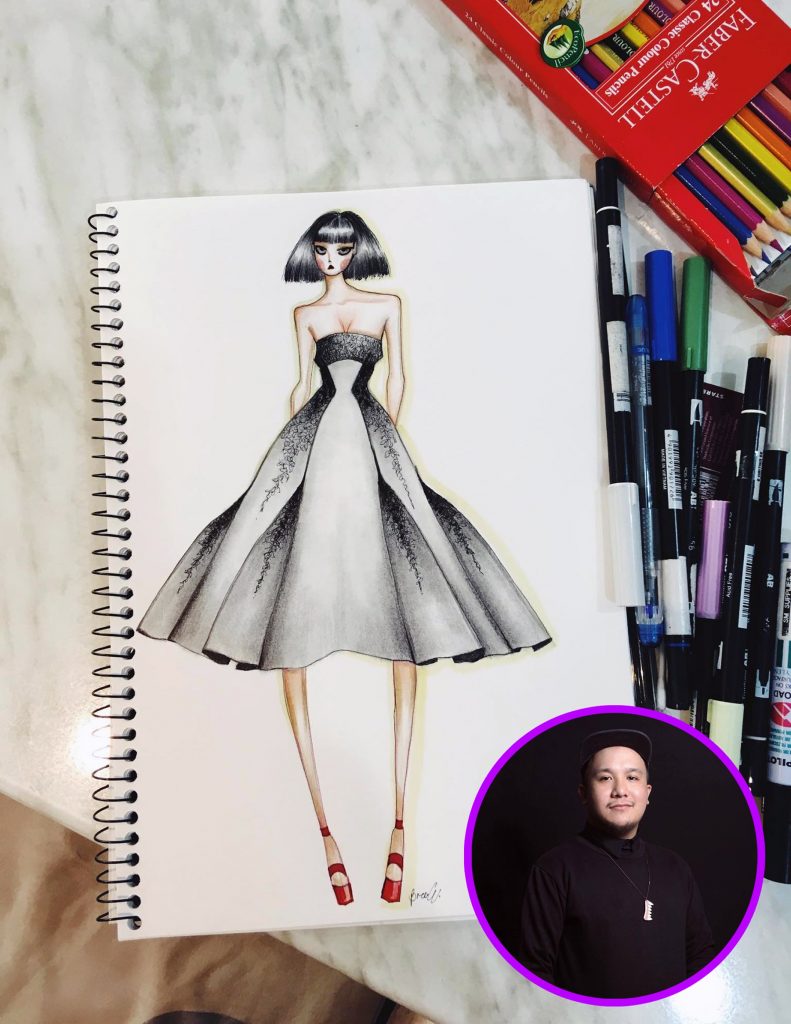 "Holiday dressing is all about clean lines and sophistication. A tailored blacked tea dress with godet insertions will totally give out a modern vibe with a toast to the 50s." -Bree Esplanada, Fashion Designer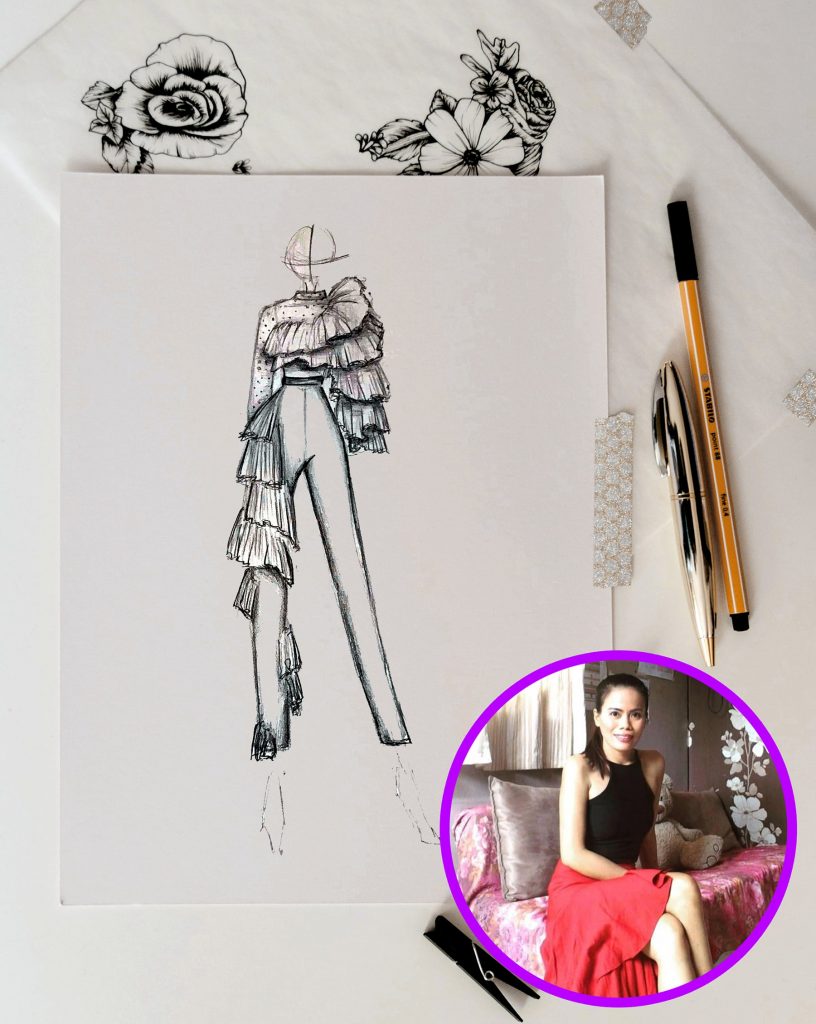 "I chose this design because it is so comfy and light. The raffles make it look elegant and versatile for different events, like awarding ceremonies or a New Year's Eve party." -Eve Navales, Fashion Designer
***
Something to watch out for this year from these young designers will be their collection exclusively designed for the cast of Eve Ensler's The Vagina Monologues for V-Day Cebu 2020, which will be staged in March. For more information, visit the Facebook page V-Day Cebu.
Rajo Laurel, Amina Aranaz-Alunan, and Bianca King Share Tips on How to Take Better Care of Your Clothes
To help keep your clothes in the best shape, check out these tips from Electrolux FashionCare Ambassador Rajo Laurel, along with the FashionCare Council members Amina Aranaz-Alunan and Bianca King.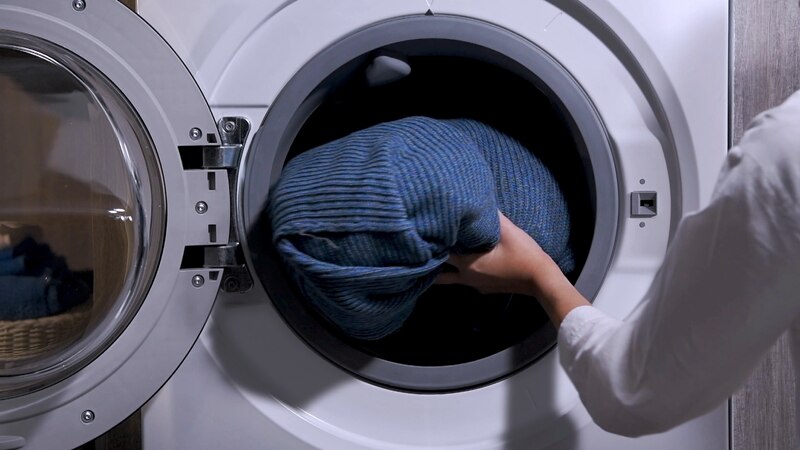 Wear it well without wearing it out! That is the fashion philosophy shared by Electrolux, a
leading global appliance company from Sweden, when it comes to clothes. You don't
need a lot of clothes to look stylish – just give them some TLC, especially when doing
your laundry.
To help keep your clothes in the best shape, check out these tips from Electrolux
FashionCare Ambassador Rajo Laurel, along with the FashionCare Council members
Amina Aranaz-Alunan and Bianca King. From washing to storing, these practical hacks
will help keep your clothes looking new for longer.
Check the Label
Acclaimed fashion designer Rajo Laurel shared that his number one rule when it comes
to caring for clothes is to check the care label, which teaches you everything from the
temperature, the kind of cycle and even instructions on drying, bleaching and ironing.
And if those laundry symbols look like hieroglyphics to you? Executive director and
teacher of SoFA Design Institute, and Creative Director of fashion accessories and bag
label ARANÁZ Amina Aranaz-Alunan's practical tip: print out a guide that explains the
symbols for laundry instructions.
Caring for White Shirts and Tops
A staple in anyone's wardrobe, the classic white tee is a great piece to build your
wardrobe around. It's easy to dress up and down, going from casual to business-chic.
To keep your white shirt looking new, before washing, unbutton your shirt including its
cuffs and collar. Check the label recommendations for care guidelines. Use a laundry
detergent that contains bleach to really make your whites, white.
And if your white shirt or polo gets wrinkled easily, check if your washing machine has a
Steam or Vapour Care setting – this relaxes the fibres and removes odours to bring back
that soft, fresh feel to your white top.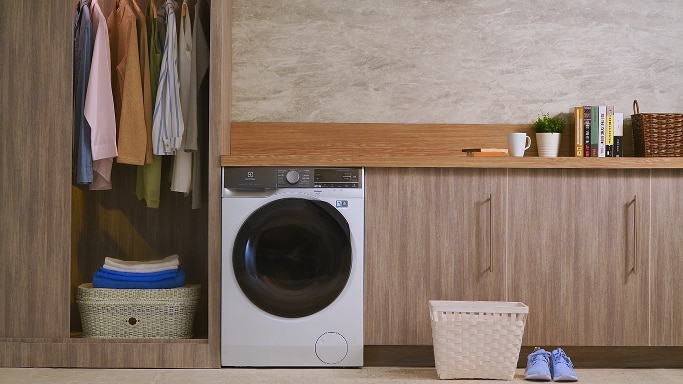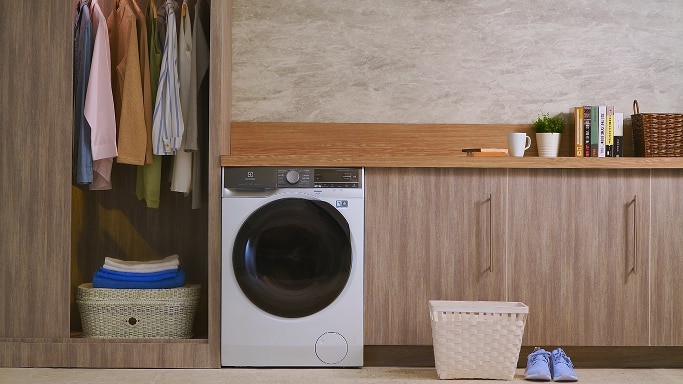 Caring for Colours
Having coloured pieces is a great way to make a look pop but they are also prone to
fading faster than dark or white clothing. To help make sure your coloured garments
don't lose their vibrance, sort your garments by colour before doing the laundry. Bright
clothes such as purples, reds and oranges can be washed together, so can bright blues
and greens. If a colour stands out on its own, consider washing it alone. Then check the
garment for stains and apply a small amount of liquid detergent to the stain and shake
gently in water. Turn your garments inside out to minimize rubbing of fibres. Choose a
low temperature and avoid hot settings that can cause fading. You can also use a gentle
wash cycle.
Caring for Jeans
Denim is durable but to make them last longer, especially the coloured and printed
denims or anything with a deep indigo wash, you need to give them extra special care.
The key to a long life is to wash at a low temperature and avoid over washing. First off,
be sure to wear your jeans for as long as possible before they are first washed to give
them a comfortable shape and a natural fade. Separate your jeans from white or other
brightly coloured clothes because they might bleed colour. Turn them inside out before
washing as well.
Dealing with Stains
The FashionCare Council members all share that it's best to deal with stains
immediately. Soak or try to wash them off right away. For food and wine stains, Laurel
shares that he uses salt and soda water on the stains before washing as these help to
lift the stains.
Here are some other helpful tips to remove common stains: For ink stains, blot the
stained area with alcohol using a clean cloth and rinse thoroughly. For coffee stains,
first try using cold water through the back of the stain for 10-15 minutes. If the stain is
not fully removed, use liquid laundry detergent and a little cold water, or try using dish
washing liquid. Gently rub the liquid detergent or dish washing liquid with your thumb to
loosen the stain for about five minutes.
Proper Storage
The FashionCare Council members also shared that storage can play a role in keeping
clothes looking their best. Model and actress, Bianca King advised people to keep their
closets neat so you have a full account of everything you own and to know which items
should be hung or folded (if it's a knit or weave). And speaking of hanging, Laurel and
Aranz-Alunan both mentioned the importance of using proper hangers – Laurel
mentioned avoiding those without foam defense as they could ruin the shape of clothes.
Another advantage of keeping a closet organized is it could help you plan your wardrobe
– you can rotate your pieces, as shared by Laurel, to help prolong their life.