Travel Guide: Where To Go in Cambodia
Philip Lapinid does a temple run through Siem Reap, and discovers why after all these years, people are still falling in love with its majestic beauty.
There was a story of a king some centuries ago. Around him, the soil was red and sandy, and when mixed with liquid, made strong bricks. The king had his men construct the largest religious monument in the world using only these sandstone blocks and the muscle strength of man and elephant. The monument, which spanned an area of 162 hectares, was designed to represent the mythical Mount Meru, said to be the legendary home of the gods. He dedicated this monument to the Hindu god Vishnu. The king's name was Suryavarman II and his legacy was Angkor Wat in Siem Reap, Cambodia.
Regarded as a marvel of Indochina, Cambodia runs on tourism and it does not disappoint. Hidden in the middle of the country just above the Tonle Sap Lake is the city of Siem Reap, a magnet for tourists and the former seat of the Khmer Kingdom. King Suryavarman II didn't know the magnificence of the architectural treasure he had left here—though much of the glorious Angkor is in ruins.
Start exploring the city with a temple tour around the Angkor Archeological Park. Most hotels offer this as part of their tourist packages, or set an appointment with a tuk-tuk driver. A personalized tuk-tuk tour runs from US$10-35, depending on how far the site you choose is. Before sightseeing, you'll have to buy passes for either 1 day (US$20), 3 days (US$40) or 7 days (US$60). Make sure to hold on to the passes as they're needed to access every temple site you visit.
The Angkor area is vast so it's best to plan which route to take. There's the Little Circuit, the Grand Circuit, the Angkor Wat-Angkor Thom Complex, and the Roluos Group of temples. Both circuit tour routes fill up a whole day and are enough fun. But a tour of the Angkor Wat and Angkor Thom is the experience.
An hour's drive away by tuk-tuk is an essential yet less-visited spot in Siem Reap—the fishing village of Kampong Phluk. A US$25 boat ride takes you out to where this whole village with houses built on stilts sits high above the water. See how the villagers go about their lives and watch them harvest shrimps. The boat tour ends at the mouth of the Tonle Sap lake and where the mangroves are quite a sight against the color of the river and the green landscape.
The Little Circuit Tour begins at the majestic Angkor Wat and takes in many minor and major temples like the Angkor Thom and Ta Prohm, known best as the location of Angelina Jolie's film, Tomb Raider. The Grand Circuit Tour is an extension of the little circuit. Notable temples dotting its 26-kilometer route are Pre Rup, Neak Pean, East Mebon and Preah Khan. Pre Rup is a five-tower temple and is best viewed when the sun is low and the temple stones show various reddish hues. Neak Pean sits on an artificial island whose waters were considered to heal sickness back in the day. The Roluos Group, situated some 13 kilometers away from the city, is composed of 3 temples—Preah Ko, Bakong, and Lolei. Though drawing in less tourists, they too are important since they were some of the earliest structures built by the Khmers. Angkor Thom is a separate temple city beside Angkor Wat; and one of its most visited temples is Bayon, whose towers have a giant face carved on each side. Inarguably, the best time to visit the temples is after sunrise to catch the splendor of Angkor Wat with the first rays of sunlight hovering over the towers. This is a picture-perfect.
Hungry wanderers will find Siem Reap a sanctum of gastronomical goodness. Amok is the most well-known Cambodian dish and is widely offered in most restaurants. It's a creamy fish (sometimes meat or seafood) curry with coconut milk and egg, wrapped in banana leaves then gently steamed. An order of spring rolls made of fresh vegetables rolled with rice paper make a perfect side dish, and comes with a sweet dipping sauce with crushed nuts. To beat Cambodia's sweltering heat, go for an iced Khmer coffee, a strong brew that's balanced with sweetened condensed milk.
Food in Siem Reap is actually cheaper near the Old Market with dishes in the price range of US$2 to $6. For your sweet fix, a serving of fried ice cream is a must-try. Try it by mixing flavors like banana and chocolate or kiwi and vanilla. At night, most visitors flock to Pub Street, the city's "cap off." Cocktails are sold in the streets for US$1.50. Or check out the dance clubs and resto-bars like Temple or Angkor What? Bar, where a bucket of your favorite cocktail is served complete with glow-in-the-dark straws.
FAST FACTS
A number of airlines now fly from the Philippines to Cambodia, including Cebu Pacific, which flies from Manila to Siem Reap four times a week.
Many travelers recommend hiring a tuktuk driver for the duration of your stay, if only to do away with the hassle of finding a tuktuk between destinations. Building a rapport with your driver will also be a good way to get some insight from locals.
Experience authentic Korean Barbeque at Da-In Restaurant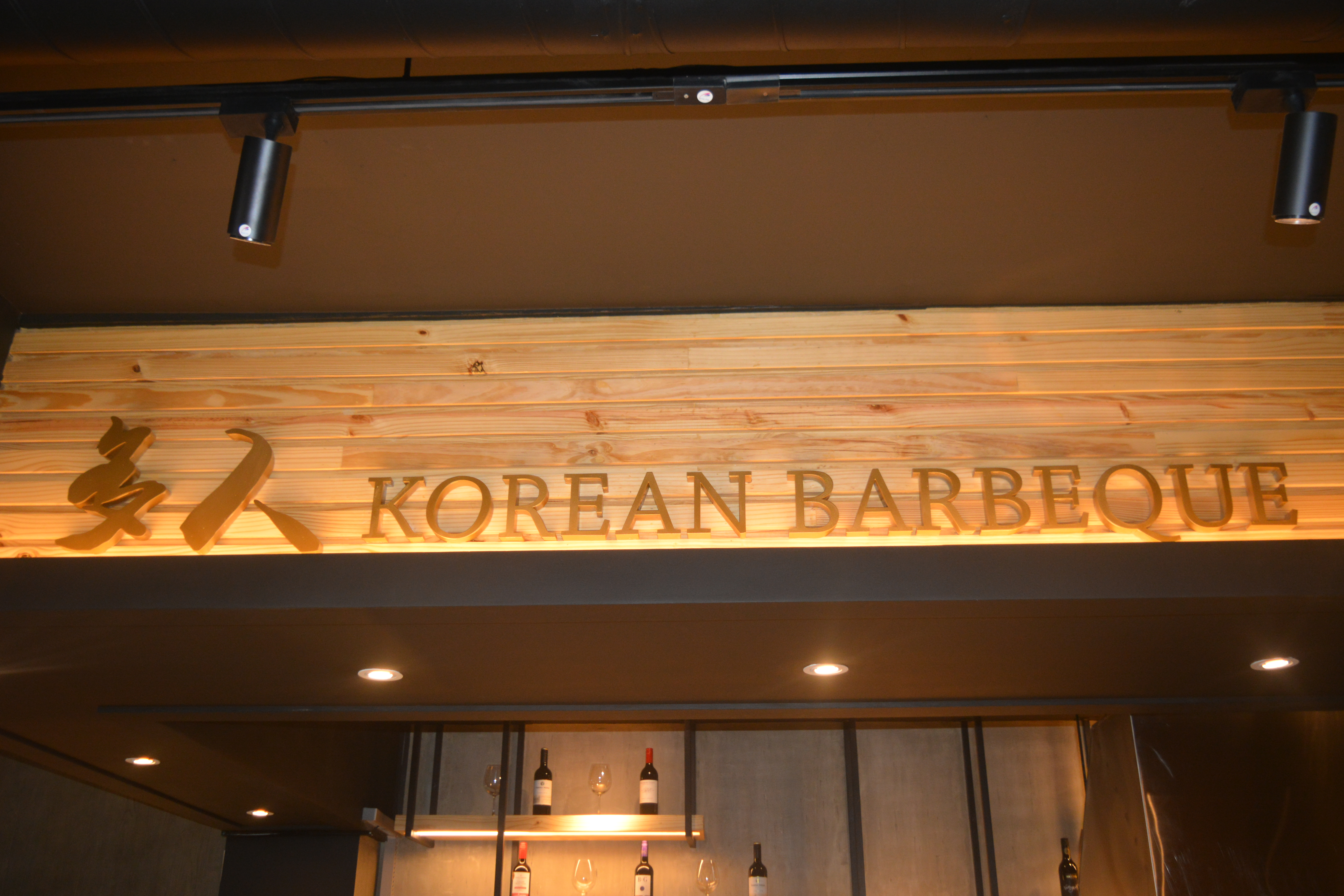 Filipinos are crazy for Korean barbecue. As such, there are a lot of places that are offering Korean barbecue. But Da-In restaurant isn't just one of those restaurants.
Located in Salinas Drive in Lahug, Cebu, Da-in restaurant is a joint project between the Creative Cuisine Group and Da-Won restaurant. With state-of-the-art grilling stations in each table and various Korean cuisines ready to be served, Da-In would surely sate your Korean barbecue cravings without any hassle.
Visit Da-In restaurant today!
Head Up North, Where A Relaxing Escapade is in Store at Maayo San Remigio
On your next trip out of the city, head up North to Maayo San Remigio, where a relaxing escapade awaits.
Oftentimes, when it comes to deciding the next travel destination, the Northern part
of Cebu is overlooked in favour of its Southern end. The South boasts of sunny beaches,
cascading waterfalls and the popular whale sharks who have made its waters their home.
While these are beautiful aspects that the South has to offer, the North is just as—if not
more—abundant in offerings. The North's natural scenery is relatively untouched, and on top
of that, it's less likely to be flocked by tourists.
This means more opportunities for a retreat away from the hustle and bustle of the
city. The roads heading North are long and winding, yet the beauty that lies at the end of the
journey proves that the trip is worth it. Knowing that, where does one go in the North?
Hidden away in the northern part of Cebu, Maayo San Remigio is a haven for those
who seek peace and serenity, making it an alluring abode for a sojourn on the island.
Approximately a 3-hour drive from the city, the resort grants access to a tropical
retreat with a captivating beachfront setting—a charming destination away from the daily
hustle. Whether on its fine white sands and blue waters or inside the cozy rooms, Maayo
San Remigio is a delight to local and foreign tourists alike.
A newly-opened resort under Maayo Hotels flagship, Maayo San Remigio is a
destination that guarantees a refreshing, laidback experience, sure to wash away the worries
you brought with you from the city.
It's equipped with a mix of luxurious relaxation and wellness, fun and entertainment,
and enticing wining and dining options. This Caribbean-inspired resort is a serene hideaway
on a lush slice of tropical paradise with emphasis on ultimate comfort and exclusivity.
The resort's location makes it doubly precious; scattered throughout the resort
grounds are viewing areas that grant you access to the sunset. Watch the sun sink down the
horizon by the infinity pool, on the beach's shoreline, or atop the cliffside with the waves
crashing below. When night falls, the stars come out to dance across the clear skies, making
for an unparalleled stargazing experience.
Maayo San Remigio blends authentic Cebuano hospitality with its tranquil
atmosphere and exceptional design. Its well-appointed rooms and villas ensure a relaxing staycation, while its thoughtful amenities and facilities evoke a feeling of belonging in
paradise. The resorts brings the culinary excellence that is found in the Maayo Hotels brand,
creating palate-pleasing Filipino dishes with a modern twist. Complemented by the resort's
wide menu of drinks—from juices to cocktails to shakes—one will truly enjoy a stay here.
So on your next trip out of the city, head up North to Maayo San Remigio, where a
relaxing escapade awaits.
Restaurateur Kate Anzani Shares Her Food & Wine Journey in Italy
No one has heard of vineyards and beaches within 30 minutes distance, but it exists in Rimini. Kate Anzani shares her itinerary from her recent Italy trip. f
by Kate Anzani
The Emilia Romagna region in Italy is the Capital of Food and D.O.P (Dominazione di Origin Protteta) This goes for wine, Parmesan, Balsalmic and Olive Oil (They take it very seriously).
We chose RIMINI which is by The Spiaggia for the beach vibe and summer fun. Rimini is the base for 7 days. You'll be surprised at the terrain of Rimini – no one has heard of vineyards and beaches within 30 minutes distance. But in Rimini it exists. As days ahead form into a journey of stomping and strolling vineyards, Olive Oil haciendas , Boat Safaris , long "Spiaggia" walks, Parmesan Caves, Balsamic Bottegas, Cheese Pits and Truffle bunting & where you stumble upon the true meaning of "Artiginale" . Only found in the region ; the Food and Wine Journey of Anzani will stay active for the season between June to September yearly .
Rimini is a fun base to set the tone for a week of extraordinary pleasures. The goal is not to indulge, but to awaken a sense of palate that has been inhibited. We promise an unearthing of happiness, love and a sense of pleasure that the Italians have lived for years. We needed to share it with you. The Love for Food & La Dolce Vita.
Day 1 Arrivals
Because of trans-Atlantic and International flights, day of Arrival/pick up from Milan into Rimini. Pace yourself as you arrive in your chosen hotel
Day 2 Enio Ottaviani Winery & Nona's Kitchen Cantina
The WINERY of ENIO OTTAVIANIFirst impressions of the vineyard is truly a sense of HOME. It is a small artisan Vineyard, (14hectares 🥰) where you allow yourself to breathe it all in. Life is slower and more delicate. Stroll vineyards by the River. You will understand the vineyard lies on the Rubicone River where the earths minerals transfer to the grape. To result in such a unique flavor in the mouth.
You start meeting Massimo, Davide, the cousins & the family who welcome you in their home vineyard for over four generations. Prepare to allow surprises and Life to happen. Tastings, Chemistry, Viticulture, Life talk, & unique Stories.
Wear slip on's as you leave the Hotel to mark the real beginning of leisure. Groggily grab Italian espresso "Un cafe" & Cornetto Italian style and get whisked to the Marina Port of Rimini to step into a 16 foot catamaran. The state of luxury and ease of this boat sets all expectations out the window as one peels the layers of stress, anxiety and worry out the water. Prosecco and Olives are a staple for water landings.
Followed by a degustatory LUNCH IN one of the seaside restaurants in the Spiaggia. You find yourself lost in the Italian Life. We finished dessert at 4. So lounging in The Beach is The alternative. And then by 5. It's happy hour time.
Day 4 Bottega Artiginale , Parmesan, Balsalmic , Ferrari , Spritz
Prepare your palate to begin the morning with a stop at an old pastry house that leaves you staring at their pastry counter. Eeny, Meeny, Miny, Moe. The choices will leave you with a foot in toe!
You head to the town of Modena (1.5hours) and arrive at the Parmesan Vault. See how all the Cheese is made. Then cross over to meet Fredericka to experience Food Alchemy with Balsalmic Vinegars. It's so interesting, we've wondered if this was the true aphrodisiac.
Lunch is served silver service in the cellar with a tasting lunch of Artisan curation . Lunch ends at 3:30. And you gather up the energy to head to the Ferrari Museum in Maranello. This short stop revs up the speed in you and the muscles in the man. A quick pit stop in one of the towns shops to bring home a souvenir or drive one in the test courts.
Day 5 STAMPI & Agriturismo
Arrive in a unique small village so artiginale and quaint, extremely amazing creativity. We ended up buying soaps and unique ouds while others got lost in their pictures .
The village leads you to small alleys and walkways until you stop in a real Bottega STAMPI . A 4th generation , unique Leonardo da Vinci printing on everything. From tablecloth, towels, napkins, pillows. So unique and a lost art in the new culture of technology. A worthwhile stop.
12:30/ Meet MILENA and Marina
Two cooking laughing Italian Mama turned goddess of wine. They will lead you to create with them 3 dishes. Their specialty is Piadina and will teach you real tagliatelle with stroprezzi.
Allow the surprise of the day to unravel. As you sparkle with sparkling wine, find the legs of the red and muster your flexibility in pasta flexing. And go around the Agriturismo, learn about their jams, wines and passito. Day will end so happy you won't be walking straight
Day 6 Fossa Cheese Casefico & Olive Oil Agriturismo
The day starts at 3:30. Choose to lay out in the beach of the hotel in the morning and do nothing but touch the sand, walk the beach, some chose to exercise by the beach with this Italian instructors urging you to move.
Afternoon cafe, come-walk to the old village where the Casefico Pitt is housed. A very interesting affair with cheese and how they store it in the PITT. Cheese tastings. And shopping stops over honey, cherry jam, walnut liquor, passito or pistachio liqueur. Just unimaginable display of creative food display.
Head to the sprawling hacienda of Cleto. The Olive oil visionary explodes with dignified pride as he walks you to the olive groves urging you to hug or sit under a tree to purify your soul. It's magic the olives. He walks you through a proper olive tasting , to distinguish grade.
You finish your day on a sunset overlooking what looks like Tuscany. The breathtaking view takes your words as you sit on this bliss of a beautiful life. Dinner is served. Clerks wife cooks and comes out with dishes that roll of the tongue but found in their garden. And on their farm
Day 7 Truffle hunts and tastings
Truffle hunts. Need we say more? Follow the nose or follow your palate as the day translates to epicure to engulf a sense of strong flavor to only come from the truffle.
A beautiful tasting over oil, honey, a simple risotto or a white cheese takes tastings to another level.
This journey is available until September 2019. We find our journey is wholesome with minimum of 10 people & maximum of 12 people only
EU 1,250 per person
* Please email the tastemakers team info@anzani.com.ph for suggested hotels and any questions for the itinerary. *