The five stylish inspirations for your space
From designer accommodations to dining destinations with distant characters, this batch of spaces range from various personalities and aesthetics, their common factor being an undeniable sense of individual style.
HALL OF FAME
Already well-known for their inventive food concepts, Marco and Kate Anzani take Cebuano diners on a culinary journey at DISTRICT ON 53RD. A culmination of 53 dishes from different world cuisines, the restaurant brings together a variety of flavors from Asia to the Mediterranean.
Meant to be casual and industrial, District on 53rd is inspired by warehouse and fish markets in Europe—although Kate reminds us that the location in fact has some history, being the location of the old Cebu City jail. The space has a quirky personality that's approachable but stylish. Rich wooden tables, expansive wine displays, chalkboard menus and chandeliers made from mason jars create an interesting feel.
The couple also adds something new to the dining experience when they set up District on 53rd as a food hall with a wine bar and demonstration studio. Diners can go up to the counter to make their choices among the freshly made dishes on display, or choose to go about the traditional restaurant set-up and order a la carte. If you're curious about what's happening behind the scenes, the kitchen is separated from the dining area with just a glass partition to allow a peek.
All District on 53rd wants to do is express creativity in food, embrace Cebu's new vibe, and introduce new flavors into the local restaurant scene. (by Gab Arcenas)
Cyberzone by Filinvest
Cebu IT Park, Lahug
6332. 261 7212 | Facebook
BLANK SPACE
Seven years after it first opened, CANVAS BISTRO BAR GALLERY reinvents itself with an intimate yet industrial setting that highlights modern Australian dishes served in signature artistic flair.
The modern Australian cuisine restaurant haS relocated to a quiet nook along the Maria Luisa Road in Banilad. Save for the huge sign announcing the restaurant's name, the façade of the new Canvas is understated, with floor to ceiling picture windows allowing a full view of the interiors.
While interior designer Sheila Solon and owners Chef Steve and Eya Shrimski utilized the existing materials from the previous restaurant, the unfinished industrial look is stronger in this reincarnation. Warm lighting complements the minimalist décor, while the eclectic mix of light fixtures evoke the feel of a gallery, highlighting both the restaurant's food and the paintings hanging on the walls. Just like its former outlet, the paintings are by featured artists and are for sale.
As for the food, Everything is, of course, served with flair, making for quite the Instagrammable food shots. With the ever-changing selection of interesting artpieces and stylish-looking yet delicious food, it's clear to see that Canvas truly lives up to its name. (by Patty Taboada)
One Paseo, Maria Luisa Road, Banilad
6332. 416 0895 | Facebook | Instagram
A NEW VIEW
With the ever-growing opportunities for travel and leisure, the development of emerging trends is unstoppable. Thus, to meet the demand for exciting and new adventures, SCAPE SKYDECK shows a different angle of Cebu.
From Lapu-Lapu City in Mactan Island, Scape Skydeck towers at the topmost floor of Azon Residences Condominium near the Marcelo Fernan Bridge. It offers the most beautiful view of Cebu's skyline.
Surrounded by green and modernized rustic features, dining at Scape Skydeck is mostly al fresco, giving its visitors a clear view of the Mactan Channel and the city's skyline. For private functions, Scape also has an indoor lounge with classic, saloon-like interiors. The best time to visit is right before the sun goes down—the evening crowd has yet to arrive, and the setting is perfect for a selfie.
Scape Skydeck promises a new side of the lovely Cebu, and a fresh take on flavors—the food is just as good as the view in front of you. This is the angle that Scape proudly gives locals and visitors, an angle that rekindles your appreciation for the Queen City of the South. (by Philip Lapinid)
Azon Residences
M.L. Quezon National Highway, Lapu-Lapu City
6332. 494 0898 | Facebook | Instagram
BRIGHT IDEAS
"You know how, back in our time at school, visiting the principal's office used to be so scary?" Cheryl Pages-Alba asks. In all fairness, the statement is pretty accurate—back in the days at the academia, being called into the principal's office had its share of anxiety that comes with thinking you've done something wrong. Cheryl laughs at the thought. "Yeah, well that's exactly what we didn't want to happen here."
A relatively small school with a very tight-knit community, BRIGHT ACADEMY is dedicated to preparing students for the real world with a well-rounded curriculum—extra-curricular activities and values education is just as important as scholastic ability. The teachers and administrative staff are notably approachable, which makes it easier for the students to go up to them with concerns.
The BRIGHT offices are able to embody that outlook with its bold color schemes, playful furnishings and glass partitions. Cheryl worked with interior designer Gerald Monreal for the layout, but had a hand in picking out the items used in the space.
BRIGHT Academy encourages play as much as they do learning, and it's that spirit that they were able to embody in their administrative offices. Students are constantly making their way into the office to talk to teachers or just hang out. That certainly says something about how much the space has contributed to its sense of creativity and community. (by Shari Quimbo)
Gov. M. Cuenco Avenue, Banilad
TREASURE COVE
It was like stumbling into a treasure cove—a comparison perhaps befitting, considering it was the MANDAUE CITY TREASURER'S OFFICE. It's definitely unlike any other local government institution you'll find yourself in, although Mandaue City Treasurer Regal Oliva is quick to point out that the place used to resemble the stereotypical office before he took over. "[It was] drab. It was devoid of color and style," he recalls.
That was six years ago. Today, the City Treasurer's Office inspires awe and amazement among visitors because of the interesting selection of classic and eclectic pieces and warm lighting complementing the wooden accents. The design is a collaboration between Regal, his interior designer sister Jul Oliva, and Marylou Ngo-Ang of Magna Crafts and Interiors, the latter of whom offered to make Regal's office a showroom for her panel board products. The ceiling and three sides of the room are decked in polished dark wood, creating an old-world homey vibe when coupled with the warm recessed lights.
The office's pièce de résistance is the pair of green Kenneth Cobonpue Yoda swivel chairs situated right in front of the desk. Used during last year's APEC, the seats are Regal's favorite items in the room. "The world leaders sat on these," he shares. "I can see power emanating from them every time I look at them."
With a distinct selection of furnishings, the Mandaue City Treasurer's Office reinvents the typical government office and stands as a reflection of the furniture and accessories capital of the Philippines. (by Patty Taboada)
Mandaue City Hall
Edited from the originally published articles in Zee Lifestyle's May 2016 Design issue.
Trendy Renovation Ideas for your Home or Condo.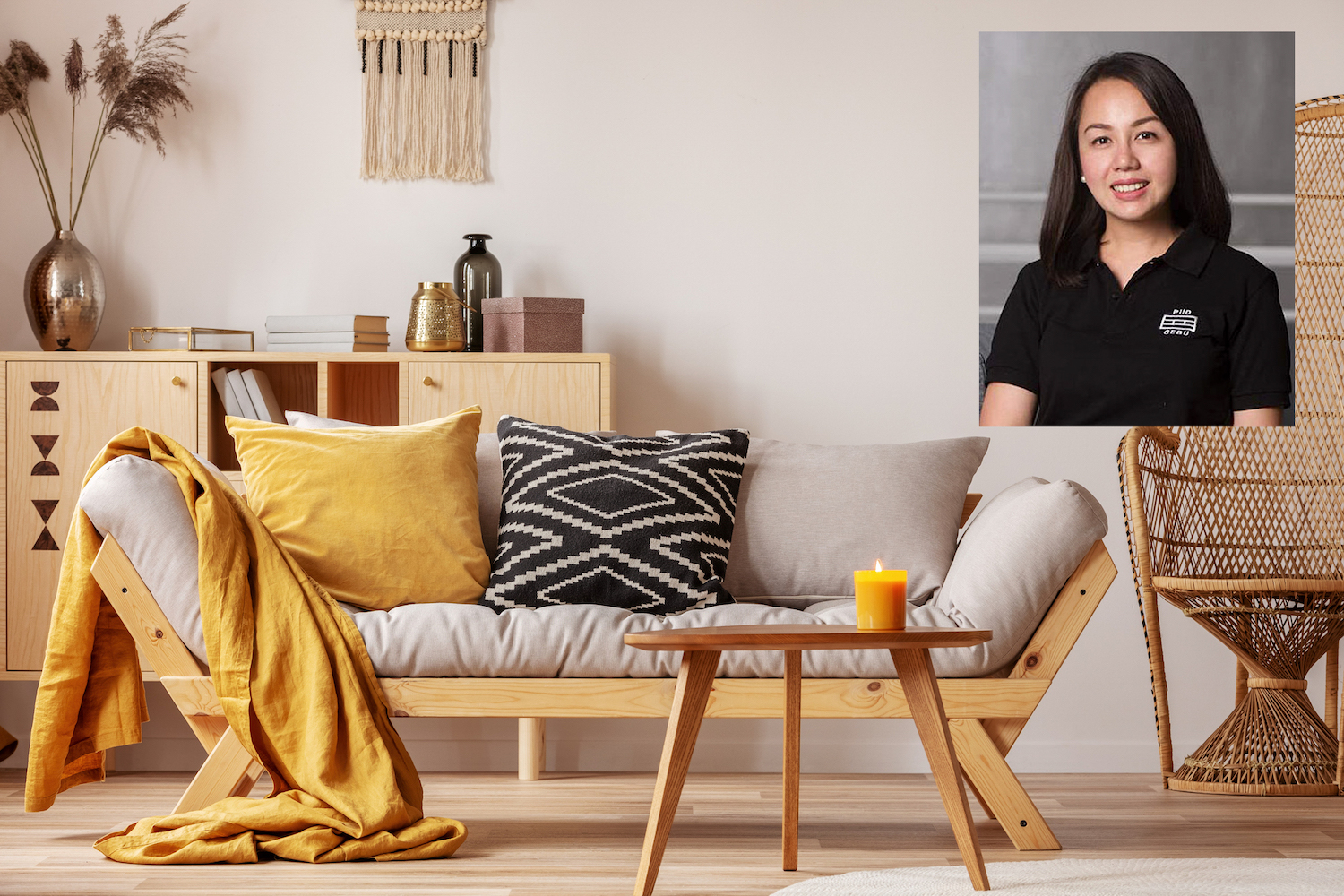 by Christa M. Cañizares IDr.
Part 1: Plan the Space to Suit your Needs.
A.)  Decide on a theme that reflects your personality. You can start by browsing through the internet and make a mood board on the colors, patterns, furniture and accessories that you love.
B.)  Work on your budget. This is essential to any renovation project. You can start with window shopping and scout for the key pieces and compare prices. You can also browse home products and purchase them online.
C.)  Invest in good and durable pieces.  Start with the big items that you often use. Your mattress tops the list as this is where you rest and recharge. Big items such as sofas and dining sets should be durable enough to withstand the everyday wear and tear. Choose a design that can easily go well with your space when you redecorate.
THROWBACK THURSDAY. Discover Why This Airy, Modern Structure in Busay is Called the Sky House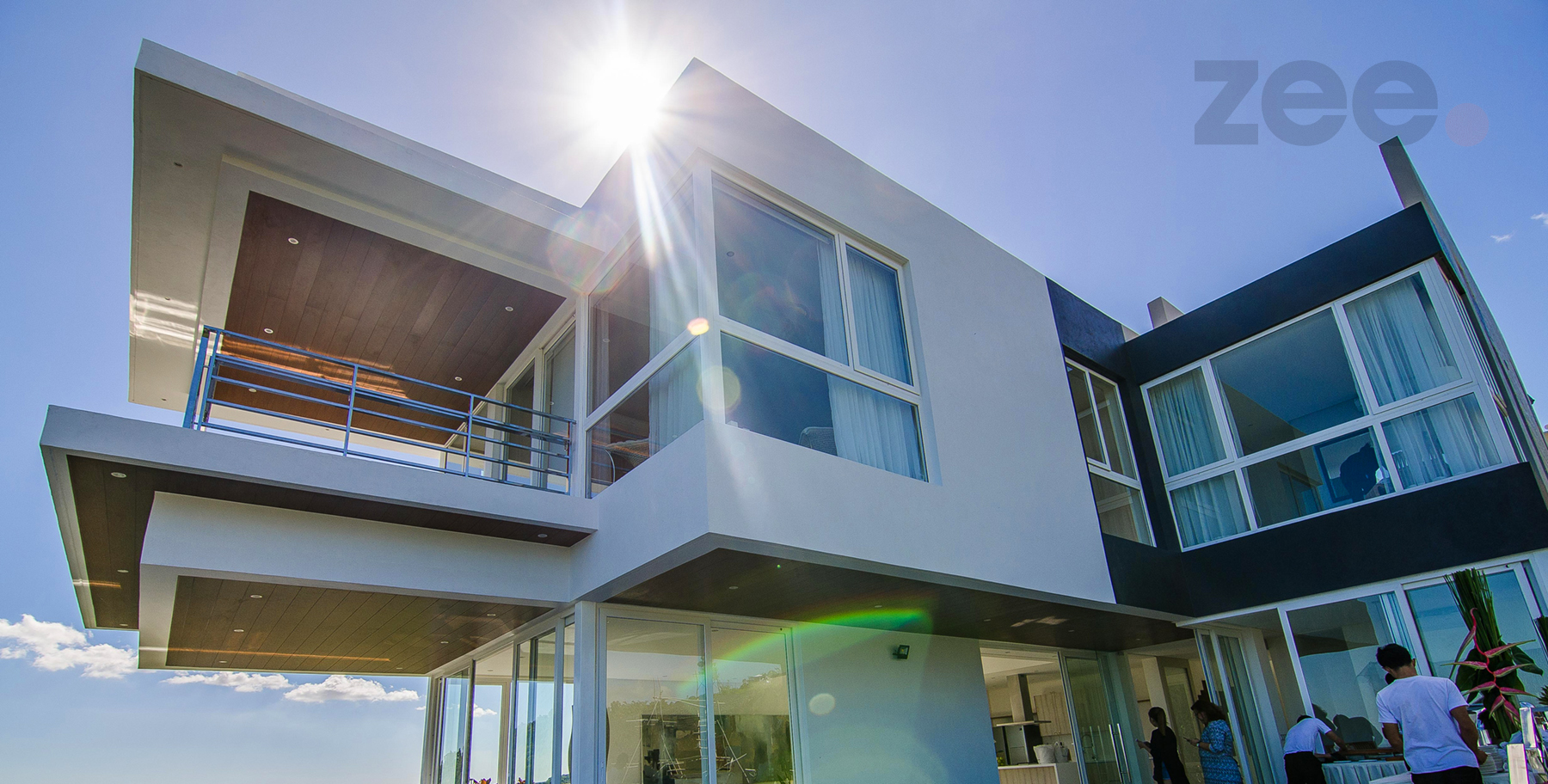 Defying Gravity
YKC Premier's first venture in Busay floats over a cliff and introduces a new brand of living in Cebu.
by Shari Quimbo photography Ezekiel Sullano
YKC Premier's first venture couldn't be more aptly named—Sky House was spot on—the airy, modern structure that juts out of a ridge in the Busay Highlands couldn't be called anything else. The drive up the hill levels to a short plateau right before the entrance of the village, allowing ample time for everyone to look up and admire a house that seems to be in defiance of gravity.
"When I saw the property, it was everything you could ask for, and it's in limited quantities so we wanted to maximize all its assets," says Victor Consunji, one-third of the group behind the project. "The problem was the land is narrow. Since we have the experience and capability, we thought, why waste all the good things about this property by just building on the ridge? Why not build over the ridge?"
Slater Young and Stephen Ku complete YKC Premier, a group of men who have come together to redefine the art of living with a view in Cebu. "Slater and I have been friends for a while, and I bumped into him at a wedding here in Cebu," Stephen recalls. "And then we were talking about businesses that we could do together, and he mentioned that he had a nice piece of land that he wanted to fix up. He showed me the place, and I thought it was beautiful. On the way back to Manila, I thought about Vic because I'm also working with him on his project in Manila called Mahogany Tree."
Once the three sat down to discuss the venture, Victor was immediately interested and, in fact, already had a vision for the house's design in his mind. The partnership played up each one's individual strengths and backgrounds—Victor comes from the family behind DMCI Holdings Incorporated, which have constructed Philippine landmarks such as the Manila Hotel and Shangri-La's Mactan Island Resort; Slater has a background in engineering and his family is also in construction; while Stephen is at the helm of Eventscape Manila and is behind some of the hottest restaurants and nightspots in the Philippines. "Victor would be the CEO, the visionary. His expertise is what we brought in here," explains Slater. "And since I'm also in construction, I was sort of his eyes here in Cebu. I'd be the CTO, Chief Technical Officer, and Stephen would be the CMO, marketing."
Although YKC Premier already has three strong personalities behind it, the guys decided to bring in another design visionary to help them complete the look of the Sky House. "The Sky House is unlike any other home in Cebu, and it was a designer's dream to be part of it," says Vito Selma, who brought in his iconic pieces, along with some custom-made furniture to complete the look of the Sky House. "Given its location and the abundance of windows, I wanted the home to feel just as light and airy—to simulate the feeling of flight. And to stay true to my brand, we just wanted to bring nature into the home, which can be seen in the materials, textures and colors in the space."
The look is relaxed but sophisticated, with many art pieces that Vito had commissioned especially for this project. "The installation in the entry is by me," he says of the large textured slab with pieces of wood in different finishes scattered on it. "I made it in a way that when someone walks in the house, they see a reflection of that piece and its materials in other areas of the home." Other notable pieces are in the living room: a large rattan sculpture of interlocking loops by Vito's sister Selina Romualdez, and a long painting with strokes in various shades of gray by Tzaddi Esguerra. "I love working with her for all our projects," Vito admits. "We tell her what colours to work with, and she makes the magic happen."
With the house finished in just over a year, the guys are looking forward to constructing seven more houses to complete the project, offering a lifestyle that is incredibly appealing. "Young, hip urbanites. Young families. If they're young, they at least feel young," says Stephen of who they see living in the space. "People who want to balance work and play, because this place is like a residence and a resort at the same time."
"Nowadays, with the way things are going in the Philippines, there is a focus on taking vacations, but not everybody has that chance. Not everybody can just take off whenever they want," Victor adds. "I really don't believe that a home is just your home, your vacation spot is just your vacation spot and your work place is just for work. I think you can have the best of all three, and this design incorporates that."
"It'll feel like you're going home to a vacation every day," Slater adds.
Although these gents are focused on the Sky Houses for now, they look forward to bringing more of this brand of living to other locations. "We're just looking for the right project, but I think the boys are in agreement that we really want to explore Cebu, particularly because this is the emerging market we want to be in. We just need to look for the right spot, and the right design," Stephen says.
More than just creating modern and luxurious properties, YKC Premier hopes to change the perception of what living in Cebu can be. "That's what we want to bring to Cebu," Stephen shares. "I haven't seen a development like this in Cebu, and a lot of the times I'd ask Slater, and he goes, oh no, the Cebuanos wouldn't want to spend for something like this. I kept telling him that if we build it, they will come. Cebuanos are ready for something edgy and daring, and I think this project will be a testament to that." With the first house already sold, that's certainly been proven true. After all, with just one visit to the Sky House, it's hard to imagine a better place to live.
(This article has already been published in Zee Lifestyle's February 2016 Real Estate Issue, "Defying Gravity" on pages 68-73.)
LOCKDOWN FUN: Whose Crib is This?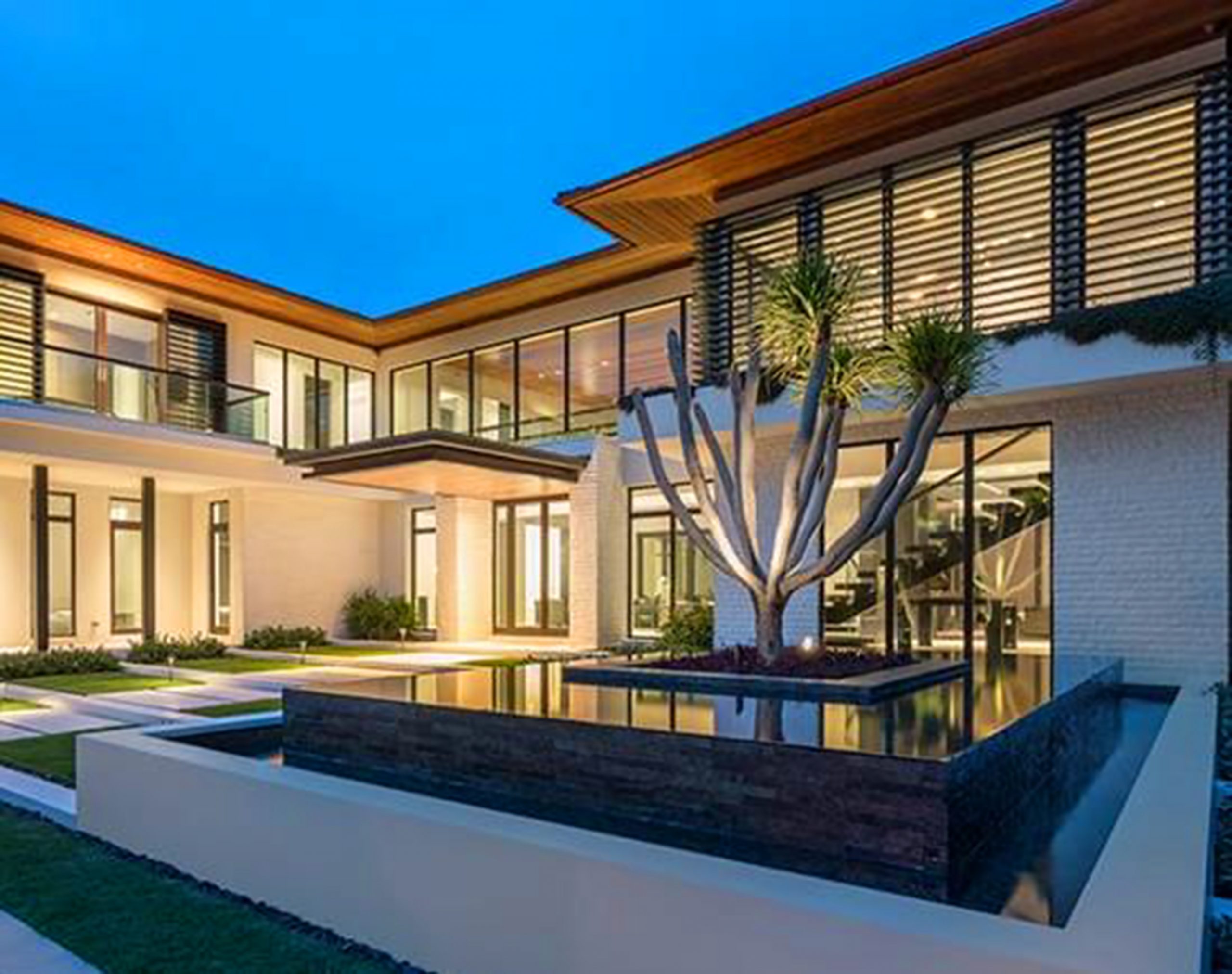 Here's one way residents of Cebu's exclusive villages created their own fun during zoom parties — guessing each other's home! Of course, you need a smart mastermind to curate the photos to make sure the homes of each of the amigas are not easy to guess.
So, here's a short tour of homes that was paraded during this very fun game. Homes are located in Maria Luisa, Northtown Homes, Beverly Hills and a beach house too.  Oh, and one came all the way from Scotland.
We hope your zoom parties are just as fun!