Why you'll want to spend Php 376,000 on this bottle of tequila
Landmark collaboration brings together Mexico's premier tequila distiller and the masters of French crystal
Patrón tequila, one of the world's highest-quality sophisticated spirits, and Lalique, the ultimate symbol of French luxury, have come together to introduce a first-of-its-kind exclusive collaboration, Patrón en Lalique: Serie 1.
"At Patrón, crafting the world's finest tequila is an art," says Ed Brown, President and CEO of Patrón Spirits International. "This unwavering dedication to our passion inspired us to find other artists committed to their specific crafts, which led us to Lalique."
Silvio Denz, Chairman and CEO of Lalique, says, "It is the first time Lalique has worked with a tequila brand and we are proud to partner with Patrón. Our two brands share strong and mutual values of creativity, craftsmanship and artistry, both striving for uncompromising quality and excellence."
The exquisite bottle of Patrón en Lalique: Serie 1 was launched in Cebu last week in a cocktail event that had guests buzzing about its Php 376,000 price tag. So what makes this particular Patrón worth it? We find out.
There are only 500 bottles in the world
Patrón en Lalique: Serie 1 is a limited-edition crystal decanter handmade by Lalique's master artisans. The design of this exquisite bottle was inspired by Mexico's indigenous Weber Blue Agave plant, from which tequila is produced. The meticulous detail of the amber crystal bottle stopper is perfectly shaped to represent the heart of the agave, the piña. The decanter showcases Lalique's signature technique of contrasting clear and frosted crystal finishes to showcase its perfect detail and enhance the unique amber color of the tequila.
Each of the 500 individually numbered and hand-polished bottles of Patrón en Lalique: Serie 1 are placed inside a handmade leather display case elegantly adorned with gemstone detail. A leather-bound book and video that documents the historic collaboration are also included.
It's the best tequila you'll ever have
Inside each breathtaking bottle of Patrón en Lalique: Serie 1 is an exceptional blend of the oldest and rarest Patrón tequilas, hand-selected from Patrón's barrel aging room at the Hacienda Patrón distillery in the Highlands of Jalisco, Mexico. The extra añejo tequila is aged for at least four years in a combination of new American oak and new and used French oak barrels to achieve the right balance of agave and oak notes. This special series is limited to 500 bottles worldwide.
"The exclusive small batch of tequila we perfected for Patrón en Lalique: Serie 1 is a remarkable extra añejo tequila with a well-balanced taste and complex notes of sweet caramel, honey, vanilla, dried fruits and nuts," adds Francisco Alcaraz, Patrón's Master Distiller who created the original recipe and process for Patrón tequila more than two decades ago. "This is a stunningly beautiful spirit, both inside and out."
It's crafted by the world's best
The partnership, the latest extension of Patrón's "Art of Patrón" platform (a unique collection of experiences that reflects artists' uncompromising commitment to their craft), marks the first time that Lalique has collaborated with a tequila brand, and the first time that Patrón has joined with a crystal maker to reimagine the iconic Patrón tequila bottle.
"Creating such a unique decanter is very challenging and represents countless hours of work due to the finesse of the design. Our master craftsmen put all of their savoir-faire and passion into producing each bottle," adds Denz.
For almost 100 years, Lalique creations have been produced at the Lalique factory in Wingen-sur-Moder, in Alsace, France. In this region of tremendous glassmaking tradition, Lalique's dedicated craftsmen combine an exceptional mastery of modern techniques and traditional skills throughout the complex crystal making process. Each piece is blown, pressed, fashioned, cut, engraved, polished and signed.
The skills of the Lalique master craftsmen embrace the two essential stages of crystal making: the hot and cold processes. Founded in 1888, Lalique has continuously developed its crystal-making know-how over the years to become the undisputed Master of crystal worldwide, and a timeless symbol of French luxury.
"Patrón and Lalique both share a passion for authenticity, detail and superior quality, and that's unmistakably demonstrated in the bottle and the liquid in this extraordinary Serie 1 limited edition," added Brown. "This is truly a rare opportunity for Lalique collectors and spirits aficionados alike."
Available at Rustan's Department Store
Trendy Renovation Ideas for the Home or Condo. Part 4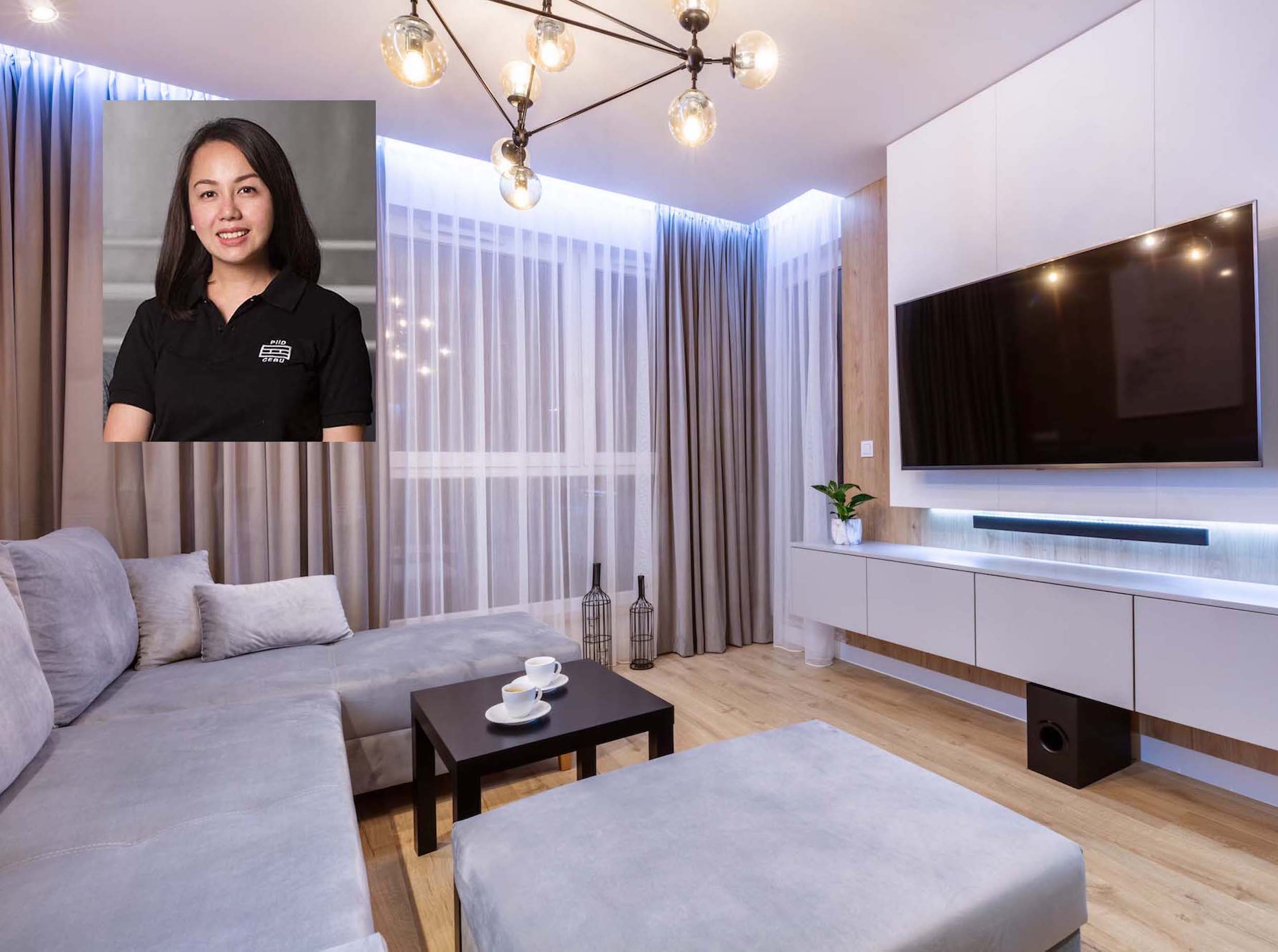 by Christa M. Cañizares IDr.
Part 4:  Upgrade your Choices
A.  Create different moods with lighting. The use of warm colored indirect lighting such as lamps, colored LED back lights, or even string lights can create a cozy and relaxing vibe after a day's work.
B.)  Convert to smart home systems. From door locks, CCTV cameras, you'll also be able to control and turn on lights, appliances even if you're away from home. All you need is a wifi connection and the applications on your mobile phone.
C.) Hire a professional interior designer. We always get an impression that hiring a professional would be expensive, but they actually help you make the best choices and save you from making bad purchases.
Trendy Renovation Ideas for the Home or Condo. Part 3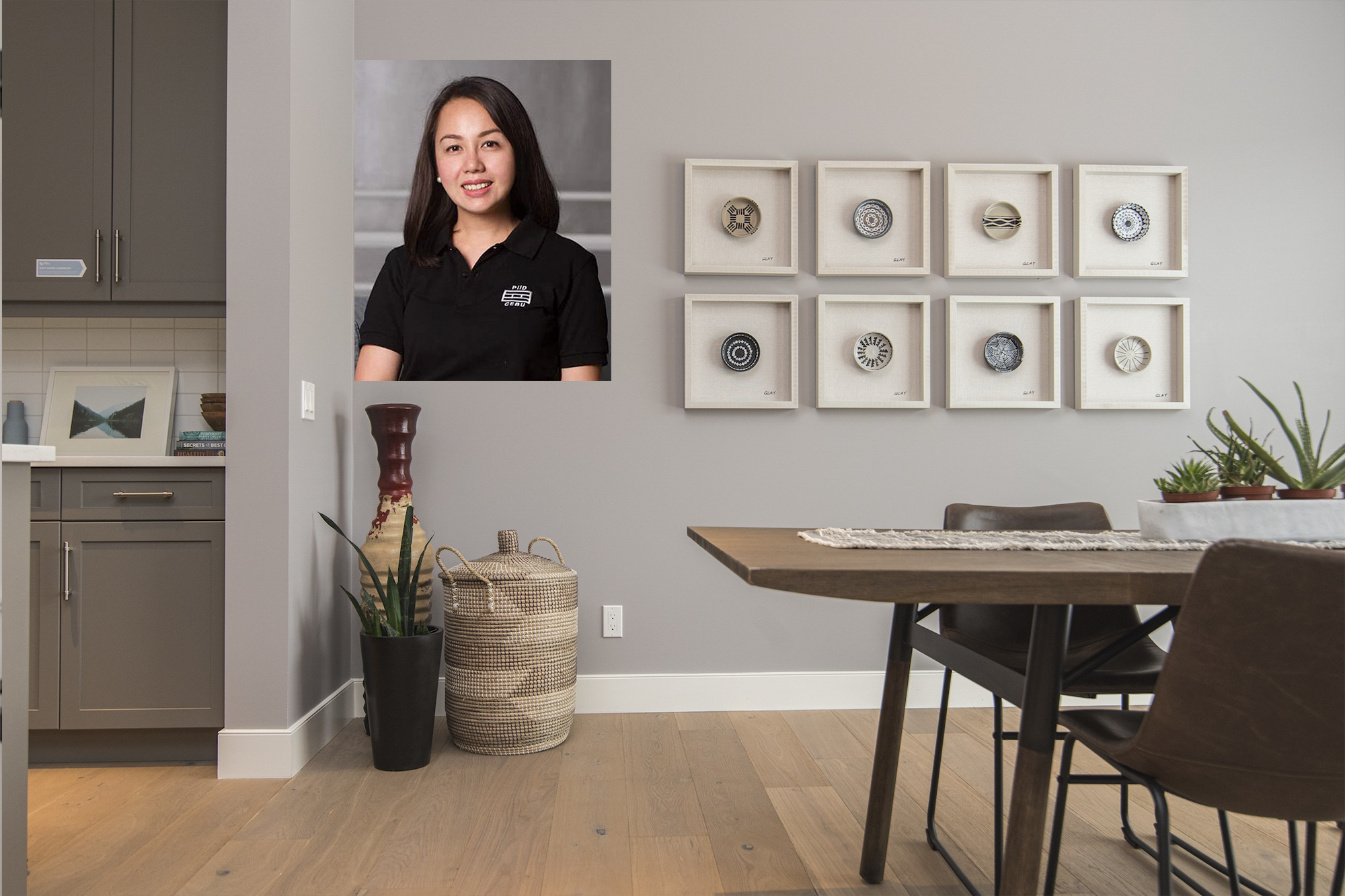 by Christa M. Cañizares IDr.
Part 3: Maximize Impact of Small Spaces
A.)  Storage spaces. You can go with concealed storage systems such as built-in cabinets on walls, under the bed or seating. Keep the items that you use often more reachable than the occasional ones. Choose what works best for your space and for your convenience.
B.)  Showcase your collection of interesting conversation pieces, like items you acquire from past travels, an artwork, an heirloom, coffee table books or a collector's item. Make sure to save a special place for them in your home.
C.)  Move things around to attract renewed energy into your space. May it be moving a sofa to the adjacent wall, creating a dining nook near a window, shuffling your accessories on to a different shelf? Little efforts go a long way.
Trendy Renovation Ideas for the Home or Condo. Part 2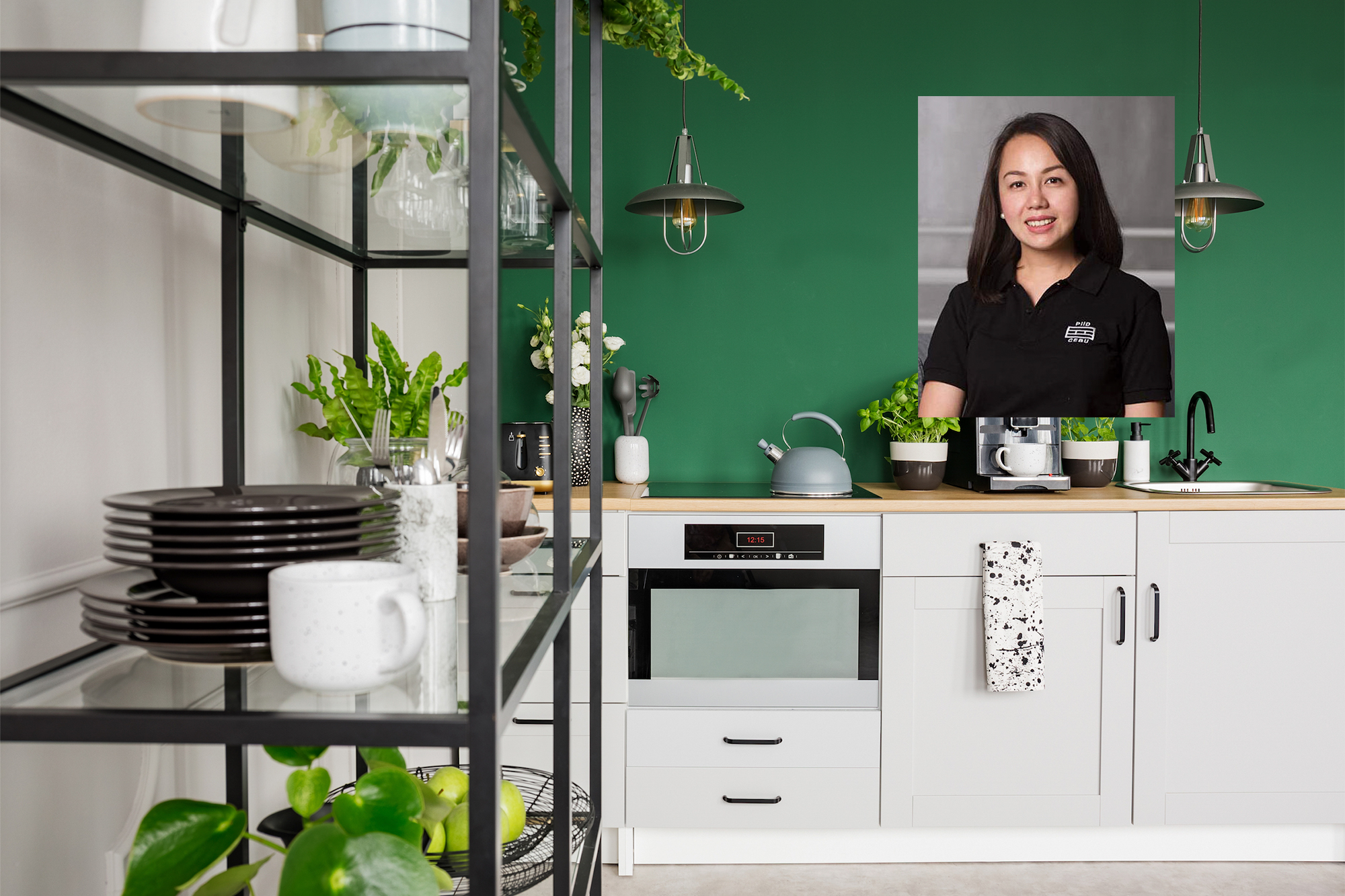 by Christa M. Cañizares IDr.
Part 2:  Create Visual Interest
A.)  Update your space with a fresh coat of paint. Some would love the white / minimalist theme, but one must also not be afraid to make a bold statement and have an accent wall, or even a wall mural.
B.)  Mix materials and textures to create depth and contrast. Wallpaper is an amazing decorative material that you can use for an instant upgrade. Another inexpensive approach is to use patterns and texture on soft furnishings such as curtains, pillows and sheets.
C.)  Setting up a coffee station, bar carts, vinyl corner, or workstation seems to be a trend to the young professionals nowadays.  Add functional pieces that serve as décor at the same time.