Sugbu Wanderer
Your guide to exploring Cebu.
Your guide to exploring Cebu.
 1. Tops
Take a winding ride to Busay and find yourself 2,000 feet above sea level, in a circular viewing deck overlooking the Cebu metropolis. Once inside, there are kiosks that serve food and drinks. The view is especially breathtaking at night when the glittering lights from the city mimic the starry skies above. Entrance fee is PhP100.
2. Casa Gorordo
Immerse in Cebu heritage as you step into this preserved "bahay na bato" (stone house) from the Spanish colonial era. Located in the once well-heeled community known as the Parian district, Casa Gorordo tells the story of Cebuano urban living at the turn of the 19th century. The heritage house is also home to a modern art gallery in its basement that features the contemporary works of Cebuano visionaries. Admission fee starts at PhP15.
3. Larsian
Cebu takes pride in its sinugba, which translates to grilled meat. This famous street food arcade near the Fuente Osmeña circle serves a variety of barbecue selections and is open till the wee hours of the morning. Those with iron stomachs will want to try the chicken and pork intestines called isaw, or chicken feet, cleverly named adidas after the iconic footwear brand. Pair this with puso, or hanging rice and you have a meal at an average cost of PhP70.
4. Sky Experience Adventure
The tallest building in Cebu also happens to have the world's first edge coaster. About a hundred and thirty meters high, you can tilt your seat up to an angle of 55 degrees as it circles the peak of the Crown Regency Hotel. The less adventurous can opt to wear a harness and stroll along the SkyWalk, a platform designed to make you feel as though you're walking on air. The newest addition to the gravity-defying theme park is a 76-meter-long zipline connecting two towers of the hotel. Entrance fee starts at PhP300. For PhP1,000, you can try all three sky activities and enjoy a dinner buffet.
5. Colon Street
Ride a kalesa or horse-drawn carriage for PhP15-20 and relive the glory days of Colon, the Philippines' oldest street. Named after the explorer Christopher Columbus, it is to this day one of Cebu's commercial hubs and is considered the heart of downtown Cebu. The bustling street is also known as a shopping haven that offers the best bargains, especially for fashion merchandise.
6. Island Hopping
Cebu is surrounded by many outlying isles; so it's no surprise that this would be a pastime. Take the Islands Banca from Mactan and visit the Talima Adventure and Water Park on Olango Island, which is also home to Cebu's world-renowned bird sanctuary. Diving, snorkeling and fish feeding are also favorite activities in the surrounding marine sanctuaries. Cap off the trip by lounging on the white sands of Pandanon, which is already part of neighboring province, Bohol. The price varies depending on the boat size and package availed of.
7. Cebu Fish Spa
This non-abrasive alternative to a foot scrub has finally reached Cebu shores. Dip your feet in a pool filled with "Doctor Fish" and get an instant foot spa. Albeit ticklish at first, the fish eat the dead skin cells and leave a baby smooth surface. They don't bite; they only suck at the skin and release an enzyme that softens the callouses. For PhP170, you can experience this natural foot spa for a good thirty minutes.
---
Jay Aldeguer for Islands Stay Hotel
President, The Islands Group
Modeled after the concept of a no-frills accommodation, this hotel can very well be the traveler's best friend. For absurdly affordable rates and two great locations to choose from, you get a room with a quality bed, a rain shower, a flatscreen TV and free wireless broadband access. "Just because it's a value hotel, it doesn't mean you won't be treated well," says Aldeguer. Islands Stay also provides its signature cold towels and a personalized gift as you check in. Now that's a Cebuano welcome.
St. Patrick's Day Celebration at Marco Polo Plaza
Marco Polo Plaza will be celebrating St. Patrick's Festival with the rest of the Irish community! It's not only a feast of greens and four-leaf clovers but of good food too! From March 17 to 19, dig in and enjoy traditional Irish dishes and delights such as Irish Stew, Potato Nachos, Cheesy Reuben Loaf, Guinness Beef Stew Pot Pie, Beer Mac N' Cheese and many more. These on top of the international lunch and dinner buffet at Cafe Marco. Complete the experience in true Irish fashion with an ice-cold mug of Irish Beer, also available at Cafe Marco.
Gastronomic adventures await at Café Marco! For inquiries and reservations, you can call (032) 253-1111. For real time updates, like the Facebook page at facebook.com/marcopolocebu or follow on Twitter at @5StarInCebu. Visit the website at www.marcopolohotels.com.
For inquiries and reservations, call 253-1111 or email hospitality.ceb@marcopolohotels.com.
La Liga Henerales: Shaping History Awareness Back Again in Cebu
La Liga Henerales is a community of young talents passionately promotes historical awareness through periodic costumes carefully researched for its authenticity and accuracy and promoted as well in events and schools.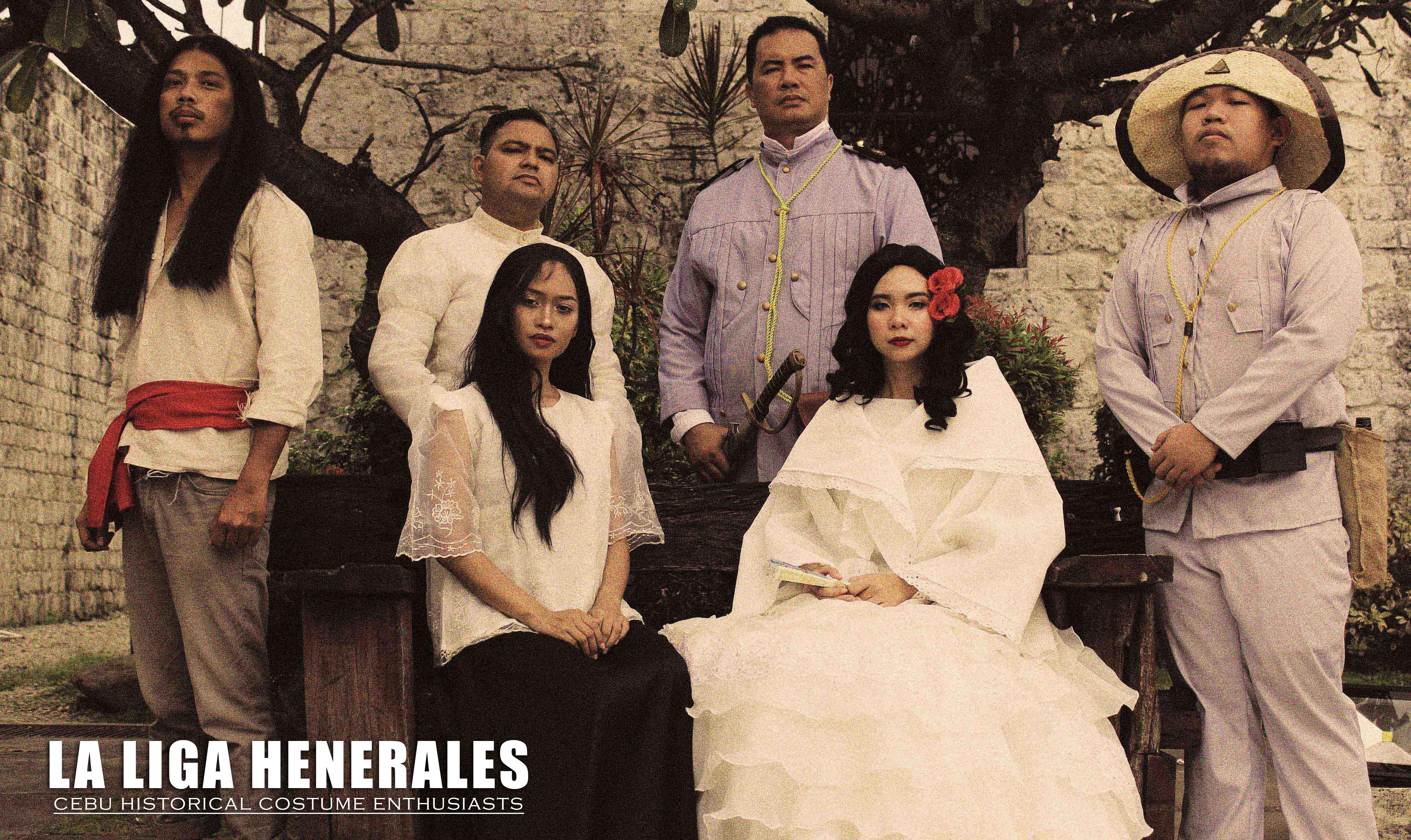 Only few individuals before were into pursuit in this historical awareness project until the age of communication where internet is convenient in the palm of our hands through our gadgets. New information travel fast and data is retrievable, yet also possess a disadvantage with the plethora of different social media platforms carried by various makers as well. In a daily basis, historical backgrounds are unearthed making its trend until now as new discoveries are released, but the idea of these information being shown and shared is as close as not valuing or commemorating to its sources leaving this information just a trend.
There is a certain community of Cebuanos that are taking a quest to rewrite and restructure what was in the past, filling the gaps in facts with further research of variable sources that are made debatable but sticks to it true cause, to unveil the truths of our heritage and our origins, as Cebuanos and as Filipinos as well.


La Liga Henerales is a Cebu-based, non-profit organization composed of a group of talented, committed and respectable individuals from different walks of life, schools and profession whose primary aim is to promote both, Cebuano and filipino culture and heritage that was depicted before in pre-colonial and colonial eras via re-enactment with costumes vested in proper research and investigation to achieve authenticity. They also push their cause on schools and other social gatherings promoting and spreading awareness about our local, and national heroes that we look up to. With these said, they also portray a closer look of the lifestyle of the past to where they perform stories, perform forgotten dances and rituals and portray their individual roles, vital in the fight of our country's future during those challenging times, and in honor to spread awareness of the lost practices we had in those times.
The Founder
Louis Kenneth Villaflor, an entrepreneur and an avid history enthusiast and costumer, founded the group on the purpose of re-educating the youth about real local and national history, he saw the opportunity to combine his favourite hobbies which is costuming and story role-playing and the process to instill the historical awareness and value among the youth and in schools, along with a group of fellow enthusiasts who shares his passion about research and history, they took it among themselves to be purposeful in the advocacy in spreading historical awareness in schools or events by wearing periodically correct costumes and sharing the stories and its value to the youth.
Behind the Garments
Meet Rodney "Pee-Wee" Senining, who has been in the fashion industry since the late 90's, strives  in concepts of avant-garde, innovation and cutting edge-fashion forward design. And also a teacher of Architecture, Fine Arts and Design of University of San Carlos, he had grown into research of books like the holy grail in the Library Resource Center and is always fascinated of the periodical times and how to preserve it; Hence, his interest had grown for the affinity of Periodical Costumes and Sustainable Fashion.
 Being part of the group La Liga Henerales, he was tasked to instantly be their mentor for the young talents and as the organization is still new and developing with limited funds, resourcefulness and research were done to come up with a good output of photo shoot and was quite proud of it and still promise on the next editions of pieces to be more historically accurate. Even as teacher for Fashion Design in SAFAD, his expertise comes hand in hand with the members as he helps them do research as well. His passion and interest somehow led him with enough knowledge to key the insights of the significant periods and historical backgrounds of it.
Historical Awareness in Cebu
The strength and progress of a country is anchored on how well they know and honor its history. The means of historical awareness in Cebu is almost non-existent among the Cebuanos, although we push forward in tourism and promote beauty through sceneries and other aspects of culture yet never commemorate deeply on historical icons such as our other local heroes, and ancient cultures as well that is almost been forgotten in an urban Cebu. Nevertheless, as long as communities' like La Liga Henerales are now evolving in a learning state by real discovery by multiple resources, this will always reflect of how we appreciate love, patriotism and honor to our country and would look forward to progress.
Christmas in Colonial Cebu: A Themed Exhibit by Teresin Mendezona and Eva Gullas for Stylescapes 2019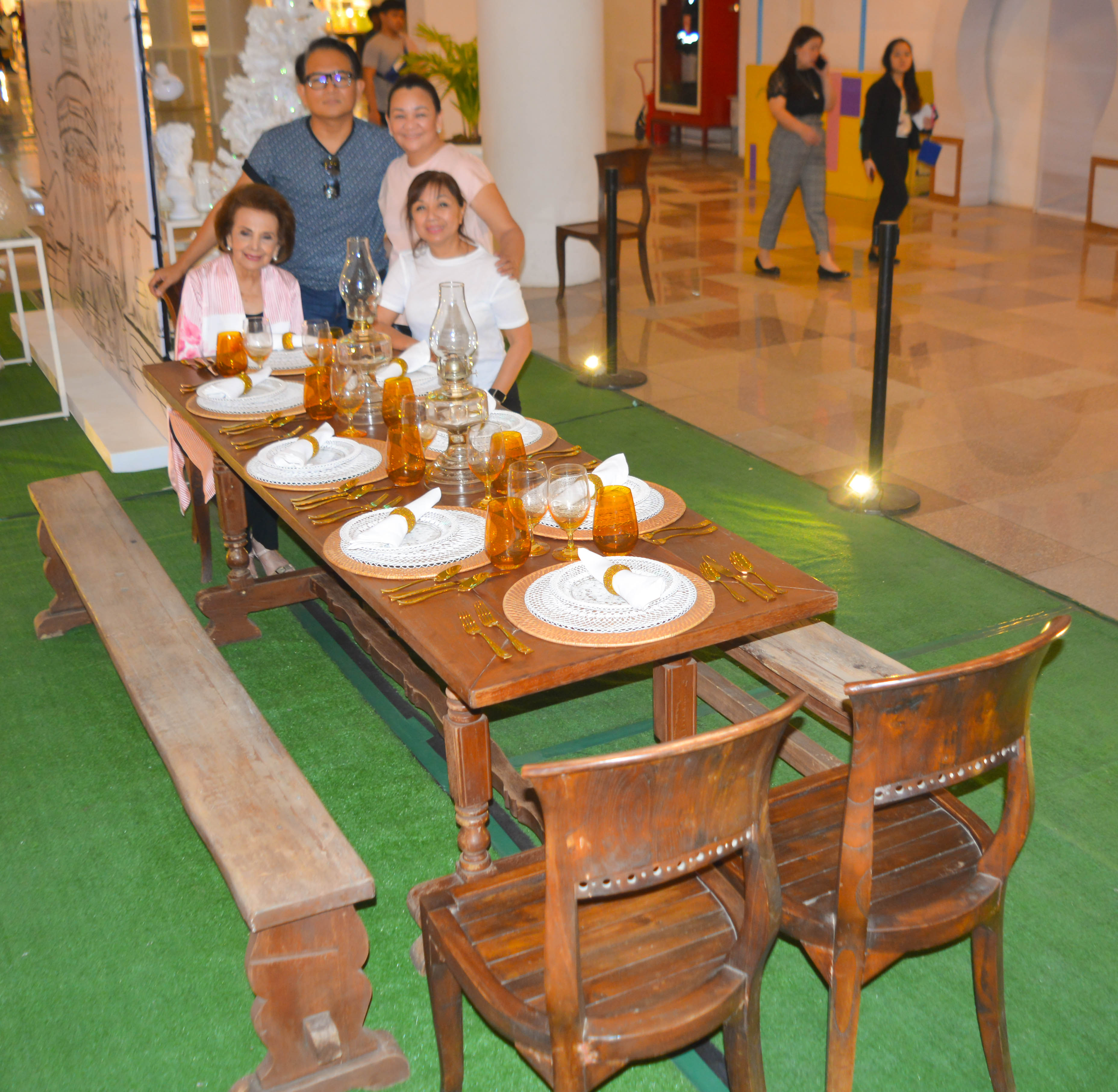 Ever wonder how the yuletide season is celebrated in colonial times? This year at Stylescapes 2019, Teresin Mendezona and Eva Gullas collaborated to showcase the elegance of Christmas during the colonial period, specifically most of the Spanish regime.
This pop-up radiated the ambience of Christmas in the colonial times through the various details used within the setting. Specific pieces like the gansilyo table cloth, oil lamp, and the sketches were from Ms. Mendezona and Gullas themselves.
Aside from that, various table and living room pieces were sourced from Rustans and Metro Ayala, and was curated by Doro Barandino.