Step Inside Martyn Lawrence-Bullard's Vibrant Hollywood Home
Designer Martyn Lawrence-Bullard lets the history and heritage of his Old Hollywood residence shine through in luxurious details and effortless charm.
"There should not be anything in your house that you can't use, drink from, sit on, or eat out of." -Martyn
The world famous designer Martyn Lawrence-Bullard derives inspiration from travel, is dedicated to the pursuit of the finer things, and has a passion for bringing beauty and serenity into the lives of the rich and the famous. It is only fitting, then, that he would have a Hollywood home with such a vibrant history.
With trademark glamour and a flair for the exotic, Martyn's clientele includes Kendall Jenner, Khloe Kardashian, Kourtney Kardashian, Tommy Hilfiger, to name a few. The designer has also worked with several premier hospitality properties such as the iconic Colony Palms Hotel in Palms Spring, the Chateau Gütsch in Lucerne, Switzerland, and is currently overseeing hotel designs in Santa Barbara, Istanbul and Miami Beach.
For his home, though, he chooses something a bit more old Hollywood. Originally built in 1924 for a German silent movie director, the house's first inhabitant was actually the illustrious Rudolph Valentino. Following Valentino's stay at this Whitley Heights oasis, Gloria Swanson made it her home twice—once in the early 1930s, and then again when she was filming
Sunset Boulevard
.
Subsequent to Swanson, William Faulkner, playwright extraordinaire and writer, lived in the house, utilizing it as a writing pavilion. It was on Martyn's balcony that Faulkner wrote the award-winning screenplay for the film
All About Eve
.
Martyn, an artist in his own right, as well as a former model and classically trained actor, understood the drama, romance and mystique that this jewel of a property held. He came to find "Villa Swanson" while working with world-renowned photographer Tim Street-Porter, who at the time was shooting his work at the Pepsi-Cola Ranch for Architectural Digest.
The home felt "enchanted," tucked neatly away in a cul-de-sac in Whitley Heights, and possessed an aura of old Hollywood romance that struck a chord with the designer. He purchased the home in 2003, but it became clear that the home would need a complete restoration.
He started by replacing the damaged wood floors with exquisite reclaimed antique wood from an old barn in Idaho. Antique French limestone and terracotta were chosen for the magnificent lush patios' floors, and in a surprising turn of events, an original 19th century tile was uncovered in the kitchen. The four tiered gardens, hidden nooks, and seamless indoor-outdoor space consistently served as an idyllic backdrop for wildly fantastic themed soirees, as well as intimate gatherings with celebrities such as Cher, Elton John, Ozzie Osbourne, Christian Louboutin, Tamara Mellon, and Christina Aguilera—to name a few!
For the interiors, Martyn felt strongly about allowing the architectural style of the house to act as his guide. Every inch of the space is covered in exotic luxurious objects, although the emphasis of the décor is on 18th century Spanish, Portugese and Italian furniture. The designer meticulously selected each and every item, purchasing pieces from auction houses all over the United States, as well as in Europe. However, the color red serves as a unifying element in the space, and was important to keeping an authentic Spanish-Mediterranean flavor, along with the array of colorful fabric from his personal line.
Tobacco-hued carved woods, sexy vibrant fabrics, and shimmering details of crystal and silver all work in harmony to deliver an enigmatic grounded sensuality that is the hallmark of Martyn's work. It's an unusual concept to some, but everyone ought to adopt his philosophy of living: "There should not be anything in your house that you can't use, drink from, sit on, or eat out of."
It's sound advice, and in the case of this residence, Martyn steps back to let the house's history and heritage shine through. There certainly is a fair amount of glamour here, but it's welcoming and restrained—as if it takes a quiet satisfaction in knowing its luxury can only be seen with an appreciative eye.


Make Mom Feel Special With These 5 Gift Ideas for Mother's Day
What are you giving to Mom?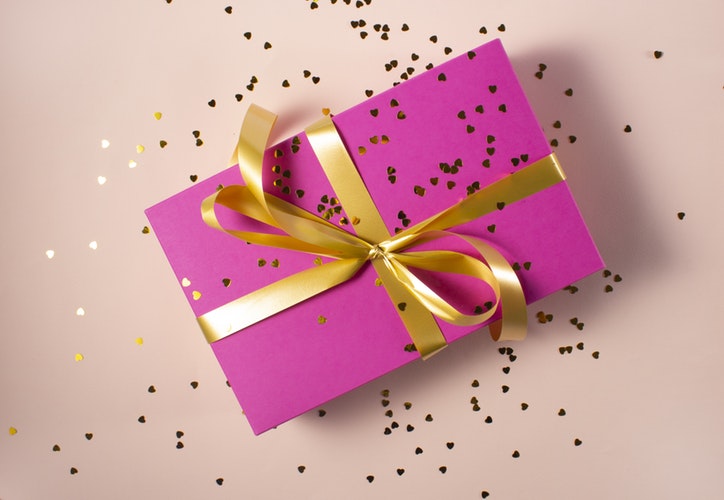 While we should always celebrate and appreciate our mothers (and mother figures), Mother's Day is an opportunity for us to go the extra mile. The day is fast-approaching; in fact, it's only a few days away.
If you haven't decided what to get her yet, we've got you covered. Aside from the material things, don't forget to treat her out to a nice meal, too!
Anne Klein Women's Watch and Bracelet Set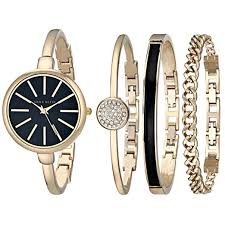 Nothing says elegant like a good watch. On her special day, it is only fitting that we give Mom timeless gifts like the Anne Klein Women's Watch and Bracelet Set to remind her how precious she is.
This Embroidered Dress from Lotus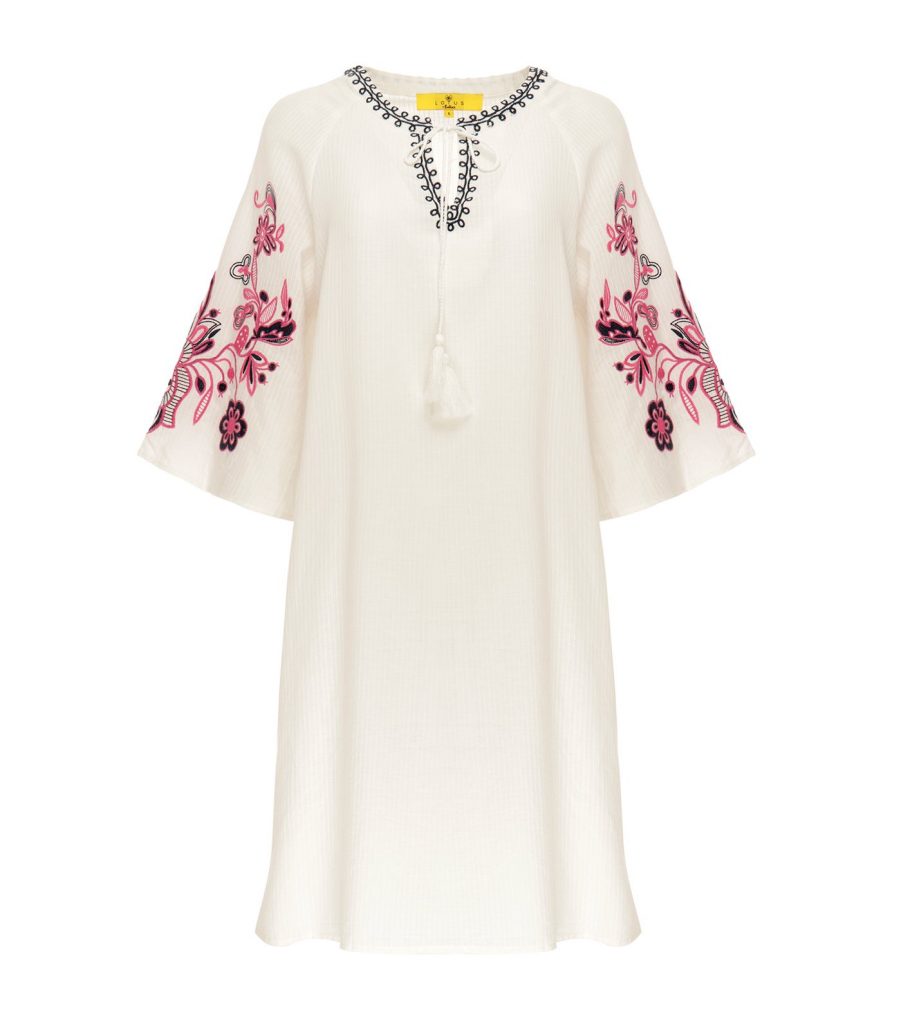 Growing up, Mom has always been our style coach and inspiration. Easy to style and accessorize, this Boho-chic Lotus Embroidered Dress is the perfect gift that captures both fashion and comfort for a fashionista mother who likes to look good and feel great at the same time.
PANDORA's Mother Day Collection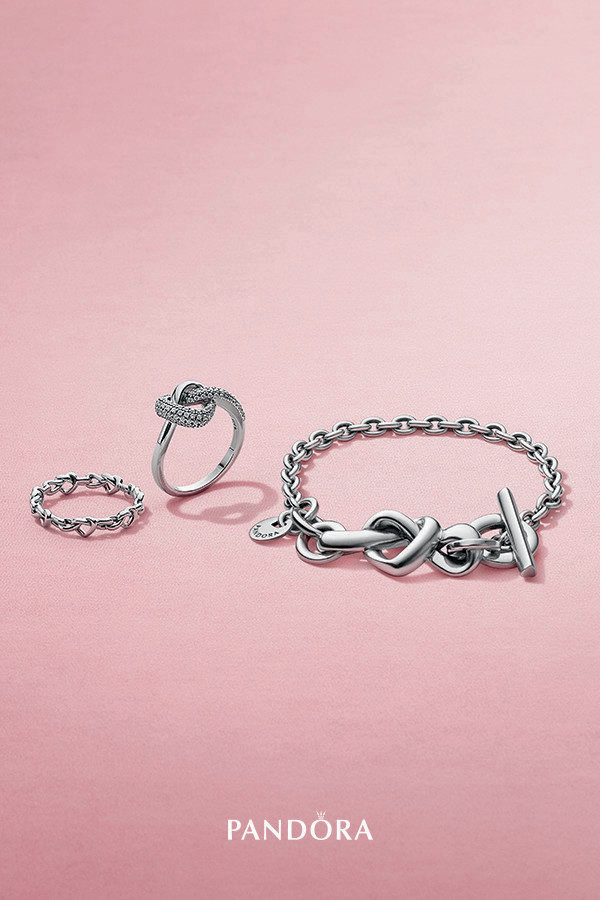 Celebrating emotional connections, the PANDORA Mother's Day 2019 collection contemplates motherly love in all its form. From biological bonds to modern-day sisterhoods and maternal figures, a new kinship grows – unconditional and true – on symbolic new jewellery designs inspired by the fabric of love.
A Pair of Champion Keds x Kate Spade Sneakers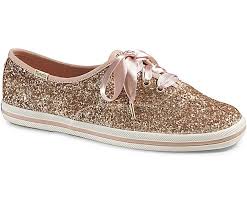 For the moms who love a lot of sparkle. You can get a FREE limited edition tote bag from Keds for every single-receipt purchase of regular priced merchandise with P3,995. This treat is available UNTIL MAY 12.
…Or, these Chic Original Tri-Tone Sperry Boat Shoes

Sperry's beloved Authentic Original boat shoe gets a chic update in the new Plush collection. This Authentic Original Plush Tritone shoe features the best of Sperry's iconic style: hand-sewn nubuck uppers, comfortable fit, and Wave-siping non-slip outsoles. Plus, this Authentic Original Plush is 40% lighter with cool colour ways to choose from.
What are you giving to Mom?
Landers Cebu Turns Two
How do you celebrate turning two? With a 50% OFF sale, of course.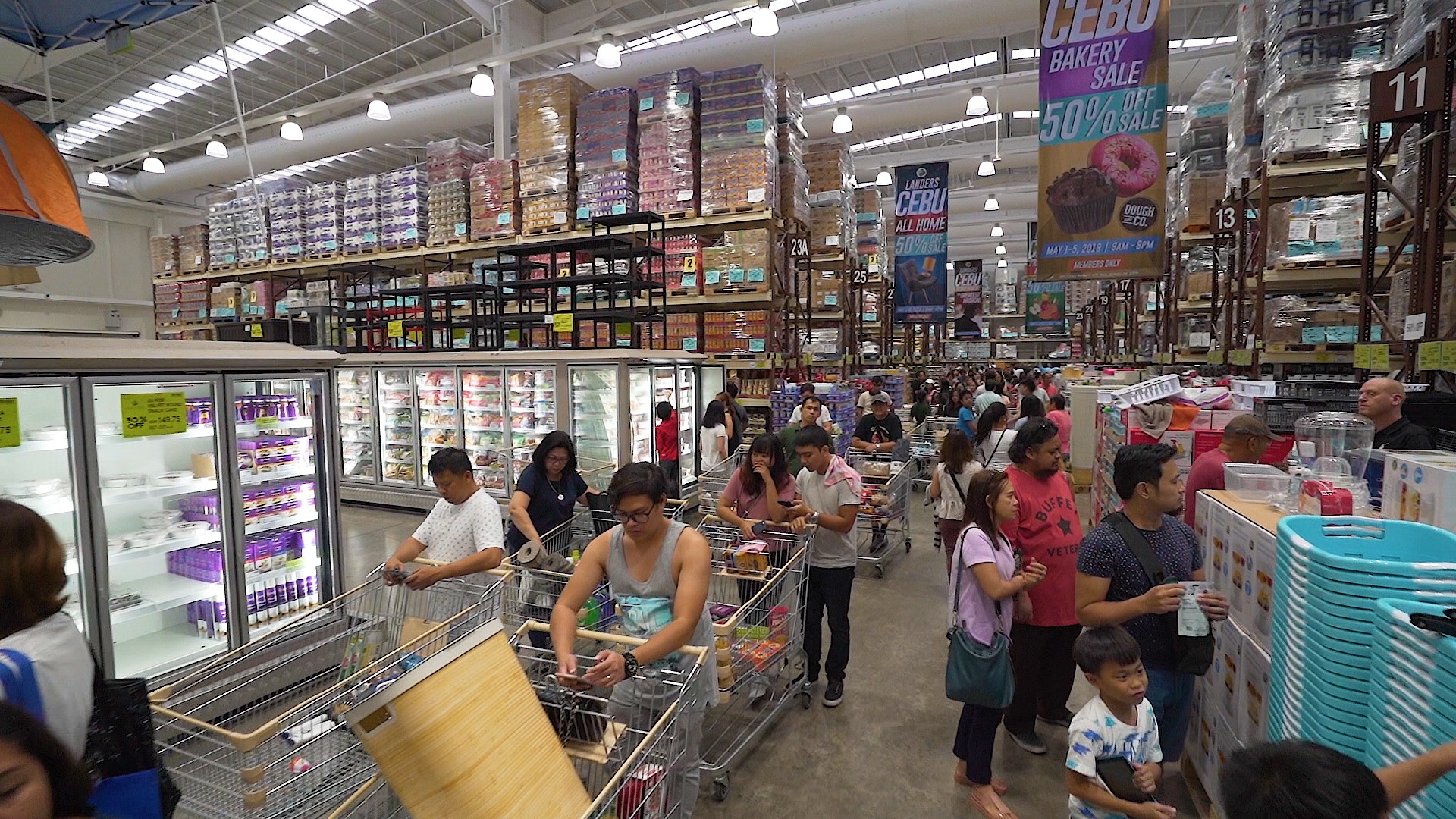 Landers Superstore Cebu celebrates its 2nd anniversary with a super shopping experience for its members full of spectacular deals and fun activities from May 1 to May 5, 2019.
Indulge in 50% off on all Home, Doppio, and Dough & Co. items until May 5 and 50% discount on all fruits and vegetables in its fresh section on May 4. On Sunday, May 5, bring the kids for a fun and fantastic family day with their storytelling activity and The Greatest Musical Show at 4 p.m.
Get 50% off on new memberships and renewal until May 15 exclusively at Landers Cebu. Aside from the convenient shopping experience and bargains on thousands of products Landers members get to experience true membership privileges that add value, give back and complement their everyday lifestyle from getting a free haircut, shampoo, and blowdry at Federal Barbers and the lowest-priced medicines in the market at Capital Care Pharmacy, and discounts of up to PHP 10 per liter when you gas up at the Landers Caltex gas station.
Join Landers Cebu's 2nd Anniversary Celebration to enjoy five days of great finds, huge savings, and spectacular fun. Visit Landers Superstore on Facebook and Instagram @LandersPH and their website landers.ph.
Inside Cebu: The Velavana
In the 22 years that Zee has been around, countless homes have made it to our glossy pages, and as we turned digital, on our screen—but there's nothing quite like the Velavana, a whimsical bahay kubo crafted from bamboo. 
In the 22 years that Zee has been around, countless homes have made it to our glossy pages, and as we turned digital, on our screen—but there's nothing quite like the Velavana, a whimsical bahay kubo crafted from bamboo.
Literally translating to "cube house", the bahay kubo often serves as an icon of Philippine culture, and is mostly found in rural areas. It's seen in many artworks that depict bayanihan, a Filipino value that refers to communal unity or a joint effort to achieve an objective, where a group of people are seen carrying the bahay kubo to transport it to a new location.
There aren't many of these houses left standing in the urban sprawl of Cebu City; concrete is the preferred material for building properties, and contemporary architecture takes the lead. Although, that's not to say that the bahay kubo is outdated in any way, as its architectural principles gave way to many houses and buildings that rose after the pre-colonial era, and even until now.
The Velavana proves that the bahay kubo is a beautiful remnant of the past. Its location makes it doubly precious—built atop a hill in Cebu's most exclusive gated community, the Velavana sprawls across a half hectare property surrounded by native foliage such as trees of banana, coconut, and bamboo—the last one doesn't come as a surprise, seeing as Velavana is a combination of the Sanskrit words vela and vana, which mean "bamboo" and "house", respectively.
Its owner, whose identity we shall keep under wraps for their requested privacy, built Velavana for them and their family to hang out. For them, it's the best venue to relax and unwind.
"The design was visioned in my brain, executed by two carpenters," they share. "[It] Did challenge my artistic skills to the test. The end result… [is] Pure joy in my unicorn—rare and highly-valued— hideaway."
When you step inside, its chic and airy interiors might throw you in for a loop. Nearly everything is made from organic materials—the furniture, the tables, the hanging lamps, the decor. In the foyer, bamboo vases filled with large glossy leaves of the philodendron and bright white orchids sit atop a glass table with intricately-woven wooden legs.
To the right is the open-air dining area, with the table and chairs woven from rattan. The same material is used to weave the charger plates and napkin holders, adding a native touch to the table settings.
Right in the center of the table lie a variety of Filipino elements. Green tundan (a variety of banana found all over the Philippines), along with white orchids, sungka boards and succulents are lined up to keep with the rustic theme. Hanging above the table are a swanky mishmash of white bougainvillea, ferns, leaves, more orchids, and succulents in terrariums.
On the left of the foyer is a living area, filled with the similarly-themed furniture. Clean white linen furbishing are offset by the woven elements, and greenery liven up the space. Sitting on the couch here gives you an unobstructed view of the city skyline, up until the sea surrounding the island. Everything about the Velavana screams serenity and relaxation, as if you're on a retreat in tropical paradise.