McDonald's 2015 Coca-Cola Glasses: Celebrate with the Classics
Two of the world's most loved companies once again go hand-in-hand to serve more smiles and everyday happiness to customers through the 2015 Coca-Cola Glass Collection.
Now on the program's 8th year, McDonald's launches the 2015 Coca-Cola Glasses, available in all McDonald's restaurants nationwide starting October 30. To collect the limited-edition glasses, customers simply have to add Php29 to any McDonald's meal.
"Through the years, McDonald's and Coca-Cola remain to be the classic go-to choice of Filipinos. We are proud and happy that customers grew up loving and sharing McDonald's burgers, French fries, and Coca-Cola with their family and friends," said McDonald's Philippines President and CEO Kenneth S. Yang.
McDonald's and Coca-Cola continue the tradition of spreading timeless happiness to customers with the Coca-Cola Signature Glass Collection, which inspired by the evolution of the iconic Coca-Cola contour bottle.
There are six designs to collect, each is embossed with the Coca-Cola logo and is date-stamped, representing the imagery and advertising of the following periods—1899, 1916, 1955, 1961, 1994, and 2015.
All glasses take the shape of the iconic contour bottle and are offered in the Coca-Cola bottle's original Georgia green color.
Collect all six designs only at McDonald's via Dine-In, Drive-Thru, or McDelivery via 86-2-86, the website, or the McDo PH app, all day, including breakfast hours. Share your collection at McDonald's official Facebook page.
Santonilyo: The Pagan Origins of Santo Nino
Santonilyo was said to be an old and a new god to the pantheon of ancient Visayas. In relation to this, it was also believed that this was also connected to the Santo Nino de Cebu.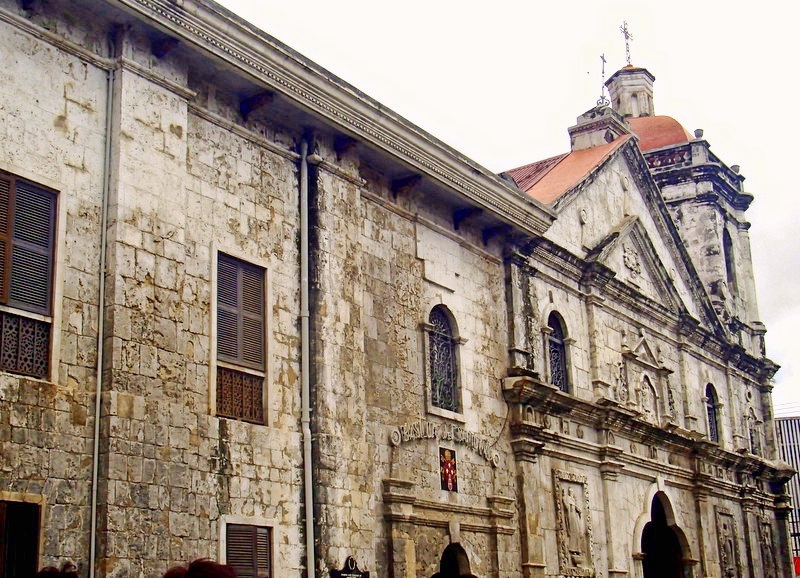 In Cebu, some, if not most, establishments or residences have always kept an altar or a pedestal with a carved wooden statue of a little king, clothed in rich fabric of red or green, wearing a golden necklace and bearing a scepter and a globus cruciger in his hands. This figure was brought by the Spaniards and is known as Santo Niño. This image is revered by Cebuanos,  holding festivities in honor of the miraculous child Jesus.
During the pre-Spanish colonial era, our ancestors had similar wooden idols named as guardians, protectors and pagan deities. This brought a similar legend about a piece of drift wood that turned out to be miraculous, and scared away creatures when placed on the farms. Let's take a look at the origins of the religious image that once was said to be a pagan god and converted to the catholic path to many of us believe in.
 The Lianito Idol
The Animist people of the Visayas region worshipped a time god known as Kaptan, equivalent to the creator god Bathala of the Tagalogs. He was the supreme deity in the Visayan pantheon, but relatively distant. To bridge the gap of the activities of heaven and the mortals, the ancient people replaced mediators such nature-based deities known as diwatas (fairies and elementals) and anitos (ancestral spirits) who supposed to give blessings and abundance on a family or a society.
Furthermore, these "Anito" spirits are usually old ancestors who have lived a virtuous life when they were alive. Each house in the ancient Visayas was supposed to carry a "tawu tawu"(idols) made out of wood, stone, gold or ivory whom the family pay honor in resemblance of offering food or flowers and "pag-anito"(worship) to ensure and continue daily blessings upon them. When the head of a family dies, everyone in the village help make the statue, they would carve out an androgynous (to further symbolize gender-equality), child-like image, and always smiling to what they would call the "Lianito", the collective embodiment of the ancestor spirit of a family and territory and they would dress the doll with gold and would place the image among the other idols.
The Baptism
The birth of Catholicism in Cebu was through the image of Santo Niño de Cebu, brought by the Spanish Occupation through Antonio Pigafetta, an Italian scribe of Ferdinand Magellan, given as a gift to Hara Humamay the royal consort of the chieftain of Cebu of 1521, Rajah Humabon, as token of good relations and allegiance to Spain. The queen was baptized to Catholicism and renounced her animist beliefs and dubbed a new Christian name, "Juana".
Queen Juana loved the image so much that according to the account of Pigafetta upon receiving, she bathed the statue with her tears of joy as she is hugging it. Eight hundred Cebuanos were baptized as well and were given an image of the Virgin Mary, a crucifix and a bust depiction of Jesus before Pontius Pilate. The Spaniards underestimated the animist faith that Magellan discovered that the king and queen still keep their Lianitos. The queen perhaps readily accepted the Santo Niño because it looked more regal and refined. Rest of the history follows of another chieftain's refusal of conquering the land and instilling tradition that was Datu Lapu-Lapu and had a violent conflict which caused Magellan's death.
Moving on its dark past of the conquest through religion, 44 years after Magellan came Miguel Lopez De Legazpi, arrived Cebu and found the native's hostility and fearing the retribution for Magellan's death. The villages were burned during the progressing conflict. Juan Camus, a Spanish mariner found the image of the Santo Nino in a pine box amidst the ruins of a burned-down hut. Presented the image to Legazpi and the Augustinian priests; the natives denied the gift was associated to Magellan and claimed it have been there for a long time. A church was built on the spot to where the image was found that was originally in bamboo and mangrove palms then was reconstructed later and claims to be the oldest parish in the Philippines.
The Youthful Deity of the Rain
Filipino Historian Nico Marquez Joaquin's workes in 1980 state that it was also within the time gap of those 44 years since Magellan that the natives discovered a new god in the pantheon of the Visayas. The new deity in the form of a child they call Santonilyo. Influenced in its Spanish title, they recognized the statue as a lianito describing both an old and a new god to the Visayans.
Santonilyo is the child deity of good graces who was worshiped as a rain god for four decades since the Spanish first arrived. Fray Gaspar de San Agustin wrote about it in 1565 book "Conquistas de las Islas Filipinas", that during drought, the ancient Cebuanos would bathe the image in the sea.
"Cun ulan ang pangayoon, ug imong pagadugayon. Dadad-on ca sa baybayon, ug sa dagat pasalomon. Ug dayon nila macuha ang guitinguha."
Which translates: "If they seek rain and you delay it, you'd be brought to the shore and bathed in the sea. They then obtain the rain they desire." The practice of immersing the sacred image is also mentioned in the Sto. Niño's Gozos (prayer hymn) published in an 1888 novena.
However, Santonilyo's popularity was already widespread among the Visayan islands reaching the Panay, Mindoro, Negros, Bohol, Siquijor, Samar and Leyte. The Santonilyo as mentioned by Felipe Landa Jocano, an anthropologist and author of "Filipino Value System", as one of the supporting Upper world deities along with Ribung Linti (god of thunder and lightning) who assisted Tungkung Langit (the creator god of Panay Islands) in the creation myth known as the "Sulod" Epics.
In its connection of the legend of Panay that Santonilyo was said to have reached the islands as a fisherman caught a piece of "agipo" (or a driftwood) but couldn't catch fish the whole day. Dismayed, he threw it back soon after, felt another tug to his net and realized it's the same driftwood and over and over again would dump it on the sea, known only to catch the same agipo again.
Tired and frustrated, the fisherman decided to keep the driftwood in his boat, and like a miracle, fish flocked towards his boat and returned to the village with a bountiful catch. The villagers soon discovered that the piece of wood had other magical powers used as a scarecrow to keep the birds and animals away in drying the grains and in times of drought, only had to immerse the driftwood in the sea to produce rains.
This agipo became an idol in their pantheon, and like the venerated Holy Child, Santonilyo is also prayed for graces. The Lianito idol then on was called Lisantonilyo. As Santo Nino has been honored and prayed in Cebu, we are able to peak in the origins of our faith based on discovery and documents not diminishing the fact on what we truly believe in which is God represented as a sweet, youthful child that would save the whole world from sin.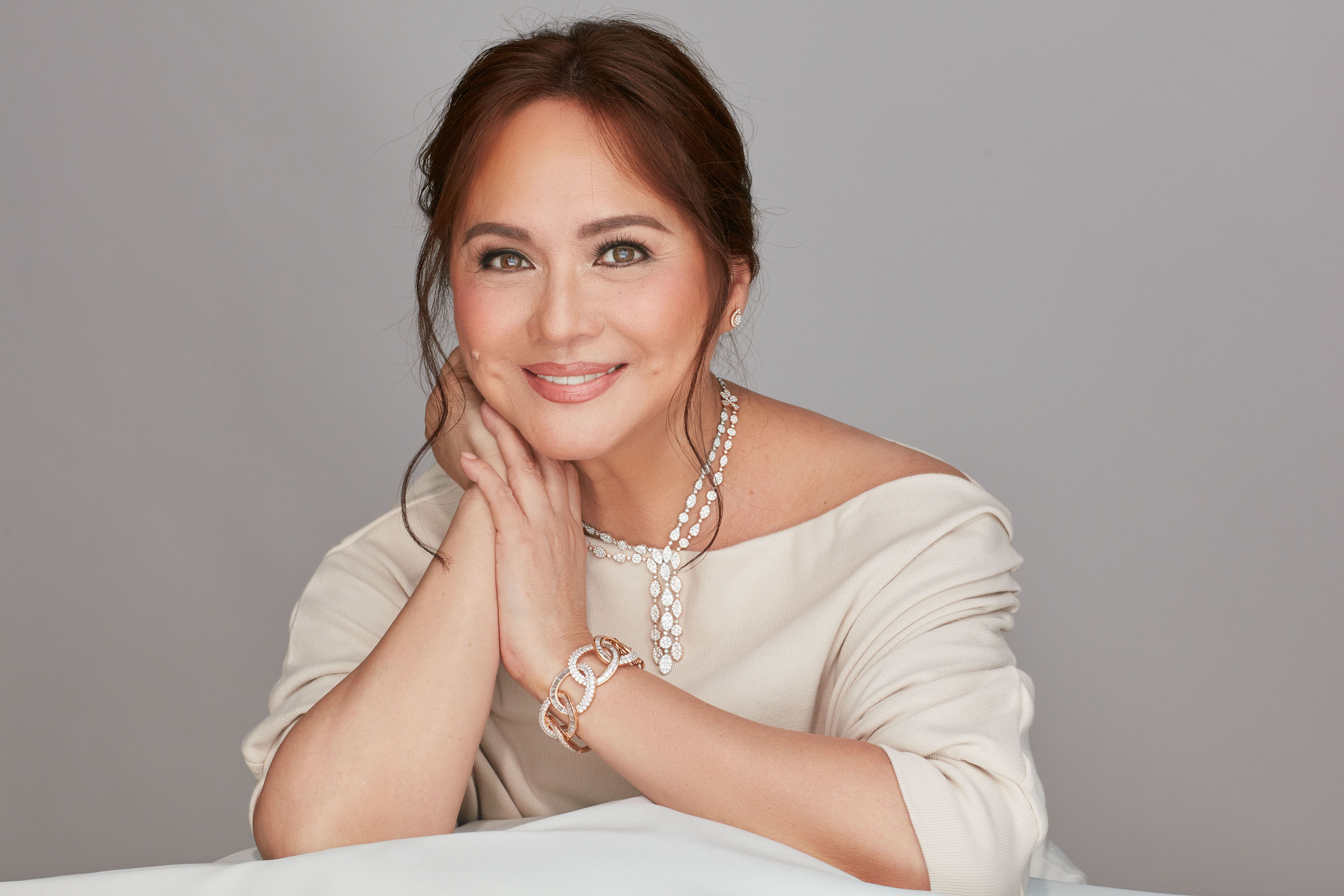 DiaGold, synonymous to elegant and timeless jewelry, marks a decade of brilliance. Through the years, this premier jewelry brand for engagement and wedding rings, and exquisite pieces made of diamonds and different gemstones such as rubies, emeralds and sapphires after gemstones, has been celebrating different women of strength, power and integrity. Their newest ambassadress, Charo Santos-Concio exemplifies these values.

In Cebu last month to commemorate their 10th Anniversary, she shared her love for jewelry and trust in the brand which led to their partnership.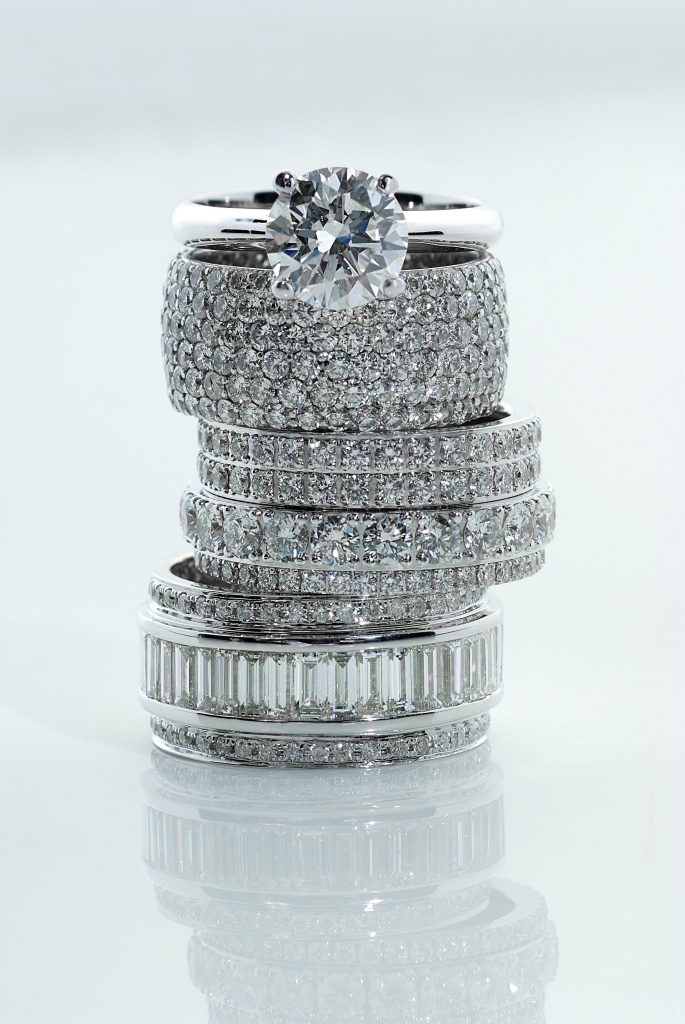 "When I was a young girl, I grew up with a mom who had an admiration for the finer things, who loves good pieces of jewelry. I had that influence from my mother. So when they asked me if I could be the endorser for DiaGold, I said yes right away. They showed me the pieces and they were beautiful. I was amazed by the collection," she said.

DiaGold was established in January 2008. It has eight stores nationwide with branches in Cebu, Manila, Cagayan de Oro, Iloilo, Bacolod and Davao and is soon to open in Metro Manila in 2019.

In Cebu, DiaGold is located in Ayala Center Cebu, SM City Cebu and SM Seaside City. For more information, visit www.facebook.com/diagoldjewelry/ and follow @diagoldjewelry on Instagram.

The Low-Impact Lifestyle We Want for 2019
For some of us, there is no other way like ending the year with a "bang", experiencing parties here and there and all the drop of drinks and food till we enter a food-coma. Despite the grandeur of how we end 2018, we can take a look at how we can spend the low- impact lifestyle for the New Year.
For some of us, there is no other way like ending the year with a "bang", experiencing parties here and there and all the drinks and food till we enter a food-coma. Despite the grandeur of how we end 2018, we can take a look at how we can spend the low-impact lifestyle for the New Year.
Low-impact living has been around for a long time now; it is all about finding ways to reduce waste in everyday life and encouraging other people and businesses to do the same. The best part of a low-impact lifestyle is finding simplicity along the way, no longer will be burdened by useless items and constant clutter. Your belongings are re-purposed, carefully chosen by you, to produce the most use. This also goes with how we invest in products that are reusable or has as less plastic as possible.
What can we try out this New Year with Low Impact Living?
Sometimes we get used to purchase products that involve plastic that are mostly one-time use. A good example of this is bottled water. In the Philippines, we have two types of bottled drinking water—the regular bottled water you can buy from the grocery and convenience stores, and the 5 gallon refillable ones. If you're often active on social media, we can see videos or photos that depict the various negative impacts of single-use PET bottles to the environment. To minimize this, you can actually store reuse the water bottle instead of just throwing it away. By choosing to stop buying "mineral water", not only do we minimize trash, we also save a bit of money.

One thing we can also watch out for is the use of tissues; sometimes, when we eat out or visit a café, we are handed out free napkins or tissues. So instead of buying wet wipes, we can actually store and keep the unused napkins in a resealable bag and use them in case there is no hand towel for drying off when washing.
For those who are into skin care, cotton swabs or pads are the most vital things we get to use for products. Yes, cotton is 100% biodegradable, but most products—especially the commercial ones sold in the market today—uses a blend of synthetic fibers and bleached with chlorine. Pretty scary. We can change a skin care routine by opting to purchase multi-purpose products and trying out some items with zero-waste alternatives.

"What can I do more to support this advocacy?"
As mentioned, most people have been transitioning to the lesser yet practical way of living in the purpose of lessening the environmental impact/carbon foot print. When we were children, we were introduced to the 3 Rs of waste management—which are Reduce, Reuse and Recycle. With low-impact living, we are introduced to additional R's: Refuse, Re-purpose and Repair.
Making small changes like buying local products, commuting once in awhile, shopping at second-hand stores or transforming old things to something purposeful are just a few examples. It's not just beneficial for the environment, but also for our community and society as a whole. Making a few changes could result in a happier and healthier New Year!