One Sweet Day: A day of wedding and debut exclusives at the Marco Polo Plaza
What if we told you that Marco Polo Plaza can make your wedding and debut dreams come true?
To all soon-to-be-wed couples and soon-to-be-debutantes, come up to Nivel Hills on November 28, 2015 and be part of One Sweet Day: A Day of Wedding & Debut Exclusives. This will be held at the newly renovated Cebu Grand Ballroom where our Banquet Sales Team will be at your service from 9AM to 6PM.
Why are we calling it One Sweet Day?
If you book your 2016 wedding or debut with us on this special day, you will get all the benefits of our well-crafted celebration packages, plus the added One Sweet Day advantage. This includes a 20% discount on the celebration package price. You will also get to choose two more premium benefits from the following: waived corkage for wines and lechon, additional complimentary night's stay before or after the wedding or debut, a gift certificate for Chocolate Indulgence Spa treatment for two, in-room Champagne Breakfast during your hotel stay, or a gift certificate for an overnight stay with breakfast for two at Marco Polo Davao!
This irresistible offer is only valid on November 28 with the following terms and conditions: a reservation fee of Php 30,000 should be paid on that day, this is valid only for new bookings, the wedding or debut must be in 2016 and the benefits can only be availed on date of event upon confirmation and full payment on or before March 2016.
Sweet things can happen in one sweet day. Allow our team of professional event specialists to help you make your dream celebration come true.
MARCO POLO PLAZA CEBU
Nivel Hills, Cebu Veterans Drive
6332. 253 1111 loc. 8109 | email | website
Facebook | Twitter | Instagram
LONDON IN FULL BLOOM: An Exclusive Look at the recent Chelsea Flower Show
The Chelsea Flower Show in London, one of the most prestigious horticultural events in the world, returned in full glory in May 2023, captivating visitors with its stunning displays and landscape designs. Held annually on the grounds of the Royal Hospital Chelsea in London, this year's show proved to be a true feast for the senses, showcasing an array of breathtaking gardens, vibrant floral arrangements, and innovative landscaping. The 3-day event showcased 36 outdoor gardens, including four balcony gardens for small spaces. Inside the giant pavilion, blooms compete with each other, exotic flowers, roses, and many more.
The 2023 Chelsea Flower Show embraced a Nature's Harmony theme, with a strong focus on sustainability and mental health. The show's organizers emphasized the importance of sustainable gardening practices and biodiversity conservation, inspiring attendees to create beautiful outdoor spaces while preserving and protecting the environment.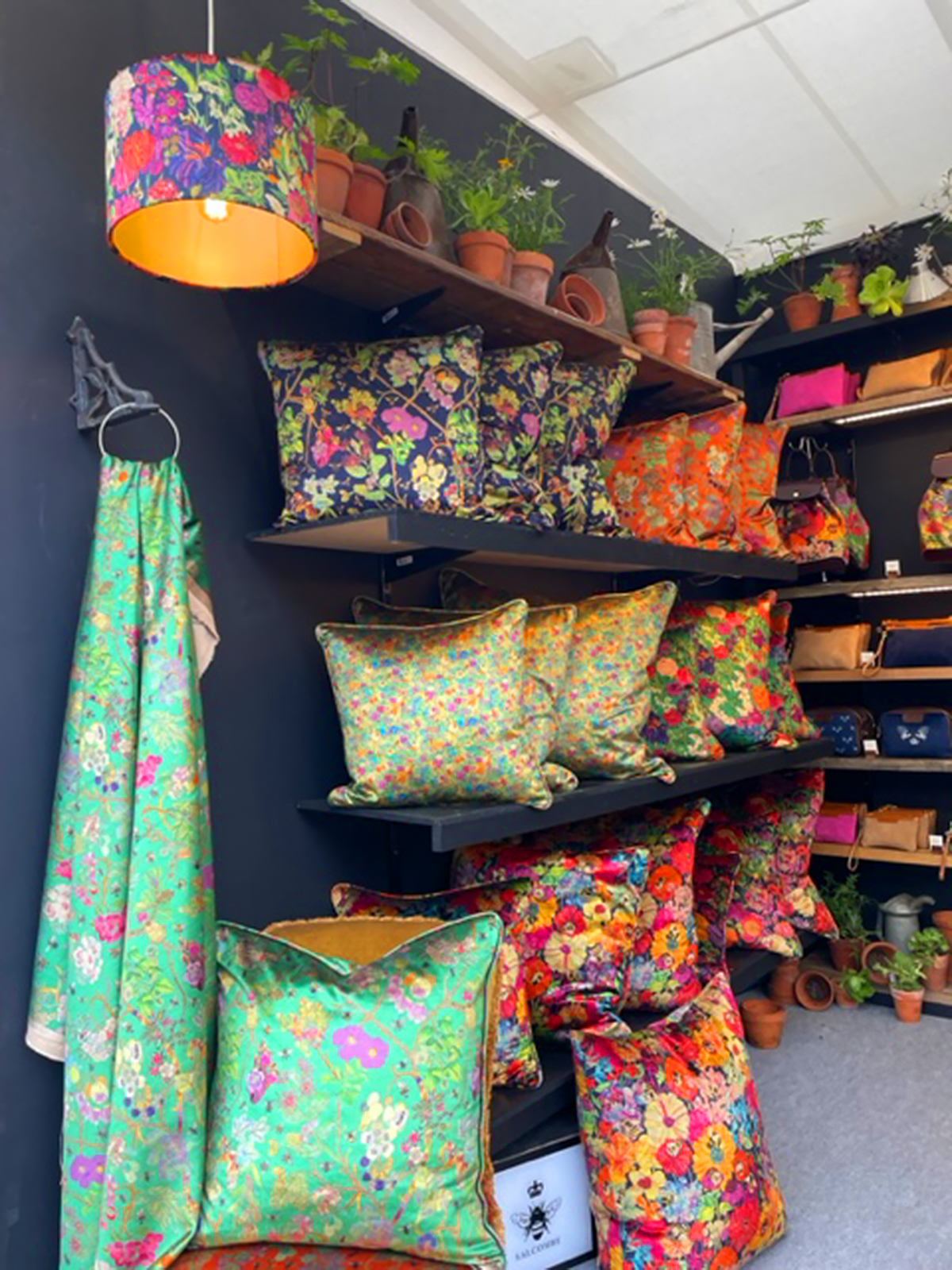 What's Cebu got to do with the Chelsea Flower Show in London? One person. James Doran Webb (https://www.jamesdoranwebb.co.uk), an Englishman working with driftwood, has been displaying his artworks for several years. James collects cast-off driftwood and shapes them into beautiful animal shapes that find places in some of the most iconic gardens. Leaping horses, owls, reindeer, and the occasional dragon, James Webb's creations are avidly collected by landscapers to add accent to gardens in all sizes, using cast-off wood, fitting perfectly with the sustainable element—something Mr. Webb has done quite well for the last decade.
***
The Philippine International Flower Festival will be held at the PICC in Manila from January 14 to 18, 2024. Watch out for more info from our website!