Here's Why All Eyes Are On Designer Victoria Yabut
Choosing Cebuano manufacturers to handcraft her intricate pieces using metals, resin and rattan, designer Victoria Yabut introduces two bag lines that feature a fun character matched with sophistication.
Victoria Yabut smiles graciously as the team gushed over the collection of bags and minaudieres that were unwrapped for the photo shoot (and by team, I really mean just me). "I've always loved bags and fashion," admits Victoria. "Growing up, I used to watch my mom get ready for work and events, and it was just something I grew up around. Rows of bags and belts and shoes and glasses in every shade."
The Manila-based designer had flown to Cebu in preparation for her brand's first launch in the City, which may come as a bit of a surprise considering her pieces are manufactured here. "If I wanted high-end and great craftsmanship, I knew I had to come to Cebu. Cebuanos are known for this," Victoria explains. "I wasn't wrong, because you will see their fine work in every piece that I have."
A strict standard for quality is enforced in the production of each of Victoria's pieces. Every finished bag is inspected, and made from only the finest available materials. Her current collections took ten months to complete, which included finding inspiration in different places. "Ideas just come to me. I am inspired by other people's work, may it be furniture or fabric, weaves, art galleries," she shares. "I start by drawing and, as of late, I have started painting my work on canvas. That way, you have a feel for the colors you want to use when I make it into a bag. I like touches of gold. Gold makes things more dramatic and expensive."
An element of glamour definitely prevails in Victoria's VSY Collection, a sophisticated line that features an array of handcrafted clutches. Playing on color and texture, each piece is a fashion statement of its own—some of my personal favorites include a minaudiere featuring colorful patterns in resin and a black and gold zebra print. The designer's most memorable piece, though, is her very first. "It would have to be the T'nalak clutch," she says, referring to the local fabric from Davao. "It's a strong, powerful design. I was completely happy with how it turned out, and it just gave me the desire to keep coming up with more designs."
But more than being satisfied with its aesthetic, Victoria has a deeper reason for being attached to this specific piece. "It's a tribute to the women weavers of the T'boli tribe. I guess it would be a good representation of single mothers—that life and their children have made them strong. That there is beauty in adversity."
Being a single mother herself, this is a statement that is close to Victoria's heart. "In the back of my mind, it's always my son that I think about. It's leading by example that teaches them the most," she says of the way motherhood inspires her. "He wants to be an architect. Someday, maybe he can join me in designing as well. I would love him to do something to complement his being an architect."
Working with T'nalak also shows off Victoria's other passion—working with local materials. "Being Filipino, you are also part of that story," she explains. "Indigenous materials are my favorite, mostly because you're bringing attention back to the Philippines."
The effort to use local materials also comes to play in Victoria's latest brand Vicsy. The line features a range of woven rattan bags shaped like fruits—the mango one, for example, is painted yellow and is a sunny accessory perfect for our tropical island. "I really wanted to focus on indigenous materials, but in a fun way, with bright colors to draw attention to what we usually bypass. Oftentimes, people take for granted the things they see everyday. I wanted to bring attention back to it in a fun and whimsical way."
Creating, it seems, is an innate part of Victoria's personality. Besides designing bags, she also paints and cooks. In fact, she is a chef by trade, graduating from the California Culinary Academy and Enderun, and had previously launched a baked goods line. Although that might not be completely related to bag design, she feels the principles that she picked up does help her in the process. "In the kitchen, I'm very quick. In my head, I know exactly what to combine. Sometimes I think it's very innate," she muses. "Once you master the basics, you have the confidence to deviate by removing and adding, and just coming out with a completely different dish. So in terms of hard work, I'm prepared. In terms of design, an artist will never run out."
Considering all she does, we had to ask: what is a normal day like for her? "I wake up and have coffee, and check on my two English bulldogs, Marcus and Monty. By that time, my son Diego is already awake so I check on him. I make sure that everything is in order for the day, the menus are planned and my house is OCD-level clean. I then go to mass, and work begins," Victoria narrates, before giving another smile. "I can't call it work, though, because I love what I do. I can get lost in art."
New Year's Eve Dressing for 2020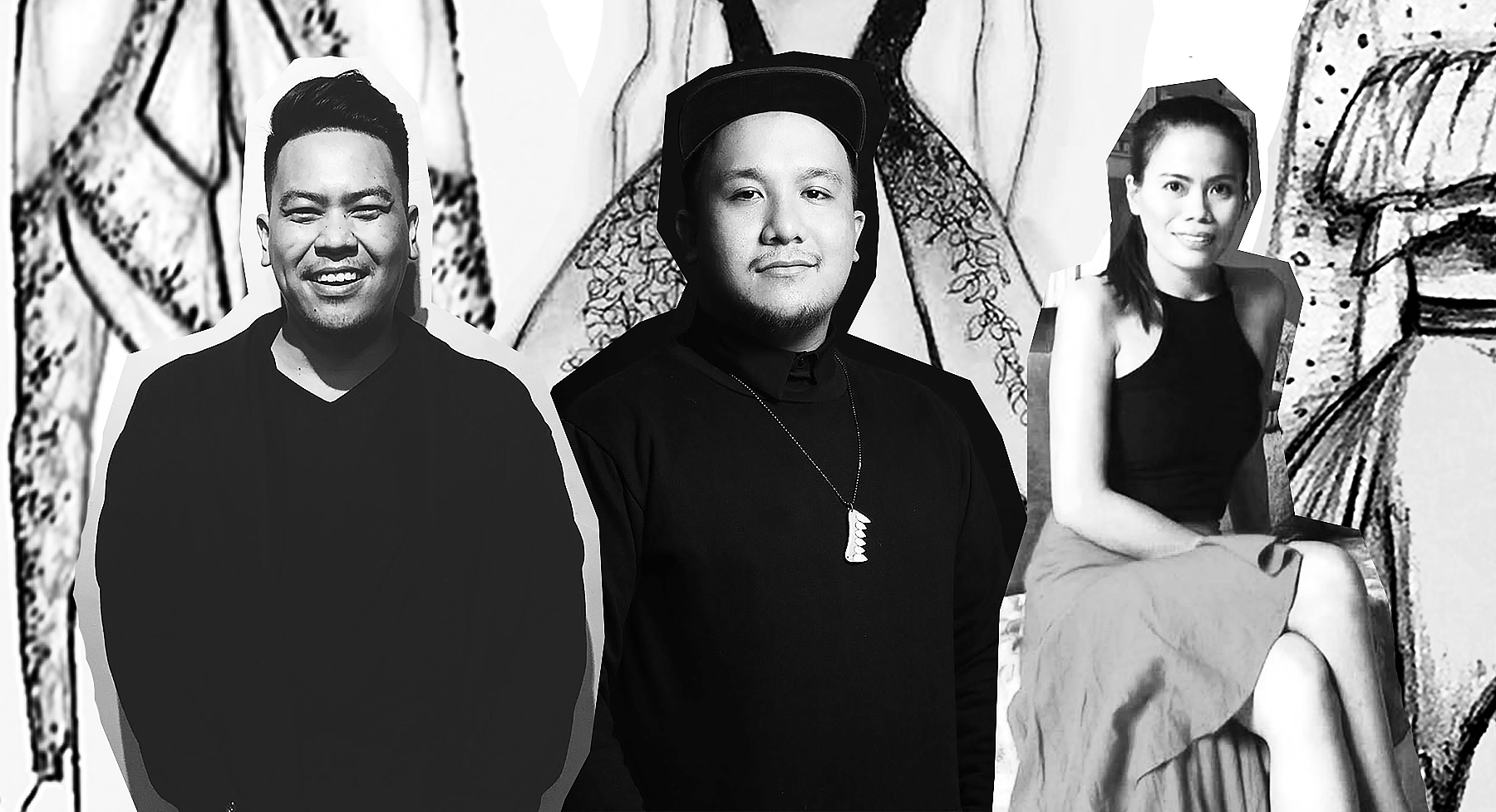 What's an ideal New Year's Eve soirée outfit? Three of Cebu's young fashion designers share their suggestions for the ladies on how to ring in the year 2020 in style…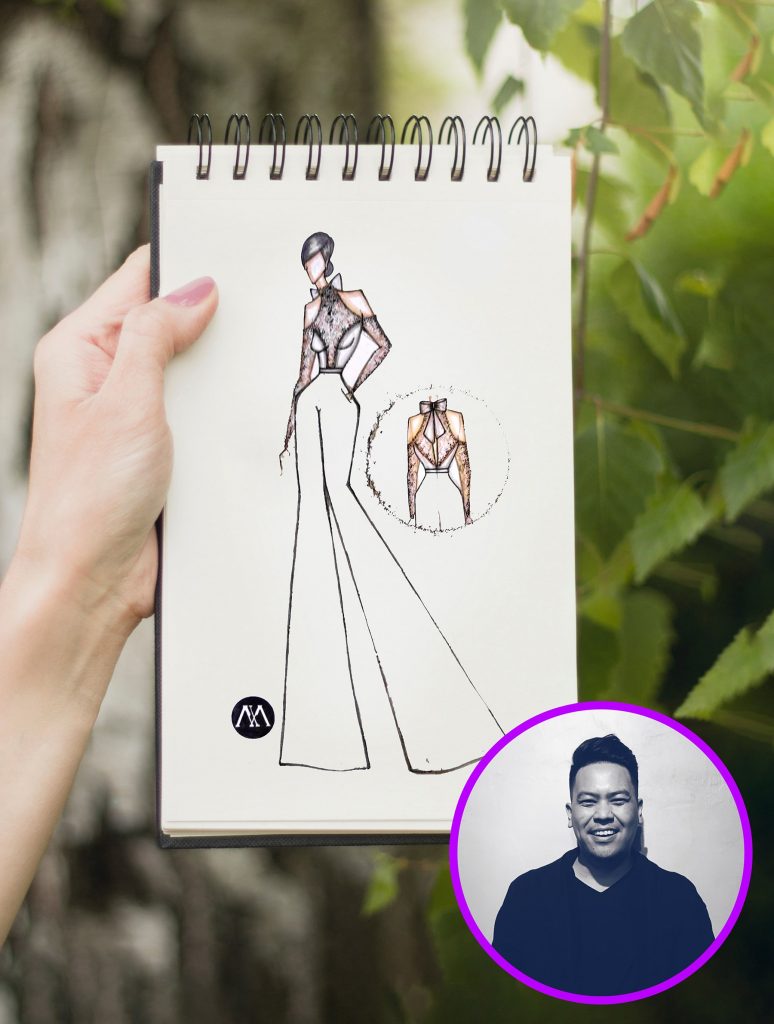 "Holiday dressing is all about sheer skin and comfort. A silver gray palazzo jumpsuit with sheer lace cut-outs is in order." -Mikhail Achas, Fashion Designer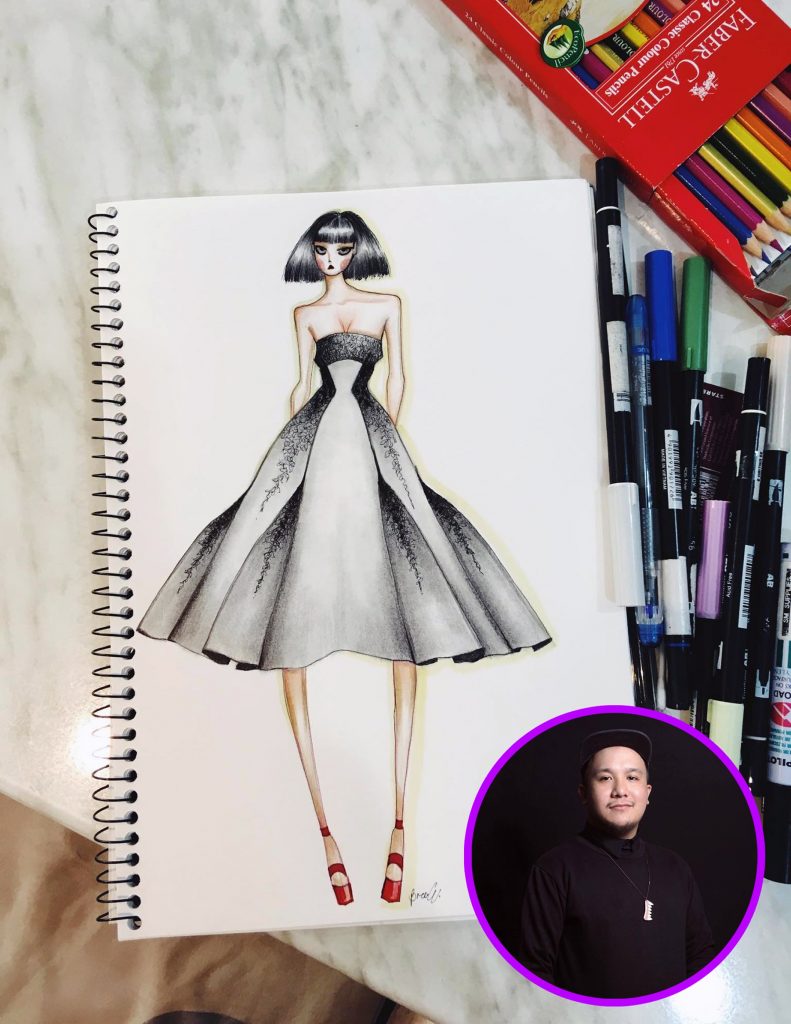 "Holiday dressing is all about clean lines and sophistication. A tailored blacked tea dress with godet insertions will totally give out a modern vibe with a toast to the 50s." -Bree Esplanada, Fashion Designer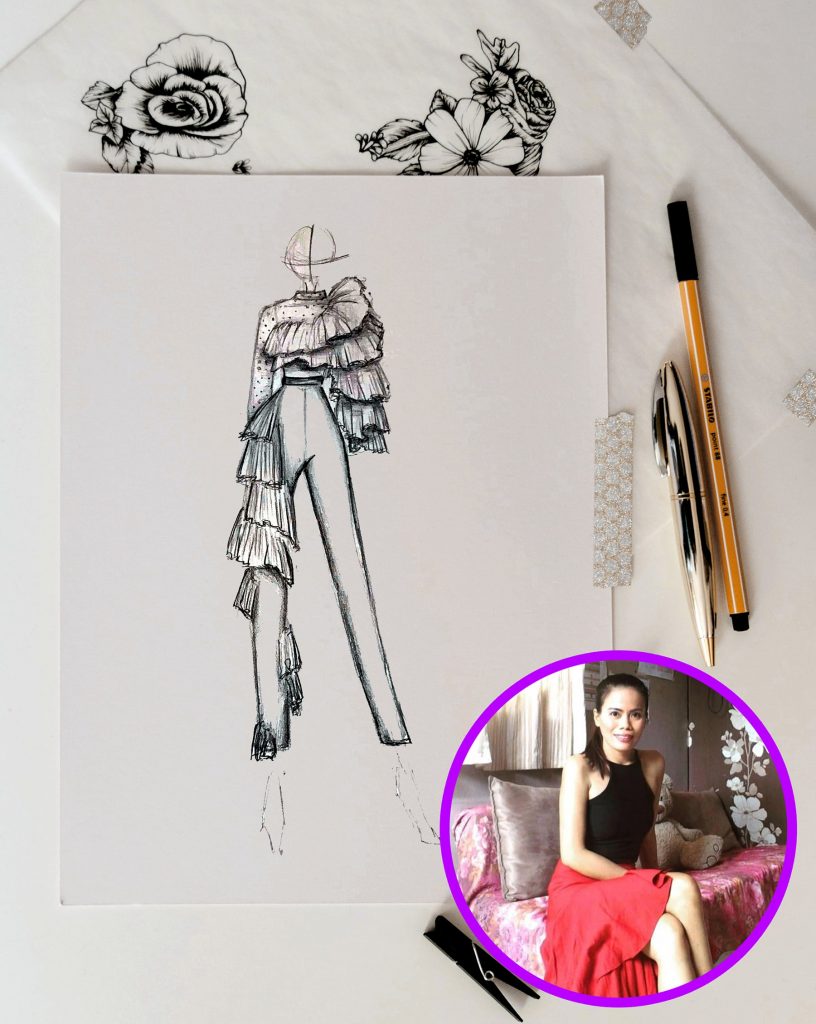 "I chose this design because it is so comfy and light. The raffles make it look elegant and versatile for different events, like awarding ceremonies or a New Year's Eve party." -Eve Navales, Fashion Designer
***
Something to watch out for this year from these young designers will be their collection exclusively designed for the cast of Eve Ensler's The Vagina Monologues for V-Day Cebu 2020, which will be staged in March. For more information, visit the Facebook page V-Day Cebu.
Rajo Laurel, Amina Aranaz-Alunan, and Bianca King Share Tips on How to Take Better Care of Your Clothes
To help keep your clothes in the best shape, check out these tips from Electrolux FashionCare Ambassador Rajo Laurel, along with the FashionCare Council members Amina Aranaz-Alunan and Bianca King.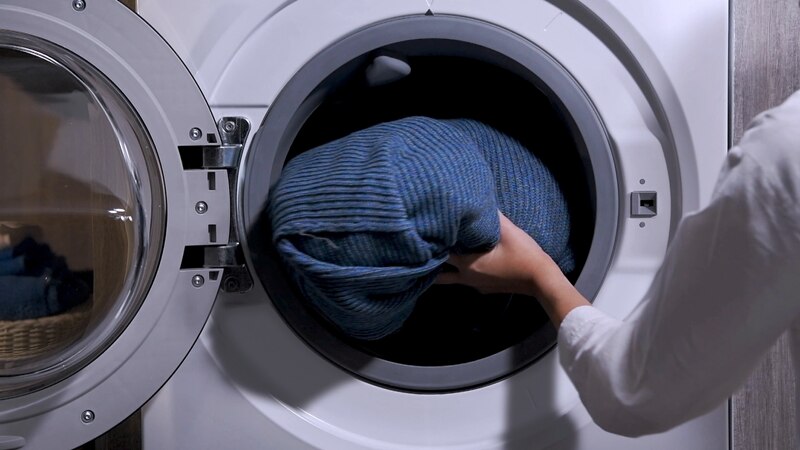 Wear it well without wearing it out! That is the fashion philosophy shared by Electrolux, a
leading global appliance company from Sweden, when it comes to clothes. You don't
need a lot of clothes to look stylish – just give them some TLC, especially when doing
your laundry.
To help keep your clothes in the best shape, check out these tips from Electrolux
FashionCare Ambassador Rajo Laurel, along with the FashionCare Council members
Amina Aranaz-Alunan and Bianca King. From washing to storing, these practical hacks
will help keep your clothes looking new for longer.
Check the Label
Acclaimed fashion designer Rajo Laurel shared that his number one rule when it comes
to caring for clothes is to check the care label, which teaches you everything from the
temperature, the kind of cycle and even instructions on drying, bleaching and ironing.
And if those laundry symbols look like hieroglyphics to you? Executive director and
teacher of SoFA Design Institute, and Creative Director of fashion accessories and bag
label ARANÁZ Amina Aranaz-Alunan's practical tip: print out a guide that explains the
symbols for laundry instructions.
Caring for White Shirts and Tops
A staple in anyone's wardrobe, the classic white tee is a great piece to build your
wardrobe around. It's easy to dress up and down, going from casual to business-chic.
To keep your white shirt looking new, before washing, unbutton your shirt including its
cuffs and collar. Check the label recommendations for care guidelines. Use a laundry
detergent that contains bleach to really make your whites, white.
And if your white shirt or polo gets wrinkled easily, check if your washing machine has a
Steam or Vapour Care setting – this relaxes the fibres and removes odours to bring back
that soft, fresh feel to your white top.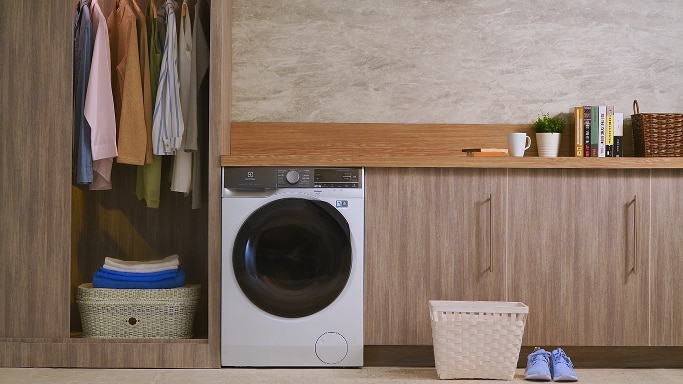 Caring for Colours
Having coloured pieces is a great way to make a look pop but they are also prone to
fading faster than dark or white clothing. To help make sure your coloured garments
don't lose their vibrance, sort your garments by colour before doing the laundry. Bright
clothes such as purples, reds and oranges can be washed together, so can bright blues
and greens. If a colour stands out on its own, consider washing it alone. Then check the
garment for stains and apply a small amount of liquid detergent to the stain and shake
gently in water. Turn your garments inside out to minimize rubbing of fibres. Choose a
low temperature and avoid hot settings that can cause fading. You can also use a gentle
wash cycle.
Caring for Jeans
Denim is durable but to make them last longer, especially the coloured and printed
denims or anything with a deep indigo wash, you need to give them extra special care.
The key to a long life is to wash at a low temperature and avoid over washing. First off,
be sure to wear your jeans for as long as possible before they are first washed to give
them a comfortable shape and a natural fade. Separate your jeans from white or other
brightly coloured clothes because they might bleed colour. Turn them inside out before
washing as well.
Dealing with Stains
The FashionCare Council members all share that it's best to deal with stains
immediately. Soak or try to wash them off right away. For food and wine stains, Laurel
shares that he uses salt and soda water on the stains before washing as these help to
lift the stains.
Here are some other helpful tips to remove common stains: For ink stains, blot the
stained area with alcohol using a clean cloth and rinse thoroughly. For coffee stains,
first try using cold water through the back of the stain for 10-15 minutes. If the stain is
not fully removed, use liquid laundry detergent and a little cold water, or try using dish
washing liquid. Gently rub the liquid detergent or dish washing liquid with your thumb to
loosen the stain for about five minutes.
Proper Storage
The FashionCare Council members also shared that storage can play a role in keeping
clothes looking their best. Model and actress, Bianca King advised people to keep their
closets neat so you have a full account of everything you own and to know which items
should be hung or folded (if it's a knit or weave). And speaking of hanging, Laurel and
Aranz-Alunan both mentioned the importance of using proper hangers – Laurel
mentioned avoiding those without foam defense as they could ruin the shape of clothes.
Another advantage of keeping a closet organized is it could help you plan your wardrobe
– you can rotate your pieces, as shared by Laurel, to help prolong their life.
This Watch Collection by Seiko Prospex is Perfect for the Adventurous
With several outdoor activities for adventure-seekers, Cebu is never without any options. Take Seiko Prospex's watches on your next adventure!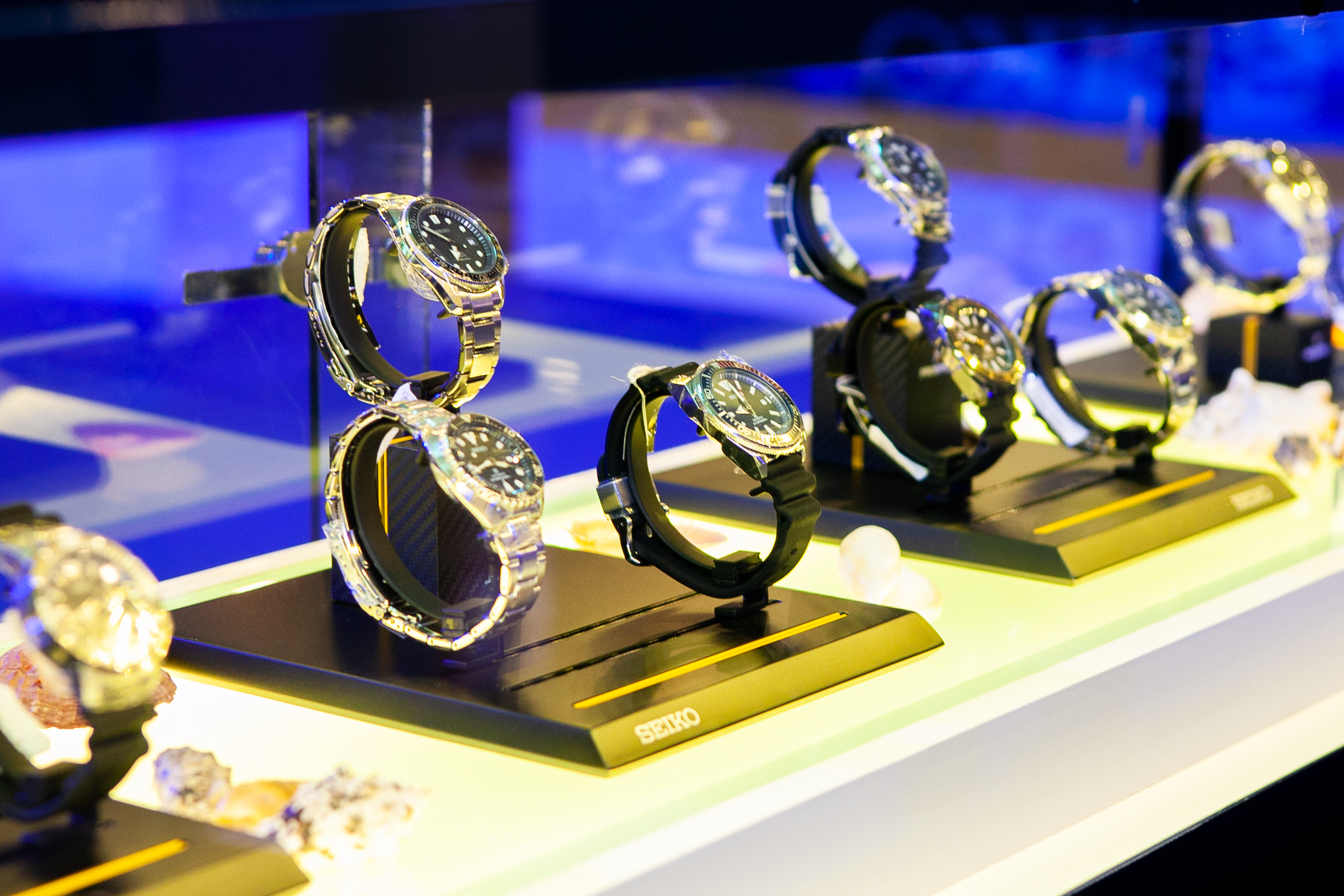 With several outdoor activities for adventure-seekers, Cebu is never without any
options. There's skydiving in Bantayan; snorkeling, canyoneering and scuba diving in
Moalboal; and mountain climbing in Dalaguete, Cebu's highest peak, to name a few. All
these activities require a quality timepiece that matches one's active lifestyle.
With this in mind, Seiko Watch Corporation opened the first Prospex Boutique outside
Japan to provide quality outdoor timepieces for sports lovers and thrill-seekers. The
Seiko Prospex Boutique in Cebu is located at Level 2 of Ayala Center Cebu.
Prospex is Seiko's leading sports watch collection renowned for its high functionality
whether on land, at sea or in the sky, and has won acclaim and the trust of
professionals across the world. It stemmed from Seiko's introduction of Japan's first
diver's watch in 1965 which used innovative technology and changed global standards
in producing timepieces for diving.
Leading the opening of the Prospex Boutique in Cebu last September 27, 2019 were
Timeplus Corporation Vice President and Digital Marketing Officer Edric Dy; Timeplus
Corporation President Karl Dy; SEIKO Watch Corporation Director and Senior Vice
President Yoshikatsu Kawada; and Hana Harada from the SEIKO Prospex
Management Planning Department.
Guests were treated to drinks and cocktails in the exhibit area at Level 1, near Oh
Georg! where select Seiko Prospex timepieces were on display, highlighting the
collection's heritage, features and functions. The event was also graced by mom and
actress, Kaye Abad-Castillo; Cebu City Councilor and former Philippine Basketball
Association player Dondon Hontiveros; and Maria Noella Zosa, a member of the
Philippine freediving team—Seiko's brand ambassadors who got the first glimpse of the
Prospex timepieces.
"I'm so glad to have opened the second Prospex Boutique here in Cebu because it is a
sacred destination for marine sports lovers," said Kawada.
The Prospex collection features five unique series: the Sea, Sky, Land, Street and LX,
all of which embody wearability, comfort, the fusion of practicality and aesthetics, as
well as functionality for all kinds of outdoor adventures.
The Sea Series is the ideal timepiece for all types of water activities from swimming to
scuba diving, the Sky Series is designed for pilots and frequent world travellers, and the
Land Series is perfect for trekking and camping. The Street Series is a line of sports
watches for the urban explorer, designed with enhanced durability for everyday use like
exploring, shopping, or running errands in the city.
Seiko Prospex's latest series, the LX Line, incorporates its Land and Sky models with its
classic 1968 divers watch, and features a spring drive movement in its timepieces,
promising reliability in various sports activities, from diving to mountain climbing.
The Seiko Prospex Boutique in Cebu is the seventh Seiko boutique in the country. An
eighth boutique will open in November 2019 at Ayala Malls Manila Bay, Parañaque City.
For more information and updates, follow @seikophilippines on Facebook and
Instagram or view its collections at www.seikowatches.com/ph-en.