Here's everything you need to know about Sinulog 2017
Sinulog isn't just about the floats, parties and fun-loving crowds—beyond that is a cultural institution that celebrates the province's acceptance of the Catholic faith and its unwavering devotion to the Santo Niño.
And just like that, the holidays are over—which, in Cebu, means only one thing: Sinulog Fever!
While the country's biggest festival is best known for the crazy parties happening on the streets, Sinulog goes beyond that. We take a look at its history, the various ways of celebrating it, and the schedule of activities, because yes, Sinulog actually lasts more than a weekend!
SO, HOW DID IT ALL START?
Ferdinand Magellan presented the image of the child Jesus or Santo Niño as a gift to Hara Amihan, the wife of Cebu's ruler Rajah Humabon, when they landed in Cebu in 1521.
It is said that Hara Amihan was overjoyed at the sight of the Santo Niño and started dancing, paving the way to the conversion of 800 natives to Christianity and the changing of her own name to Queen Juana.
After Magellan was killed and Miguel Lopez de Legazpi arrived more than 40 years later, his men found the Santo Niño in one of the local houses. The devotion to the Santo Niño has steadily grown stronger since then, with the annual Sinulog parade that has gained momentum since it started in 1980.
OKAY, I'M READY TO CELEBRATE. HOW?
We ask Cebuanos about the different ways one can take part in the celebrations.
NIGHTWALK FROM DOWNTOWN TO MIDTOWN
As someone who loves city walks and streets, I suggest that one should try a night walk from downtown all the way to the midtown streets of the city.
Start off with a night visit at the Basilica Minore del Santo Niño – the focal point of the Sinulog festival. Then, the Magellan's Cross where one can offer candles and prayers. Walk in the oldest street of the country, Colon and haggle on some pieces at night market. Then proceed to Osmeña Boulevard, where pictures of beautiful tourist attractions are installed at random parts.
Last stop should be the Fuente Osmeña Circle. Take a selfie with the giant Christmas tree and watch concerts of local artists inside the rotunda. Other than a good exercise, the night walk can let you experience the city's lively culture. – PHILIP LAPINID, photographer
SINULOG AT THE GRANDSTAND
Sinulog, being the country's biggest festival, can be quite overwhelming, with numerous activities happening around the metro, some coinciding with another.
For repeat visitors who have had their dose of religious homage and the infamous street parties, staying at the Grandstand on Sinulog Day is another dimension of the festival that should be experienced. It is only at the Grandstand where dancing contingents get to perform their entire five-minute "ritual presentation."
Enthusiasts of dance as a form of art and praise will surely appreciate the intricate costumes, larger than life props and backdrops, and visual effects set on the big stage to reflect each group's storylines and interpretation of the Sinulog dance. – SINJIN PINEDA, travel blogger
Purchase your tickets at the Cebu City Sports Center along Jones Avenue, Cebu City. Tickets range from Php 1,000 to Php 2,500.
NOVENA MASSES
I suggest people attend the earliest Mass Novena schedule because the crowd is still manageable. I am not fond of congested areas and brushing of elbows, that is why I prefer this schedule. In addition, I get to start my day with God. I need my daily dose of positivity and enlightenment from the Holy Child. – FRANZ BULAN, online teacher
Novena Masses are from January 6 to January 14, with the first one starting at 4:00 p.m., and last one at 8:30 p.m.
STREET PARTY
I always look forward to the street dancing and partying. Think face paint and beer showers! It's always fun even just walking through the crowds to your destination. You are greeted by strangers with "Pit Señor!" and a high-five, a shot, a bottle of beer, a hug, a slap of paint on your face and body, or all of the above so it's best you wear clothes you're okay getting rid of after the festivities.
Go out in the morning to watch the parade before heading out to street parties in the afternoon, that way you get to see the dances and it won't be too crowded yet. – MAYAN BENEDICTO, travel guide
Mayan also hosts an open-for-all house party at Juana Osmena Ext., a few minutes away from the parade route and steps away from the party district. See Facebook event for more details.
GREAT! WHERE DO I GO?
Here's the Schedule of Activities for Sinulog 2017.
December 1, 2016 – January 31, 2017
Sinulog Street Fair, Osmeña Boulevard
Friday, January 6: Sinulog 2017 Kick-Off
10:00 A.M.: Sinulog Trade Fair, SM City Cebu
02:00 P.M.: Solemn Mass, Basilica Minore del Santo Niño
03:00 P.M.: Launching Parade, Basilica Minore del Santo Niño to Cebu City Sports Center
05:30 P.M.: Novena Mass. Basilica Minore del Santo Niño
07:00 P.M.: Opening and Launching Program, Fuente Osmeña
Saturday, January 7: Sinulog sa Kabataan sa Lalawigan
02:00 P.M.: Sinulog sa Kabataan sa Lalawigan, Cebu City Sports Center
07:00 P.M.: Miss Cebu 2017 Pre-Pageant Night, Ayala Activity Center
January 7-12
09:00 P.M.: Street Party Bands Concert, Fuente Osmeña
Sunday, January 8: Sinulog sa Kabataan sa Dakbayan
03:00 A.M.: Cebu City 2017 Marathon – www.cebumarathon.com
02:00 P.M.: Sinulog sa Kabataan sa Dakbayan, Cebu City Sports Center
Wednesday, January 11
07:00 P.M.: Miss Cebu 2017 Coronation Night, Waterfront Cebu City Hotel & Casino
08:00 P.M.: Sinulog Idol, Fuente Osmeña
Thursday, January 12
06:00 P.M.: Balik Cebu Welcome Party, Ayala Activity Center
06:30 P.M.: Sinulog Festival Queen Runway Competition and Photoshoot
08:00 P.M.: Handumanan, Ayala Terraces
08:00 P.M.: Sinulog 2017 Idol Grand Finals, Fuente Osmeña
Friday, January 13
04:00 A.M.: Walk with Mary, Fuente Osmeña to Basilica Minore del Santo Niño
06:00 P.M.: Sinulog 2016 Dance Crew Finals, Cebu City Sports Center
07:30 P.M.: Sinulog Festival Queen 2016 Coronation Night, Cebu City Sports Center
08:00 P.M.: Cebu Popular Music Festival, Cebu Coliseum
Saturday, January 14
06:00 A.M.: Fluvial Procession of the Miraculous Image of the Sto. Niño
09:00 A.M.: Re-enactment of the Baptism of Queen Juana and Rajah Humabon, Basilica del Santo Niño
12:00 P.M.: 12th Street Vibration & Big Bike Rally 2017 by V-max Owners Group, Inc. Cebu Chapter
02:00 P.M.: Solemn Procession of the Miraculous Image of Sto. Niño
07:00 P.M.: Sinulog Fireworks Competition, SM City Cebu
07:00 P.M.: Street Party, Fuente Osmeña and Plaza Independencia
Sunday, January 15: Sinulog Grand Parade
4:00 A.M.: Mañanita Mass, Basilica del Sto. Niño
6:00 A.M.: Pontifical Mass, Basilica del Sto. Niño
8:00 A.M.: Holy Mass, Cebu City Sports Center
9:00 A.M.: Sinulog Grand Parade Carousel Kick Off
7:00 P.M.: Grand Finale and Grand Fireworks, Cebu City Sports Center
9:00 P.M.: Pyrospectacular Show, SM City Cebu
5:00 P.M.–2:00 A.M.: Sinulog DJ Mixing Grand Finals Night, Fuente Osmeña Circle
12:00 MN: Sinulog Fireworks, SRP
Monday, January 16
Awarding Ceremonies, Cebu City Sports Center
Saturday, February 4
01:00 P.M.: Sinulog Short Film Festival, SM City Cebu
06:00 P.M.: Awarding Ceremonies for Photo Contest, Short Film and Video Documentary Contest, SM City Cebu
February 4 –13
Photo Exhibit: Winning Photos Sinulog 2017, SM City Cebu
MORE ON #ZEENULOG
The Best Way to Donate to Charity Through GCash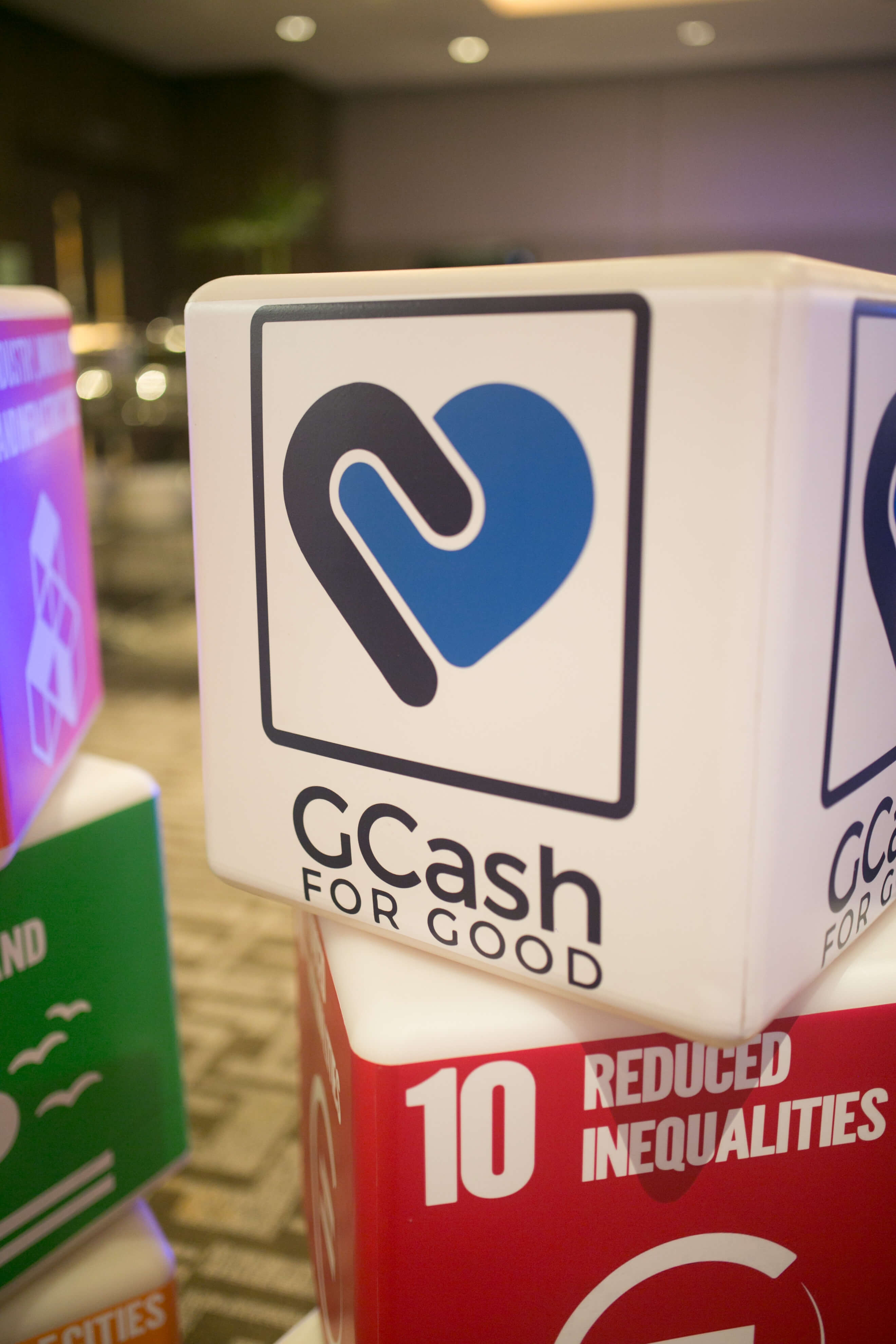 GCash introduces a program for advocacy that addresses different issues faced by society across different levels. GCash for Good is a pioneering corporate social responsibility program that encourages Filipinos to donate to non-government organizations for worthy advocacies such as education, environment, animal welfare and other social issues.
"It all starts with your decision to do good," says Reyner Villasenor, the VP for corporate communications. "GCash for Good is another big step to further develop the GCash app into a more socially relevant and sustainable platform that helps address issues across different levels," he adds. With the launch of the GCash for Good Program, GCash invites NGO Partners from Cebu and nearby cities to join a community of doing good and giving back through the program.
"Globe Fintech Innovations Inc. (Mynt) operates GCash as a springboard for donations to non-government organizations that champion various advocacies, thanks to its scale and innovative digital platform," says Reyner. "With GCash for Good, GCash users can use the GCash app to donate to various groups to create an impact on society," he adds.
The GCash for Good program currently involves 35 NGOs, including UNDP, ABS-CBN Lingkod Kapamilya Foundation, ECHOstore, Caritas Manila, WWF- Philippines, and more.
"The team at GCash really need to be commended for providing concerned citizens with a highly accountable platform to support the causes they are passionate about," says Titon Mitra, county representative for UNDP. "I doesn't matter how much one can afford to give- every peso to a good cause counts. GCash can be a powerful tool for direct citizen engagement and an important contribution to helping the Philippines to meet the Sustainable Development Goals," he adds.
"I am calling all our NGO friends in Cebu and other nearby locales to join us as we spread the power of good through GCash," says Reyner. Regulatory requirements are need to be completed by interested NGOs before becoming official GCash for Good partners to ensure the organizations are legitimate and the money donated cannot be abused.
"People now prefer to donate online, as this removes the hassle of having to go through long queues and processes, giving them more time to focus on their daily lives," says Reyner during the launch of the GCash for Good program in Cebu. With that, partners of the program are happy that GCash has launched a program where people can be comfortable to donate their money.
"After a decade in development work supporting our social enterprises, I have seen the difficulties that non-government organizations face in mobilizing funding support for even the most worthy causes," says Jeannie Javelosa, the director for ECHOsi Foundation, one of program's current partner. " I am excited to see what GCash for Good can do for the development community. With more Filipinos feeling comfortable about giving online, GCash for Good could be a game-changer," she adds.
Reyner Villasenor stresses during the launch that through GCash, doing good is made easier and more efficient for people who wish to do so. "With GCash for Good, users will also have direct access to where their donations go. It showcases a more transparent and user-friendly interface for anyone to access," Reyner says.
Rotary Club Cebu Helps Children with CHD with a Run
Rotary Club Cebu once again brings us the Citrineland Corporation Run for the Gift of Life last May 19, 2019, which is the third one ever since it was first introduced in the year 2016. This year's run was held at 4:30 in the morning.
The Gift of Life program has been established for more than 10 years now with the goal of spreading awareness on indigent children from Visayas and Mindanao with Congenital Heart Defects (CHD). World-wide statistics show that 5 to 8 of every 1000 newborns are born with the defect and the 2015 Census poverty statistics shows that 1, 012 indigent children in the Visayas and Mindanao are annually born with CHDs. In order to improve these children's quality of life or to prevent early death, they would need to undergo operation and finances from these families could be strained due to the high cost of maintenance medicine. Moreover, most local and regional public hospitals are not equipped for CHD-related pedia-cardio surgical procedures. Trained medical staff who are capable of undertaking the procedure are short as well.
Citrineland Corporation Run for the Gift of Life aims to address this problem through financially support the medical operations, equipments, and trainings of doctors geared towards the sole beneficiaries, the indigent children suffering from CHD. Through the years, they have also attracted active runners, people looking for avenue to relieve stress, and anyone who simply wanted to support the Gift of Life Program. Last year, the famous actress, Nadine Lustre cooperated with the program which generated a lot of interest and was recognized in both print and social media. Other than Nadine, may groups and people from near and far actively participated in the program, making enough donations to tend to almost 100 children with CHD for the year 2018 alone.
The program has been helping and supporting children with the disease, giving them hopes of a renewed life through reducing their medical costs. Over the years, Gift of Life had attracted national organizations to participate in the program. With last year's event as a phenomenal success, 97 children with CHD have received heart surgeries and catheterization procedures for free from the funds raised during the run.
Gift of Life International has also been heavily supporting the program by deploying their medical staff to the Philippines in hopes of creating capable centers that can handle any kind of cardiovascular operations. Last year, 120 hospital staff were mentored including surgeons, doctors, nurses, hospital services staff, and maintenance staff. That being said, the program has helped treat more children in the past year than in the previous 11 years.
This year, the program once again have high hopes of treating more children with CHDs from Visayas and Mindanao. With over a thousand runners who participated in this years Run for the Gift of Life, it is no doubt that more children will be receiving the help that they need from the people and groups with good hearts who participated in the event.
Making a difference in this world is a difficult task for many people but Rotary Club Cebu have urged people to stand up and make that difference through participating in the Citrineland Corporation Run for the Gift of Life.
Landers Cebu Turns Two
How do you celebrate turning two? With a 50% OFF sale, of course.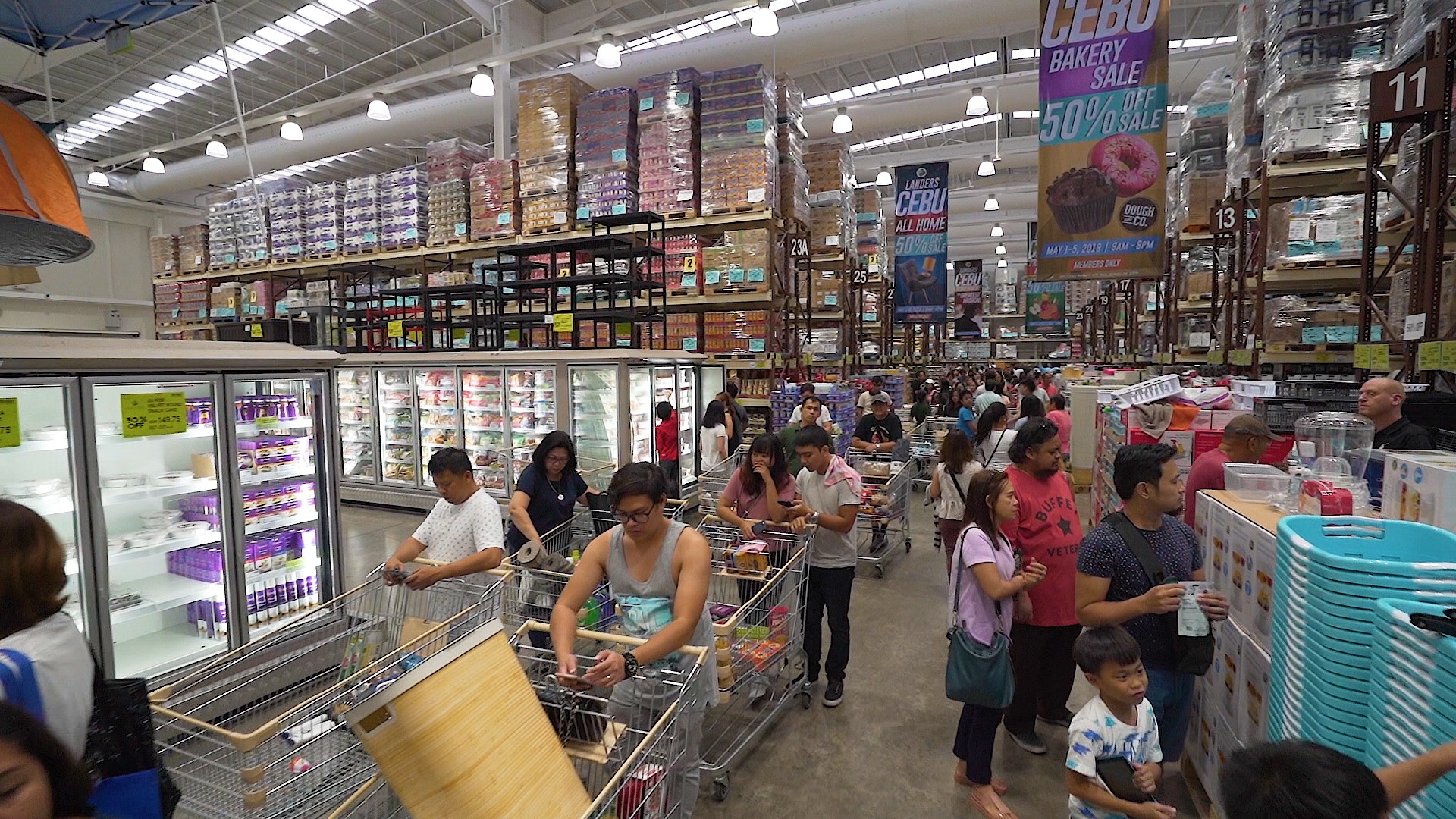 Landers Superstore Cebu celebrates its 2nd anniversary with a super shopping experience for its members full of spectacular deals and fun activities from May 1 to May 5, 2019.
Indulge in 50% off on all Home, Doppio, and Dough & Co. items until May 5 and 50% discount on all fruits and vegetables in its fresh section on May 4. On Sunday, May 5, bring the kids for a fun and fantastic family day with their storytelling activity and The Greatest Musical Show at 4 p.m.
Get 50% off on new memberships and renewal until May 15 exclusively at Landers Cebu. Aside from the convenient shopping experience and bargains on thousands of products Landers members get to experience true membership privileges that add value, give back and complement their everyday lifestyle from getting a free haircut, shampoo, and blowdry at Federal Barbers and the lowest-priced medicines in the market at Capital Care Pharmacy, and discounts of up to PHP 10 per liter when you gas up at the Landers Caltex gas station.
Join Landers Cebu's 2nd Anniversary Celebration to enjoy five days of great finds, huge savings, and spectacular fun. Visit Landers Superstore on Facebook and Instagram @LandersPH and their website landers.ph.