Here's a Turkey Recipe That's Great For the Holidays
If you're planning on serving the big bird for the holidays, here's an easy turkey recipe (and a healthier variation of stuffing) that's truly something to be grateful for.
With the holidays coming up, it's time to rack our brains for recipes that we can use as a guide to create an excellent dining experience. A classic in the West, the roasted turkey is the perfect dish to share with your guests.
ROASTED TURKEY
1 stick unsalted butter
1 lemon, zested and juiced
1 teaspoon chopped fresh thyme leaves
1 turkey
Kosher salt
Freshly ground black pepper
1 large bunch fresh thyme
1 whole lemon, halved
1 Spanish onion, quartered
1 head garlic, halved crosswise
Preheat the oven to 180 degrees (Celsius).
Melt butter in a small saucepan. Add the zest and juice of the lemon, and the thyme leaves to the butter mixture.
Take the giblets out of the turkey, and wash the turkey inside and out. Remove any excess fat and leftover pinfeathers, and pat the outside dry. Place turkey in a large roasting pan, and liberally salt and pepper the inside of the turkey cavity. Stuff the cavity with the thyme, halved lemon, onion and garlic. Brush the outside of the turkey with the butter mixture, and sprinkle with salt and pepper. Tie the legs together with string, and tuck the wing tops under the body of the turkey.
Roast the turkey for about 2 1/2 hours, or until the juices run clear when you cut between the leg and the thigh. Place the turkey on a cutting board and cover with aluminum foil, then rest for 20 minutes.
Slice the turkey and serve.
QUINOA STUFFING
2 cups quinoa
4 cups vegetable broth
6 cups finely diced sweet potato or butternut squash
1 large shallot, diced
3 garlic cloves, minced
2 tablespoons olive oil
1 tablespoon dried thyme
1 tablespoon dried rosemary
2 teaspoons dried sage
1 teaspoon dried cinnamon
1 teaspoon chili flakes (optional)
1 teaspoon salt and pepper
1/2 cup chopped pecans
2 tablespoons apple cider vinegar
1 tablespoon fresh rosemary, chopped
1 tablespoon fresh thyme, chopped
Add quinoa and broth to a large pot. Bring to a boil, cover and reduce to simmer for 10-15 minutes, until all the broth has been absorbed. Removed from heat, fluff with a fork, adn allow to cool.
Preheat the oven to 200 degrees (Celsius).
Toss your diced sweet potatoes, shallot and garlic in a large bowl. Add spices, and salt and pepper, then drizzle with oil. Toss to combine. Transfer to a baking sheet and roast for 15-20 minutes, flipping halfway through.
Assemble stuffing by combining cooked quinoa, potatoes and pecans in a large mixing bowl. Stir together and add apple cider vinegar, rosemary and thyme. Toss to combine, and taste and adjust seasonings as needed.
Originally published in Zee Lifestyle magazine October 2017 edition.
A GREEN CHRISTMAS: Eco-friendly Holiday Gift Ideas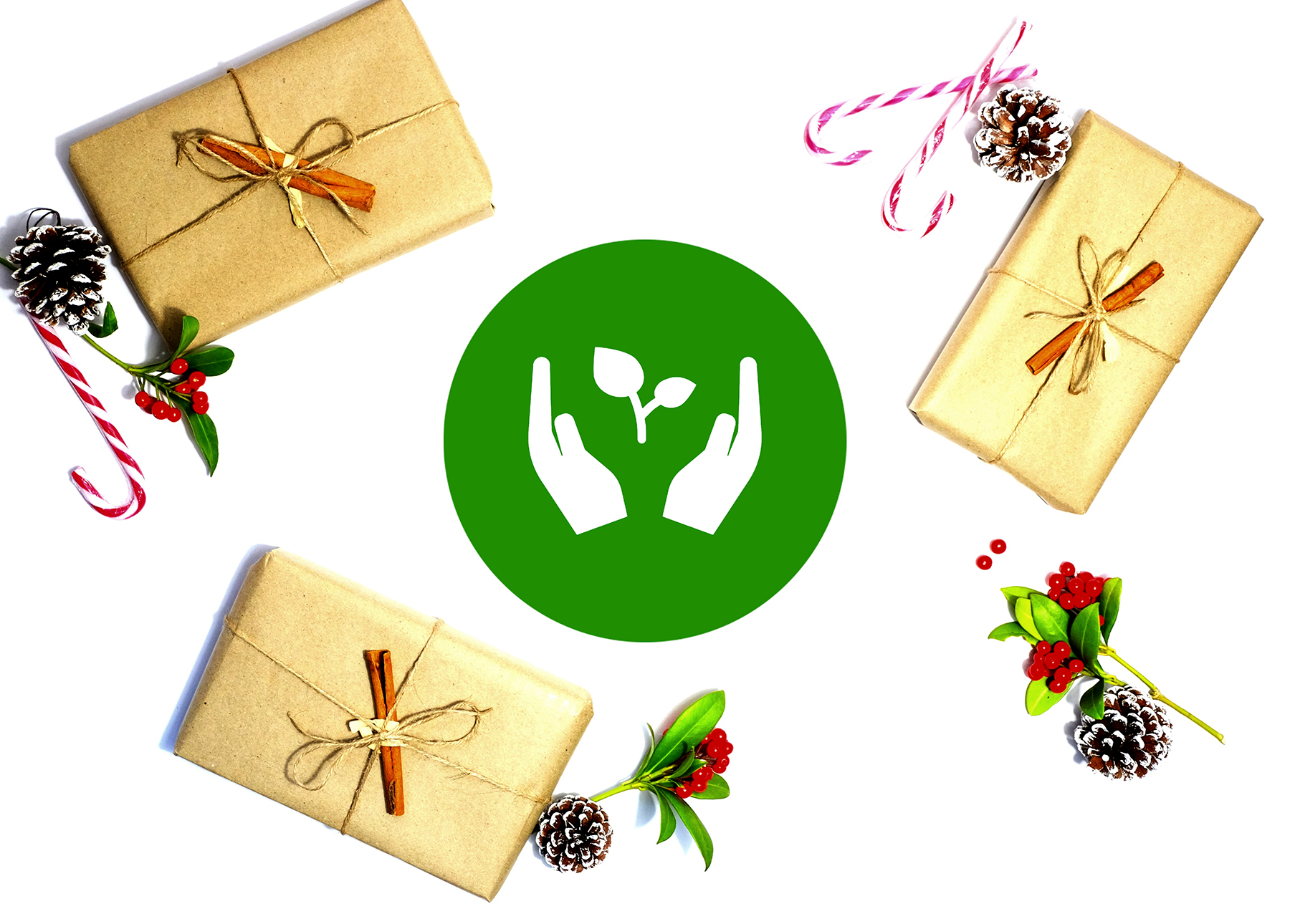 Seriously, who wants a blue Christmas? Go green when gift-giving with our curated list of sustainable gift items that are perfect for your loved-ones AND the environment as well.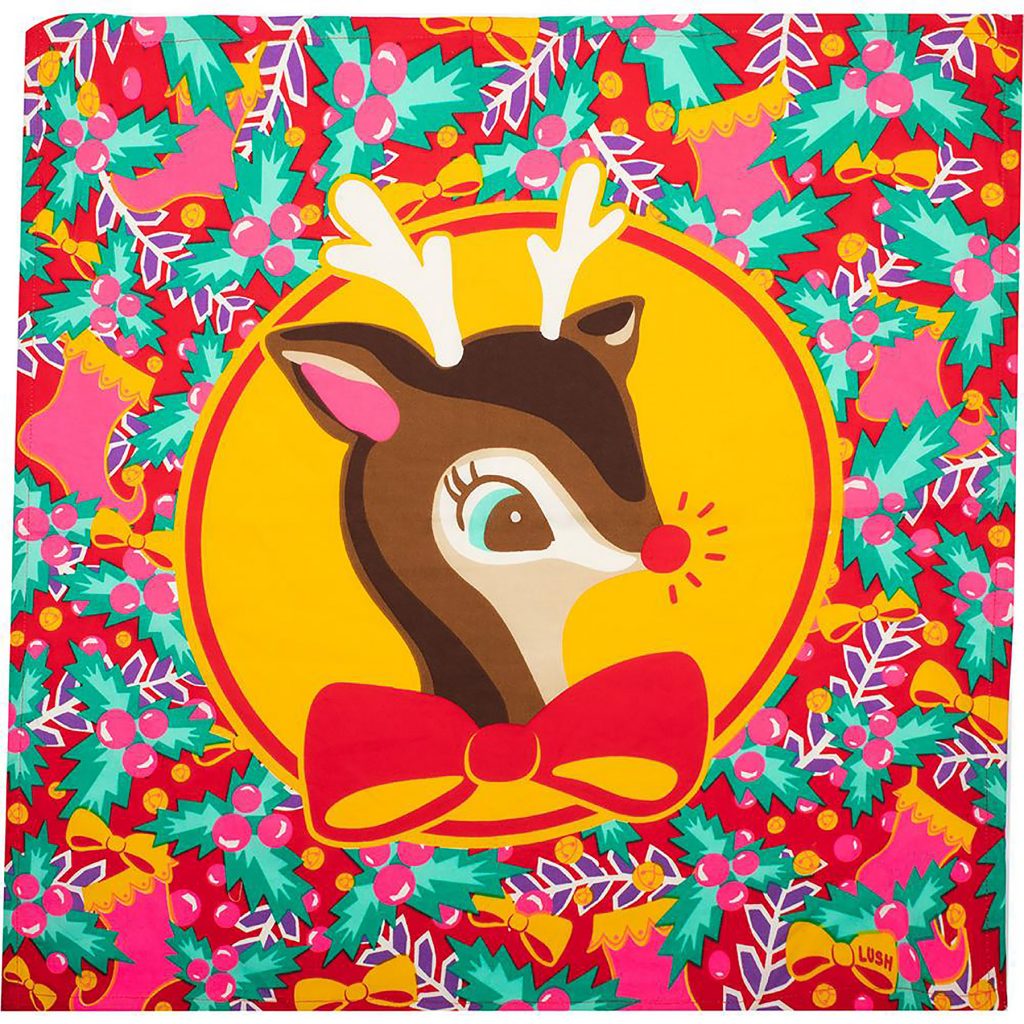 It's Christmas Deer Knot Wrap from LUSH (Php 495)
For the practical yet fashionable mom, this reusable organic cotton Knot Wrap from Lush Fresh Handmade Cosmetics is ideal. With an endeeringly bright and nostalgic design, this can be used to wrap gifts or add a touch of festive charm to any outfit.
Lush has introduced Knot Wraps 10 years ago, in 2009, as an alternative reusable packaging. This Christmas, Knot-Swap, a new scheme will launch in all Lush shops. Freshen up your Knot Wrap game without wasting a stitch. Swap in your pre-loved wrap and get 50% off a Lush design of the same size. The Knot Wraps for Christmas 2019 are made from either Organic Cotton or Recycled waste bottles. Waste not, want knot! For more information, please visit www.lush.com.ph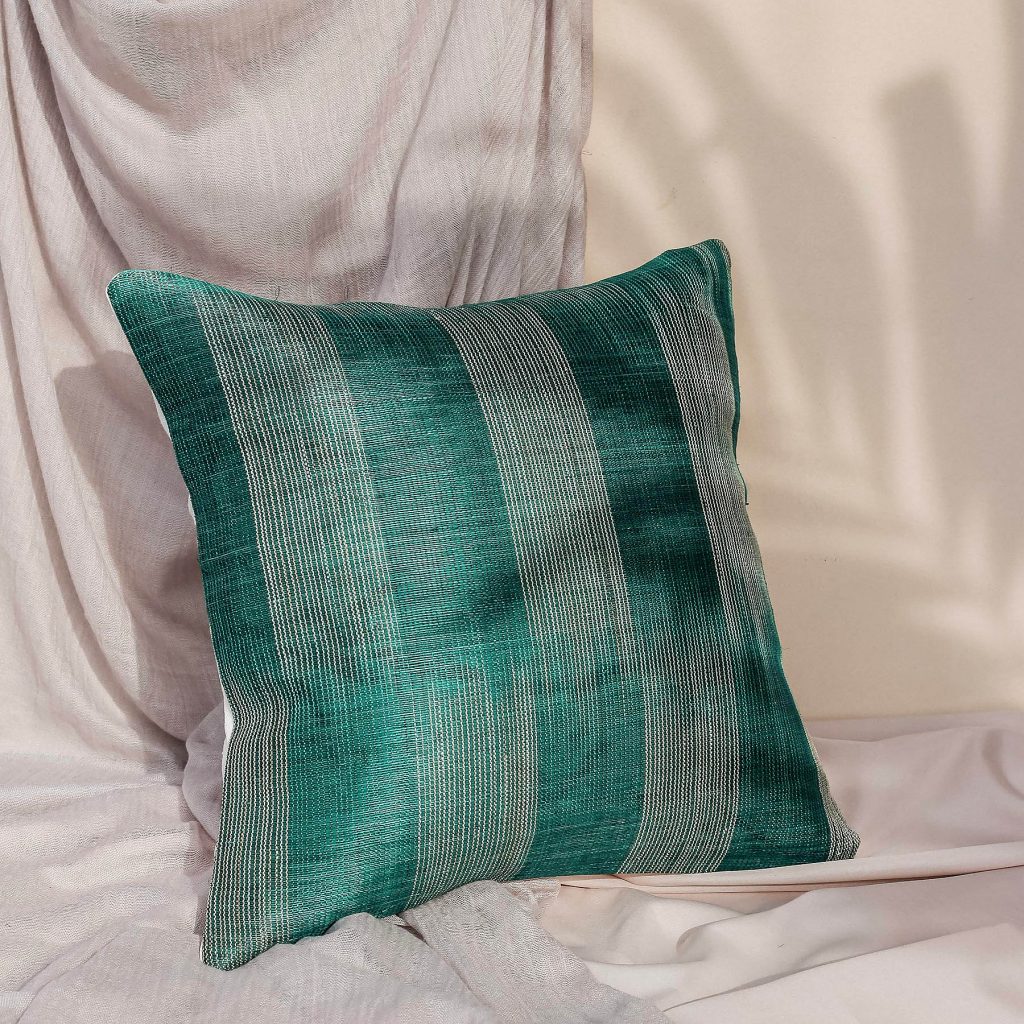 Abaca Pillowcase in Green from ANTHILL (Php 849)
This Abaca Pillow Case from Anthill Fabric Gallery is fabulous for the meticulous aunt and can enliven any room. It is made of Abaca pinanggabol (handloomed natural textile) from the Daraghuyan Tribe in Dalwangan, Bukidnon. The handloom process creates a slightly looser weave that leaves a comfortable texture and softness that deepens over time. The Abaca pillowcase is available in 5 colors.
www.anthillfabricgallery.com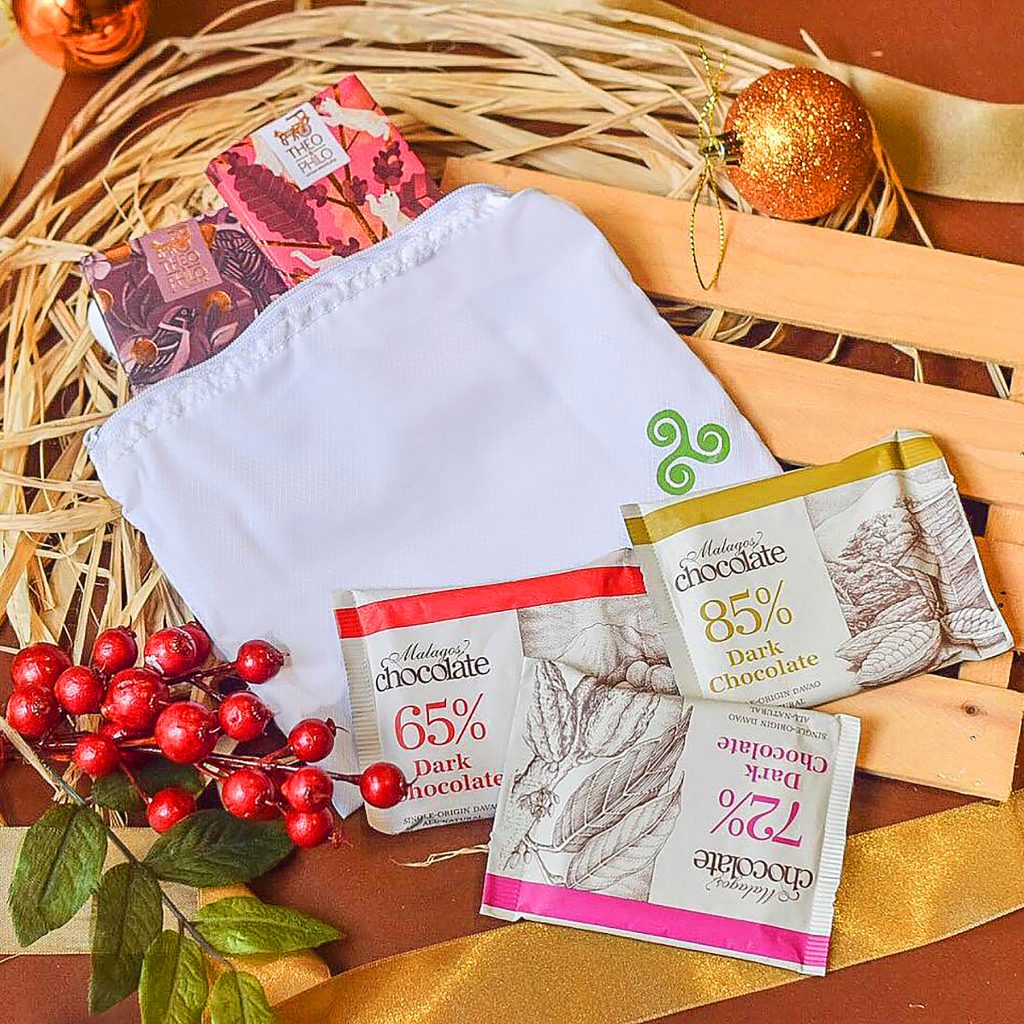 Bag of Treats from ECHOSTORE (Php 629)
Filled with Theo & Philo Artisan Chocolates and variations of Malagos Dark Chocolate, this "bag of treats" from ECHOstore Sustainable Lifestyle is the ultimate present for the kids and the kids-at-heart!
www.echostore.ph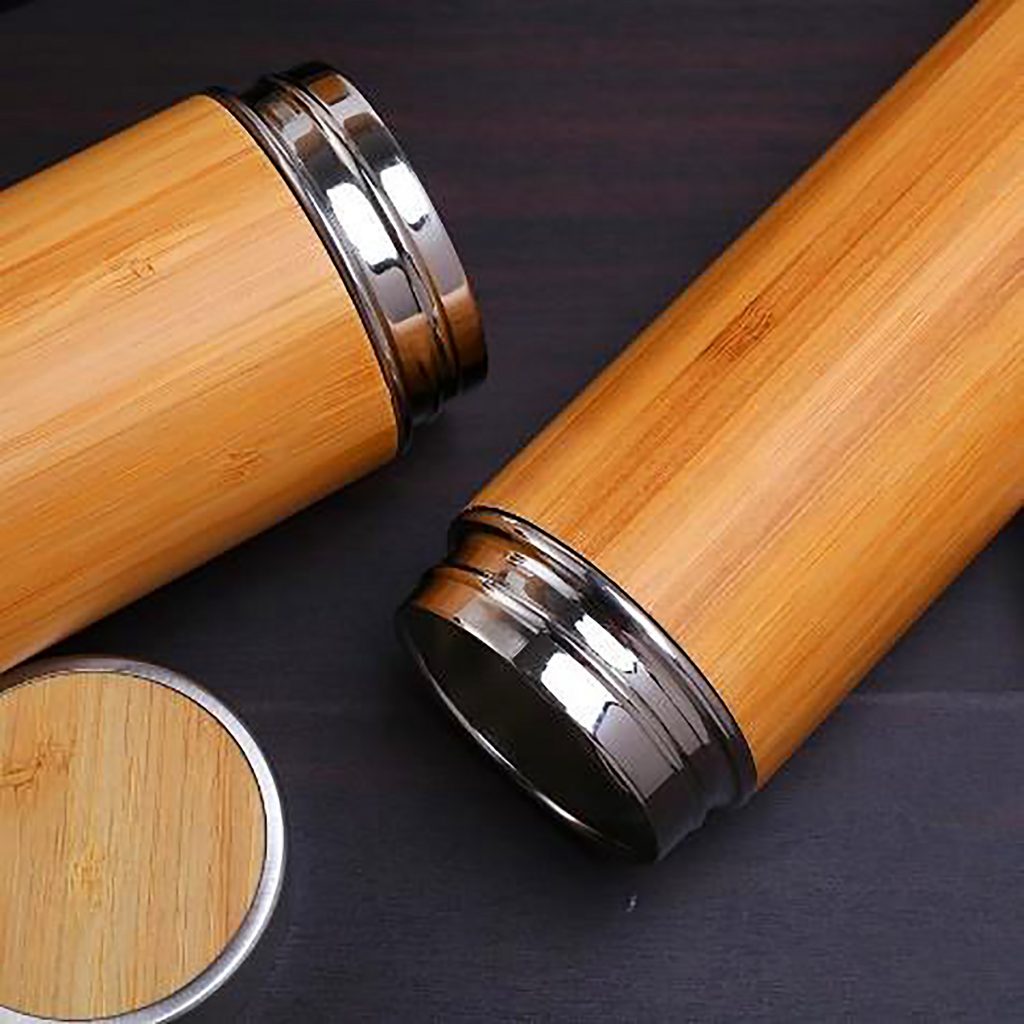 Bamboo Tumbler from ECO HUB CEBU (Php 720)
A nice fit for the on-the-go dad or the adventurous brother, this double-walled insulated tumbler keeps any beverage hot or cold for up to 8 hours. You can have it customized and engrave a name on the body or the lid at an additional fee of Php 50 per piece.
Order via Facebook: Eco Hub Cebu

Gifts of Comfort and Joy from HUMAN HEART NATURE (Php 509)
Give the gift of natural goodness to grandma with this set from Human Heart Nature which includes Lavender Oil and balm with Rose Bouquet Hand & Foot Salve for her relaxing and pampering needs!
www.humanheartnature.com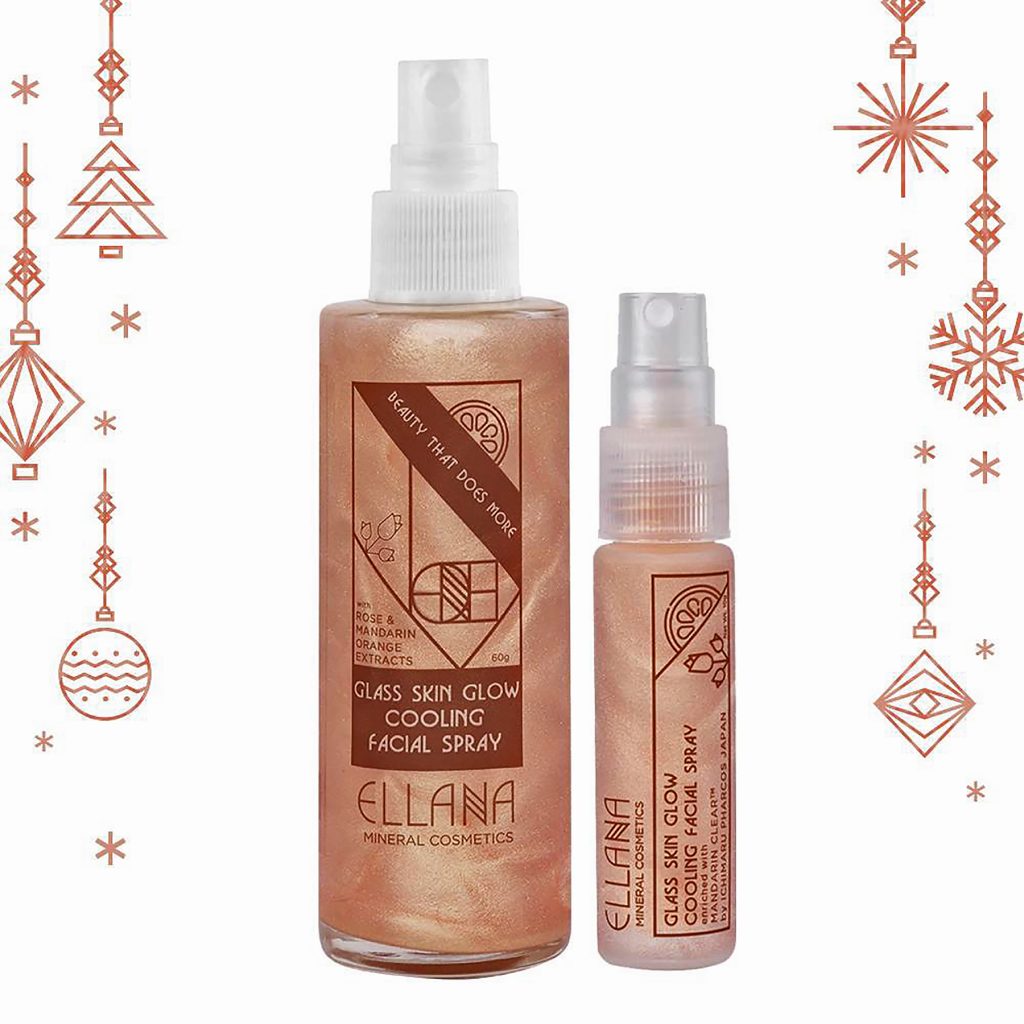 Glass Skin Glow Set from ELLANA MINERAL COSMETICS (Php 1,148)
Now available in a special bundle, this best-selling item from Ellana Mineral Cosmetics is an essential addition to your girlfriend's purse! It's skin care and a setting spray in one, which contains rose and Mandarin orange extracts.
www.ellanacosmetics.com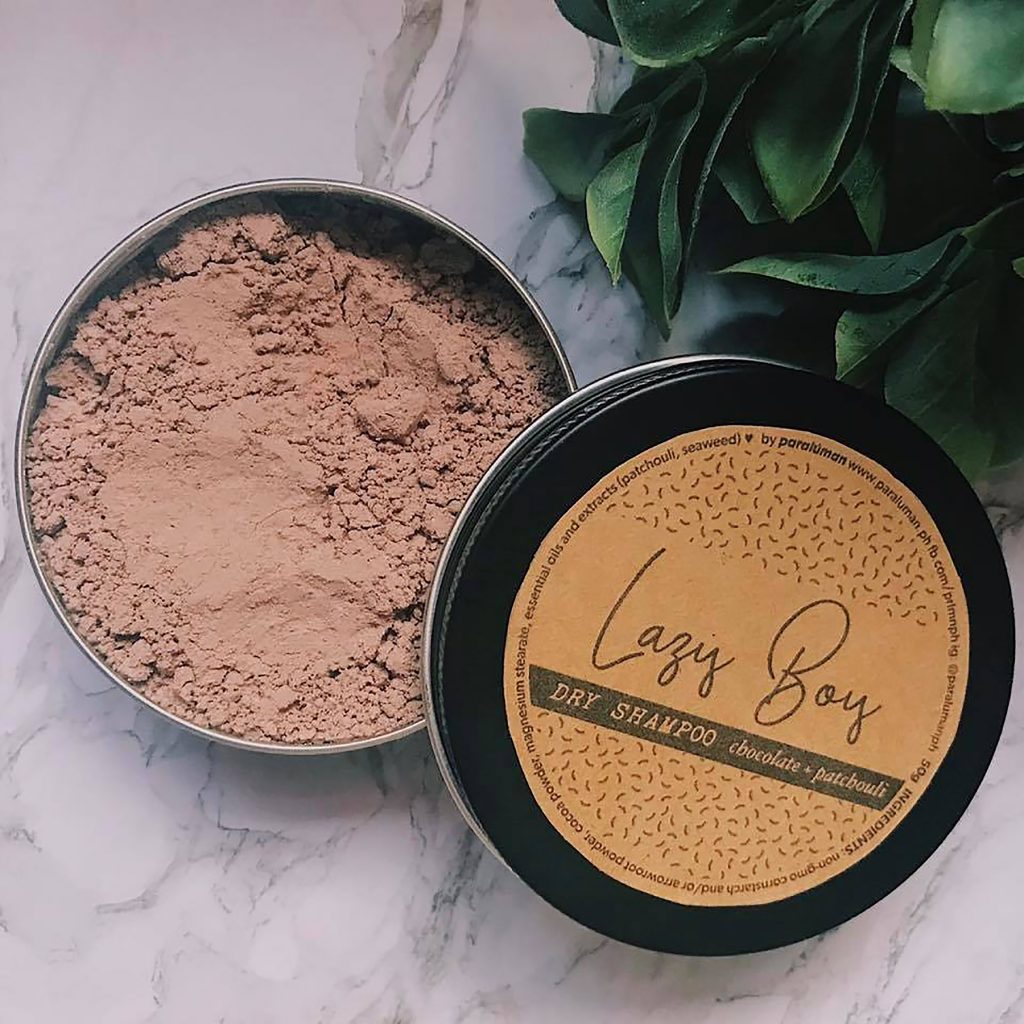 Lazy Boy Dry Shampoo from PARALUMAN (Php 130-160)
Perfect for the vain boyfriend, this dry shampoo from Paraluman is lightweight. It contains cocoa, patchouli and seaweed to volumize, add shine, heal, reduce oiliness and dryness, and promote hair growth. It also comes with a sleek black aluminum tub that you can reuse over and over!
www.paraluman.ph
All products featured on zee.ph are independently selected by our editors. 
Siosai Tempura Restaurant
Serving a variety of set tempura meals, they've got the culinary technique down to a T, especially with their Japanese head chef, Kojiro Shimamura, at the helm. 
Siosai Tempura Restaurant is the newest tempura place in town.
Named after the sound of the waves, Siosai Tempura Restaurant has the culinary technique down to a T, especially with their Japanese head chef, Kojiro Shimamura, at the helm.
You can find your usual tempura fare, like shrimp, here, but you'd be surprised just how many kinds of tempura are on their menu, from vegetables to other kinds of meat like chicken or pork.
Their desserts are also served tempura-style, like the ice cream and the cinnamon apples.
Opens Mondays through Sundays, 11AM to 11PM.
Bonifacio District, 6000 F. Cabahug St, Cebu City, Cebu
Palmer's Body Butter
Palmer's Body Butter's thick consistency deeply moisturizes the skin and is a good way to naturally lighten cellulite and stretch marks.  It improves the skins' elasticity while repairing damaged tissues at the same time – making it a great investment.
Palmer's Body Butter's thick consistency deeply moisturizes the skin and is a good way to naturally lighten cellulite and stretch marks. It improves the skins' elasticity while repairing damaged tissues at the same time – making it a great investment.
This unique formula melts into skin, creating a protective moisture barrier that locks in moisture. From normal to dry to eczema prone skin, this emollient rich solid effectively heals and softens, leaving skin smooth, supple and beautiful. Ideal for deep moisturization, including overnight treatments.