The new Mactan-Cebu International Airport takes off to new heights with Louie Ferrer as the pilot.
"I like dreaming big," pronounces Louie Ferrer. "I always start with the bigger picture, and then creating the strategy to reach that dream."
It's the attitude one would expect from the president of the GMR-Megawide Cebu Airport Corporation (GMCAC). In fact, besides becoming the number one airport in the world, Louie envisions to have the Mactan-Cebu International Airport (MCIA) hailed as the world's warmest, friendliest, first resort-airport where guests are welcomed by signature Filipino hospitality
Of course, getting there is quite the challenge, especially when just a few years ago, the country was recognized for having the worst airport in the world. The MCIA, under Louie's strong leadership, has slowly changed this perception. In late 2015, readers of The Guide to Sleeping in Airports voted MCIA as the 18th best airport in Asia—quite the feat for GMCAC, which was barely 12 months into its operations at that time. "It shows that anything is possible if you put effort and care into what you're doing," Louie says.
In 2014, the consortium of Megawide Construction Corporation and GMR Infrastructure was awarded operations and maintenance of the airport. Despite initial mixed reactions, since their takeover in October that year, there have been massive improvements in the airport, with an immediate focus on reducing congestion in passenger processing areas, enhancing the ambiance in the terminals, and improving the customer service. A new terminal building is also set to open by 2018.
So far, Louie finds that working to improve the MCIA is challenging yet fulfilling. GMCAC has set the bar high, working with international airport quality standards to bring a world-class airport experience to Cebu. At the same time, such an undertaking is fulfilling, as the project is long overdue for Filipinos. "Imagine: MCIA was originally built for 4.5 million passengers. Last year, we had more than 7 million!" he exclaims.
Cebu is well known for its white sand beaches and beautiful resorts, something that the airport chose to pick up on. "Being a resort-airport is something we can claim. It's distinctive to our island heritage, and it's sustainable too," Louie says.
At the same time, the improvement of transport infrastructure is strategic to the government's vision for economic growth. As one of the fastest growing regions in the country, and with a location central to the rest of the country, Louie believes that Cebu is the ideal center for trade an industry. "So this airport we are transforming, it's part of an even greater vision to aid the country's growth, particularly in tourism and other key sectors that create employment opportunities," he explains. "We need good infrastructure to support and sustain the movements of people and trade in our growing economy."
Louie concludes that with proper infrastructure and sustainability planning, Cebu can surpass Manila or even other better-known Asian locations as a destination. While it's a big dream, his strategy to get there is to work with his team in continuously improving the airport. "They say it takes a village to raise a child," he says. "But for a province like Cebu, it takes a dedicated community to transform it into one of the world's best destinations."
Q&A
What are five things you can't live without? Laptop, mobile phone, internet, nice shoes and cash
What's your favorite thing about Cebu? It has everything you could want in an island destination, and so many of the things I personally enjoy. It has beautiful beaches, breathtaking mountain scenery, and the modern conveniences of the city all in one place.
What's your least favorite thing about Cebu? Worsening traffic
What's your favorite dish? Vongole. It's also something I that I cook very well.
The best advice you've received about living in Cebu? Go to Cebu, it has the best airport in the Philippines!
The advice you give tourists who are here for the first time? Try to learn some Visayan words. Cebuanos will love you if you make some effort to speak and understand the language. You can start by saying, "Ka gwapa/gwapo lagi nimo day/dong!"
The movie that depicts your dream vacation? The Hangover. Just go with the flow and let the adventure take control.
If you weren't doing what you're doing now, what would you have been? I may actually still be doing the same thing or something similar! I am a visionary, in the sense that I have already planned out my goals for the next few years and I know how I want to achieve them. It's always a matter of passion, planning and hard work.
by Patty Taboada
Originally published in Zee Lifestyle, March 2016. For back issues, subscribe via Magzter.
Cebu's Young Professionals Share Fond Memories with Their Dads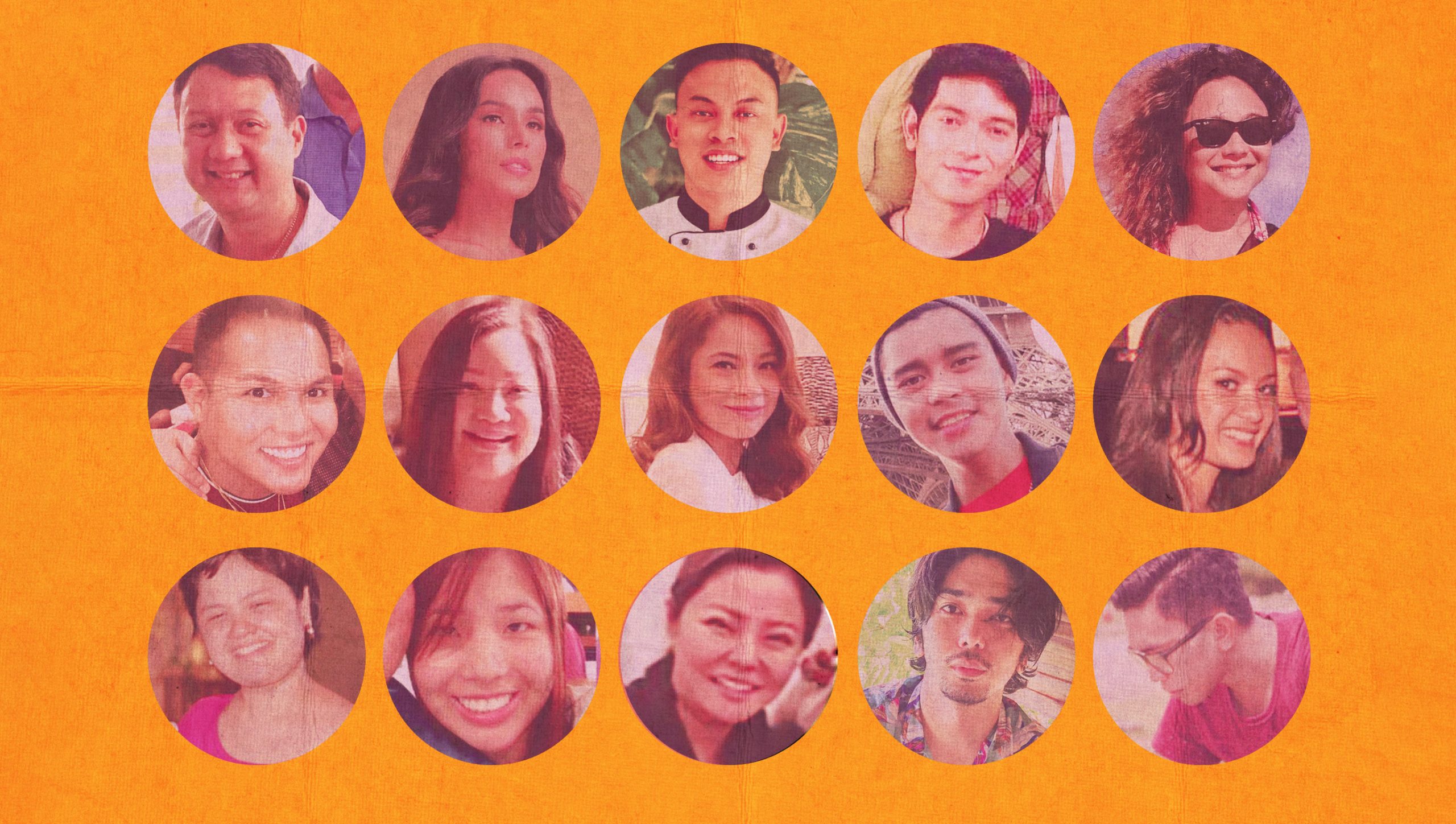 WANTED: WORLD'S GREATEST 'FRIENEMY'
by Allain Dumon Fonte
Each person has a unique relationship with their father.  Fathers become the world's greatest 'frienemy' because they are usually strict and uptight while we are growing up; and as we mature, they become our coach, our drinking buddy, our conspirator against mom, and sometimes, our dads become our wingman.  For many of the generation XYZ and early millennials, bonding a strong relationship with their fathers can be challenging because their dads are the typical breadwinners who are always away for work, business trips, and office meetings.  However, these young professionals appreciate very much the tireless and selfless efforts of their fathers to provide more than what the family needs.  
In 2006, Jeffrey Rosenberg and Bradford Wilcox of the United States Health and Human Services for Children published a research about the importance of direct father-involvement in the mental health of children.  According to Rosenberg and Wilcox, "children who grow up with involved fathers are: 39% more likely to earn mostly A's in school, 45% less likely to repeat a grade, 60% less likely to be suspended or expelled from school, twice as likely to go to college and find stable employment after high school, 75% less likely to have a teen birth, and 80% less likely to spend time in jail."  
Yet, these group of Cebuano millennials and young professionals will prove this research otherwise as their share their fond memories and unforgettable moments with their dads.  Some of them lost their fathers at a young age while others developed closed relationships with their fathers after their dads retire from work.  But no matter how short or how rare they spend their time with their dads, these young leaders attribute their success and are incredibly grateful to their fathers for molding them who and what they are now.
Atty. Elaine Mae Bathan (Professor of International Human Rights Law and Assistant Dean, School of Law, University of San Jose-Recoletos)
Q: What is your most unforgettable moment with your dad?
A: I am the youngest of 5 siblings with significant age gaps. I grew up with daddy being away for work, but he gave up his promising career in broadcast media in Davao to bring our family safely back to Cebu during the martial law. He also gave up his position in Manila to spend time with us. His greatest gift to us was his devotion to our family and always putting us first before himself. He strived to provide for our family, and we continue to enjoy the fruits of what he labored. To this day, we value family above all things and continue to live the legacy he left behind. 
I have been fortunate that even when Daddy was sick, he lived long enough to see me become a lawyer and continue his passion in broadcast media through my radio program. To this day, I feel a part of him in me every time I go on board or when I am asked to speak in front of an audience. Each time I take the stage, I make sure I give my best knowing that Daddy is comfortably watching over me in heaven. All that I do and all that I will be will always be in memory and honor of the man worth my tears but has never made me cry, my dad.
Drew Weigel Sarmiento (International Disc Jockey, Fitness and Wellness Blogger, Entrepreneur)
Q: What is your most unforgettable moment with your dad?
A: The most recent unforgettable moment with my dad is when he was first elected and formally proclaimed as the Representative of the First District of Samar. I remember how before his hand was raised, he approached the image of Our Lady of Fatima, prayed first silently and alone in the Provincial Comelec office which brought the entire room to silence. That to me was unforgettable because it showed his deep faith and character. That moment showed how important his faith is and that his public service is centered of being God fearing and sincere service to others.
Q: What will you give your dad on Father's Day?
A: My siblings and I got him his favourite libation. I personally got him sportswear since he is a fitness fanatic.
Lianne Sala (Musician, Artist, and Founder of Sistemang Filipino Incorporated)
Q: What is your most unforgettable moment with your dad?
A: Hiking up a mountain with him and some educators when I was about 11. But also, the few moments we get to discuss faith or culture. 
Q: What will you give your dad on Father's Day?
A: We shall celebrate Father's Day with his favorite dishes, and gift him with a mix of printed literature.
Jeric Anjo Aznar Cervantes (Singer, Musician, and Jet Ski Racer)
Q: What is your most unforgettable moment with your dad?
A: my most unforgettable moment with my dad was when we went camping in Kalanggaman Island in Leyte.  We traveled by boat and jet skis and camped there.  It was one of the best experiences.  We did not need cellphones or other distractions, just some good old-fashioned camping with the family.  My father has always taught us to be nature lovers, and indeed he has influenced us to be explorers of nature!
Q: What will you give your dad on Father's Day?
A: My dad is not really into receiving gifts since he is mostly the one giving gifts to people.  But, if there is one thing that I can give to my dad on Father's Day, it would not be anything material.  I am giving my dad a letter to thank him for being the best dad in the world, and for teaching me and my siblings to value and love nature and this world we are living in.  I believe that it is the best gift.
Dr. Vida Redulla-Manapsal (Medical Doctor)
Q: What is your most unforgettable moment with your dad?
A: My dad, having 4 daughters, used to let us play "beauty parlor" while he took a nap. We would color his nails with crayons, put clips in his hair, etc. One time, in the middle of his nap, he got called to the hospital for an emergency. He took out the clips and went out. He could not understand why the resident doctors with him kept snickering. Turns out he had forgotten that each of his nails was a different Crayola shade. He did not get upset at all but rather he just laughed his head off. He still talks about it now.
Q: What will you give your dad on Father's Day?
A: I unfortunately was not able to buy a gift for my dad, so I am giving him the gift of time by paying him a visit. I am so glad it is now safer to do so since I and my parents are fully vaccinated already.
Atty. Wilbert Dumon (Senior Partner for Dumon, Dumon-Fernandez, and Associates Law Firm)
Q: What is your most unforgettable moment with your dad?
A: When he rushed me to the hospital when I was 6 years old after I had an accident at my grandfather's ancestral home. I can still remember him carrying me in his arms.
Q: What will you give your dad on Father's Day?
A: I will give him all my love and attention as he is getting older together with my mom.
Bee Urgello (Supermodel, Fashion Blogger, and Financial Advisor)
Q: What is your most unforgettable moment with your dad?
A: My most unforgettable moment with my dad was when he finally accepted me as a trans woman. I will always be thankful for that gift of love. No gift or moment can ever surpass that for me. 
Q: What will you give your dad on Father's Day?
A: It is always a struggle to find gifts for my dad every occasion. What can you get someone who can buy anything he wants? I cannot afford to buy vintage cars or aircrafts (hahaha).  The best gift I can probably give him aside from lunch or dinner are quality time and being an obedient and loving daughter.
Rowell Ucat a.k.a. Medyo Maldito (Social Media Influencer, Songwriter)
Q: What is your most unforgettable moment with your dad?
A: I remember the day when my Papa taught me how to ride a bicycle; at that time, he was my hero. He also taught me to appreciate the adventures in life. 
Q: What will you give your dad on Father's Day?
A: Father's Day this year is also my Papa's 16th death anniversary.  I am thinking a lot about him and reflecting on some of the memories we shared while I was growing up.  Since he is no longer with us, I will celebrate Father's Day with my mama (who also stood as my papa) and by giving mama an iPad so she can watch more of our videos in a bigger screen. Happy Father's Day in heaven, Papa!
Mary Ann Rose "Meme" Dakay (Jewelry Designer, and Vice President-Operations and Creative Director at Shemberg, and Chief operating officer and New business Development at Shemberg marketing corporation)
Q: What is your most unforgettable moment with your dad?
A: My most unforgettable moment with my dad would be when we flew to Paris together and explored the city! It was my first time there; I was 14 years old. He made me try a lot of his favorite food in the city.  It was definitely a father-daughter bonding trip!
Q: What will you give your dad on Father's Day?
A: A tribute about him on what an amazing father he is!
Rayland Duarte (Proprietor and Managing Director of Sushi Mashita Co.)
Q: What is your most unforgettable moment with your dad?
A: Most memorable moment was probably the phone call that I had with him. I was dead frustrated about my work, and I felt that I was not in the right place.  He told me to quit my job and its okay. You belong wherever you are happy and where you can utilize the talents you have. Money will always be money. Time is more precious my son.
Q: What will you give your dad on Father's Day?
A: Since he is staying in Manila, and I am in Cebu. I asked my friend to arrange a food delivery service to give him a Father's Day surprise.
Atty.  Georgia May Herrera-Klepp (Television NEWS Anchor, Notary Public, and Partner at BOHR-SC attorneys at law)
Q: What is your most unforgettable moment with your dad?
A: My dad used to travel a lot and he would make it a point to travel with just a hand carried bag. He hated waiting for his luggage at the airport. When I was pregnant with my first child and the first grandchild child in the family, Aidan, my dad was still in the U.S. for a long vacation trip.  He came home surprising Andy and I with boxes of gifts for Aidan. He hand-carried a sheep rocking chair because he already exceeded weight allowance from all the stuff he got for his first 'Apo'. He even brought home a highchair that he said should be left in his house for Aidan to use when he comes to visit.   My dad is not big on words or display of affection, So I think that was the sweetest my dad has ever done.
Q: What will you give your dad on Father's Day?
A: There is nothing materially I can give that he does not have already.  He knows how loved and grateful I am for everything he has done for the family. The best gift that I give him every day and forever is my service to him.  Sounds weird but YES to always be sure to help him and to do what he asked of me. To take care of him and my mom just like they did when I was growing up.
Doyzkie Buenaviaje (Blogger at Tasty Cebu PH, Marketing Communications Manager at Clover Creatives PR & Events and Owner/Blogger at Doyzkie Buenaviaje)
Q: What is your most unforgettable moment with your dad?
A: When we were kids, my dad brings us everywhere! And when we were growing and studying, we were not able to travel as much. Just a few years back, my dad and I started a tradition to travel somewhere for his birthday, which falls really close on Father's Day. The trip on 2019 before the pandemic happened to be the most unforgettable because we did a tri-country backpacking for 15 days, and I love how he enjoyed the experience. My dad is friendly, and he easily got along with my local friends on my favorite cities I have been. When we got back from the trip, he had so many stories to tell his grandchildren.
Q: What will you give your dad on Father's Day?
A: I got my dad a comfy sneakers to use for the upcoming adventures we shall be going when it's safe to travel again.
Lakambini Chiu (Managing Director at Julie's Bakeshop and Managing Director at Potato Corner US)
Q: What is your most unforgettable moment with your dad?
A: Unforgettable moment is when he give us the opportunity to live in this beautiful World that God has created. 
Q: What will you give your dad on Father's Day?
A: I will give Him back the opportunity to be grateful and thankful for what we have, and what we are now. And that is what you call TIME…
Chef Gerard Apurado (Pastry Chef at Plantation Bay's Bakeshop by the Beach)
Q: What is your most unforgettable moment with your dad?
A: My father would always invite me to spend time with him over a bottle of beer—It is safe to say that  most of my wisdom came from my father, he has always been a streetwise (I'm sorry mom!) and probably the most unforgettable moment I had with him is our conversation right after graduation, and I can still remember his words, "as you embark in this new phase in your life, and when you found a job, I would appreciate if you don't give me money, spend your money for yourself and your experiences for I am still well and able to finance myself, it's never your responsibility to raise me". Those words struck me.
Q: What will you give your dad on Father's Day?
A: I would not give any material things, when travel eases, I will visit home and spend more time with him over a bottle of beer again. I have always missed having those conversations with him. Time well spent and substantial conversations with an important person in our lives is something all of us long for.
Kris Tiffany Janson (Former Financial Analyst for San Miguel Yamamura Packaging Corp., Beauty Queen, Ramp and Print Model)
Q: What is your most unforgettable moment with your dad?
A: I have so many fond memories of my Papa and I cannot easily pick but what comes to mind was when I joined my first pageant because he went all out in supporting me. Back then social media was not the top priority when you would think about promoting or advertising a product or the candidate you support. He printed out photos of me to show to his workmates and to ask for support.
Q: What will you give your dad on Father's Day?
A: I will send him prayers like I do every night. I know he is in a better place, and I hope that he is proud of me and the woman that I have become.
EXCLUSIVE: Never Been Released Behind-the-Scenes photos of Zee Lifestyle's Emerald Issue Cover Shoot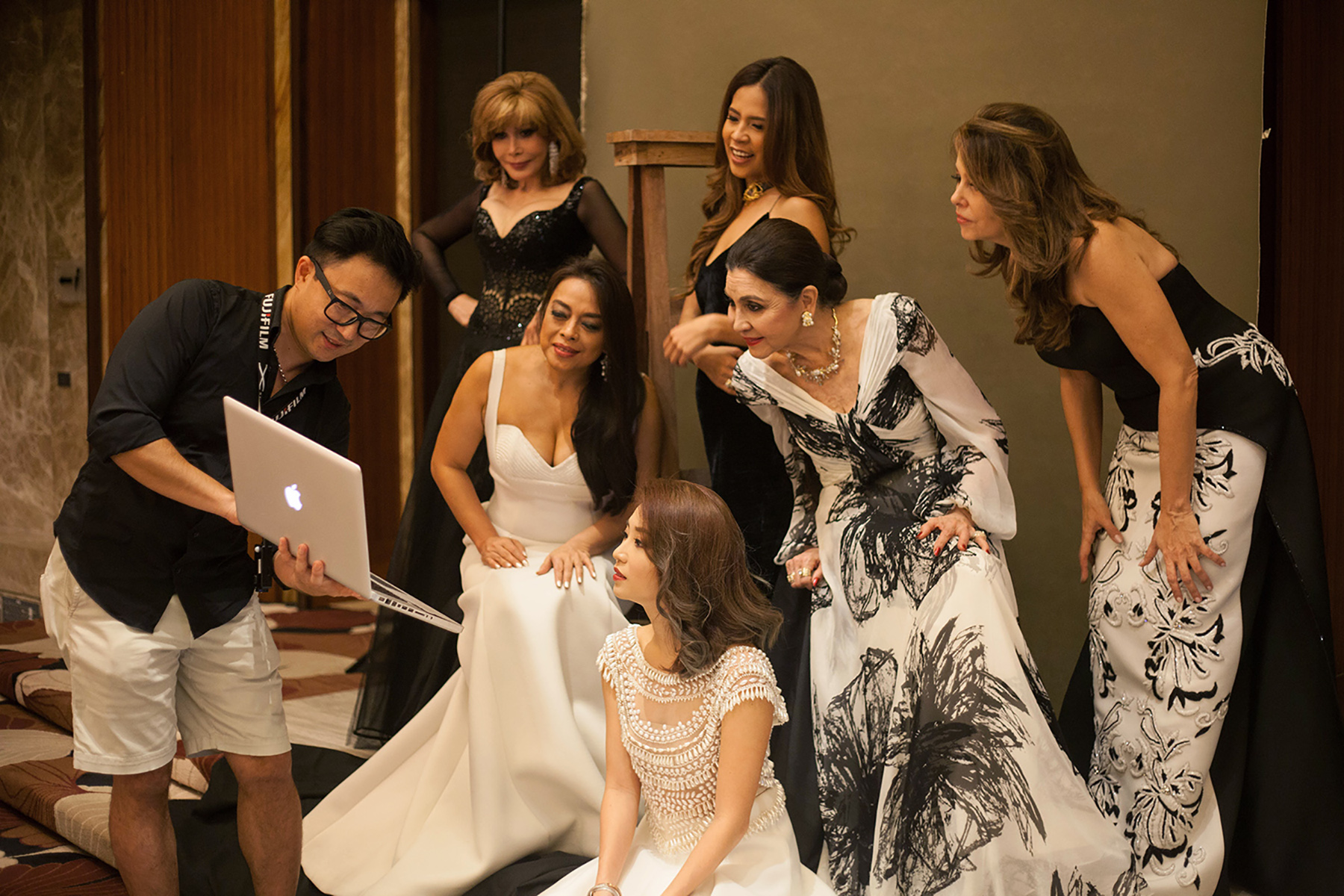 We celebrate the strength and resilience of womanhood in this year's Mother's Day by looking back at these never been seen before behind-the-scenes shots of  Zee Lifestyle Magazine's Emerald (20th Anniversary) Issue cover shoot featuring the "Leading Women" of Cebu.
***
LEADING WOMEN
To celebrate the 20 beautiful years of Zee Lifestyle as the ultimate source of lifestyle news in Cebu, we handpicked 12 strong and stylish women of Cebu from every age group. These women show us that independently building one's strength of character and living one's passion knows no age. From the beginning, Zee has always been empowering women, providing the Cebuanas a platform to express their beauty and confidence, share their passions, engage in economic and political participation which yields to viewing women with equality and respect that we deserve.
photography Jan Gonzales
creative director Melo Esguerra
art director Doro Barandino
sittings editor Shari Quimbo
beauty director Romero Vergara
makeup Arnauld, Janice Barillo and Nicko dela Peña
hair Jessie Egos and Jake Arias
fashion styling Clint Potestas
production assistants Patty Taboada and Katrina Labra
locale Marco Polo Plaza Hotel Cebu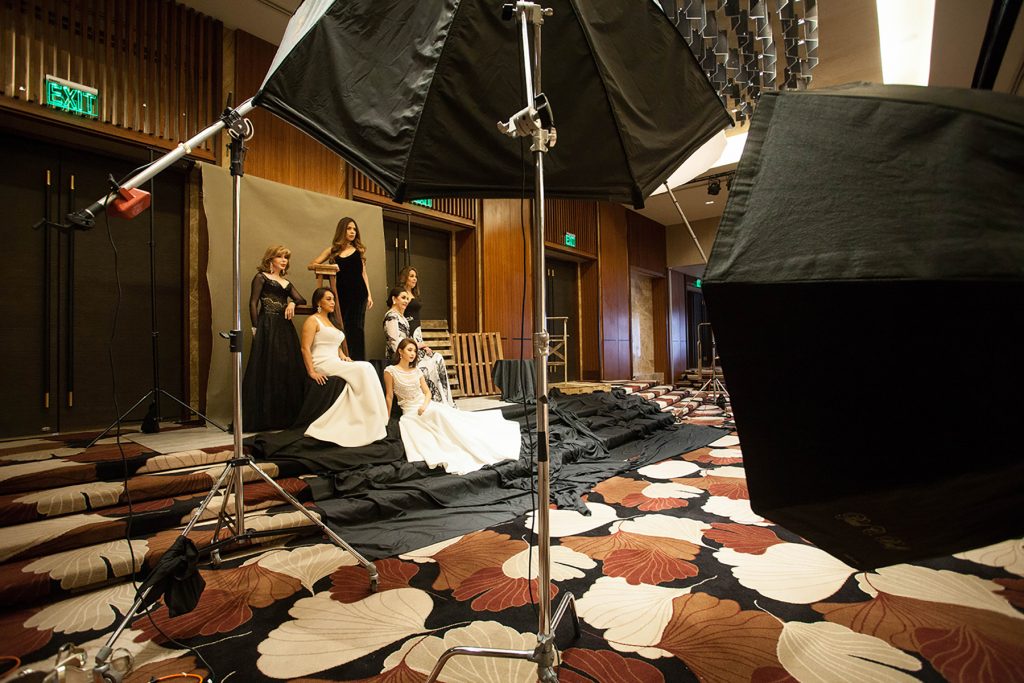 Twelve women, two sets and one afternoon. That is how the Zee Lifestyle team decided to celebrate the title's 20th anniversary issue—with a challenge that, in some ways, is one of our biggest productions yet.
The idea came along when publisher Eva Gullas and editor-at-large Melo Esguerra were discussing a cover story that would best represent the magazine's history. From commissioning artistic depictions on Cebu to playing with the anniversary's emerald theme, no idea had stuck until Melo suggested putting a series of women who had already been on the cover of Zee, again on the cover all together.
Coming up with the list of names, of course, was no small feat. Our covers from the last 20 years have included several strong personalities—from philanthropists and politicians, to actors, and names to soon watch out for, our pages have seen them all. The challenge, then, was to come up with a list of women who had been driving forces in their respective fields when they had first appeared on the cover, and remain as powerful players even today.
With input from editors, both past and present, we rounded up 12 women from different age groups, fields and industries, who are all strong and passionate at whatever it is they do—Amparito Lhuillier, who remains the doyenne of Cebu society as a picture of elegance and class with her continuing efforts in business and social causes; the always-stylish Marguerite Lhuillier, herself an example of sophistication in all her efforts, whether business or otherwise; Margot Osmeña, who as a Cebu City Councilor has spearheaded many urban projects directed for the betterment of living in the city; hospitality mavens June Alegrado and Alice Woolbright, who are deeply involved in the rise of their brands, Bluewater properties and Beverly Hotel, respectively; Christina Garcia Frasco, the current Lilo-an Mayor advocating impressively progressive efforts in the area; former model Fiona King, now a major player in homegrown real estate with projects like Bloq Residences; the fitness enthusiast Danessa Onglatco who has espoused wellness with the opening of Yogahub; restaurateur Carla Yeung-McKowen who is behind the city's hottest dining outlet, The Pig & Palm; designer Mia Arcenas, whose signature resort wear and accessories are representative of Cebu's laid back lifestyle; Kym Maitland-Smith, who juggles efforts in swimsuit design through SOLTI Activewear and is building awareness for the vegan lifestyle; and Kryz Uy, whose online presence was a strong one even before fashion blogs were on anyone's radar.
An impressive bunch, for sure. These women properly embody the characteristics that Zee Lifestyle looks for in one who makes the cover—beauty, yes, but also elegance coupled with individuality, and always a strong drive to succeed in whatever efforts they are directed.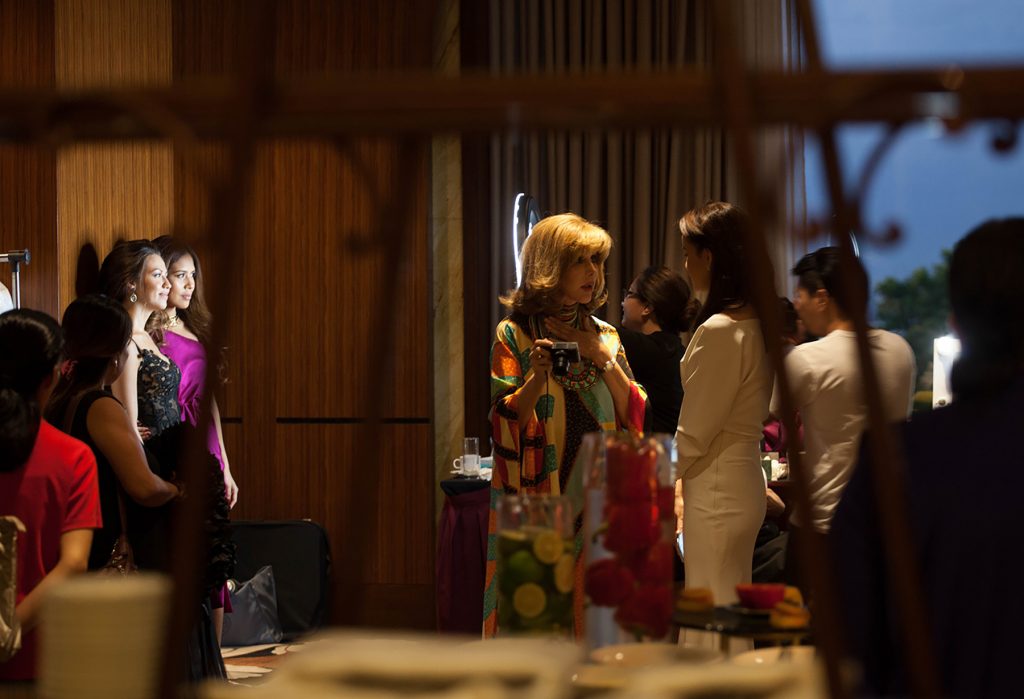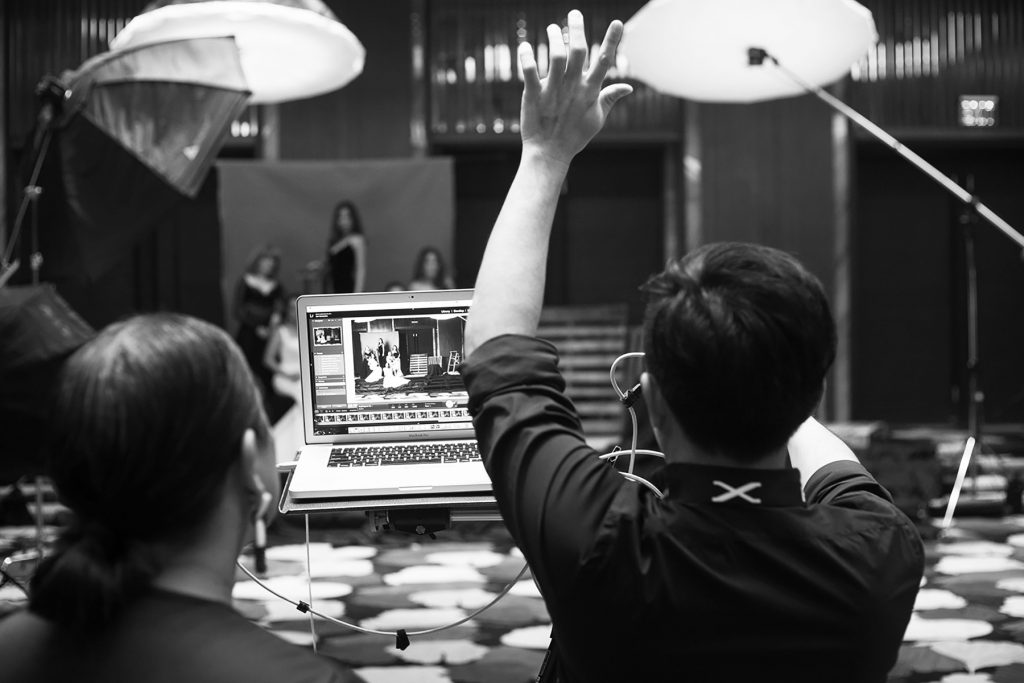 This, it turns out, was the fitting tribute to the years Zee has been Cebu's premier lifestyle bible, as well as a sign of the things forthcoming. Our 12 cover stars may have been on our pages before, but if their current efforts are any indication, our pages will continue to see more of them in the future. And as continuing purveyors of what Cebu has to offer, Zee Lifestyle will happily be seeing them in the years to come.
(This article had already been published in Zee Lifestyle's December 2016 Emerald Issue, "Leading Women" on pages 140-155.)
La Liga Henerales: Shaping History Awareness Back Again in Cebu
La Liga Henerales is a community of young talents passionately promotes historical awareness through periodic costumes carefully researched for its authenticity and accuracy and promoted as well in events and schools.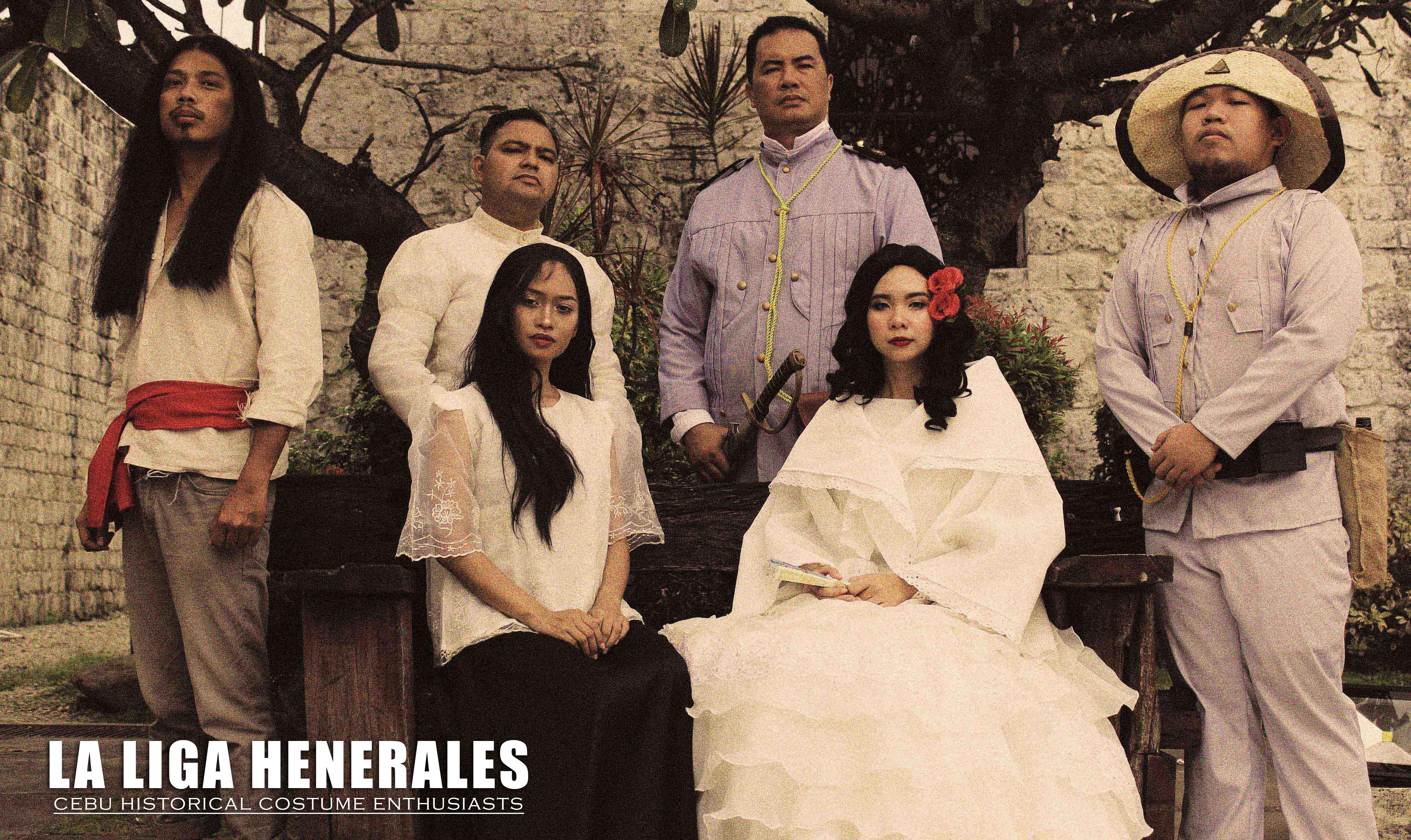 Only few individuals before were into pursuit in this historical awareness project until the age of communication where internet is convenient in the palm of our hands through our gadgets. New information travel fast and data is retrievable, yet also possess a disadvantage with the plethora of different social media platforms carried by various makers as well. In a daily basis, historical backgrounds are unearthed making its trend until now as new discoveries are released, but the idea of these information being shown and shared is as close as not valuing or commemorating to its sources leaving this information just a trend.
There is a certain community of Cebuanos that are taking a quest to rewrite and restructure what was in the past, filling the gaps in facts with further research of variable sources that are made debatable but sticks to it true cause, to unveil the truths of our heritage and our origins, as Cebuanos and as Filipinos as well.


La Liga Henerales is a Cebu-based, non-profit organization composed of a group of talented, committed and respectable individuals from different walks of life, schools and profession whose primary aim is to promote both, Cebuano and filipino culture and heritage that was depicted before in pre-colonial and colonial eras via re-enactment with costumes vested in proper research and investigation to achieve authenticity. They also push their cause on schools and other social gatherings promoting and spreading awareness about our local, and national heroes that we look up to. With these said, they also portray a closer look of the lifestyle of the past to where they perform stories, perform forgotten dances and rituals and portray their individual roles, vital in the fight of our country's future during those challenging times, and in honor to spread awareness of the lost practices we had in those times.
The Founder
Louis Kenneth Villaflor, an entrepreneur and an avid history enthusiast and costumer, founded the group on the purpose of re-educating the youth about real local and national history, he saw the opportunity to combine his favourite hobbies which is costuming and story role-playing and the process to instill the historical awareness and value among the youth and in schools, along with a group of fellow enthusiasts who shares his passion about research and history, they took it among themselves to be purposeful in the advocacy in spreading historical awareness in schools or events by wearing periodically correct costumes and sharing the stories and its value to the youth.
Behind the Garments
Meet Rodney "Pee-Wee" Senining, who has been in the fashion industry since the late 90's, strives  in concepts of avant-garde, innovation and cutting edge-fashion forward design. And also a teacher of Architecture, Fine Arts and Design of University of San Carlos, he had grown into research of books like the holy grail in the Library Resource Center and is always fascinated of the periodical times and how to preserve it; Hence, his interest had grown for the affinity of Periodical Costumes and Sustainable Fashion.
 Being part of the group La Liga Henerales, he was tasked to instantly be their mentor for the young talents and as the organization is still new and developing with limited funds, resourcefulness and research were done to come up with a good output of photo shoot and was quite proud of it and still promise on the next editions of pieces to be more historically accurate. Even as teacher for Fashion Design in SAFAD, his expertise comes hand in hand with the members as he helps them do research as well. His passion and interest somehow led him with enough knowledge to key the insights of the significant periods and historical backgrounds of it.
Historical Awareness in Cebu
The strength and progress of a country is anchored on how well they know and honor its history. The means of historical awareness in Cebu is almost non-existent among the Cebuanos, although we push forward in tourism and promote beauty through sceneries and other aspects of culture yet never commemorate deeply on historical icons such as our other local heroes, and ancient cultures as well that is almost been forgotten in an urban Cebu. Nevertheless, as long as communities' like La Liga Henerales are now evolving in a learning state by real discovery by multiple resources, this will always reflect of how we appreciate love, patriotism and honor to our country and would look forward to progress.