Five reasons you should see the Dutch-Filipino Film Festival
Films have a distinct power to distill the complexities of the common human experience and translate it into moving and compelling art. The stories told in movies– whether it is about a country's culture, a person's experience, or prevalent social issues– allows the audience to see and understand realities that are unfamiliar or unbeknownst to them.
Recognizing this, the Embassy of the Kingdom of the Netherlands, in cooperation with Dakila – Philippine Collective for Modern Heroism, holds the Active Vista Presents: A Dutch – Filipino Film Festival as part of the celebration of the 65 years of diplomatic relations and 150 years of consular ties between the Netherlands and the Philippines. Themed "Inspire Innovation: Leading Sustainable Innovations toward a Progressive World", the three-month film fest reflects the two nations' commitment to promote human rights and aims to inspire sustainable innovations to address the global challenges ahead.
Here are five reasons why you should check this film fest out:
1. It will open your eyes to a world sometimes unseen, oftentimes ignored
Films can move people to tears or more importantly, to action. The Dutch-Filipino Film Festival features full-length films that showcase the different injustices that are prevalent in our world today. Serious issues like rape, racism, murder, immigration, gender inequality, and women rights violations, are tackled to open the audience's eyes to the many atrocities committed in today's modern world.
These issues are best represented by Dutch feature films Those Who Feel the Fire Burning by Morgan Knibbe, 12 Months in a Day by Margot Schaap, Forget Me Not by Jan Jaap Kulper, A Haunting History by Ilse van Velzen and Fernke van Velzen, A Family Affair by Tom Fassaert, Kicks by Albert Ter Heerdt, Boys by Mischa Kamp, Accused by Paula van der Oest, and Borgman by Alex van Warmerdam.
The curated list of featured Filipino include Kano: An American and His Harem by Monster Jimenez, Edna by Ronnie Lazaro, Ang Huling Cha-Cha ni Anita by Sigrid Andrea Bernardo, Purok 7 by Carlo Obispo, Imbisibol by Lawrence Fajardo, Himpapawid by Raymond Red, Crescent Rising by Sheron Dayoc, Mondo Manila by Khavn Dela Cruz, Swap by Remton Siega Zuasola, Shift by Siege Ledesma, Bunso by Ditsi Carolino, Iisa by Chuck Gutierrez, Balikbayan #1: Memories of Overdevelopment Redux III by Kidlat Tahimik, Miss Bulalacao by Ara Chawdhury, Honor Thy Father by Erik Matti, Barber's Tales by Jun Lana, Taklob by Brillante Mendoza, Engkwentro by Pepe Diokno, and Norte by Lav Diaz.
2. Don't have the luxury of time? Indulge in immersive short films
If you're pressed for time and can only watch short films, the Dutch-Filipino film fest also features a collection of short documentaries to warm your heart, get you thinking, or thrill you to the bone.
Dutch short films include 10 x 1: A Collection of One Minute Films by Gertjan Zuilhof, Land of Desire – Happy is the New Black by Donna Verheijden, I Am a Girl! by Susan Koenen, Arigato by Anielle Webster, Sniper of Kobani by Reber Dosky, The Double by Roy Villevoye and Jan Dietvorst, Under the Apple Tree by Erik van Schaaik, and Sprinkles 4-Ever! by Willem Baptist.
Katapusan Labok by Aiess Alonso, Wag kang Titingin by Pam Miras, Mga Alingawngaw sa Panahon ng Pagpapasya by Hector Barretto Calma, Missing by Zig Dulay, Sa Wakas by Ma. Veronica Santiago, Bakaw by Ron Segismundo, Ang Telenovela ni Juan at Luzviminda by Emerson Reyes, Hindi Ako Makatulog Nang Wala Ka sa Tabi Ko by Jade Castro, Da More Da Meniyer by Erik Matti, and Faculty by Jerrold Tarog are among the Filipino short films featured in the film fest.
3. Witness two different cultures merge through the language of film
Despite the geographical distance and their cultural differences, the Netherlands' relationship with the Philippines is defined by mutual understanding and cooperation. Nothing is more fascinating than to see these two countries work together toward a common goal using creative means like movies.
The Dutch-Filipino film fest will showcase the best of Dutch and Filipino films which tell stories in extraordinary ways. If you're a movie-goer who likes watching documentaries that make you think of today's society or a film student who likes to learn about different cultures, this film fest is definitely for you.
4. Be fascinated by the magic of award-winning films
If you want to watch Dutch and Filipino films that have been recognized by the world's most prestigious award-giving bodies, then this film festival is the perfect venue for you.
Those Who Feel the Fire Burning
Golden Calf for Best Documentary Long Documentary & Best Sound Design,
Nederlands Film Festival
Borgman
Golden Calf for Best Feature Film, Best Actress, & Best Script,
Nederlands Film Festival
Balikbayan #1: Memories of Overdevelopment Redux III
Caligari Film Award,
Berlin International Film Festival
Norte, Hangganan ng Kasaysayan
Filipino entry for Best Foreign Language Film, 87th Academy Awards
Nominated for Prix Un Certain Regard, Cannes Film Festival
Best Picture and Best Actress, Gawad Urian Awards
Nuremberg International Human Rights Film Award
Taklub
Ecumenical Jury Prize- Special Mention, Cannes Film Festival
Best Picture, Gawad Urian Awards

5. No need to spend a single peso to satisfy your craving for films… and learning!
You don't have to spend a lot to learn new things, culture, or even language and immerse yourself in a world of ideologies and insights. Watching films featured in the Dutch-Filipino film fest will let you do all those things for no cost at all.
All you have to do is to sit back, relax, and enjoy the variety of films the film festival is offering. You can also invite a friend or two!
The Active Vista International Human Rights Film Festival is co-presented by the Embassy of the Kingdom of the Netherlands in partnership with the Commission on Human Rights of the Philippines, Film Development Council of the Philippines, National Commission for Culture and the Arts, University of the Philippines Film Institute, Movies that Matter, Philippine Alliance of Human Rights Advocates, Ateneo Human Rights Center, Alternative Law Groups, Metro Manila Pride, Filipino Freethinkers, ABS-CBN News Channel, BusinessWorld, WhenInManila.com, and CinemaBravo.
Films will also be screened in Davao (July 30-August 5), Iloilo (August 9-13), Cebu (August 20-26), Baguio (September 6-10), and Manila (September 27-October 1). Closing screenings will be held on October 8-9 at Shang Cineplex, Shangri-La Mall, Mandaluyong.
For more information on the Dutch-Filipino Film Festival, visit the website and Facebook or follow on Twitter.
Citizens of the World: CAMPAIGN 2KRAINE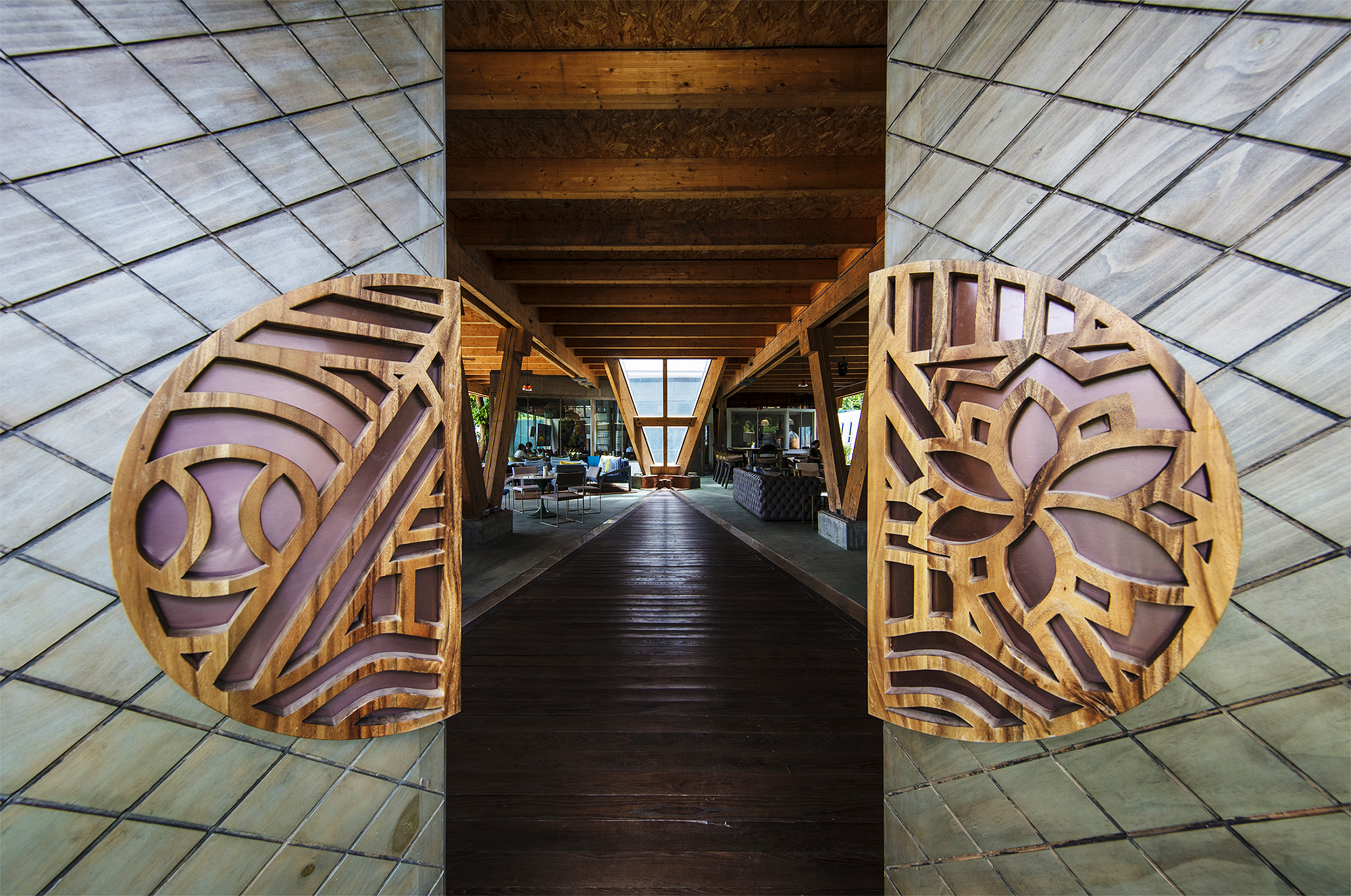 Citizens of the World: CAMPAIGN 2KRAINE
By Eva Gullas
"We are all citizens of the world. What's good for you, must be good for all. If you are lost, share a plate with a stranger… you will find who you are."

-Jose Andres, renowned Spanish Chef and founder of World Central Kitchen
Where there are humanitarian disasters, you will find the volunteers of World Central Kitchen.  In their midst will be local chefs, most of them inspired by its iconic founder, celebrity chef José Andrés. Founded in the aftermath of the Haiti earthquake in  2010, World Central Kitchen established its "chef network," of global professional chefs. The vision was for a kind of "chefs without borders" program where volunteers would enact positive change by cooking using local knowledge and resources. Last year, they even came to the island of Siargao in response to an Instagram plea for help after typhoon Odette almost levelled this idyllic paradise. WCK sponsored 2 community kitchens for 2 months serving 250 to 500 meals per day in Siargao.
Chef José Andrés was born in Spain where he honed his culinary skills at the eponymous El Bulli under Ferran Adria. By the time he moved to the US in 1991, he was well on his way to being part of the celebrity chefs, with his Bazaar restaurant at the then SLS Hotel in Beverly Hills a favorite hang-out for Hollywood stars. Michelin stars and James Beard awards followed closely. These days though, Jose Andres spends his time in kitchens all over the world while his top rated chain of restaurants in the US continue to thrive. There's a Bazaar restaurant at Las Vegas and Miami, and if you happen to be in the area, check out their amazing servings – it's worth the splurge especially since it is owned by this great humanitarian!
With the Ukraine invasion delivered to us in sharp details tru social media and TV, it's hard to ignore. And so, it was a natural conversation to be able to do something about it even in a small way. On a full-moon evening a few days ago, joining us at a beachside home for dinner was Matthew Wood, the German singer guest of Miranda Konstantiniduo who is here for a few days to shoot his latest music video. Sated with a good meal by the sea, we idly discussed a fund raising event with Matthew. We have been so engrossed with local politics and a looming election in just 2 months, that it was refreshing to talk about something bigger than our small world. Butch Carungay, seated in front of me, took the idea to heart and by the following day, he had the graphics for the event, and a ready rolodex of possible donors for the silent auction. Getting on board the following night was Carlo Cordaro, who happily lent us the second level of Asmara Resort. To complement Matthew, Cebuana singer Doods Osmena also will belt out a few songs. An impressive list of items for the silent auction is being compiled by Butch, composed of overnight stays at top resorts, artworks and furniture pieces from named artists.  We will post a list on the day of event. 
It is sponsored by Zee Publications Inc., in our first foray after having been dormant during the pandemic and typhoon Odette. Zee will soon be launching a new artsy printed magazine called Eatz Cebu!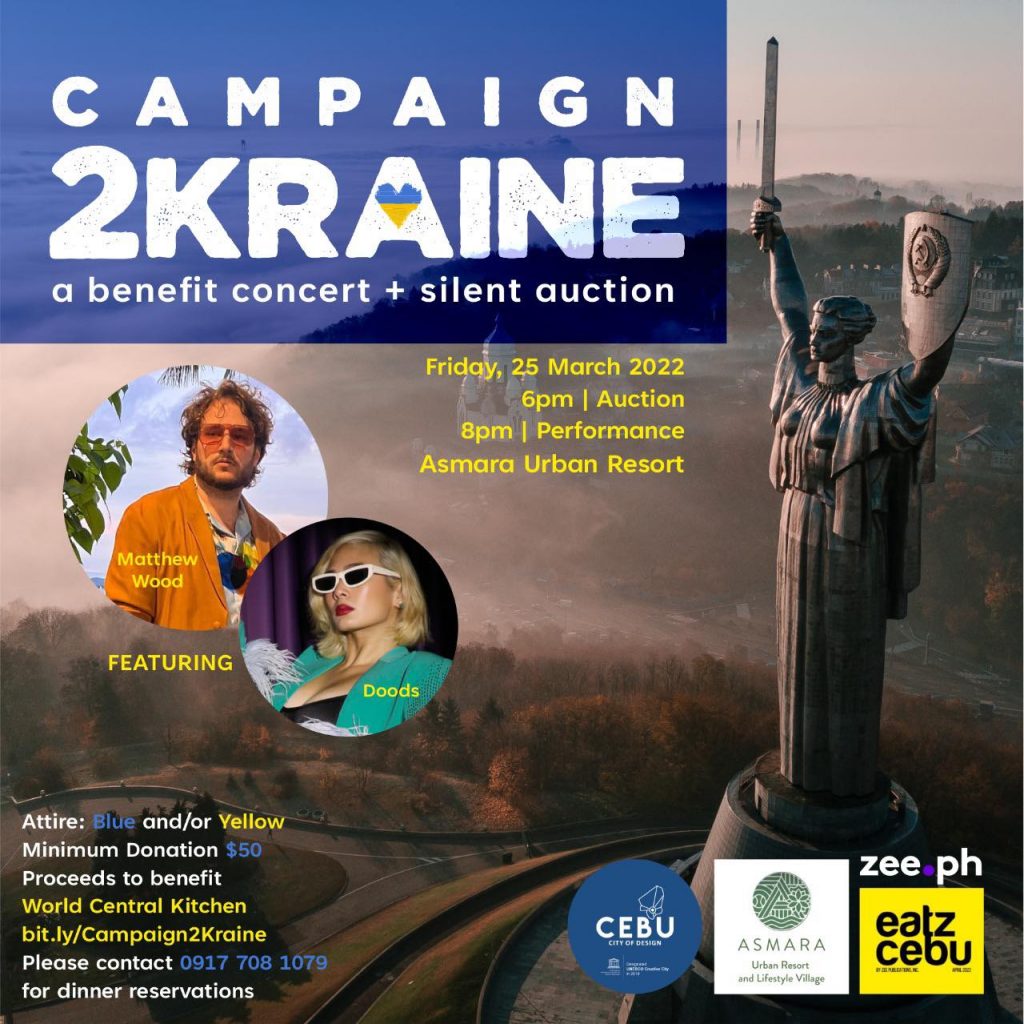 This Friday, March 25, at 6pm, we open the doors of Asmara Urban Resort (see map) for this fundraising where we hope you can join us by donating a minimum of $50 to the World Central Kitchen directly at https://wck.org/donate. It will be an evening of fun and fundraising, and entry is tru an email or digital receipt of your donation.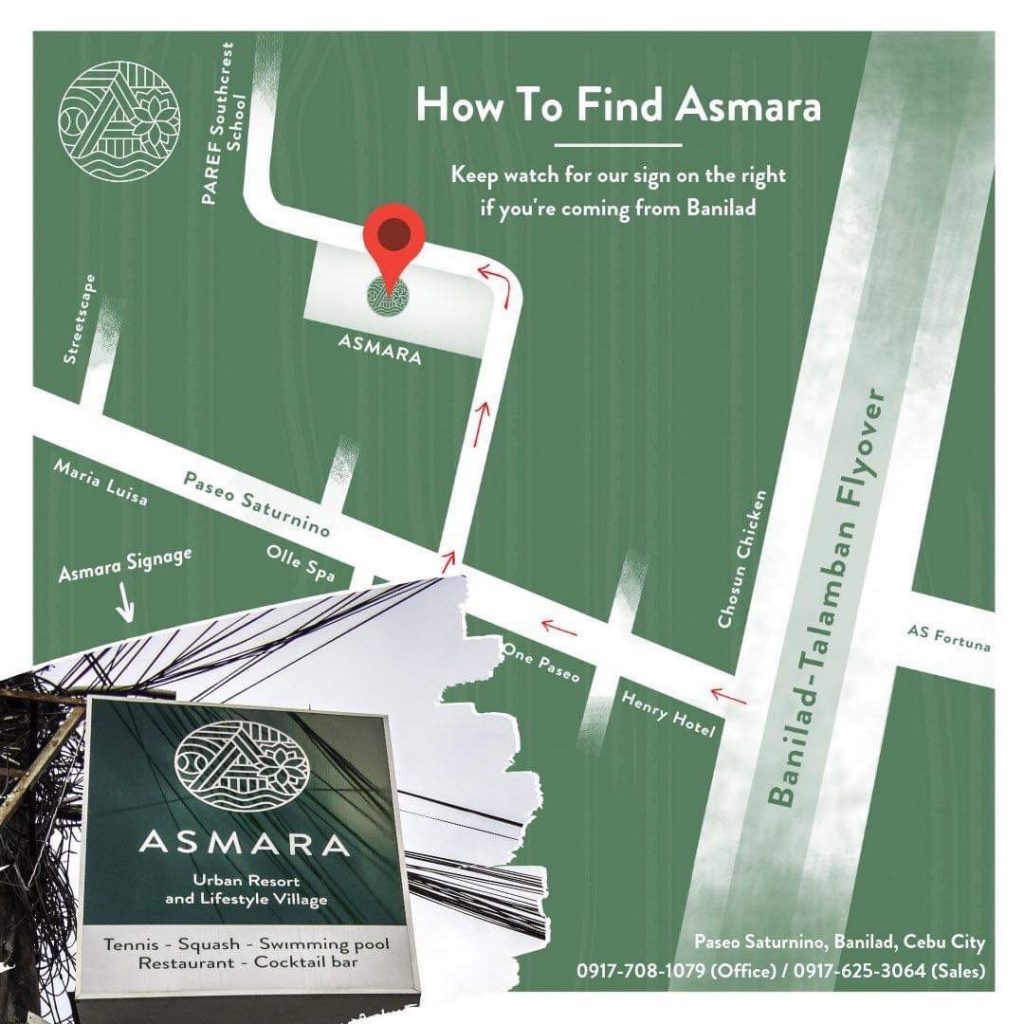 ***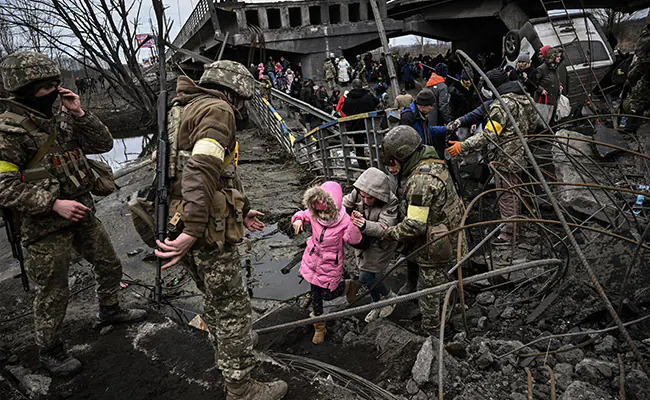 On February 24, 2022, Russia invaded Ukraine. By February 25, 2022, Chef José Andrés' World Central Kitchen (WCK) was on the ground serving free wholesome meals to those fleeing the violence. Chef Andrés and his volunteers have already served more than one million meals to Ukrainian refugees, from basements, train stations, and shelters. Still, cooking and distributing food in a war zone comes with unique challenges. "We began operations…over two weeks ago inside Lviv," says Andrés. "The last two days we saw some missiles falling down. So, the western side of Ukraine, that actually was a safe haven for many Ukrainians leaving war, is already kind of feeling like the war is getting closer." For Andrés, it's a humanitarian necessity and a call he answers. "The least we can do at World Central Kitchen is be next to them – making sure they will be fed every day."
SOURCE: MSNBC
Take a Closer Look at the Stunning Couture Wedding Dresses of The Brides At Triton Fashion Show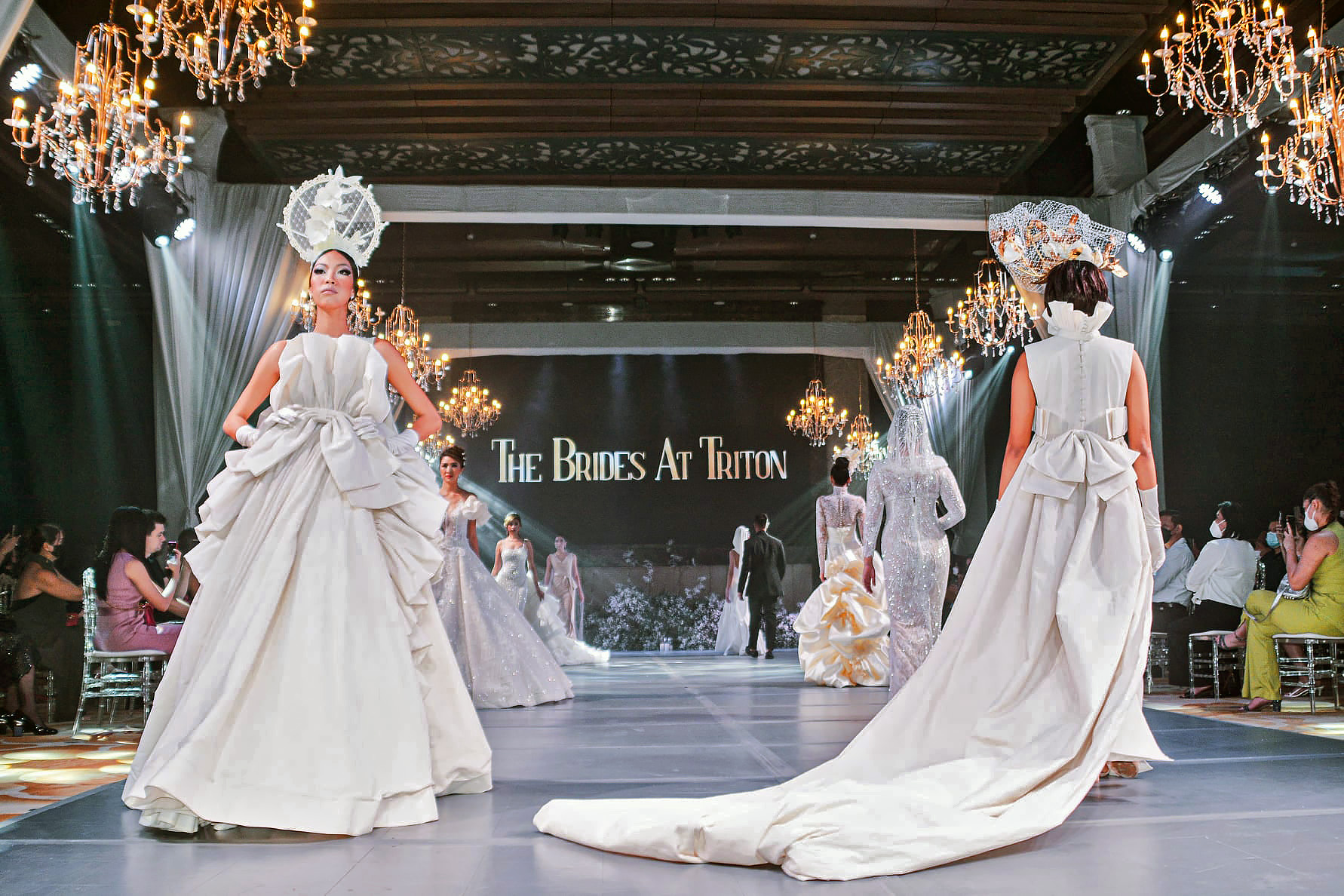 photography by Ephraim Basbas
The wedding industry, together with twenty of Cebu's leading as well as emerging fashion designers just made a glorious comeback in one magnificent fashion show, The Brides at Triton last March 12, 2022 at the Triton Grand Ballroom of the only 5-star premier resort & water park in the Philippines, Jpark Island Resort & Waterpark Cebu, in partnership with Danny Villarante, Emi Ayag and Cary Santiago.
Let's take a closer look at the exquisite bridal couture dresses showcased at the fashion show: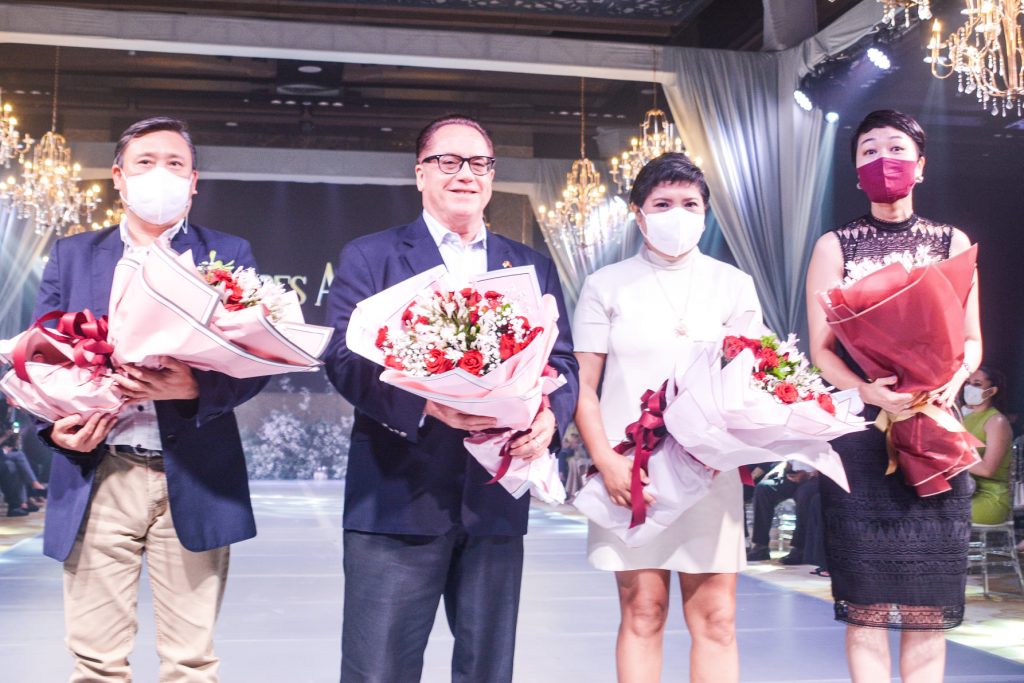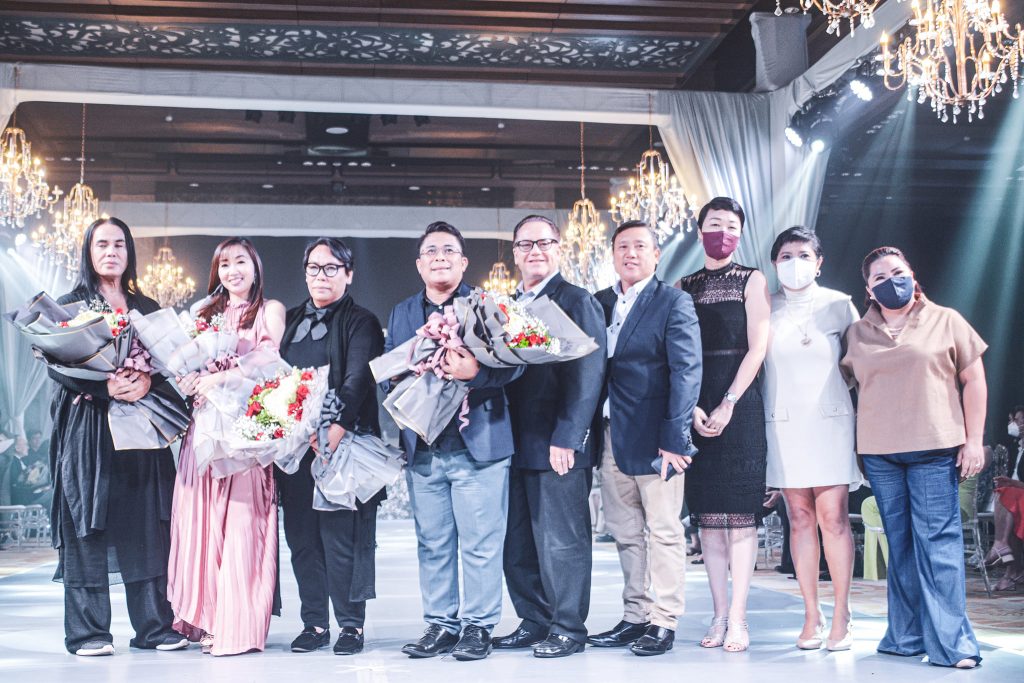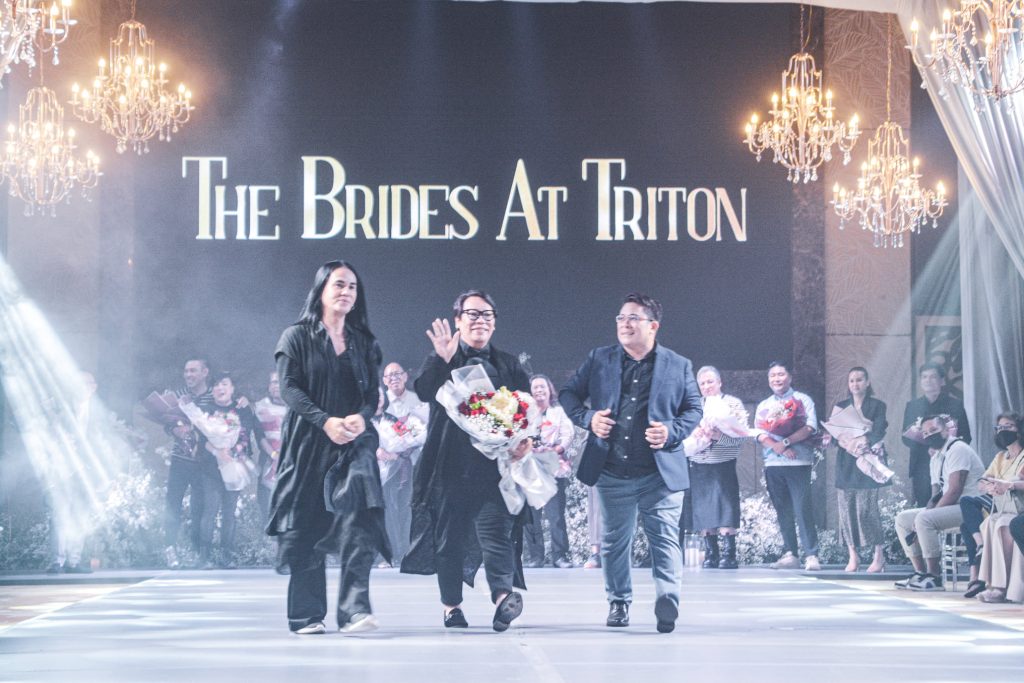 Inside Scoops at Cebu Art Week 2021
Post-Art Affair
By Emcee Go
On a rainy evening last Thursday, the first ever The Visayas Art Fair opened with fanfare, attended by art collectors, political personalities headed by Governor Gwen Garcia and Mayor Mike Rama, and big a crowd of Cebuanos.  The well attended 4-day event at the Montebello Hotel was an initiative of the Cebu Design Week (CDW) Inc., in collaboration with the National Commission for Culture and the Arts, the Office of the Presidential Assistant for the Visayas, the Sacred Heart School for Boys Batch 1985 Foundation and the Cebu Furniture Industries Foundation.
A separate hall was created purposely to house art galleries from Cebu, Manila and Bacolod. Qube Gallery headlined with an impressive body of work by Cebuano artist Anton Quisumbing and Sio Montera.  Quisumbing, noted for his metallic sculpture of churches, showed his latest collection with flat renditions of his otherwise 3D works, a series of architecturally defined lines that evoke his many churches.  On one side of Qube was a booth with paintings done by UP Fine Arts students while on the other side stood a huge painting done by Bacolod-based Charlie Co, titled Lukbo (reportedly priced at 4M). Project Orange, the Bacolod based collective, was well represented, as well as from Manila, among them Metro Gallery where a Dino Gabito painting of a monotone drape was sold early on.  Brisk sales were done as art lovers mingled with a surge of curious crowd who were there mainly for their IG feeds.
Across the hall beyond the main driveway, in the central lobby, quietly facing the food stall of Tinderbox and Chocolates, a display wall featuring a Fernando Amorsolo, Martino Abellana and Romulo Galicano stood unguarded behind a large canvas of Ronald Ventura. Collectively, these 4 painting would be the Mona Lisa of the exhibit.  The elusive Mr. Ventura famously sold an artwork titled "Party Animal" at Christie's Live Auction in Hong Kong for a cool 120 million pesos recently.
Late in the afternoon, an open auction of art pieces was going on — with jaw dropping figures of several zeros casually being thrown around, including another Gabito canvas that allegedly banged for 2M. Looking at the auction list, one wag was prompted to comment — I don't know any of these art collectors, all names with 2 or 3 letters!
Other activities were on hand. The finalists of Miss Cebu 2022 were presented during a fashion show that featured the locally woven hablon creations of Dexter Alazas.  Another fashion show by FIDA students got rained on and had to transfer indoors. Both were staged to perhaps attract the otherwise uninclined art audience, a laudable enough reason. Seen downing several goblets of celebratory Moët was CDW's Butch Carungay, together with Congressman Toff de Venecia who was on hand to talk about his creative industry initiatives in Congress, and Isa Garcia, perhaps eyeing more artwork for her dad Winston Garcia's old masters.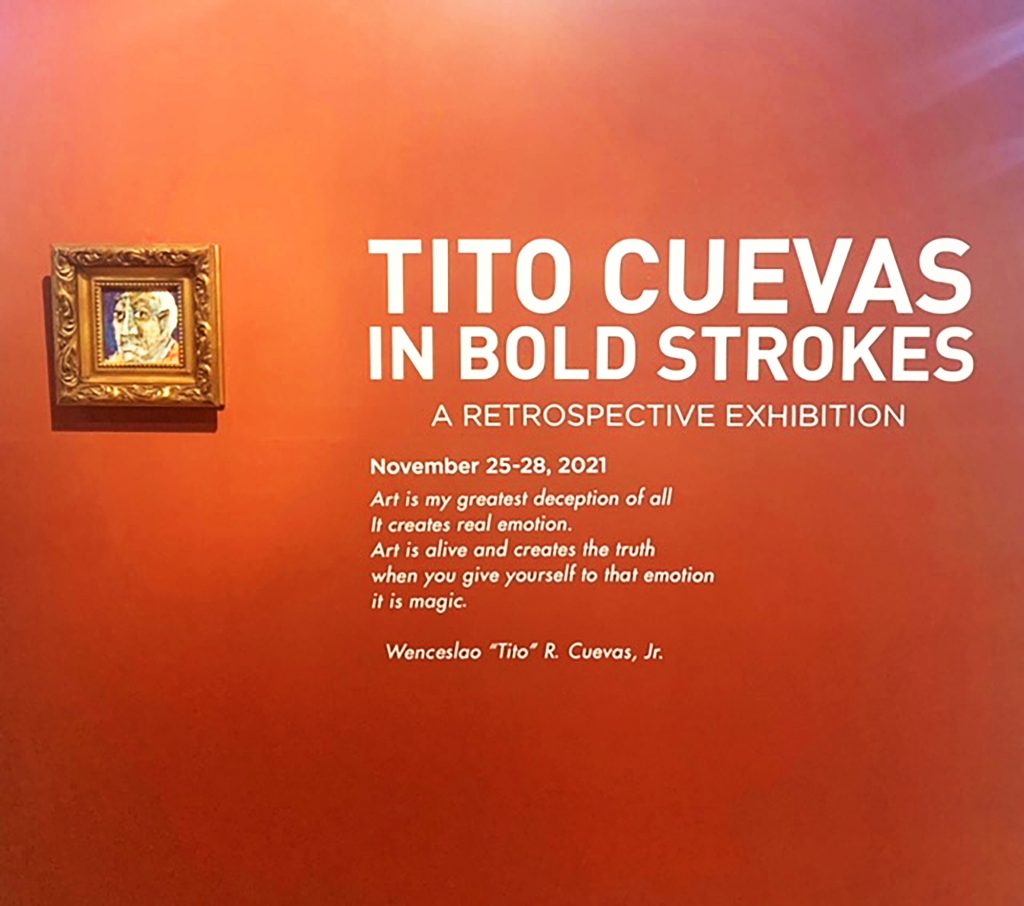 The last, and best attraction of the Cebu Art Fair, at least in the opinion of this magazine, was the impressive pavilion housing the Tito Cuevas retrospective.  The modernist Cebuano artist operated for many decades at his humble home near the Cebu Capitol. Cuevas passed away in 2012. This would be the first time his body of work is displayed, and the scope and breath of his genius is impressive, largely undiscovered except to his avid collectors. In this exhibit, 2 paintings of  self portrait was a fun and irreverent play of colors and multiple heads with different expressions, part of the artist collection now belonging to his family. The 36 x 36 canvases are currently priced at P990,000. A large part of the Cuevas exhibit is owned by art-lover Michael Dino and his wife Christine.  Dino has been buying the Cuevas for some time, and now his more than 20 artworks anchors this retrospective.  "This is his last work and remains unfinished", Christine Dino explained when asked why the huge splash of orange and yellow canvas was in prominent position.
Michael Dino is in a unique position to pull off this feat.  As the Presidential Advisor in Cebu, he has at his disposal the many government agencies needed to help.  Add to that his genuine love of collecting art, and access to the city's only estate hotel, Montebello. "It was a collective effort," he answered when we congratulated him. "Have you seen the wall of our next project," he further tells us.  This would be CICAD, the exciting new chapter of Michael Dino's passion with art. But that would have to be another story.