Five reasons you should see the Dutch-Filipino Film Festival
Films have a distinct power to distill the complexities of the common human experience and translate it into moving and compelling art. The stories told in movies– whether it is about a country's culture, a person's experience, or prevalent social issues– allows the audience to see and understand realities that are unfamiliar or unbeknownst to them.
Recognizing this, the Embassy of the Kingdom of the Netherlands, in cooperation with Dakila – Philippine Collective for Modern Heroism, holds the Active Vista Presents: A Dutch – Filipino Film Festival as part of the celebration of the 65 years of diplomatic relations and 150 years of consular ties between the Netherlands and the Philippines. Themed "Inspire Innovation: Leading Sustainable Innovations toward a Progressive World", the three-month film fest reflects the two nations' commitment to promote human rights and aims to inspire sustainable innovations to address the global challenges ahead.
Here are five reasons why you should check this film fest out:
1. It will open your eyes to a world sometimes unseen, oftentimes ignored
Films can move people to tears or more importantly, to action. The Dutch-Filipino Film Festival features full-length films that showcase the different injustices that are prevalent in our world today. Serious issues like rape, racism, murder, immigration, gender inequality, and women rights violations, are tackled to open the audience's eyes to the many atrocities committed in today's modern world.
These issues are best represented by Dutch feature films Those Who Feel the Fire Burning by Morgan Knibbe, 12 Months in a Day by Margot Schaap, Forget Me Not by Jan Jaap Kulper, A Haunting History by Ilse van Velzen and Fernke van Velzen, A Family Affair by Tom Fassaert, Kicks by Albert Ter Heerdt, Boys by Mischa Kamp, Accused by Paula van der Oest, and Borgman by Alex van Warmerdam.
The curated list of featured Filipino include Kano: An American and His Harem by Monster Jimenez, Edna by Ronnie Lazaro, Ang Huling Cha-Cha ni Anita by Sigrid Andrea Bernardo, Purok 7 by Carlo Obispo, Imbisibol by Lawrence Fajardo, Himpapawid by Raymond Red, Crescent Rising by Sheron Dayoc, Mondo Manila by Khavn Dela Cruz, Swap by Remton Siega Zuasola, Shift by Siege Ledesma, Bunso by Ditsi Carolino, Iisa by Chuck Gutierrez, Balikbayan #1: Memories of Overdevelopment Redux III by Kidlat Tahimik, Miss Bulalacao by Ara Chawdhury, Honor Thy Father by Erik Matti, Barber's Tales by Jun Lana, Taklob by Brillante Mendoza, Engkwentro by Pepe Diokno, and Norte by Lav Diaz.
2. Don't have the luxury of time? Indulge in immersive short films
If you're pressed for time and can only watch short films, the Dutch-Filipino film fest also features a collection of short documentaries to warm your heart, get you thinking, or thrill you to the bone.
Dutch short films include 10 x 1: A Collection of One Minute Films by Gertjan Zuilhof, Land of Desire – Happy is the New Black by Donna Verheijden, I Am a Girl! by Susan Koenen, Arigato by Anielle Webster, Sniper of Kobani by Reber Dosky, The Double by Roy Villevoye and Jan Dietvorst, Under the Apple Tree by Erik van Schaaik, and Sprinkles 4-Ever! by Willem Baptist.
Katapusan Labok by Aiess Alonso, Wag kang Titingin by Pam Miras, Mga Alingawngaw sa Panahon ng Pagpapasya by Hector Barretto Calma, Missing by Zig Dulay, Sa Wakas by Ma. Veronica Santiago, Bakaw by Ron Segismundo, Ang Telenovela ni Juan at Luzviminda by Emerson Reyes, Hindi Ako Makatulog Nang Wala Ka sa Tabi Ko by Jade Castro, Da More Da Meniyer by Erik Matti, and Faculty by Jerrold Tarog are among the Filipino short films featured in the film fest.
3. Witness two different cultures merge through the language of film
Despite the geographical distance and their cultural differences, the Netherlands' relationship with the Philippines is defined by mutual understanding and cooperation. Nothing is more fascinating than to see these two countries work together toward a common goal using creative means like movies.
The Dutch-Filipino film fest will showcase the best of Dutch and Filipino films which tell stories in extraordinary ways. If you're a movie-goer who likes watching documentaries that make you think of today's society or a film student who likes to learn about different cultures, this film fest is definitely for you.
4. Be fascinated by the magic of award-winning films
If you want to watch Dutch and Filipino films that have been recognized by the world's most prestigious award-giving bodies, then this film festival is the perfect venue for you.
Those Who Feel the Fire Burning
Golden Calf for Best Documentary Long Documentary & Best Sound Design,
Nederlands Film Festival
Borgman
Golden Calf for Best Feature Film, Best Actress, & Best Script,
Nederlands Film Festival
Balikbayan #1: Memories of Overdevelopment Redux III
Caligari Film Award,
Berlin International Film Festival
Norte, Hangganan ng Kasaysayan
Filipino entry for Best Foreign Language Film, 87th Academy Awards
Nominated for Prix Un Certain Regard, Cannes Film Festival
Best Picture and Best Actress, Gawad Urian Awards
Nuremberg International Human Rights Film Award
Taklub
Ecumenical Jury Prize- Special Mention, Cannes Film Festival
Best Picture, Gawad Urian Awards

5. No need to spend a single peso to satisfy your craving for films… and learning!
You don't have to spend a lot to learn new things, culture, or even language and immerse yourself in a world of ideologies and insights. Watching films featured in the Dutch-Filipino film fest will let you do all those things for no cost at all.
All you have to do is to sit back, relax, and enjoy the variety of films the film festival is offering. You can also invite a friend or two!
The Active Vista International Human Rights Film Festival is co-presented by the Embassy of the Kingdom of the Netherlands in partnership with the Commission on Human Rights of the Philippines, Film Development Council of the Philippines, National Commission for Culture and the Arts, University of the Philippines Film Institute, Movies that Matter, Philippine Alliance of Human Rights Advocates, Ateneo Human Rights Center, Alternative Law Groups, Metro Manila Pride, Filipino Freethinkers, ABS-CBN News Channel, BusinessWorld, WhenInManila.com, and CinemaBravo.
Films will also be screened in Davao (July 30-August 5), Iloilo (August 9-13), Cebu (August 20-26), Baguio (September 6-10), and Manila (September 27-October 1). Closing screenings will be held on October 8-9 at Shang Cineplex, Shangri-La Mall, Mandaluyong.
For more information on the Dutch-Filipino Film Festival, visit the website and Facebook or follow on Twitter.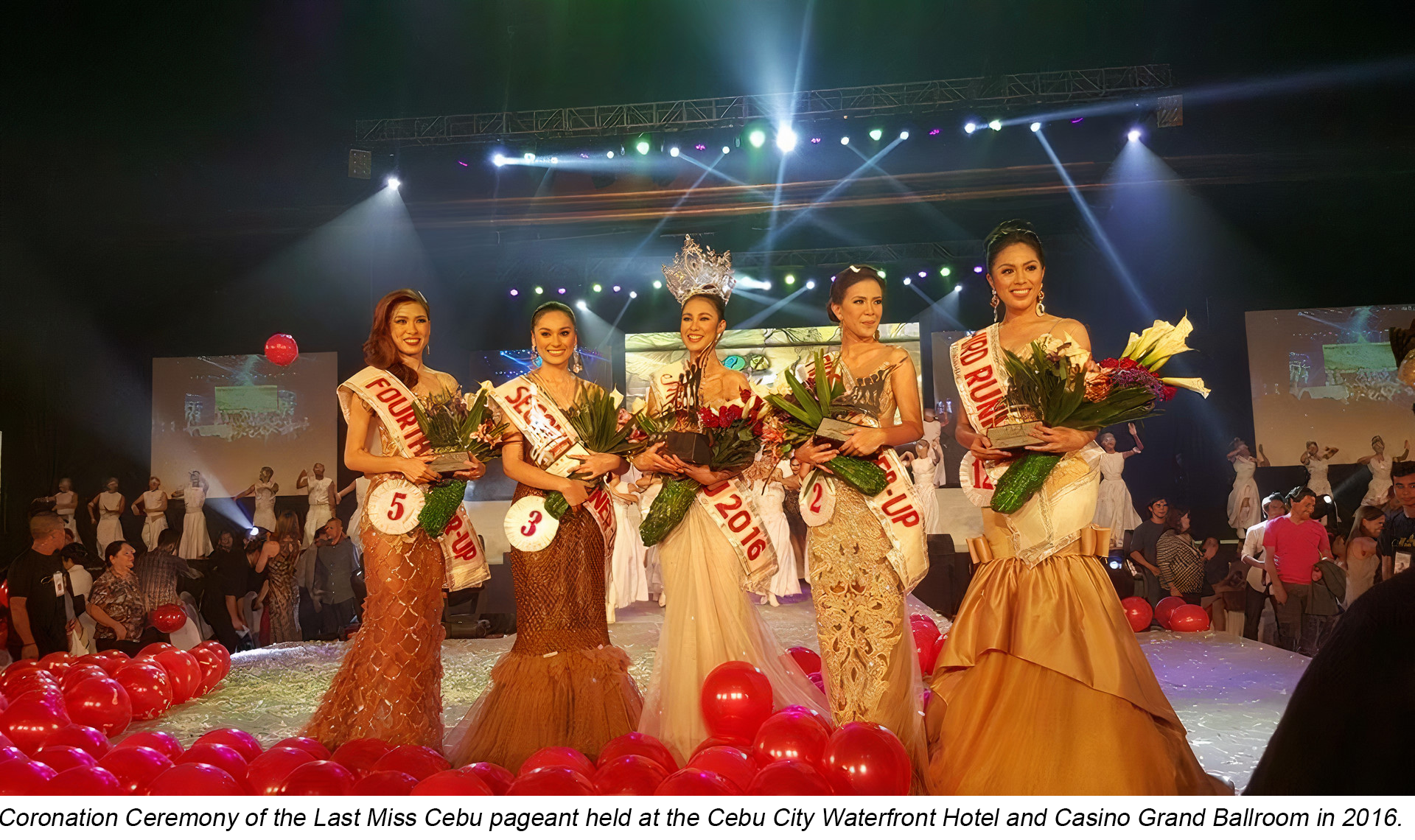 Cebu City Tourism Commission Relaunches Miss Cebu
By Allain Dumon Fonte
Like a phoenix that resurrects from the ashes, so shall Miss Cebu 2022 blooms to a new dawn in the Queen City of the South.  After 5 years of hiatus and whispered controversies that surround it, the Cebu City Tourism Commission is relaunching the search for Miss Cebu.   Now is truly the high time that Cebu City must crown her new queen to bring back the spirit of pride amongst Cebuanos; and to have a queen to lead us in rekindling our passion to make Cebu City number one, again.
Miss Cebu was officially relaunched on the 16th of September 2021 at IL CORSO Mall at the South Road Properties; headed by Cebu City Tourism Commissioners, Hon. Philip Rodriguez and Hon. Cinbeth Orellano, and pageant director, Engr. Junget Primor.  The launching was attended by Miss Cebu past winners, Cebu's celebrated couturiers: Dexter Alazas, Edwin Ao, Jun Escario, and Jun Protacio; and celebrating with them are the ladies and gentlemen of the media and of the Cebu City Tourism Commission Office.
Miss Cebu…Then!
In the age of industrialization, the countries in the Asia Pacific region were coping with globalization and international trade.  The Philippines is on a strategical advantage being the gateway to the East; and made Cebu as the Queen City of the South for her central location.  Gifted with pristine beaches, abundant highlands, developing urban lifestyle, rich heritage, and friendly and skilled people, Cebu became an incomparable jewel for many investors.  So in1983, some leaders and a few stakeholders from the Hotels, Resorts, and Restaurants Association of Cebu blessed with foresight, took advantage of the opportunities, and promoted Cebu as a travel and holiday destination; rebranding Cebu as an "Island in the Pacific".  Hence, the birth of Miss Cebu Tourism in 1984.
The Miss Cebu Tourism became an avenue to search for a Cebuana who shall embody the characteristics of Cebuanos and promote the tourism landmarks of the region.  The Miss Cebu Tourism ran from 1984 to 1999 and has produced beauty queens that effectively promoted Cebu to the world. Because of this, Cebu was featured countless times in international travel magazines like "The Voyager", "Adventure Travels", "The Traveller", "Explore", and "Getaway".  The pageant has also helped in establishing strong international relations with Japan.  This is the period when Japanese employees were reinforced with travel incentives.  Through the promotions of Miss Cebu Tourism, Cebu became one of the destinations for the Japanese' travel incentives; and this paved way for direct flights to Cebu from Narita and from Osaka.
Miss Cebu Tourism also paved way for direct flights from Hong Kong; and also from Singapore.  Miss Cebu Tourism winners promoted Cebu's landmarks, culture, arts, and crafts through a series of fashion shows and cultural trade and events in Singapore that stirred the interest of the tourists and investors alike.  Hence, Cebu City also became a venue of trade and commerce with Singapore in the mid-1980's.
In 2001, Miss Cebu Tourism evolved to Miss Cebu with the aim of promoting not only our tourism but also the city's economic strengths, making Cebu as the new business hub in Asia.  From the years 2001 to 2016, Miss Cebu queens have successfully put Cebu on the globe as an industrial, trade, and tourism leader in the Southeast Asian region.  The pageant showcased the best of Cebu that intrigued numerous tourists, investors, and even global leaders to visit this small but bustling metropolis.
Miss Cebu… Now!
In the past decade, Miss Cebu also became a platform for the candidates to be the voice for the voiceless.  Candidates do not only promote Cebu; the pageant also became a stage to discuss current events and promote advocacies in uplifting the lives of Cebuanos; to ensure their welfare, to promote equality, and to implement social policies.  Through the years, Miss Cebu has elevated the standards of beauty pageants in the country and is even admired by international pageant enthusiasts.  It has gathered a pool of ladies with intellect, integrity, and with substance to lead the Cebuanos to a new era of empowered women and with a more inclusive society.  Miss Cebu has redefined the essence of femininity with the sense of style and leadership.  Because of this, Miss Cebu has produced women who are leaders in their fields; from lawyers, doctors, public servants, tourism directors, industry managers, entrepreneurs, and even business leaders.
In 2019 up to the present, the corona virus pandemic has impacted all the economic sectors in Cebu, from the tourism industry to real estate, arts, fashion, manufacturing, business process outsourcing, food, travel, and retail industries.  It is high time that Cebu must stand again on its feet and bring back its glory.  Thus, the intense clamor to bring back Miss Cebu.  Miss Cebu is no longer a mere beauty pageant; it is a wheel of development and a catalyst of economic advancement through its promotions of what the Queen City of the South can offer to the world.  In the past, Miss Cebu winners and candidates worked tirelessly as our ambassadors and brought us to a dawn of progress, and they shall do the same in this most challenging time.
Who really is Miss Cebu?         
          The year 2022 is the rebirth of Miss Cebu.  Miss Cebu's candidates shall represent not only the tourism and the economy of the city; but they shall bring to the world our pride from the city's crystal coastlines, lush hills, world-class urban living, deep history and rich heritage, exquisite delicacies, ecstatic festivals, thriving industries, skilled craftsmen, and esthetic arts; making Cebu as a UNESCO City of Designs.  Our candidates shall be forward-thinking and strong-willed leaders who are empathic to the needs of her fellow Cebuanos, motivating the younger generation.  And our Miss Cebu candidates will instill pride amongst Cebuanos with our roots and our identity as descendants of Rajah Daya, Datu Humabon, and Hari Lapu-Lapu; making us proud as people with unparalleled civilization enriched by colorful cultures and unequalled artistry.  This shall be a quest not only for the most beautiful Cebuana, but a search for Cebuanas who can support and promote sustainable livelihood and lifestyle; and finally, to raise the bar higher for pageantry by producing women that can shape a society, that can bring the world to Cebu, and that can redefine the meaning of women empowerment.
So, who is really Miss Cebu?  It can be you.  The search for Miss Cebu 2022 is now on-going.  If you believe that you are the woman that Cebu City needs, then please, present yourself and take the Cebuanos with you to a future of certainties, progress, and peace.
Weddings in Time of Corona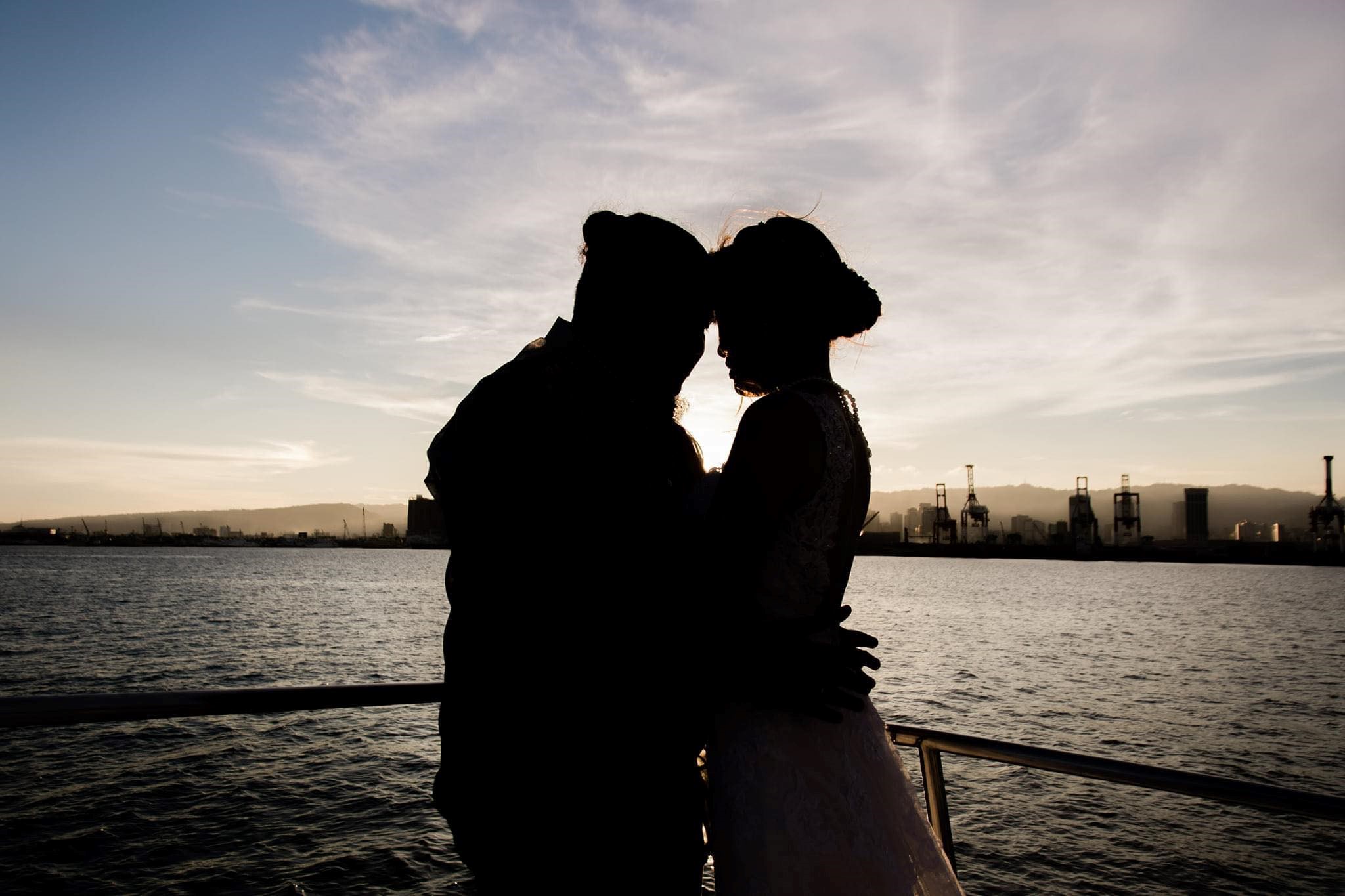 Intimate Venues for Intimate Weddings (Part 1)
Almost every city is on lockdown and the people are being quarantined; plus, gatherings are discouraged or may be limited to family members only, can we still exchange "I Do's" and make beautiful and memorable weddings to cherish for a lifetime?
The new normal has made us appreciate intimate gatherings and cherish even the smallest of gatherings.  If there is any good that this pandemic has brought us, it is to be grateful for what we have, and to make every moment with our family matters.  Thus, any good news during this most challenging time is worth celebrating.  And what can be better of a news if not for two people deciding to tie the knot?
Here are my suggestions to your unique and intimate wedding venues.
---
1. SERMON ON THE MOUNT
Situated in the highlands of Busay and Balamban, this private home built on a cliff is just perfect for an afternoon wedding.  The lanai welcomes guests to a spectacular view of the hills; and the rustic theme of the house sets the romantic mood.  Plus, who cannot fall in love to the landscape of various flora and fauna that surrounds this abode?  Sermon on the Mount is just lovely.
Check out Sermon on the Mount Facebook page.  To rate this venue:
Accommodation           ★★★★
Privacy                            ★★★★
Security                          ★★★
Safety Protocols            ★★★★
Romantic Ambiance    ★★★★★
View                                ★★★★★
Value for Money           ★★★★
---
2. Halla Cat Yacht Cruises
Halla Cat yacht cruises operate from the Mactan Wharf in Lapu Lapu City, Cebu.  The company has two catamaran yachts:  a medium size to accommodate 30-35 guests, and a larger catamaran that can accommodate 50-60 guests.  They also serve two packages:  a 7-hour island hopping package with lunch, or a 4-hour sunset cruise as the Mactan Channel.  The yacht has an airconditioned dining hall, an upper deck al fresco dining space, and a bedroom where brides can retouch their make-up and change from their wedding gowns to their sleek reception dresses.
Check out Halla Cat Yacht Cruises at this page:  HALLA CAT | Facebook.  To rate this venue:
Accommodation           ★★
Privacy                            ★★★★
Security                          ★★★
Safety Protocols            ★★★
Romantic Ambiance    ★★★★★
View                                ★★★★★
Value for Money           ★★★
---
3. Purita Farms Vacation House
Situated in the heart of San Remigio, Cebu, what started as an exclusive family farm of the late Judge Romulo Senining and his wife Madam Purita Senining, is now a go-to-venue for intimate family gatherings and events.  The farm is a Mango orchard that stretches to about 4 hectares of land, with adjoined two large hexagonal cottages in the middle overseeing the mystical views of the mango trees.  The Vacation house has 5 bedrooms, a large kitchen, open space living area, a medium sized pool and vast view of nature.    To locate the Purita Farms Vacation House, ask the locals for "manggahan".  The farm is known to the locals of San Remigio by that name.
Check out Purita Farms Vacation House in facebook. To rate this venue:
Accommodation           ★★
Privacy                            ★★★★
Security                          ★★★★
Safety Protocols            ★★
Romantic Ambiance    ★★★★★
View                                ★★★★★
Value for Money           ★★★
Cebuano Haute Couture Shines at 2021 Cebu Wedding Expo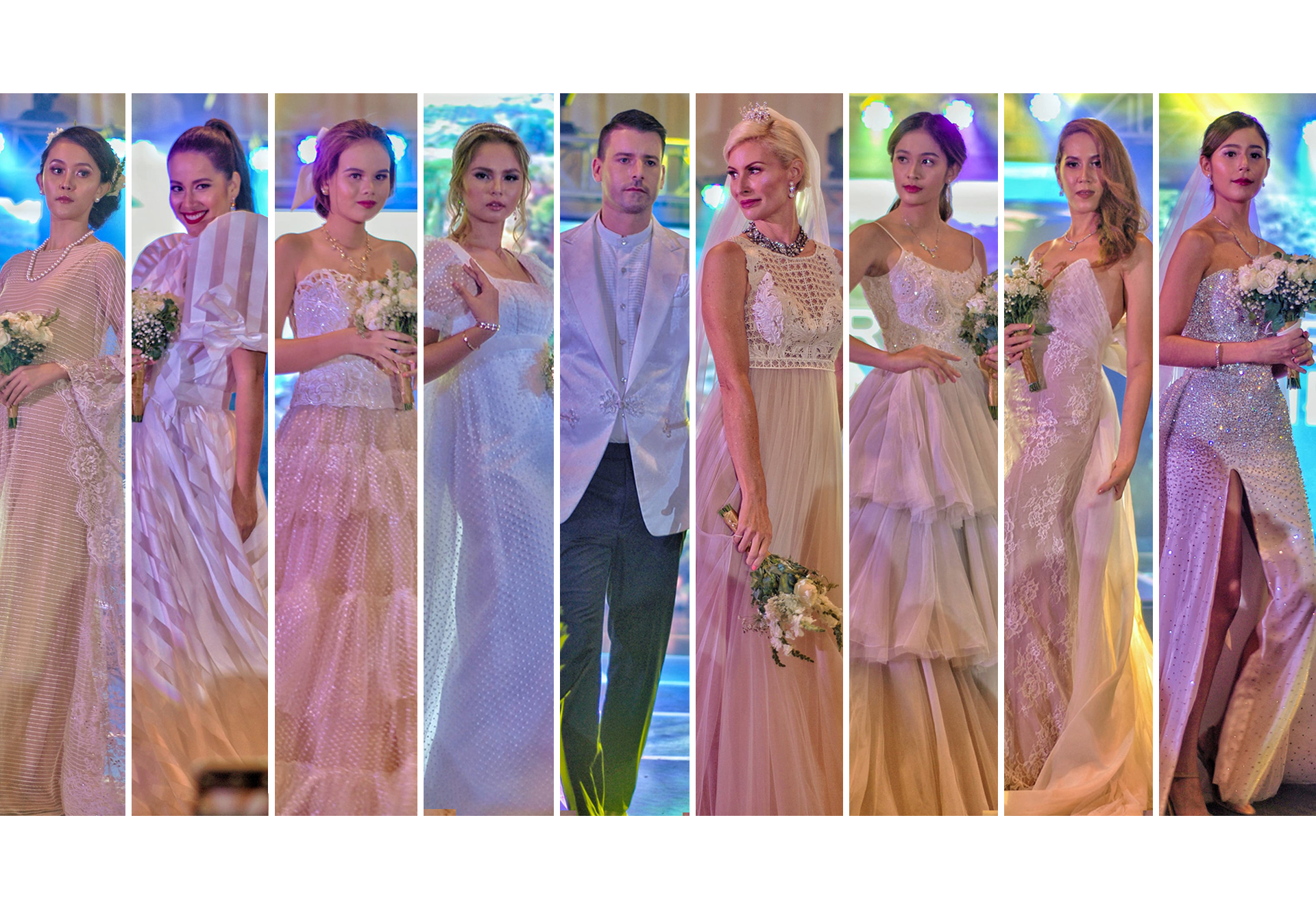 Forever at Soltana
by Allain Dumon Fonte
Soltana Nature Residences host the grandest wedding destination expo for 2021. In their grandiose Events at Soltana venue, wedding suppliers, event coordinators, events stylists, fashion designers, and exhibitors gathered to showcase their best to excited couples and clients.  The grand expo was opened by the Chairperson of Lapu Lapu City's Tourism Commission and first lady of this historic resort city, Madam Cynthia Cindy King Chan; she was with city counselor, Hon.  Queenie Malingin Amman; Taft Properties COO and Vice President, Myra Lynn Gilig; Taft Properties CFO, Feliz Tiukenhoy; and Mr. Justin Gaisano of Taft Properties. 
To set the event's mood, AD models Kevin Lahousse and Gingie Alducente acted as newlyweds joining the expo and leading the guests to the exhibitors' booths.  Yet, the highlight of the event was the glamorous fashion show set in the world's most visited wedding destinations, as the mannequins of AD models paraded the haute couture creations of Cebu's A-list fashion designers.
The show was opened by Miss Earth 2008, Karla Henry-Amman, wearing a bridal gown designed by Hanz Coquilla.  Her wedding mood was the historic streets and sceneries of Vigan, Philippines.  Coquilla created a Filipiniana-inspired bridal dress with perfectly constructed butterfly sleeves, exquisitely clean lines, and masterfully crafted bias skirt of balanced cones and flows.  Valerie Alvez showcased a bridal dress made of vintage Chantilly lace.  Alvez proved her skills in manipulating laces to be impeccable; the bow detail at the back added glamour to the dress, exuding luxury to the bride wearing Alvez's masterpiece.  Wendell Quisido set her wedding theme to the dreamy beaches of Ipanema; and as her model glided on the runway, everyone in the audience dropped their jaws to the intricately detailed bridal dress that Quisido made. Quisido designed a bustier dress with well-balanced panels that wonderfully fitted the model's figure; but what made Quisido's dress jaw-dropping are the countless Swarovski crystals that covered the dress.  Dexter Alazas joined the fashion show with a 1920's inspired wedding dress of vintage tulle and embroidered in the decade's popular baroque patterns.  Alazas has shown the wonders of working with delicate fabrics and the opulence of vintage embroidery patterns.
The fashions show also brought us to the rich sceneries of Mallorca, Spain with Ren Manabat's three-tiered wedding dress.  The labor-intensive layers upon layers of soft English tulle made Manabat's artwork stand out, among others.  Another head turner is a dress that was carefully planned and architecturally constructed, the bridal gown designed by Protacio.  Protacio has obviously studied well which fabrics to use and how each fabric is sewn to the other to create an illusion of nudeness under layers of vintage Italian mesh. The dress was architecturally constructed like the Burj Khalifa where every piece sits perfectly with each other in harmony and balance.  Fashion connoisseur Marichu Tan-Geson created an extremely detailed bodice lined with Swarovski crystals, and a skirt made from layers of dotted soft English tulle.  Tan-Geson's manipulation techniques on the soft tulle and how she delicately draped every layer of the tulle upon the other is interesting and intriguing.  With a work of art as beautiful as that, I could say that Tan-Geson is the Madame Gres of Cebu fashion.  The show ended with a groom and a bride wearing a 19th century English-inspired wedding ensemble by master couturier, Philip Rodriguez.  Rodriguez has proven once again his artistry and expertise in fashion by creating an empire-waist gown with ruffled sleeves made from dotted Italian mesh of 100% silk and vintage silk taffeta.  Rodriguez presented a truly elegant wedding dress; lesser on the intricacy but more on the richness of the materials being used.  The rarity of Rodriguez's fabrics already makes his dress worthy to a MET gala exhibition. 
The models wore the timeless and recherche jewelry collections from Royal Gem to match the bridal dresses of the featured designers.  Every jewelry piece is made to complement a woman who loves fashion and whose self-awareness dictates her own style.  From green sapphires to yellow diamonds, every jewelry piece is stunning.  No wonder why socialite and fashion icon, Heart Evangelista, loves and promotes Royal Gem. All models are wearing Shandar bridal footwear.
The Grand Wedding Destination Expo at the Events at Soltana will run until the 24th of May 2021 with exciting activities:  a maquillage session with Jessie Glova, a bridal make-up competition and show, a financial literacy session for new couples, a talk on real estate investments, a session  with Rod Bautista and Eddie Jamin from the Centerpiece Weddings and Events about wedding destinations in Cebu and the new norms in wedding celebrations, and a whole lot more of raffle prizes from Plantation Bar Resort and Spa, Solea Mactan Resort, Savoy Hotel Mactan, and others.