Five Breakfast Ideas to Power You Up Through the Week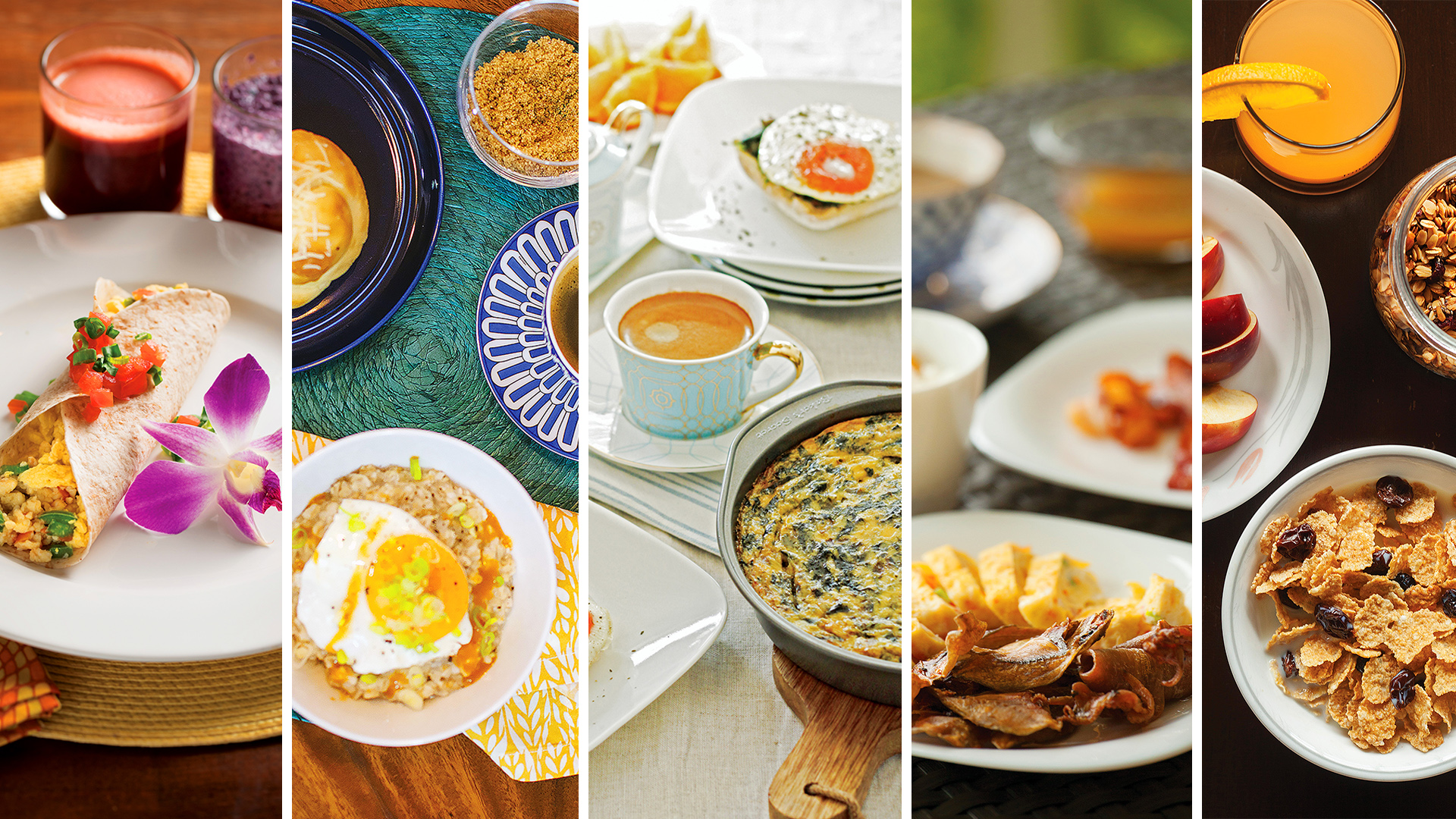 Breakfast Club
It's definitely the most important meal of the day, but the way we break our fasts is completely up to preference. Zee Lifestyle joins some ladies for the early meal to see the different dishes women have for breakfast.
Deborah Hayes, 46
Entrepreneur, Real Estate Broker,
Real Estate Franchise Owner
A typical morning for you?
I like to wake up before everyone else in my household so I can have some me time to enjoy my first cup of coffee, reflecting on my day's activities and journal. I cherish my peace in the morning before the chaos begins.
And the rest of the day?
My days are never the same, which is what I love. Sometimes I get up and go volunteer. Other days, I have conference calls with my business partners in the US. My favorite is having the freedom to do nothing, but I've been so busy since we moved to Cebu six years ago.
Do you eat breakfast everyday?
I must be honest and say no. I do not wake up hungry as most people do. I have to push myself to eat something because I know it is the most important meal of the day.
Why do you like this particular dish for breakfast? I chose this meal because it reminds me of home. Being from Texas, anything and everything can be wrapped in a tortilla with spices and be called a meal. Plus it's so easy to make, and it's light and healthy.
What would you never have for breakfast? I would never eat something high in sugar and fat, as it will bring your energy levels down in just a few hours. A healthy high protein breakfast will keep you fuller longer.
Your favorite food? Mexican food is my ultimate favorite. It can be really hard to find here, so we cook a lot at home for ourselves or with friends.
Your favorite restaurants in the city?
That's a hard one. We have many—Gorliz for their pork chops, Wok'd for pad Thai and Tymad for the quiche Lorraine.
Gretchen Choa-Uy, 35
Businesswoman
A typical morning for you?
I like my mornings early and full. I seem to accomplish more in the mornings that I do in the afternoons.
And the rest of the day? I bring my kids to school, then go to work afterwards. I allot one afternoon in a week to do my personal errands like getting groceries. On late afternoons, I attend spin class three to four times a week. I try to cook twice a week as the kids have special requests.
Do you eat breakfast everyday?
Almost everyday, but quite light
Why do you like this particular dish for breakfast? I like savory dishes more than sweet, and this oatmeal dish has the same flavor and texture that I would want in my congee in Hong Kong, without the required number of hours cooking. With simple ingredients, it has a lot of flavor, plus it makes me happy. It's my comfort food.
What would you never have for breakfast? Sushi, liver and durian. Sushi, because I find it odd. Liver, because it doesn't belong to my list of happy food. Durian, because I just don't like durian.
Your favorite food? My all-time favorite food is eel—you can have it fried, steamed or teppan style. Second to that would be pig's ears, but it has to be the way my dad cooks it.
Your favorite restaurants in the city?
I enjoy eating at Tavolata, Gorliz, and Bollywood Tandoor
Krystle Dianne Syiaco Tiu, 33
Entrepreneur
A typical morning for you?
I wake up when my daughter wakes up. I play with her for a bit then I let her wake up her dad so he can play with her too. That gives me a chance to bum around in bed for maybe 30 minutes, checking stuff online, before I go out for breakfast.
And the rest of the day?
I spend time with my daughter until she naps at around 11 or 12, then I leave for my store Cabana in BTC to work on all my businesses. I honestly can't work at home because I end up playing with my daughter and not finishing any work! Twice a week, I also do prenatal yoga at around 10:30AM. When I wasn't pregnant though, I used to join spin classes at 5:00PM, twice a week. If there are no spin classes, I usually make sure I'm home by 5:00 PM, when my daughter is awake from her afternoon nap.
Do you eat breakfast everyday? Yes!
Why do you like this particular dish for breakfast?
I like that these dishes are easy to make, and you can even make it ahead, store it inside the fridge and have it for days. Everyone in the family likes it too, even my daughter. I love how there's protein and veggies in it already. It's my go-to breakfast dish also when I have guests staying with us.
What would you never have for breakfast? Maybe pasta? I can't explain it—I think pastas are great for lunch or dinner, but not for breakfast.
Your favorite restaurants in the city?
My no-brainer, go-to place is Abaca Baking Company. I sometimes stay there for hours to work, and enjoy a latte and a sandwich. I also love their brunch menu! I love the tapas at Gorliz, too. I'm still looking for a good restaurant in Cebu that serves creative cuisine, and not just the typical dishes you can get in other restaurants. I don't want another pizza or pasta or steak place—we need something new and different, a place where unexpected ingredients are married together to make a sumptuous dish. For now, I get that craving fix from The Pig & Palm, Anzani and The Abaca Group.
Mikaela Yoloque Pacubas, 21
Chemistry Student
A typical morning for you?
While getting ready, I listen to calm music as I plan my day. Drinking coffee and reading is also a big part of my morning as it keeps me alert and focused.
And the rest of the day?
The mornings are spent in the office, and I'm in the lab late afternoons experimenting on my thesis. It varies from day to day though.
Do you eat breakfast everyday?
I try my best not to skip, so on most days I eat breakfast.
Why do you like this particular dish for breakfast? Because dried fish and squid (buwad) with coconut vinegar (tuba) highlights Filipino cuisine. It represents our culture, and I learned to appreciate it more because of that. I like the taste combination of salty and sour—it's my ideal first dish of the day.
What would you never have for breakfast? Juices, fruits and anything sweet.
Your favorite food? I'm always drawn to the unhealthy somehow—lechon and puso (hanging rice)!
Your favorite restaurants in the city?
For ambiance and taste, Anzani and Morals in Tinderbox.
Juanita Romualdez, 20
Singer, Songwriter, Project Coordinator of a Cebu-based literary organization
A typical morning for you?
Mornings for me now either go by in a rush or don't exist at all. By that I mean I'm always busy—either I have to work or have errands to run during mornings. I live quite far from the city so I need to pace myself and give myself some allowance time for travel, so typically mornings go by with me running around the house to get ready. On slow days, mornings don't exist because I would normally stay in bed for as long as I can and would head down at noon to grab brunch.
Do you eat breakfast everyday?
Eating breakfast is a constant argument between my parents and I. Since I'm mostly in a rush, I hardly ever eat breakfast. My mom would always insist that I eat a full meal, but I just think it takes too much of my time.
Why do you like this particular dish for breakfast? I hate having to eat full meals because not only does it take up time, it also makes me feel heavy and sleepy. I chose quick meals like cereal and sliced fruit because they're enough to fill my stomach without making me too full. They're also easy to prepare, the no-cook kind of breakfast.
What would you never have for breakfast? I can't really think of anything specific but I guess I would never eat spicy food in the morning, that would probably just mess my stomach up.
Your favorite food? My comfort food is and always will be sinigang. I absolutely love fast food, pizza and burgers. I could last months just eating pizza or burgers, but I won't because I know it would probably kill me. I also really love Asian food—Japanese, Korean and Thai. My palette and heart will always have room for some Italian food.
Your favorite restaurants in the city?
I hardly ever eat out, and when I do it's mostly at common fast food places. However, I used to frequent and enjoy Hola Espana when I still lived in Mactan—they have a great ox tongue dish and panna cotta. Nowadays, I would say that I love going to Topokki Man for some really good Korean food with reasonable prices. I'm sad that Choi City closed—I used to enjoy their hakao so much. I would also go to Kublai Khan for their check-a-bowls, good Japanese food at Nonki, S&R Pizza, Delice for good food and a good view. I'm just gonna have to put it out there that Edd's Ngohiongan across USC-TC is definitely one of the places I love going to for ngohiong and stuffed egg paired with a special sauce you mix up using their mango sauce, chili sauce and soy sauce.
(This article has already been published in Zee Lifestyle's November 2016 Entertaining Issue, "Breakfast Club" on pages 61-71.)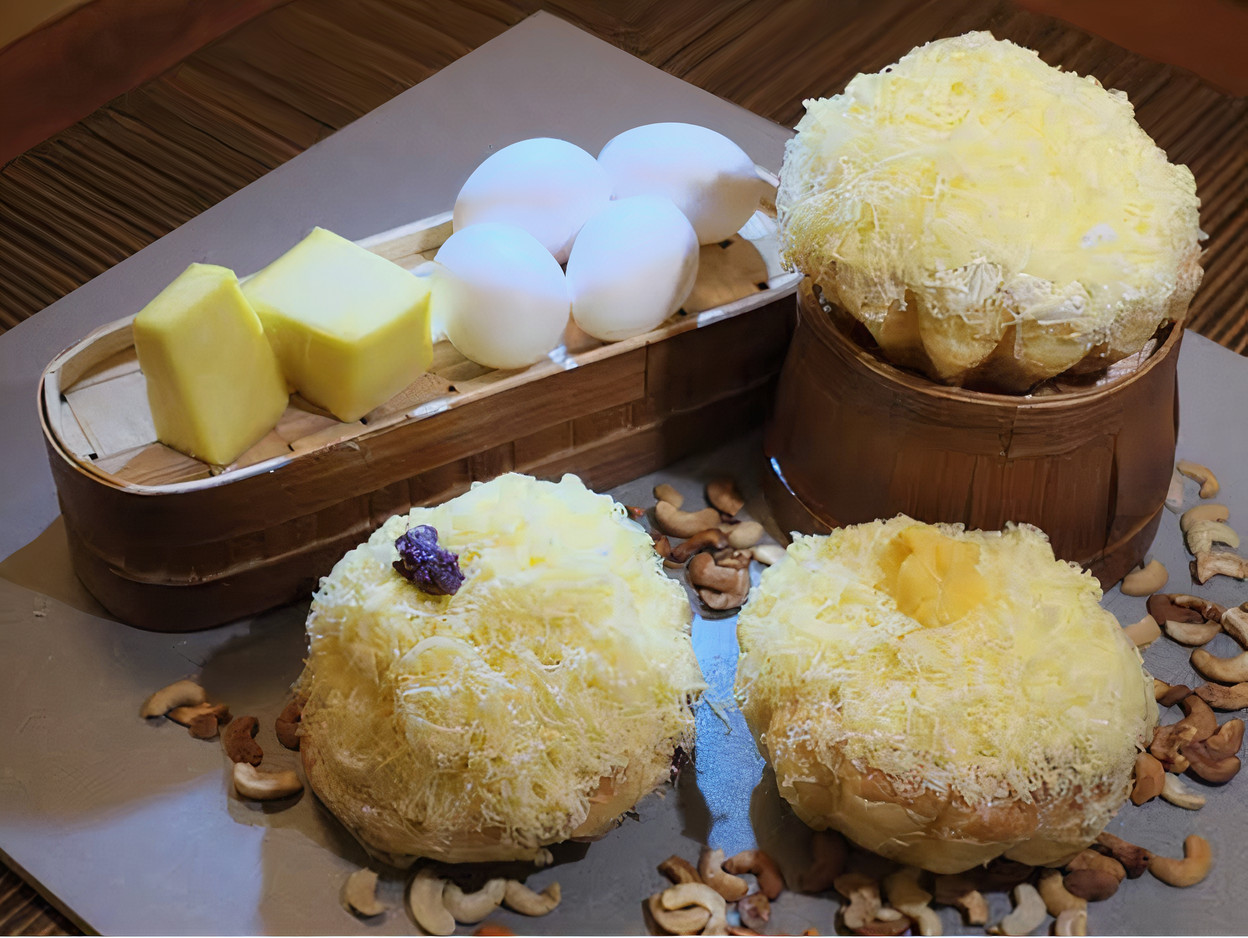 What Can You Sai?
The ensaimada is probably one of the oldest pastries being served and is still enjoyed by many of us today.  For this week, Zee's pick for the week is the famous Filipino afternoon delight, the ensaimada.  The ensaimada can be traced back to the 17th century.  Its origin is in Mallorca, Ballearic Islands in Spain.  The name ensaimada is rooted from the Catalan word saim which literally means pork lard.  This is because the basic ingredients in making an ensaimada are flour, water, sugar, eggs, mother dough, and a reduced pork lard.  Hence, ensaimada is one of the legacies left by the Spanish influences.
When we talk about ensaimada in Cebu, there is only one patisserie in town that is known worldwide for the softest, cheesiest, and tastiest ensaimada, and that is Marco Polo Plaza Cebu.  The hotel's ensaimada was initially offered as a dessert or an afternoon pair to your cup of coffee; however, guests are mesmerized by the perfection of the ensaimada that they want to share the experience with their family and friends.  Now, anyone can order the world-renowned Marco Polo ensaimada in a box of 3 or in a box of 6 to bring home or to give as gifts.
Please check Marco Polo Plaza Cebu for the flavours, prices, and promotions of their ensaimada.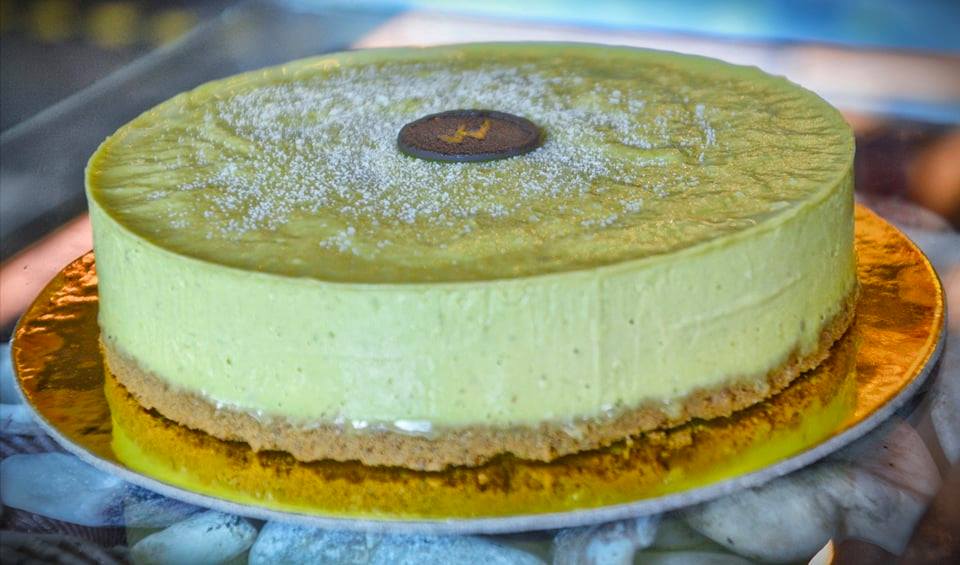 Delight in Every Bite
Photos by Ephraim Basbas
Zee's creative writer, Allain Fonte, was treated to a unique and sweet but healthful dessert.  Celebrity chef Tristan Encarnacion of the Waterfront Cebu City Hotel and Casino crafted a masterpiece like no other, and it is the Avocado Cheesecake.  The avocado cheesecake is Chef Tristan's signature confectionary treat to his patrons and followers; and is now Waterfront Hotel's most sought-after last course.
The Avocado Cheesecake is perfect for anyone who is craving for a creamy, soft, and out-of-this-world kind of sweet dish.  Truly, the avocado cheesecake gives delight to every bite.
The avocado cheesecake can only be pre-ordered at Café Uno at the Waterfront Cebu City Hotel and Casino or at the Waterfront Airport Hotel and Casino for only PhP790.00.
Please also check other cooking videos of Chef Tristan Encarnacion at Weekly Eats with Waterfront Chefs youtube channel.
What's Your Pandemic Menu?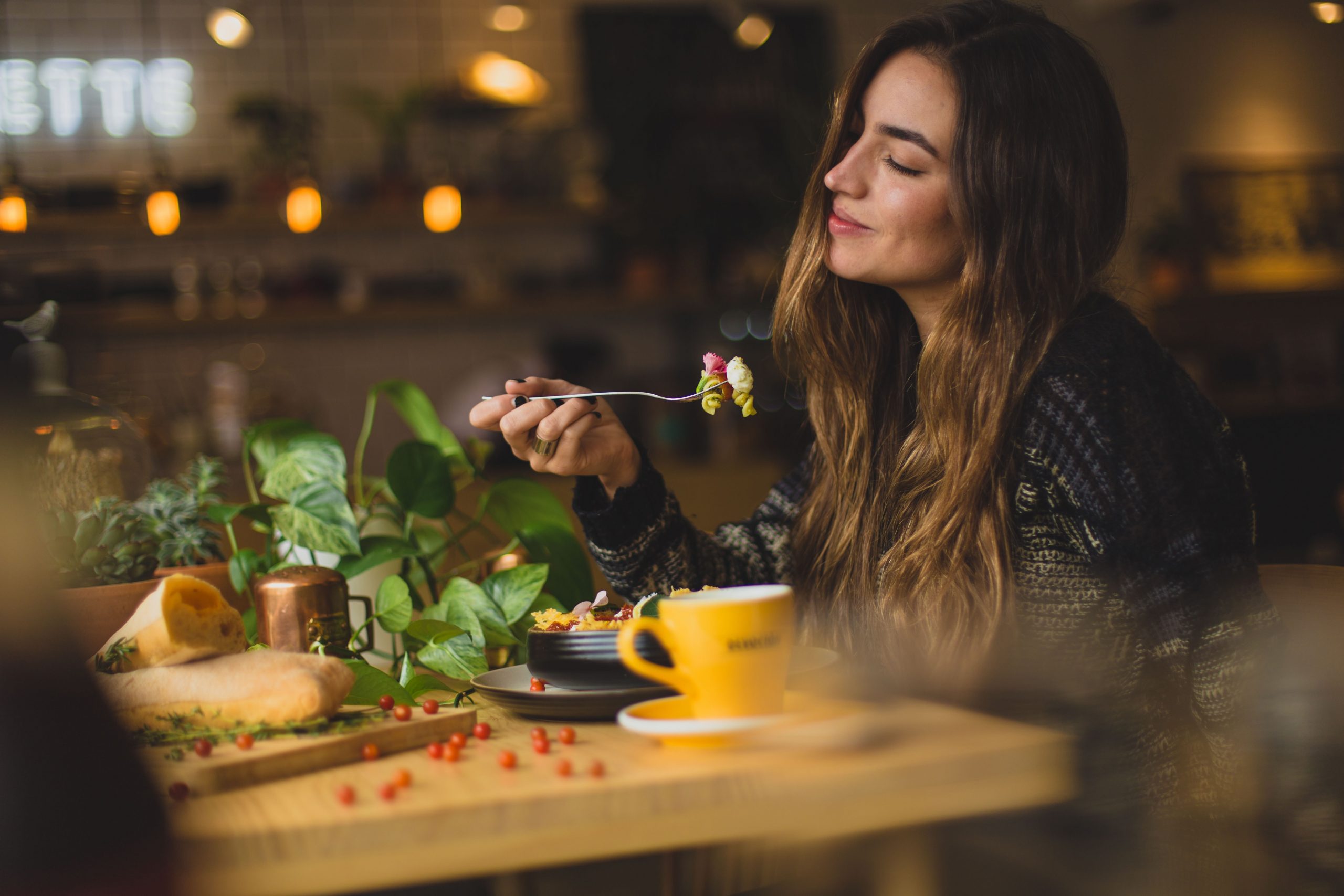 Healthy Tricks During the Pandemic
By: Allain Dumon Fonte
On and off lockdowns, faces covered, economic insecurity, and inability to travel to see family and friends can be very depressing. Many of us are experiencing severe depression and series of anxiety attacks. But life must go on and we must learn to be strong to survive. So, wake up! Get out of your beds, walk to the kitchen, check your fridge, or go to the nearest grocer, and start enjoying these happy foods that will surelypower you up from your worries.
Many nutritionists and food researchers have backed up these food and beverages with data that support brain function and could boost up our oxytocin. So, whenever you are feeling down, these following meals can power you up.
1. CHAMOMILE TEA
Chamomile tea is popularly known as the relaxing tea. In the shared research of Adelphi University and Rutgers University, chamomile tea is found to contain anti-inflammatory and antioxidant properties; and is believed to help regulate neurotransmitters that affect the mood of a person. The University of Pennsylvania School of Medicine also found out that chamomile tea helps in regulating how our bodies respond to stress, or also known as hypothalamic-pituitary-adrenocortical
(HPA) axis.
2. DARK CHOCOLATE
Researchers in the University of L'Aquila in Italy found that dark chocolate contains flavanols that helps improve brain function by efficiently improving blood flow to the brain and have neuroprotective effects. This helps in uplifting the mood and has significantly lowered the depressive symptoms.
3. SALMON
Salmon is one of the favorite seafoods all over the world, and as they say, "no one can go wrong when cooking salmon". Apart from being a delicious treat no matter how you prepare it, salmon is also one of the most healthful foods there is. UK's Bournemouth University researches the effects of Omega-3 polyunsaturated fatty acids (PUFA) that is found in salmon. In the research, it was found out that PUFA exhibits treatment to a variety of neurodegenerative and neurological disorders. Researchers in Aix Marseilles Universite in France also found out that salmon prevents various heart diseases and degenerative disorders like Alzheimer's.
4. TURMERIC SPICE
Turmeric spice contains curcumin, a compound that increases conversion of alpha-linolenic acid to DHA. In a joint-research of Reim University Hospital of France, Autonomous University of Tlaxcala of Mexico, and the University of Hong Kong, they found out that turmeric spices increase effectively the Docosahexaenoic acid (DHA) levels in the brain, and that DHA is an effective treatment for anxiety and depressive disorders. UCLA's Brain Injury Research Center found out that curcumin in turmeric spices is an effective treatment for major depressive disorders, schizophrenia, and impaired attention.
5. YOGURT
Yogurt has probiotics, otherwise known as the healthy bacteria, which is well-known to cure gastrointestinal problems. However, the Neuroscience Department of the University of Verona in Italy presents a research that probiotics help on improving cognitive reactivity, mood, and sleep quality. In the research of Centro de Investigación Biomédica de Occidente at Instituto Mexicano del Seguro Social and of Universidad Autonoma de Aguascalientes in Mexico, it stipulates that probiotic in yogurt improve the gut-brain-axis by increasing the production
serotonin. Serotonin helps in mood, sexual desire and function, appetite, sleep, memory and learning, temperature regulation, and some social behavior.