Budget Series: What You Can Do with Php500
by Elle Santiago
Where can your 500php bring you to? 500 peso bill before is a big amount already. You can buy
a lot of things out from the amount. Trendwise, despite economic changes, people nowadays
are still looking for ways to spend their 500php in a way that could maintain and par their kind
of living. With the given amount, to be able to provide life's pleasure and relief, one has to
expend his 500 that best kind of spending possible. Because people today are health conscious,
there are these 2 things you can spend out from your 500php: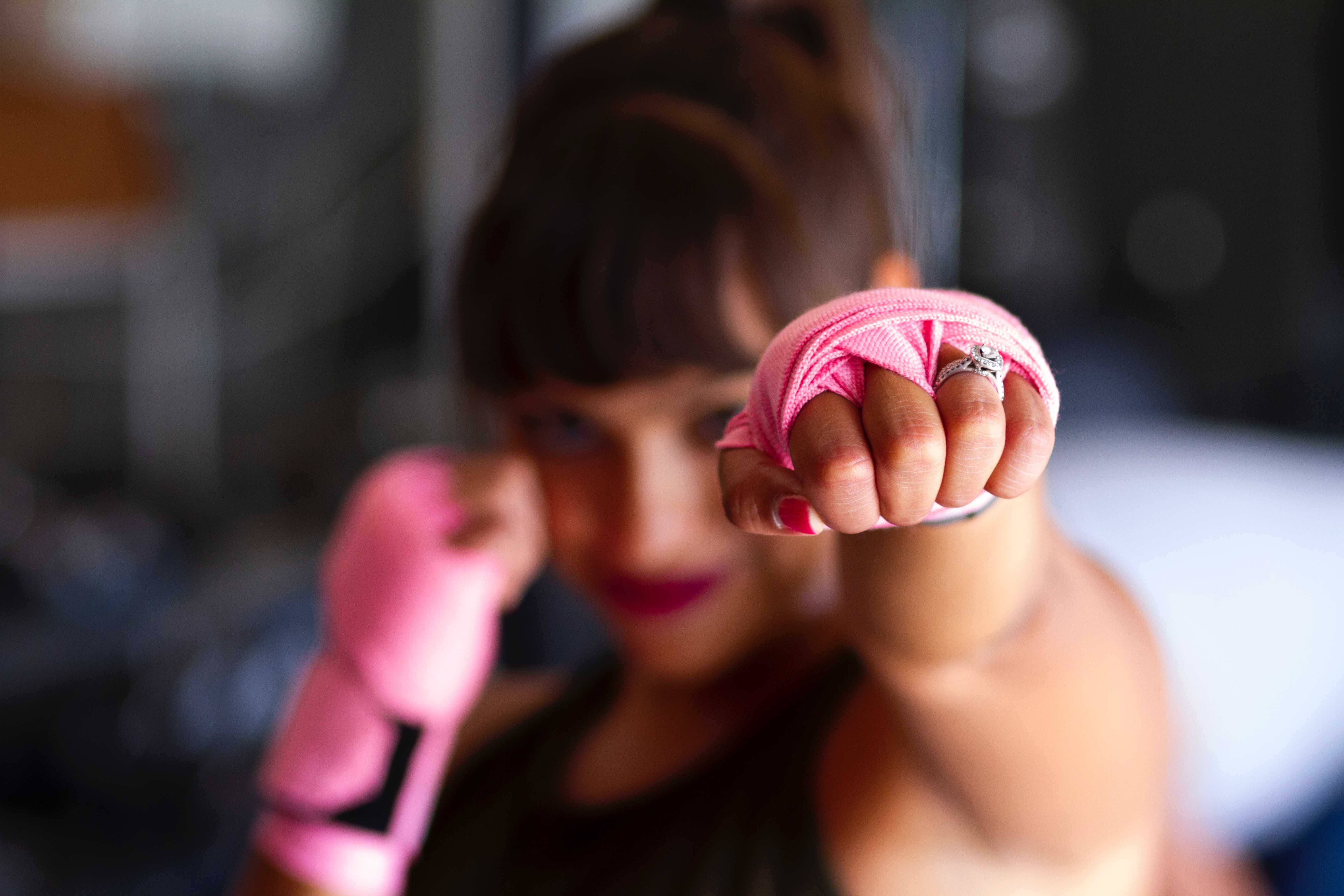 Enroll in a boxing session
Prepare and gear up and go to a boxing gym near you. From now on, you may want to declare
for yourself with a strong conviction that, this will be the point in your life that you will have to
engage yourself in active sports. You will come to realize that sport like boxing is good for you.
It is a eustress actually; a positive stress. The drill in boxing will give you so much sweat. You
endure, you strive, you achieve. While you are performing the exercises and the routines, you
will come to know step by step the concepts in boxing.
Jab – As defined, is a quick, sharp blow, especially with the fist.
Straight – Extending or moving your fist uniformly in one direction only; without a curve
or bend.
Upper Cut – A punch delivered with an upward motion and the arm bent.
Hawk – The striking of the fist sideward like a speed and snap of a hawk.
Let out that friendly person in you inside the boxing gym. Make friends! Yes you spar,
you box, you fight but be a friend.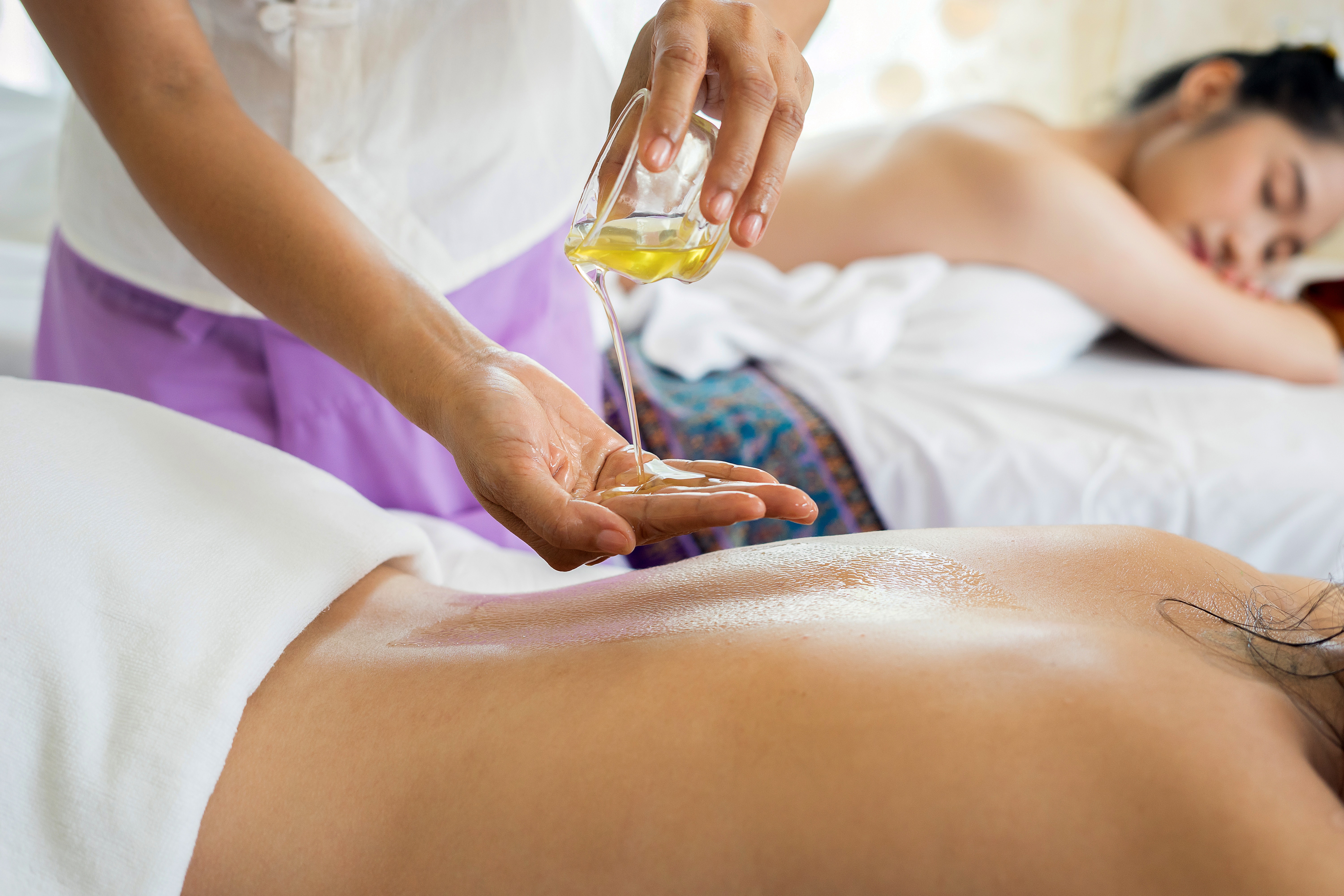 Treat yourself with a massage
Reward yourself. Why not? Remember yourself as a hard worker who needs a time out
of all your endeavors in life. Remember yourself as a problem solver, that at some time
in the process, you need to take a pause. Remember you, yourself, who face all life's
wrongs, troubles and challenges, that for sometime in your fight, you need to take a
rest. You will have to ask yourself perhaps, do you deserve one? Attend to and always
have time to relax yourself because you deserve it. Go to a massage parlor or look and
contact for your own masseur for a body massage session.
These are the systems of the body which are affected if foot is being massaged:
– Solar Plexus
– Neck/Head/ Brain & Sinus
– Spine
– Kidney- Bladder
– Adrenal Gland
– Trapezius
– Insomnia Point
– Lower Back
– Sciatic Nerve
– Stomach
– Pelvic Area
Fair intervals of massage are therapeutic; thus, it is healthy in the body. It is a medicine
of the physique. Your body is like your own young. You have got to attend and take care
good care of your own young so that you will feel and look young. You will want to
recommend this to your family and friends; to other people once you have tried it for
yourself.
Hottest Summer Destinations to Visit in Cebu This 2020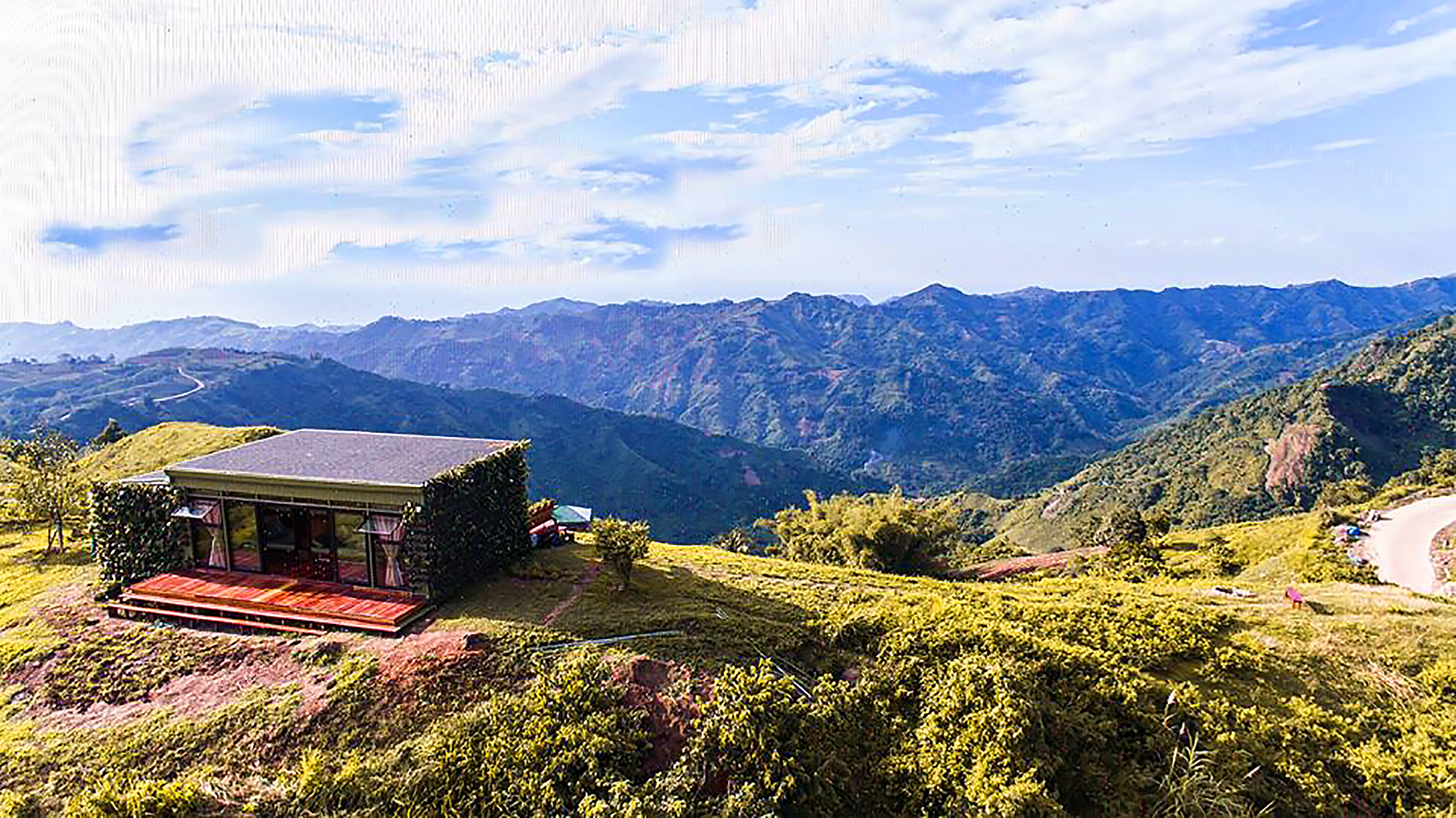 by Chrissy Grey Resaba
Discovering unique travel destinations is getting more challenging every year. Modern-day travelers are seeking new experiences far from the hackneyed summer destinations we always see like the usual snapshots of beaches and bikinis that flood our social media feeds. However, living in Cebu as a local has always been a privilege as we have easy access to these newly-explored places. For our foreign friends though, the city offers countless adventures to experience, new hip activities to enjoy and places to bask or meditate. After all, travel should always be a therapeutic experience.
A few months closer and we can finally say, "It's officially summer!". Of course, as early as now, some are already tapping and scrolling their mobile phones for new and one-of-a-kind destinations and getaways. Sometimes, choosing where to go is quite a dilemma. To make it easier for you, here's our list of the hottest travel destinations in Cebu this summer of 2020 that deserve to be explored by adventurers and thrill-seekers: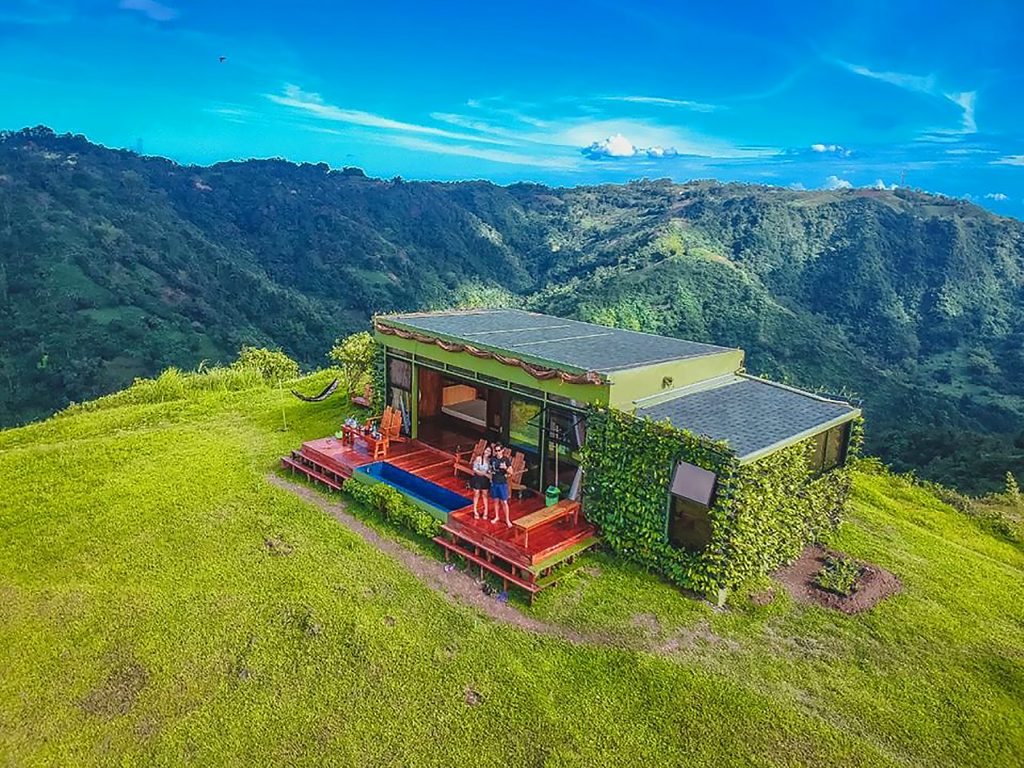 La Vue Cabine – Toledo City, Cebu
Experience luxury in nature. This cabin is atop the mountains of Toledo, overlooking the cerulean Tañon Strait. At the far horizon, in clear and sunny weather is the view of the majestic Mt. Kanlaon. One can truly feel paradise in this haven of relaxation and comfort. Aside from the scenic landscape, the fresh air will surely rejuvenate your senses!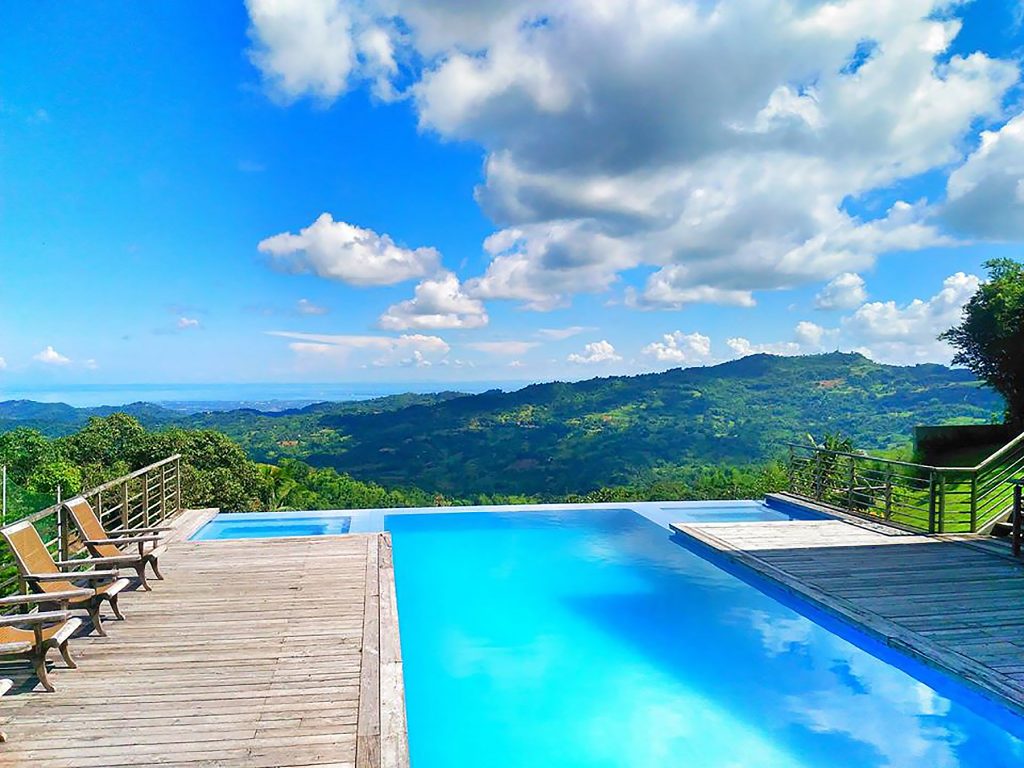 Rancho Cancio – Brgy. Adlaon, Cebu City
For a while now, this place is making rounds on social media. This rest house is located at Brgy. Adlaon in Cebu City, a few kilometers away from Brgy. Busay. Be ready to get mesmerized with what's in store for you at this picturesque destination.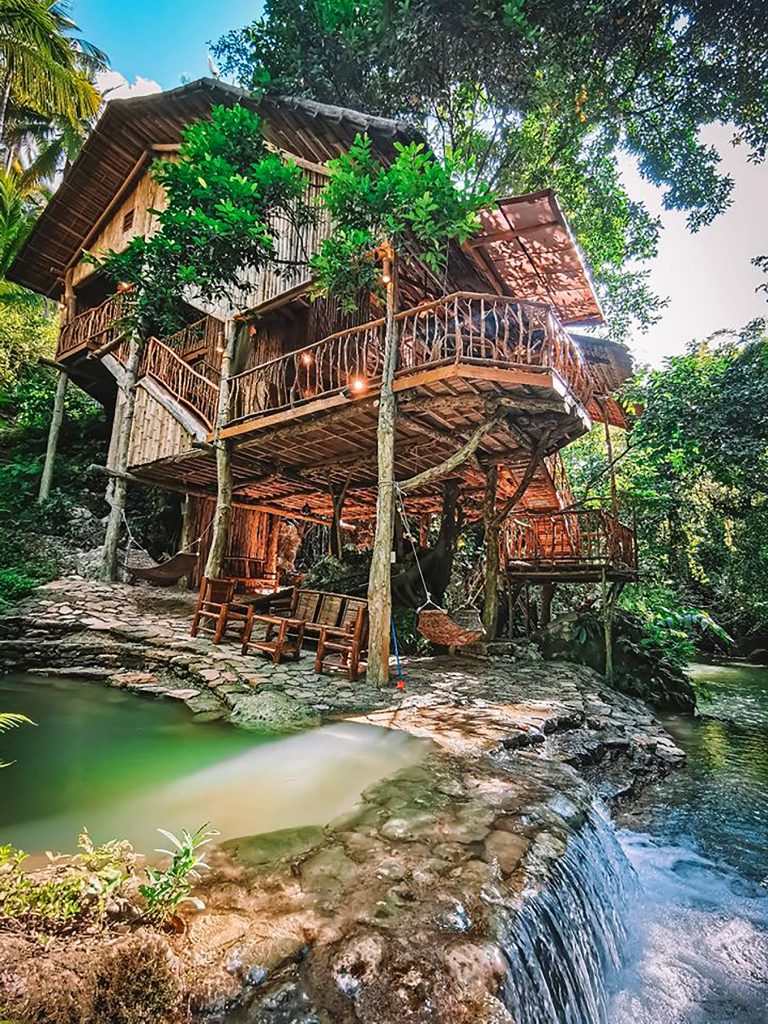 Treehouse De Valentine – Balamban, Cebu
Treehouse De Valentine is best described as nature and rustic luxury in one self-contained space. Unconventional for the right reasons, this dream house is the perfect nest away from the hustle and bustle of the city. What could be an excuse not to list this perfect nook as your next stop for this year's summer adventure?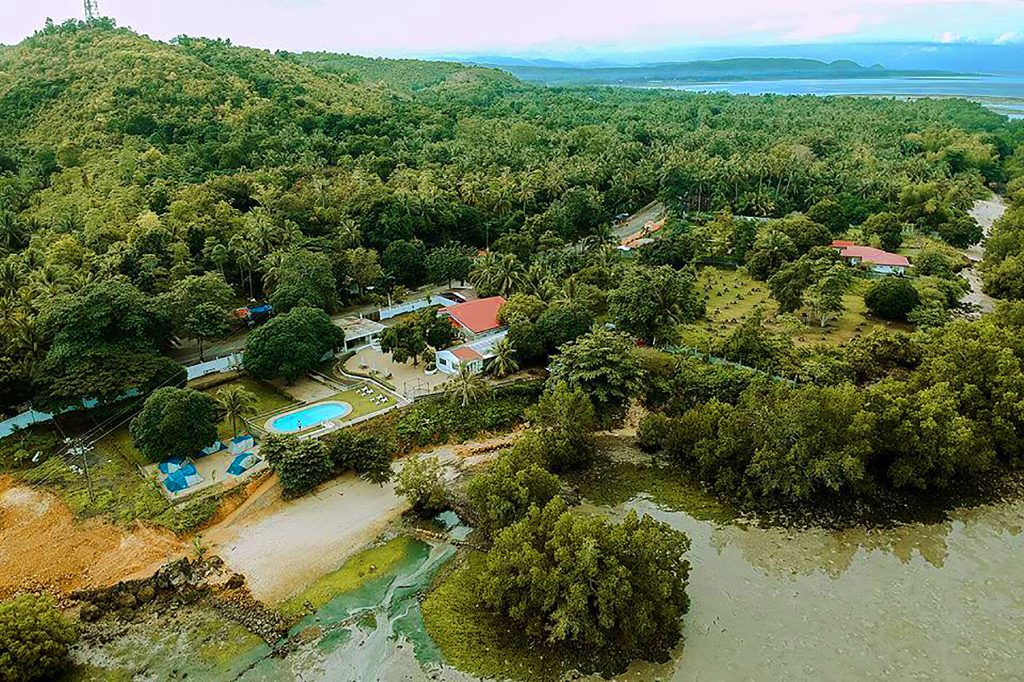 Formosa Camp Resort – Bagasawe, Tuburan, Cebu
Glamping has been the name of the game this season. A term that resulted from combining the words"glamorous" and "camping", glamping  includes outdoor overnight stays in glamorized tents with hotel-like amenities. The experience will surely be a different kind of bliss.
Best Holiday Feelings at Seda Ayala Center Cebu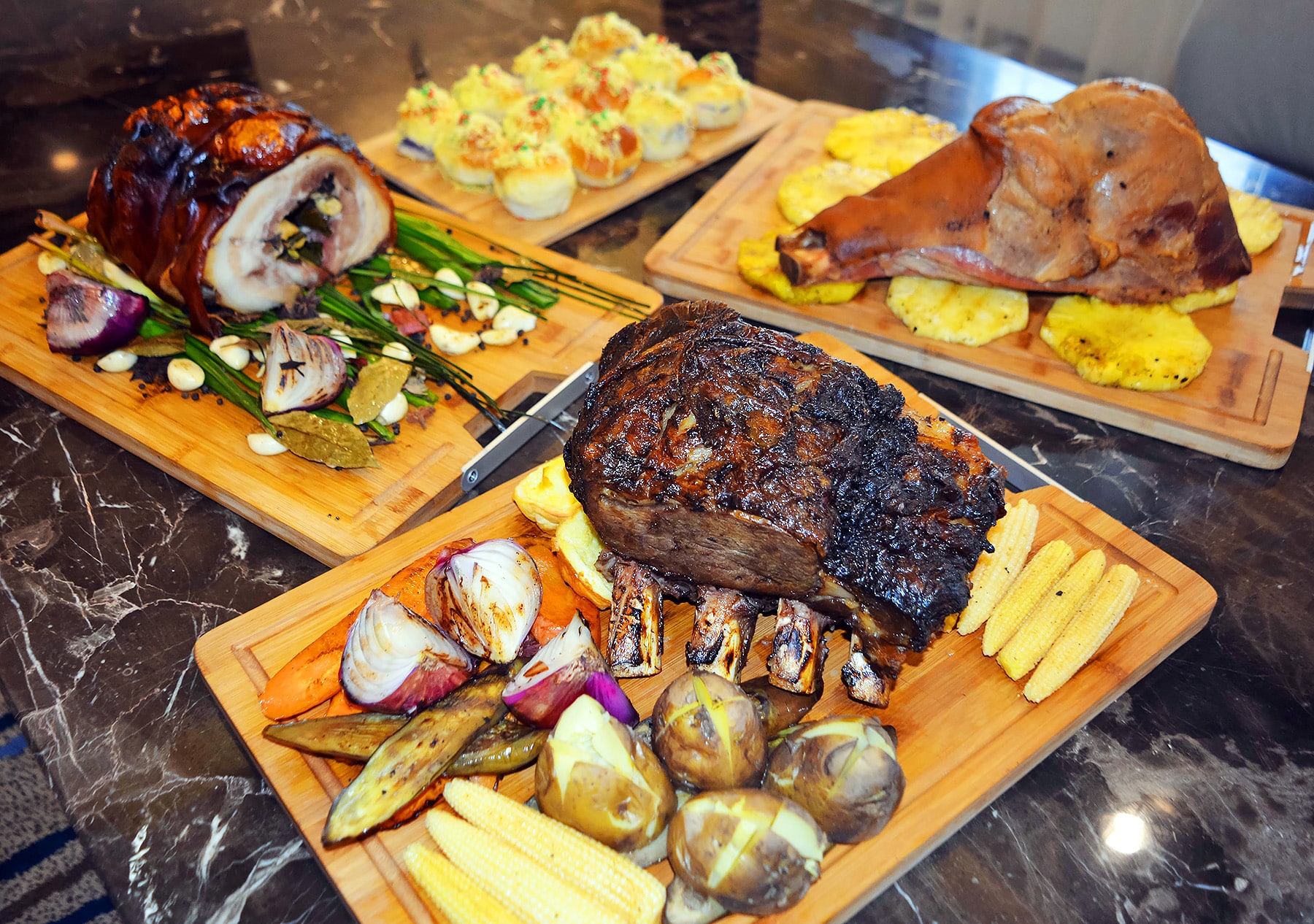 Seda Ayala Center Cebu showcases the BEST FEELINGS IN THE WORLD this time of year! Spoil yourselves with an abundant feast of all your favorite recipes and indulge in sweet treats for a jolly celebration.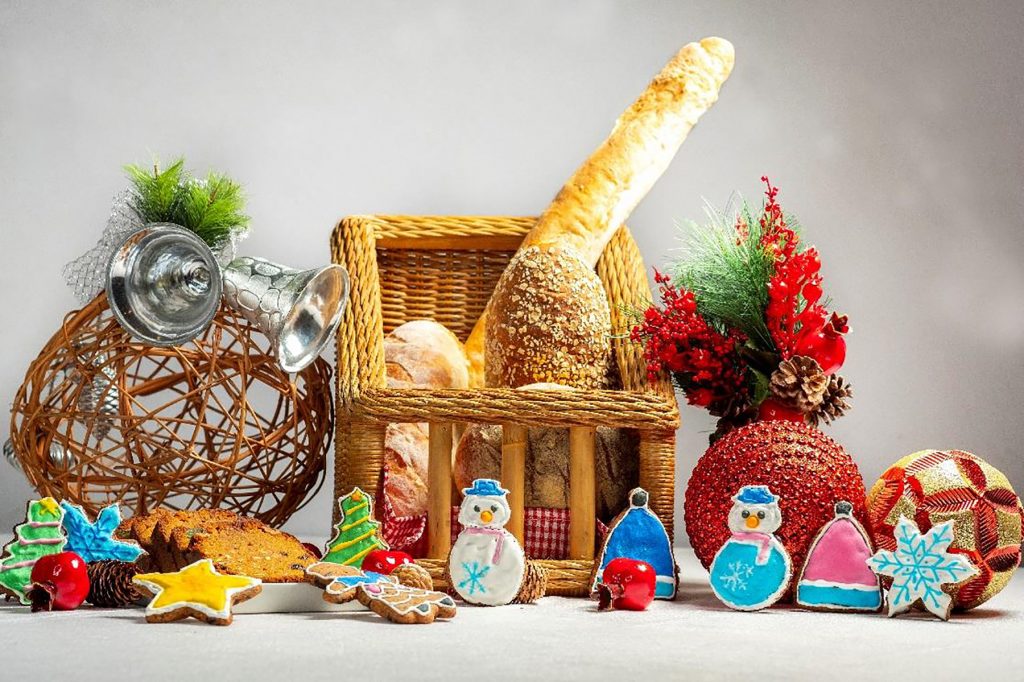 Christmas Eve Dinner and Christmas Day Lunch 
Seda Ayala Center Cebu officially ushers in the festive season by bringing culture and tradition to everyone's tables. Misto introduces a wide array of festive dishes presenting holiday classics like Puto Maya and Sikwate, Mushroom Soup, Whole Turkey, Ham, Prime Rib and a Christmas-inspired Lava Cake. Priced at Php2,000 nett per person, Seda's Christmas Eve Dinner Buffet is available this December 24, from 05:30pm – 10:30pm. Dinner is inclusive of one (1) glass of wine or one (1) bottle of beer.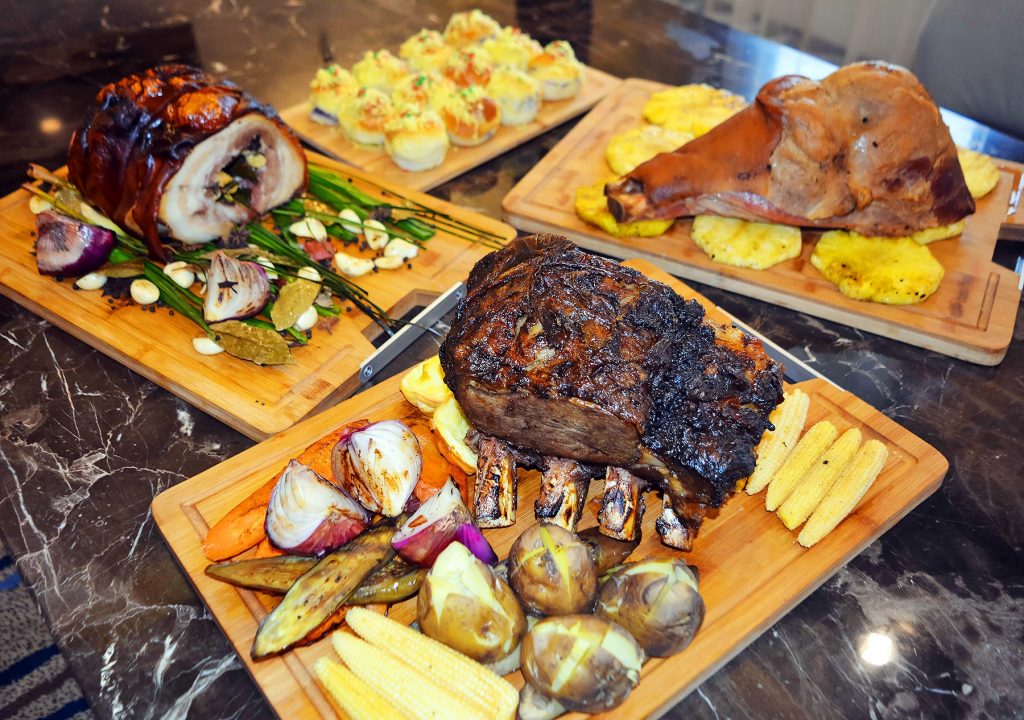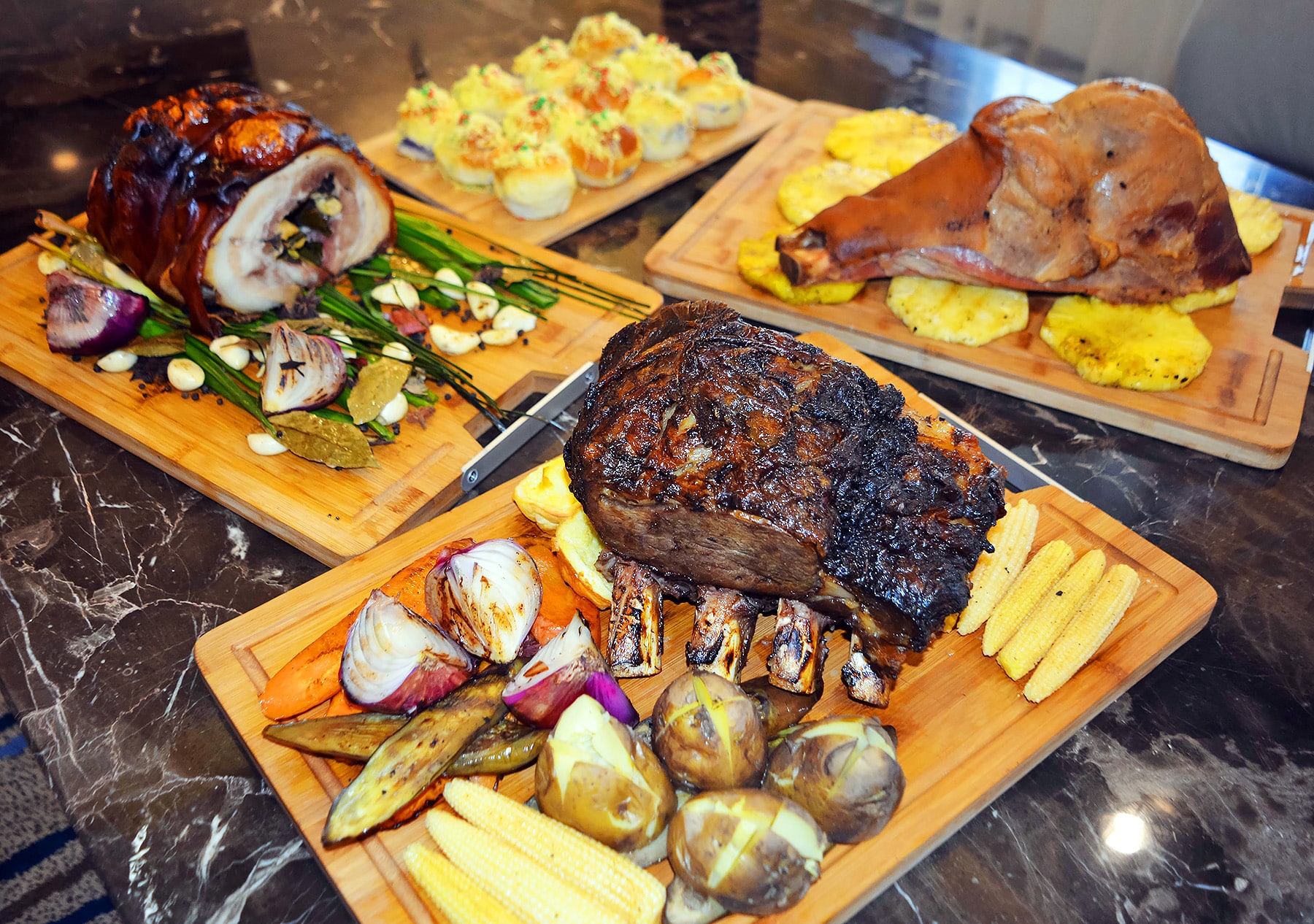 On Christmas Day, families and friends are invited to dine at Misto for a a sumptuous feast of everyone's well-loved Filipino holiday specials as Seda Ayala Center Cebu prepares a lavish Christmas Day buffet priced at P1,250 nett per person. Guests who wish to dine may visit Misto from 12:00noon– 02:30pm. 
The Arcade: A Retro 2020 NYE Countdown Party 
Seda welcomes 2020 with a modern take on retro culture! Have a glimpse of the yesteryears with Seda's New Year's Eve Countdown Party and say hello to 2020 for only Php2,020 inclusive of unlimited wine, beer and selected cocktails. Our live band and DJ's are sure to set those retro spirits soaring! 
Misto also invites families and friends for a sumptuous New Year's Eve dinner buffet, from 05:30pm– 10:30pm, for only Php2,500 nett per person. Spread includes whole turkey, holiday ham, holiday desserts and a whole lot more of your yuletide favorites! 
For inquiries and reservations, please contact (032) 411 5800. You may also check Seda's Facebook account @SedaAyalaCenterCebu to keep posted on further holiday updates.
MAAYOng Pasko in Maayo Hotel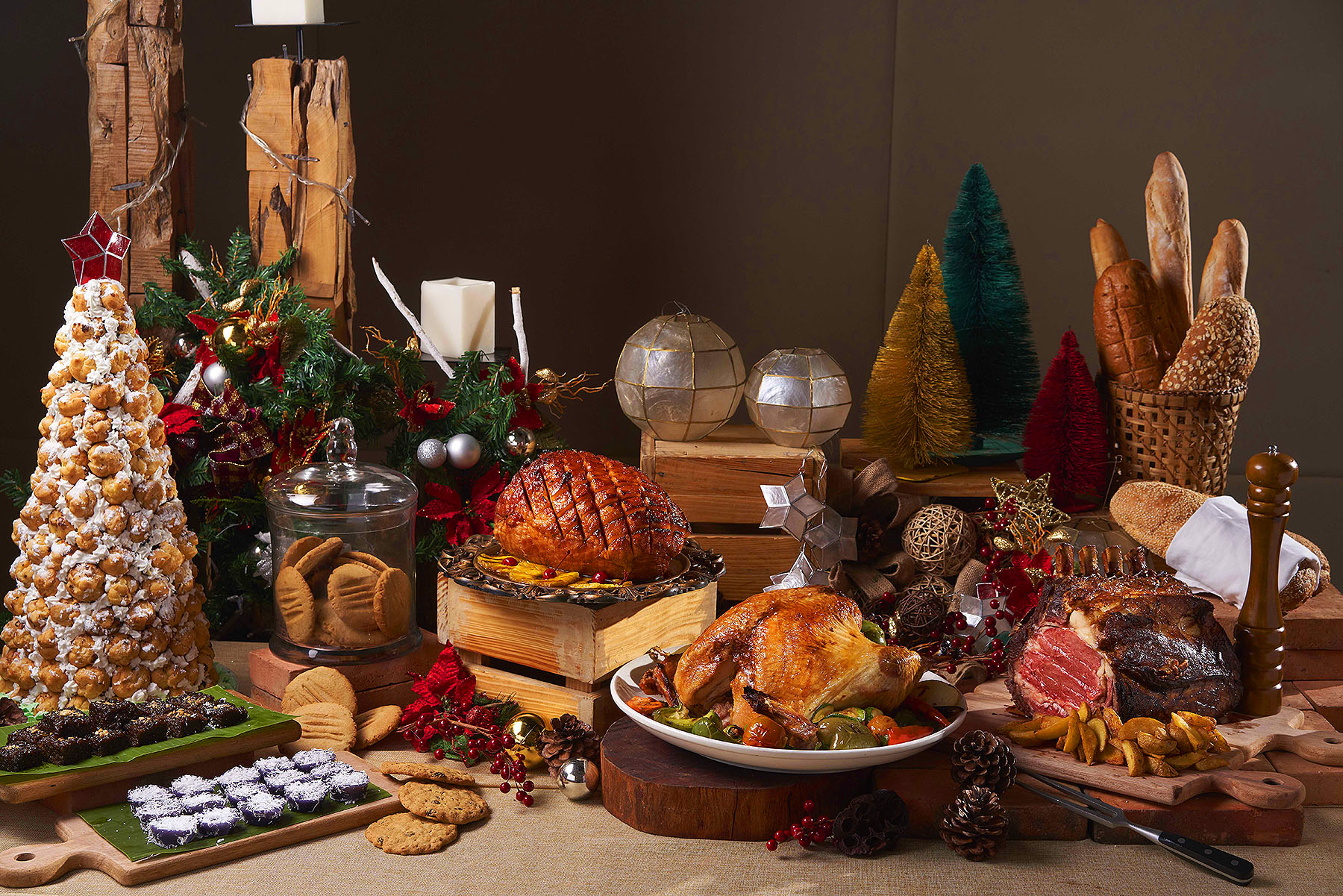 Take delight in the pleasures of the Yuletide season. Make way for a #MAAYOngPasko and celebrate Christmas with your family and friends. Holiday moments deserve a gratifying feast here at Maayo Hotel. Mark your calendars for this season's good deals!
Starting December 16-30, 2019 guests can enjoy a festive Christmas Lunch and Dinner Buffet with popular Christmas specialty dishes alongside an international buffet spread at Uma Restaurant. Eat to your heart's content and revel in this wonderful season. This offer is priced at Php 999 net per person inclusive of free-flowing chilled juices and drink. It is available by lunch from 12:00nn to 2:30pm and by dinner from 6:00pm to 10:00pm.
Celebrate Christmas Eve and Christmas Day through Maayo Hotel's Christmas Delights. Savor on an international lunch and dinner buffet spread featuring all-time Noche Buena favorites. Create heart-warming moments as you dine together with your loved ones this holiday season. Christmas Delights is priced at Php 1,100 net per person from December 24-25, 2019 only. It is available by lunch from 12:00nn to 2:30pm and by dinner from 6:00pm to 10:00pm.
Feel that Christmas Spirit with a meaningful serenade by a Christmas Choir. Have yourself enjoy the music of the Yuletide season given to us by The Tuners—composed of some alumni from the University of the Visayas Chorale. Hear them sing at Uma this December 16 and 24 at 12:00nn and 6:30pm, respectively.
And finally, meet the merriest man this Christmas. Kids and kids at heart can be merry as they meet and greet Santa Claus at the Maayo Hotel Main Lobby this December 21-24 from 4pm to 8pm only. Little ones can have their photos taken with the jolly old man—for free!
For table reservations and inquiries, call us at (032) 517 0200, email us at reservations@maayohotels.com or follow us on our social media pages in Facebook and Instagram @maayohotelcebu.