Budget Series: Street Feast for Only Php200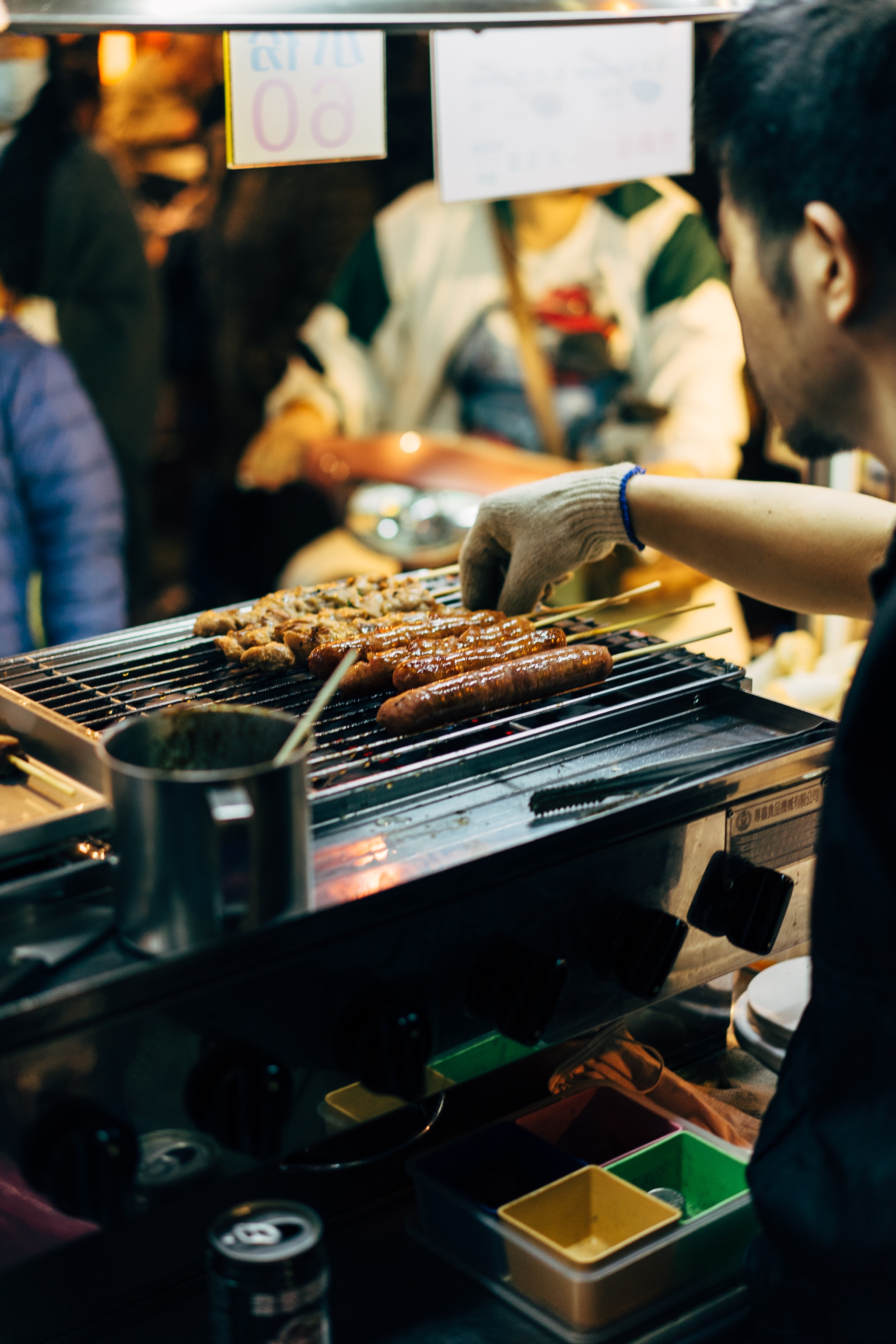 by Elle Santiago
Cebu is known for its street foods. They are mostly located and situated in the downtown areas of the city. The Cebuanos since then enjoys eating in the streets specially during the afternoon when the sunrays is at its lowest. Your 200php is enough to make your attempts possible. Whether alone or with your friends, you have to try for yourself street foods to appreciate Cebu. Go stride in the streets of Cebu and experience streetfeast.
Puto & Sikwate
Puto and hot Sikwate is very delicious during the morning. It is because it is already the culture of Cebuanos to make Puto and Sikwate their kind of breakfast. Sometimes a person wants something different to miss the usual and something usual is appreciated to know the difference. Poto and Sikwate is called sticky rice and cacao chocolate in English. Sticky rice, sweet rice or waxy rice is a type of rice grown mainly in Southeast and East Asia and the eastern parts of South Asia, which has opaque grains, very low amylose content, and is especially sticky when cooked. There is this plain white sticky rice and there is this dotted violet sticky rice. The cacao chocolate is sometimes combined with creamer or milk and sugar for people who prefer their sikwate a bit sweeter.
Dirty Ice cream
Why is it called a dirty ice cream? There are two reasons: it's called dirty ice cream because it was a mom's warning to a kid wanting to eat an ice cream that is being sold on the street; and the vendors usually do not wear gloves.
Despite its name, people is still a fan of the cold treat, and it's actually not dirty like people have been led to believe. It is either placed in a cone or sometimes in a cup. The cart carries flavors like ube, mango and vanilla. You can buy dirty ice cream a scoop or place it in a cup if you want to eat a some more.
Fried Chicken in a cart
One will crave fried chicken for lunch time to time or some other time. One will want to try that fried chicken in a cart. As observed, those properly dipped in and from the oil, has golden features and is luscious to look at and is appetite awakening. One may choose from chicken wings, breast, neck, thigh or drumstick. One will want to pair it with puso, which is rice wrapped and boiled in a triangular casing made of woven coconut leaves. Fried Chicken in a cart is very satisfyingly delicious when it is newly cooked. You will want to pair it with manong vendor's homemade mix of soysauce, calamansi and a little amount of catsup. Lunch is solved.
Tempura
Tempura is a Japanese dish of fish, shellfish, or vegetables, fried in batter. Cebu has it in the streets! You can have 3 pieces on a stick. It can serve as your snacks during the afternoon. Tempura is paired with a homemade condiment of mix sweet and spicy and sour sauce. Tempura carts are most and usually found and situated in the nearby churches here in Cebu. You can also find it outside the universities. Students are very fond of tempura specially after class hours. Some, instead of having their regular dinner with that of a meal and rice, they opt to choose to eat 2 or 3 sticks of tempura as a replacement.
Pungko-Pungko
Sometimes one will crave pongko2x for dinner. It is called such because typically and originally, you will sit in a small wooden bench before a small wooden table beside the street to eat your desired pongko2x combination. One of the pongko2x combinations is puso, longganisa, ginabot and a cold drink. Pongko2x is more appetizing with vinegar, onions and chilli. You will be fond of them once you see them since a group of pongko2x vendors reign the pavements. Some of them are gathered in a place prepared and set up by them for their growing number of customers. Aside from the mentioned combination above, there are more food to choose from – hotdog, lumpia, ngohiong, squid and porkchop. You can save an amount for dinner when you choose pongko2x. Try it for yourself.
Fruits
In the streets, you can always find fruits to buy. You can choose from watermelon, banana, orange, apple, pineapple, mango, mangosteen and many others. Fruits give you the needed vitamins and minerals that is needed in the body. Time to time you have to eat fruits to nourish your body and to prevent certain kinds of diseases like anemia or hypertension. We must adhere to the saying, "an apple a day keeps the doctor away." Fruits will always be a natural cure so make it a part of your lifestyle to eat fruits. What is your favorite fruit? When was your last time you ate fruit?
Now you know what are the treats in carts and in booths you can buy in the streets of Cebu. If you are through with solitude, invite friends so that you will not be alone in the experience. Once you have tried the streetfoods, you will at some point in your moment, will look and crave for it. Do not hinder yourself. Go ahead. With the amount of 200 pesos, you can already enjoy your streetfeast!
East Gate Shoppes: Your Rare Slice of Retail Haven
The East Gate Shoppes is all about location, innovation, and solid heritage. As the retail component of East Gate, a micro township development, you can experience life to the fullest here: luxurious living spaces, prime address, retail therapy, the dynamic lifestyle from surrounding you. You can play and find your heart's delights here.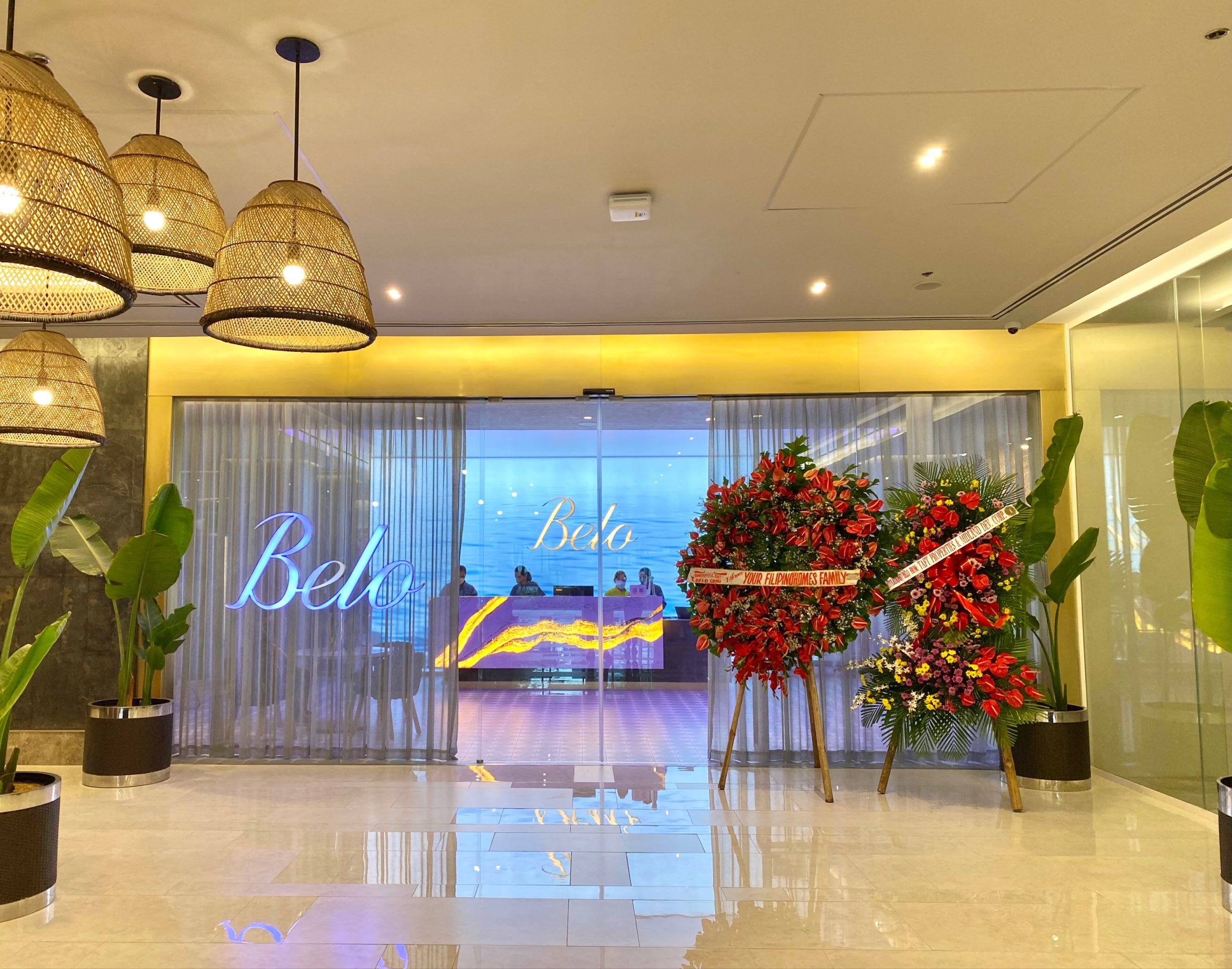 It offers commercial spaces in various sizes and options for forward-thinking businesses. You're assured that your enterprise stands out in one of the city's leading residential and business hotspots in Cebu City.
East Gate Shoppes showcases your enterprise to a sizable clientele—from the property's condominium unit owners, future employees of BPO and corporate offices of the township, as well as the passers-by of Cardinal Rosales Avenue and Pope John Paul II coming from Cebu Business Park and surrounding districts.
On Level 2, The Kitchens at East Gate is cooking up a storm of new ideas. These are commercial kitchens for rent which are optimized for delivery service and will cost less to operate than a traditional restaurant setup. A driver's lounge and exclusive parking space are set aside for delivery drivers in order to smoothen the process. This is the first of its kind and scale in Cebu City. And, should a tenant wish to eventually add some seating to their space, there are select units that can be converted to accommodate diners looking for a quick bite.
East Gate Shoppes combines a mix of retail spaces and innovative concepts to cater to any business need. East Gate Shoppes is a result of decades worth of expertise in retail as its developer Taft Properties, under VICSAL Development Corporation, is behind the successful Metro chain of stores.
East Gate is a complete lifestyle destination. Truly Have It All! To know more, contact East Gate at +63 931 783 6387 or visit their Facebook page.
Delectable Oriental Cuisine Awaits You at EZ Eats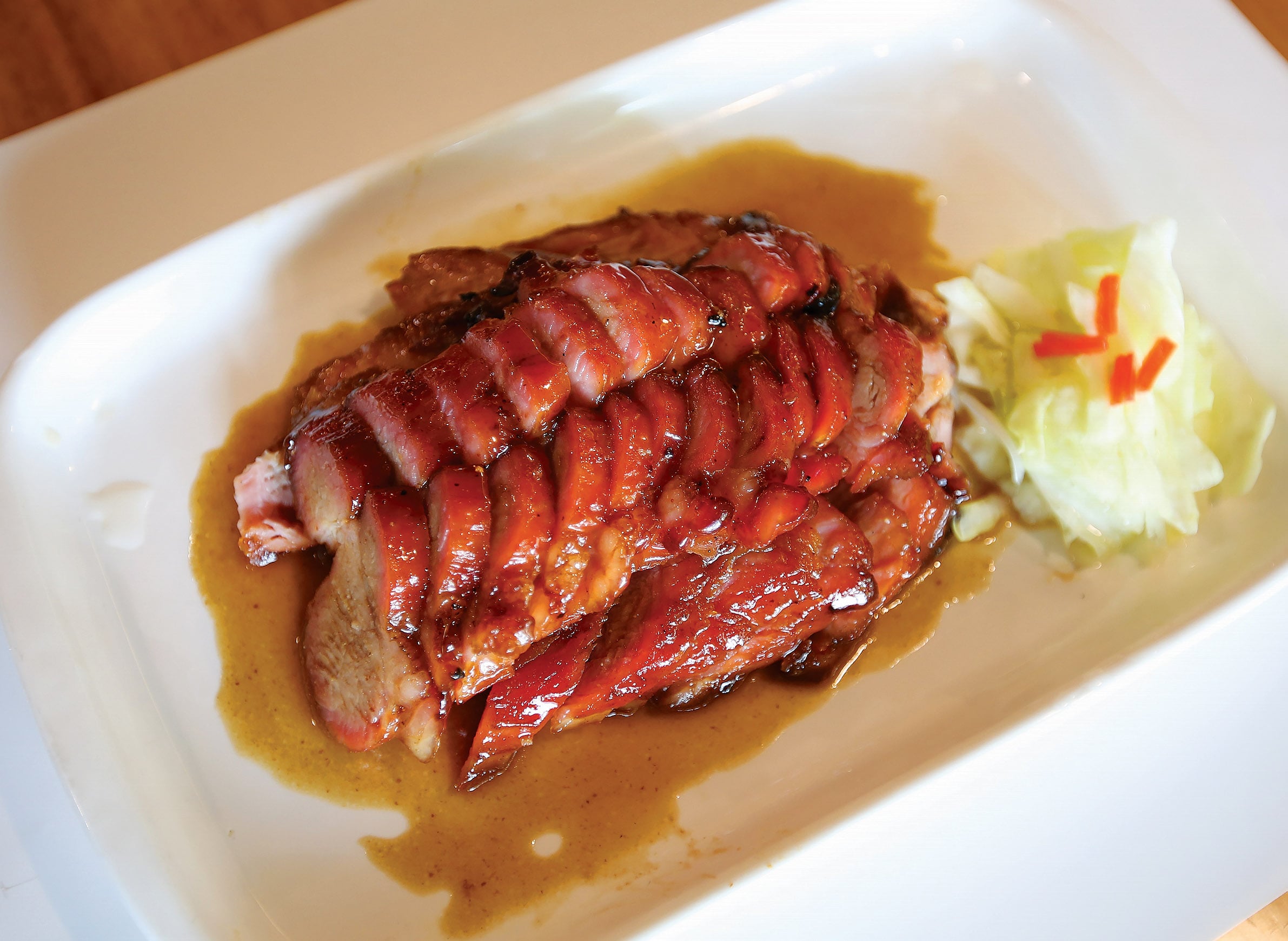 Tucked in a cozy corner along F. Ramos St., this charming neighborhood restaurant admits you to a clean, modern interior and its selected array of authentic Chinese dishes. 
by RYAN DANIEL R. DABLO photography STEFFEN BILLHARDT
A brainchild of proprietor Paul and chef KK Chan, EZ Eats makes no compromise when it comes to food: they only serve the best ingredients. Taking inspiration from Chinese and Hong Kong flavor profiles, the menu boasts of top-of-the-line roasted meat done in the traditional style. The result? A menu that is exciting yet brimming with nostalgia. 
Well-traveled connoisseurs with discerning palates and enterprising foodies-to-be who are still shy about tasting new flavors will find lots to like in the EZ Eats menu. Absolute add-ons to your sampler include their Char Siu (this savory-sweet all-star ticks all the right boxes), Crispy Skin Pork Belly (locals will feel right at home digging into this), Salt and Pepper Squid (totally non-negotiable, just get this crisp, golden plate of calamari), and Bailing Mushrooms with Taiwan Pechay (earthy, creamy vegetarian goodness). Paul handpicked these dishes himself, and for good reason. By the end, our plates were sparkling clean. 
The personable proprietor's love for the craft of food-making translates well into the dishes on offer. Each item on the menu has history and tradition under its belt. And, despite fluctuations in the business landscape these past few years, EZ Eats holds true to their mission of providing freshly sourced ingredients served as authentic Chinese comfort food. The menu might not be long, but customers are guaranteed a good dining experience to fill their cravings.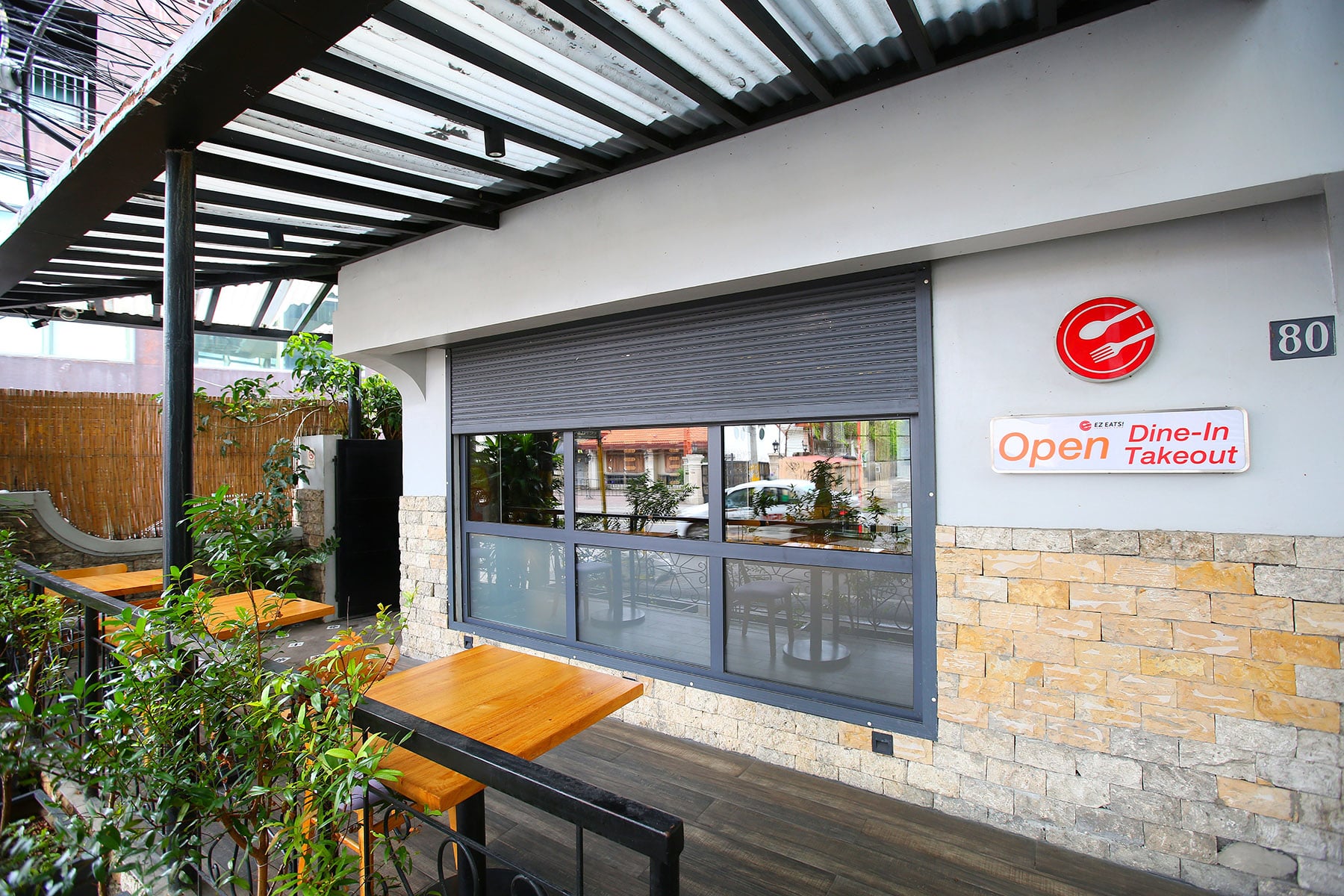 Open: Tuesday-Sunday
Tel. No. (032) 326.6027
Mobile No. (+63) 917.318.8383
Address: 80 F. Ramos St., Brgy. Santa Cruz, Cebu City
Facebook: /EZEatsCebu
Ayame Seaside Tales is Your Newest Favorite Japanese Dining Destination in the South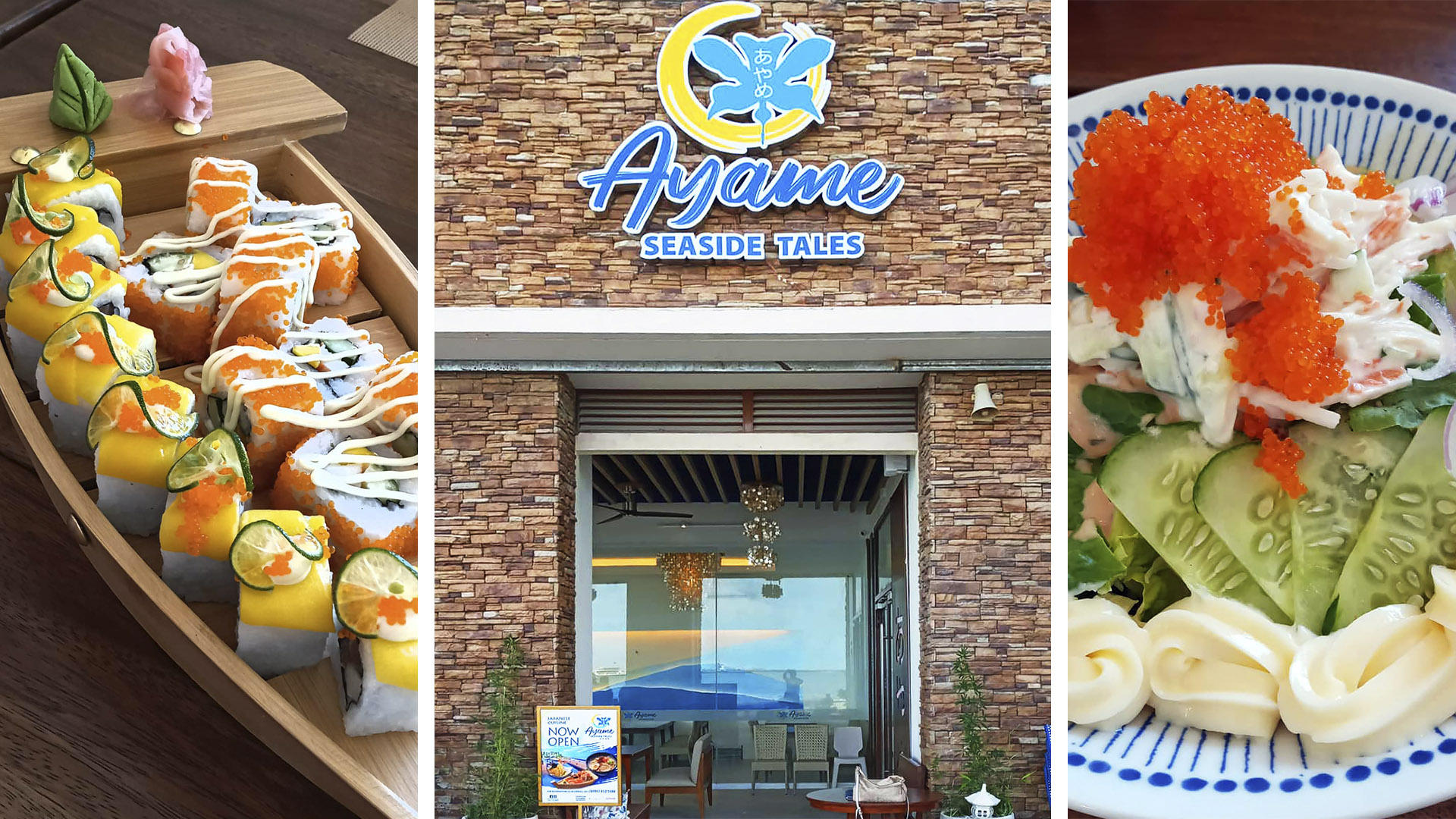 Ayame Seaside Tales, the newest Japanese restaurant in Cebu City at IL Corso is hitting as one of the leading culinary destinations with its top sellers such as Agedashi Tofu, deep fried bean curd in umami sauce. For salad lovers, a must try is Lomi Salmon Salad with its delicate flavour of marinade salmon.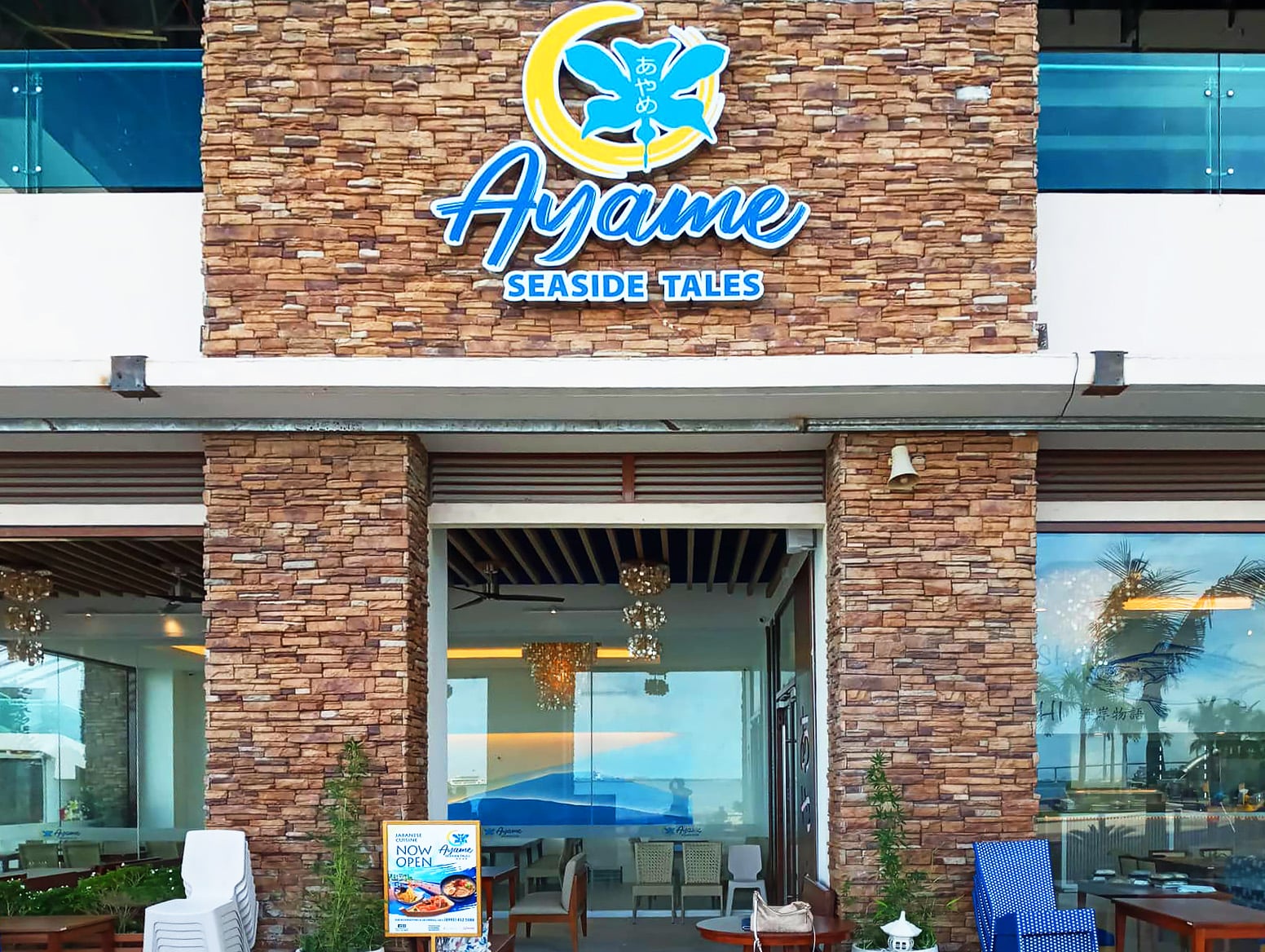 Maki Sushi is Japanese food staple, at Ayame, one of its front runners is Salmon Sashimi which just melts in one's mouth being the prime cut of salmon in a sashimi. 
Talking about food innovation, Ayame's Cebu Maki shines in its freshness of an idea using Cebu's own mango fruit with salmon and fresh lime rice roll. It is as delicious as its Salmon Mariowase of assorted salmon sampler set and certainly the popular Unagi Sushi grilled from the famous Japanese freshwater eel.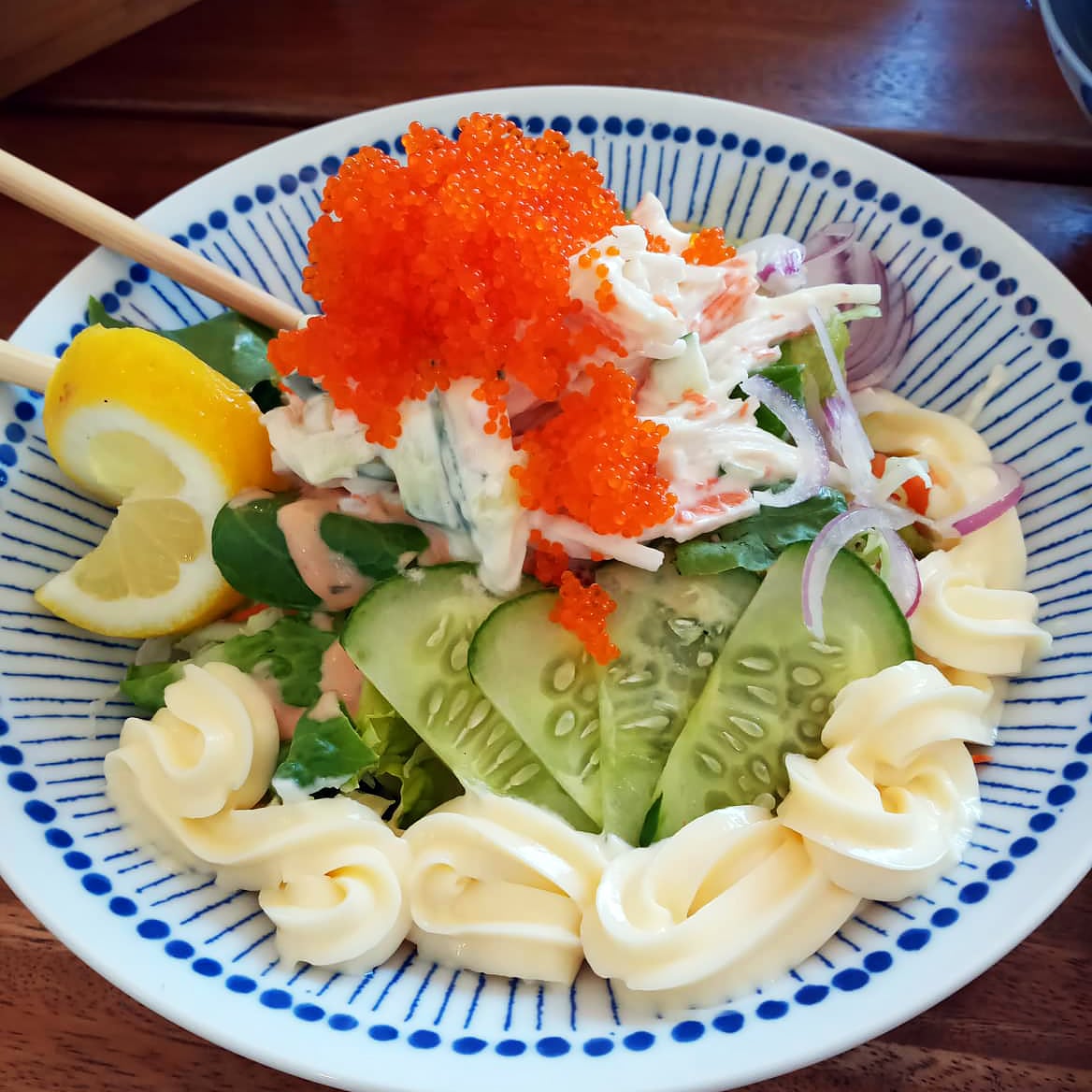 For noodle lovers, Ayame's Shoyu Tonkotsu Ramen in rich and creamy sauce with pork broth served with thin slices of Chashu pork belly is a winner.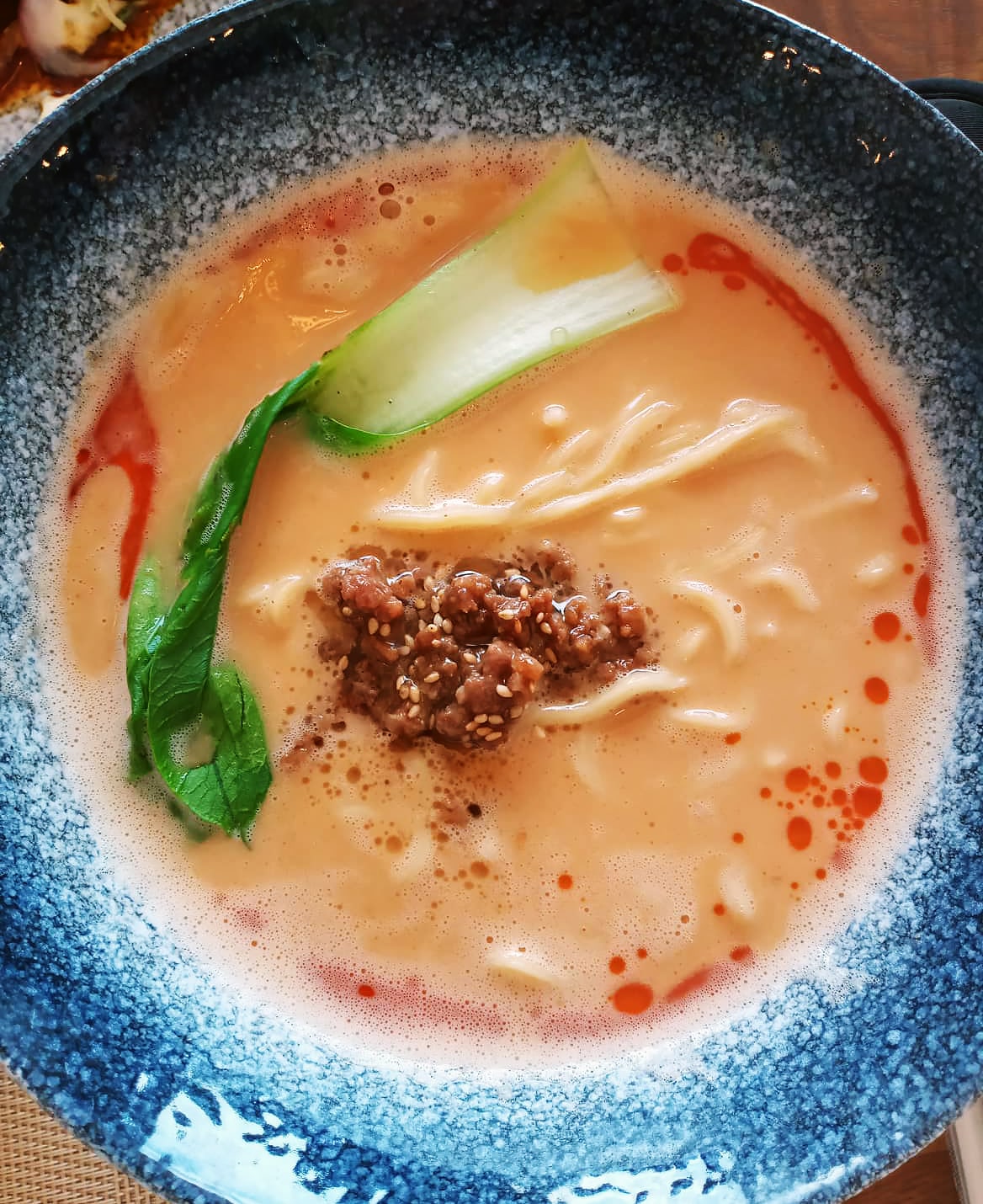 Angus Beef Gyoza, pan fried beef dumplings are worth the trip at Ayame. Along with Ebi Tempura of crunchy shrimps and Katsu Don made from Japanese pork chops served with sunny side eggs and rice. Yummy!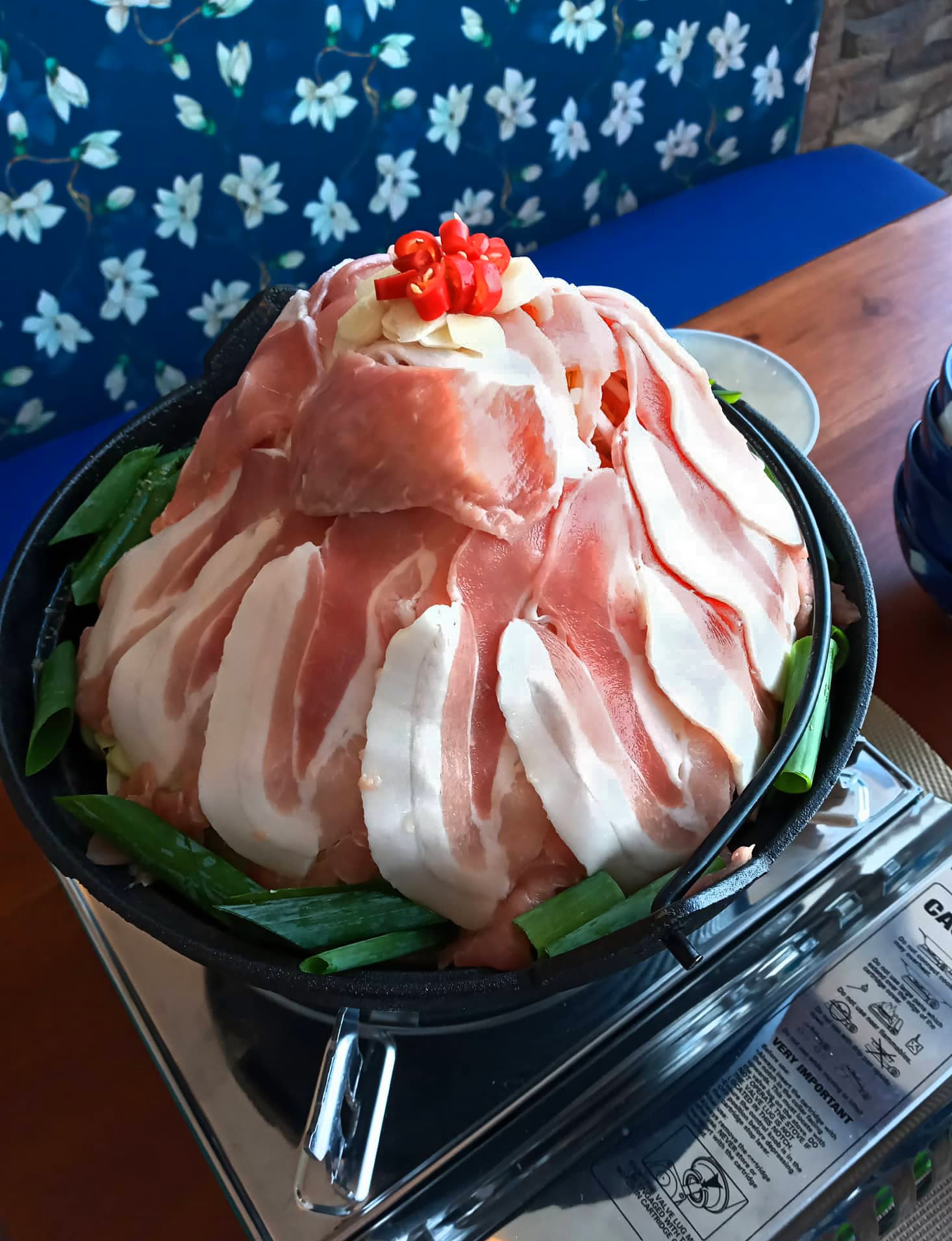 Bento boxes are musts specially Ayame's own version with California Maki Temzaru Soba Set. And why not the Yaki Meshi Platter of Japanese fried rice platter to share with friends? It is a meal by itself!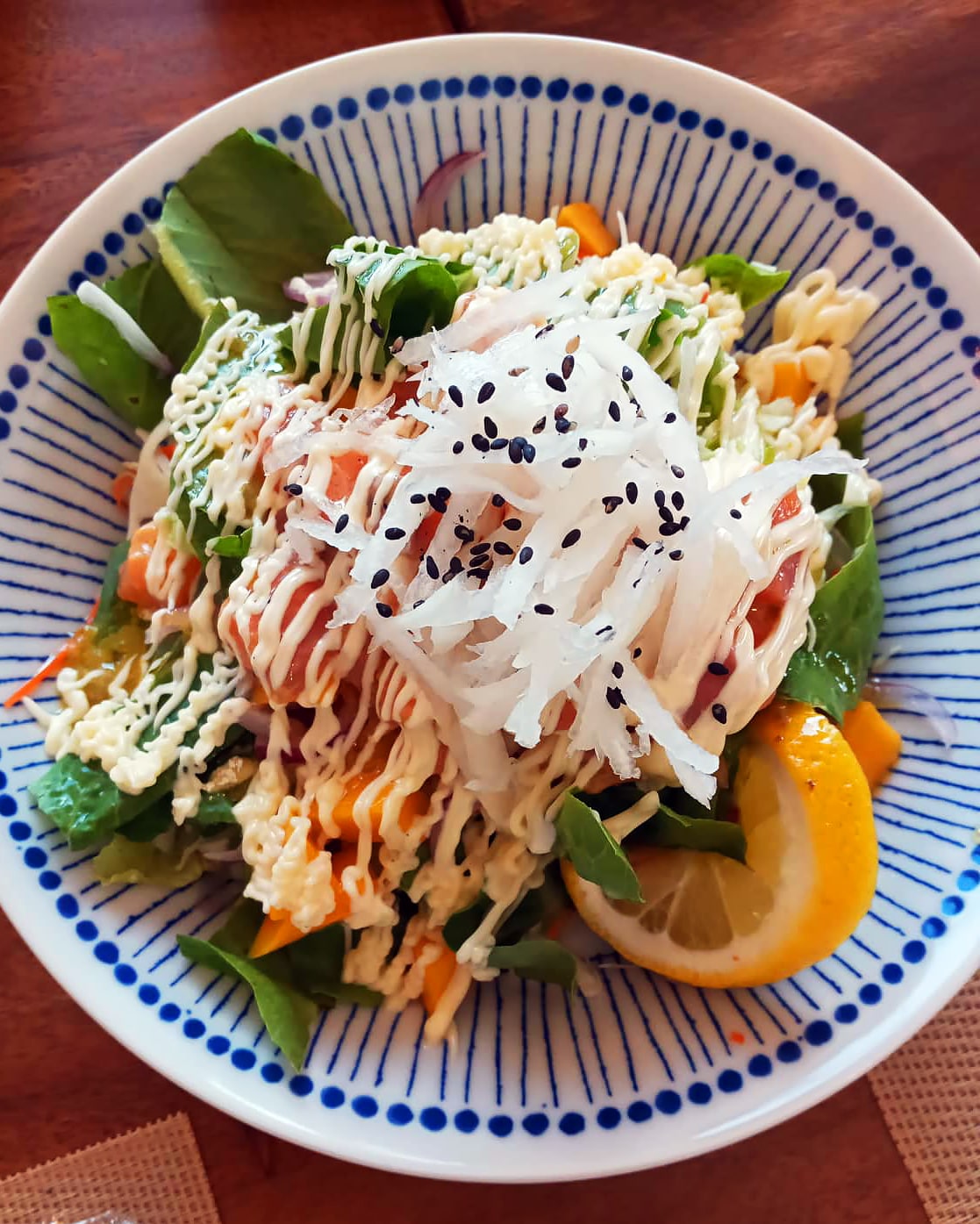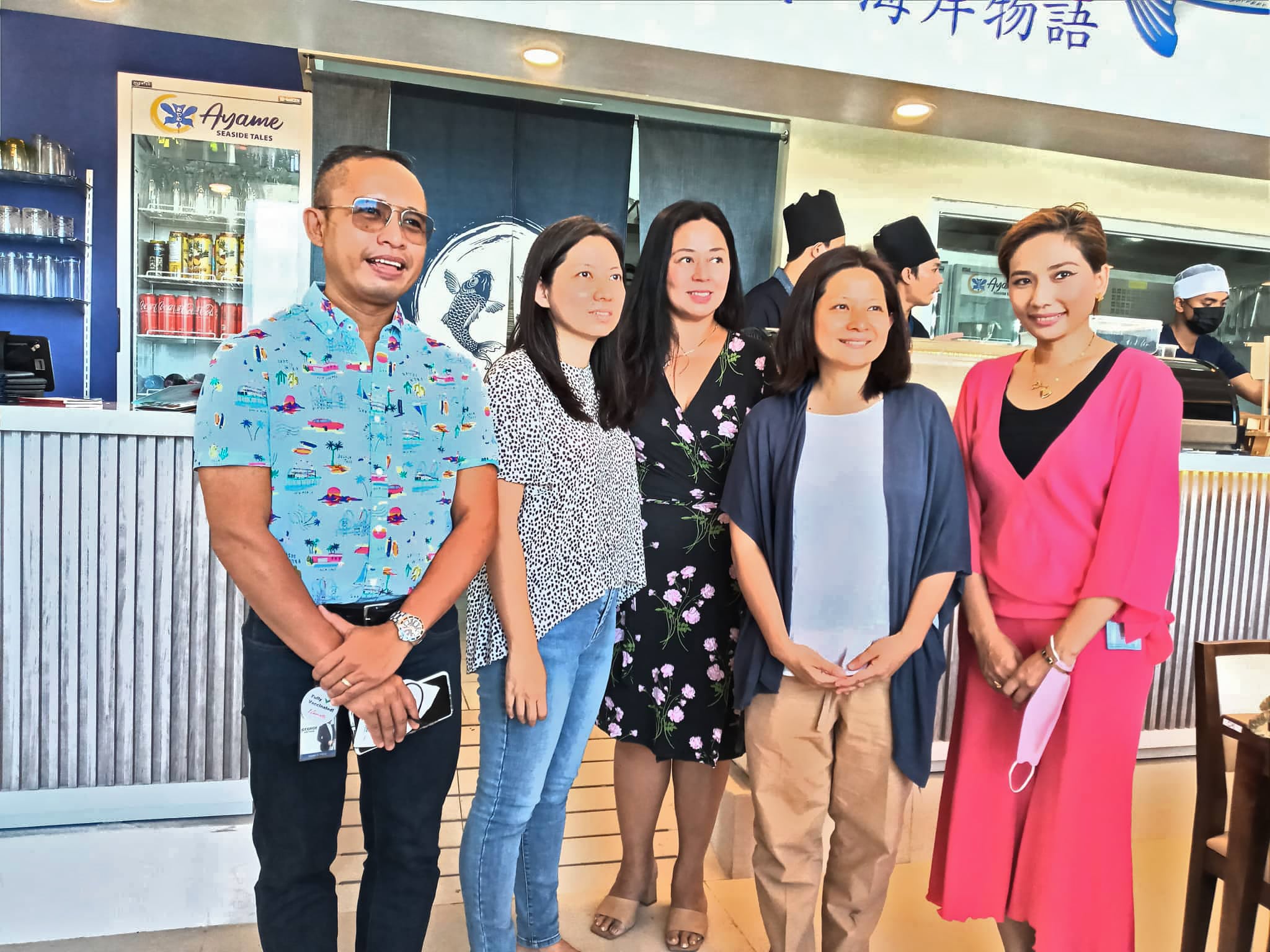 Visit them soon at IL Corso LifeMalls by Filinvest, City di Mare South Road Properties (SRP) in Cebu City. The landmark is the towering lighthouse and water pond called Icanali. For reservations and deliveries call (0991) 452 5888.