A Helpful Guide on What to Wear to the Next Wedding
Wedding season is almost over, which means you finally get to go on a break from all those wedding invites, which also means you've probably lost ideas on what to wear to the next one. As what the girl scouts say, it's best to be prepared especially for outfit ideas for your friend's special day.
Wedding season is almost over, which means you finally get to go on a break from all those wedding invites, which also means you've probably lost ideas on what to wear to the next one. As what the girl scouts say, it's best to be prepared especially for outfit ideas for your friend's special day.
Whether you are a bridesmaid or groomsman, sponsor, or guest, weddings are always a chance to dress up and feel fancy. Yet we all know that dressing up takes a lot of careful thinking, time, and money.
Here are a few tips that will help you make up your mind on what to wear for the next wedding.
DO. NOT. WEAR. WHITE!
Unless of course the all-white theme permits you to, then you can. But it is wedding taboo for a guest to wear white so as not to compete with the bride, and drama is one thing we want to avoid in weddings (it is her special day after all!).
Don't wear too skimpy dresses
Here in the Philippines, weddings are mostly associated with religious affiliations. So it is also good to respect that note and not wear too skimpy or revealing outfits. We also wouldn't want you to keep on pulling down that mini.
Black is all right
That beloved LBD you wear to cocktail parties or dates can be worn to any wedding event. Pair it with the right necklace and it instantly gives a touch of class, perfect for a formal wedding.
Better safe than sorry
That's just what our mama said, and so do the wedding outfit gods. It might be better to come overdressed than underdressed. Be careful not to play matchy-matchy with your bag, belt and shoes though.
It's good to bring a blazer
Yes, the Philippines is a tropical country, perfect to wear dresses with light fabric. The reception, however, may have a very good air-conditioning system that turns the room into a winter wonderland. And unless you're Queen Elsa who is unbothered by the cold, it's good to bring a blazer that goes with your outfit. An oversized blazer over a party dress or a cardigan with a fancy brooch pinned over it instantly becomes a chic modern look and cold resistor.
Rock your colors
Stick to your personality; it's a good idea to go with bold colors during weddings, but not all out. Go with dresses that adds a pop of color with some simple patterns, pair it with comfy pair of heels, and you're good to go! Always put into mind that you do not want to take the spotlight away from the bride and groom.
Wear comfortable shoes
Even Vogue suggests their readers to wear a pair of platforms or wedges. Grab your favorite velvet flats for when your heel starts to give, without compromising your look.
Forget the clutch!
A small leather strap–handle bag is chic and goes with you easily. Plus, it drapes by your elbow elegantly for when drinking champagne. Clink!
One last tip: it's not entirely bad to wear the same outfit twice or thrice especially when you're on a budget. Take note to go with it differently and match it with different accessories.
Make Mom Feel Special With These 5 Gift Ideas for Mother's Day
What are you giving to Mom?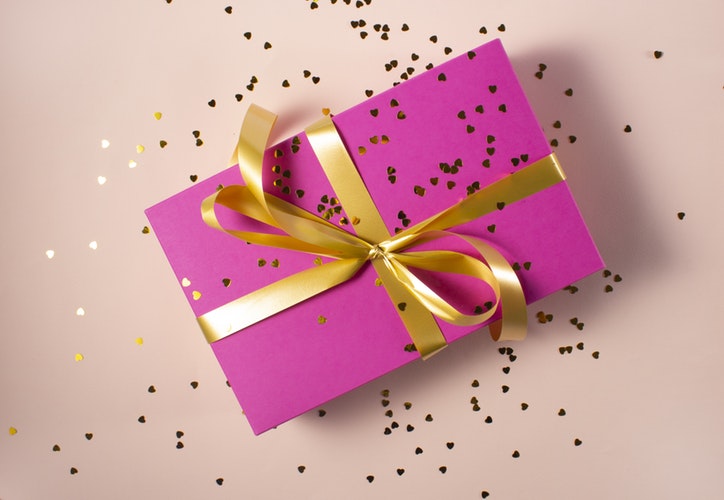 While we should always celebrate and appreciate our mothers (and mother figures), Mother's Day is an opportunity for us to go the extra mile. The day is fast-approaching; in fact, it's only a few days away.
If you haven't decided what to get her yet, we've got you covered. Aside from the material things, don't forget to treat her out to a nice meal, too!
Anne Klein Women's Watch and Bracelet Set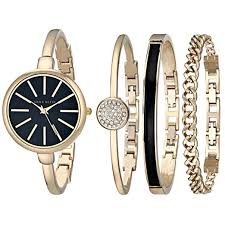 Nothing says elegant like a good watch. On her special day, it is only fitting that we give Mom timeless gifts like the Anne Klein Women's Watch and Bracelet Set to remind her how precious she is.
This Embroidered Dress from Lotus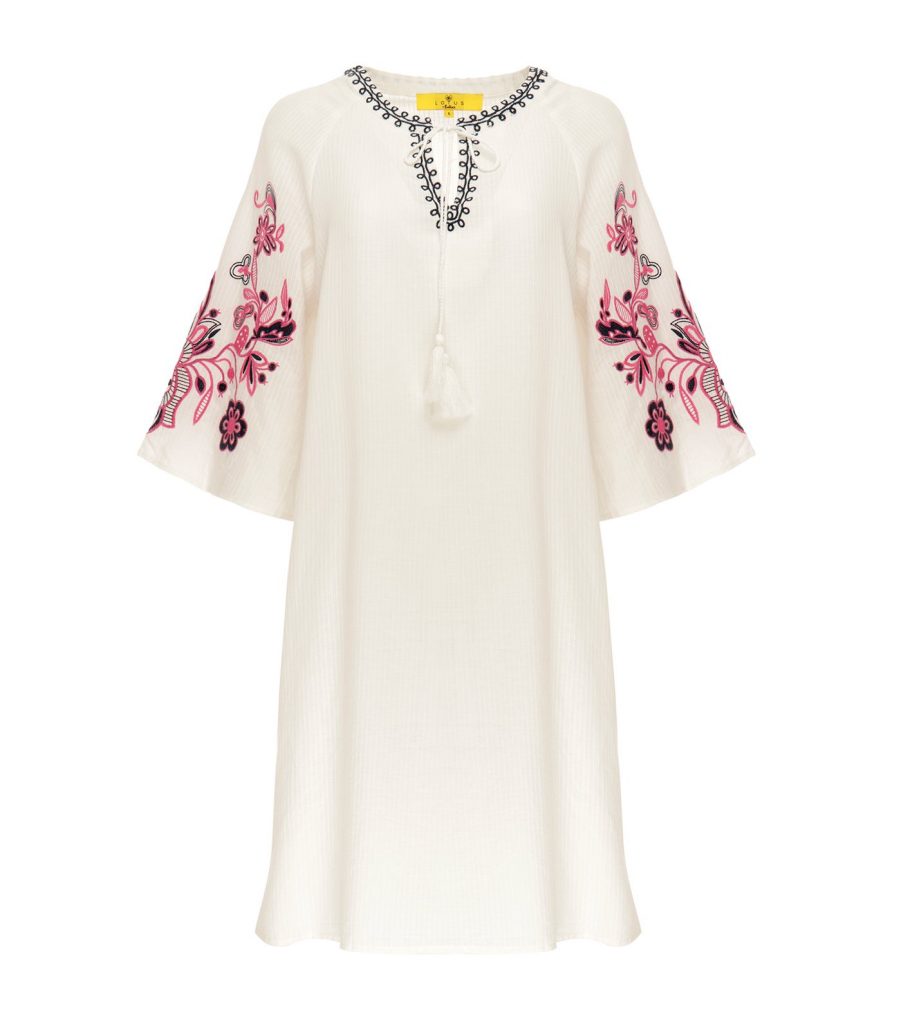 Growing up, Mom has always been our style coach and inspiration. Easy to style and accessorize, this Boho-chic Lotus Embroidered Dress is the perfect gift that captures both fashion and comfort for a fashionista mother who likes to look good and feel great at the same time.
PANDORA's Mother Day Collection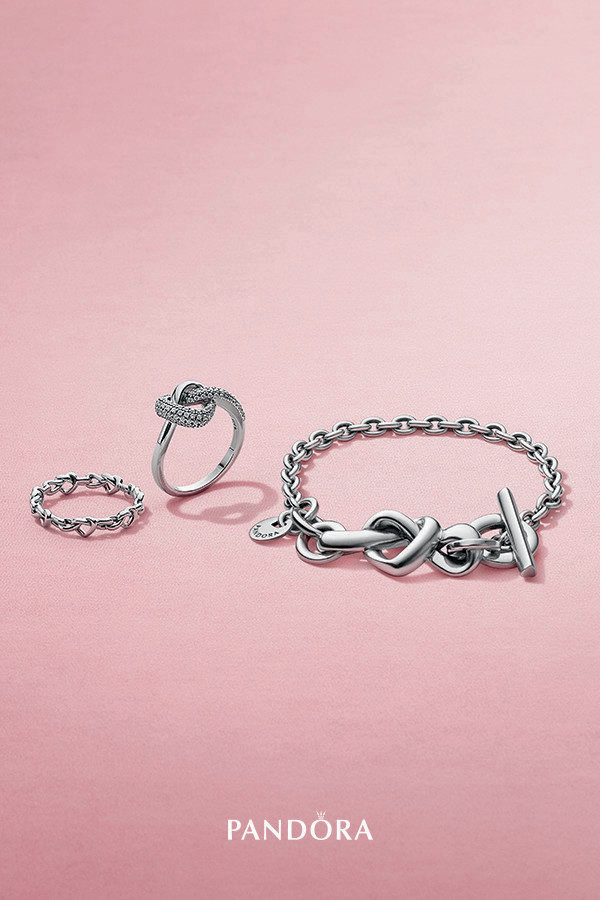 Celebrating emotional connections, the PANDORA Mother's Day 2019 collection contemplates motherly love in all its form. From biological bonds to modern-day sisterhoods and maternal figures, a new kinship grows – unconditional and true – on symbolic new jewellery designs inspired by the fabric of love.
A Pair of Champion Keds x Kate Spade Sneakers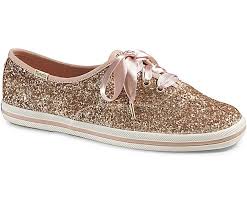 For the moms who love a lot of sparkle. You can get a FREE limited edition tote bag from Keds for every single-receipt purchase of regular priced merchandise with P3,995. This treat is available UNTIL MAY 12.
…Or, these Chic Original Tri-Tone Sperry Boat Shoes

Sperry's beloved Authentic Original boat shoe gets a chic update in the new Plush collection. This Authentic Original Plush Tritone shoe features the best of Sperry's iconic style: hand-sewn nubuck uppers, comfortable fit, and Wave-siping non-slip outsoles. Plus, this Authentic Original Plush is 40% lighter with cool colour ways to choose from.
What are you giving to Mom?
Our Favourite Looks at the Met Gala 2019 Red Carpet
What exactly does "camp" mean?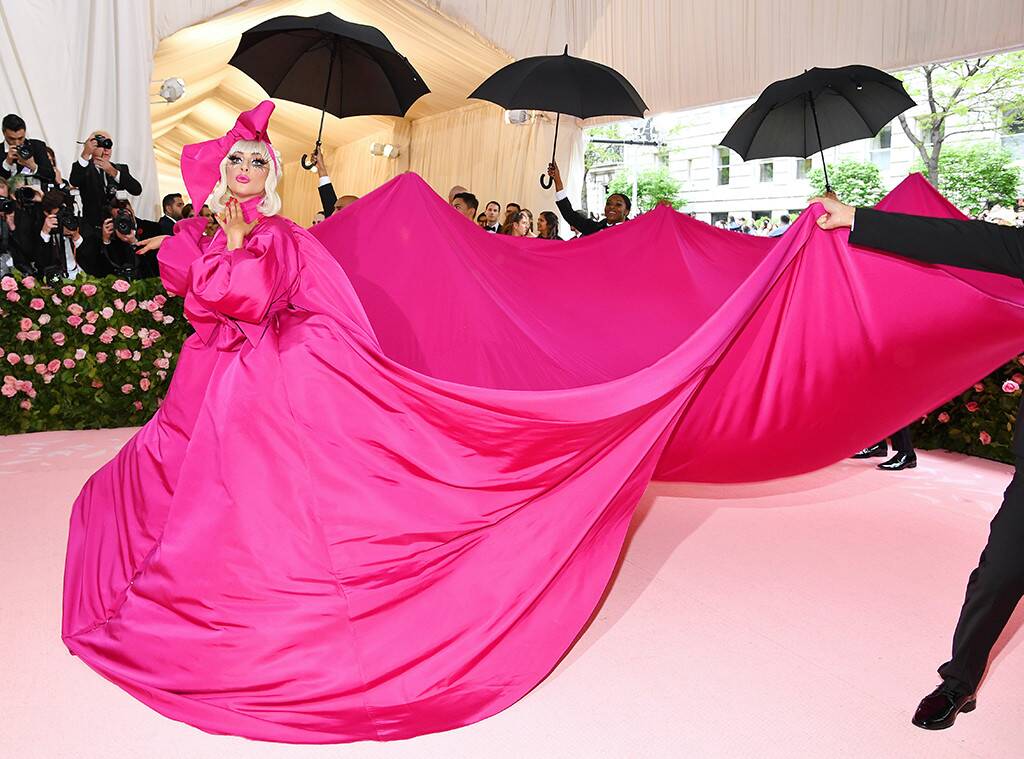 In the western part of the world, it's the first Monday of May, and what does that mean? The Met Gala 2019. It's probably the most-celebrated fashion event every year, and why wouldn't it be? Everyone who's invited, from the biggest celebrities, including models and fashion insiders, steps out of their comfort zones and into the most outrageous and extravagant outfits for the night.
This year's theme is probably a bit confusing for some; "Camp: Notes on Fashion" seems to be a slippery, hard-to-define concept for those who aren't so well-versed with the industry. It actually isn't about embodying a camping trip and arriving in hiking boots and lugging a tent and sleeping bags—no, camp means exaggeration, extra, over-the-top fashion.
The people on this list (and some) notwithstanding, it seems that the guests didn't get the memo. (We're looking at the men dressed in plain black suits, and those who went theme? What theme?, but that's a story for another day.) Here are our favourite, campiest looks on the red carpet:
Anna Wintour and Bee Shaffer
Celine Dion
Ciara
Cardi B
Janelle Monáe
Tessa Thompson, Trevor Noah, and Lupita Nyong'o
Dua Lipa
Priyanka Chopra and Nick Jonas
Halsey
Ezra Miller
Emily Ratajkowski
Saoirse Ronan
Jared Leto
Ryan Murphy
Florence Welch
What was your favorite look from Met Gala 2019?
Jennifer Lopez wears Furne One
Carnival meets couture as Jennifer Lopez wears Filipino designer's creation in a new music video.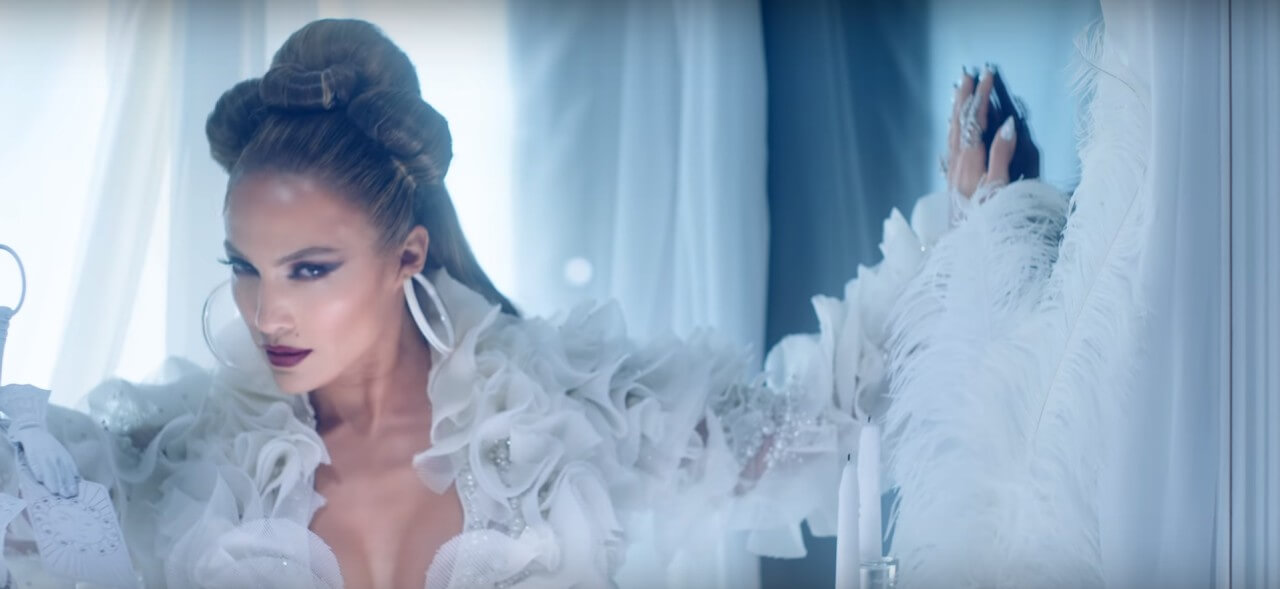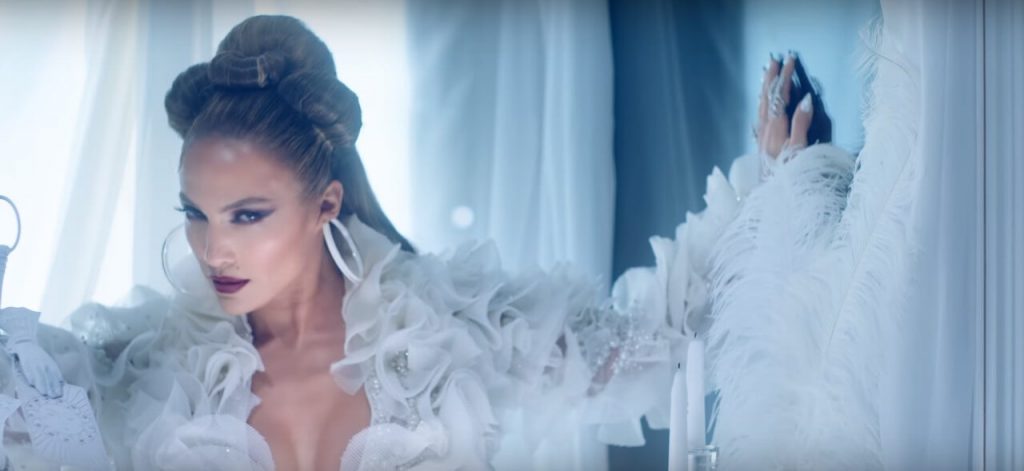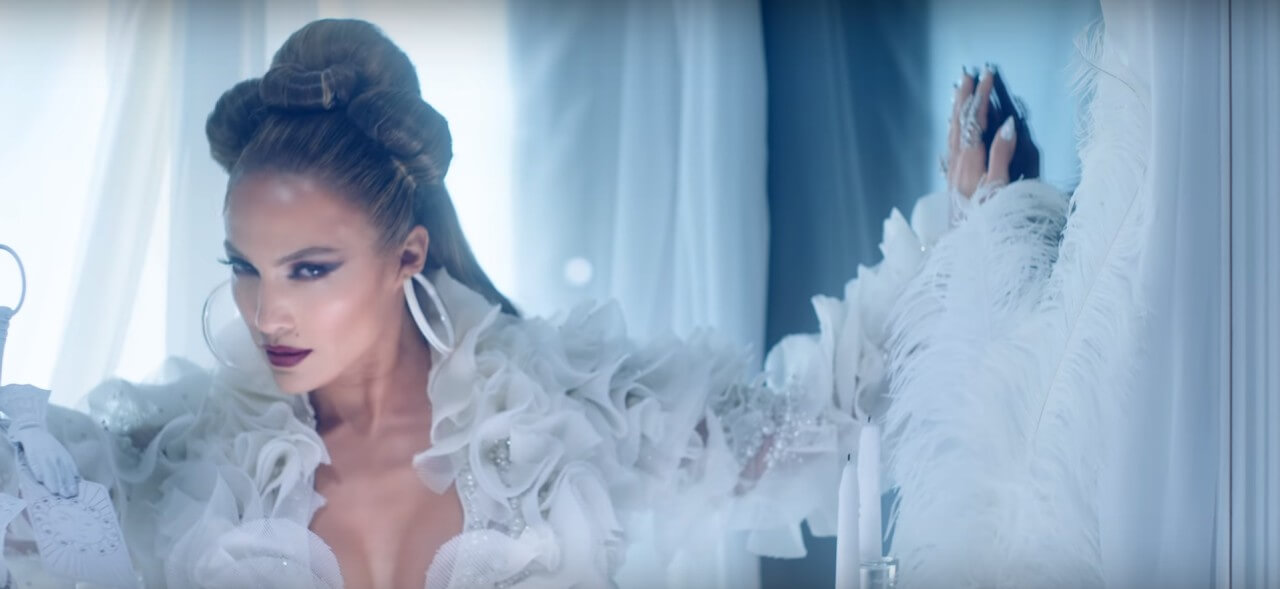 Former Zee editor Furne One's successful design career in Dubai has been well-documented. Since launching the avant-garde fashion brand Amato Couture in 2002, he has since gained an international following of celebrity clientele that includes the likes of Lady Gaga, Beyonce, Katy Perry, Nicki Minaj, Heidi Klum, Tyra Banks, Jessie J, Ariana Grande, and Kesha.
The latest addition to Furne's ever-growing fashion repertoire is Jennifer Lopez. In her newly debuted music video, Medicine, the multi-awarded pop diva shows a flamboyantly chic medley of fashion and music as she wears pieces from the brand. However, this isn't the first time Lopez has been seen wearing Furne's creations. She performed her hit single, On the Floor, in 2011 with a sheer silver dress made by the label.
In the video, Lopez can be seen wearing a white ruffled one-piece suit from Furne's 2018/19 haute couture collection. A closer look at the suit shows off the intricate pearl and crystal detailing embedded between the ruffles, giving Lopez an ethereal glow as she maneuvers the crystal ball.
Translated from Latin as love conquers all, the Amor Vincit Omnia collection is a romantic take on Victorian-inspired pieces while the feathered white details are reminiscent of the similarly named painting of Cupid by Caravaggio.
Check out JLo's Medicine video below: