Unique Finds
Take a piece of Cebu with you when you bring home these not-so-ordinary finds.
Take a piece of Cebu with you when you bring home these not-so-ordinary finds.

Alegre Guitars
Music lovers go to Abuno, Mactan to find well-crafted guitars that Cebu is known for. Alegre Guitar Factory is one of the more popular factories visited. Here, guitar (and other string instruments') production can be observed at different stages before the finished product is perfected to an impeccable finish and design.
Trappings Jewelry
You will have to go through a throng of shops in Ayala Center's Maze to reach Trappings. Though the jewelry is fancy, there is nothing common about them. The latest line takes on a denim theme—denim fringe, denim balled up inside hollow metal beads, and so on. The entrepreneur and designer constantly incorporates creative techniques in preparing these unique works of art.
Reme Jewelry Clutches
Minaudieres made of shagreen, and abalone or mother of pearl shells are all the craze in the social circuit. These evening bags by a young Cebuana entrepreneur and designer are crafted locally and guaranteed one-of-a-kind for they take on the individual shape and contours of each shell. The prices are also slightly more affordable than the competition, and the bags are made to order through www.remejewelry.com.
Les Chocolateries Belgian Lace Cookies
These paper-thin cookies are so sinful that one simply isn't enough. Each has a Belgian chocolate center framed by crispy oatmeal and is best paired with coffee or tea. The dark chocolate is a favorite whereas those with a sweet tooth will want to try the white chocolate filling. They can be bought in packages of 300 or 600 grams at Don Merto's Restaurant outlets.
SM Kultura Selection
If you're looking for anything native, SM Kultura will indulge you. This is a one-stop shop for tourists looking for authentic local-made merchandise that displays a wide range of items—from home decorations to garments and accessories. Being located in SM also makes it very convenient to head to the supermarket to add Cebu's must-try dried mangoes and otap to your purchases.
856G Gallery Artworks
The gallery is a venue for Filipino artists to showcase their work and mingle with other artists and art enthusiasts. It is different from other gallery spaces in that varied forms of art such as sculpture, jewelry, ceramics and others are exhibited. You will see the works of respected Cebuano artists such as the father of Philippine contemporary print making Manuel Rodriguez and his protégé Pandy Aviado, the famous sculptor Jet Florendo, and ceramic artists Lanelle Abueva and Hadrian Mendoza.
Zubuchon
This was the roasted pig or lechon that Anthony Bourdain proclaimed the best he's ever tasted. The skin is extra crunchy because of a pricking method done while the pig is slowly roasting to let the excess fat drip. Apart from this, it follows the traditional flavors of the Cebuano lechon. Zubuchon can now be enjoyed in two restaurant outlets along Mango Avenue and Escario Street. Share a kilo or two with friends and have it with the refreshing kamias fruitshake.
Thirsty and Mooon Café are well-known brands that started in Cebu. They were both acquired by Pages Holdings Inc (PHI) and have grown and expanded nationwide. No doubt, the Pages group belongs to the movers and shakers when it comes to the food and beverage industry of the Queen City of the South – just look at their success with Mooon Café that began with a one-store operation and is now a fast growing chain of more than 15 restaurants in just four years.
This November, another contribution of the Pages group to Cebu's restaurant and tourism industry is the launching of LANTAW Floating Native Restaurant located in Cordova, Mactan. One restaurant after another, year after year—how do they do it? "Hard work, passion and a matter of choosing the right people to do the job," says Bunny Pages. During his speeches or in one-on-one chats, he always shares what he practices: "Put the right people on the bus, the wrong people off the bus and the right people in the right seats."
LONDON IN FULL BLOOM: An Exclusive Look at the recent Chelsea Flower Show
The Chelsea Flower Show in London, one of the most prestigious horticultural events in the world, returned in full glory in May 2023, captivating visitors with its stunning displays and landscape designs. Held annually on the grounds of the Royal Hospital Chelsea in London, this year's show proved to be a true feast for the senses, showcasing an array of breathtaking gardens, vibrant floral arrangements, and innovative landscaping. The 3-day event showcased 36 outdoor gardens, including four balcony gardens for small spaces. Inside the giant pavilion, blooms compete with each other, exotic flowers, roses, and many more.
The 2023 Chelsea Flower Show embraced a Nature's Harmony theme, with a strong focus on sustainability and mental health. The show's organizers emphasized the importance of sustainable gardening practices and biodiversity conservation, inspiring attendees to create beautiful outdoor spaces while preserving and protecting the environment.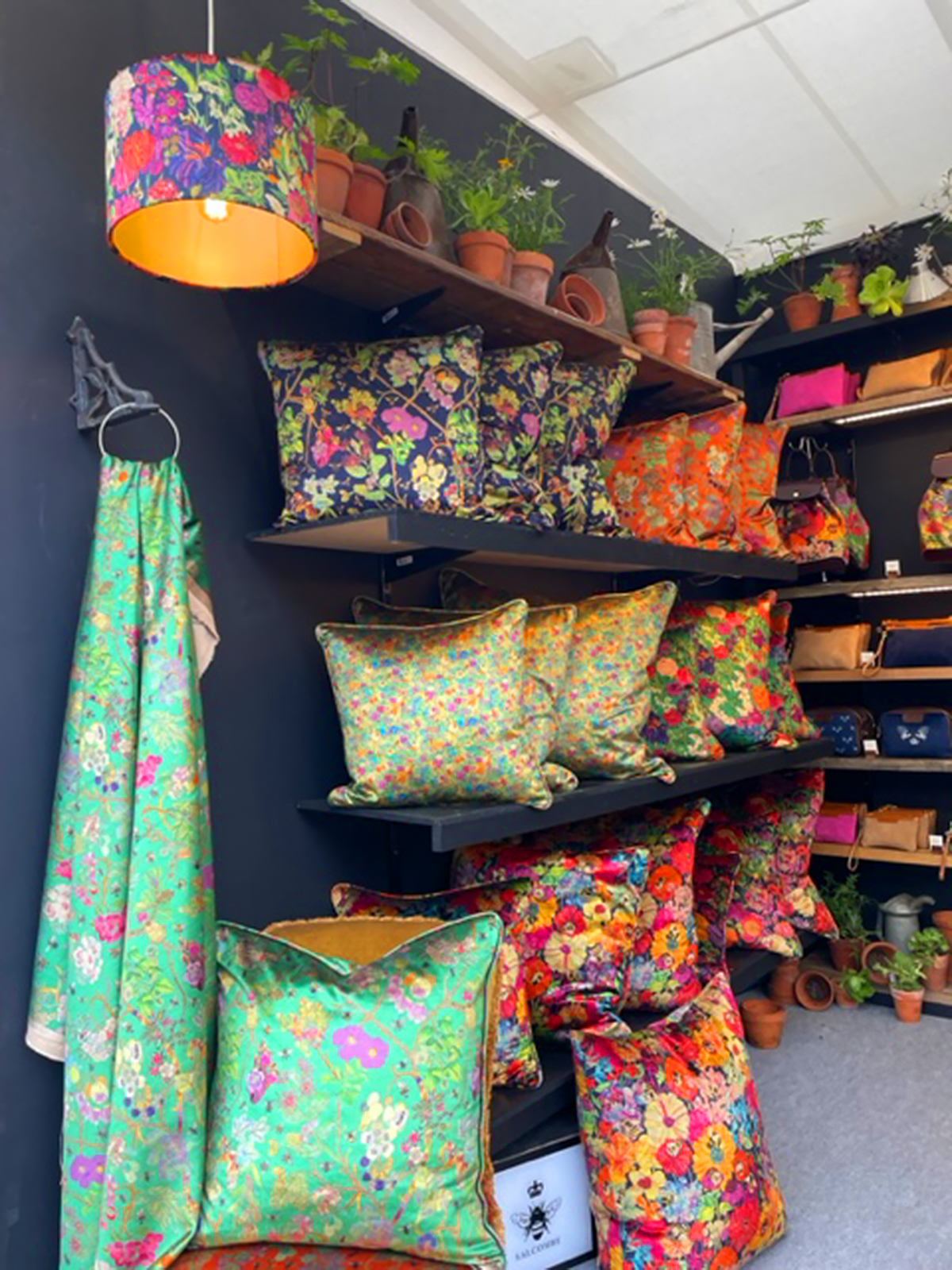 What's Cebu got to do with the Chelsea Flower Show in London? One person. James Doran Webb (https://www.jamesdoranwebb.co.uk), an Englishman working with driftwood, has been displaying his artworks for several years. James collects cast-off driftwood and shapes them into beautiful animal shapes that find places in some of the most iconic gardens. Leaping horses, owls, reindeer, and the occasional dragon, James Webb's creations are avidly collected by landscapers to add accent to gardens in all sizes, using cast-off wood, fitting perfectly with the sustainable element—something Mr. Webb has done quite well for the last decade.
***
The Philippine International Flower Festival will be held at the PICC in Manila from January 14 to 18, 2024. Watch out for more info from our website!