The Story Behind the Latest Hotel in the City
The homegrown Bai Hotel brings together world-class accommodations and the distinct Cebuano hospitality.
It was practically inevitable that the buzz around Bai Hotel started long before anyone had even set foot through their doors. After all, with its ubiquitous location on a major corner of the North Reclamation Area, its development was something most Cebuanos witnessed daily on their morning commutes. As it continued to rise on the Mandaue City skyline, its facade taking on the unique lines of its contemporary design, it was clear that this was going to bring something new (and big!) to the Cebu hospitality scene.
"I imagine people assumed we would be building a budget business hotel, because this is the offering we first put forward with the Iloilo Business Hotel," president Angelli Suzanne Lua-Domingo says, referring to the family's other venture in hospitality. "But we decided to keep the details of our Cebu offering a secret, and open with a surprisingly new concept that would really stand out in Cebu."
Having overseen the hotel's growth from its conceptualization to the current operations, Angelli is the president of the Bai Hotel brand and one of the scions of the decidedly private family behind a reputed Cebuano brand. Branching out into hotels may be something new for the company, but Angelli feels that she had been, in some way, preparing for it her whole life. "I took up Hotel and Restaurant Management in University of San Carlos, so I have some educational and practical experience in this field," she shares. "In fact, I interned at Marriott for a short stint, and gained a great deal of hands-on experience. Plus, I always try to gather as much information as I can from the different hotels we stay at when we travel."
"I had always wanted to open a small boutique hotel when I finished school. I would save photos of hotels and restaurants for inspiration," Angelli continues. The family's property in North Reclamation Area was a great place to turn that dream into a reality, but she later realized that it was time to dream a little bigger. "The property was more suited for a larger project and offered us a wider canvas to build."
There's something that's certainly impressive about Bai Hotel's final iteration. Created by the Singapore-based architectural firm A+P Group, lead by Head Architect Liew S. Shoon, the 23-storey L-shaped building features perforated metal panels and columns over glass in an amalgamation of sorts between brutalist and art deco architecture. "We wanted a facade with more glass than traditional hotels, to have more of the abundant sunlight we are blessed with here in Cebu, and a color scheme that would stand the test of time," Angelli shares.
"Cebu is a fast-growing tourism destination, and we are very fortunate to be placed in the center of much of that growth. I predict this area will only further grow in popularity, and more and more players will be opening up their doors—and I think that's great! A rising tide raises all boats, as the saying goes." – Angelli Lua-Domingo
Sustainability is also something that was taken into consideration for the hotel's design. "We are the first hotel outside Metro Manila that goes green," explains Alfred Reyes, the hotel's General Manager. "Bai Hotel's building is covered with a glass called a low emission double-glazed panel glass, which saves 30% electricity."
Inside, the lighting is warm and the fittings luxurious—the high ceilings are further emphasized by wooden panels that stretch up five floors, while the marble flooring and grand staircase add a tasteful touch of decadence. "We approached someone local for the interior design," Angelli says, referring to Stefan Dy. "I felt that he was really able to capture the bright and classic feel we needed for the large spaces on one hand, and putting together a cozy guest room experience on the other."
Bai Hotel's is example of understated luxury, with relatively simple design elements coming together in a truly sophisticated space. "The luxury you feel actually originates more from our approach to the fine details. Instead of buying expensive European furniture or lighting, we actually sourced most of our furniture locally in Cebu, and we implemented a lot of cost-saving measures," Angelli explains. "We use natural air cooling in the hallways, water conservation sinks and toilets, along with other eco-friendly technologies."
The decision to include local touches to the experience is something deliberate—Angelli and the rest of the Bai Hotel team believe that celebrating the Cebuano heritage is something that will set it apart from everyone else in the market. Here, the staff greets guests with a warm "maayong buntag!" (good morning in the local dialect), and a hand over their heart. "It's a homegrown offering. We value this deeply because we share a certain connection and pride to be serving our fellow Cebuanos," she shares. "The name itself is even a local term of endearment."
Helping Bai Hotel offer the best possible brand of Cebuano hospitality is Alfred, the hotel's Vice-President for Operations and General Manager. With international chains such as the Four Seasons, the Hiton, Linden Suites and more under his belt, Alfred's illustrious career in hospitality had begun at the Cebu Plaza Hotel in 1988.
Now back home after stints in Manila and abroad, he believes that Bai Hotel's opening is a momentous one for the local industry. "Bai Hotel will be the first hotel in the Philippines that is opened by a Filipino and has more than 600 rooms. In Metro Manila and most parts of Luzon, only expats are selected to open such a big property," he reveals.
"We've evolved from traditional customers to more dynamic and demanding travelers," Alfred explains about the changes in the hotel industry since he first started almost 30 years ago. Having come aboard the project in the early days, he was very involved in training the team to develop Bai Hotel's signature brand of service. "Opening a hotel is never easy. It is a given fact that there are always birth pains. During a soft opening, there will be still be glitches, and adjustments have to be made. There is always something that will need improvement. It is also important that the staff are open to suggestions in improving the hotel system and practices to provide the best customer service."
Angelli reiterates the importance the staff plays in the hotel's success. "Our customer is our number one priority and we value them deeply, so to ensure a pleasant stay with us, we must be committed to the highest levels of quality and service. That service begins with our people," she says. "All members of the Bai Hotel staff undergo a rigorous training program to know the ins and outs of our hotel, and to be prepared to attend to our guests' every need. We also periodically hold special training seminars to further their improvement and build up new skills. I feel you will find our staff to be one of the most attentive in the industry."
Bai Hotel's quality of service and amenities is further cemented by their partnership with Worldhotels, a group of independent hotels around the world. "It's a tremendous partnership for us. They share our dedication to detail and commitment to customer satisfaction, and they also share a strong desire to bring Cebu to the world stage," Angelli shares.
"Our customer is our number one priority and we value them deeply, so to ensure a pleasant stay with us, we must be committed to the highest levels of quality and service. That service begins with our people." – Angelli Lua-Domingo
"Worldhotels recently partnered with Associated Luxury Hotels International, a big player in the MICE (Meetings, Incentives, Conferences and Exhibitions) market. They put together meetings and events for specialty hotels and further expanded our reach," she continues. Besides opening up many doors for Bai Hotel in the international market, Worldhotels also helps them bring their offerings to a world-class level. "Their stringent quality policies helped us elevate our own standards and provide a first-class experience to our guests."
More than just elevating Cebuano service to a world-class level, though, Bai Hotel also hopes to help more locals break into the hospitality industry. "We will be the first hotel that hires new graduates, who we will be providing enhanced training in their specializations and emphasize the art of hospitality," says Alfred. "We will give them opportunities for career advancements."
Of course, the strict standard of service and the international connections isn't the only thing that Bai Hotel has to offer. With a choice of Deluxe, Premier and Executive , guests are treated to spacious rooms with thoughtful design elements and amenities—floor-to-ceiling windows that offer views of either the Mactan Channel or the city and the mountains beyond it. The bathrooms are decked with products from luxury hotel toiletry brand Anaïs Starck, and decorated with dark tiles and gilded wall details that reinforce the decadent feel.
Besides the usual creature comforts, Bai Hotel offers a unique but helpful feature in their hotel rooms. "The mini bar has always been a challenge in hotels. Before guests check out, it is routine to check the mini bar if there are any food or drinks that were consumed—and that takes time, which means the guest will have to wait," Alfred shares. "In Bai, we provide refrigerators that the guests can stock themselves. The hotel has a Travel Shop with prices similar to any convenience store."
With consideration for conferences, meetings and vents that the hotel will soon host, there are 12 function rooms and ballrooms, with the Lapu-Lapu Grand Ballroom. The spacious gym will be furnished with state-of-the-art equipment and intricate mosaic tile detailing in the locker rooms and wash areas, while an in-house The Spa at Cebu will cater to guests' pampering needs. "We also have serviced offices, which no other hotels provide," adds Alfred.
Probably one of the hotel's most defining features, though, is the pool on the 21st floor. Spanning a good portion of the wing's length, the lap pool looks out onto the city below. "We understand that having a pool as a guest amenity is a must for a hotel this size, but we knew early on that we wanted to make it a signature piece," Angelli shares. "Our pool certainly takes some design cues from the Marina Bay Sands in Singapore, but once you are in it, sipping on a mango shake while looking out onto the mountains, you will feel that it is a place all its own."
The sweeping views on both sides gives the pool-side experience an interesting visual twist, while woven outdoor furniture, wooden plank flooring and accent walls covered in mosaic tiles give it a look that's coherent with the rest of the hotel. There's also the Pool Bar, one of the hotel's eight dining outlets.
"That's right," Angelli says with a laugh. "When you come to Bai Hotel, I recommend you come on an empty stomach, because with eight restaurants, there is no excuse for you to leave hungry. Honestly, Bai Hotel will cater to many different travelers, local and abroad, and those tastes vary greatly. We tried our best to offer as many cuisine choices as we could."
Bai Hotel will have two Lobby Lounges, offering their signature lemongrass welcome drink and refreshments, and an Executive Club Lounge on the 22nd floor that will exclusively cater to guests on the Executive floors. The impressive 400-seat Cafe Bai features an extensive buffet with international selections—early favorites in the selection are the cold cuts and cheese section, the pasta station, and the zesty Lemon Tart for dessert.
Taking cues from New York City's industrial urban vibe is Wall Street Cafe + Bar, which Angelli shares will soon be offering Bai Butterbeer, something the city's Potterheads will definitely appreciate. For sushi cravings, Chef Shoichi Onuki creates delicious Japanese favorites at UME Japanese Cuisine, which also has various types of sake available. Those who want to indulge can score a table at Marble + Grain Steakhouse. Here Chef Jaimes Van Haght serves dry aged steaks, and other indulgent entrees like the Grilled Ostrich Steak, Chilean Sea Bass, French Barbary Duck Leg Confit, among others.
Although still currently under works, Bai Hotel will be opening Twilight Roofdeck Lounge + Bar by the end of the year. Offering high quality cuisine and artisanal cocktails on the hotel's 23rd floor, the establishment will be one of the most exclusive in the city—admission is members-only, with reasonable annual fees that will be on the market soon.
With so many to offer Cebu's residents and visitors, Bai Hotel is one that's a handful to handle, but Angelli is up for the challenge. "Working with my dad in our family business, I learned the importance of providing several different offerings to keep customers engaged," she admits. "With Bai Hotel, we have several guest room offerings and restaurants, each with their own unique touches."
Scheduled for a grand opening in January 10, in time for the Sinulog festivities, Bai Hotel is a unique and proudly homegrown addition to the hospitality industry at a time, Angelli feels, is ripe. "Cebu is a fast-growing tourism destination, and we are very fortunate to be placed in the center of much of that growth. I predict this area will only further grow in popularity, and more and more players will be opening up their doors—and I think that's great! A rising tide raises all boats, as the saying goes."
If all goes well, Angelli continues, Bai Hotel might only be the beginning. "We are eyeing expansions in other islands as well. Our goal is to build a global brand, and we are looking into adding multiple cityscape and beachfront hotel openings to our portfolio," she says, although she admits that might not be imminent. "We definitely have our hands full with this initial project. Maybe ask me again after I get a year under my belt, and I will have a clearer picture of where we're going."
In the meantime, it seems, Angelli and her team is going towards a renewed landscape of hospitality in the city, where luxury is found in the Cebuano elements as much as they are in world-class brands. And with all it has to offer—and people finally being able to walk through their doors—the buzz surrounding Bai Hotel won't be stopping anytime soon.
Trendy Renovation Ideas for the Home or Condo. Part 4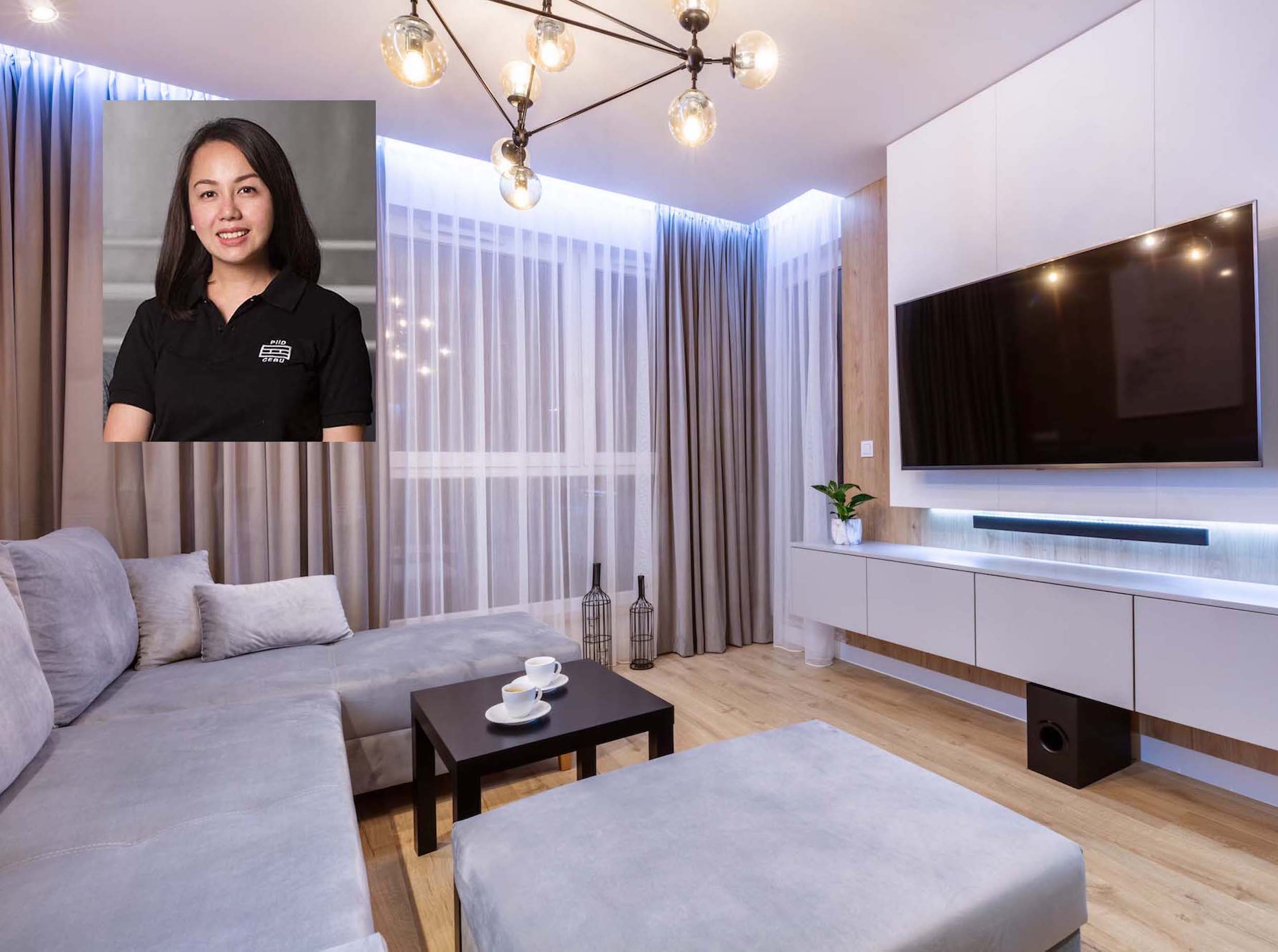 by Christa M. Cañizares IDr.
Part 4:  Upgrade your Choices
A.  Create different moods with lighting. The use of warm colored indirect lighting such as lamps, colored LED back lights, or even string lights can create a cozy and relaxing vibe after a day's work.
B.)  Convert to smart home systems. From door locks, CCTV cameras, you'll also be able to control and turn on lights, appliances even if you're away from home. All you need is a wifi connection and the applications on your mobile phone.
C.) Hire a professional interior designer. We always get an impression that hiring a professional would be expensive, but they actually help you make the best choices and save you from making bad purchases.
Trendy Renovation Ideas for the Home or Condo. Part 3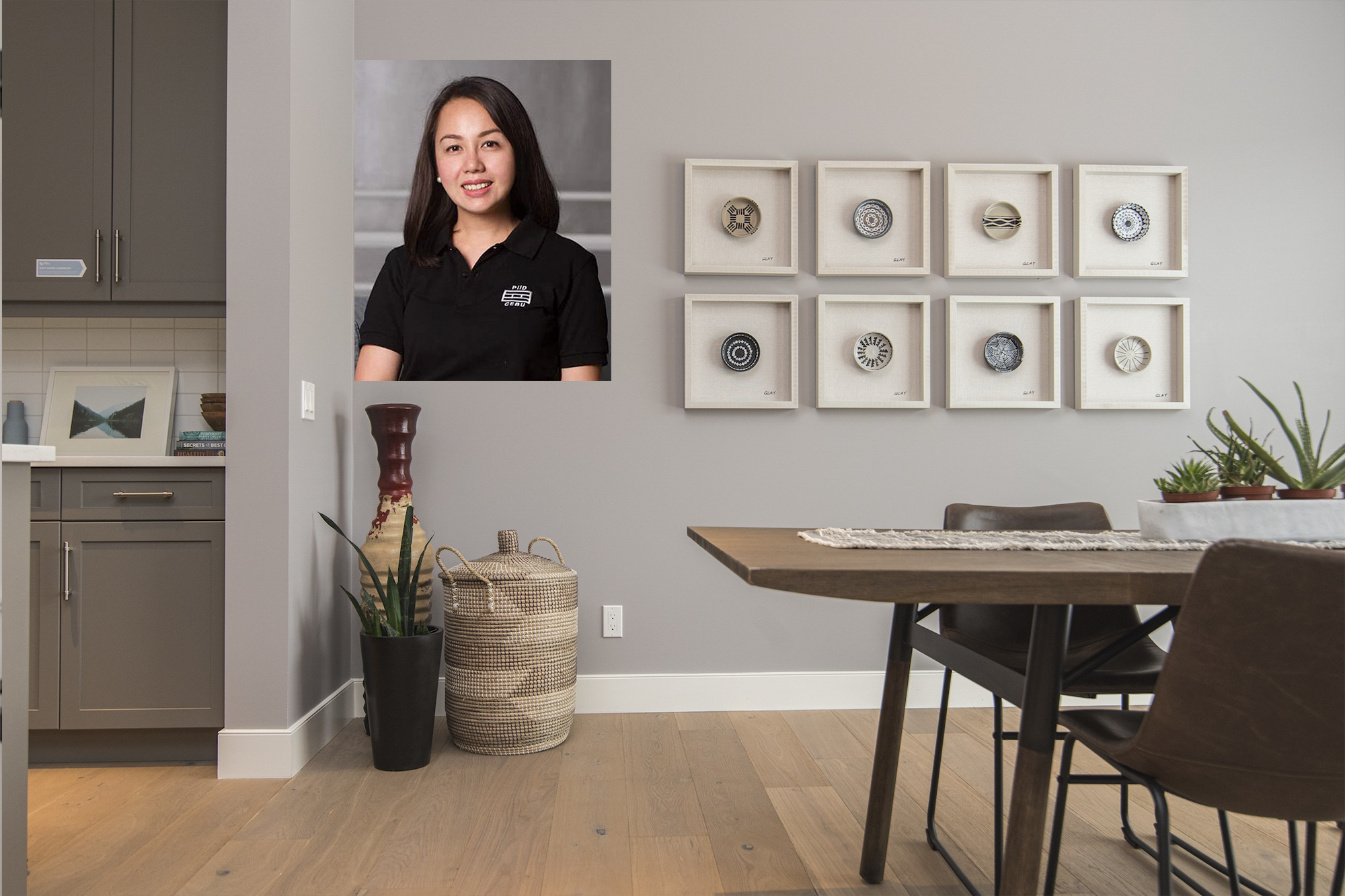 by Christa M. Cañizares IDr.
Part 3: Maximize Impact of Small Spaces
A.)  Storage spaces. You can go with concealed storage systems such as built-in cabinets on walls, under the bed or seating. Keep the items that you use often more reachable than the occasional ones. Choose what works best for your space and for your convenience.
B.)  Showcase your collection of interesting conversation pieces, like items you acquire from past travels, an artwork, an heirloom, coffee table books or a collector's item. Make sure to save a special place for them in your home.
C.)  Move things around to attract renewed energy into your space. May it be moving a sofa to the adjacent wall, creating a dining nook near a window, shuffling your accessories on to a different shelf? Little efforts go a long way.
Trendy Renovation Ideas for the Home or Condo. Part 2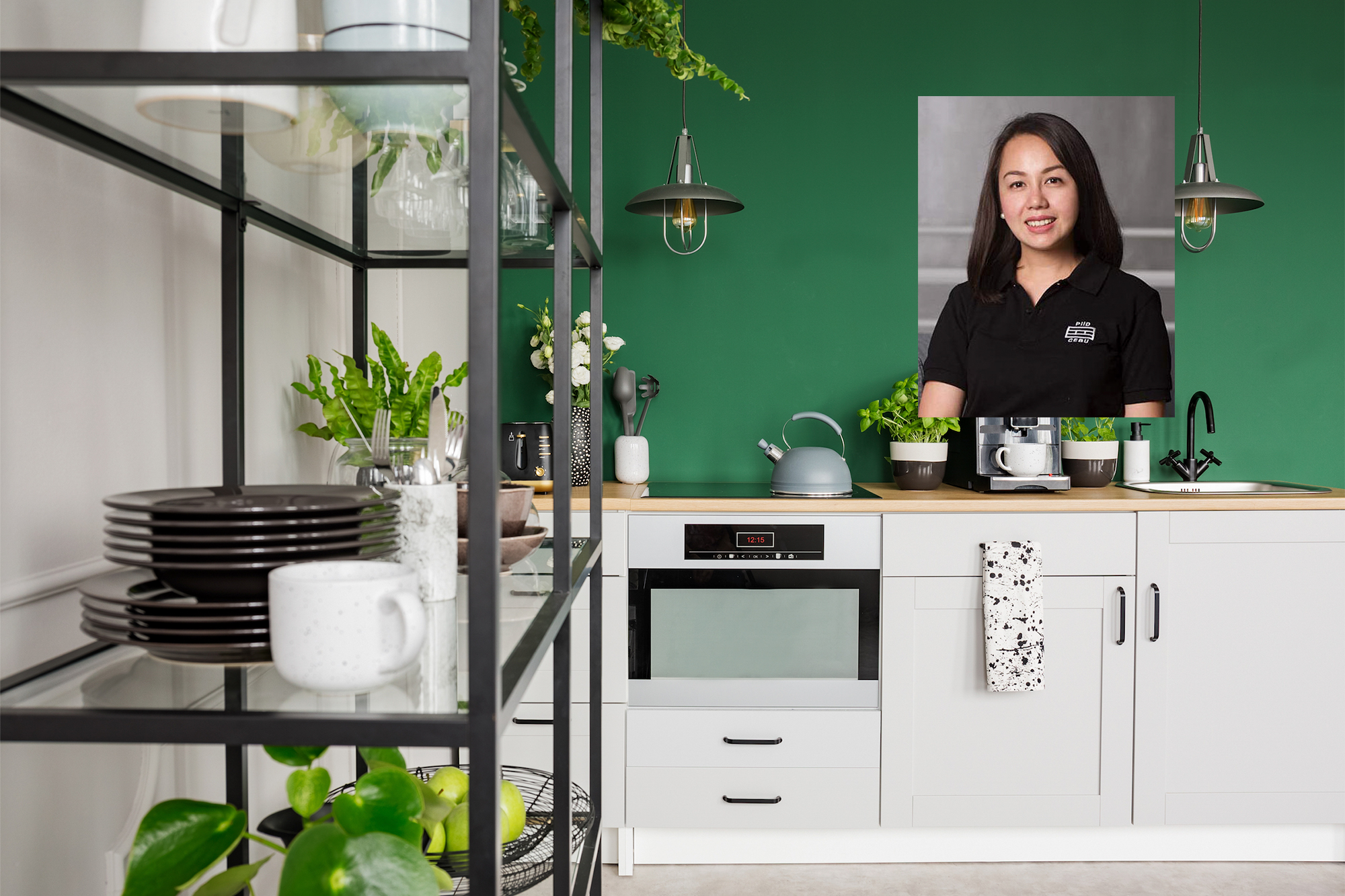 by Christa M. Cañizares IDr.
Part 2:  Create Visual Interest
A.)  Update your space with a fresh coat of paint. Some would love the white / minimalist theme, but one must also not be afraid to make a bold statement and have an accent wall, or even a wall mural.
B.)  Mix materials and textures to create depth and contrast. Wallpaper is an amazing decorative material that you can use for an instant upgrade. Another inexpensive approach is to use patterns and texture on soft furnishings such as curtains, pillows and sheets.
C.)  Setting up a coffee station, bar carts, vinyl corner, or workstation seems to be a trend to the young professionals nowadays.  Add functional pieces that serve as décor at the same time.