A Tale of Two Designs: The Aesthetics of Zero Waste
Jay Chadly Pulan's Foliosa dress and footwear pieces, and Lyanna San Pedro's Osiris earrings share their advocacy for zero waste fashion.
The creative mind is one that fabricates beautiful things out of the most meager resources. From recycled plastic, bottle caps and straws, to scraps of wood and acrylic pieces, University of the Philippines-Cebu's third year Product Design students, Lyanna San Pedro and Jay Chadly Pulan, aim to give life to pieces we once neglected as trash.
Osiris
Since her win during the Aboitiz Green Fashion Revolution stint for her collection of accessories, 20-year-old Lyanna San Pedro has ventured on the path of jewelry making. She recalls that in class, during the conceptualization of one of her designs, her goal was to always innovate materials and give it an aesthetic rebirth.
Her earrings collection Osiris is made up of different pieces, unified by the essential ingredient of recycled materials. From Egyptian mythology, Osiris is the god of resurrection, transition and regenerations–which Lyanna believes encompasses the essence of her design.
The earrings collection made from scrap materials and 50% plastic is a rebirth of the tons and tons of scraps and trash she found in places she frequented. Machineries in her university also helped her make use of the scraps through the process of grinding and pressing for plastic, which then allowed her to play with different shapes and materials in her collection.
The spring and summer collection was inspired by Lyanna's childhood memory of the local borloloy, a Tagalog slang for fashion accessories. These are colorful pieces of jewelry, such as bracelets, necklaces and earrings, that one would wear at church on Sundays or for special events.
Her favorite piece, though nameless, holds a special place in her heart as it is her first ever prototype. She also took the time to develop such a piece, adding one piece after another until she found the design complete. No wonder it had become her go-to accessory when she went out.
Lyanna finds her earrings collection unique, aside from her advocacy for a zero waste lifestyle, because she also takes pride in its creation. Her creative eye was put to the test in order to take in junk and transform them into a one-of-a-kind product. With bits and pieces of lace, buttons, worn out pearls, acrylic, scrap fabric and a dash of creativity, Lyanna gave birth to the Osiris collection through the the rebirth of what many had considered trash.
Foliosa
One look at the at 22-year-old Jay Chadly Pulan's designs, and you wouldn't think they were made straight out of recycled plastic bags of different shapes, sizes and colors. Giving in to her inner diva, she translated the styles of Lady Gaga and Beyonce into her trashion (trash + fashion) pieces.
The collection is named after the coral specie folios, as the composition depicts the abstract formation of ruffles and waves in corals. By fusing plastics through heat pressing and ironing, Jay collected at least two large bags containing varied types of plastic–bags, caps and straws, among others–and ironed it into a big sheet that she then formed patterns with. Jay went on to buy heels from a thrift shop, and experimented its form using scraps of wood to form the unique arched shape of the heels in the piece.
Jay sees her designs as a unique venture into sustainable and environmentally friendly trashion concept, as it resulted in an avant-garde piece. This is a unique take on clothing made from recycled materials, which usually focuses on the creation of ball gowns and ternos. The technique of using heat and fusing the colors to come off into an off-white color makes this Fine Arts student stand out.
Calling out to budding artists in the local art scene of Cebu like her, Jay says that anyone can create a perfect design. What sets a good designer apart, however, is the advocacy they are supporting through their designs. In Jay's case, she hopes for zero waste in the fashion industry.
Jay aims to add to her collection more fine, sustainable and environmentally friendly pieces in the coming months, and visualizes that the future of the fashion industry, and that of her projects, will venture into new technology that would develop motion on dresses.
---
The concept of fast fashion has come about in this generation, which has proved to leave polluting footprints. Some clothes literally just end up in landfills after they go out of style.
However, with efforts like this, the future of the local fashion scene looks promising. New ideas, like those of these art students, show that fashion doesn't have to focus just on aesthetics. Instead, they also put heavy thought on how to reduce waste in the industry of fashion, without compromising their art.
CEBU KALEIDO: A Night of Fashion and Celebration at Crimson Mactan Resort and Spa
Miranda Konstatinidou's beautiful beach wear and jewellery worn by her guests at an intimate beach party at Crimson Resort in Mactan. Konplott is Miranda's luxury fashion accessory brand sold in Europe, worn by fashion icons and celebrities (no, it's not sold locally) while her exclusive beach wear in silk are fabric designed by her, are also sold in high end resorts around the world. Meanwhile, Crimson Resort in Mactan will officially close temporarily for a makeover as most of their beachfront villas were damaged heavily by last December.s super typhoon Odette. Here's to a great reopening of Crimson in a few months. (photography by Steffen Billhardt)
Take a Closer Look at the Stunning Couture Wedding Dresses of The Brides At Triton Fashion Show
photography by Ephraim Basbas
The wedding industry, together with twenty of Cebu's leading as well as emerging fashion designers just made a glorious comeback in one magnificent fashion show, The Brides at Triton last March 12, 2022 at the Triton Grand Ballroom of the only 5-star premier resort & water park in the Philippines, Jpark Island Resort & Waterpark Cebu, in partnership with Danny Villarante, Emi Ayag and Cary Santiago.
Let's take a closer look at the exquisite bridal couture dresses showcased at the fashion show:
How to Manifest Pantone's 2022 Hue "Very Peri" in your Daily Deals as Listed by Fashion Editor Oj Hofer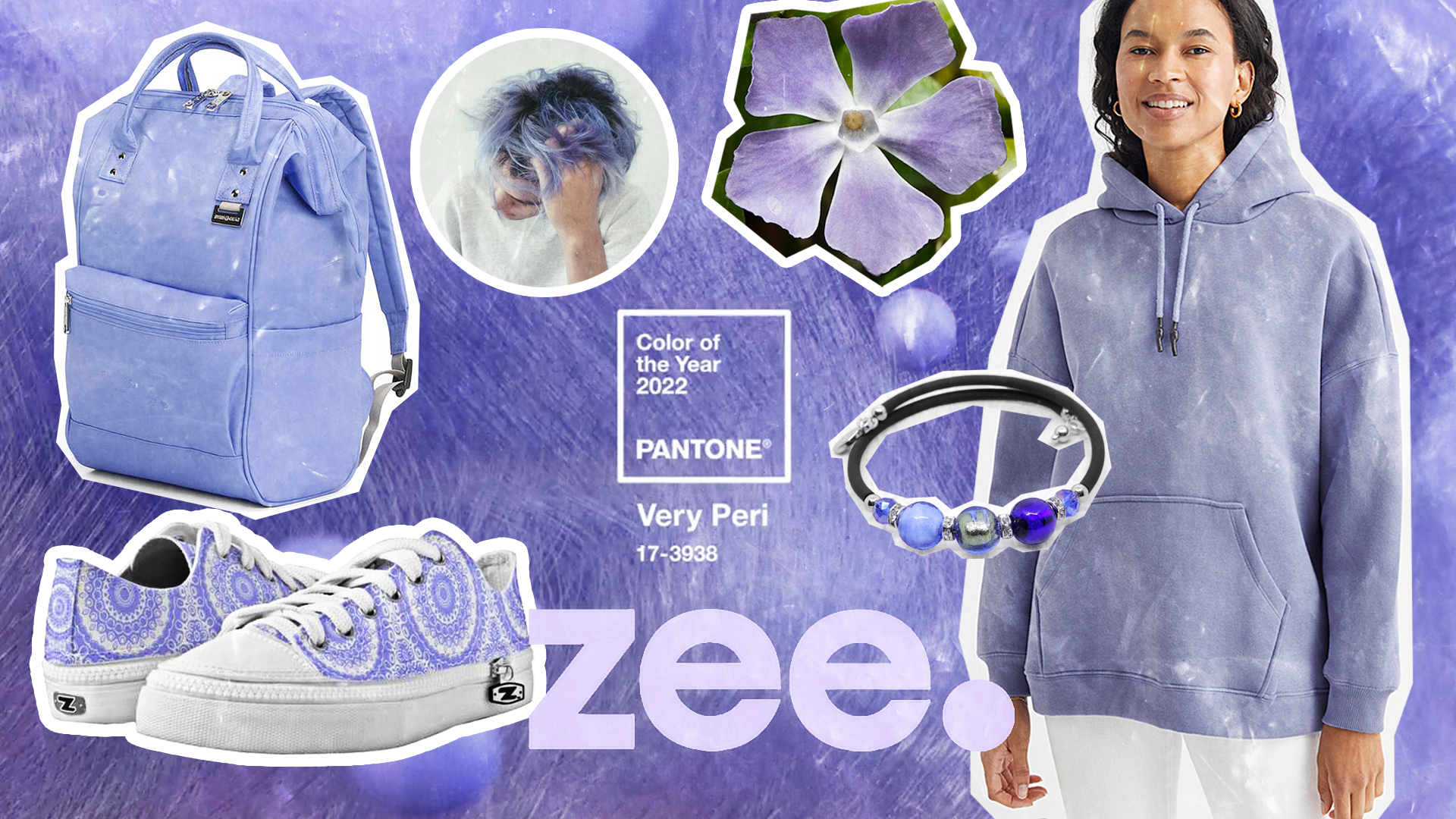 Winkling the Blues Away with Veri Peri
by Oj Hofer
Very Peri Pantone 17-3938 is the color of the year 2022. Pantone's dynamic Periwinkle blue hue with a vivifying red-violet undertone symbolizes "transformative times', displays carefree confidence, and daring curiosity. Its presence in fashion and accessories encourages inventiveness, creativity and optimism. It is the new happy, neutral color and here's how to fashionably manifest it in your daily deals.