The Flavours of Autumn Shine Through Mövenpick Hotel Mactan Island Cebu's 'Pesto and Pistou'
Marking another gastronomic triumph for a brand synonymous with culinary excellence for more than 70 years, the expert chefs at Mövenpick have perfected a new innovative range of pestos (Italian) and pistous (French) to create seven experimental dishes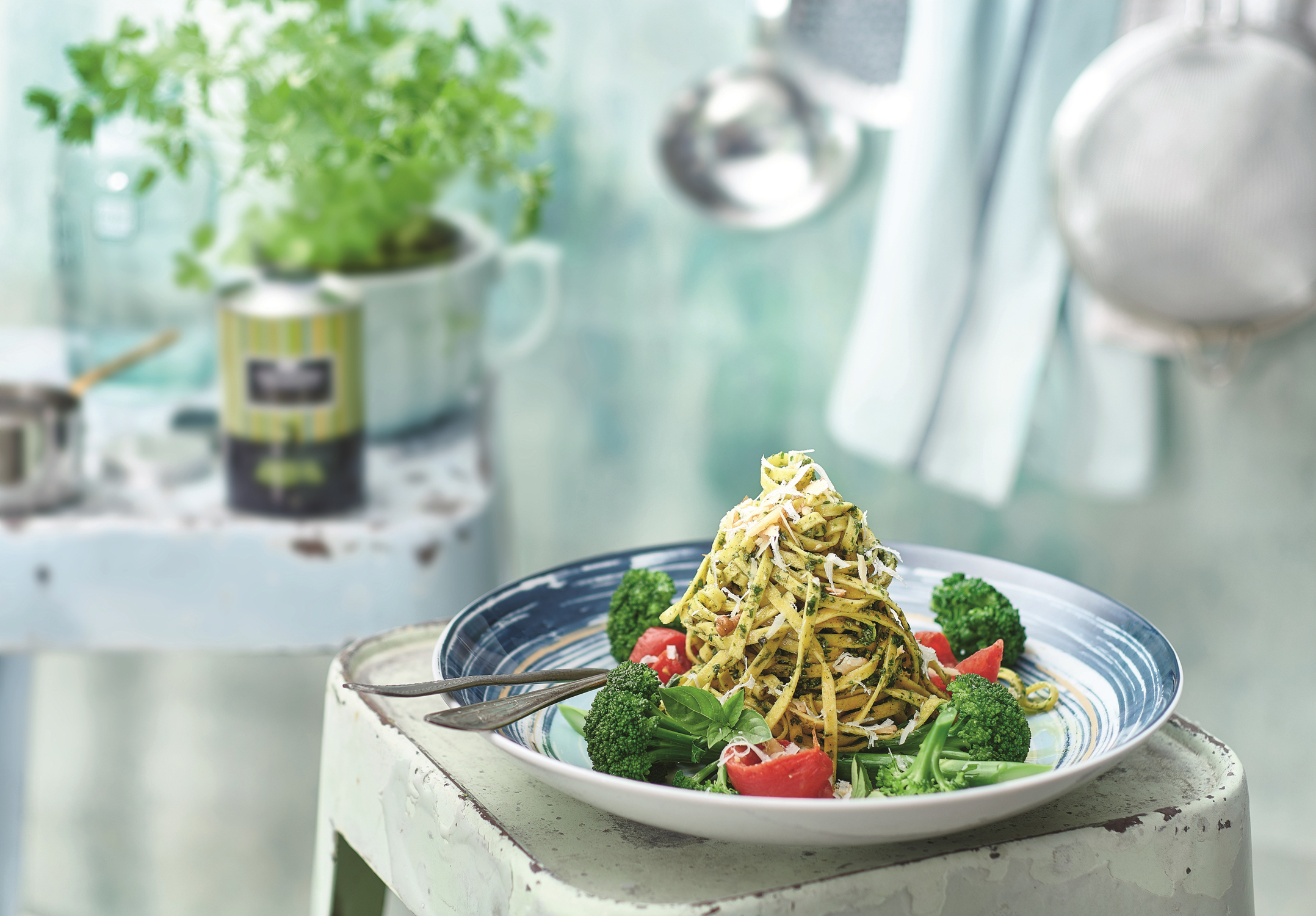 Mövenpick Hotel Mactan Island Cebu is inviting international guests
and local residents to come savour the tastes and flavours of the Mediterranean this autumn with
the launch of its latest global menu – 'Pesto and Pistou'.
Marking another gastronomic triumph for a brand synonymous with culinary excellence for more
than 70 years, the expert chefs at Mövenpick have perfected a new innovative range of pestos
(Italian) and pistous (French) to create seven experimental dishes, available at The Sails
restaurant throughout the month of October 2019.
Chef Christian Bouby, culinary head at Mövenpick Hotel Mactan Island Cebu, will lead the kitchen
in preparing the pesto and pistou based dishes. These two classic European sauces are based on
the aromatic herb, basil, which is harvested in late summer. Savoury favourites will include seared
Saku tuna with olive and eggplant pesto and seafood soup with tarragon pistou. For dessert, a
sweet treat with a real difference – Bundt cake with chocolate-mint pesto, served alongside a frothy
espresso.
"It's always a thrill to work on new menu concepts, especially with the abundance of fresh produce
and seafood available which comes straight from local farmers and suppliers," said Christian
Bouby, Executive Chef. "Discerning palates are in for a play of flavours, in ways they have not
likely experienced before, with the distinct color and character pesto and pistou infused into each
dish."
General Manager, Max Huber, added "While our guests and our local fans love to return for their
favourite classic Mövenpick dishes, we always seek to surprise and delight with seasonal offerings
or special food related events. We are certain that our Pesto & Pistou menu will excite even the
most experimental foodies, while providing a fitting a tribute to the flavours that conjure up
Mediterranean sun and sea."
Pesto and pistou are two versions of a flavourful sauce based on basil, olive oil and cheese. Italian
pesto, which originates in Genoa, the capital city of Liguria, Italy, is blended from garlic, basil, pine
nuts, grated parmesan cheese and olive oil while its French cousin, pistou, is a Provençal cold
sauce with similar ingredients, but without the pine nuts and with or without cheese.
Mövenpick's versions add surprising new ingredients to the blend, while preserving the essence of
both Mediterranean specialty sauces to create seven pesto/pistou-inspired dishes:
 Saku tuna with olive and eggplant pesto: pan-seared tuna fillet with a modern
interpretation of ratatouille, pine nuts and black tapenade;
seafood soup with tarragon pistou: a touch of tarragon and a unique blend of sweet
aniseed and saffron bring this specialty seafood dish to life;
tagliatelle with walnut-basil pesto: walnuts replace pine nuts to create an imitable new
pesto blend that is smooth, sweet and deliciously buttery;
 Cod with pesto rosso: accompanied with risotto made from finest Arborio rice to absorb
every ingredient and flavour in full;
beef fillet with red cabbage pesto: a traditional winter vegetable with a sweet edge gives
this pesto dish punch;
chicken breast with bell pepper pesto: with peas, green beans, egg, a basmati rice
galette and sublime bitter-sweet yellow-red pesto;
 Bundt cake with chocolate-mint pesto: a timeless German cake with a cool mint and rich
chocolate pesto twist, served with an Espresso.
For reservations at The Sails restaurant, please contact at +63 32 492 7777 or email
hotel.cebu.fandb@movenpick.com. For more information on Mövenpick's Pesto, Pistou menu, available throughout October 2019, please visit: movenpick.com/pesto.
East Gate Shoppes: Your Rare Slice of Retail Haven
The East Gate Shoppes is all about location, innovation, and solid heritage. As the retail component of East Gate, a micro township development, you can experience life to the fullest here: luxurious living spaces, prime address, retail therapy, the dynamic lifestyle from surrounding you. You can play and find your heart's delights here.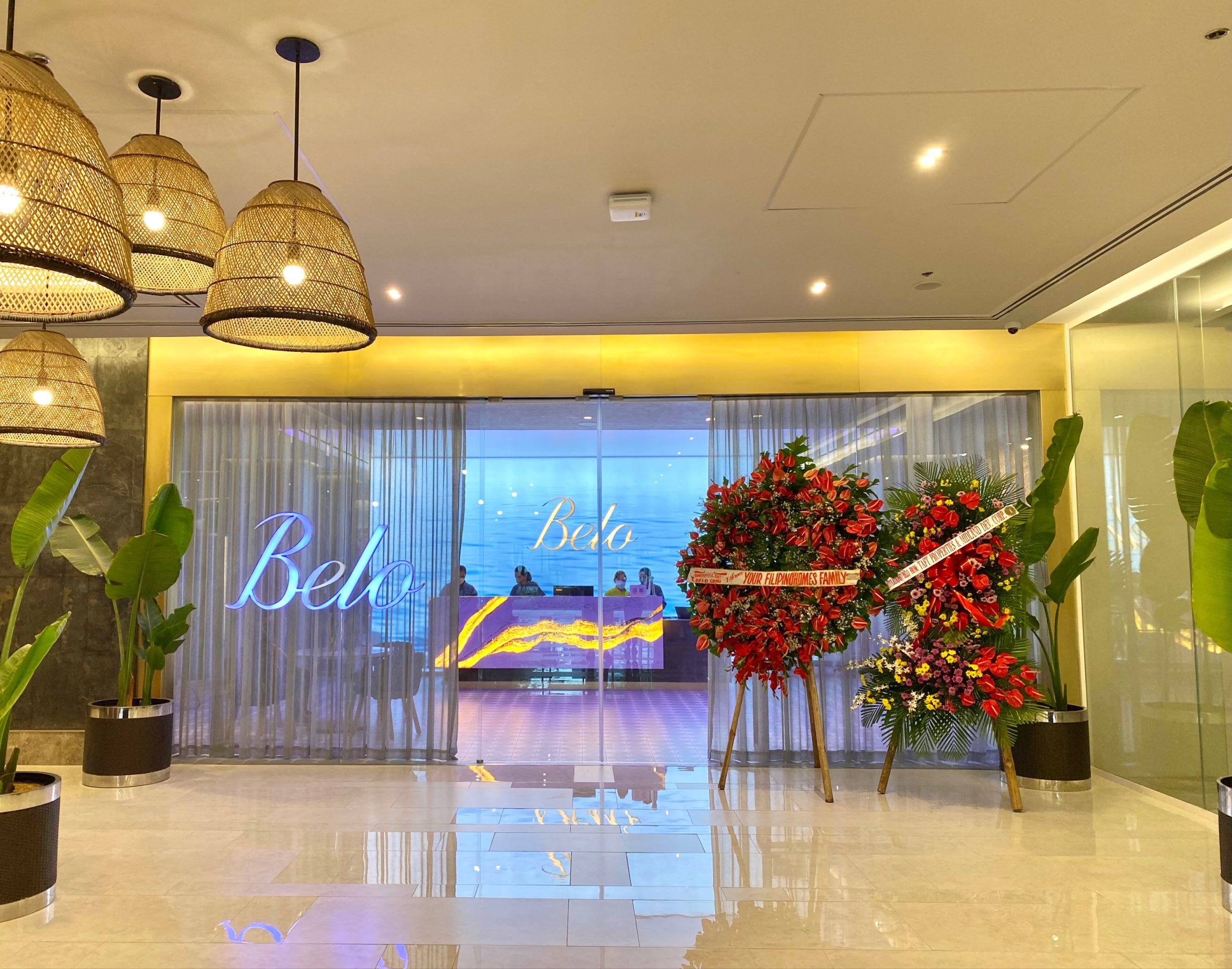 It offers commercial spaces in various sizes and options for forward-thinking businesses. You're assured that your enterprise stands out in one of the city's leading residential and business hotspots in Cebu City.
East Gate Shoppes showcases your enterprise to a sizable clientele—from the property's condominium unit owners, future employees of BPO and corporate offices of the township, as well as the passers-by of Cardinal Rosales Avenue and Pope John Paul II coming from Cebu Business Park and surrounding districts.
On Level 2, The Kitchens at East Gate is cooking up a storm of new ideas. These are commercial kitchens for rent which are optimized for delivery service and will cost less to operate than a traditional restaurant setup. A driver's lounge and exclusive parking space are set aside for delivery drivers in order to smoothen the process. This is the first of its kind and scale in Cebu City. And, should a tenant wish to eventually add some seating to their space, there are select units that can be converted to accommodate diners looking for a quick bite.
East Gate Shoppes combines a mix of retail spaces and innovative concepts to cater to any business need. East Gate Shoppes is a result of decades worth of expertise in retail as its developer Taft Properties, under VICSAL Development Corporation, is behind the successful Metro chain of stores.
East Gate is a complete lifestyle destination. Truly Have It All! To know more, contact East Gate at +63 931 783 6387 or visit their Facebook page.
Delectable Oriental Cuisine Awaits You at EZ Eats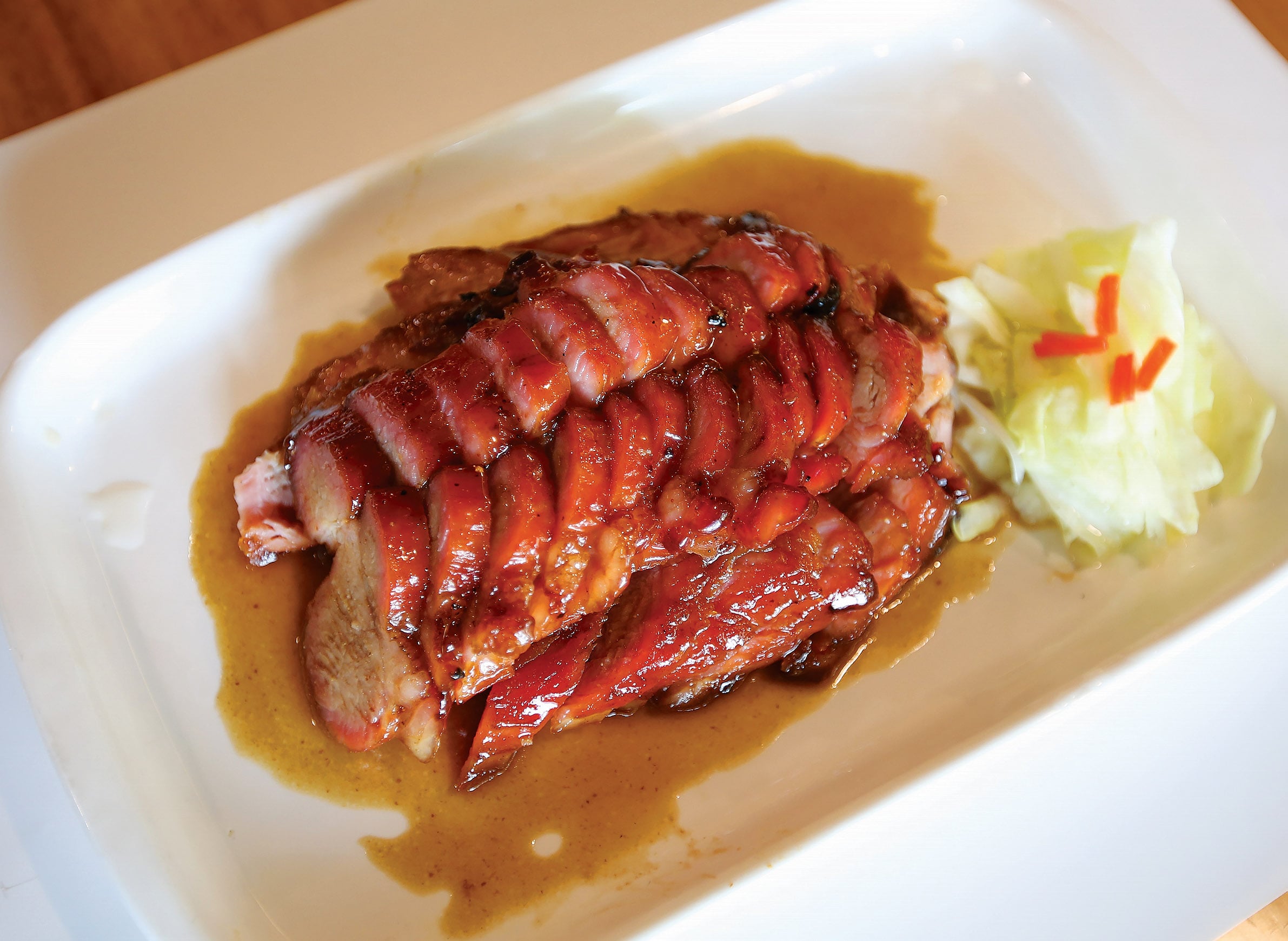 Tucked in a cozy corner along F. Ramos St., this charming neighborhood restaurant admits you to a clean, modern interior and its selected array of authentic Chinese dishes. 
by RYAN DANIEL R. DABLO photography STEFFEN BILLHARDT
A brainchild of proprietor Paul and chef KK Chan, EZ Eats makes no compromise when it comes to food: they only serve the best ingredients. Taking inspiration from Chinese and Hong Kong flavor profiles, the menu boasts of top-of-the-line roasted meat done in the traditional style. The result? A menu that is exciting yet brimming with nostalgia. 
Well-traveled connoisseurs with discerning palates and enterprising foodies-to-be who are still shy about tasting new flavors will find lots to like in the EZ Eats menu. Absolute add-ons to your sampler include their Char Siu (this savory-sweet all-star ticks all the right boxes), Crispy Skin Pork Belly (locals will feel right at home digging into this), Salt and Pepper Squid (totally non-negotiable, just get this crisp, golden plate of calamari), and Bailing Mushrooms with Taiwan Pechay (earthy, creamy vegetarian goodness). Paul handpicked these dishes himself, and for good reason. By the end, our plates were sparkling clean. 
The personable proprietor's love for the craft of food-making translates well into the dishes on offer. Each item on the menu has history and tradition under its belt. And, despite fluctuations in the business landscape these past few years, EZ Eats holds true to their mission of providing freshly sourced ingredients served as authentic Chinese comfort food. The menu might not be long, but customers are guaranteed a good dining experience to fill their cravings.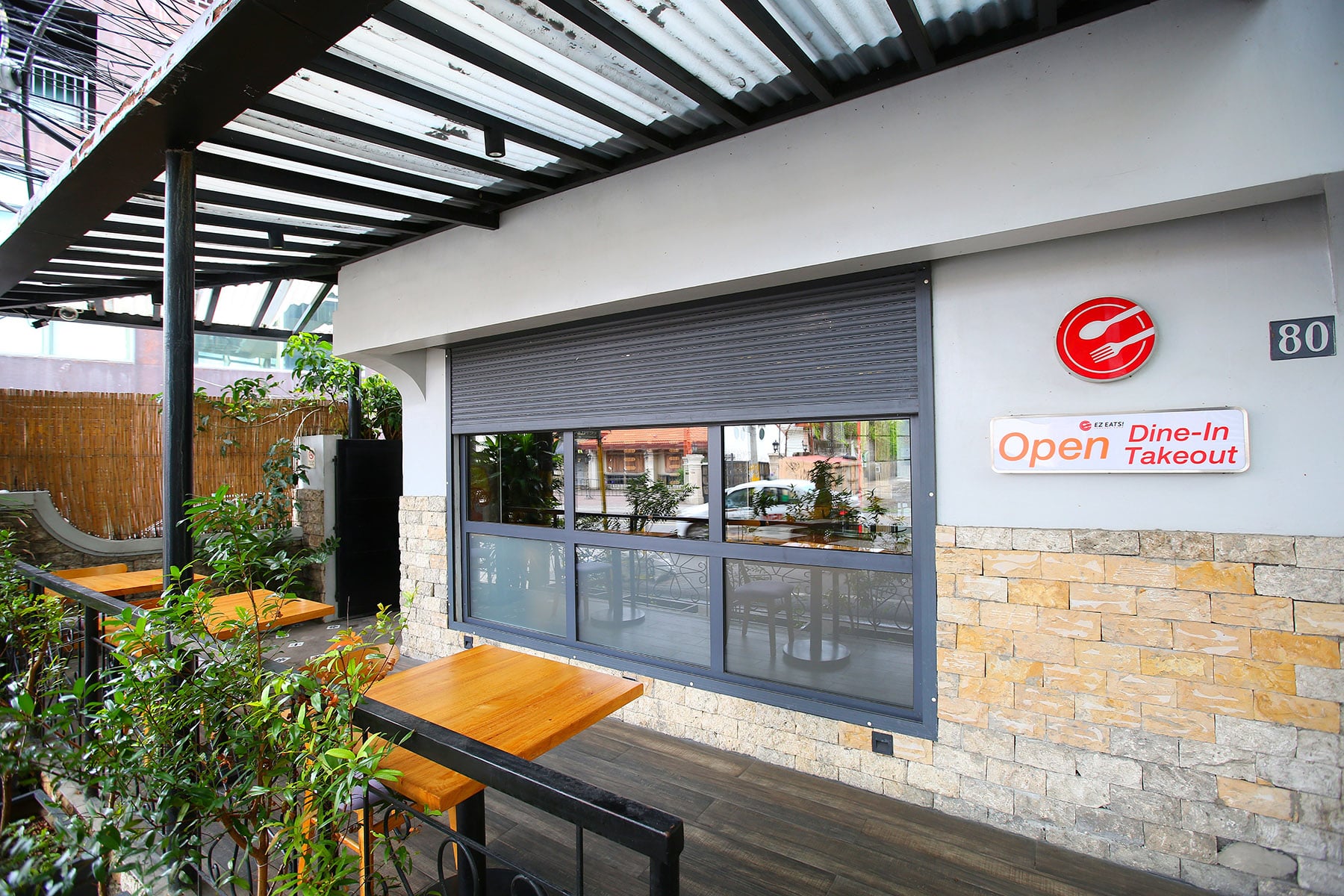 Open: Tuesday-Sunday
Tel. No. (032) 326.6027
Mobile No. (+63) 917.318.8383
Address: 80 F. Ramos St., Brgy. Santa Cruz, Cebu City
Facebook: /EZEatsCebu
Ayame Seaside Tales is Your Newest Favorite Japanese Dining Destination in the South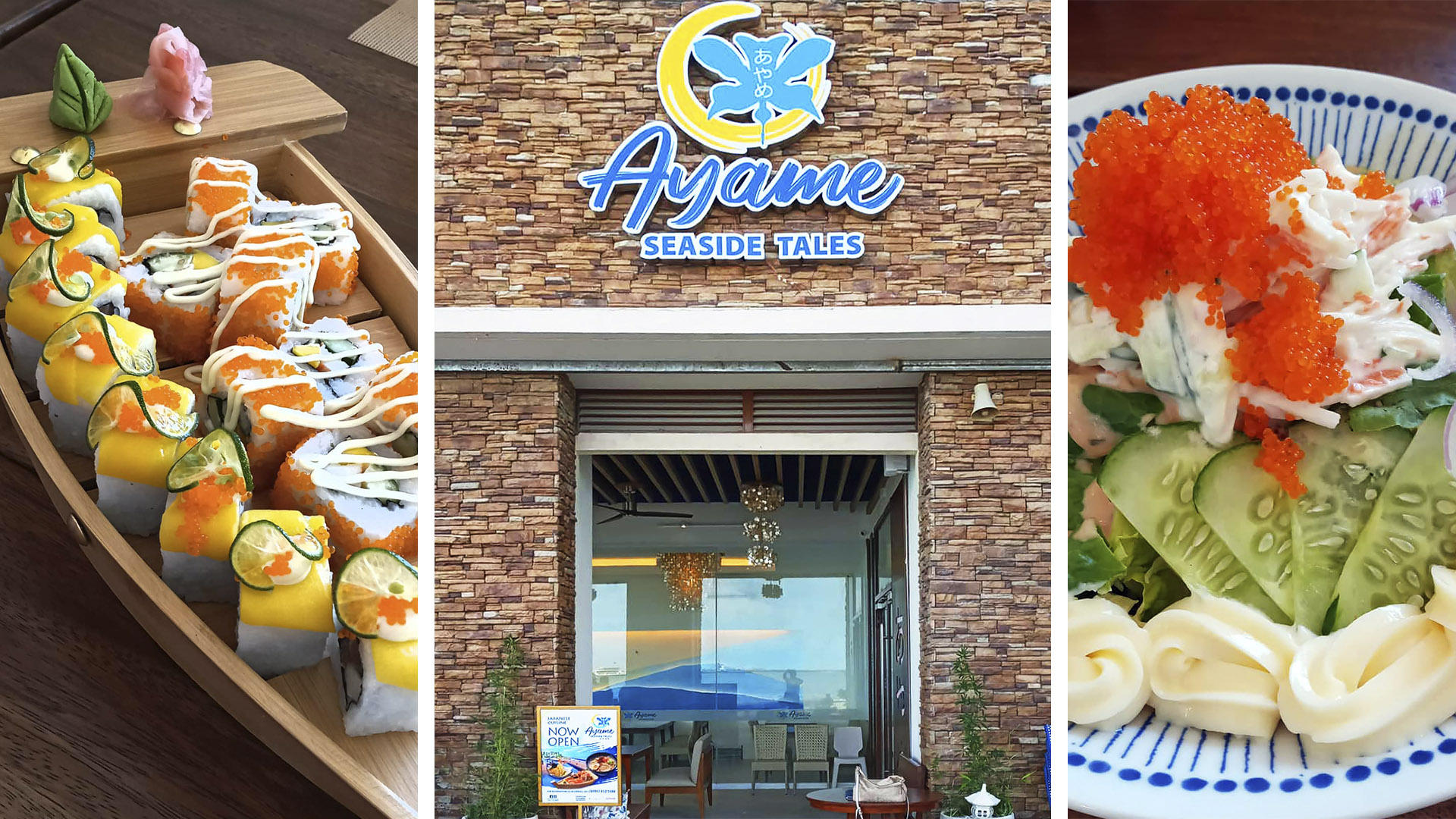 Ayame Seaside Tales, the newest Japanese restaurant in Cebu City at IL Corso is hitting as one of the leading culinary destinations with its top sellers such as Agedashi Tofu, deep fried bean curd in umami sauce. For salad lovers, a must try is Lomi Salmon Salad with its delicate flavour of marinade salmon.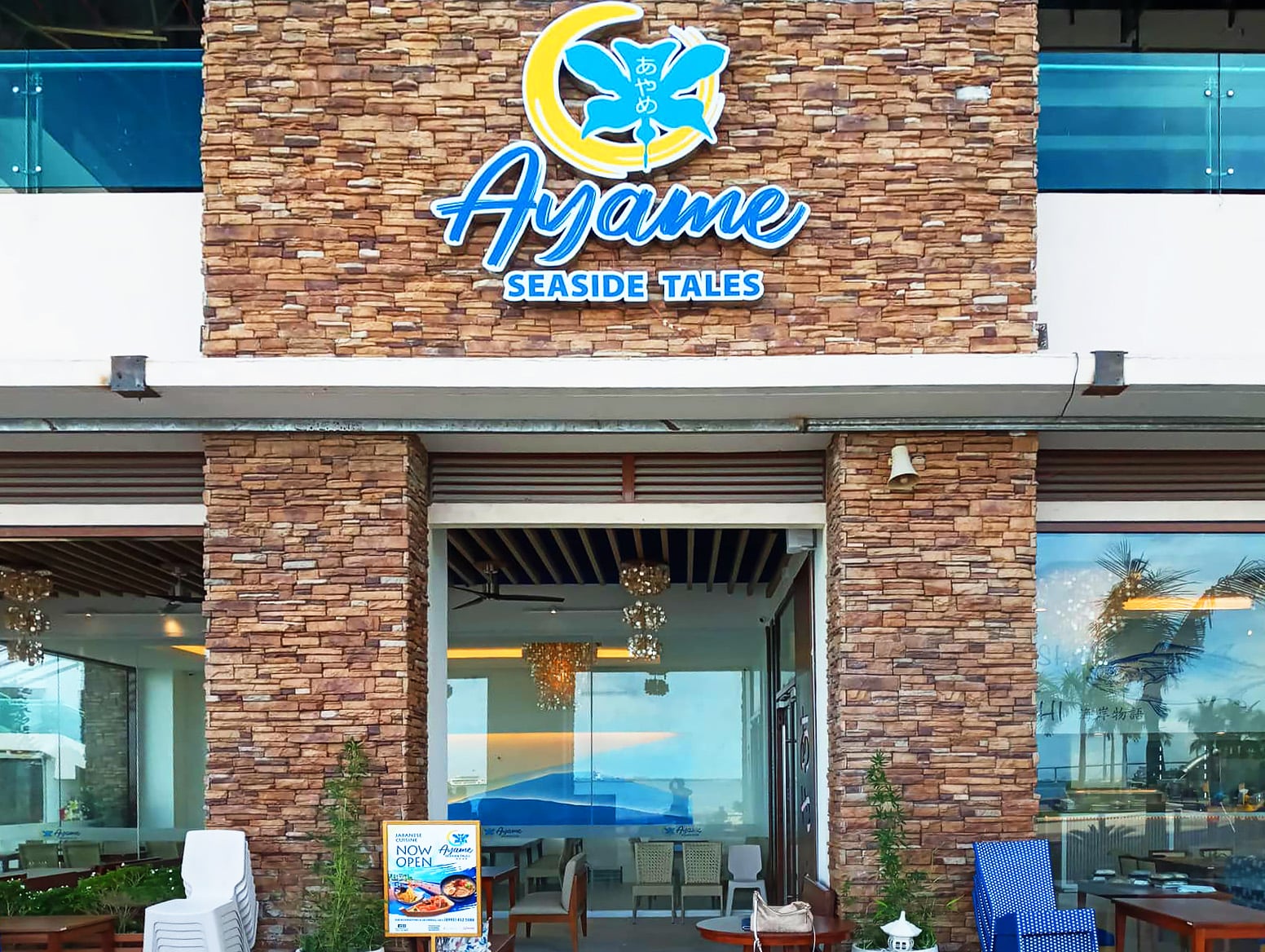 Maki Sushi is Japanese food staple, at Ayame, one of its front runners is Salmon Sashimi which just melts in one's mouth being the prime cut of salmon in a sashimi. 
Talking about food innovation, Ayame's Cebu Maki shines in its freshness of an idea using Cebu's own mango fruit with salmon and fresh lime rice roll. It is as delicious as its Salmon Mariowase of assorted salmon sampler set and certainly the popular Unagi Sushi grilled from the famous Japanese freshwater eel.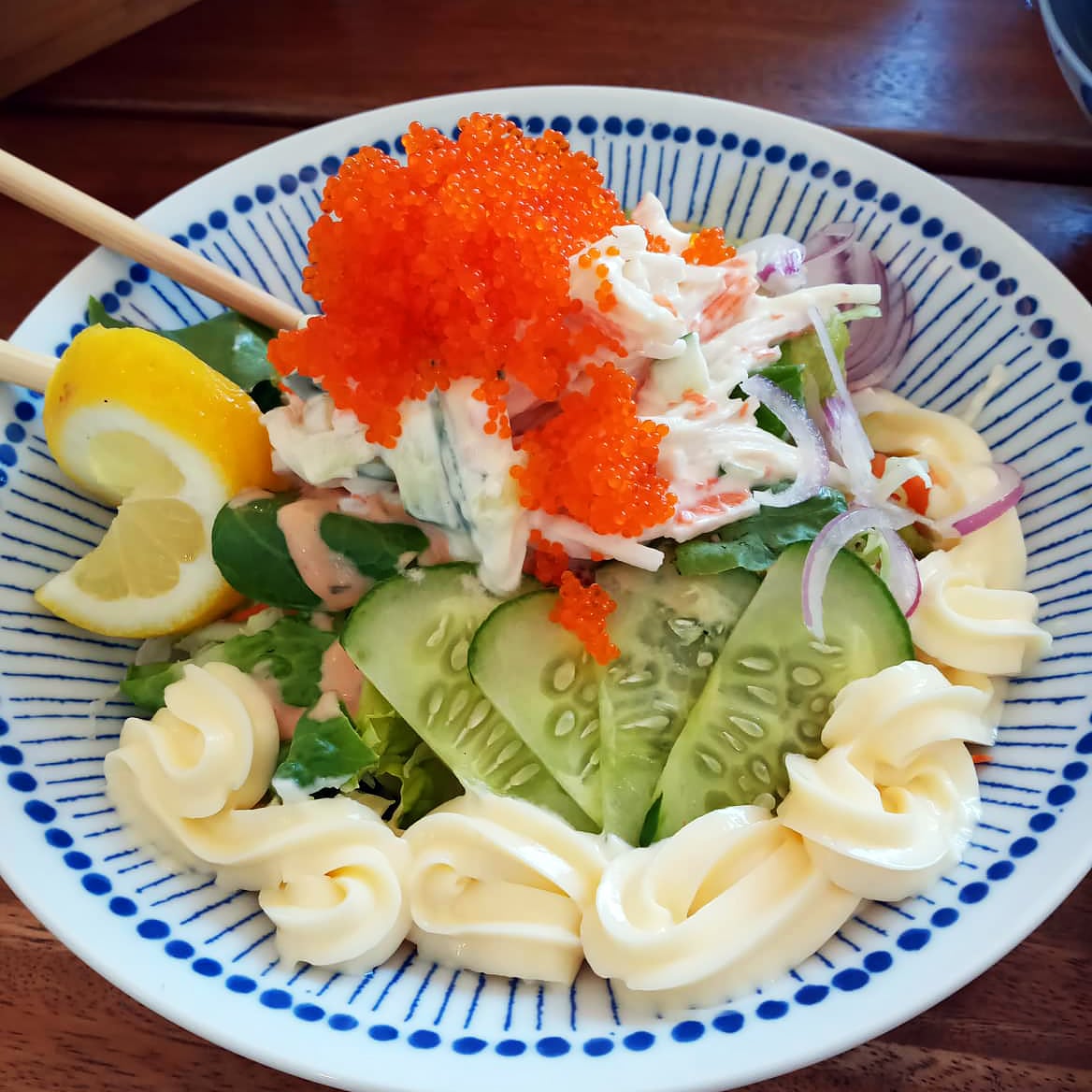 For noodle lovers, Ayame's Shoyu Tonkotsu Ramen in rich and creamy sauce with pork broth served with thin slices of Chashu pork belly is a winner.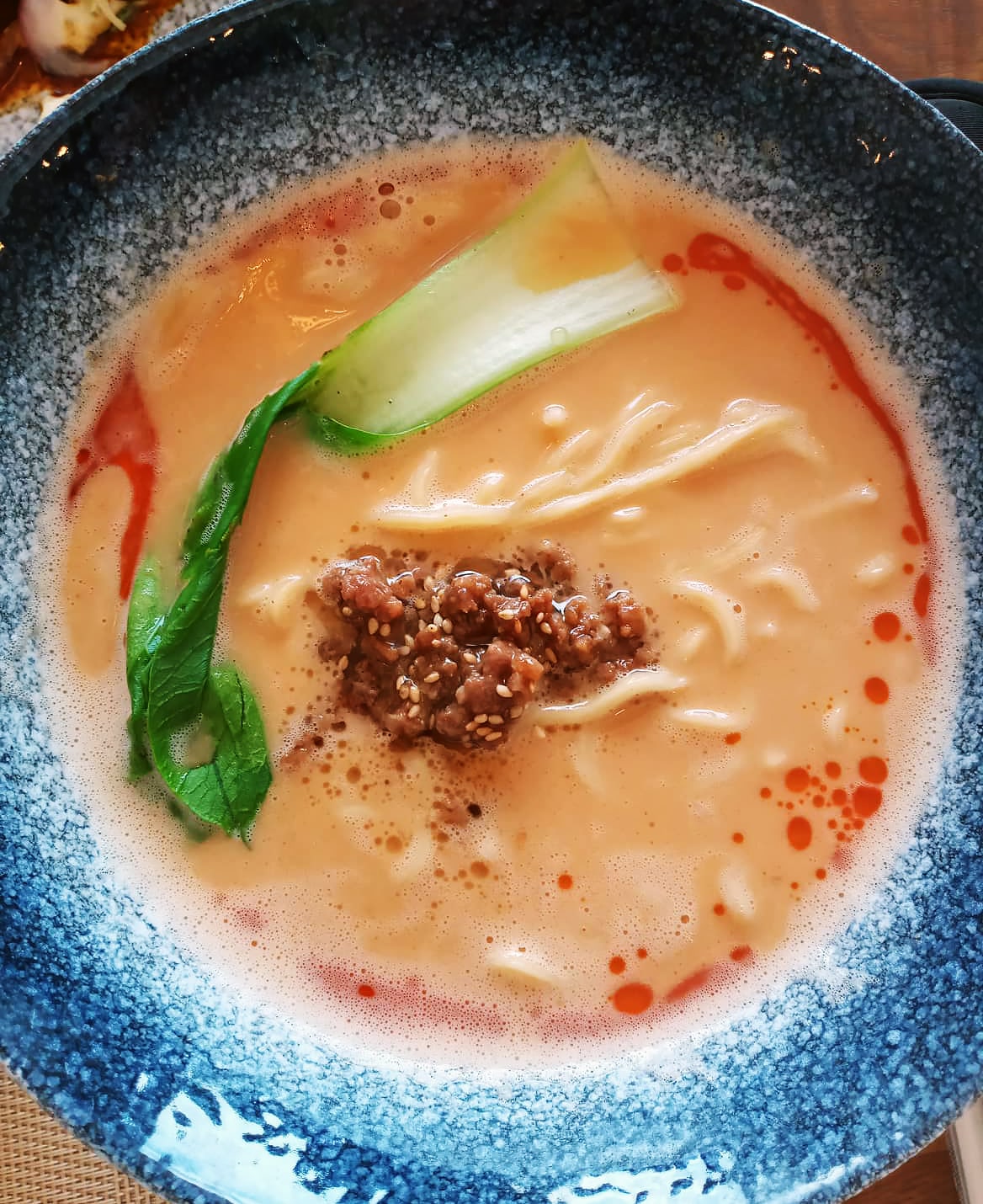 Angus Beef Gyoza, pan fried beef dumplings are worth the trip at Ayame. Along with Ebi Tempura of crunchy shrimps and Katsu Don made from Japanese pork chops served with sunny side eggs and rice. Yummy!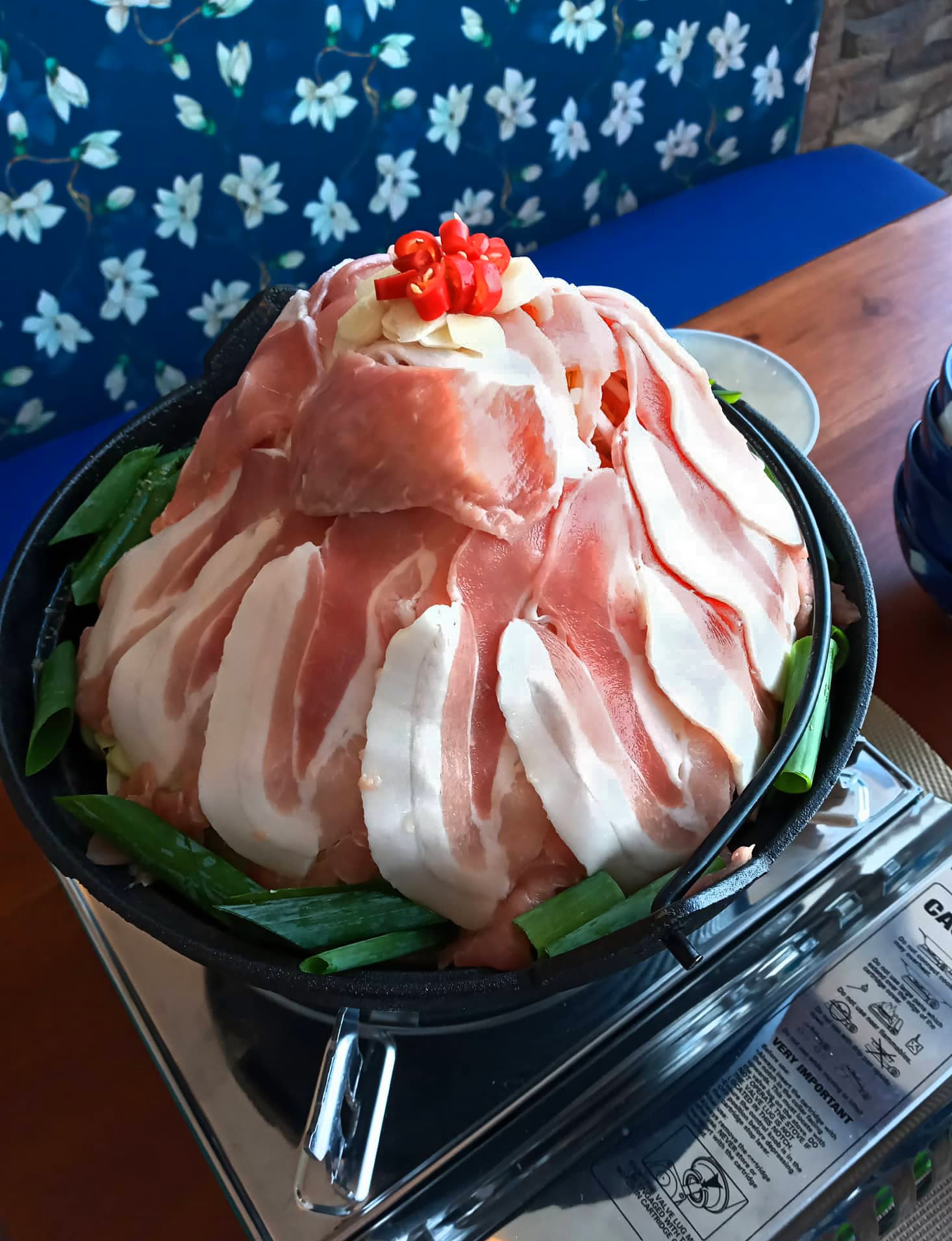 Bento boxes are musts specially Ayame's own version with California Maki Temzaru Soba Set. And why not the Yaki Meshi Platter of Japanese fried rice platter to share with friends? It is a meal by itself!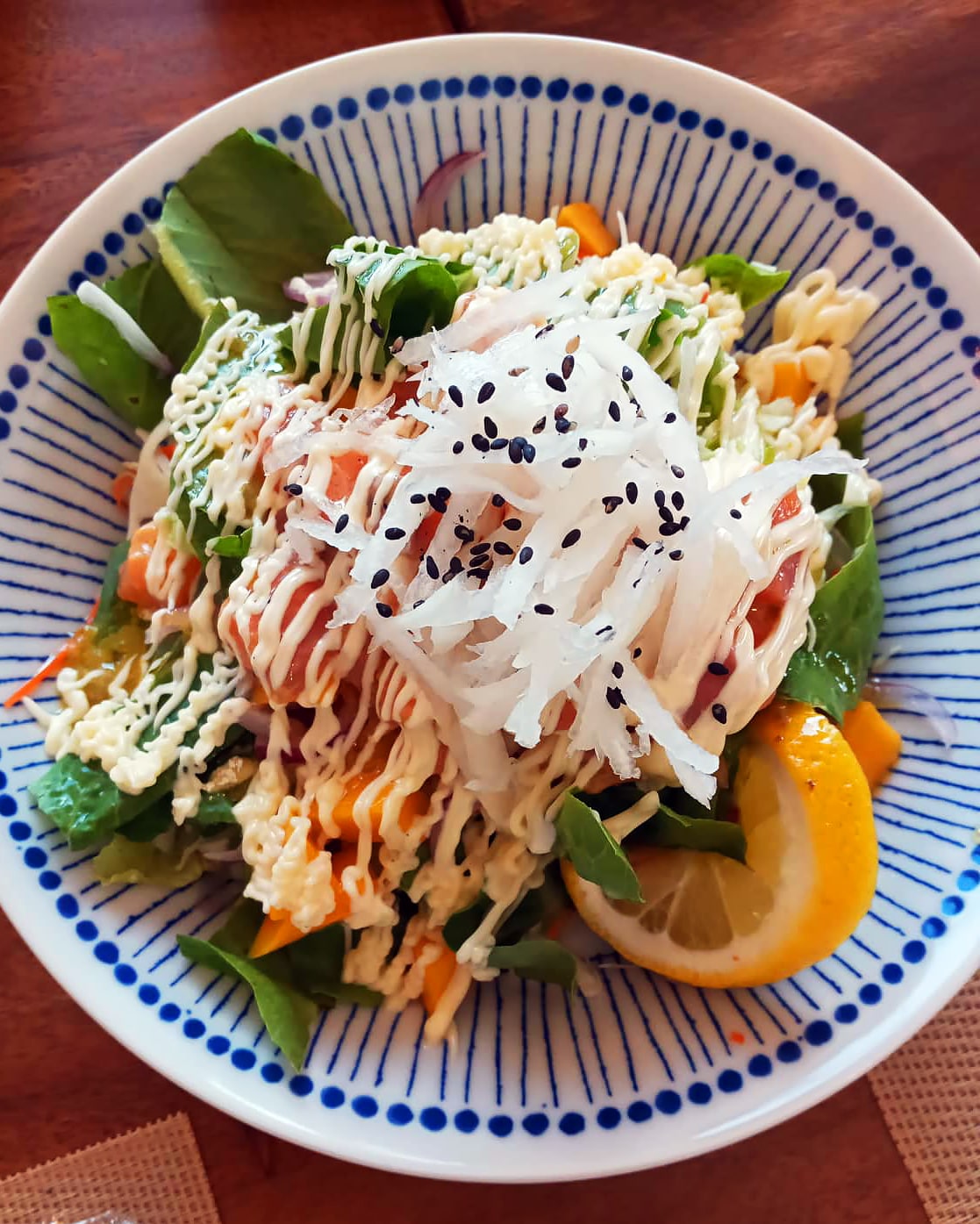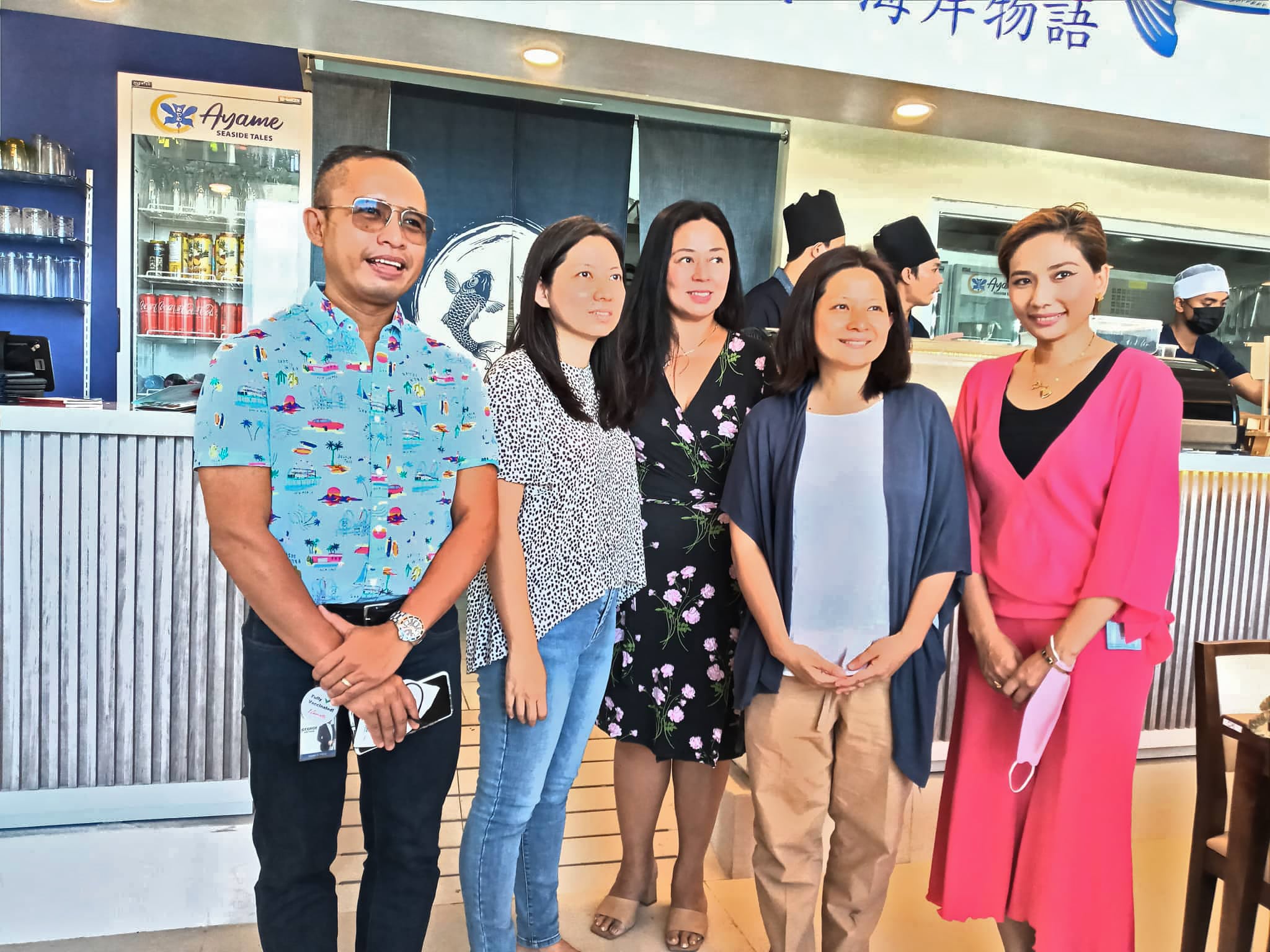 Visit them soon at IL Corso LifeMalls by Filinvest, City di Mare South Road Properties (SRP) in Cebu City. The landmark is the towering lighthouse and water pond called Icanali. For reservations and deliveries call (0991) 452 5888.