Make Every Moment an Inspired Living Experience at The Residences Mactan
Set amid breathtaking natural surroundings, The Residences offers an unparalleled world of luxury and convenience for the highly discerning.
With its array of stunning beaches with pristine white sands and glimmering blue waves along with its storied past, it's not hard to see how Mactan Island is touted as the historical resort city. It's first on the list of destinations to visit when in Cebu, and the island has seen a steady growth in world-class developments over the past couple of years.
Among these developments, The Residences at Sheraton Cebu Mactan Resort encapsulates the Mactan Island living experience. Set amid breathtaking natural surroundings, The Residences offers an unparalleled world of luxury and convenience for the highly discerning.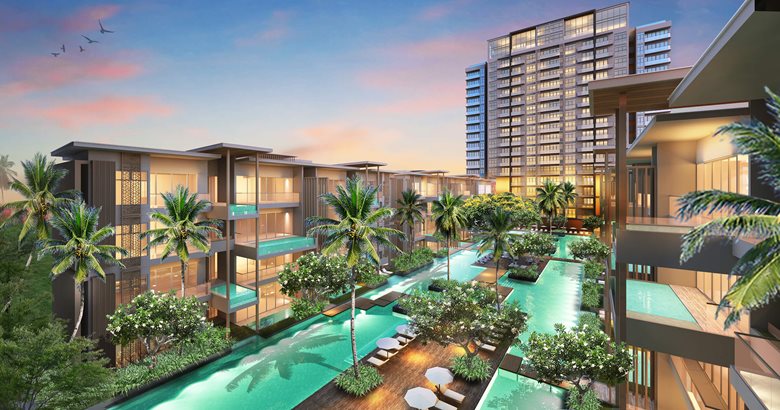 A resort-residential development by AppleOne Mactan, The Residences at Sheraton Cebu Mactan Resort elevates the standards for luxury accommodation and opens its doors to international markets.
"It's a high-end condominium with full services, like you're staying at a hotel. Residents get access to the amenities of both the residences and the hotel," says Ray Go Manigsaca, AppleOne Properties president and chief executive officer.
The Residences just had its topping off last January 24, and is projected to be finished early next year. And, fun fact: it's the only Sheraton-branded condominium in Southeast Asia.
"We have a tagline that goes, why check in when you move in'?" Ray adds cheekily.
The Residences is set to open in late 2020, and it seamlessly combines contemporary design with tropical aesthetics and local touches to create unparalleled dwellings of exceptional beauty. Its stylish and modern interiors merge the concepts of purity and serenity, and is defined by clean lines and luxurious materials such as natural stone, rattan, marble and wood. With amenities that go beyond the expected comforts, it will offer a luxe tropical experience to both its residents and guests.
"Majority of the designers are from Singapore, but we plan to put a Cebuano touch to our whole concept as well. Especially the furnitures, we're buying local," shares Ray Patrick Manigsaca, assistant vice president for business development.
Those who choose to make The Residences their permanent address will do so at the 22-storey main tower. It features an open-air, resort-style lobby and has a maximum of six residences per wing, for a total of 154 private units. 36 well-appointed courtyard pool units are also available, and each unit has its own pool.
One-, two- and three-bedroom configurations are available to suit every couple or family's needs, and every unit offers unobstructed vistas of the spectacular ocean or the courtyard lagoon pools through large panoramic windows. Indulgent steam rooms, a state-of-the-art fitness center, an exclusive courtyard garden and pool lounge, a dedicated amenities floor, and other inventive features grant residences access to the ultimate lavish lifestyle.
The P4-billion property, which sprawls to nearly 5 hectares, has much to offer for everyone. Its coveted address makes it conveniently located in a way that guests or residents can also experience the rest of Cebu—whether it's indulging in local delicacies and dishes, deepening their historical knowledge, shopping at local markets, or going on more adventures.
Living here opens up a world of opportunities and experiences; deliberately-crafted Sheraton experiences tailored for you, called Inspired Living Experiences. These elevate your everyday moments, making them more memorable, well-lived, well-thought of, and more heartfelt.
Trendy Renovation Ideas for the Home or Condo. Part 4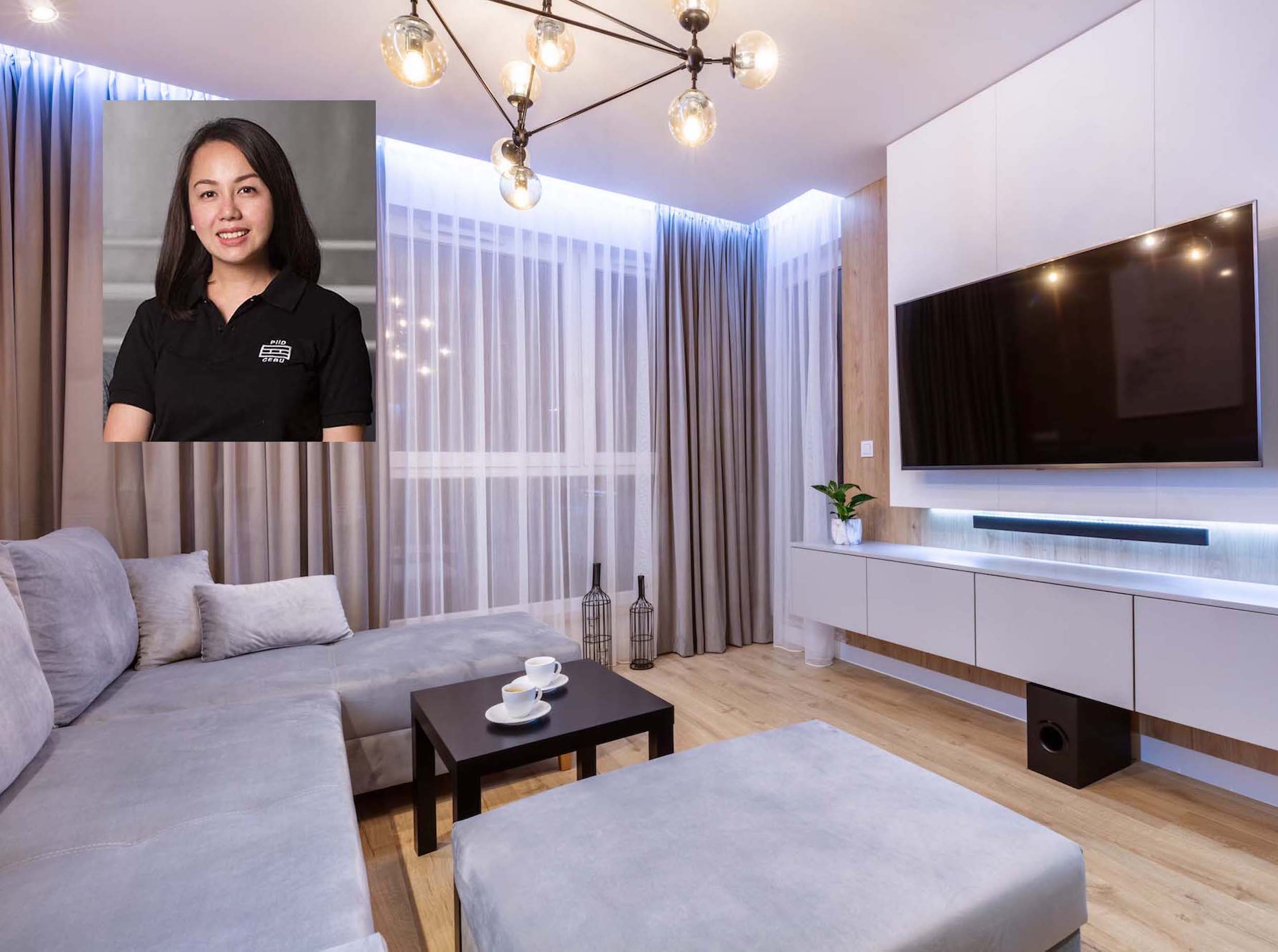 by Christa M. Cañizares IDr.
Part 4:  Upgrade your Choices
A.  Create different moods with lighting. The use of warm colored indirect lighting such as lamps, colored LED back lights, or even string lights can create a cozy and relaxing vibe after a day's work.
B.)  Convert to smart home systems. From door locks, CCTV cameras, you'll also be able to control and turn on lights, appliances even if you're away from home. All you need is a wifi connection and the applications on your mobile phone.
C.) Hire a professional interior designer. We always get an impression that hiring a professional would be expensive, but they actually help you make the best choices and save you from making bad purchases.
Trendy Renovation Ideas for the Home or Condo. Part 3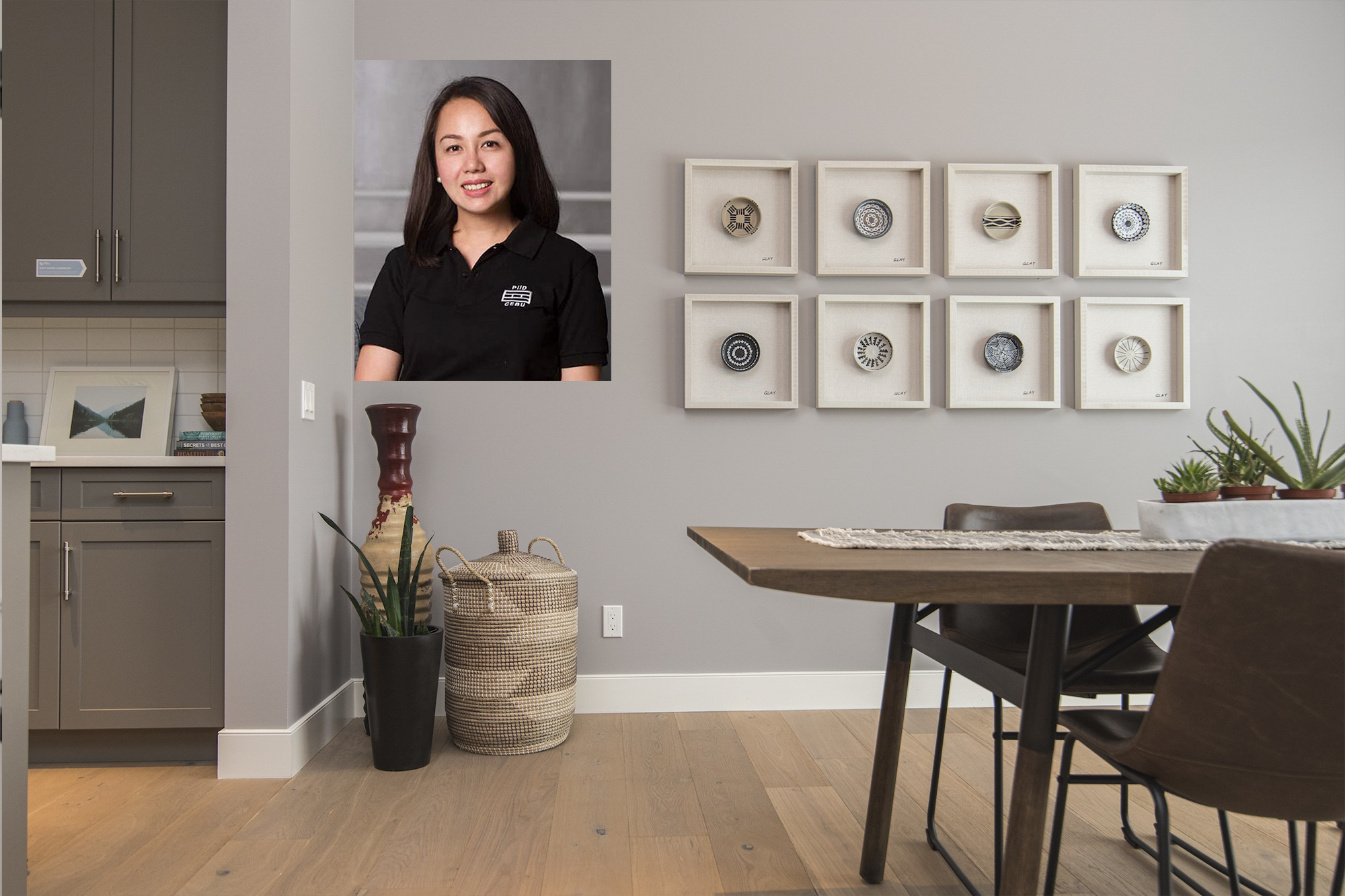 by Christa M. Cañizares IDr.
Part 3: Maximize Impact of Small Spaces
A.)  Storage spaces. You can go with concealed storage systems such as built-in cabinets on walls, under the bed or seating. Keep the items that you use often more reachable than the occasional ones. Choose what works best for your space and for your convenience.
B.)  Showcase your collection of interesting conversation pieces, like items you acquire from past travels, an artwork, an heirloom, coffee table books or a collector's item. Make sure to save a special place for them in your home.
C.)  Move things around to attract renewed energy into your space. May it be moving a sofa to the adjacent wall, creating a dining nook near a window, shuffling your accessories on to a different shelf? Little efforts go a long way.
Trendy Renovation Ideas for the Home or Condo. Part 2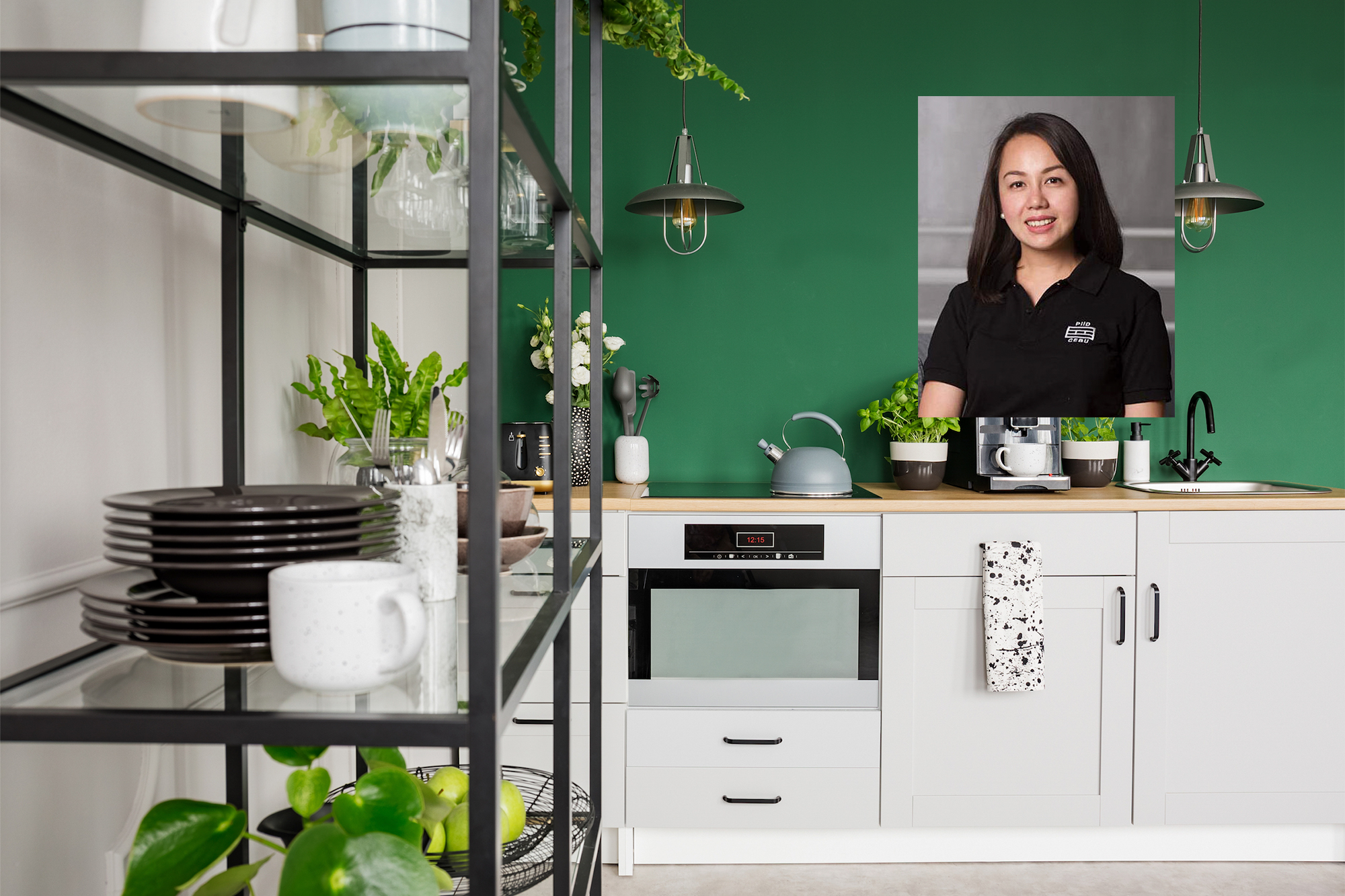 by Christa M. Cañizares IDr.
Part 2:  Create Visual Interest
A.)  Update your space with a fresh coat of paint. Some would love the white / minimalist theme, but one must also not be afraid to make a bold statement and have an accent wall, or even a wall mural.
B.)  Mix materials and textures to create depth and contrast. Wallpaper is an amazing decorative material that you can use for an instant upgrade. Another inexpensive approach is to use patterns and texture on soft furnishings such as curtains, pillows and sheets.
C.)  Setting up a coffee station, bar carts, vinyl corner, or workstation seems to be a trend to the young professionals nowadays.  Add functional pieces that serve as décor at the same time.