Lady Cyclists Hit the Road and Slopes of Cebu. P.4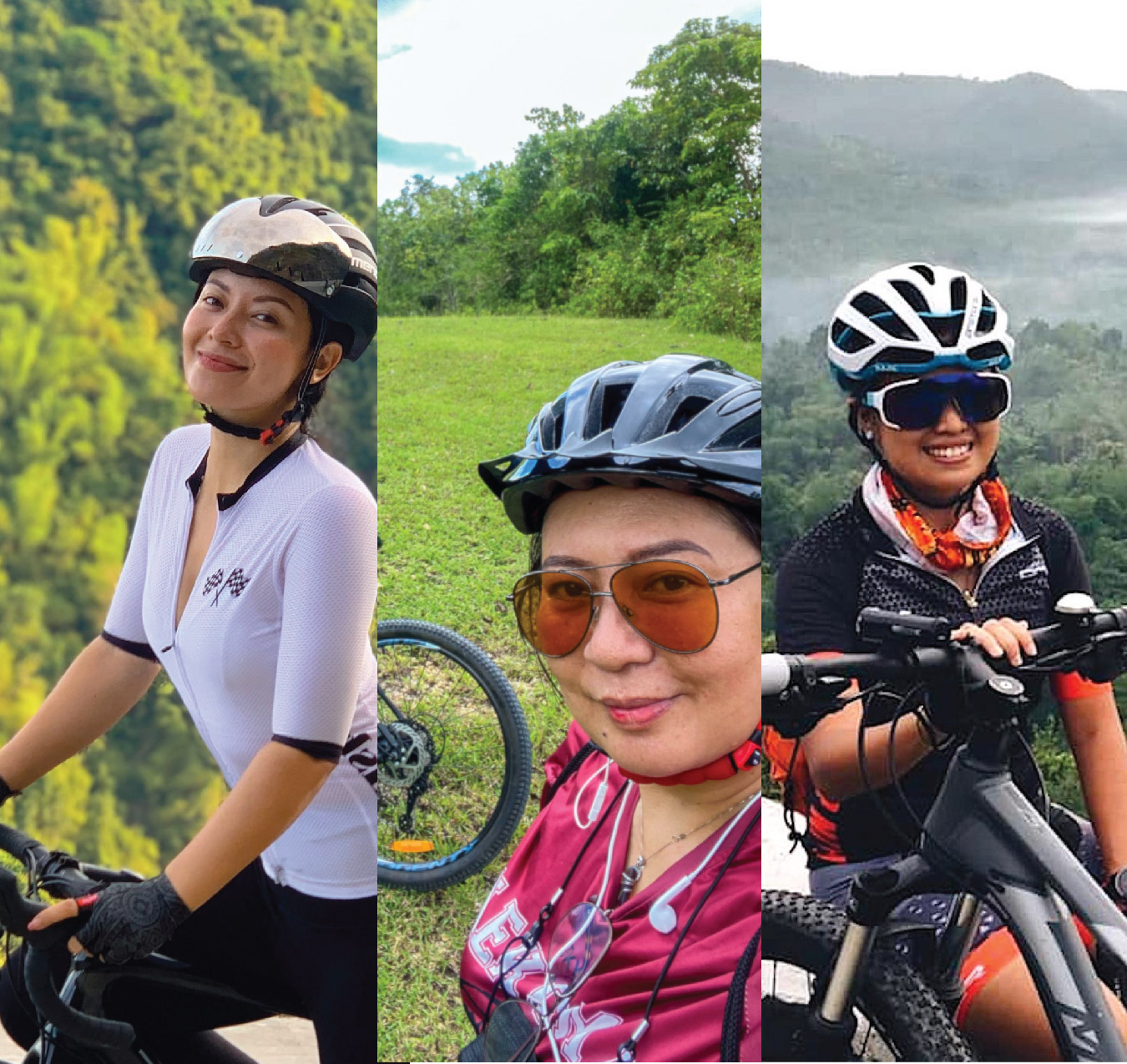 We complete our conversation with some of Cebu's lady cyclists and ask them for useful tips for us beginners.
Kindly share your tips or suggestions for someone who wants to get into cycling?
Blinky de Leon.  Event Host, Product Endorser & Influencer
"If you are a beginner, you have to first get the right bike that suits you. Once you have the right bike fit, take time to learn and get to know your bike. Observe how others do it and couple that with the right experience by practicing in a safer environment before heading out on the streets. Do learn that outdoor cycling may not be for everybody and it can get dangerous, so you have to assess beforehand. I highly recommend you do it with a companion or a coach.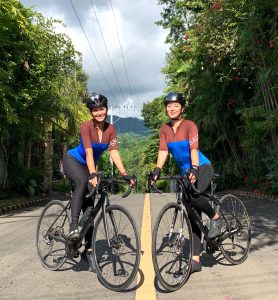 Once you've reached the right amount of courage and confidence, try to level up your game. There is definitely no rush in cycling, you just have to simply enjoy the process of self-discovery and pedal your way through each and every obstacle. Be fierce with your fears. It's all about the balance. 😉 "
Yumz Mariot. Branding and Marketing Consultant
"Getting into cycling starts from ones interest. Probably stems from what we remember when we were kids on BMX. Or the sheer need to create a fitness routine if not into running or jogging. The rest is listening to what one's body can handle. As I always tell myself when I begin to catch breaths while pedaling, "This is my ride, hence my pace". I do this for fitness and of course for leisure. For now, what matters to me is not the number of kilometers per hour I hit. It is the process of cycling what my body allows, shedding off calories while enjoying the scenery along the way.  Taking photos on necessary stops and chatting with people along the way about farms and life in general. "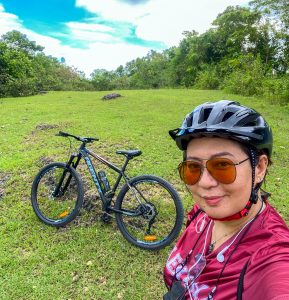 Prime Sarino. Digital Media Creative
"The first thing is to know the right kind of bike you would want to ride on. Find the right size according to your build. A bike fitting might be necessary but you can ask the help of your cyclists friends or consult with the bike experts to know which is suitable for you. Invest in a quality helmet and dress in comfort and conditions. Cherish camaraderie. Most cyclists in Cebu are friendly people. Also, always keep in mind to ride defensively and mindfully rather than aggressively to avoid encounters and incidents. Be responsible and follow the rules on the road. Most of all, always keep hydrated, and don't forget to enjoy the view."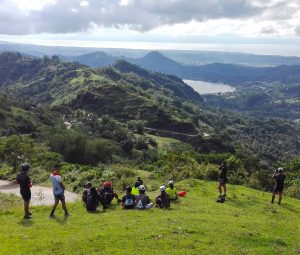 A big thank you to Blinky, Yumz and Prime for sharing with us your experiences, insights and wonderful photos of your cycling lives… zen  
Cebu Food & Wine Festival 2023 – Calendar of Events
Club Serena: A 'Serene Luxury' Experience in the Heart of Cebu's Diving Mecca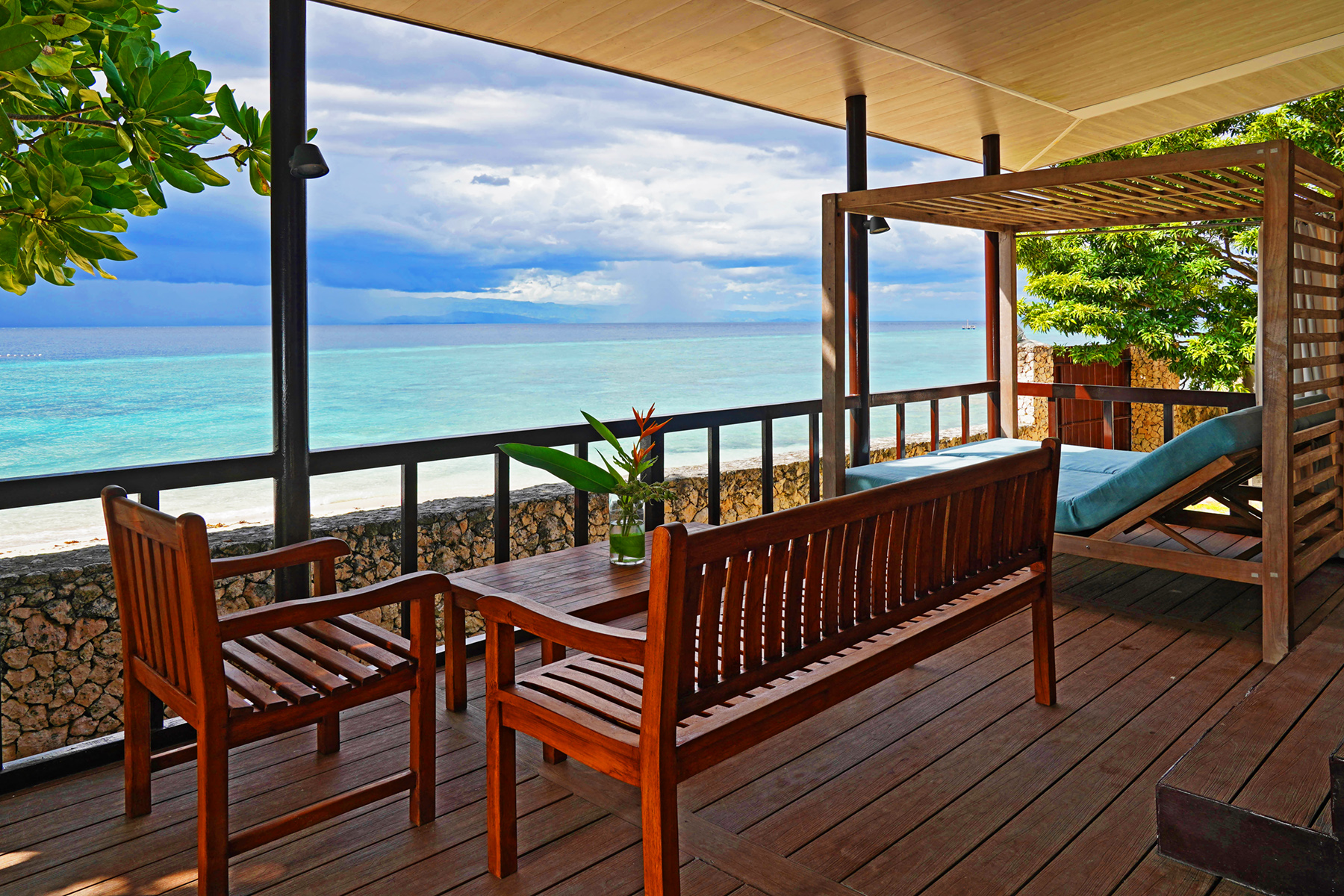 photography by GPA Art and Photography
A three-hour drive, or more, depending on traffic, the fishing town of Moalboal in the southwest of Cebu Island is an extremely popular destination for divers and weekenders who love the white sand and pink sunsets. It is also a favorite place to stay for expats looking for a laid-back life of endless coffees or cocktails.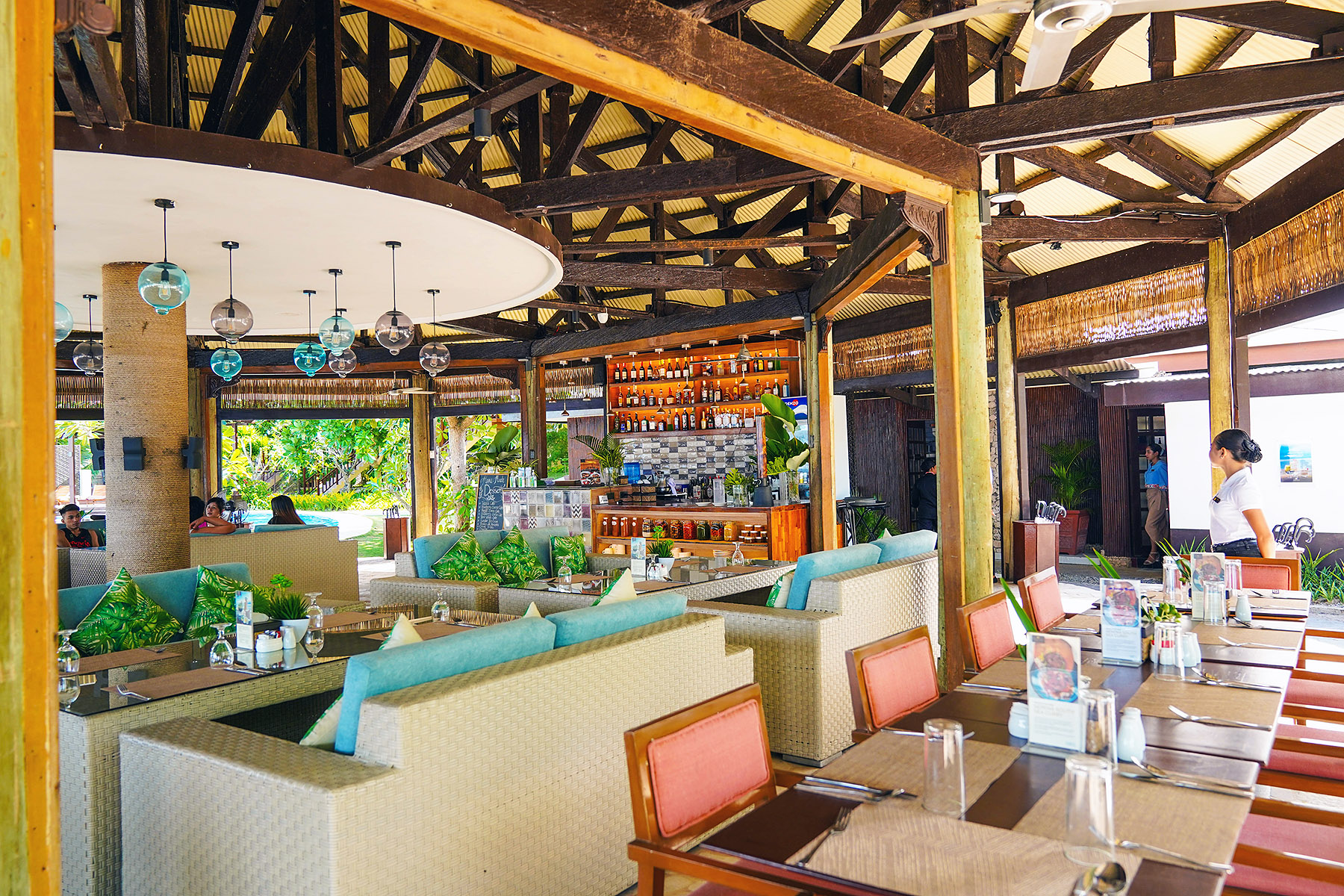 Thankfully, the big chain resorts haven't discovered it and places to stay are mostly small family-run resorts. But if pampering is what you are looking for, there is only one hotel to book in Moalboal. Club Serena Resort is a 1.7-hectare beachfront property perched above coral rocks, presenting a unique union of luxurious accommodations and a host of activities to be enjoyed. This hidden gem is reached through a dirt road away from the main highway. Fronting a wide swath of white sand beach, it is an easy walk past several smaller resorts to reach the main town.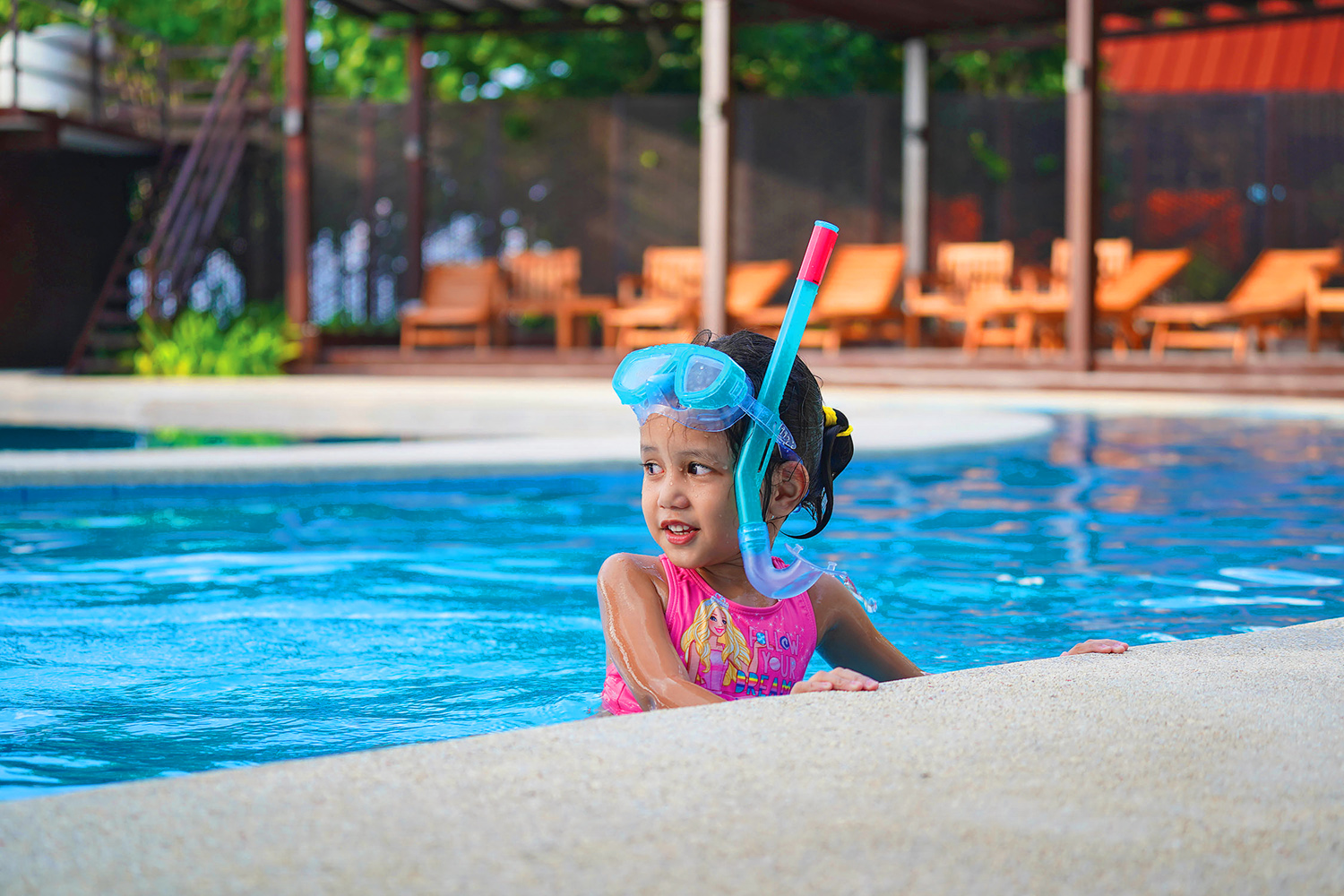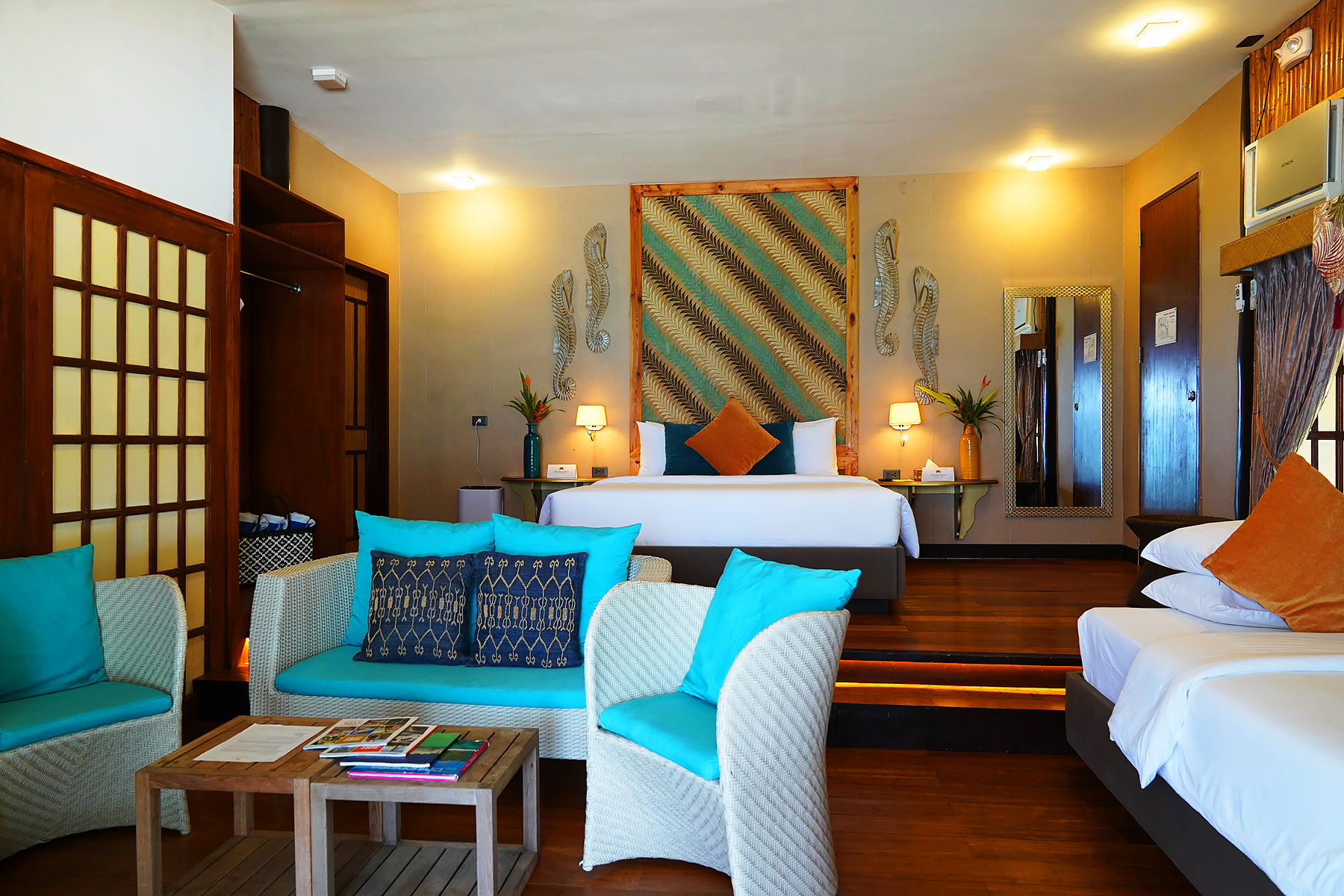 Recently renovated by noted architect James Jao, the new Club Serena has 17 rooms, three swimming pools, a restaurant, and a beachfront event space, all designed with modern Filipino aesthetic. On the drawing board are more rooms to be added, an expansion of their modern dive shop, and their popular Kids' Club program. Their food outlet, Mira, offers all-day dining, favorite among visitors and locals, as well as the growing expat community that has settled in Moalboal.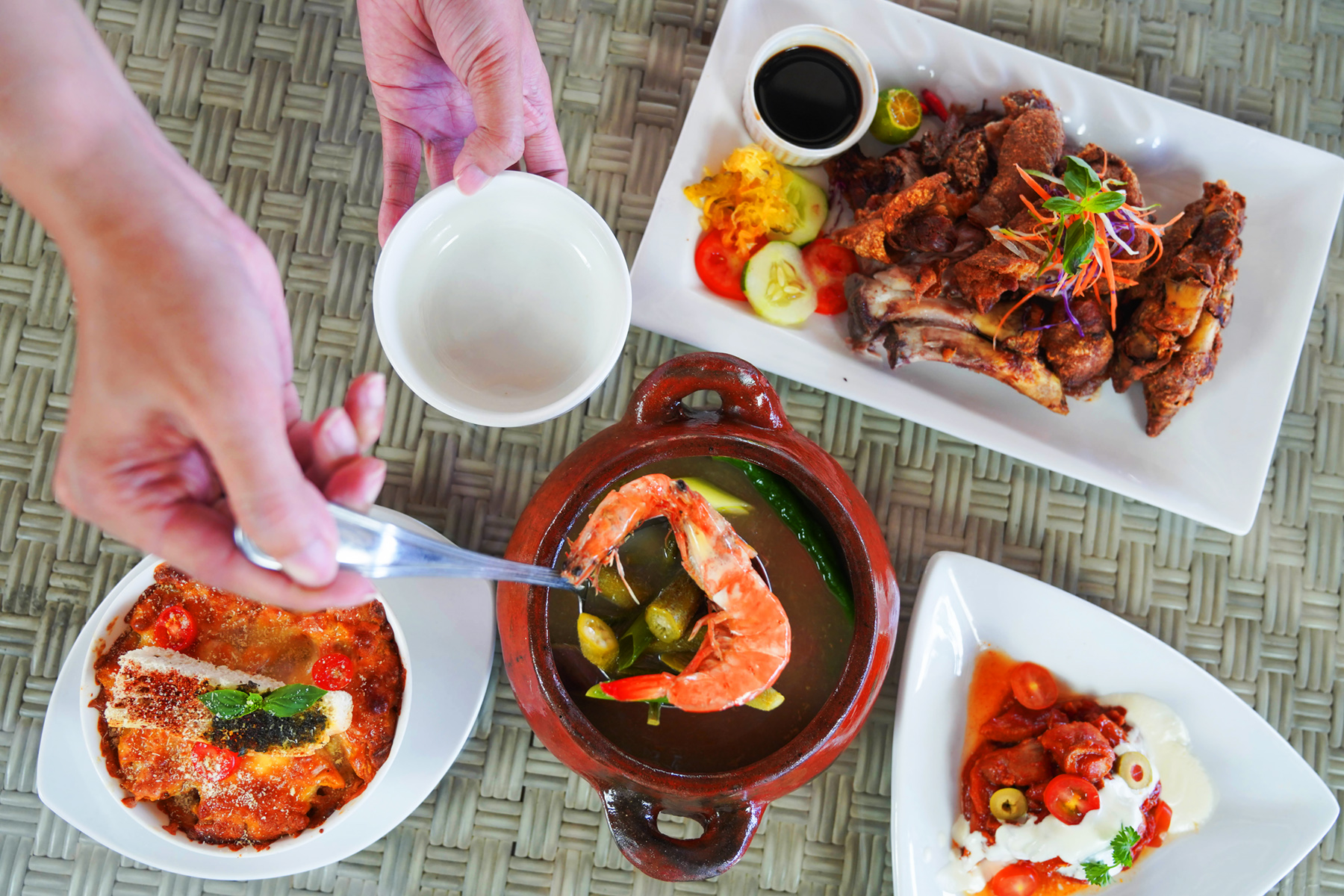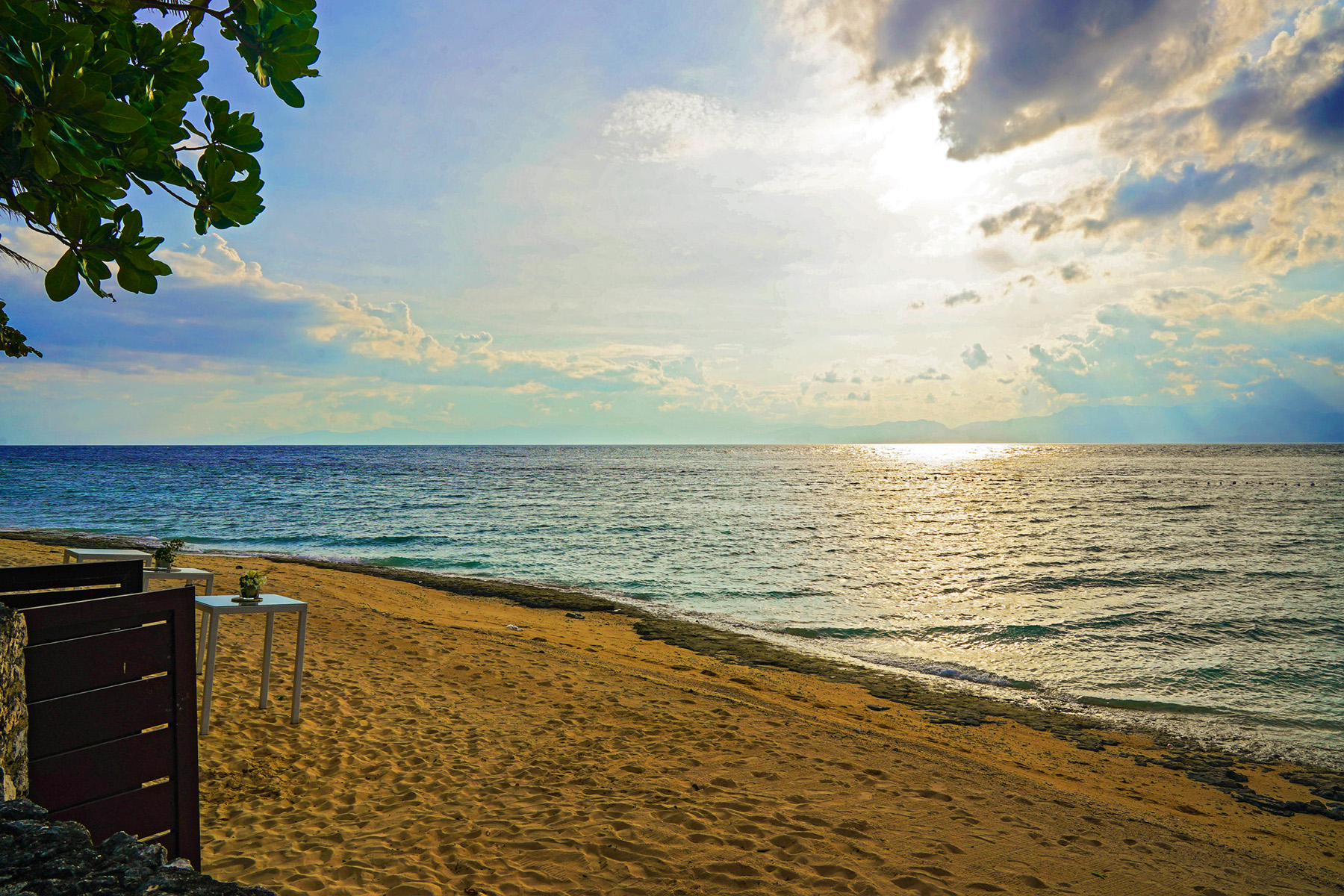 Club Serena offers diving courses for adults and kids by their resident operator, Seven Seas Aquanauts Phil. Corp, a PADI 5 accredited diving facility operating since 1988. For a complete list of the courses and their rates, please call (+63) 917.872.6367 or (+63) 905.459.5307.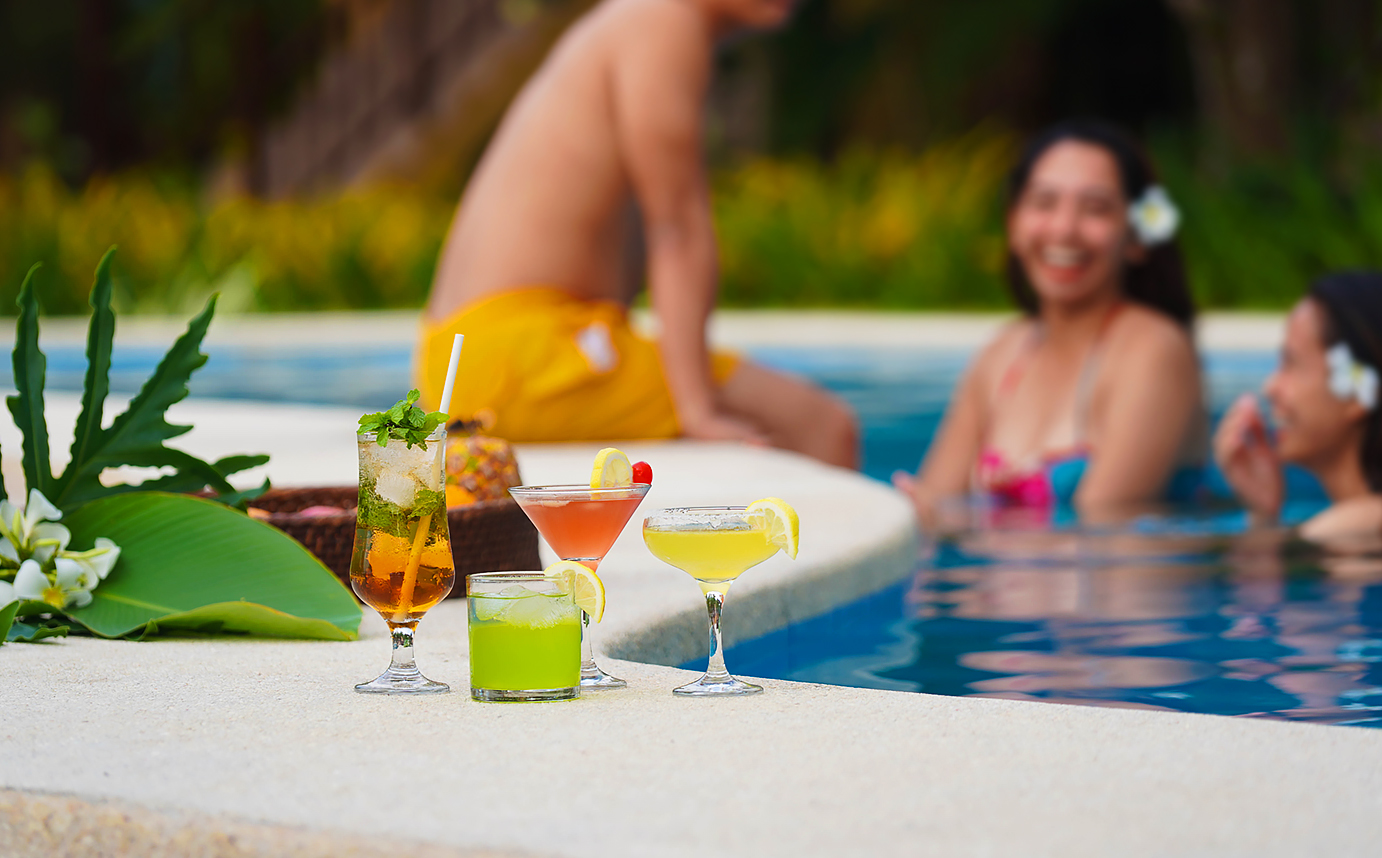 The resort encourages above-water activities as well, and they have several paddle boards and kayaks available for guests to use.
For rates and more information, visit www.clubserenaresort.com or email sayhello@clubserenaresort.com or (+63) 917.872.6367 or (+63) 905.459.5307. You can also visit their Facebook page for updates.
Imagene Bar Opens, Overlooking the City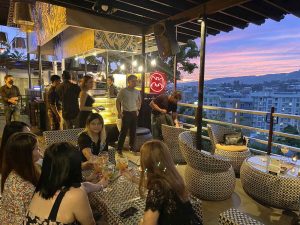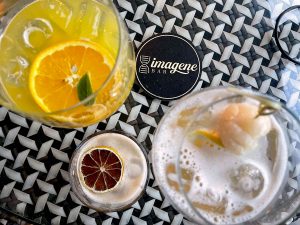 Enjoying some down time with a cocktail drink in hand among friends and a great view of the cityscape doesn't get any better at the newly opened Imagene Bar. If you've been meaning to find the right after-hours place, then head no further than Imagene Bar – a cozy enclave tucked along the hill-side of Nivel Hills on Cebu Veterans Drive.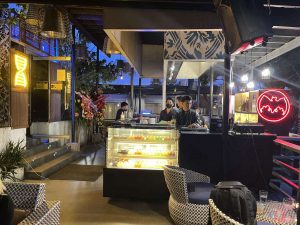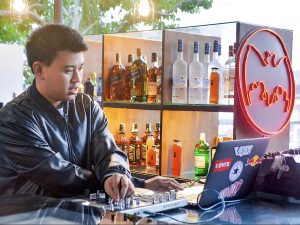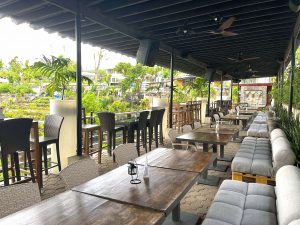 On the menu you'll find over 60 drinks and cocktails as well as some delectable Bar Chow put together by Imagene Bar founder Eugene Dy who's been serving up bottled cocktails online with a mobile event bar after a stint at the Spago in Marina Bay Sands Singapore.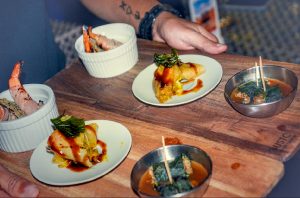 Imagene Bar accommodates up to 80 guests and is open Tuesdays to Sundays. Bar hours are from 5pm to 2am but it's best to make reservations on weekends.